If you're looking for a fun weekend getaway in North Carolina, a visit to Asheville should be at the top of your list. Visiting Biltmore Estate is often a recommended stop, especially if you've never been. Located in the stunning Blue Ridge Mountain region, this stately private residence – the largest private home in America – includes 175,000 square feet of living space. Encompassing a sprawling 8,000 acres, Biltmore Estate took 15 years to build. It now sees approximately 1.4 million visitors each year. Here's what to expect when visiting Biltmore Estate.
I'll be honest–I have mixed thoughts on recommending Biltmore as a destination. I essentially grew up in Asheville, so Biltmore was always a part of the landscape. It is absolutely impressive and a unique experience. BUT, I do think it's overpriced and I always feel slightly gross about it. I love European castles and palaces and don't feel the same way about them, so I've been trying to figure out what the difference is. I think, at least partially, it's because Biltmore is recent history and a part of my not exactly culture, but at least my upbringing. I've been around other American opulence, but Biltmore takes it to another level. It could be that Biltmore was just a few miles away from my grandparents' super modest home. I'll give you as much information as I can so that you can decide whether visiting Biltmore Estate is right for you.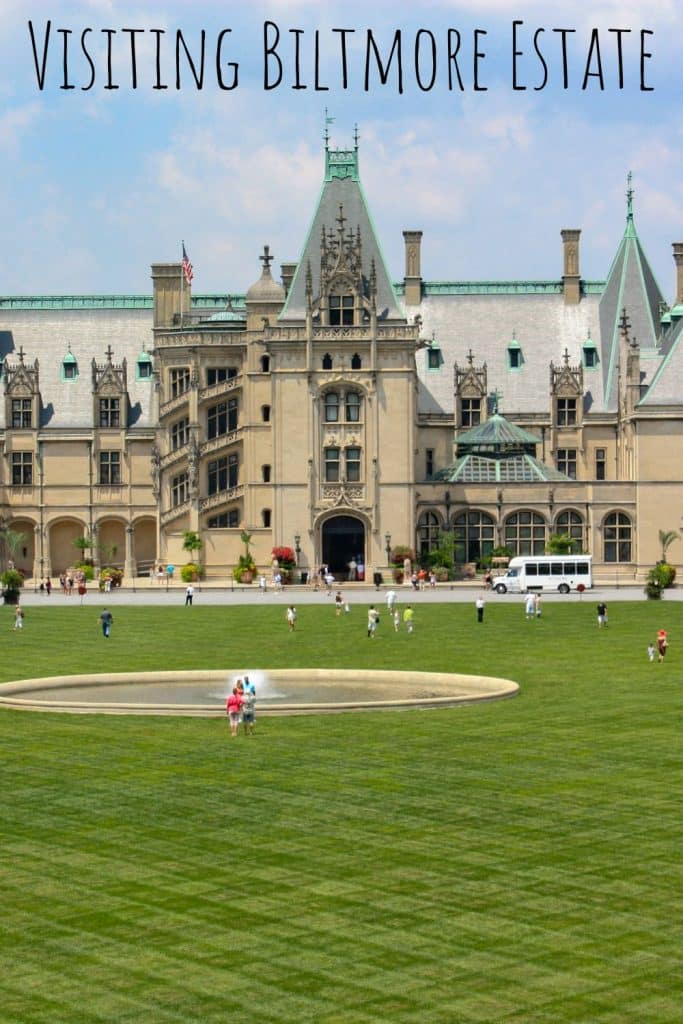 Who Were The Vanderbilts?
Named for the Vanderbilt Family, who found their wealth during what Mark Twain called The Gilded Age, Biltmore was their family home. The Vanderbilts found fortune in railroads and in the founding of what would become a shipping empire.
One notable family member, Gloria Vanderbilt, was a popular model and fashion designer. She was also the mother of acclaimed news correspondent and journalist, Anderson Cooper. Gloria's great-uncle, George Washington Vanderbilt, was the mastermind behind the Biltmore Estate.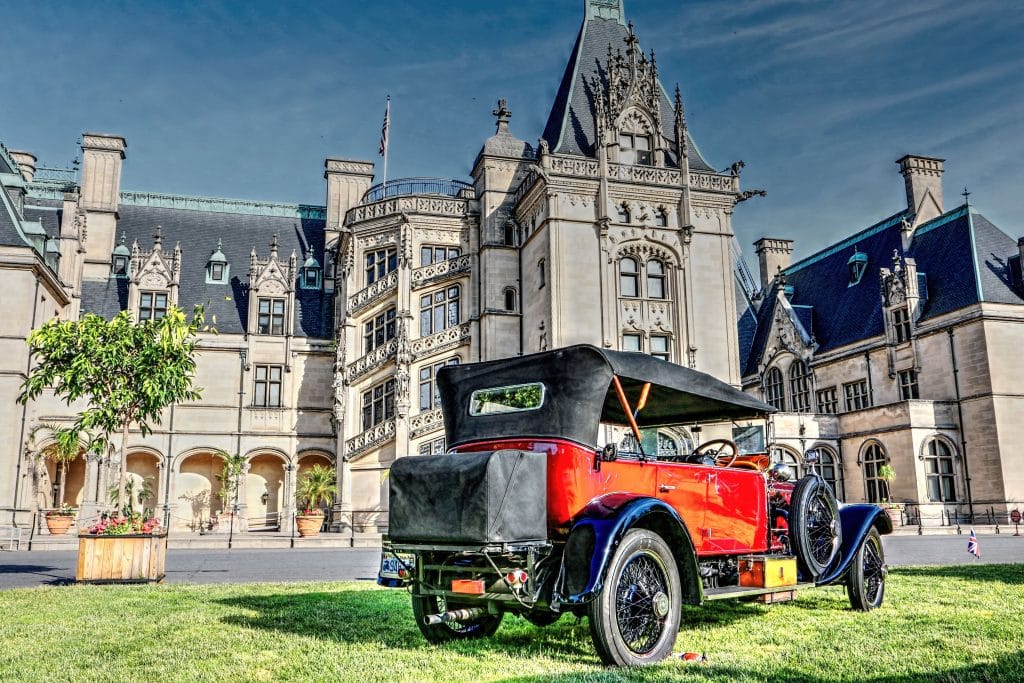 Where to Stay When Visiting Biltmore Estate
If you're visiting for a day, there will be plenty to do of course, but if you're staying at length, the accommodations options are plentiful.  The Village Hotel at Biltmore Estate, located steps from the winery, is a cozy hotel with rooms equipped with window seats to enjoy the views and rustic barn doors, that take you back in time to Biltmore's heyday. 
The Inn on Biltmore Estate is a relaxing yet luxurious experience where guests will enjoy direct access to the estate. Enjoy the spa, or tea room and take advantage of the miles of hiking trails and activities. Finally, the Cottages on Biltmore Estate are beautifully decorated and are intended to make you feel as though you're in your own home. Equipped with family games, multiple bedrooms, a fully stocked kitchen, and amenities, they're ideal for families visiting Biltmore Estate.
Of course, there are numerous hotel chains located nearby and throughout Asheville, so no matter where you stay, you're just a short drive from the action. I honestly choose an off-site option as visiting Biltmore is only ever part of an Asheville visit for me. Options are much more affordable and I tend to be pretty simple with my hotel needs.
So Many Things to Do at Biltmore, What's on Your List?
The first step when visiting Biltmore Estate is to figure out what you want to do when you get there. With over 8,000 acres of gardens and property to explore, you may want to schedule in 2-3 days to visit. Long weekend trips are ideal if you truly want to do everything. And if one of those weekends happens to fall around the holidays, all the better, the holidays at Biltmore Estate are unparalleled (you'll need to book crazy early–they sell out super fast).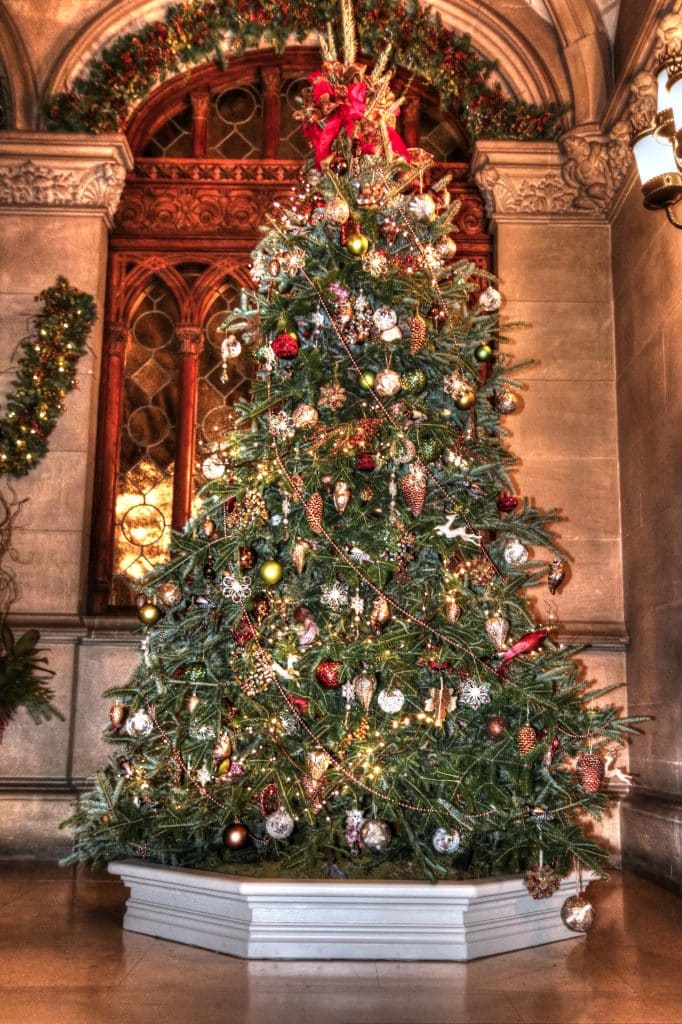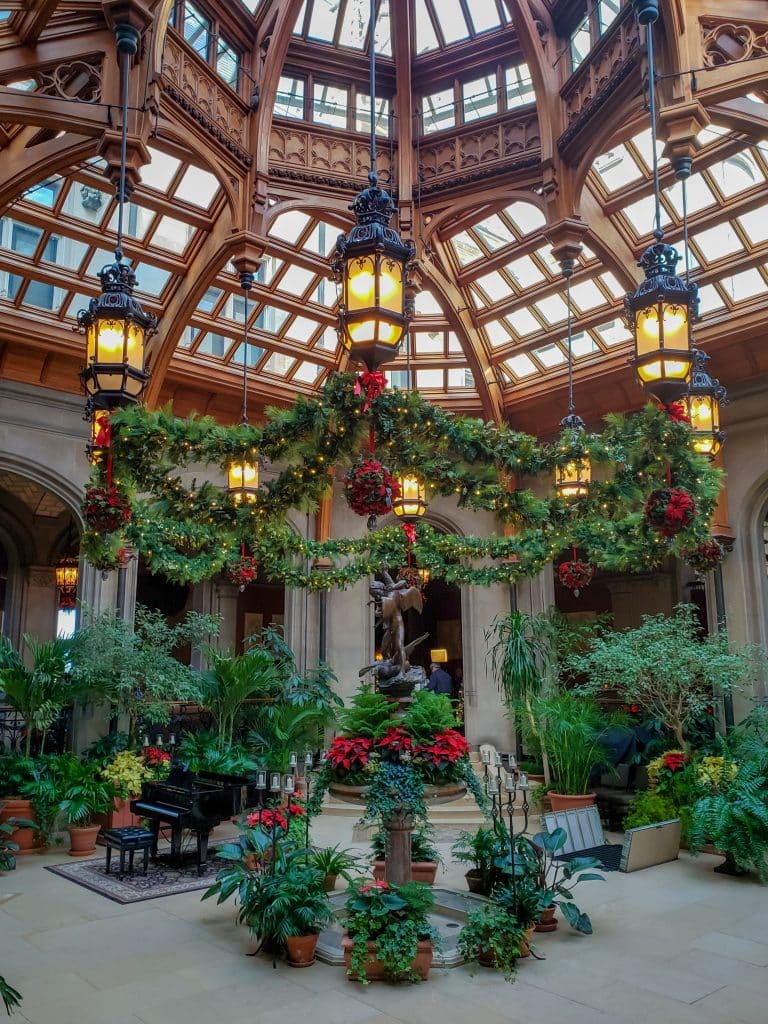 Prepare for lots of walking
Lots A and B have trails to the house and grounds, if you park in Lots C, D, and E, you'll need to take a trolley which brings you to the food court and visitor's center. The Biltmore House Shuttle operators will bring you safely to the estate and provide you with a bit of history and background of the Vanderbilt family as well as the property, along your way.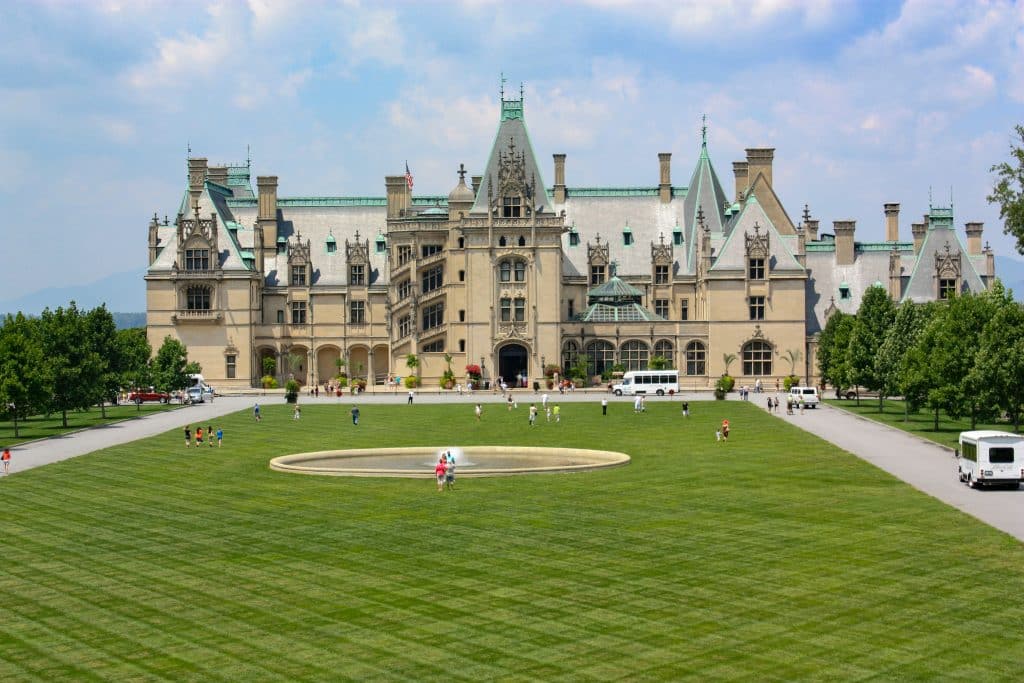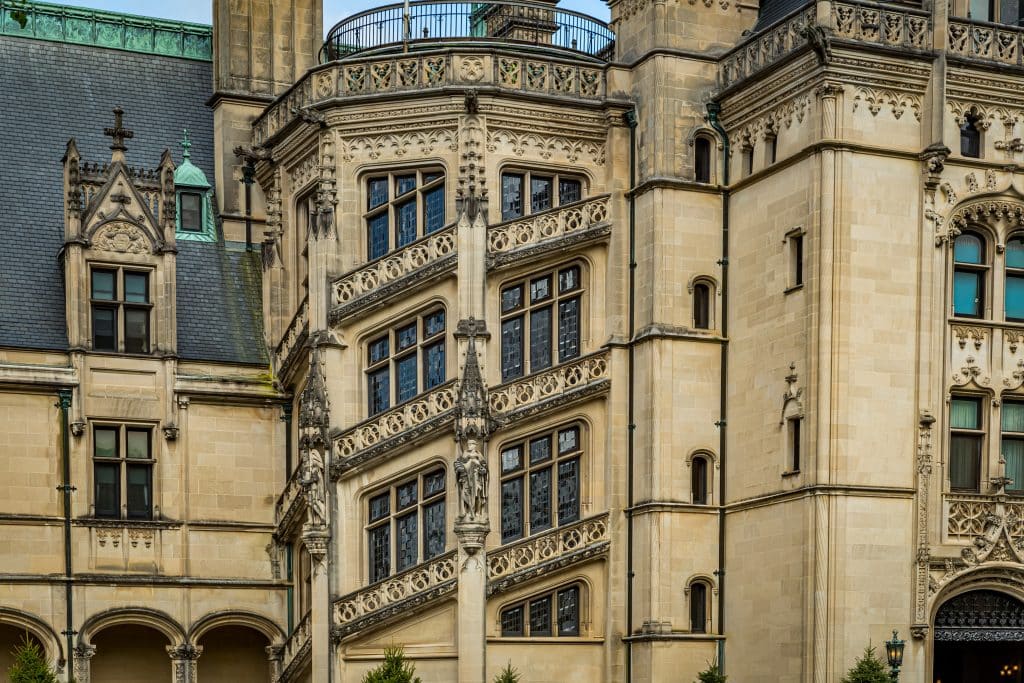 Visiting Biltmore Estate: Tours For Every Interest
Of course, you'll want to embark on the house tour, but be sure to reserve your time in advance of your trip and allow for ample time to get from the parking areas to the home itself. And, don't forget to use the washrooms prior because there aren't any in the estate; the Courtyard Market area is a great place to do this as there's shopping and dining available.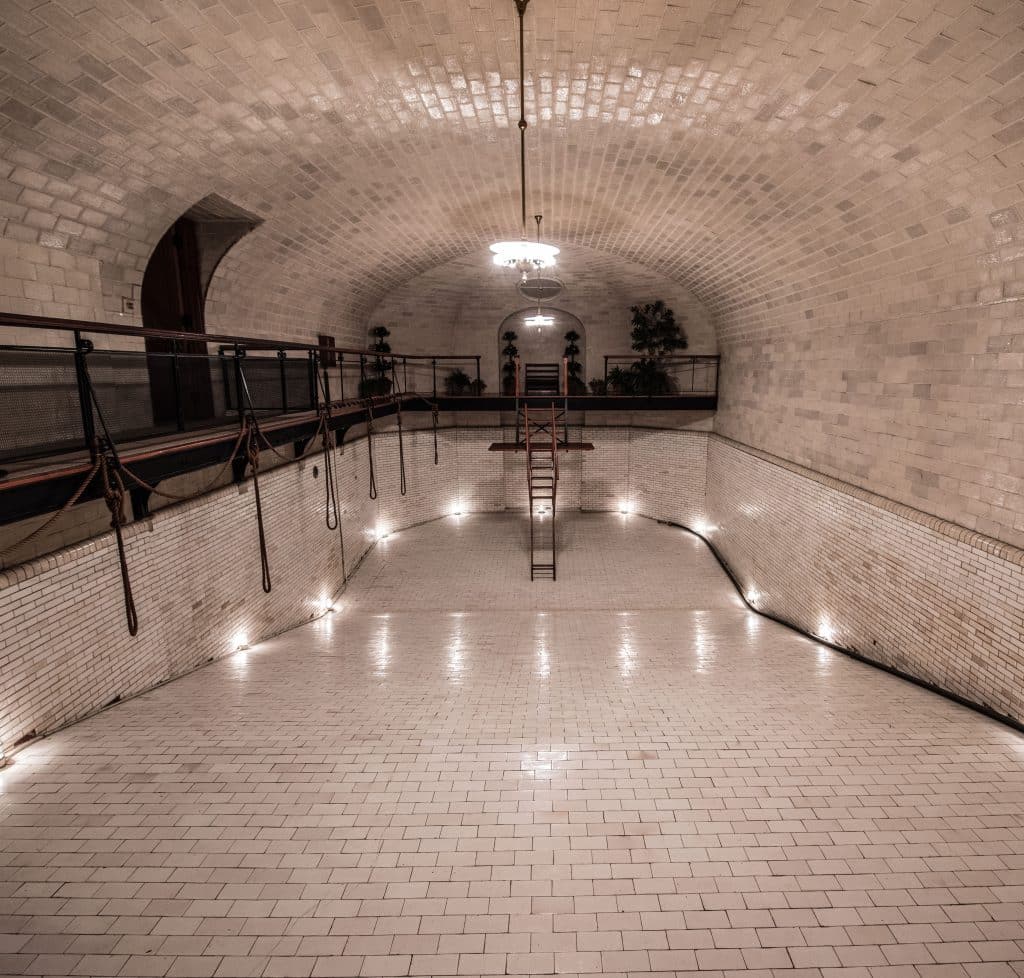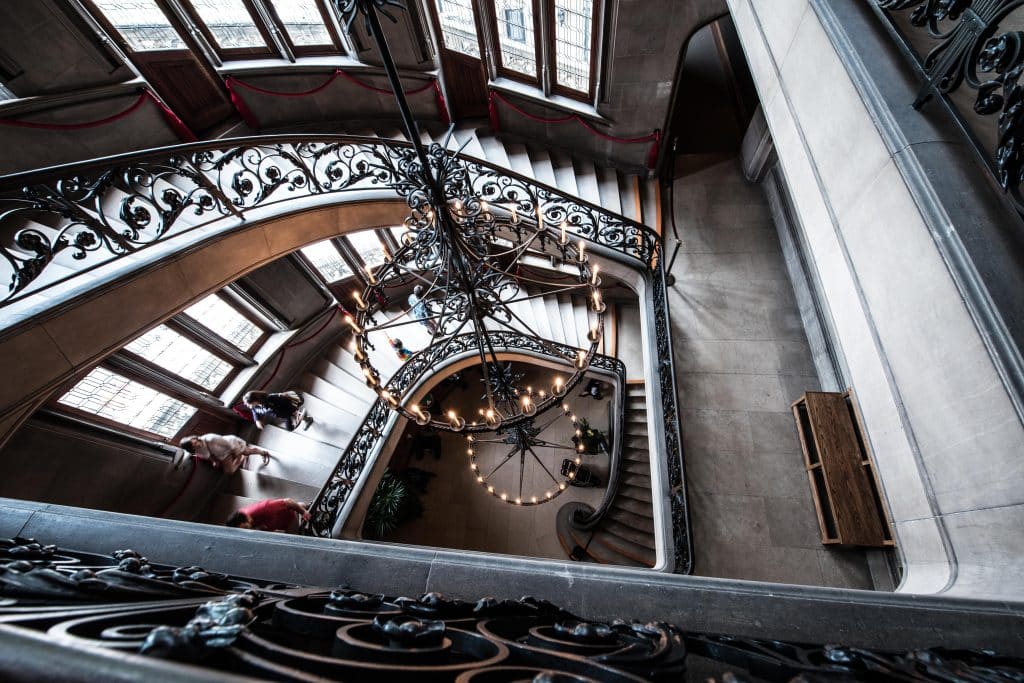 Self-Guided Tours
Visitors can explore the property at their leisure or take one of the many guided tours at the estate. A 50-minute audio tour guides guests through the rooms and introduces the Vanderbilt family, and the Kids Audio Tour – narrated by the family's Saint Bernard, Cedric – points out interesting tidbits for the younger set.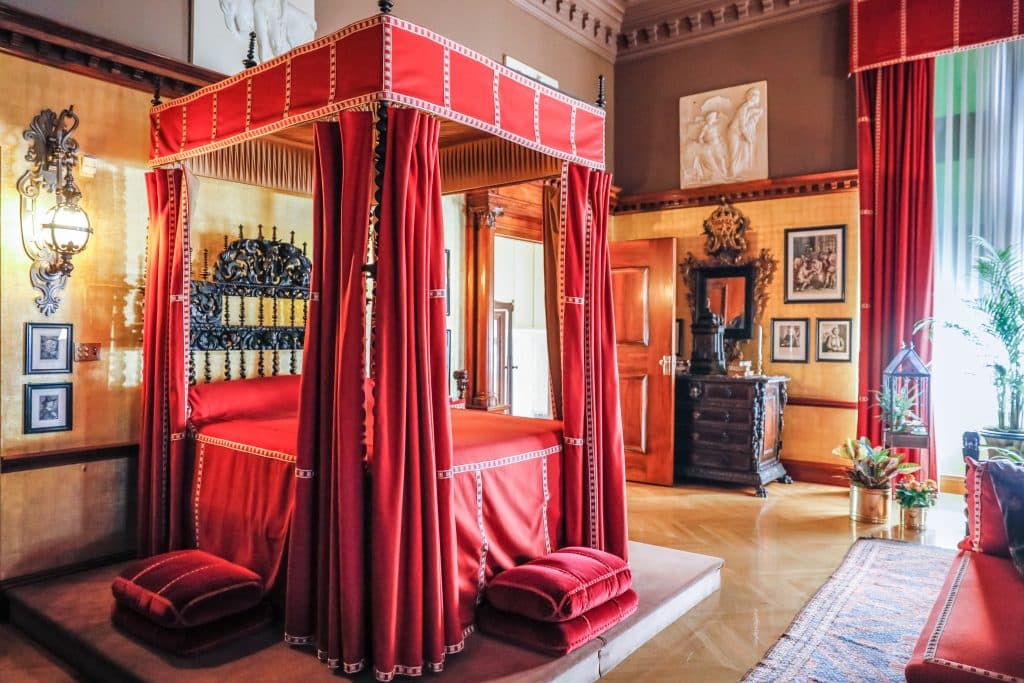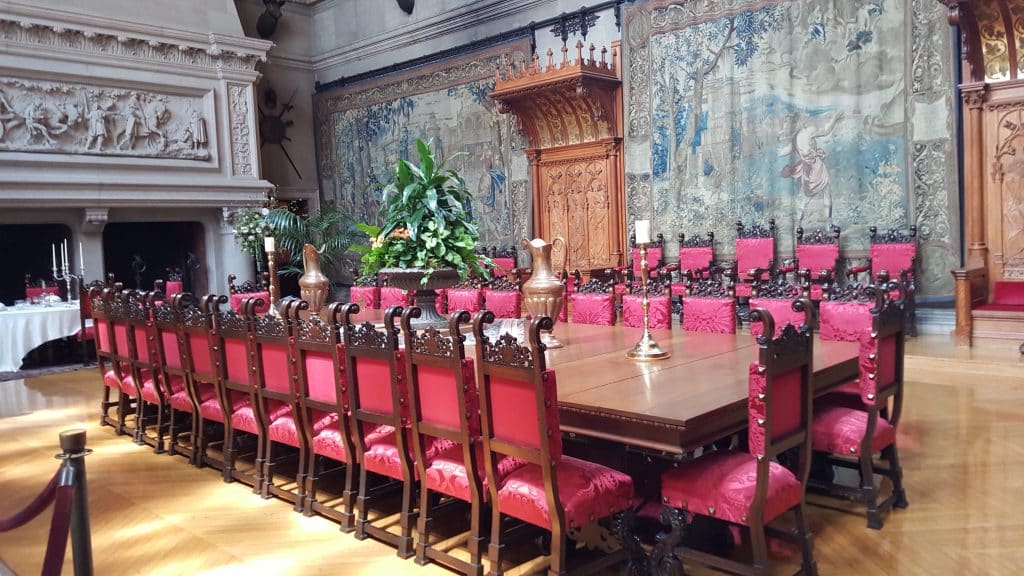 Self-Guided Garden Visit
Both formal and informal gardens await at Biltmore. Designed by architect Frederick Law Olmstead – who also designed Central Park – the gardens are a treat to visit any time of year, even when not in full bloom. For example, the Conservatory is open year-round, so even in the winter months, something is always blooming.
Additional tours available include guided small group tours, the historic barn tour, a guided bike ride, and of course the rooftop tour, which offers a behind-the-scenes look at the estate with sweeping views of the Blue Ridge Mountains.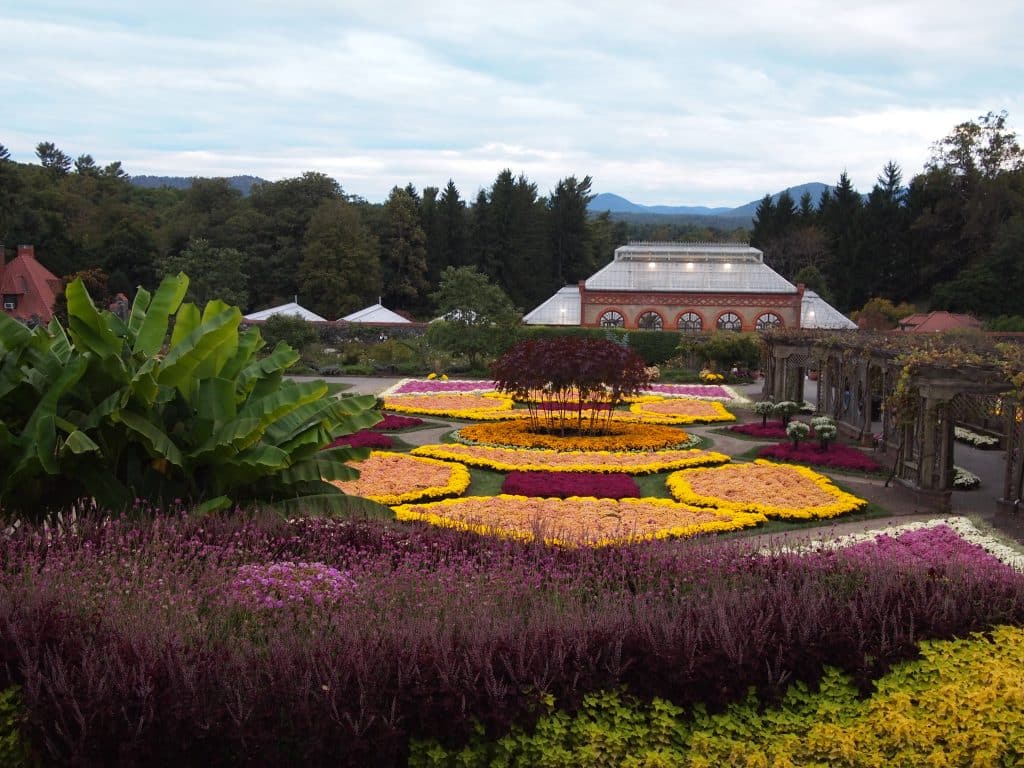 Visiting Biltmore Estate Winery
Five miles from Biltmore Estate is Antler Hill Village Winery, which with the purchase of a Biltmore Estate ticket, comes a complimentary wine tasting. According to the Biltmore website, George Vanderbilt began building and growing his wine cellar in the 1900s. In 1970, his grandson William Cecil planted Biltmore's first grapevines and by 1983, the Biltmore Estate Wine Company was established. Today the winery boasts 150,000 cases of wine each year.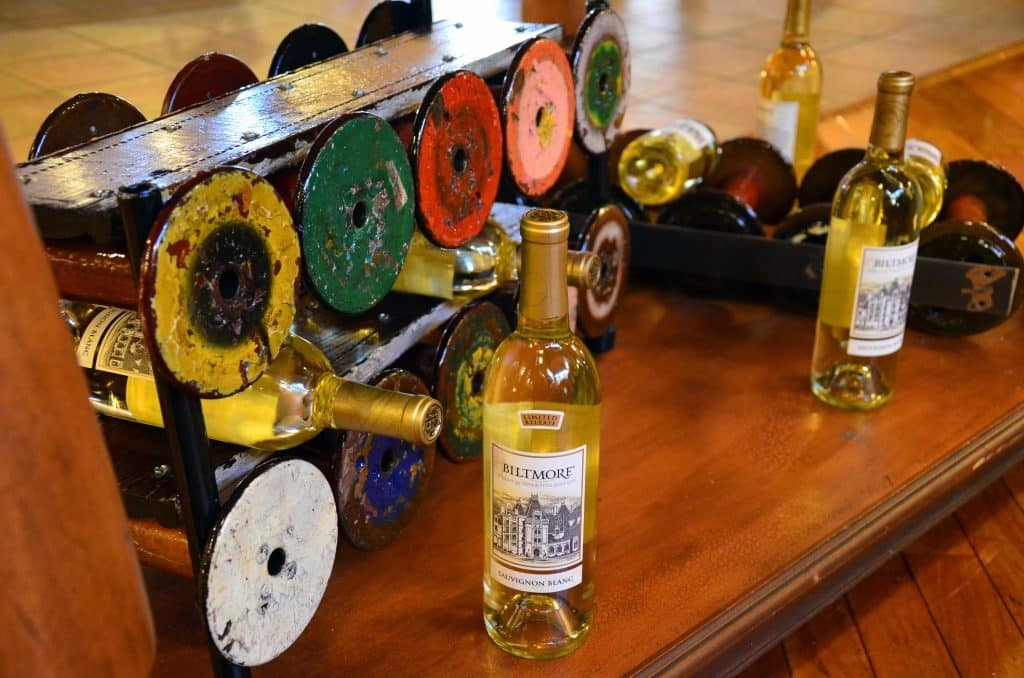 Stroll Through the Courtyard Market
When you're visiting Biltmore Estate, be sure to stop by the Courtyard Market, it's a great place to grab a souvenir for home or get some holiday shopping done. Shops like A Christmas Past, The Carriage House Shop, and The Toymakers Shop provide a great sampling of items. You're sure to find something for everyone on your gift-giving list. 
And don't forget to stop in to The Stable Cafe. While dining inside of a horse stable may sound unappealing, the revamped and upgraded area that once housed the estates' horses, is now a beautiful eatery. Stables have been transformed into dining booths and the hayloft above remains. Here you'll get to try menu items like Biltmore's specialty meatloaf, Southern shrimp and grits, and their signature catfish po'boy. 
The Stable Cafe isn't your only dining option when visiting Biltmore Estate; there are 22 restaurants to choose from. Choose from Cedric's Tavern for pub fare, then enjoy something delicious from the bakery. Or, you may want to grab some barbeque from the smokehouse food truck. You'll also find a coffee shop on site, the creamery at Antler Hill Village, and of course poolside and in-room dining for those staying on the property. 
Seasonal Events at Biltmore Estate
Biltmore is open year-round, as there's always something going on and something new to see and do. Biltmore often hosts exhibitions, such as for antique cars and Hollywood costumes. In the spring and summer, of course, everything is in bloom. Guests can take full advantage of the pools, gardens, and walking trails. During the fall and winter months, this expansive hotel takes on a cozy air and is perfect for a fall family road trip destination.  Holiday decorations come out, fireplaces roar while live music plays by candlelight  At Biltmore Estate you get a first-hand glimpse into the past, where everyone will find something of interest year-round.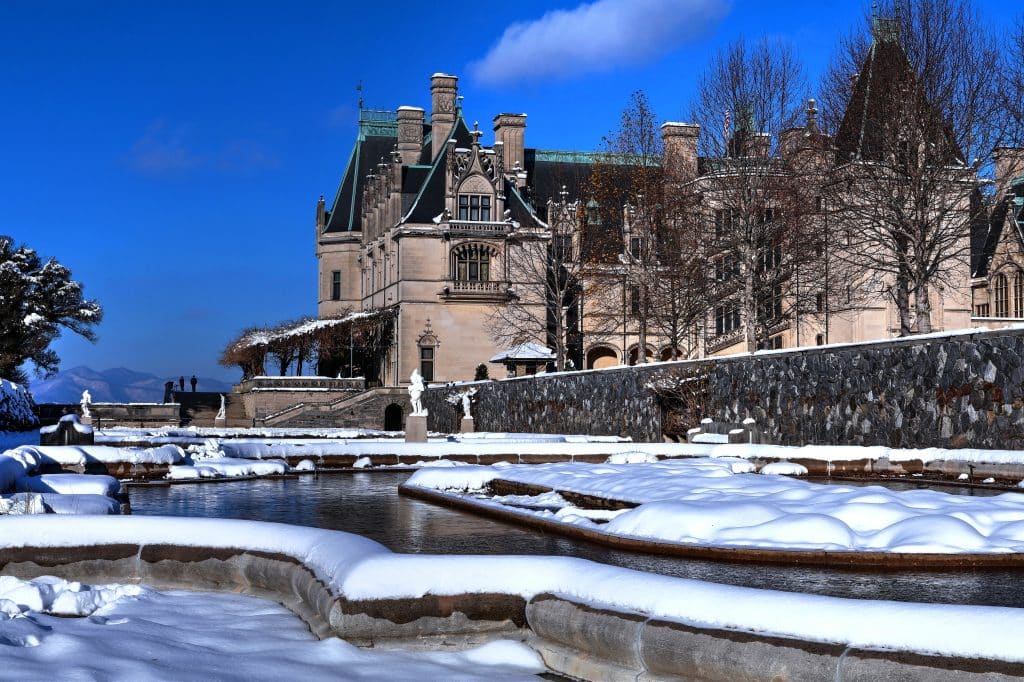 If you decide to visit Biltmore, it is imperative that you buy your tickets in advance. They do sell out, especially for special events and seasonal displays. Depending on whether you want to just see the house or experience more activities on the grounds will determine how long of a visit you will need. I am always a fan of doing more in Asheville–it would seem a shame to plan a trip just for Biltmore. However, if you want to see how America's version of royalty lived, visiting Biltmore Estate is a must-do.