It's no secret that I became a massive fan of shortbread while living in Scotland–I ate waaaay too much of it. I bought it all the time but never made them myself until I baked these Scottish shortbread Christmas cookie wedges, which were tasty but a bit of a monstrosity. I was totally fighting with my oven and they were just a mess. I've wanted to redo them basically ever since. This classic shortbread cookies recipe is super easy and only has four ingredients. They're so easy to decorate and you can customize them for any holiday or season.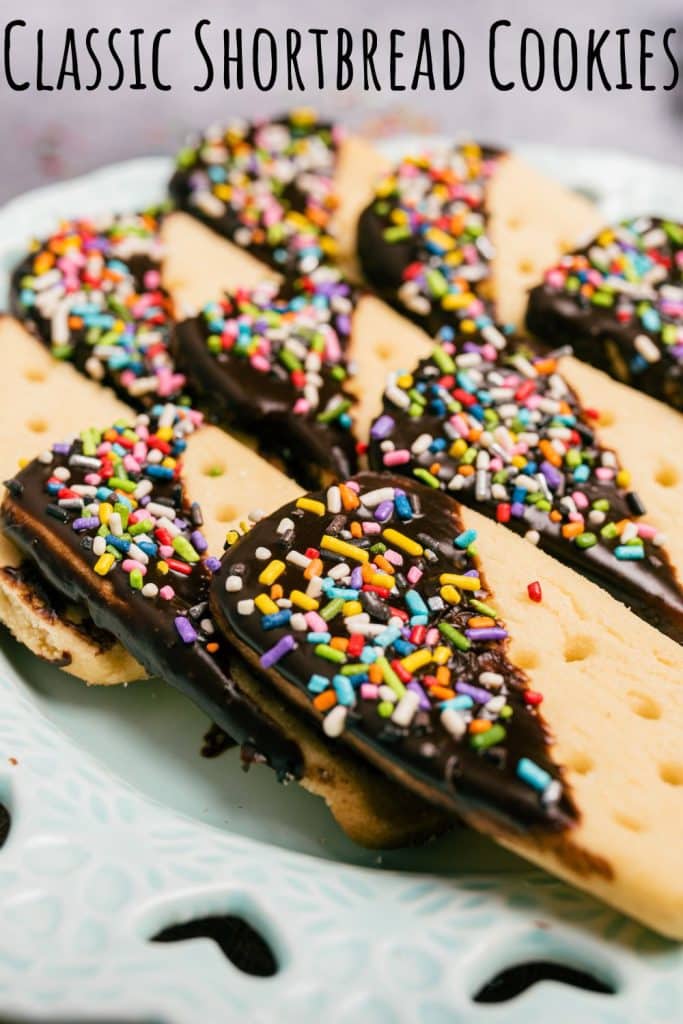 Ingredients:
2 cups butter, softened

1 cup white sugar

2 teaspoon vanilla extract

4 cups all-purpose flour

225 g dark chocolate

Rainbow sprinkles (or any colors you want!)
Prep time: 20 minutes
Total time: 1 hour and 30 minutes
Directions:
Step 1: Preheat the oven to 350 degrees
Step 2: Cream softened butter (at room temperature) and sugar until light and fluffy. Stir in vanilla; add flour and mix well until combined. Mix slowly until a crumbly dough forms. You can mix it by hand, use a hand mixer or the paddle attachment of your stand mixer.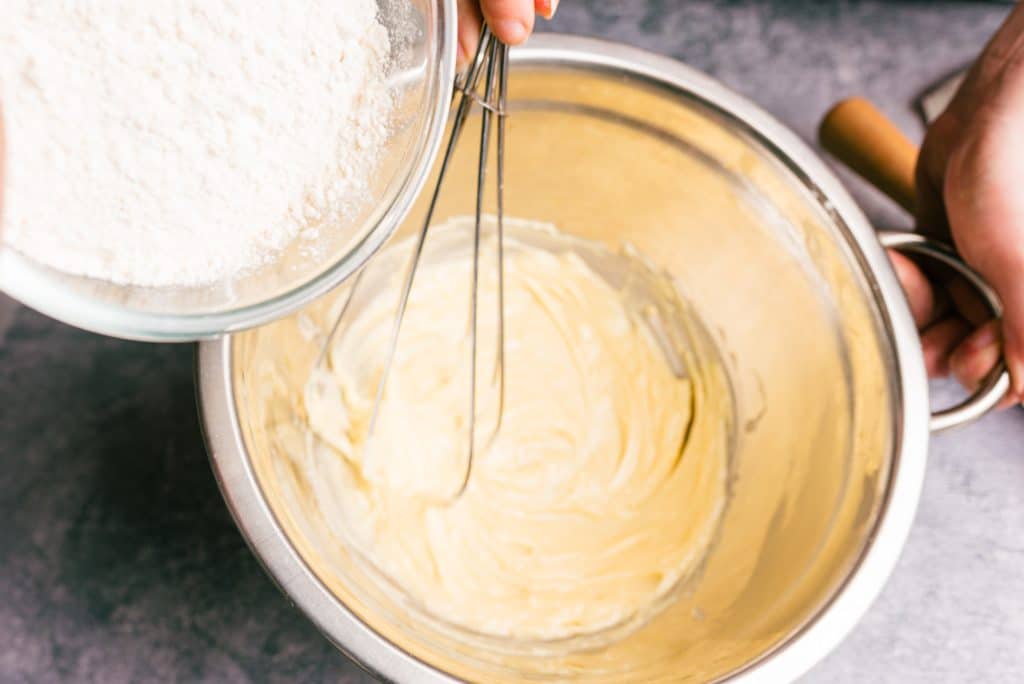 Step 3: Compress dough to form a rectangular prism (a brick) on a lightly floured surface,  wrap in plastic and take it to the fridge for about 1 hour.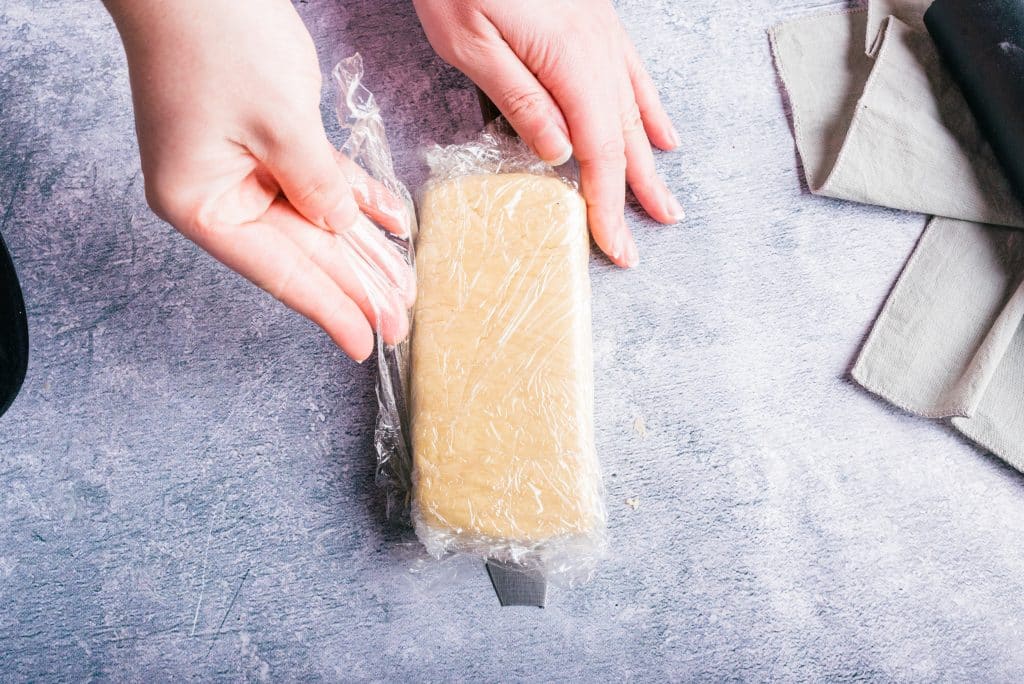 Step 4: Chop the chocolate bars and melt them in the microwave for about one minute.
Step 5: Cut the dough into uniform slices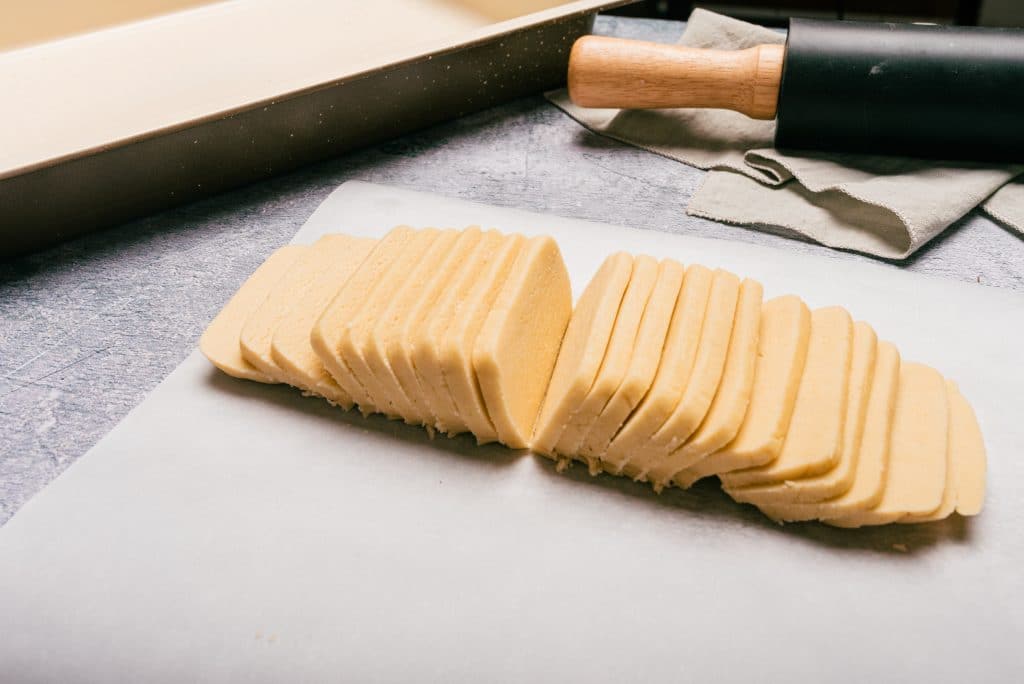 Step 6:  Set the cookies onto a baking sheet and use a skewer or toothpick to ident a pattern on the top (don't go all the way through). Then bake at 350F for 15 minutes, or until the edges of the cookies start turning golden brown.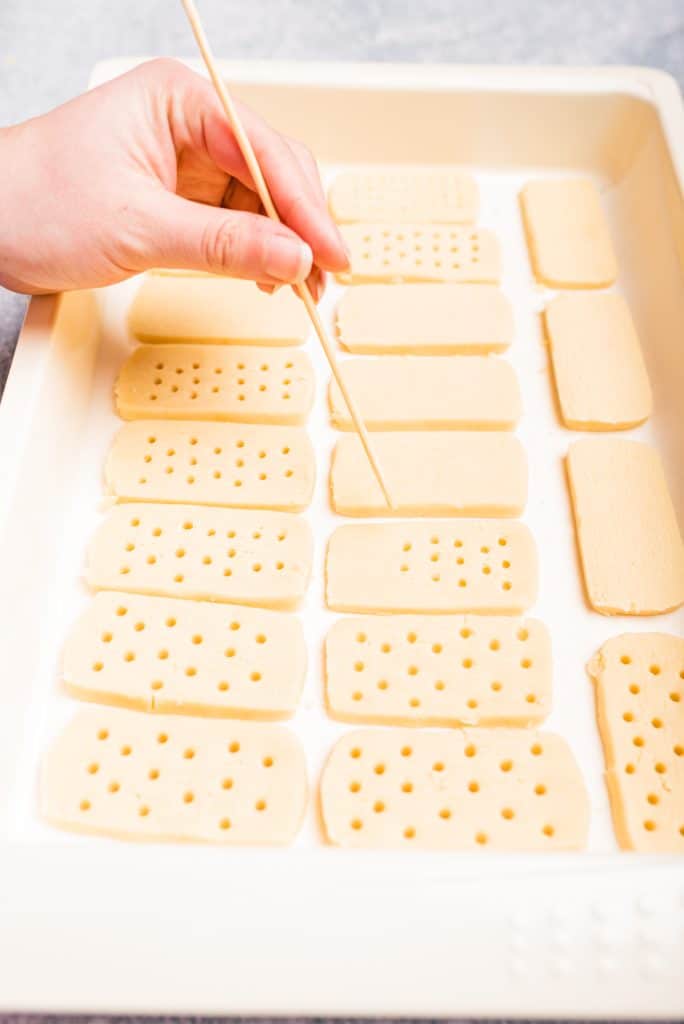 Step 7: Dip the cookies in the melted chocolate and then decorate with optional toppings (like rainbow sprinkles)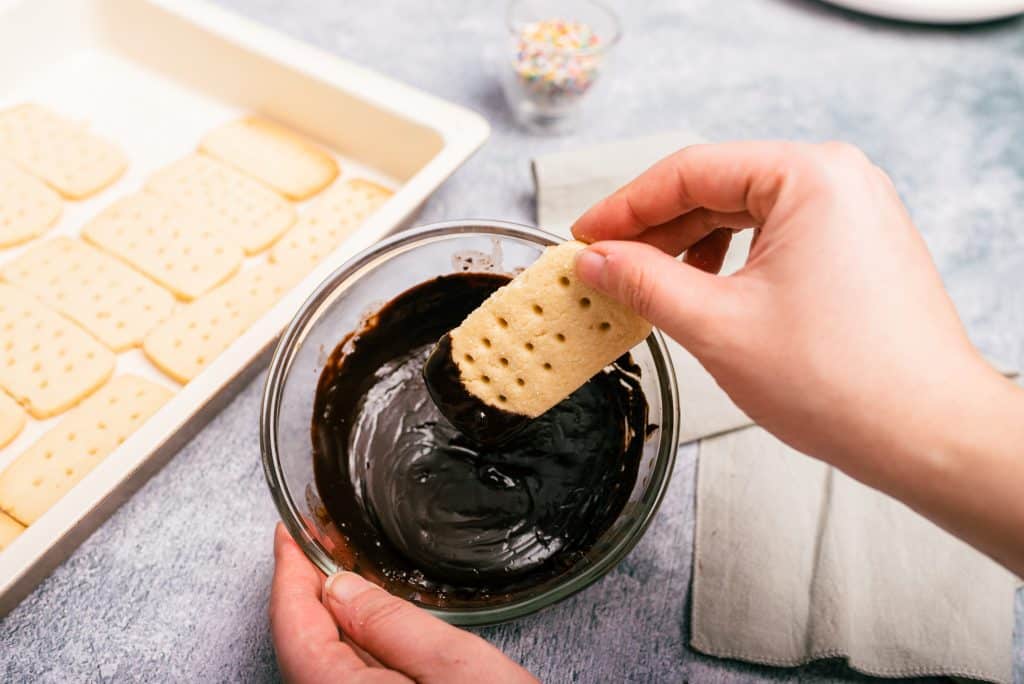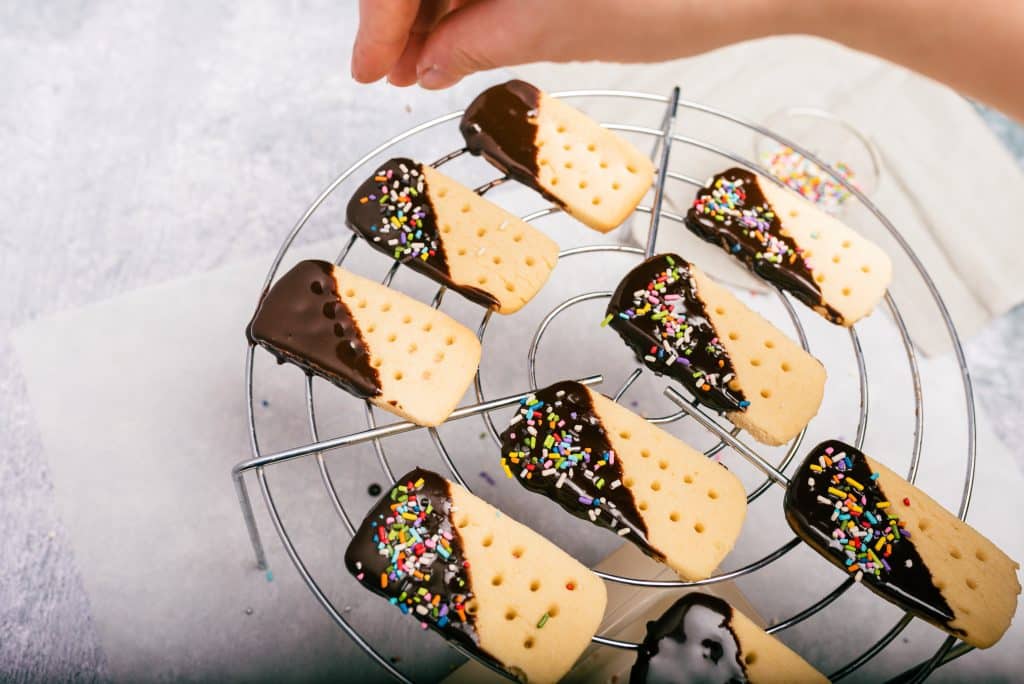 You obviously don't need to add the chocolate or sprinkles–I really do like a simple shortbread. Sometimes it's nice to have that little bit extra, though, and the chocolate and sprinkles add just that bit more. Use Christmas colors during the holidays, a favorite color for a birthday party, or colors that fit a theme. You can even keep them plain while they're sealed in an airtight container and take them out to decorate and eat later! Shortbread is a long-lasting cookie, so make them to keep around when you feel like baking (which during the holidays is all the time for me!).