While most people think summer is the optimum time to visit New Zealand, autumn may actually be the best season to explore the country. With slightly cooler temperatures than summer, and definitely less people, exploring New Zealand between March and May allows travelers to enjoy the vibrant colours of the leaves among other activities. Here are a few reasons why you should consider a fall visit to New Zealand.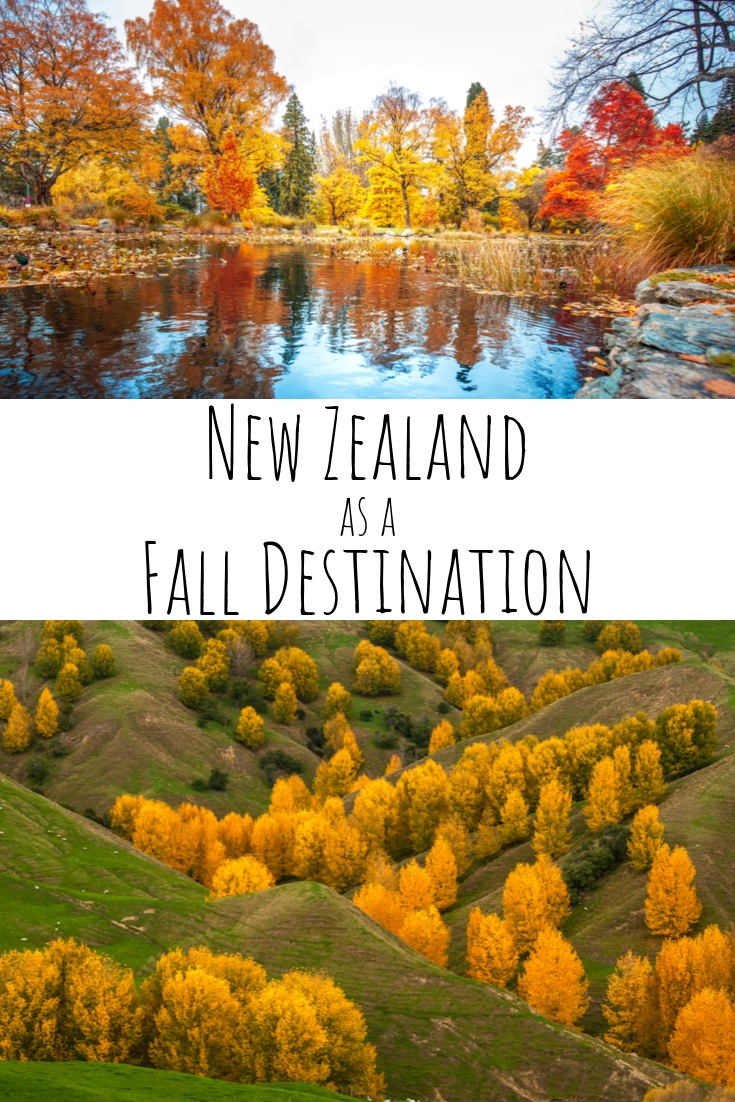 Hawke's Bay
The North Island region of Hawke's Bay may be the best area to visit for fall colours, with the trees and vineyards showcasing vibrant shades of red, yellow and orange. Havelock North provides a beautiful autumn setting with walking and bicycling trails offering up-close views of the colours. A simple country drive will leave visitors in awe. Communities love sharing the season with others through art shows and festivals, such as Napier's Sea Wall mural event. Grab a map and search out the murals created by artists for the festival.
Wineries are the perfect place to visit during the fall. There's something about celebrating a vineyard's harvest with wine and maybe cheese or chocolate. More than 40,000 tonnes of grapes are harvested in March, with tours offered by area tour companies, such as Bay Tours.
Queenstown
Enjoy a relaxing bicycle ride along the trails highlighting the reds and yellows of the trees' leaves changing colours. With trails overlooking lakes and mountains in the foreground, there may be no better view in the world than a fall bicycle ride on the South Island. Pack a meal or snack and find a spot to sit and soak in the countryside around you.
Wine enthusiasts will love hopping aboard a shuttle and taking a tour of the region's wineries and vineyards. New Zealand is considered as one of the top wine-producing countries in the world and the South Island doesn't shy away from living up to an outstanding reputation. Known for outstanding pinot noir, the Queenstown area is ripe for outstanding winery tours.
With fall festivals in full bloom, visitors can find an interesting area to scope out the fun. Arrowtown's festival in April celebrates the season with concerts, parades and area tours, among other events. The LUMA Southern Light Projects celebrates the Queen's birthday with an arts and culture festival.
Christchurch and Canterbury
Hagley Park is the perfect spot for a fall walk. Beauty abounds as you stroll among the trees with their leaves changing colours with the Avon River in the background. You can take a walk in Hanmer Springs, enjoying the views, as well as stopping in Kaikoura and watch wildlife such as seals, whales and dolphins, even an albatross. Nothing beats a nature walk with views of marine life.
Take in the sights from above with a hot air balloon ride. Imagine the view of the reds, golds and orange of trees on the Canterbury Plains as you're sandwiched between the vibrant colours on the ground and the blue sky around you.
Auckland
Auckland offers autumn activities ranging from a sculpture walk and art exhibits to festivals and outdoor concerts. Take a walk along the Brick Bay Sculpture Trail, checking out about 50 modern art pieces as you stroll through native foliage trails. The boutique winery is the perfect setting for enjoying a glass of wine as you take in the beautiful scenery.
If challenging your stamina and adrenalin is on your itinerary, head to the Harbour Bridge and climb to the top. Once there, you can finish the visit by jumping off the bridge with New Zealand's only ocean-touch bungy experience. If your adventurer side isn't yet satisfied, Sky Tower also offers a bungy experience.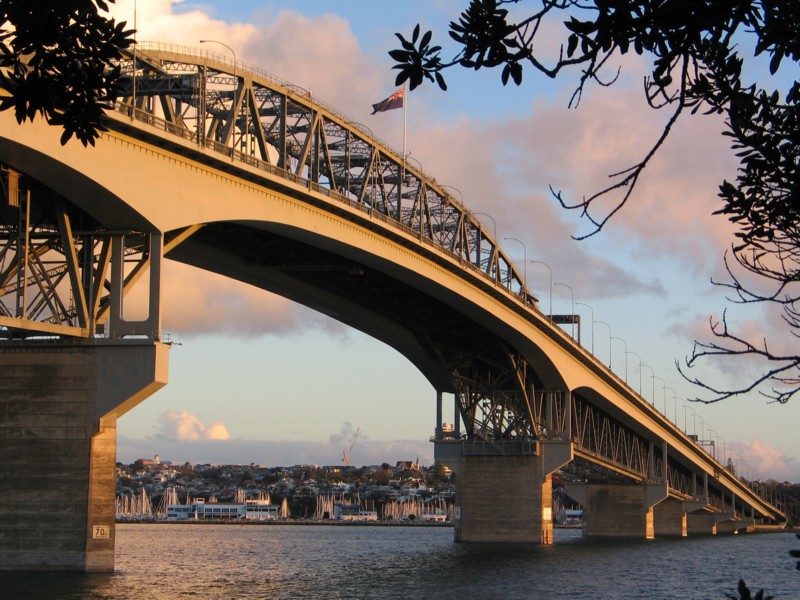 Don't forget to check out Auckland's beaches. With beaches near the city, autumn doesn't mean you can't enjoy a day at the beach. Visitors can swim, kayak or just take a walk on the sand at area beaches.
Landscape photography tours
Fall colours add to anyone's photos, with the trees showing off their leaves. Landscape photography across the country has grown in popularity over the years and is a great reason for a fall visit to New Zealand. With majestic mountains and other marvels of nature inviting shutterbugs to travel the highways and byways, that perfect photo is never far away. National parks and urban areas offer excellent photo opportunities, while the countryside may be the best for landscape photos.
While you may have ideas of what you like to see and places you'd like to visit, experienceoz.com offers suggestions on South Island locations to visit for outstanding autumn photo opportunities. Lake Wanaka, near Queenstown, provides a beautiful backdrop with its mountains and lake offering beautiful scenery along with the colours of the trees hugging parts of the shore. On the North Island, Hawke's Bay is a photographer's dream with wineries and vineyards, as well as beautiful shires and water views.
Autumn may bring cooler temperatures, but it doesn't mean New Zealand is closed for visits. As the highlighted attractions indicate, fall may be the best time to visit the country, with less people around, you have better access to attractions, such as wineries, trails, as well as a relaxing drive in the country. So, reserve your spot, pack your bags and head south for a fall visit to New Zealand!