I am so missing Edinburgh and am so grateful for the time I had there. History, art, and architecture abound and I loved just walking around and taking it all in. The museum geek in me loved being able to pop into one of the many museums as I passed by. With so many museums, deciding which ones to visit can be overwhelming if you're visiting for a short time. Here is a list of the best museums in Edinburgh, where you are sure to learn something new and deepen your appreciation for the beauty and culture of Scotland.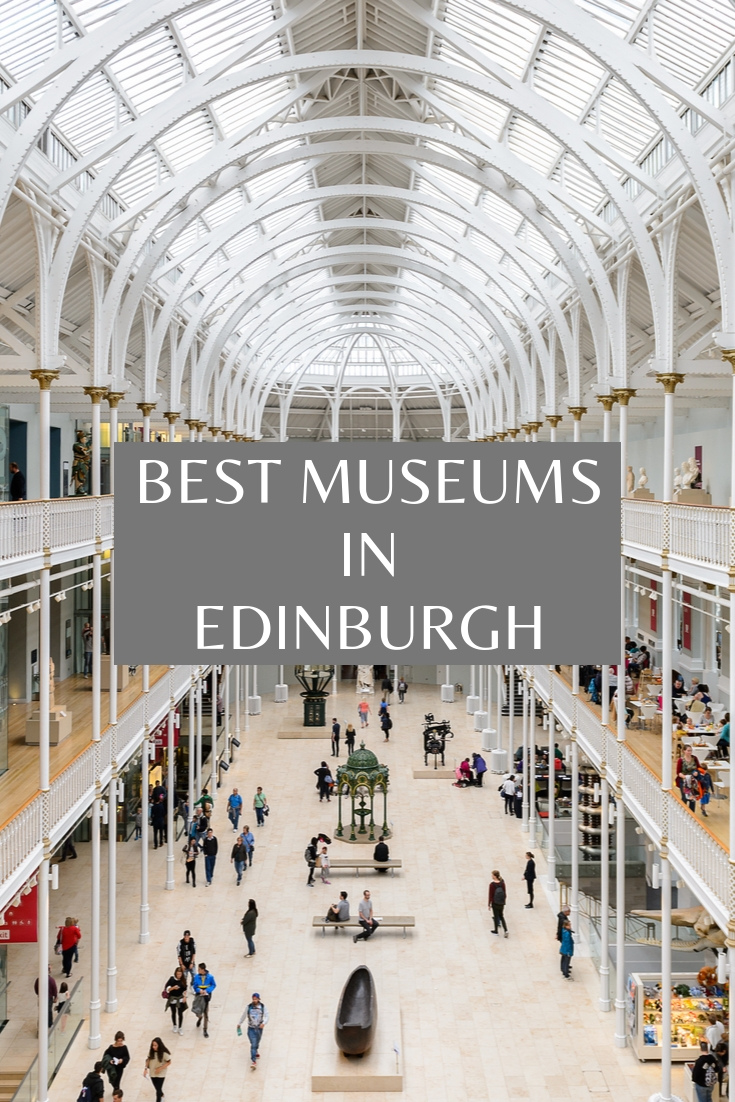 Scottish National Galleries
The National Galleries consist of three museums, all of which are family-friendly and open daily from 10:00 a.m. to 5:00 p.m. General admission is free, but some special exhibits require a fee.
The Scottish National Gallery houses some of the greatest works of art ever created, located in two neighboring buildings – the National Gallery Building and the Royal Scottish Academy Building. There is also a beautiful garden on the campus, perfect for a picnic during your visit. It's located off Princes Street and is adjacent to the location of Edinburgh's Christmas Market. The Princes Street Gardens is at your fingertips.
The Scottish National Portrait Gallery building, just a five minute walk from the National Gallery, is a work of art itself. It's detailed architecture, incredible murals, and ornate finishing touches are worth a visit. The exhibits are like an added bonus. The Portrait Gallery includes images of many historical Scottish figures including members of the royal family and significant contributors to the arts and sciences. With frequently updated exhibits, there is always something new to see.
The Scottish National Gallery of Modern Art (located just a couple blocks from where we lived!) rounds out this trio with a focus on modern and contemporary art housed in two buildings and a sculpture park. Modern One is a two-story building with more than twenty exhibition rooms and a cafe. Modern Two houses several additional rooms, along with a cafe, library, reading room, studio, and great hall.
There is even a Gallery Bus that travels between the three galleries each day. Please note the Portrait Gallery is a Drop-Off Only location but Drop-Off and Pick-Up are available at the other locations. The Portrait Gallery is within walking distance of the National Gallery.
City Art Centre
Six stories of Scottish art await you at the City Art Centre, located in the heart of the city near the Waverley Train Station. With paintings, photography, contemporary art, and rotating special exhibits, this vast museum has something for everyone. The main gallery and shop are open daily from 10:00 a.m. to 5:00 p.m. Some exhibits have an admission fee, but general admission is free.
Museum on the Mound
This fun and interactive museum is all about the money! Learn about the history of Scotland's oldest bank, money crimes, security, technology, and more at this free museum located in the Bank of Scotland Head Office. Open Tuesday through Saturday and on bank holiday Mondays, the Museum on the Mound is fun for all ages.
Royal Botanic Garden
We spent so much time at the Royal Botanic Garden. They run special events throughout the year, like The Halloween Trail and Christmas lights (which took the place of Botanic Lights). Spread across seventy acres, these beautiful grounds are home to more than 100,000 plants. You can also visit ten glasshouses which each feature a different climate zone and the vegetation found there. While not technically a museum, the Botanic Garden is a must-see spot in central Edinburgh. The garden is open year-round but hours are shortened in the fall and winter. No matter the time of year, you are sure to appreciate the natural beauty found here. Admission to the garden is free and admission to the glasshouses is £7.00 for adults. Children 15 and under are free.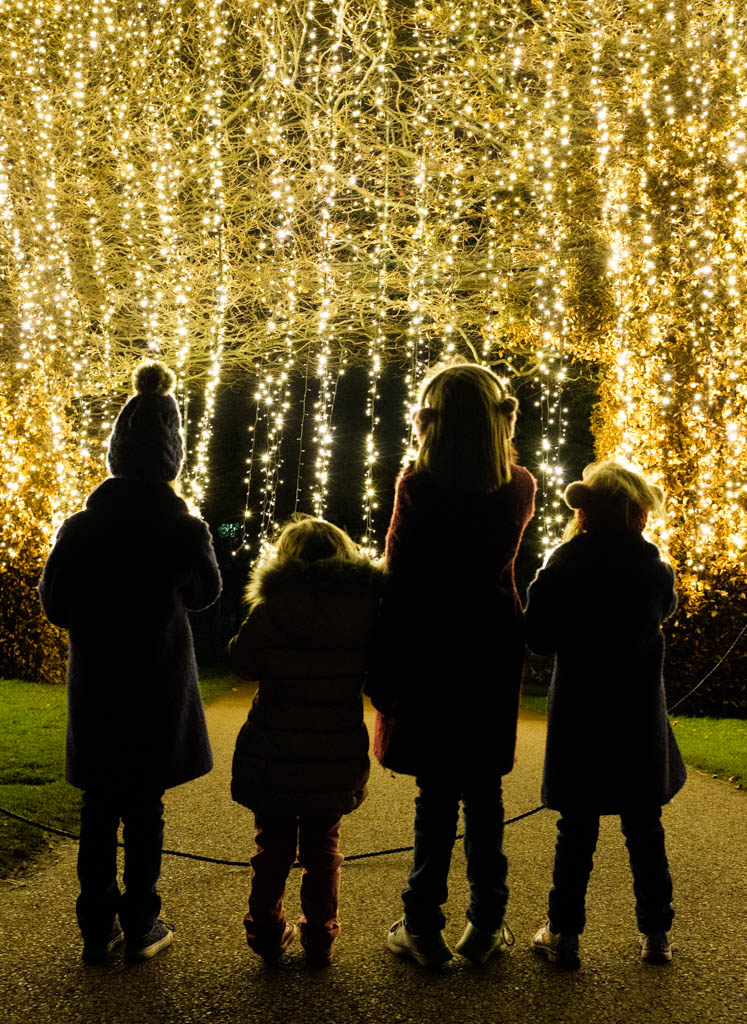 National Museum of Scotland
Last but not least, the National Museum of Scotland has exhibits your whole family will enjoy. Topics included history, fashion, technology, science, and nature. The museum has interactive exhibits for the kids, the famous Dolly the Sheep, and a roof terrace that offers panoramic views of the city. With many levels, great accessibility, and a family-friendly atmosphere, this museum is a great place to create lasting memories. Wheelchairs are available and the museum has resources or accommodations available for persons with guide dogs, persons with autism, and persons who use British Sign Language.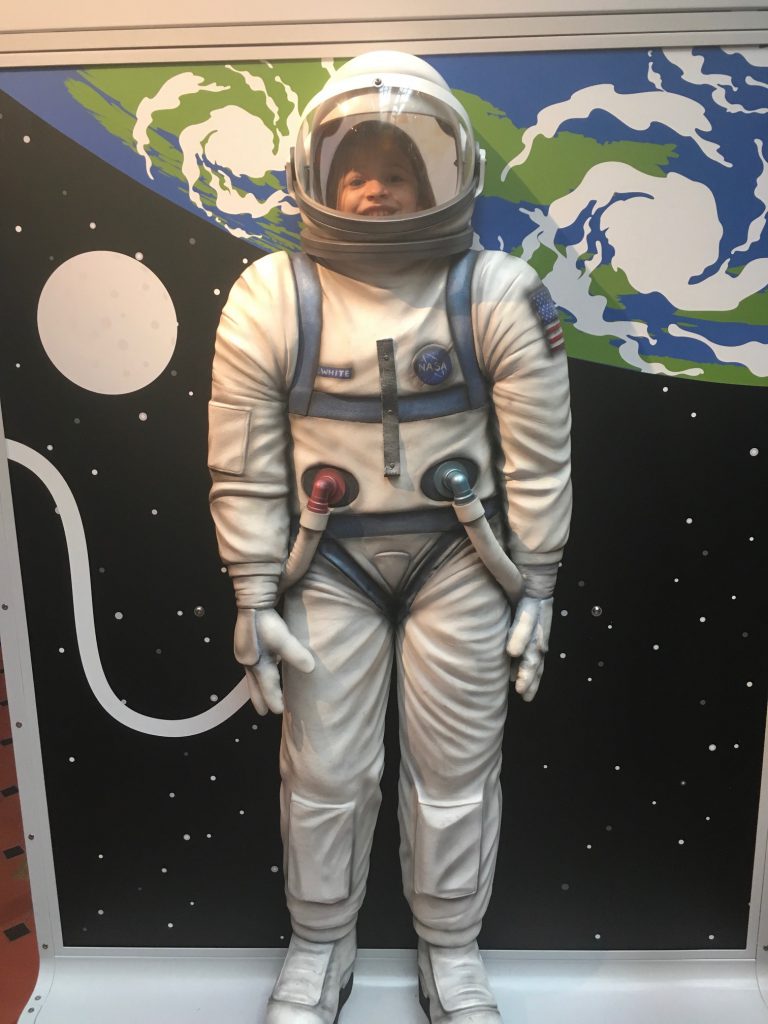 With so much to see and do, you are sure to have a great time in Edinburgh and you will miss it as much as I do when you leave. I hope this list of the best museums in Edinburgh helps you plan your visit!