We're changing seasons here in New Zealand (not that you'd know it from the howling gale outside) and spring cleaning has been on my mind for two weeks. We've gone through clothes to see what still fits, what can be passed down, what is going into a donation bag, and what's just past it. Matilda, as the youngest, lives in mostly hand-me-downs. There are some pieces that she's excited to receive, but others just have her moaning that they're boring. I feel her pain and have been playing around with ideas to make her new-to-her clothes updated and unique. This is a super simple and quick way to update boring clothes with Nuno Deco Fabric Tape.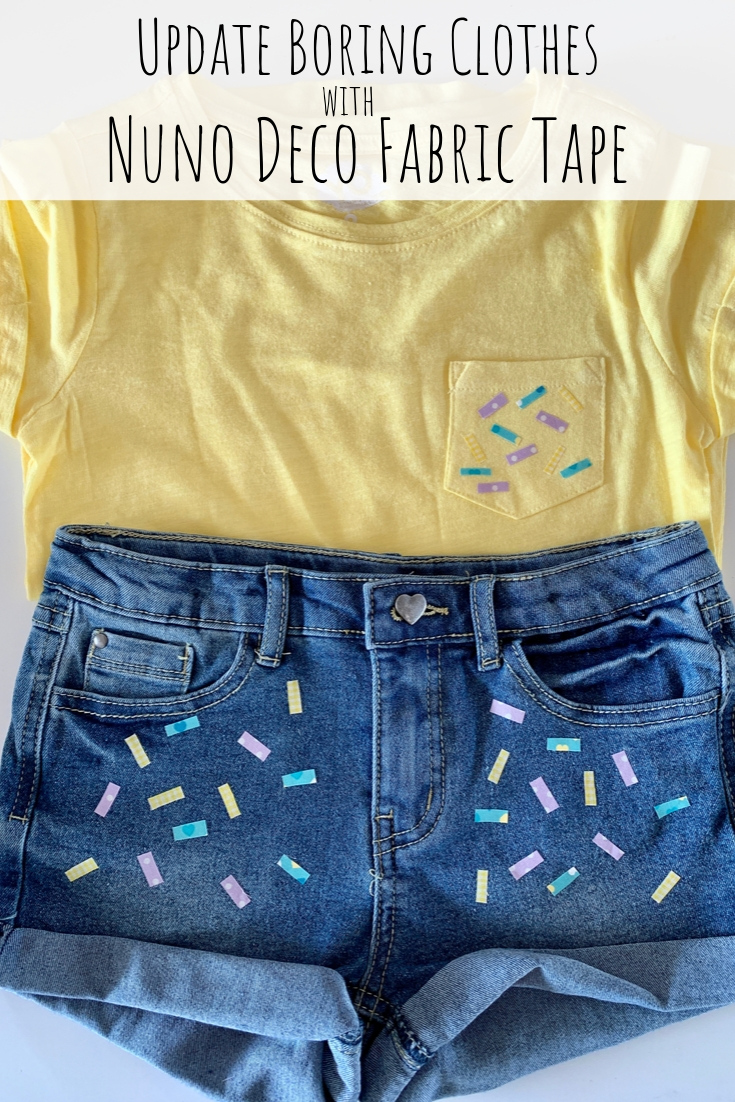 Supplies: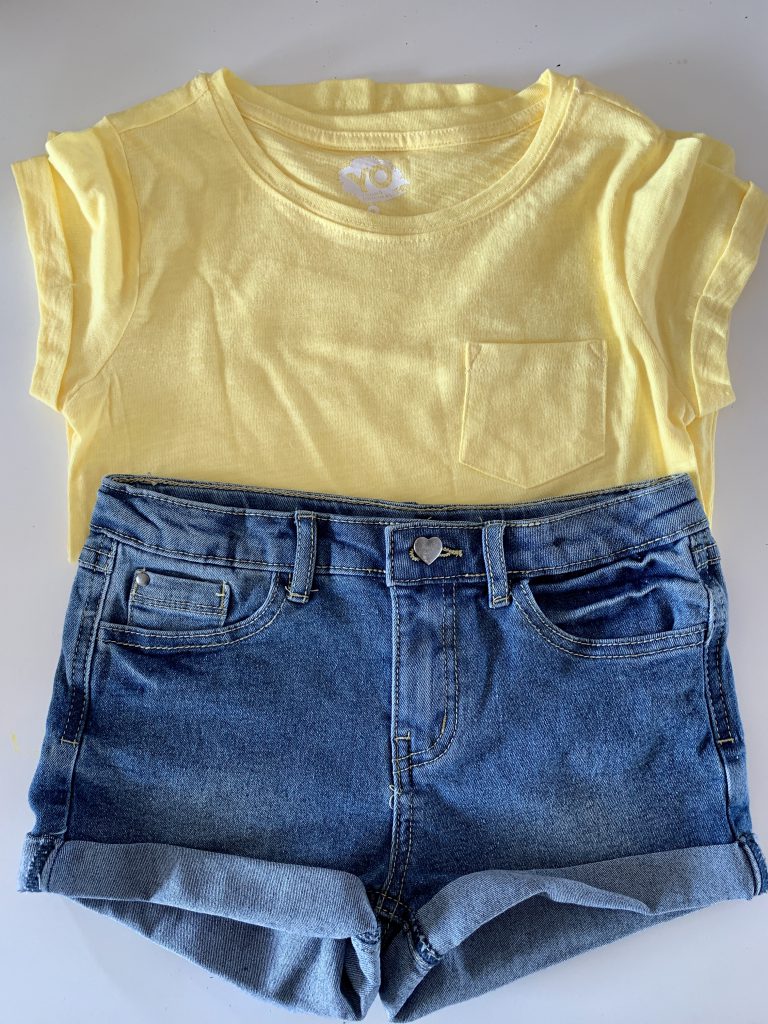 Instructions:
Cut your Nuno Deco Fabric Tape into confetti. Make sure the paper backing is off and place the pieces where you want on the clothing. This outfit is for my six-year-old–you may want to adjust your placement and colours depending on who you're updating clothing for. The super fun thing about this tape is that you can create a look that's perfect for anyone. I let Matilda pick out the tape she wanted to use.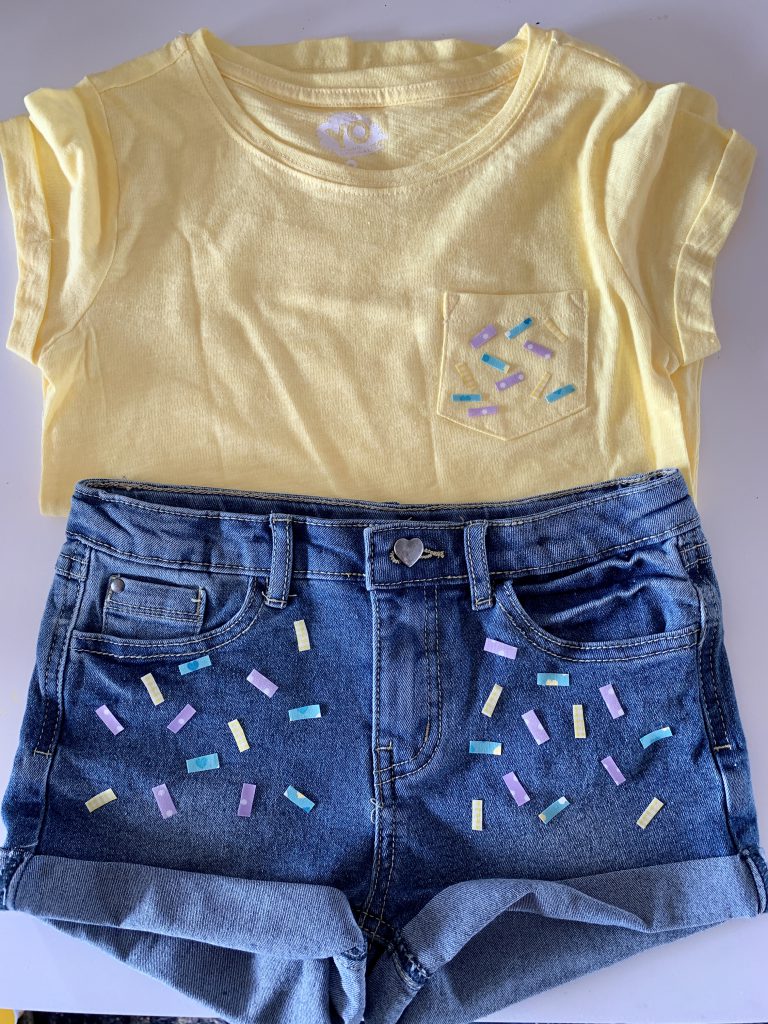 Iron the pieces onto the clothing. Make sure that the adhesive side is down–you don't want to iron it onto your actual iron (*cough* not that anyone I know has done that!). I ironed the fabric tape directly, but you can use a piece of cotton fabric as a barrier if you prefer.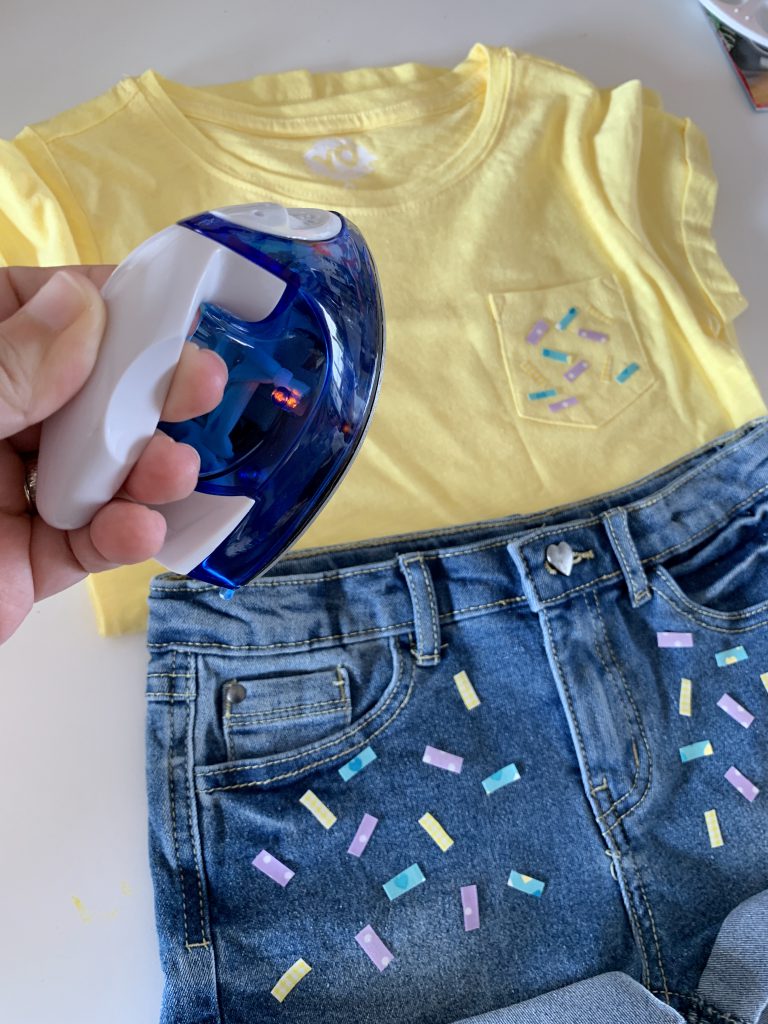 The Nuno Deco Fabric Tape doesn't take long at all to adhere to the clothing.
After seeing this crazy easy makeover, the rest of the girls are all handing me pieces that they want updated, too. With how quick it is to update boring clothes with Nuno Deco Fabric Tape, who am I to say no??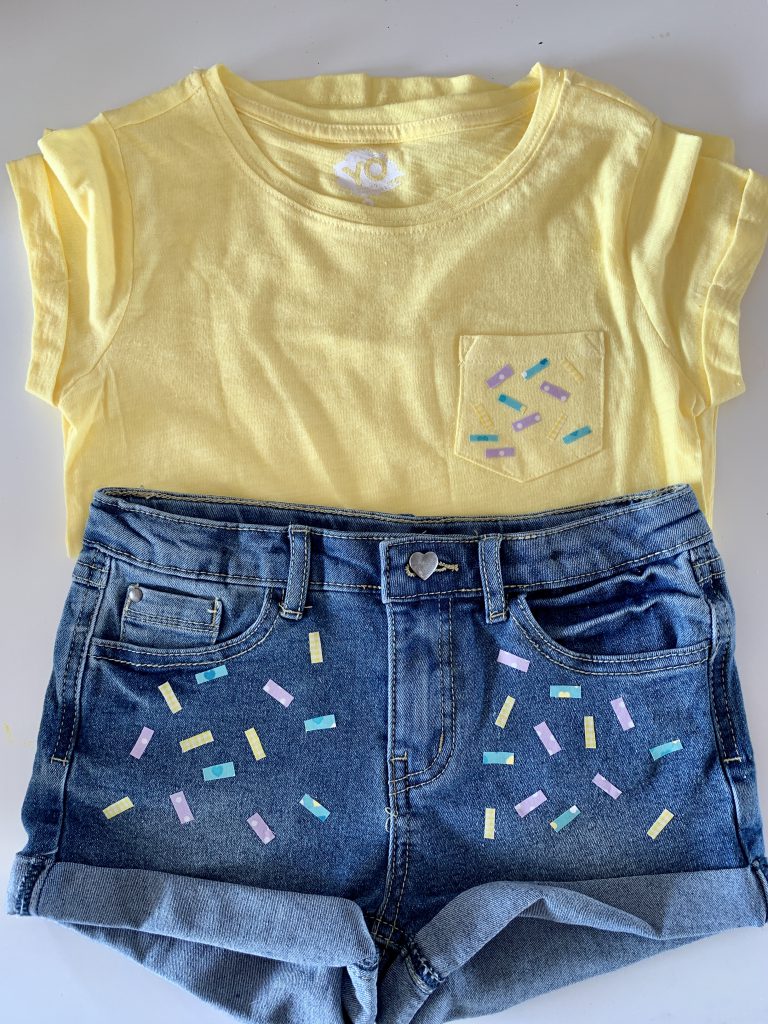 A huge thanks to Hands on Workshop for sponsoring this post and providing the awesome product used.
Want to see more fun ways to use this awesome product? Check out this Fabric Tape Lampshade DIY and Easy Striped Star Bag!