We are slowly but surely putting our stamp on our new home. We have a lot of big projects on our list but I'm finding great joy in the smaller ones. One big problem we currently have is that there simply isn't enough light in the house. It's winter, so it's dark already and there aren't many light fixtures in the house right now. I bought a couple of cheap lamps from Kmart just to help out with the lighting situation, but I barely took them out of the box before I knew that there was no way I wasn't going to update them in some way. Using rub on transfers was a fun and easy lampshade update and barely took any time at all.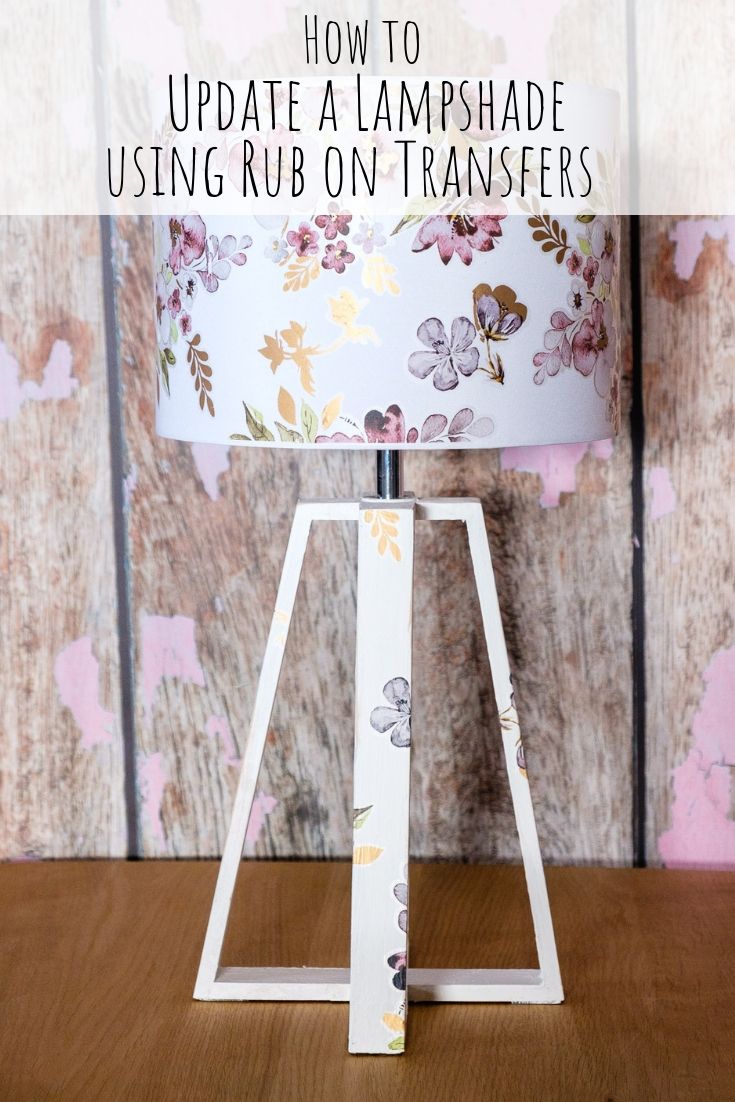 This post contains affiliate links.
Supplies:
a basic lampshade (my lamp and shade came from Kmart)
Redesign with Prima Transfers (I used Lavender Fields but there is an amazing range to choose from)
white paint (obviously optional–I painted the lamp base)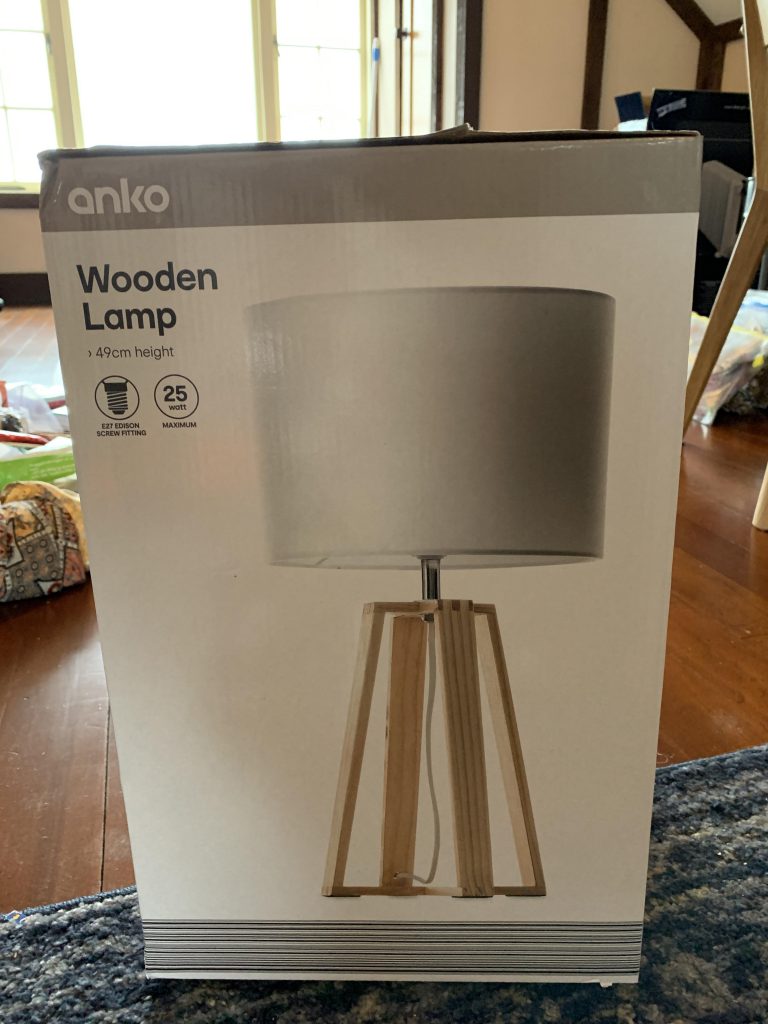 When you open the tube of transfers, you'll find three sheets composed of the transfer on a film and a paper back. There will also be a stick to use to rub the transfer onto the surface.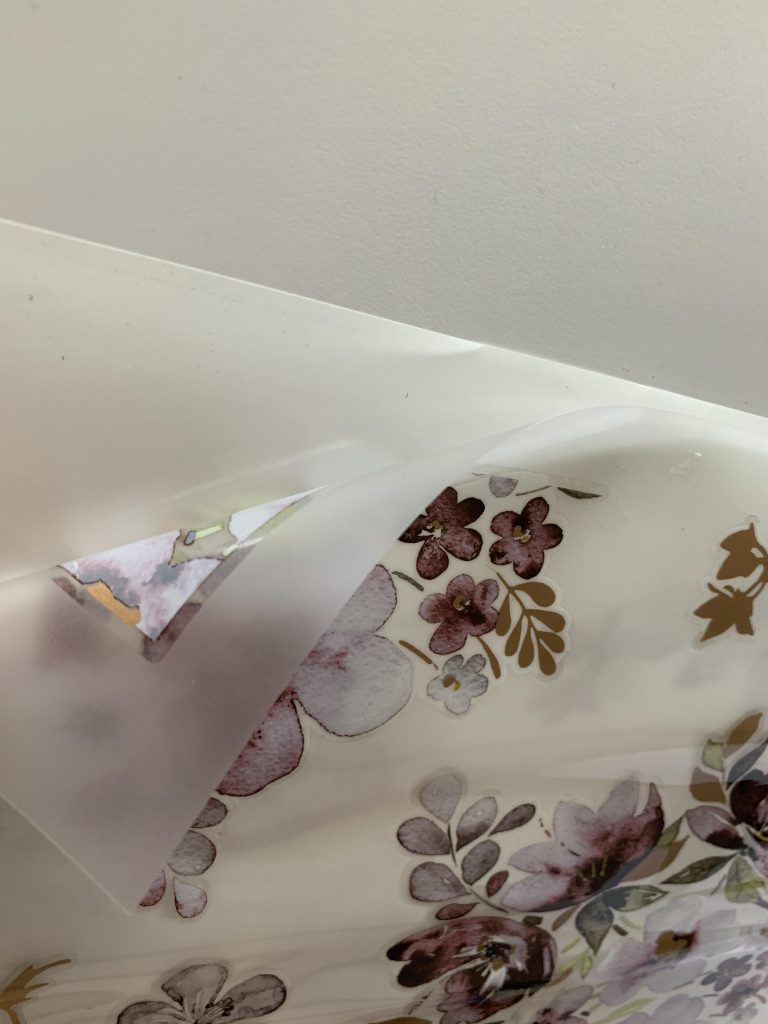 Cut out the different shapes. Make sure to keep the transfer film and paper backing together so that the transfer doesn't get messed up.
Play around with where you want the transfers to go. When you've decided on placement, remove the paper backing.
It's a little bit finicky to get the transfer to adhere to the lampshade because it's not a hard surface. Place one hand under where you are using the rubbing stick to make the surface as firm as possible. Do a small section at a time, moving your hand accordingly. You need to use a decent bit of pressure when rubbing, so it's important to have your hand at the back so that you don't push through the shade.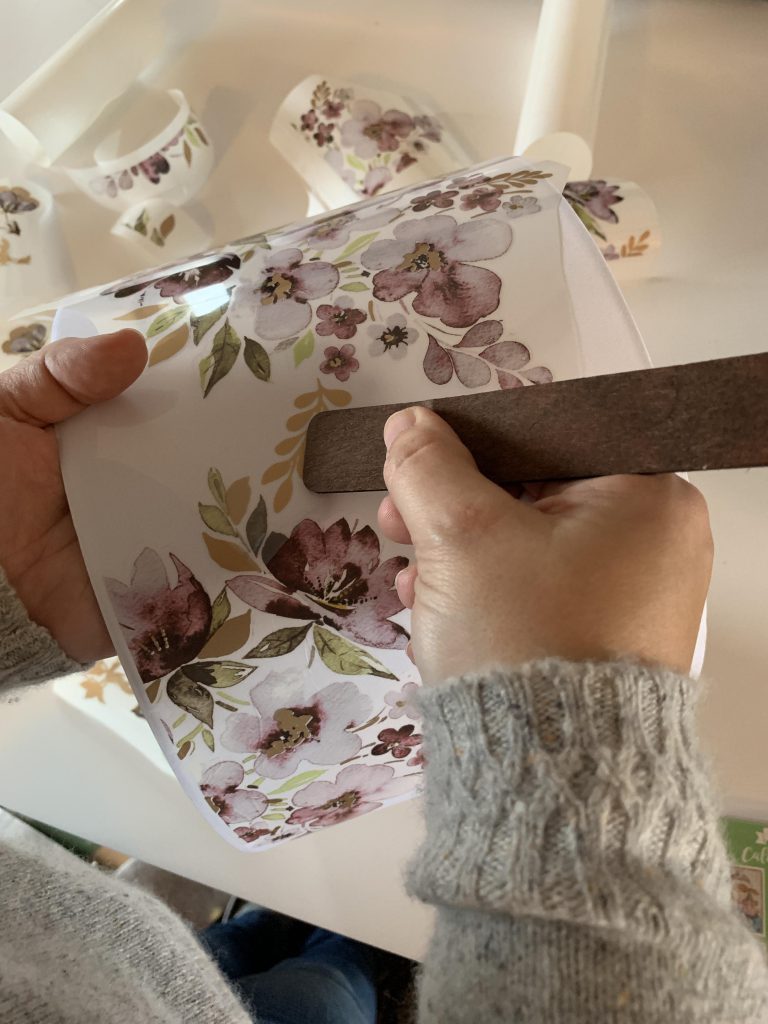 Carefully peel the film away once you've rubbed over the image. Pull it away slowly so that you can go back and rub the transfer more if you need to.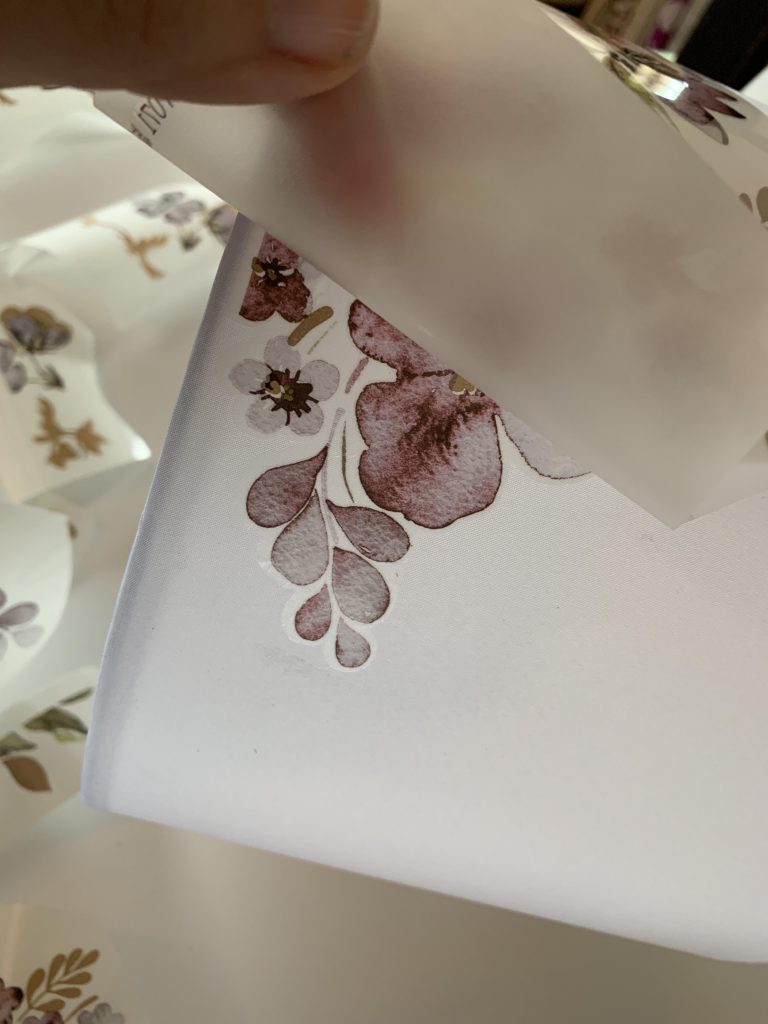 I painted the base of the lamp white and attached more of the rub on transfers. It's an easy way to decorate a lamp base.
This DIY lampshade makeover is so easy and is such a pretty updated look. When the lamp is turned on it's easy to think that it's a floral fabric lamp.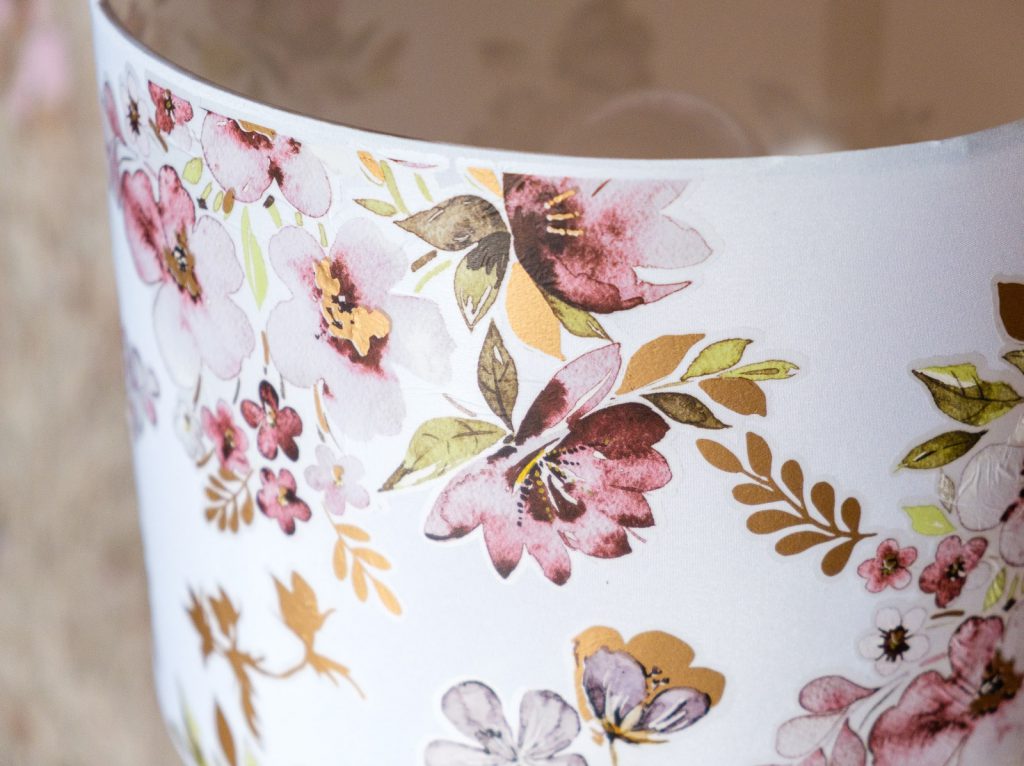 Now that I know just how easy it is to update a lampshade using rub on transfers, I'm tempted to buy all the shades and all the transfers. My new lamp is so pretty sitting on my desk. It's the little touches like this that go a long way to making us feel like this house is really our home.