I have really struggled with feeling like my decorating options are super limited here. I find prices to be insane for almost everything and often feel like very little is worth it. Finding basic (and cheap!) options to fix up myself has been the best way to go for what I'm after. I actually made this fabric and yarn wrapped lamp way back in 2020, but as we know life got super weird super fast and I didn't post it at the time. I'm sharing this easy DIY now because I'm still happy with it and it has held up perfectly.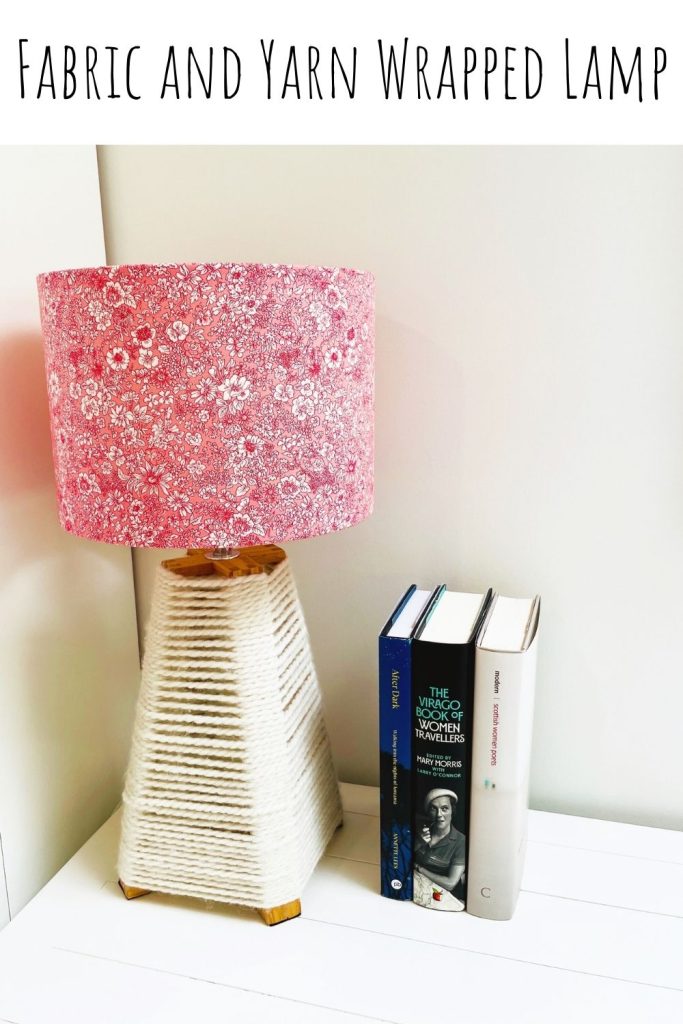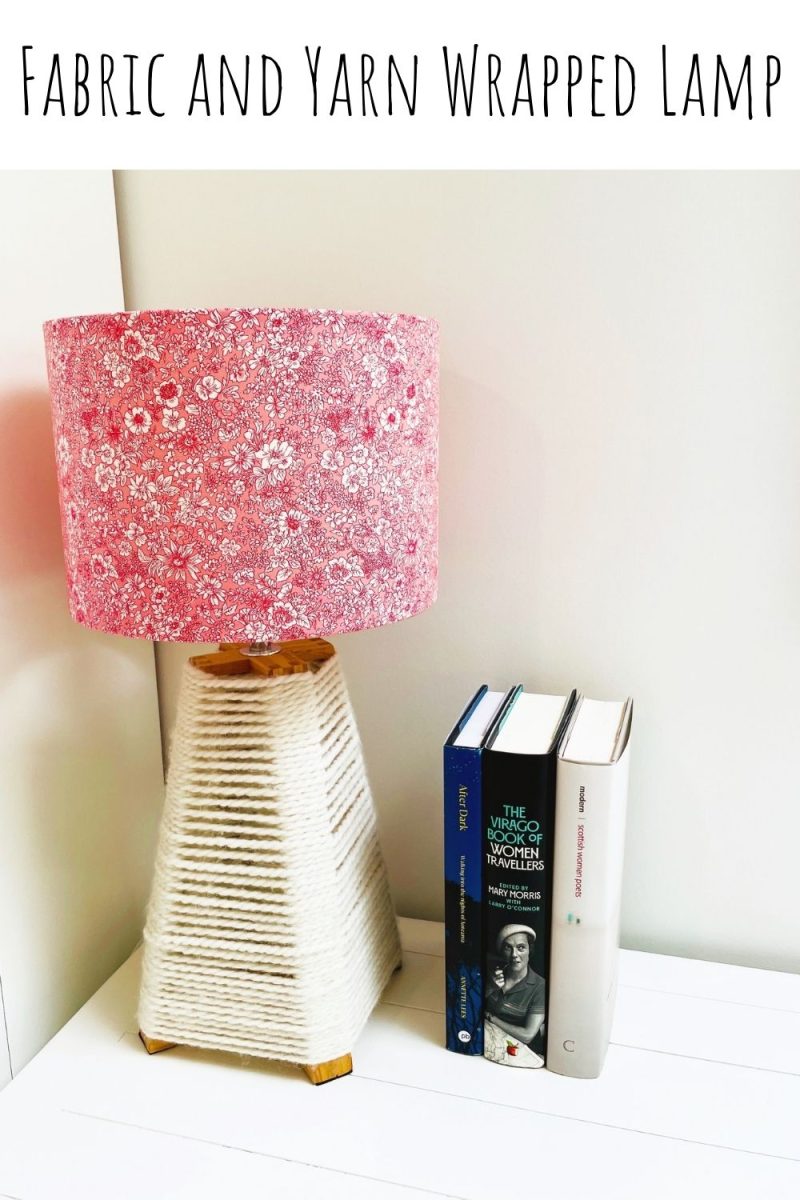 This post contains affiliate links.
Supplies: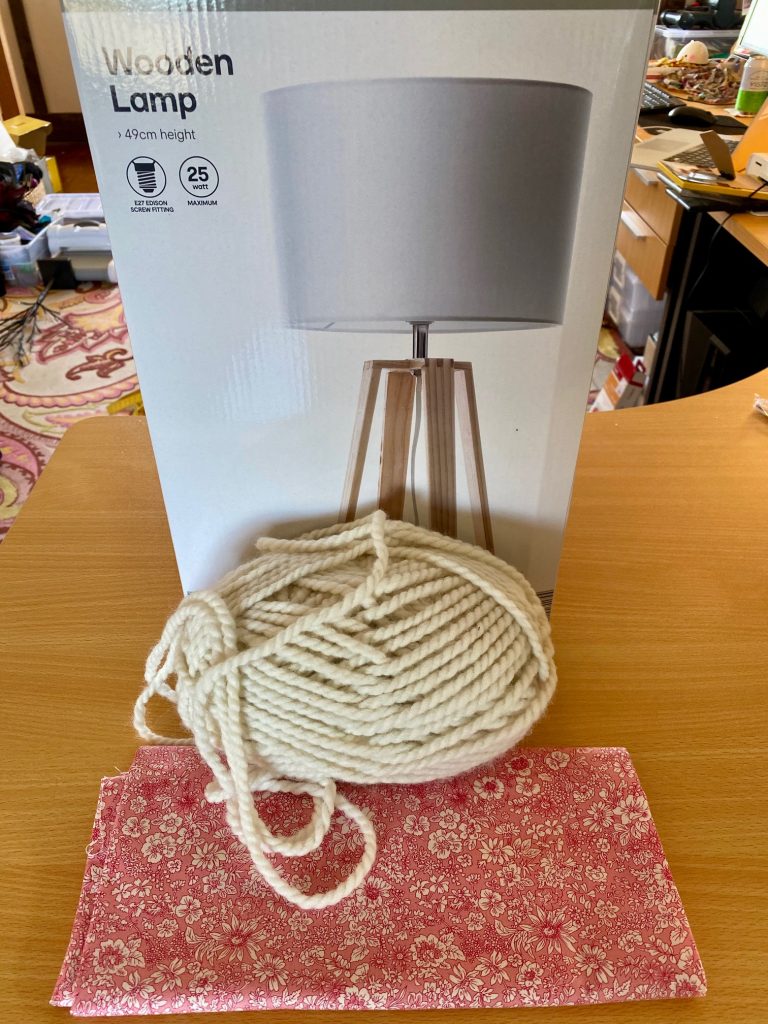 Directions:
Obviously this entire tutorial works for this kind of lamp, but it's common enough to be able to find one similar to mine, or to pick and choose which elements you want to use. If you want to do the yarn wrapping, you're looking for a lamp base with multiple legs to wrap the yarn around. I started by choosing my fabric–I've loved this Liberty of London fabric that was sitting in my stash and then picked some chunky yarn from my bin to coordinate with it.  To wrap the base, I made a smaller ball out of my yarn so that I could pass it through the lamp base more easily. I tied a knot around one of the base legs.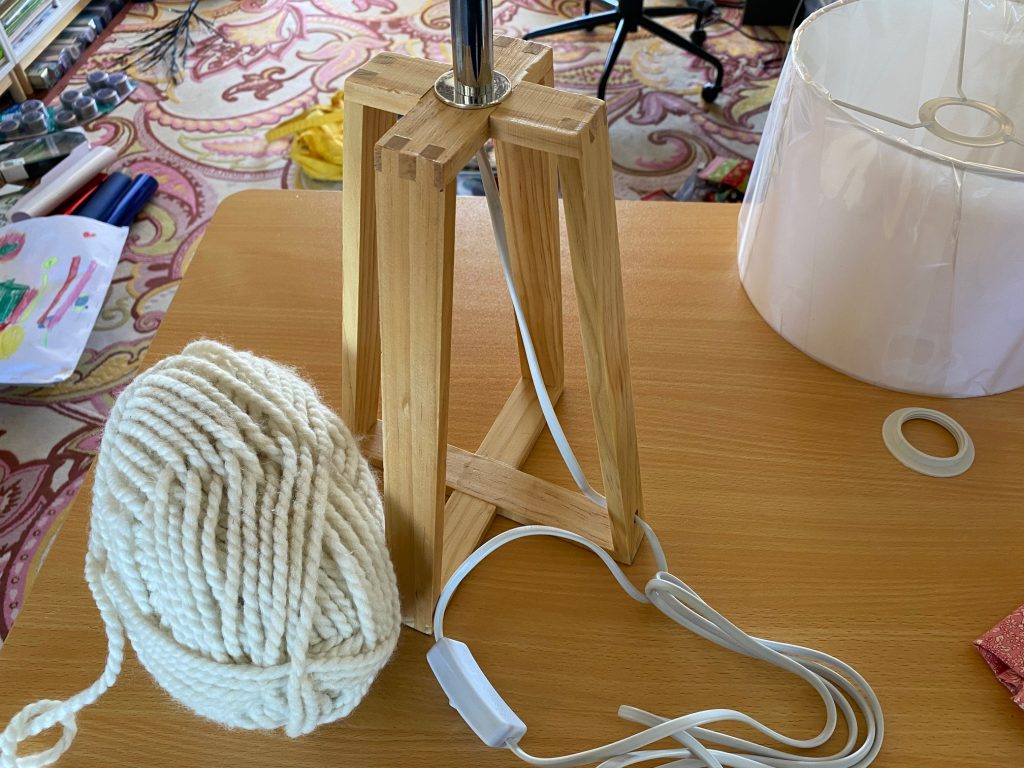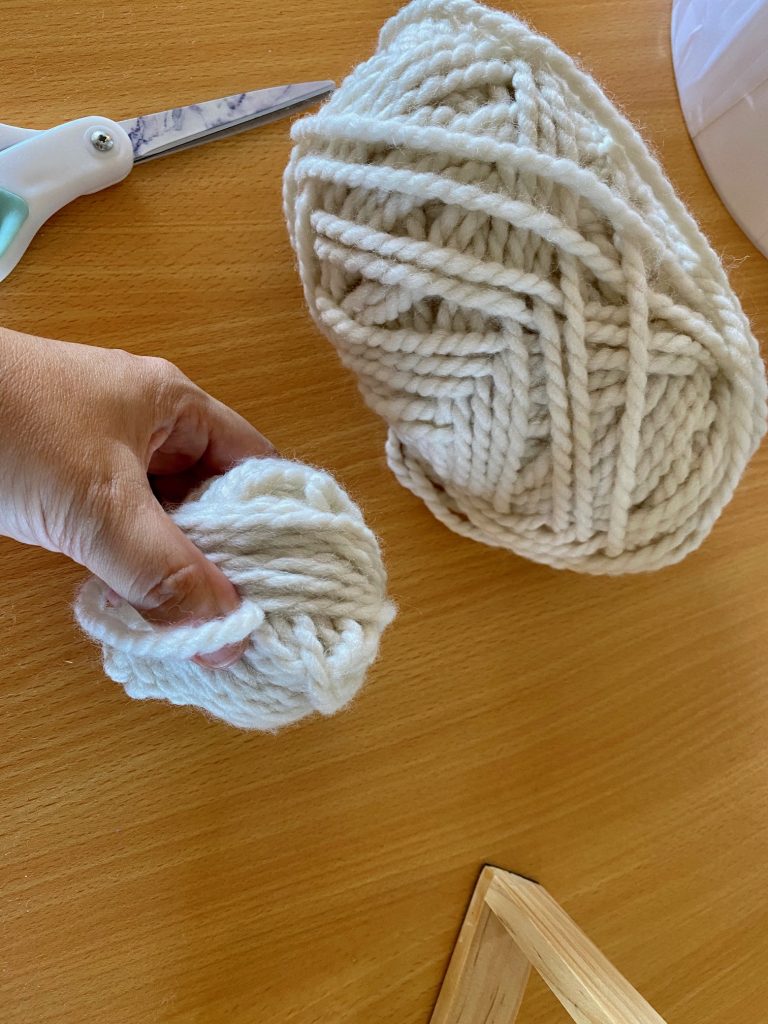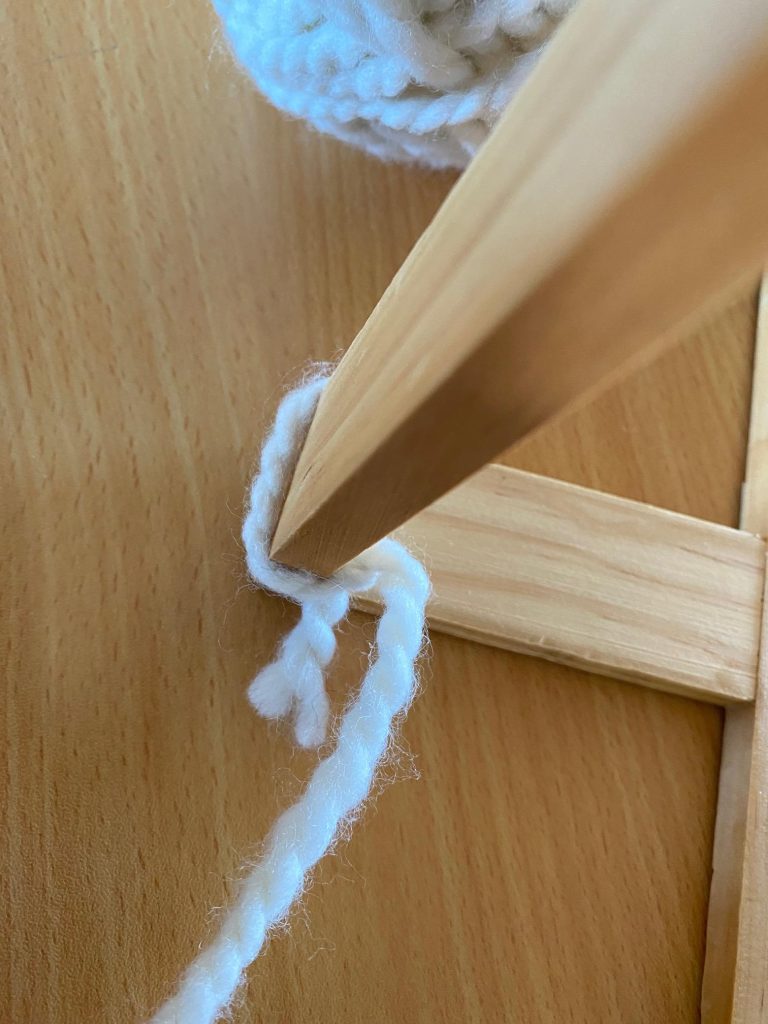 Starting from the top, I looped the yarn the entire way around each leg before moving on to the next one. I kept wrapping until I had the entire lamp base covered.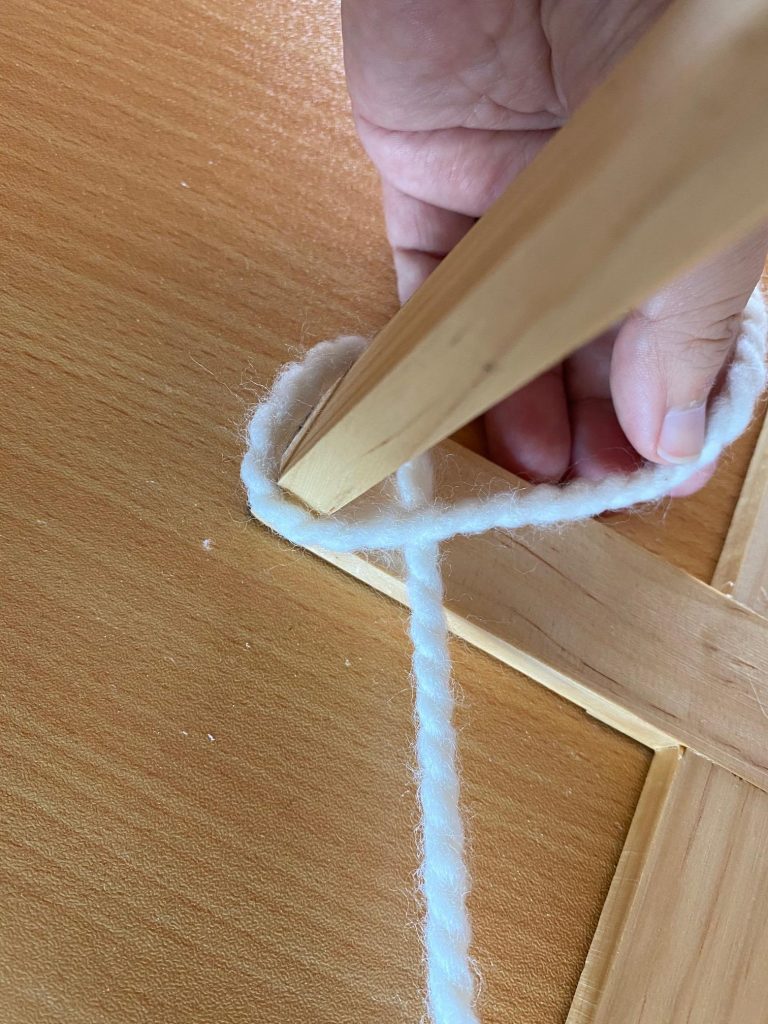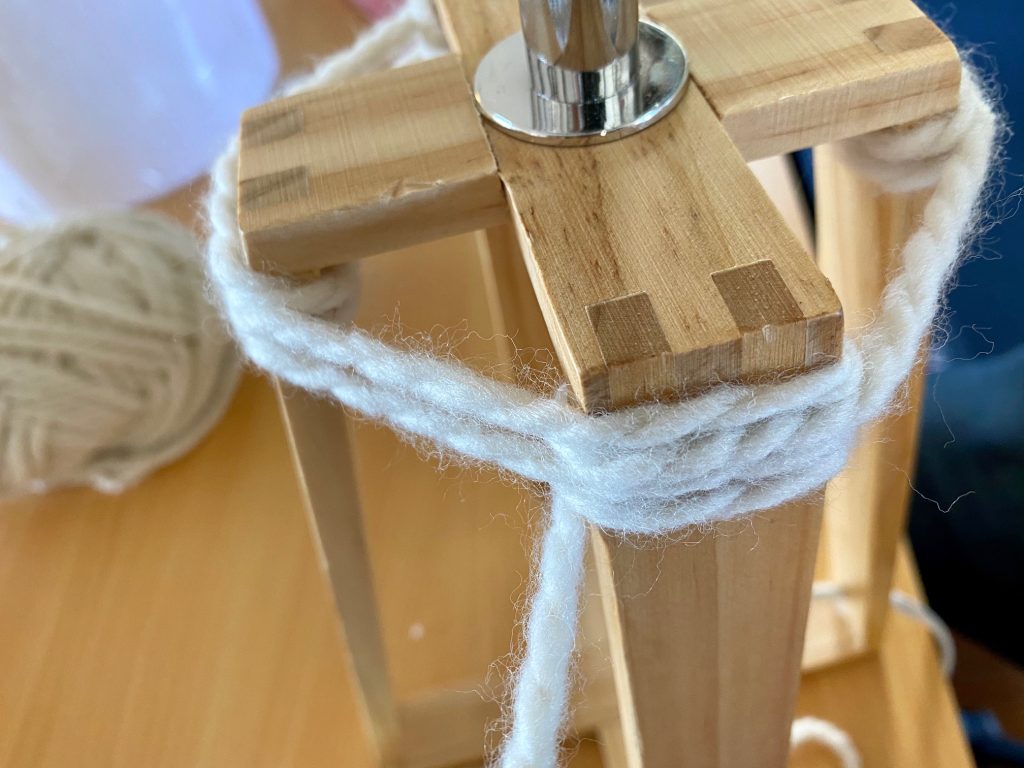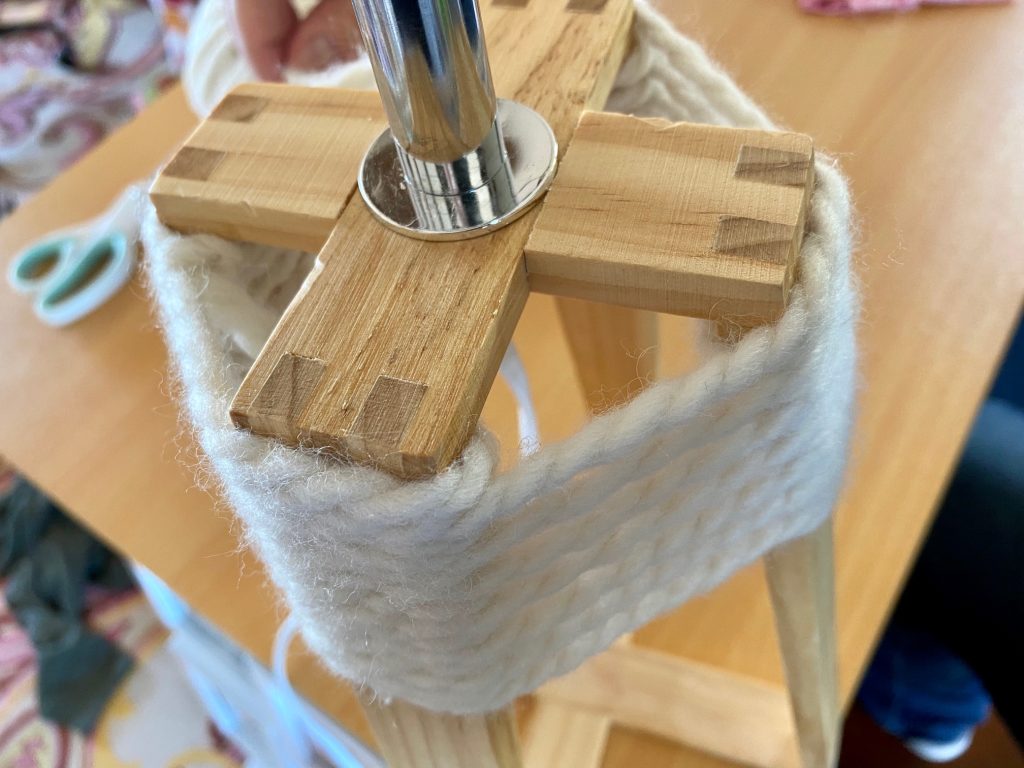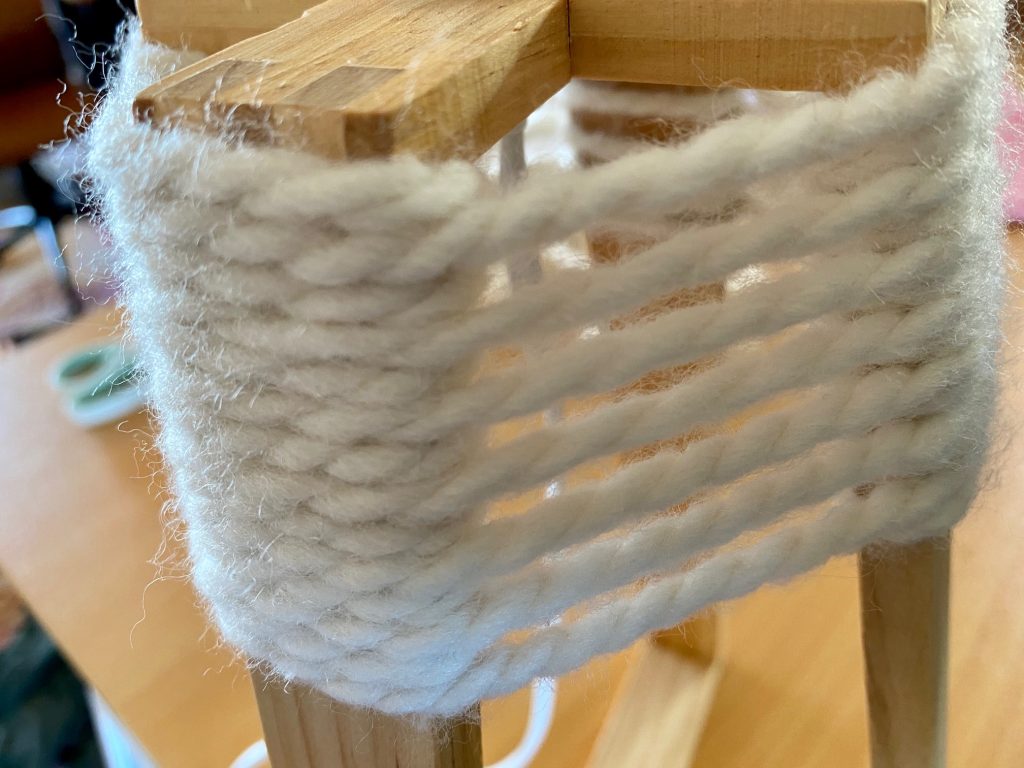 The lampshade is super easy to make. Make sure your chosen piece of fabric will fit around the shade. Spray the Mod Podge directly onto the shade one section at a time (I started with the join), placing the fabric on and smoothing it out as you go. Continue this until you've gone the entire way around.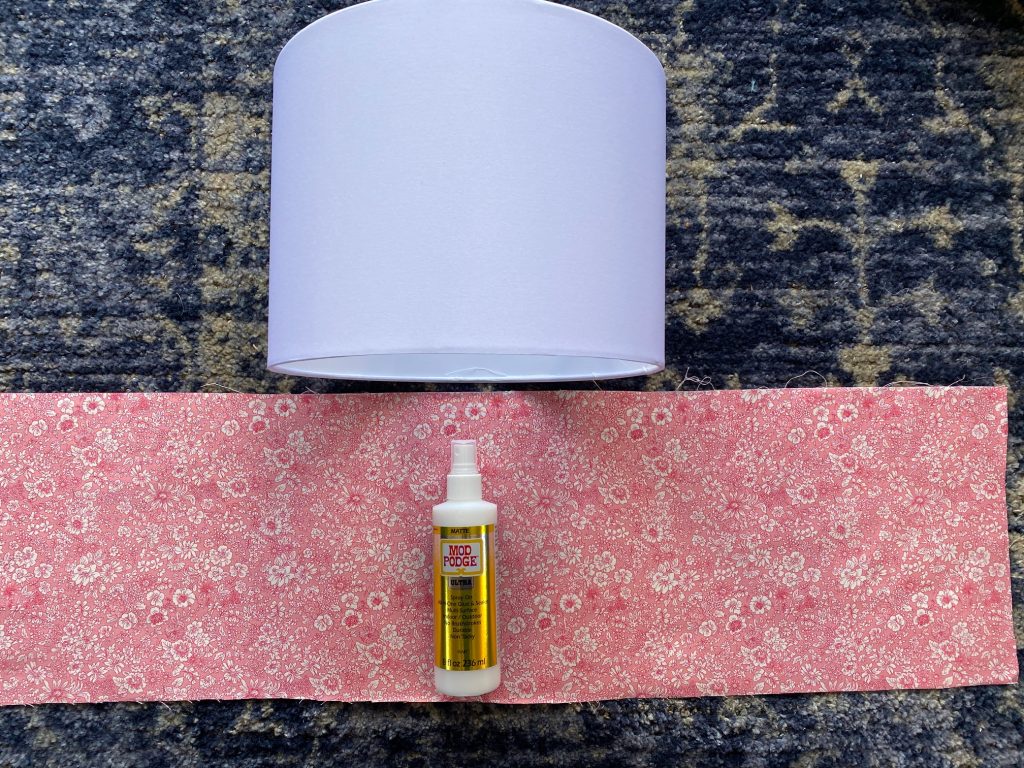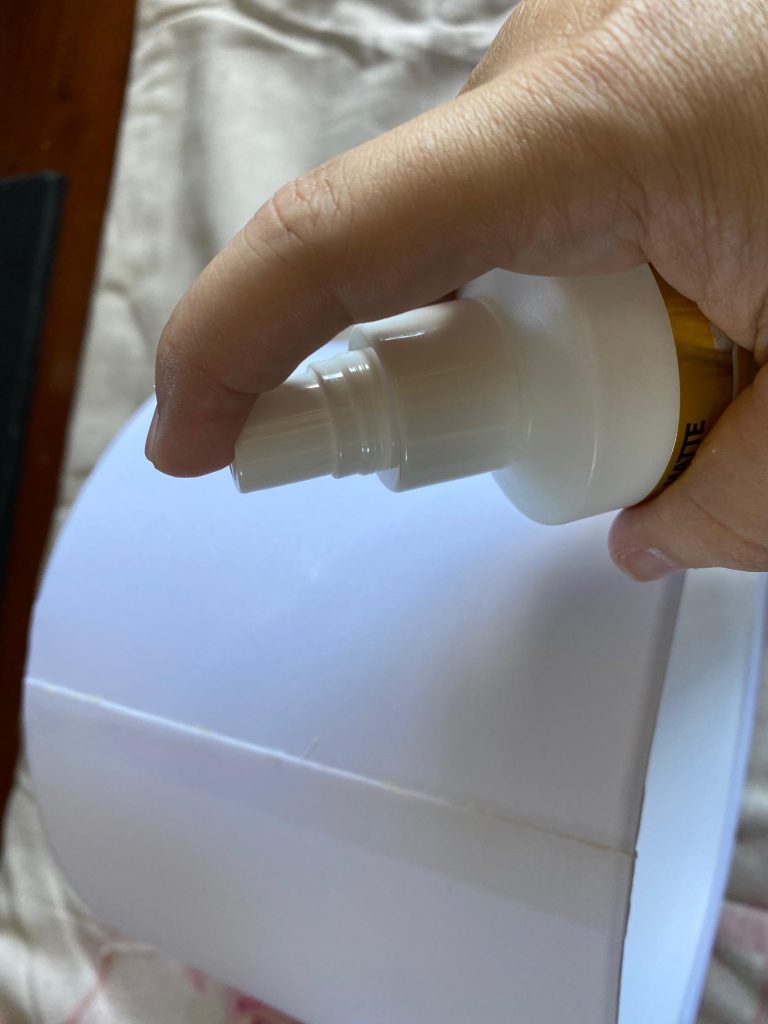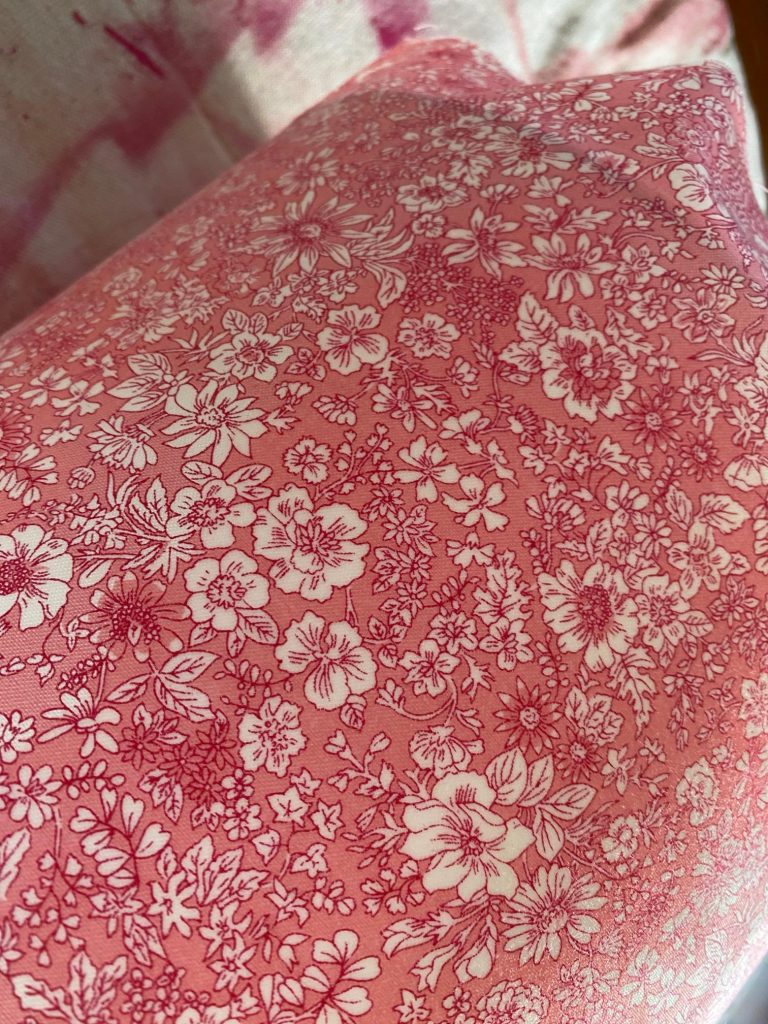 When you've reached the end of the fabric, spray a little Mod Podge around the inside edges of the shade and tuck up the ends of the fabric. Try to keep this as even and short as possible because if there's too much fabric on the inside and it's uneven, it will show through when you turn on your lamp.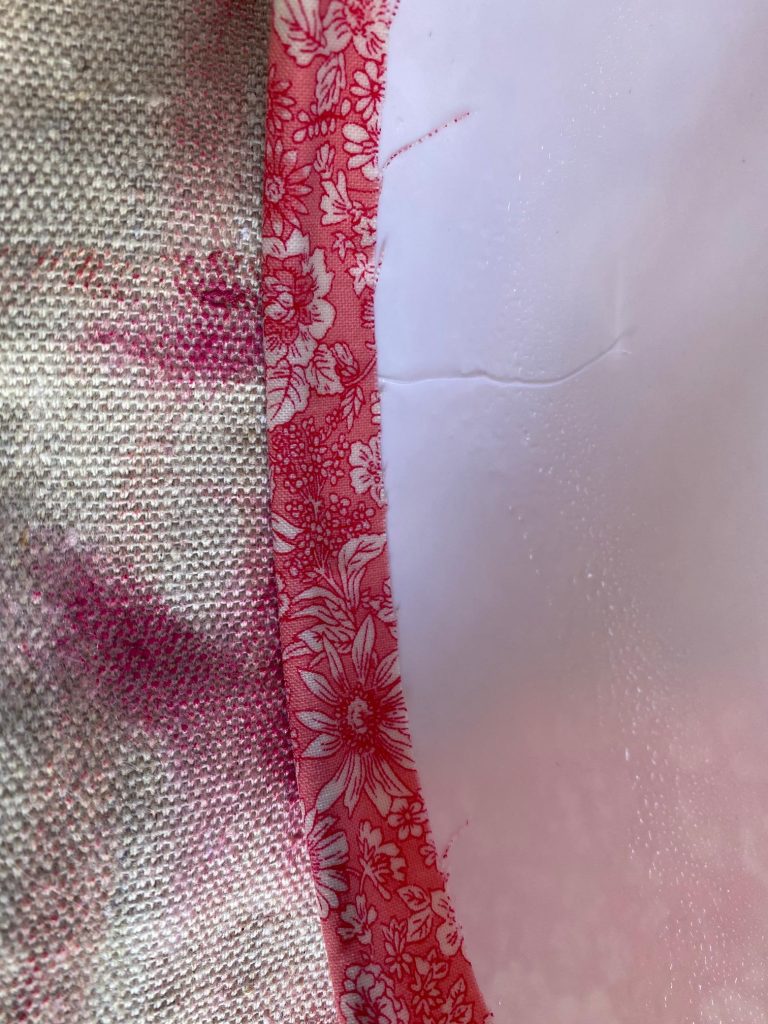 The Mod Podge doesn't take long to dry and I didn't need to put any on top of the fabric. As I said earlier, this lamp has held up for two years so far without any touchups needed at all. It's super easy and you can create whatever kind of look you're after with this fabric and yarn wrapped lamp!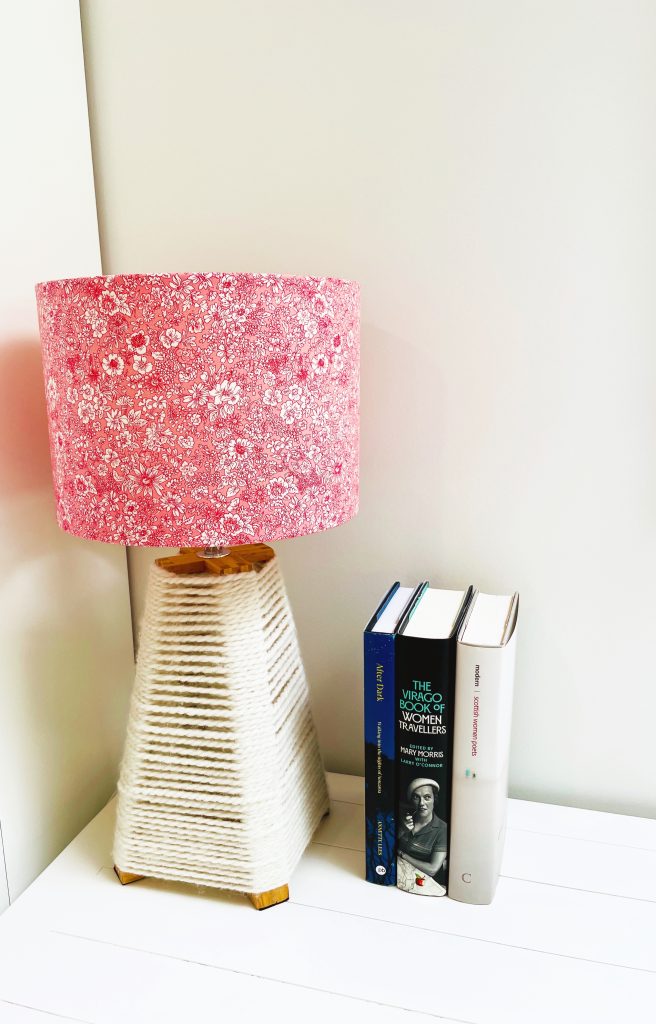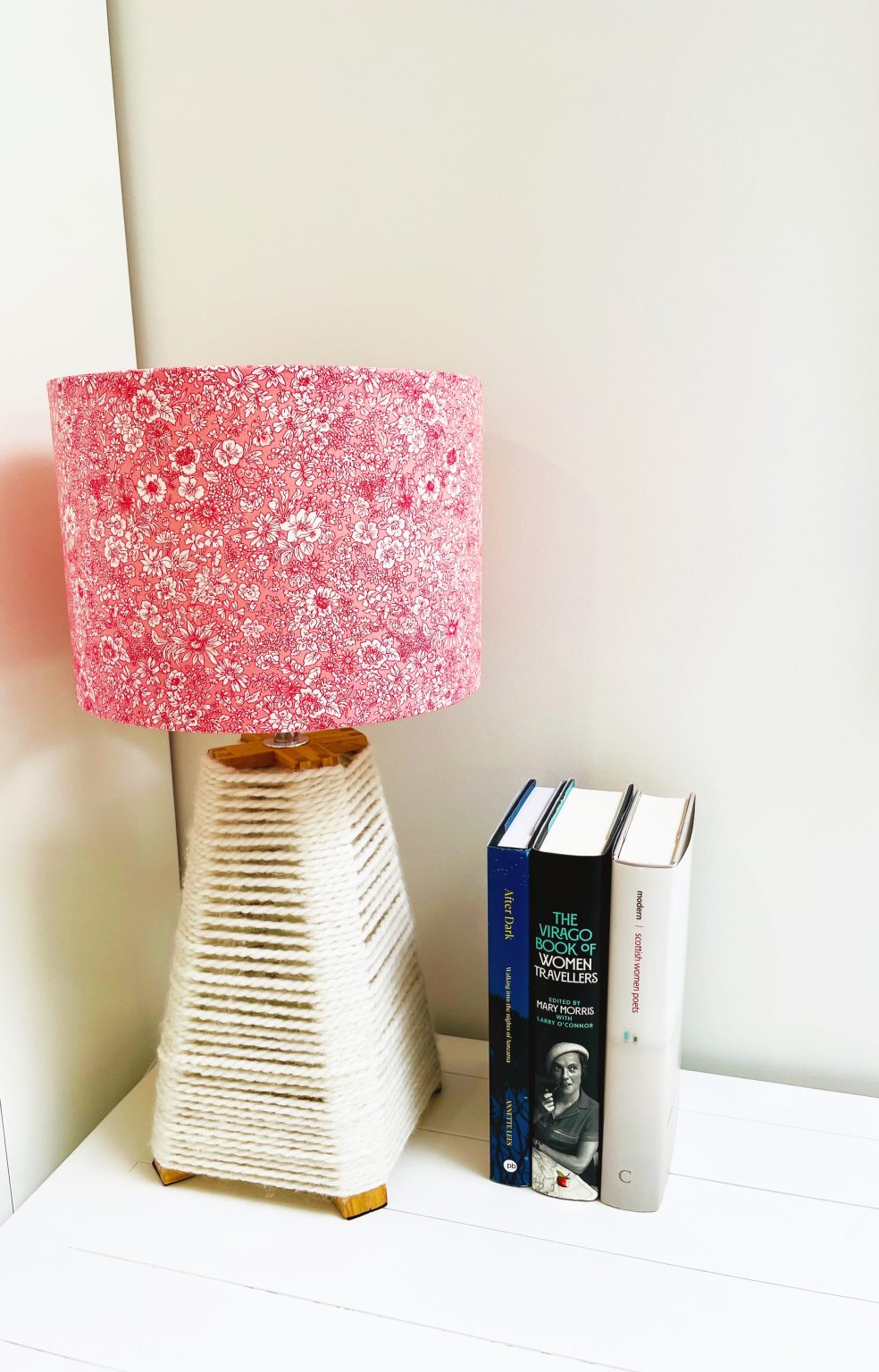 Want to see another DIY using the same lamp? This version uses rub on transfers for a completely different look!