Self care has been on my mind a lot lately. If you follow me anywhere on social media or have read recent blog posts, you can probably tell that I've been struggling with our move in recent months. The initial excitement of being here is long gone. The full realization that we left a ginormous house with plenty of space (and a yard full of fruit trees!) to live in a poorly furnished super quirky and small rental flat faces me every day. I've had to basically start over with my blog, which is both good and bad, but what stands out right now is that I no longer have contacts or easy access to supplies I use regularly or would love to try. I don't have a tight group of friends. It's become incredibly easy to just trudge through the day with my head down with very little actual interaction with people. To keep from completely going over the edge, I've implemented some daily self care ideas into my day and created this Firefly River Tam Quote Banner and SVG to hang over my desk to remind me that when I take care of myself, no power in the 'verse can stop me.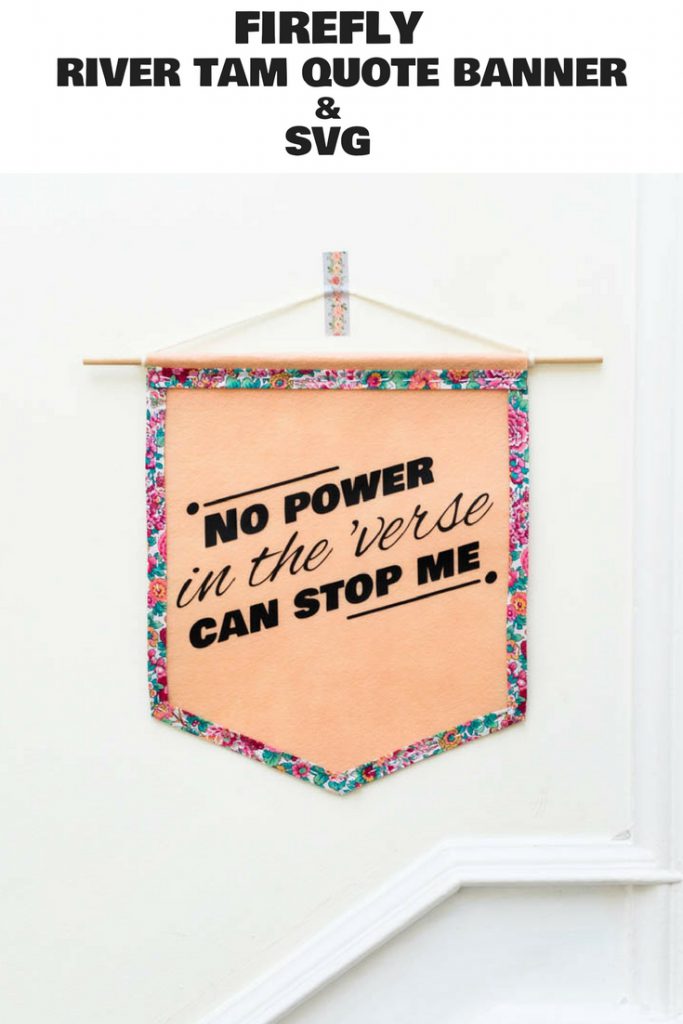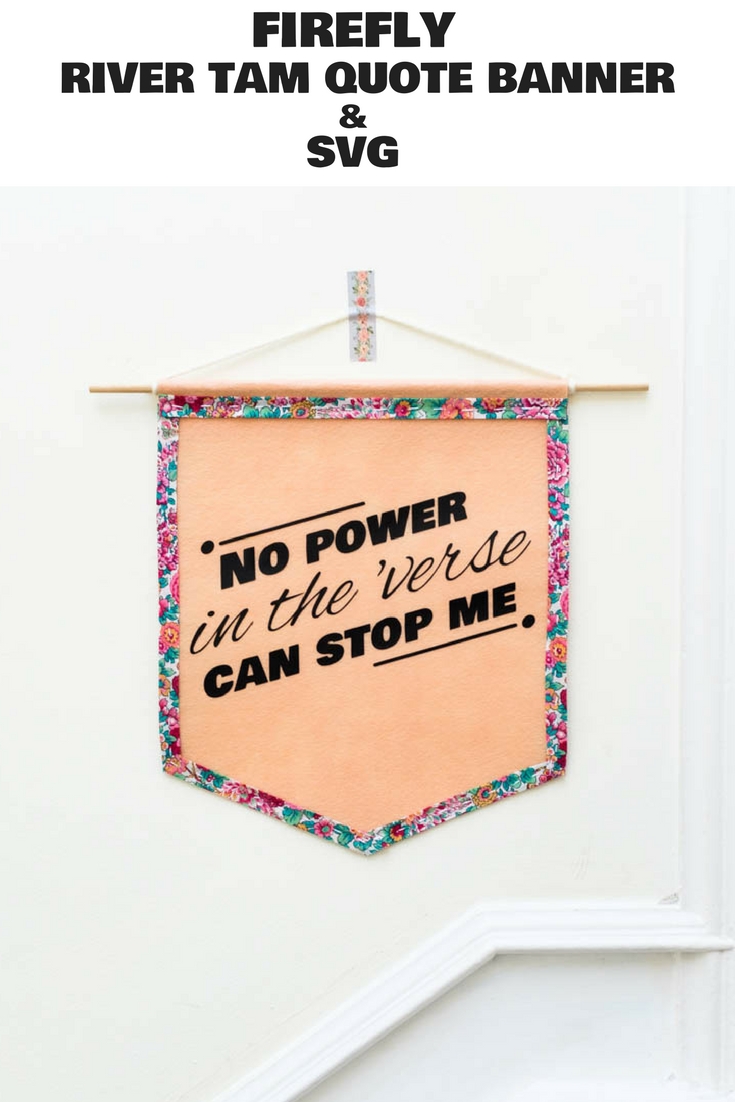 This post contains affiliate links.
Supplies:
felt
bias tape or trim
Banner #M45C8B in Design Space
EasyPress or iron
sewing machine or needle and thread
glue
dowel rod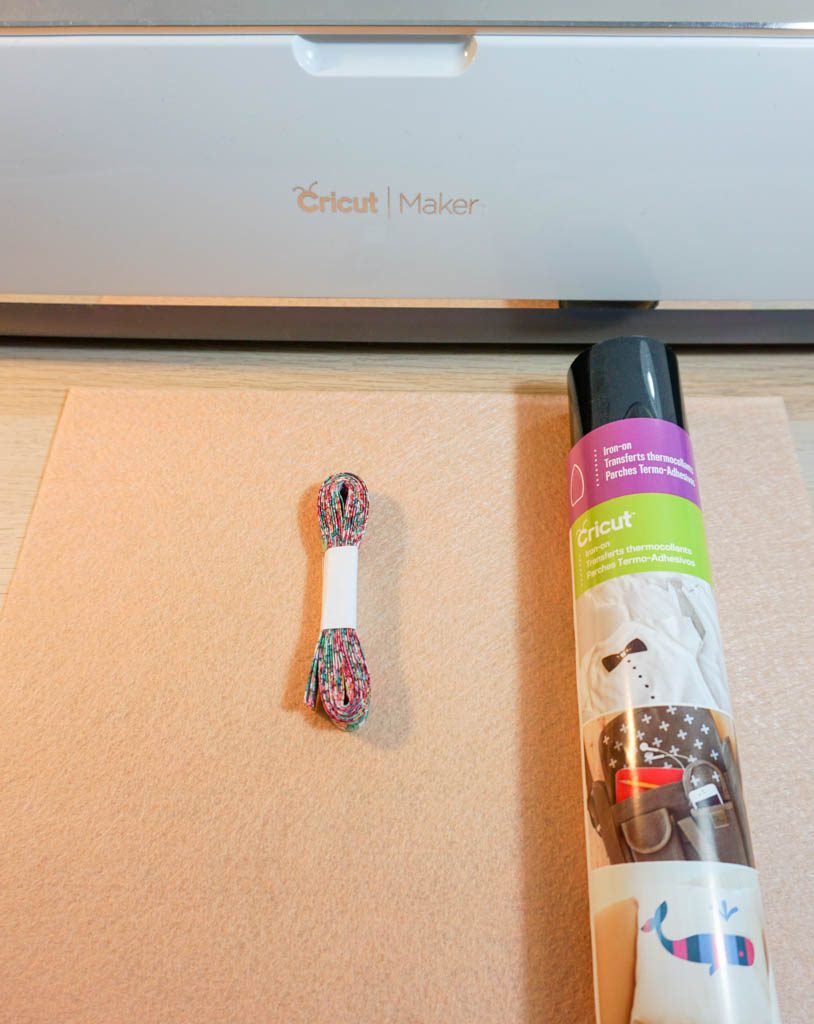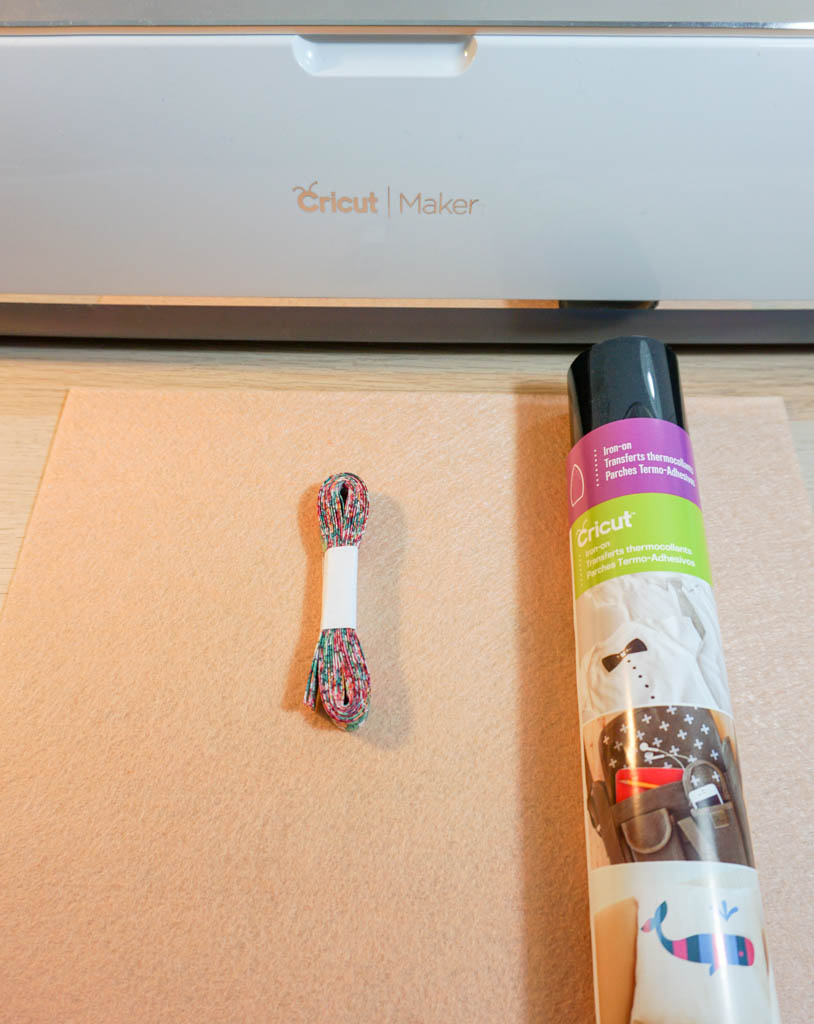 Upload the SVG to Design Space. You will need to click on the design once it's there and attach it. Hide one of the banner layers and size the remaining banner to 11.5 high and 8.743 wide. You're ready to cut!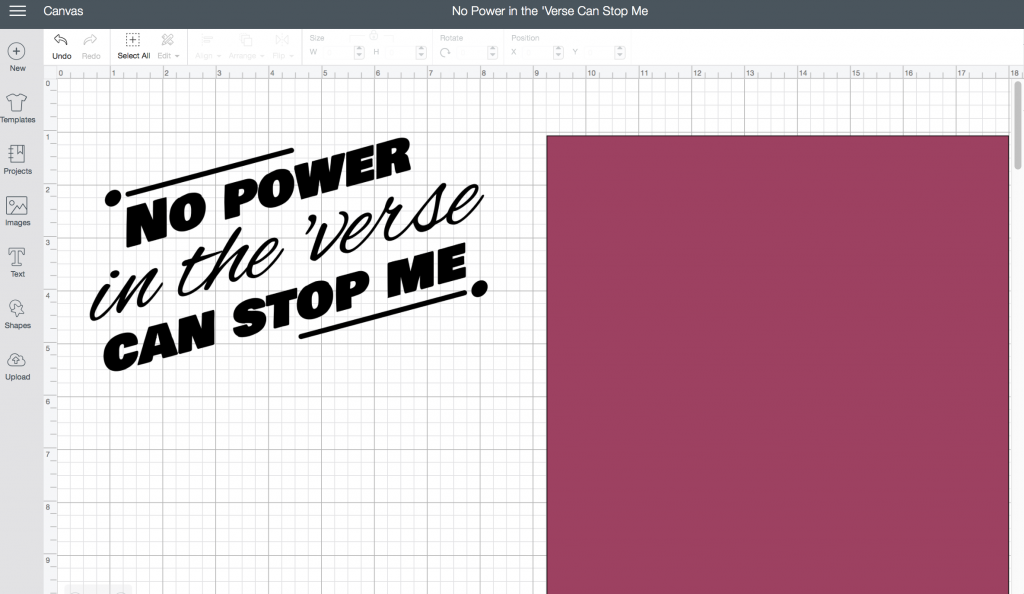 Remember to mirror the iron on before you cut. I absolutely adore my BrightPad for weeding. It has been life-changing and I never miss a piece. It really has become a go-to tool for me.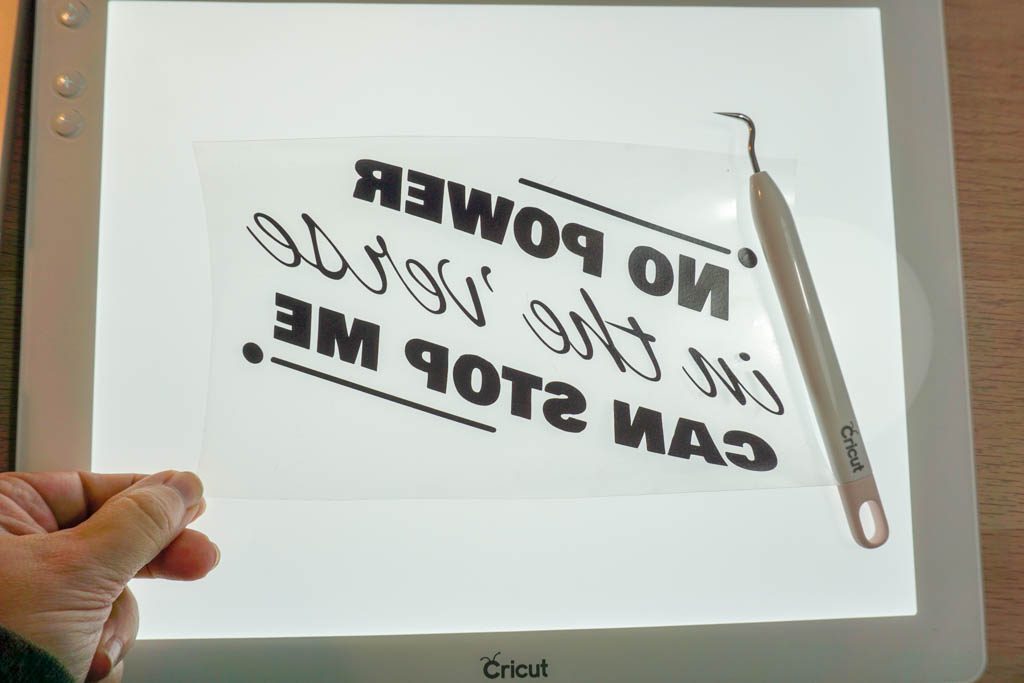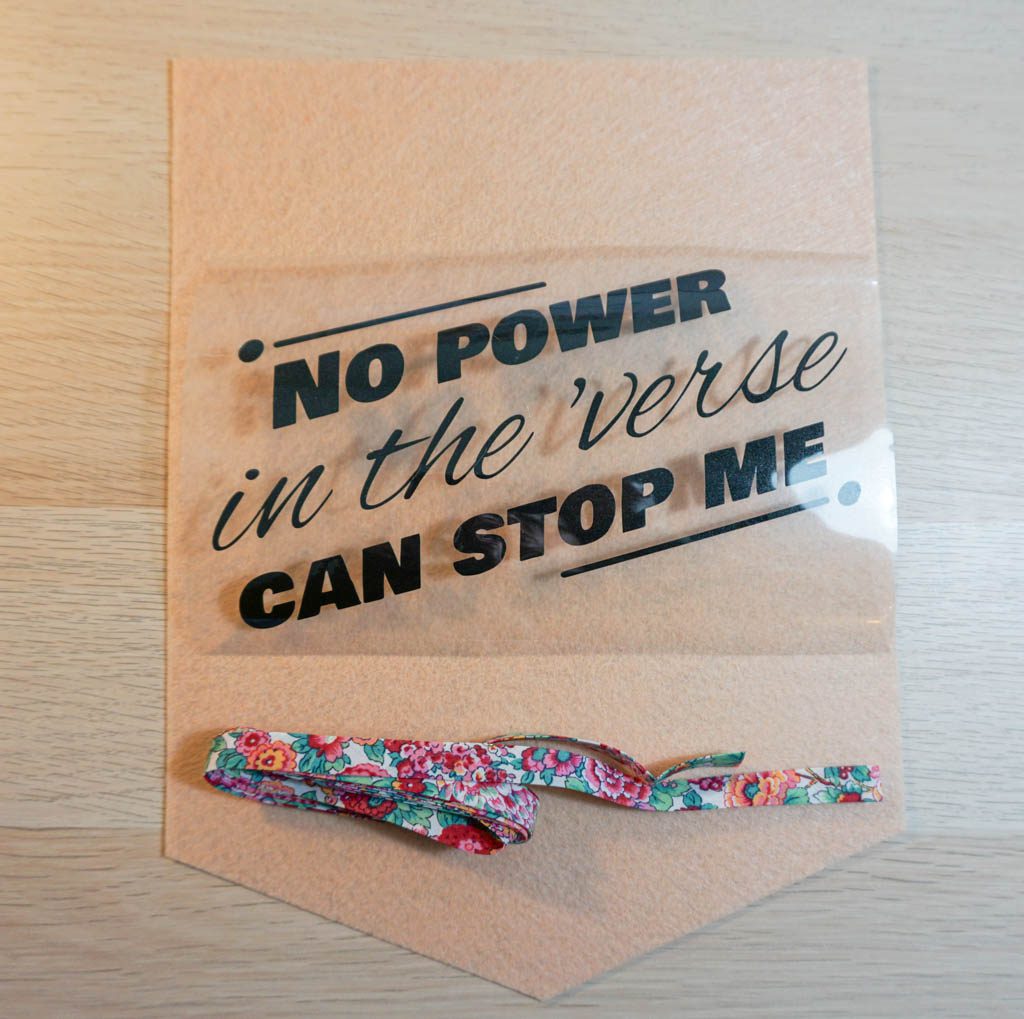 Now, I had intended to use my sewing machine to assemble my banner, but it broke and I can't for the life of me figure out how to fix it. Felt glue has rescued me more than once and it didn't let me down this time, either. If you have a sewing machine, assembling the banner is a quick sew, but if you don't, using glue isn't bad at all. I started by making my pocket on top with just a line of glue and folding it over the dowel rod.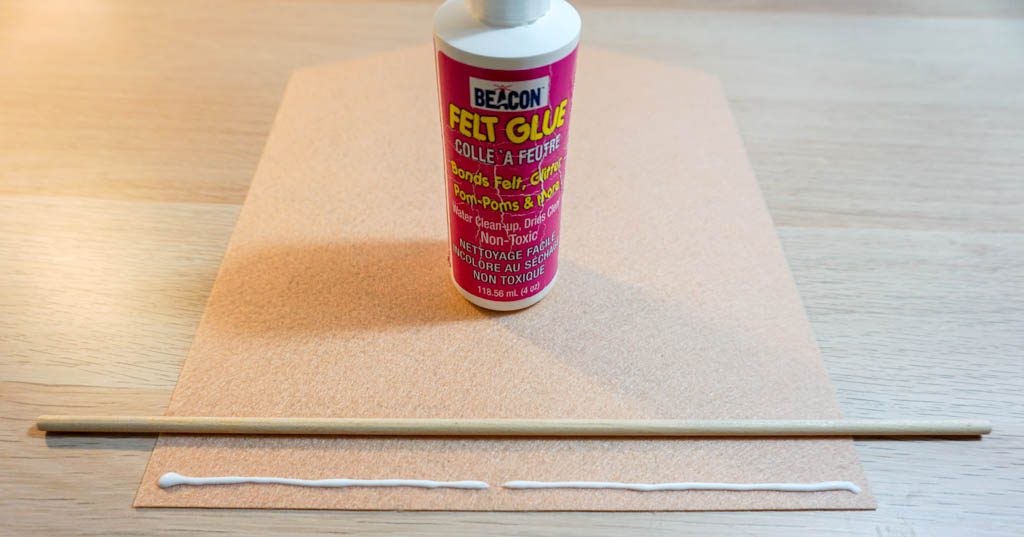 I glued the bias tape around the edges. I really wanted a bit of a stitched look, so I hand stitched my way around as well. The glue held the bias tape in place while I stitched.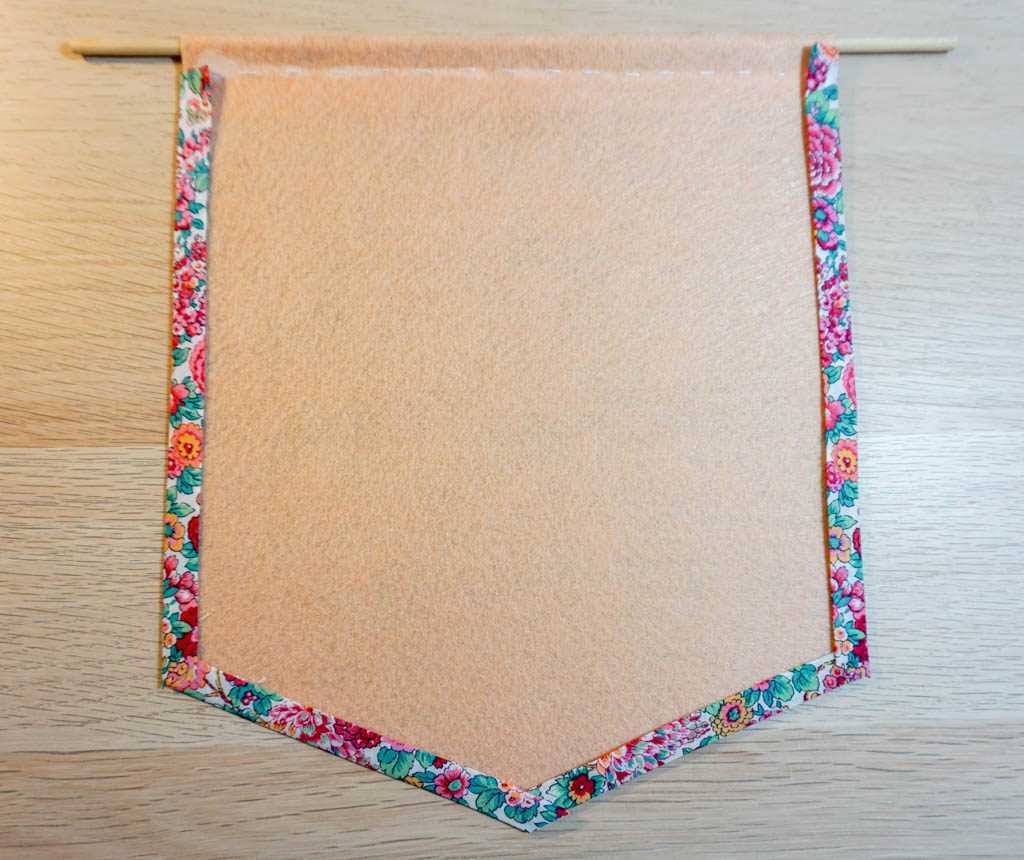 Use your EasyPress or iron to put the quote on.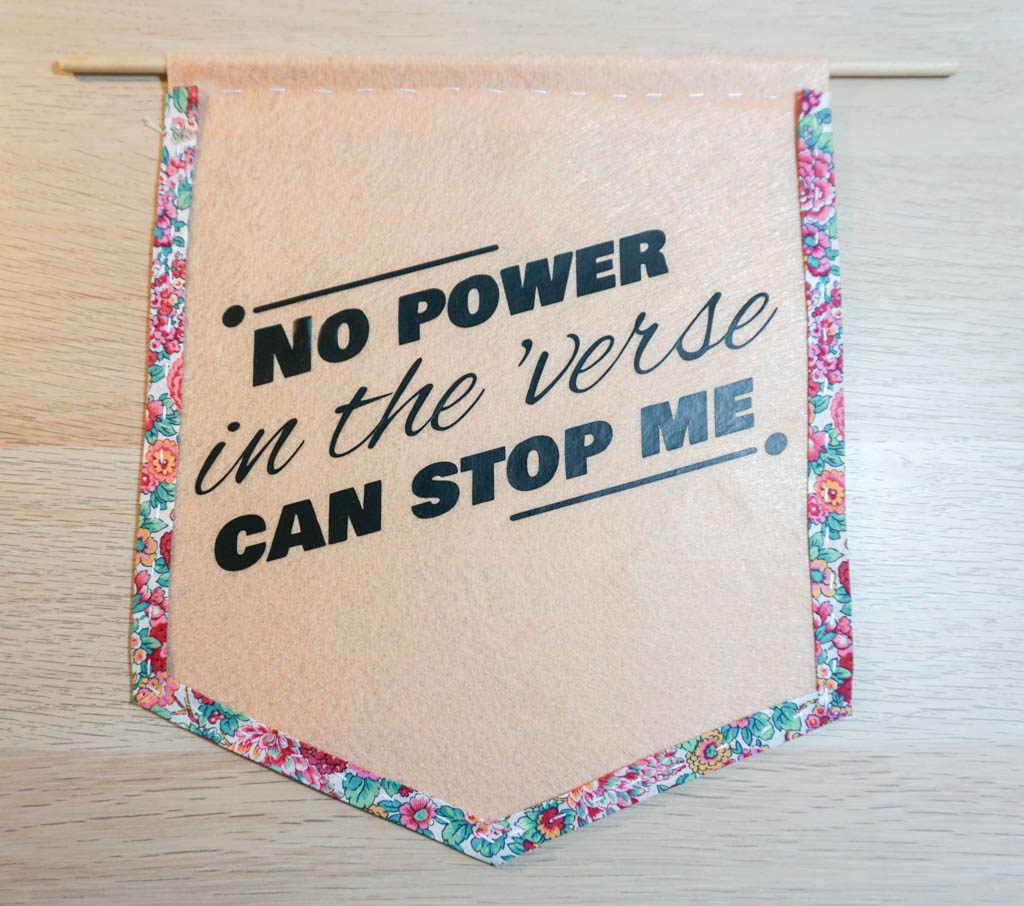 To finish off the banner, I added one last strip of bias tape across the top.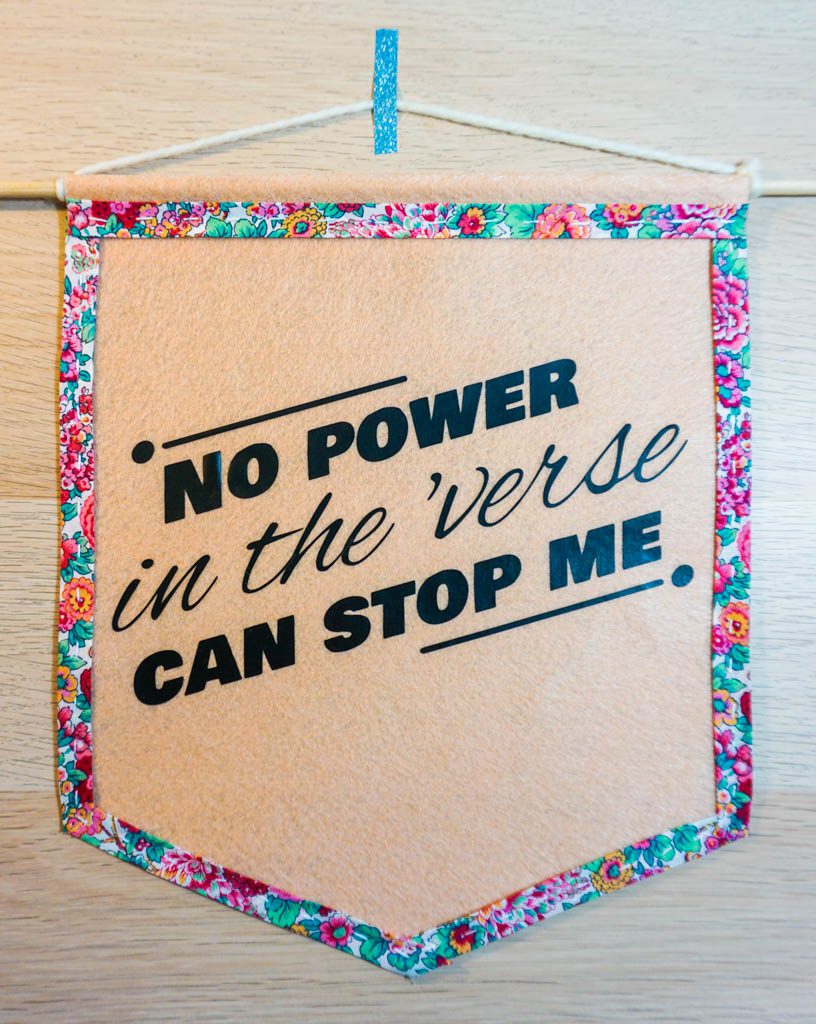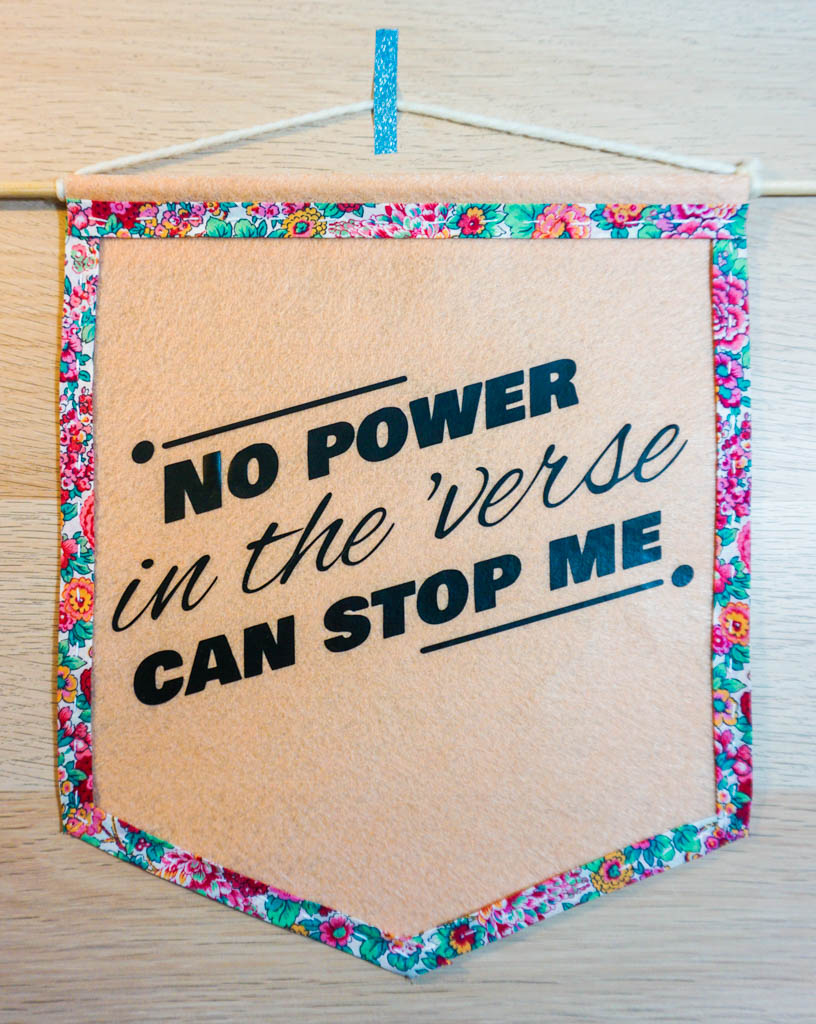 Even if you're not a Firefly fan (although how can you not be??), this quote is something you need hanging over your desk.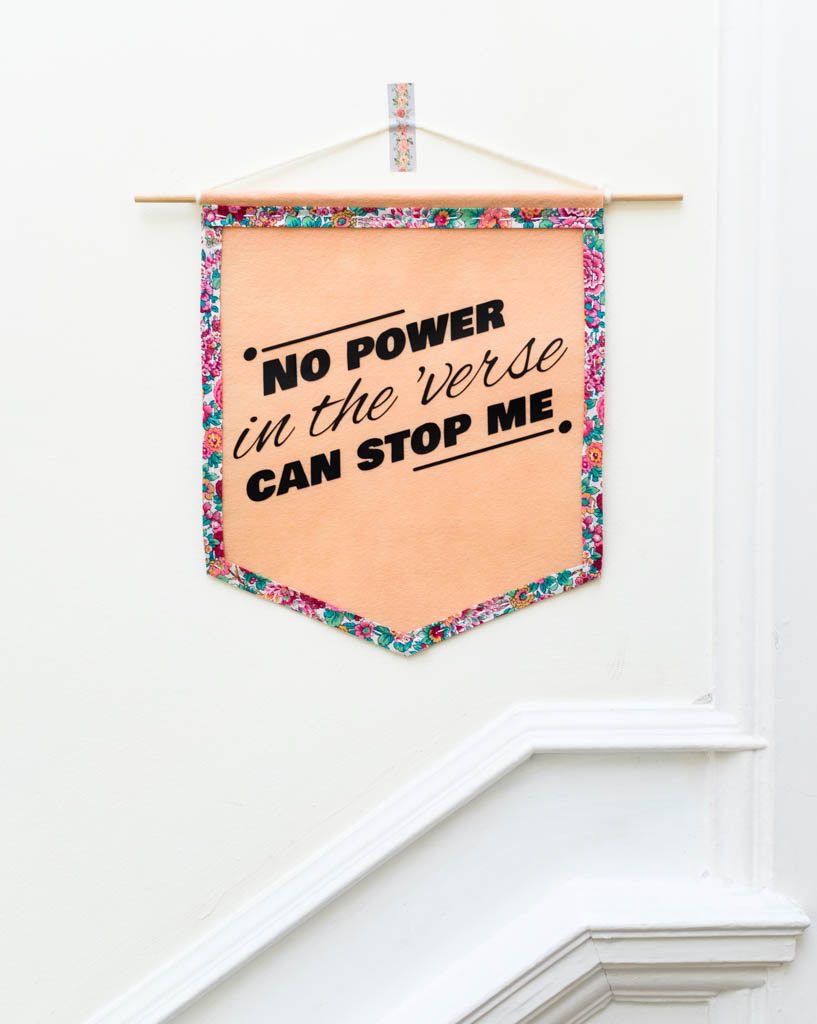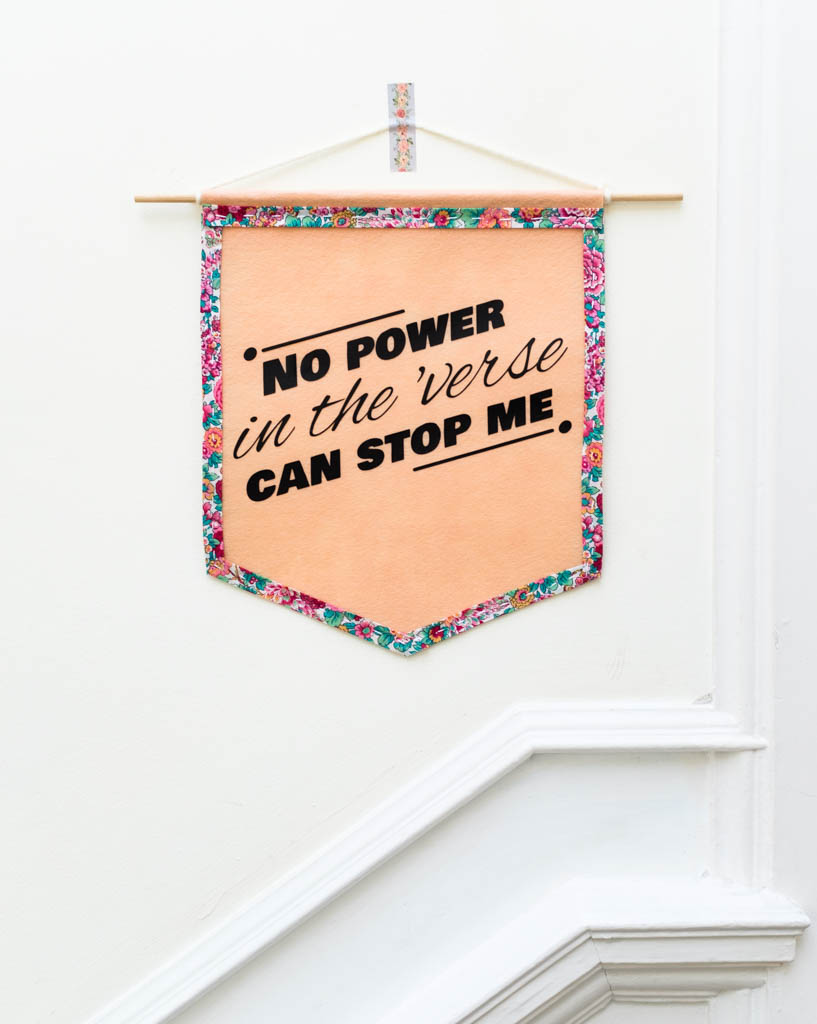 I haven't always been great at self care and I'm not claiming to be perfect now. To keep me going, I put on my make up every day. It sounds simple, but it makes me feel put together and more confident. I put the laundry away when I pull it out of the dryer. Again, it's a bit of a duh moment for a lot of people, but it's something I'm not historically great at and it really helps keep the apartment tidy, which makes me feel better. When I go to bed each night, the kitchen is clean, including our coffee cups placed next to the kettle in anticipation of that first cup of coffee. Waking up to a clean kitchen is the best feeling and starts the day off on a positive note. Cleaning isn't the first thing that usually pops into one's head when you say self care, but it's part of mine. I paint my nails. Most of all, though, I make something every day. Crafting is what saves me and always has been. My cross stitching time is very precious to me. Crafting keeps me busy, has a tangible result, and is the one thing that is guaranteed to make me happy. And making something like my Firefly River Tam Quote Banner and SVG to hang right where I always see it triples the effect because it's a favourite show, a powerful quote, and I enjoyed every moment working on it.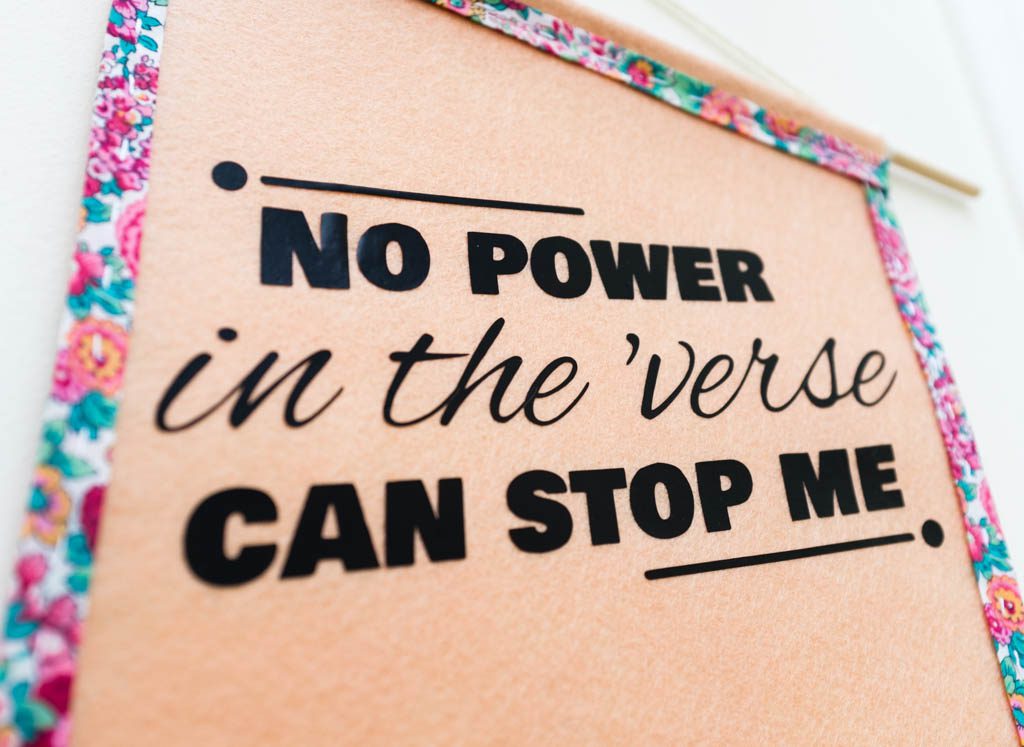 Please check out all these amazing posts with self care crafts and tips. A huge thanks to Jessica of DIBY Club for bringing us all together to celebrate the launch of her Gabriela pattern with self care tips with Cricut. You can download her e-book with tips and crafts here.
SaveSave
SaveSave
SaveSave
SaveSave
SaveSave
SaveSave
Self Care with Cricut Blog Tour
3/19: DIY Adult Onesie with Sassy Drop Seat // DIBY Club
3/19: Matching Robe and Slipper Set // Not So Cli-Shéa
3/20: Custom Sleep Masks // See Lindsay
3/20: Mother of the Bride HTV Tote // Dragon Fly and Lily Pads
3/21: Mug Rug and Custom Coffe Mug // Sally's Angelworks
3/22: Peppermint Scrub and Container // Practical and Pretty
3/22: Me-Time Custom Socks // Clarks Condensed
3/23: Personalized Throw Blanket // The Quiet Grove
3/24: Felt and Fabric Bookmark // Crafting in the Rain
3/24: Adult Coloring Book // Jordan's Easy Entertaining
3/25: Ice Cream Cozy // Pattern Revolution
3/25: Bow Pencil Case // Sook Ee Designs
3/26: Manicure Mitts // Intrepid Thread
3/26: Mantra Banner // Albion Gould
3/27: Knit Headbands // Lily Shine Creates
SaveSave
SaveSave
SaveSave
SaveSave
SaveSave
SaveSave