If I could only watch a certain number of movies for the rest of my life, Galaxy Quest would make the short list. It is a brilliant sci-fi comedy (you may disagree, but you would be wrong) that is both a parody and homage to sci-fi fandom. Scott and I quote lines at each other on a regular basis, so it was only a matter of time before I made something based on the film. This Never Give Up Never Surrender Galaxy Quest Banner is a must for fans and you'll find yourself rehashing the movie the entire time you're working on it (followed by a proper viewing, of course!).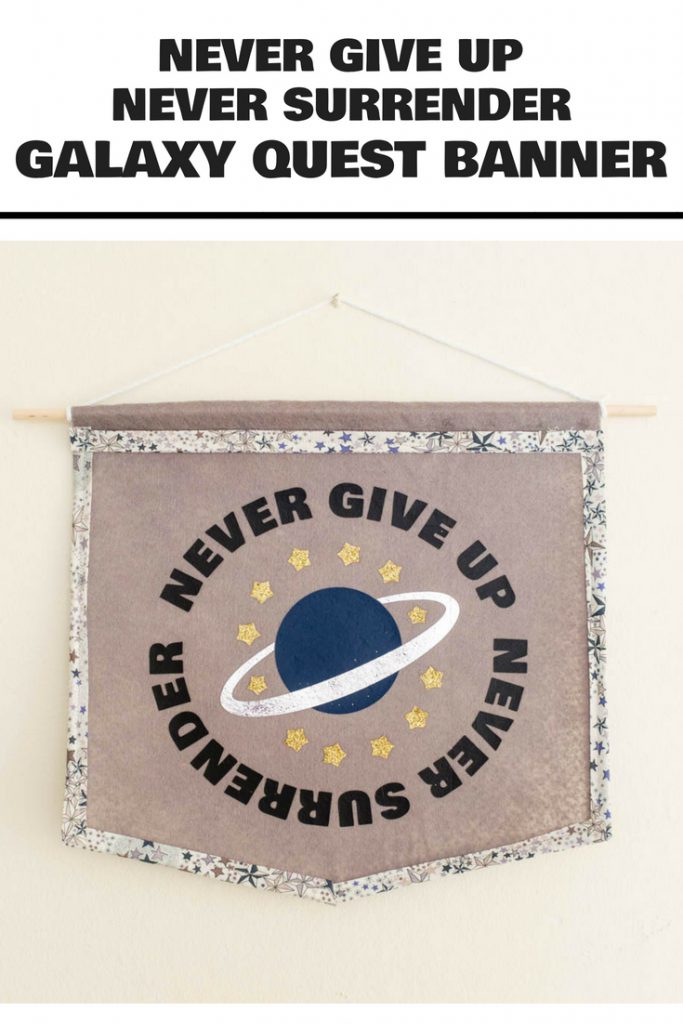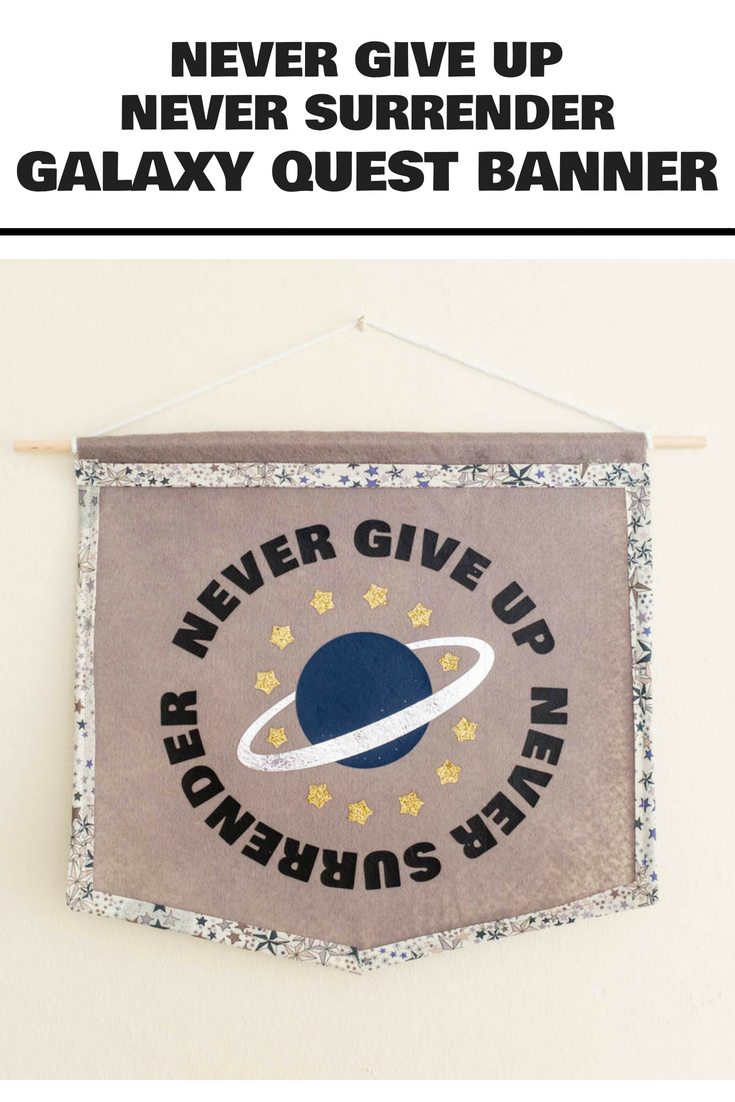 This post contains affiliate links.
Supplies:
iron/EasyPress
sewing machine/thread & needle/glue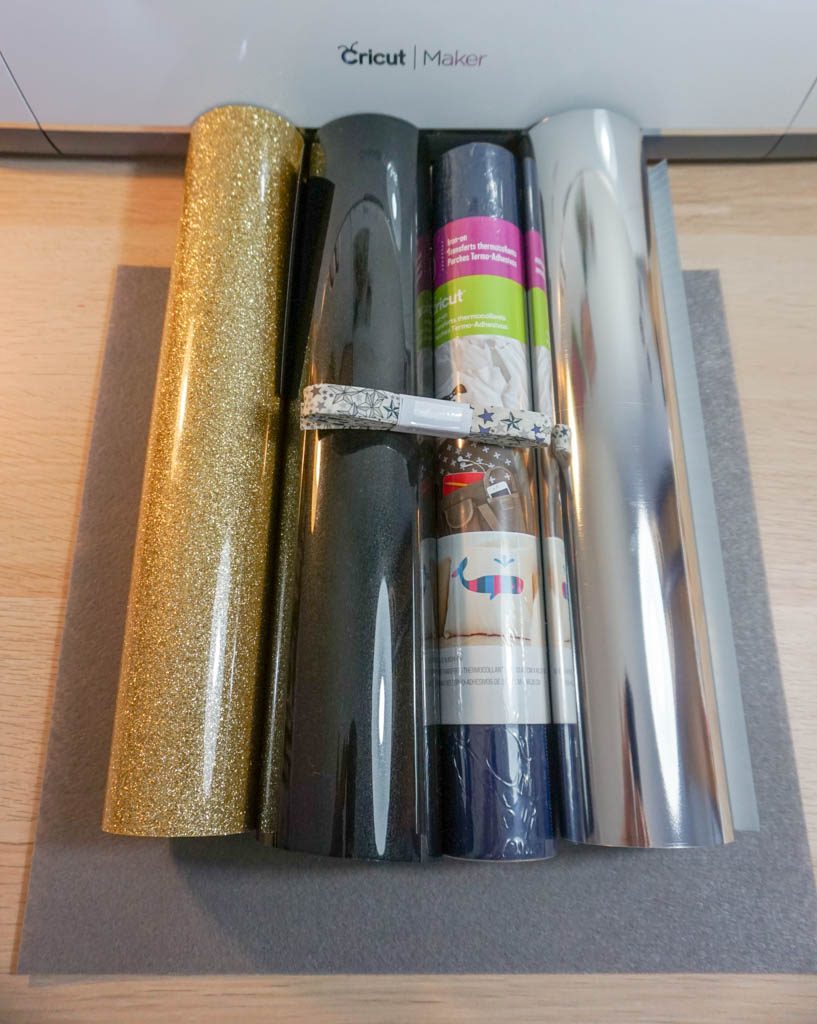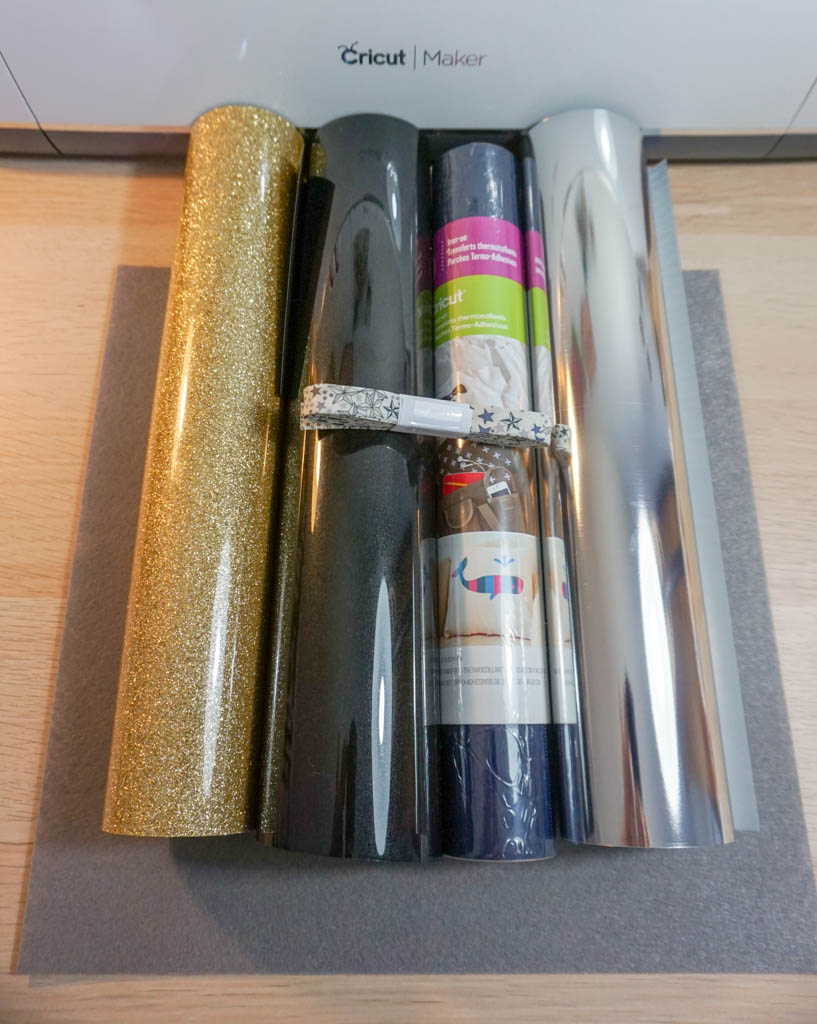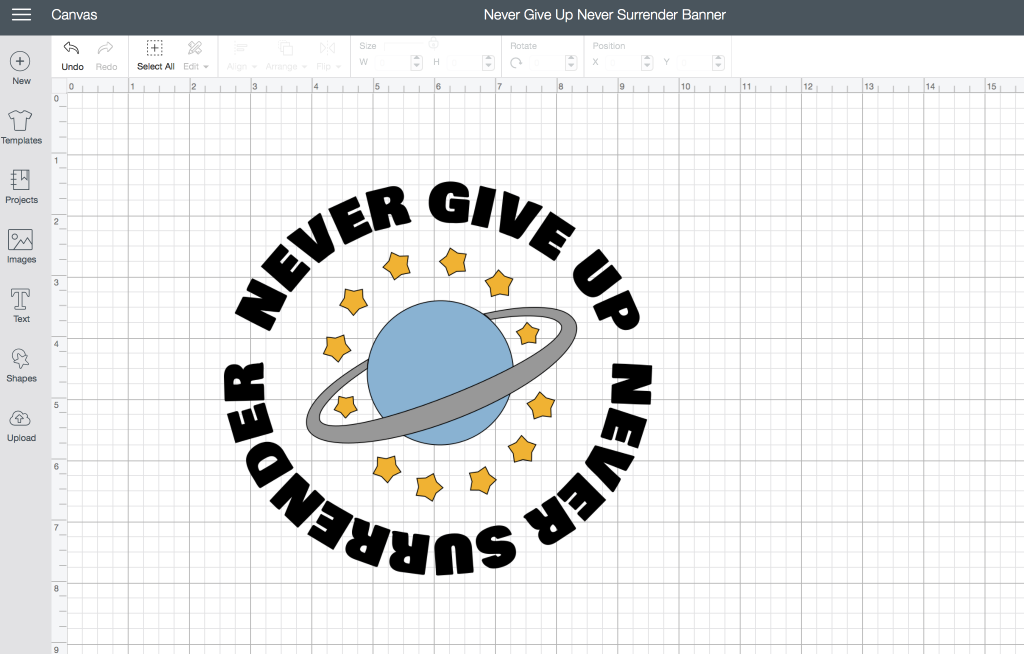 Download the SVG files and upload them to Design Space. Change the colours in the Never Give Up file so that you're cutting out the elements in the appropriate vinyl. I used black for the words, navy for the planet, chrome foil for the planet's ring, and gold glitter for the stars. Make sure you mirror image before you cut! The banner is a basic shape and you can adjust a banner that's already in Design Space if you'd prefer. Cut out and weed all of your pieces.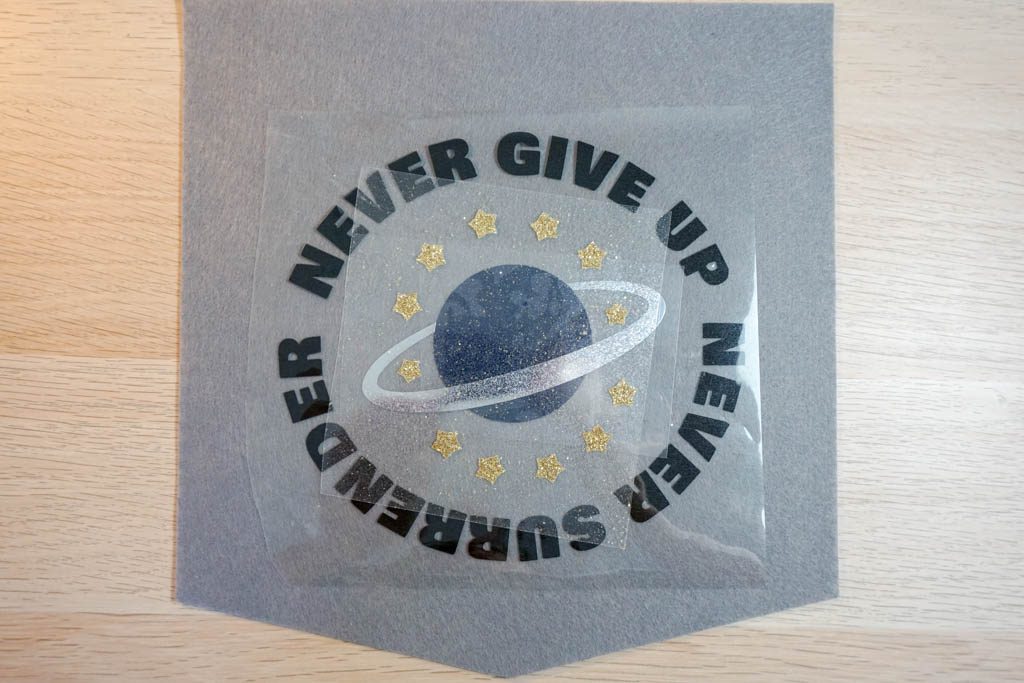 Using your iron or EasyPress, start attaching the vinyl to your banner. Do one element at a time, starting with the words.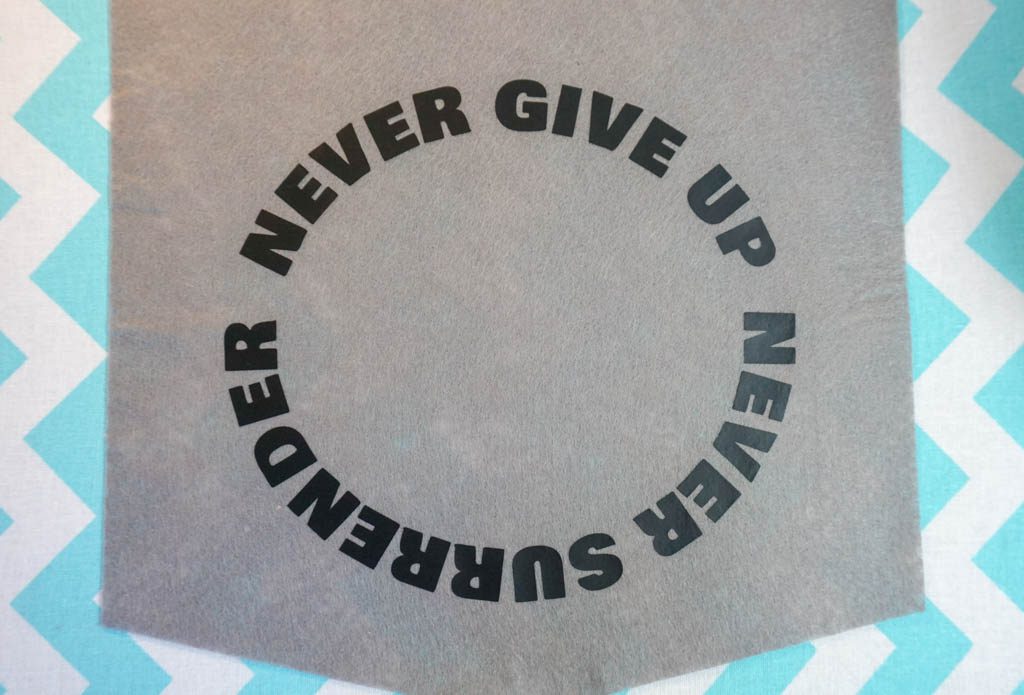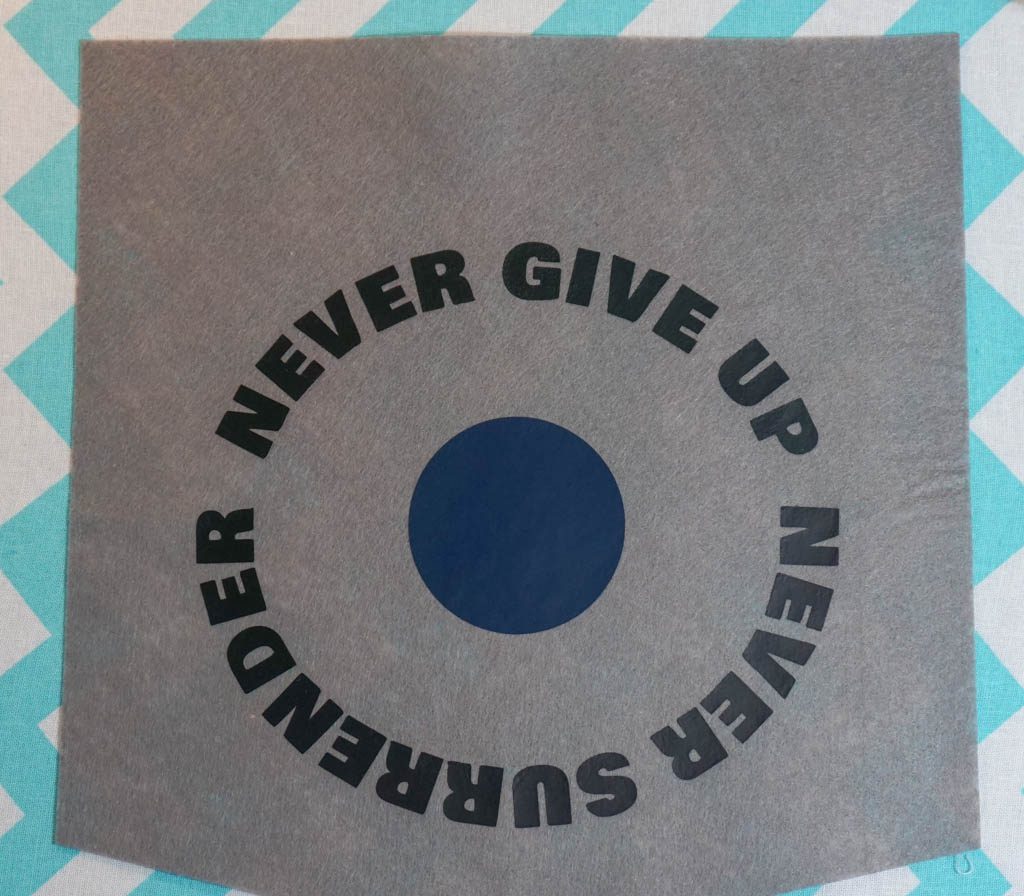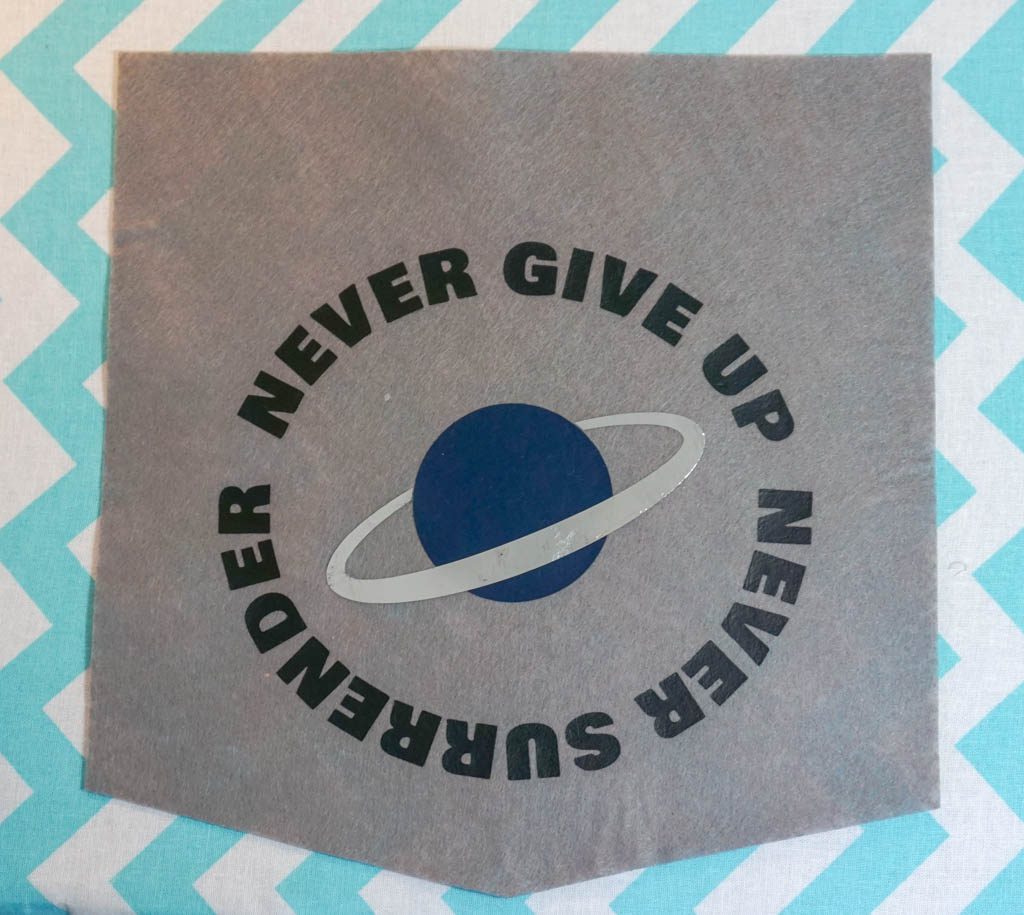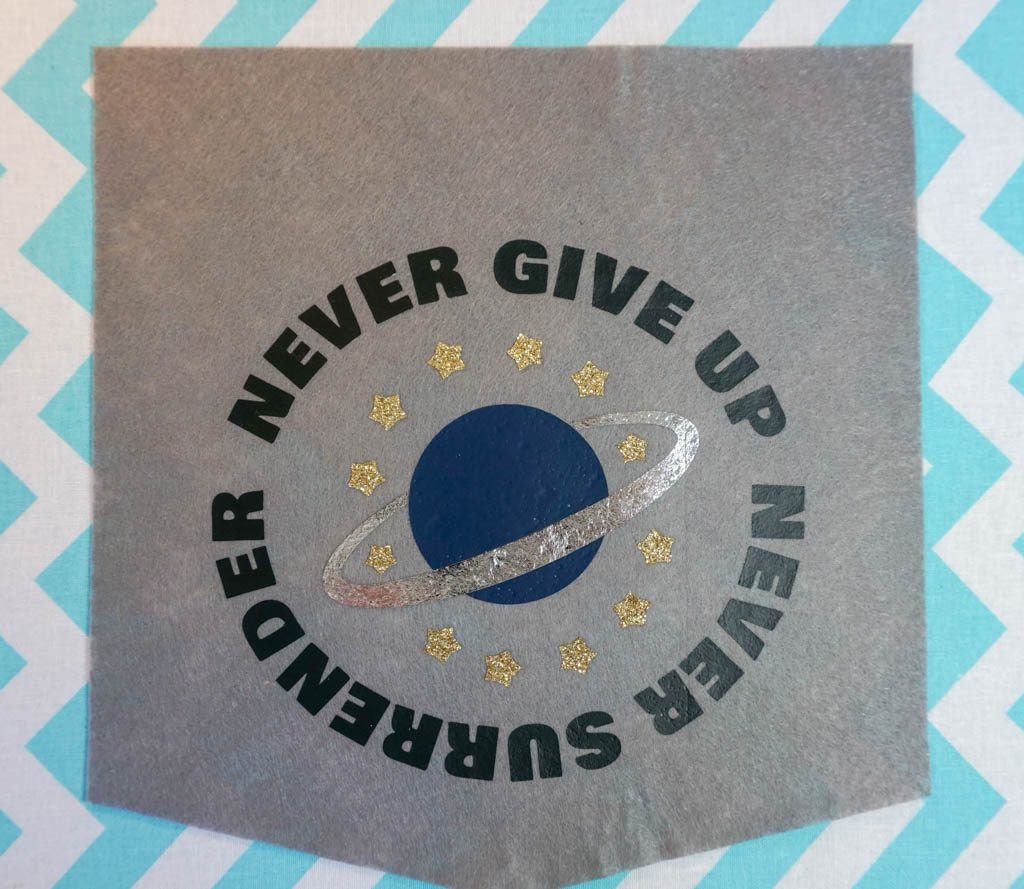 To finish off the banner, attach the bias binding however is easiest for you. Obviously, it's not completely necessary, so you can skip it altogether if you want–I just loved those stars! I folded over a bit of the top and sewed it closed when I attached the bias binding to make a pocket for my dowel rod.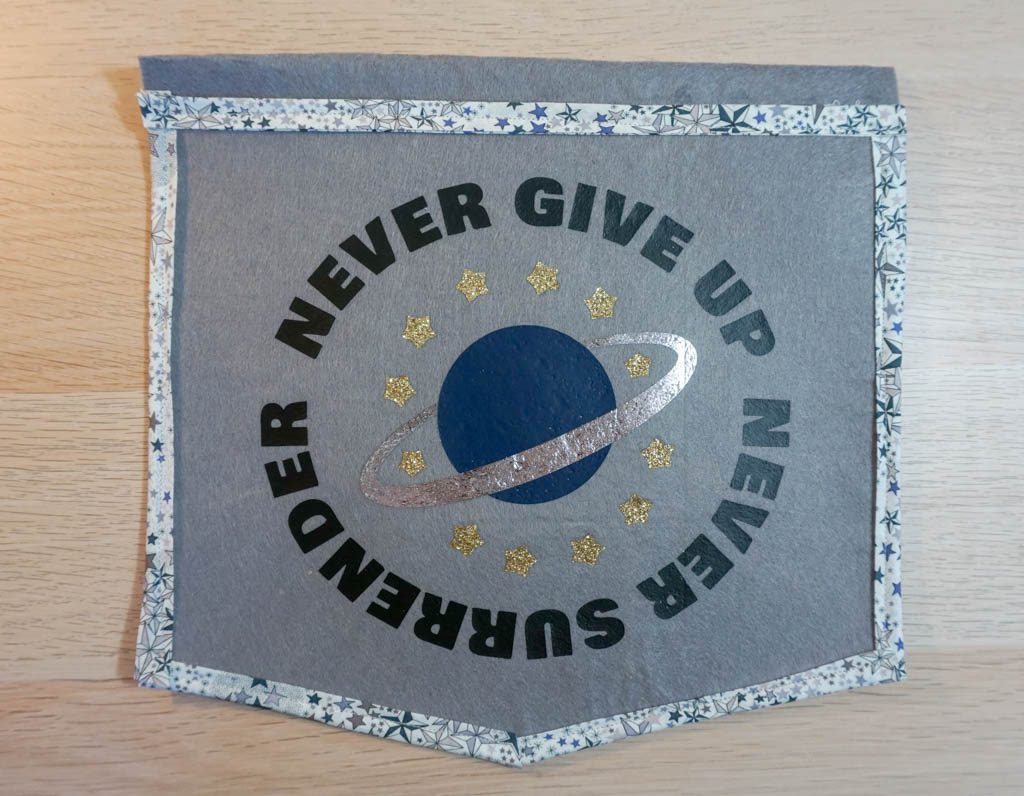 By Grabthar's Hammer, how fun is this banner?! Hang your Never Give Up Never Surrender Galaxy Quest Banner in a place of honour and smile every time you walk by.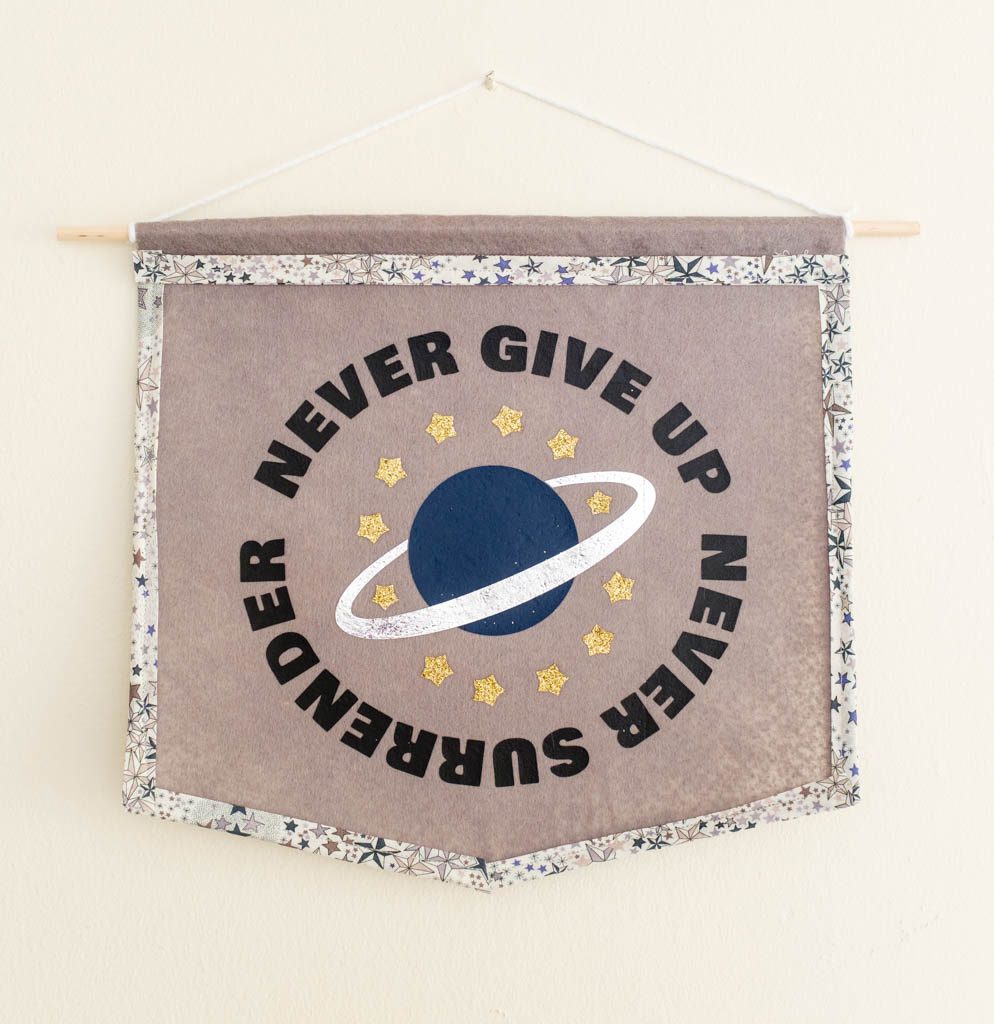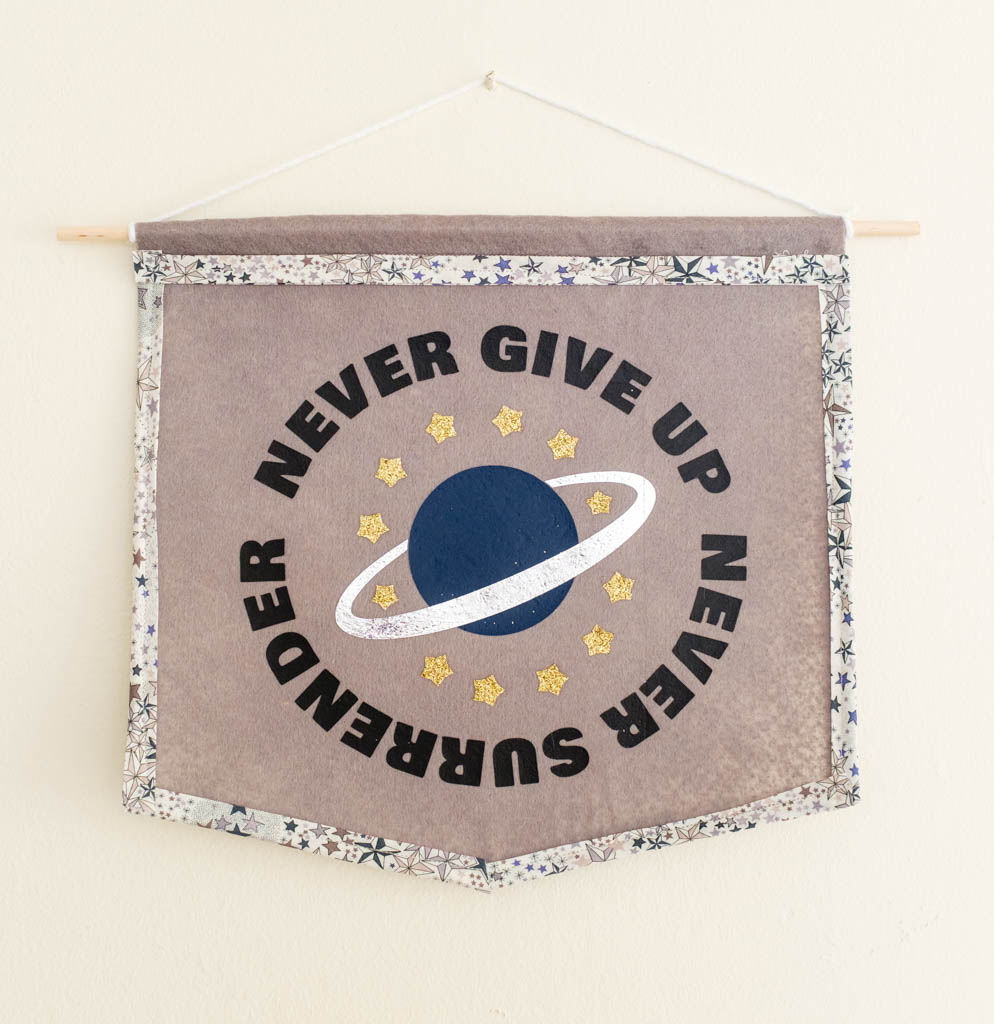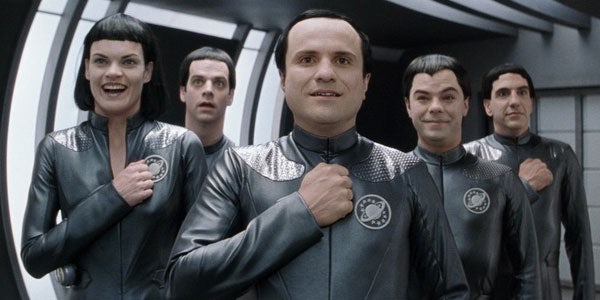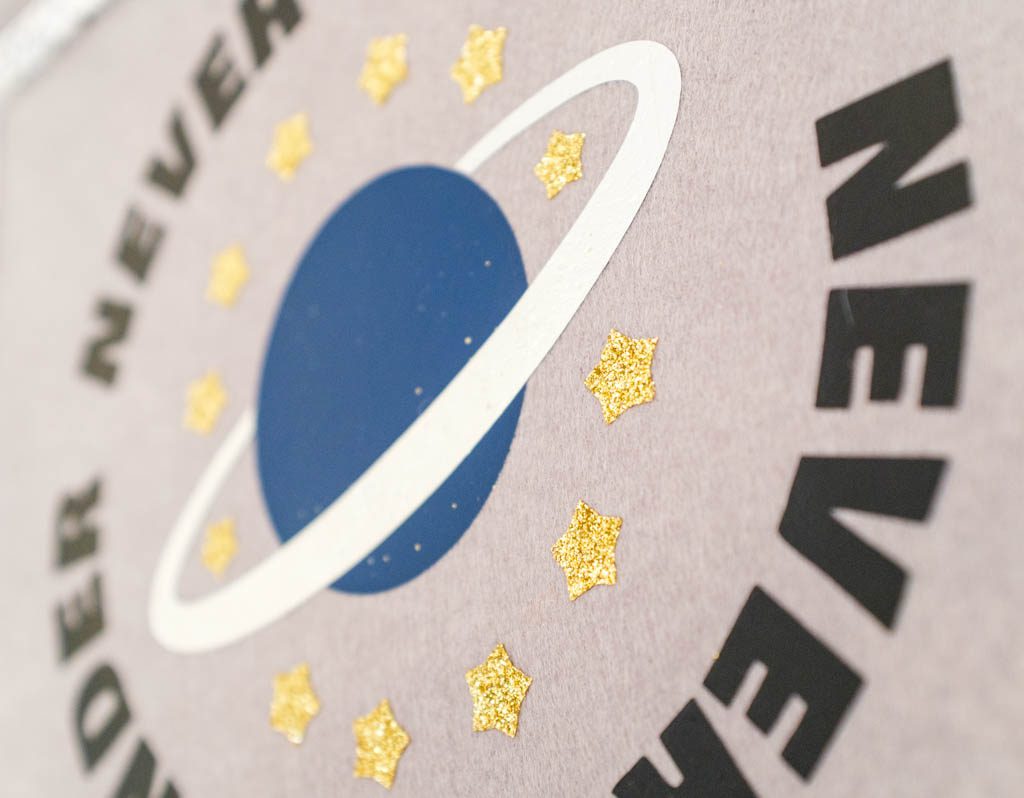 SaveSave
SaveSave
SaveSave