I always associate summer with red, white, and blue crafting. I always think of it as particularly American, but I've now lived in three countries where the colours are red, white, and blue and those colours come up over and over again. At any rate, I've been feeling pangs of missing out on the usual American summer, so made this super easy Patriotic Felt Stars Banner to hang up. It has those classic colours but doesn't feel out of place in a different country.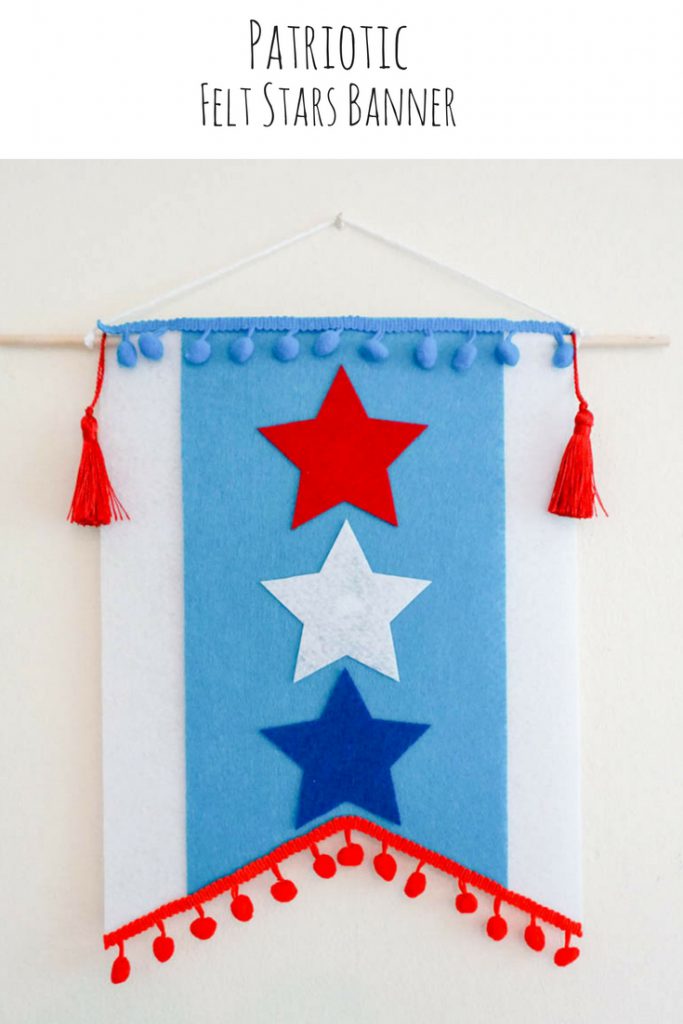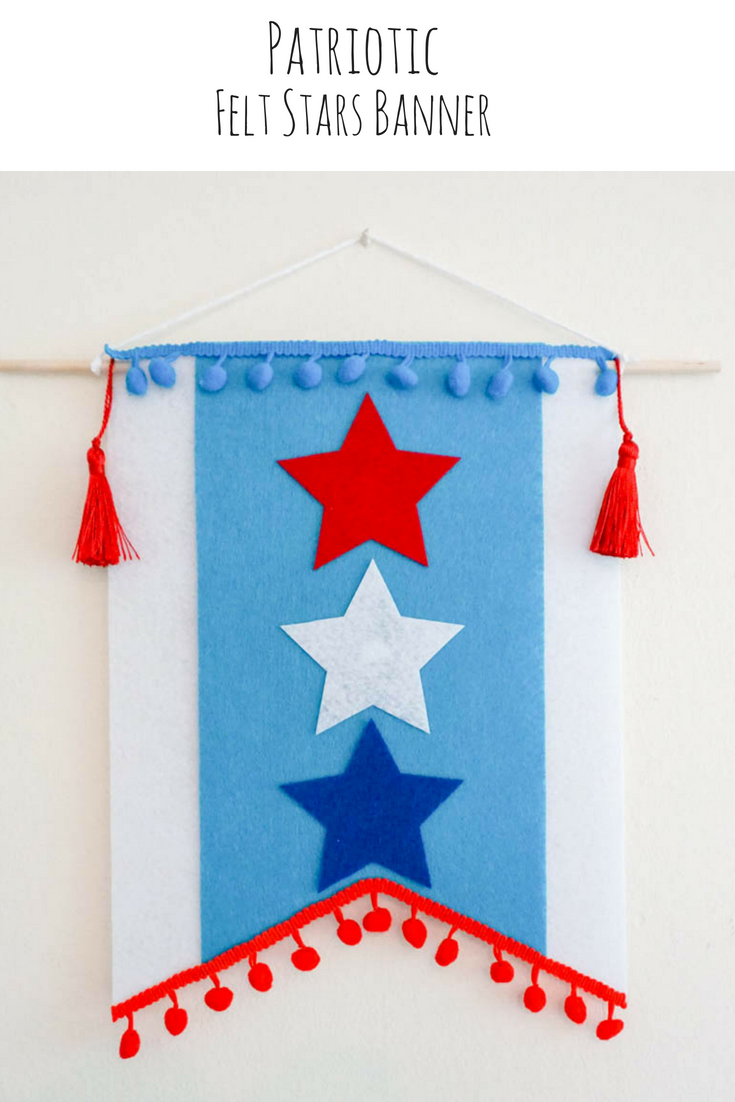 This post contains affiliate links.
Supplies:
red and blue pom pom trim
red tassels
felt glue
dowel rod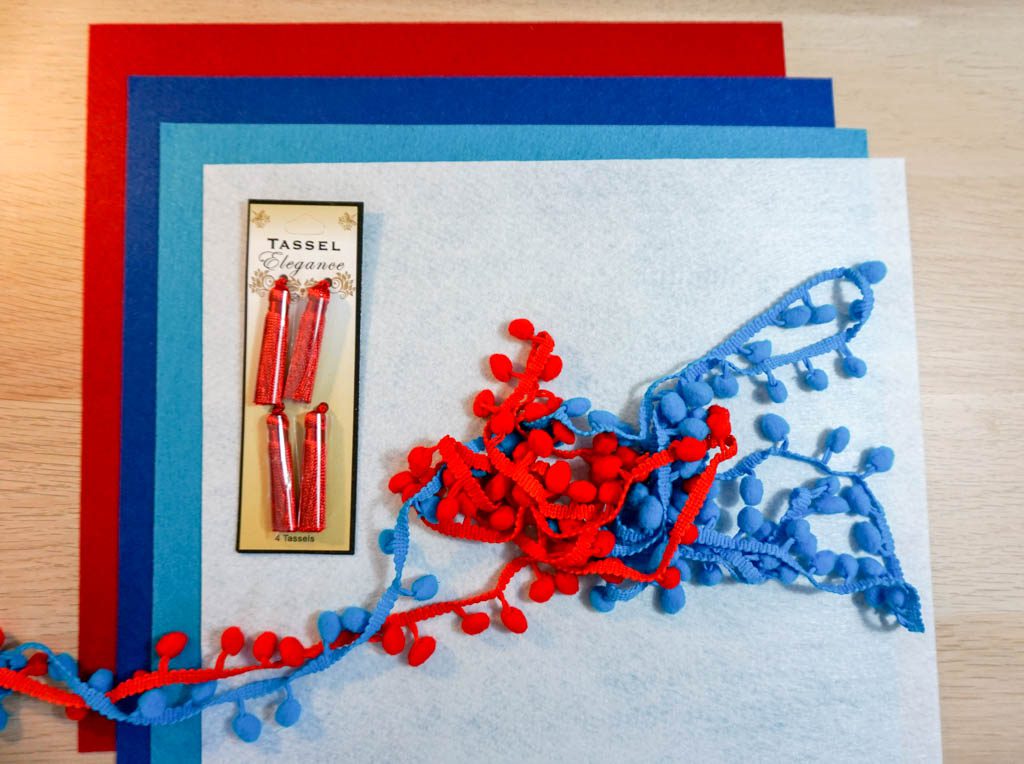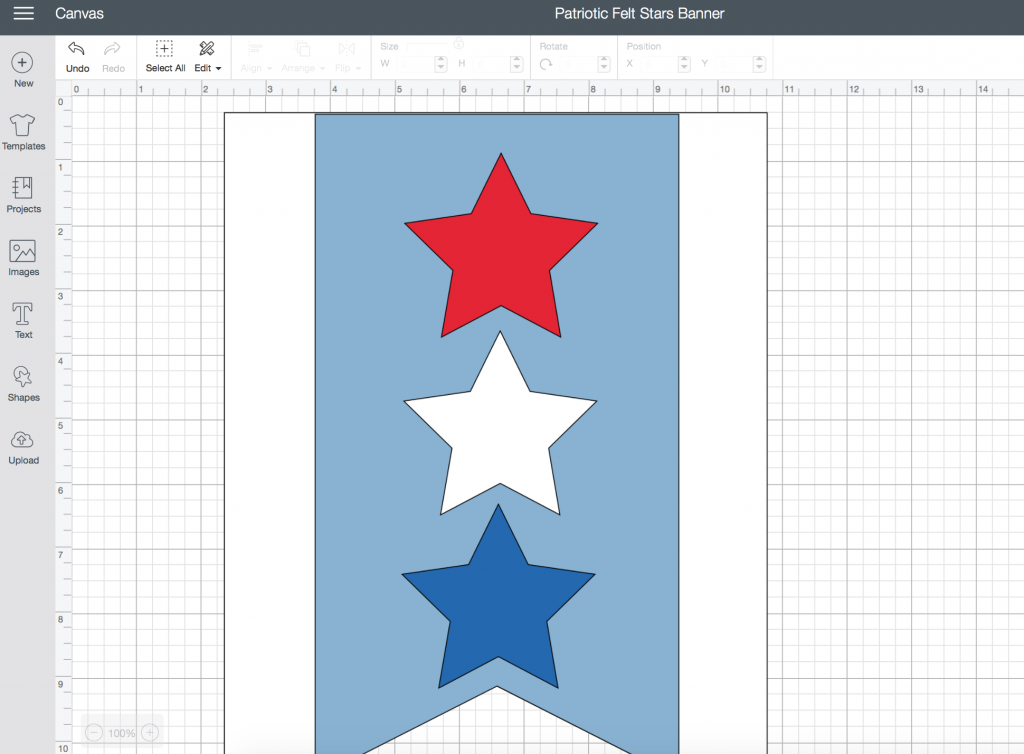 Cut out your felt pieces. Using just a dab of felt glue, attach the light blue banner to the white and the stars to the light blue.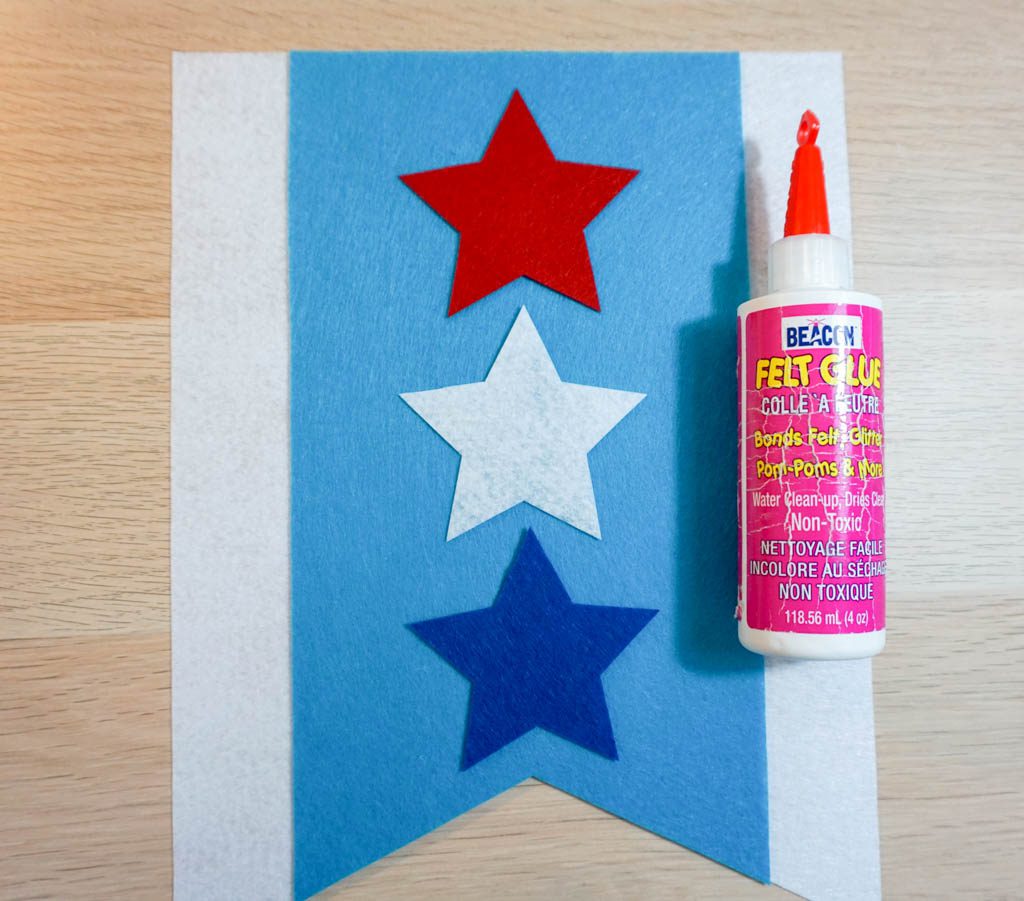 Glue a strip of red pom pom trim to the bottom.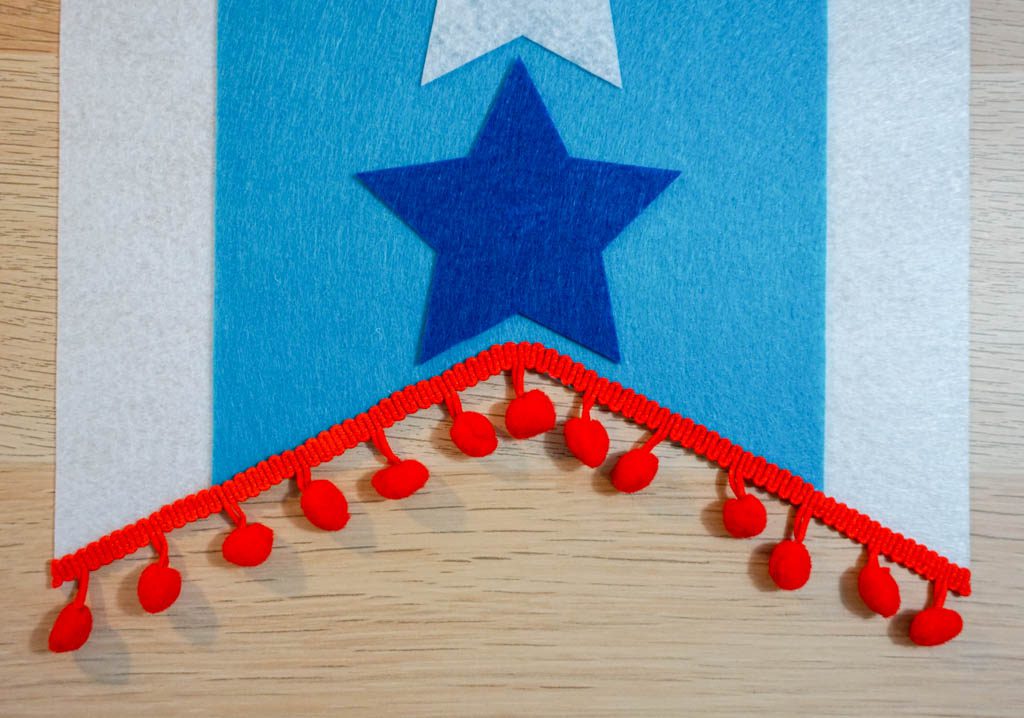 Add the blue pom pom trim to the top. I glued the dowel rod to the back of the banner, but you could fold over the top and make a pocket for the rod if you prefer. You could even add slits to the banner to slide it through.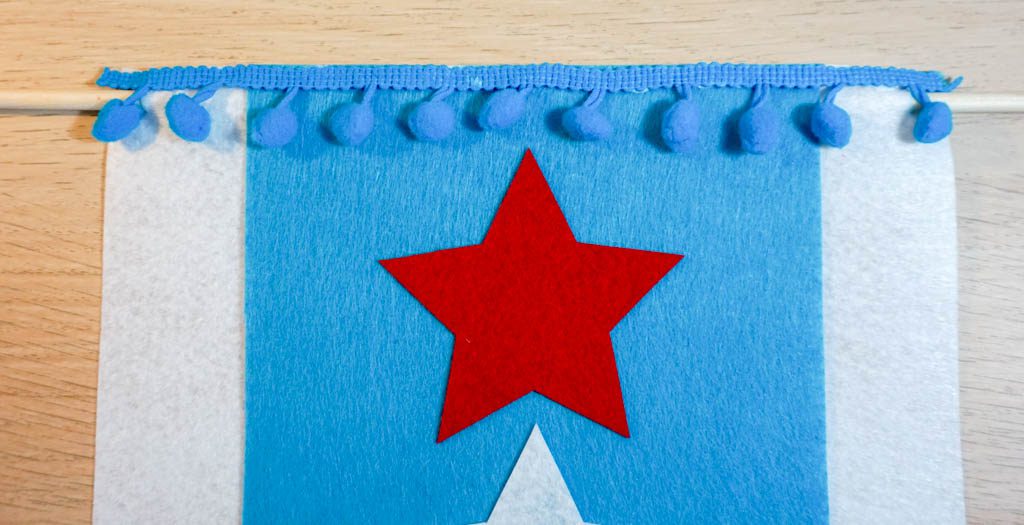 Place a tassel on either side of the banner and then add your hanging piece (I just used a small bit of yarn). This Patriotic Felt Stars Banner took no time at all to make and is a fun addition to your summer decor. It's a nice way to get that bit of patriotic decor even if you don't want to go all out, too–it works equally well as part of a big display or on its own.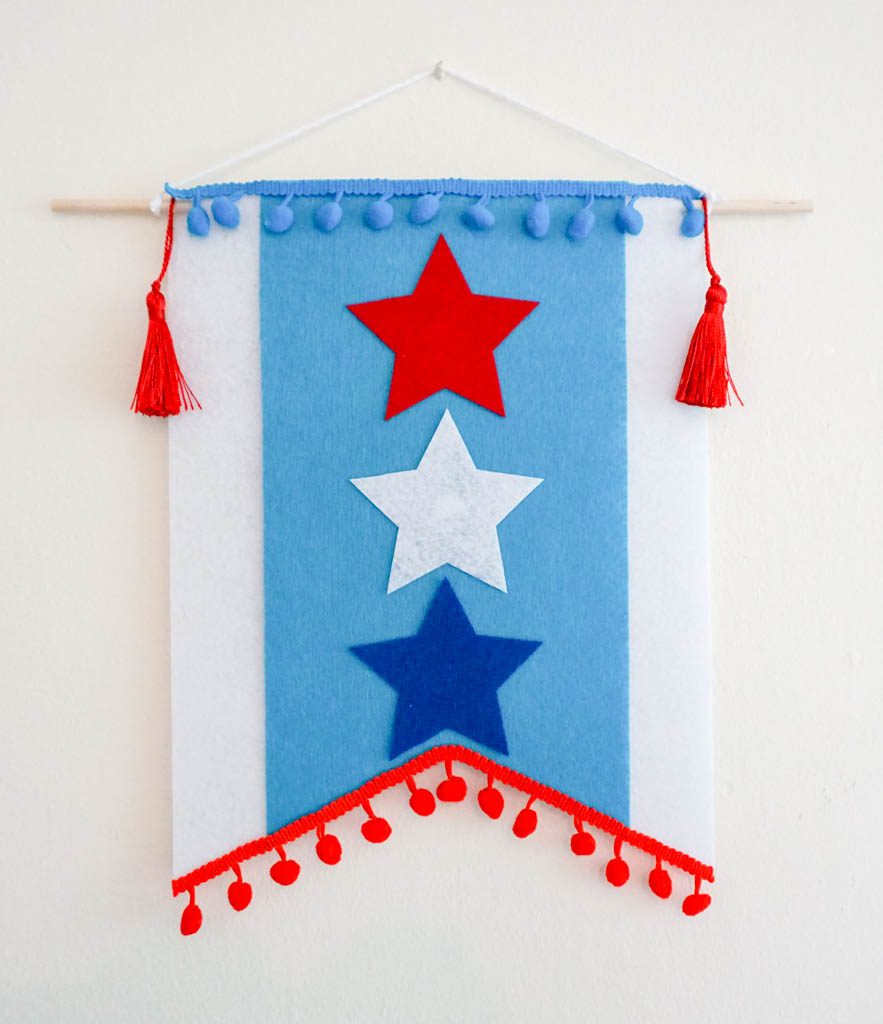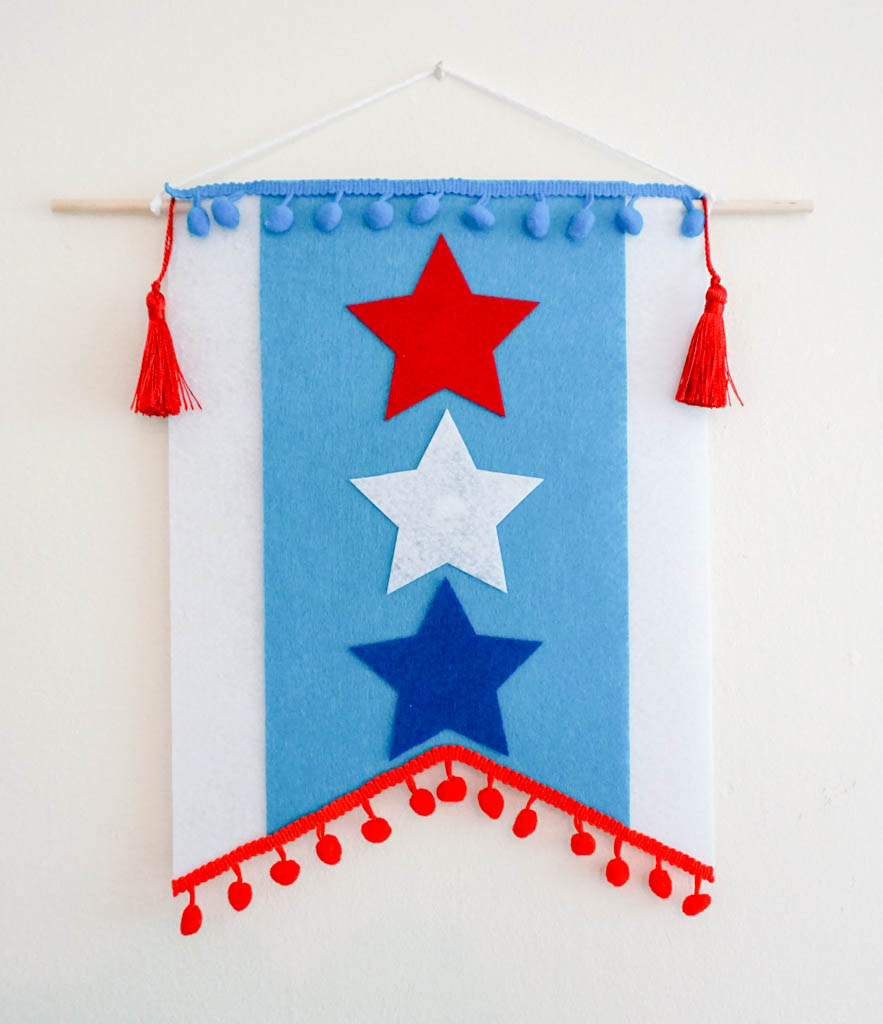 SaveSave
SaveSave