We're starting from scratch with our holiday decorations this year. We kept special ornaments and a handful of decorations when we were going through our things for the move, but they're sitting in storage right now. It's a bit sad, but it also gives us the opportunity to start fresh and make some fun new pieces, starting with this Holiday Banner Trio. When you can't decide what your theme is, make them all!
This post contains sponsored content.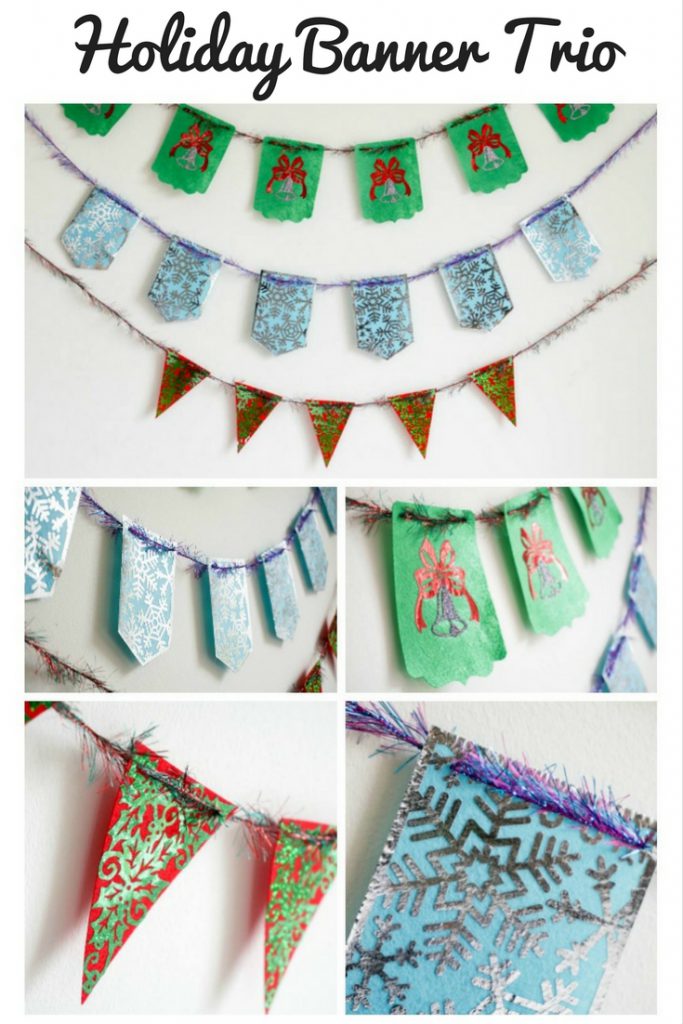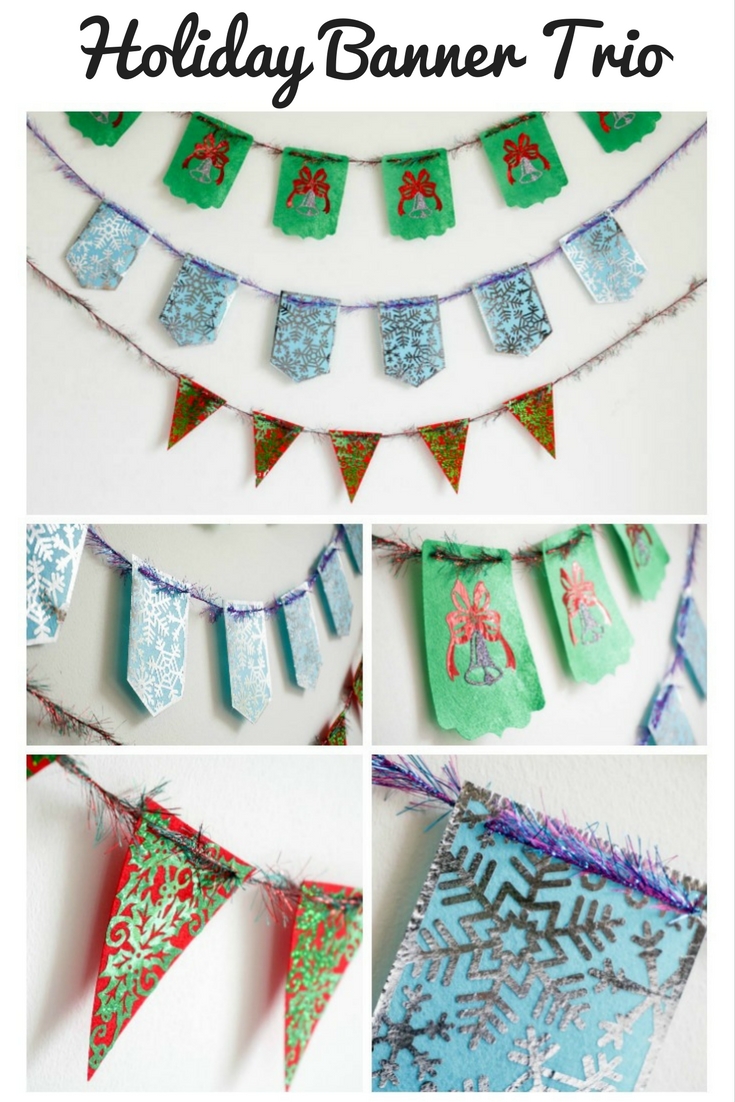 I was looking through my supplies for inspiration. As with everything else, I don't have much on hand these days, but I had a nice assortment of Cricut iron on. I decided to use three different kinds–holographic sparkle, glitter, and foil. They're all super shiny and fun!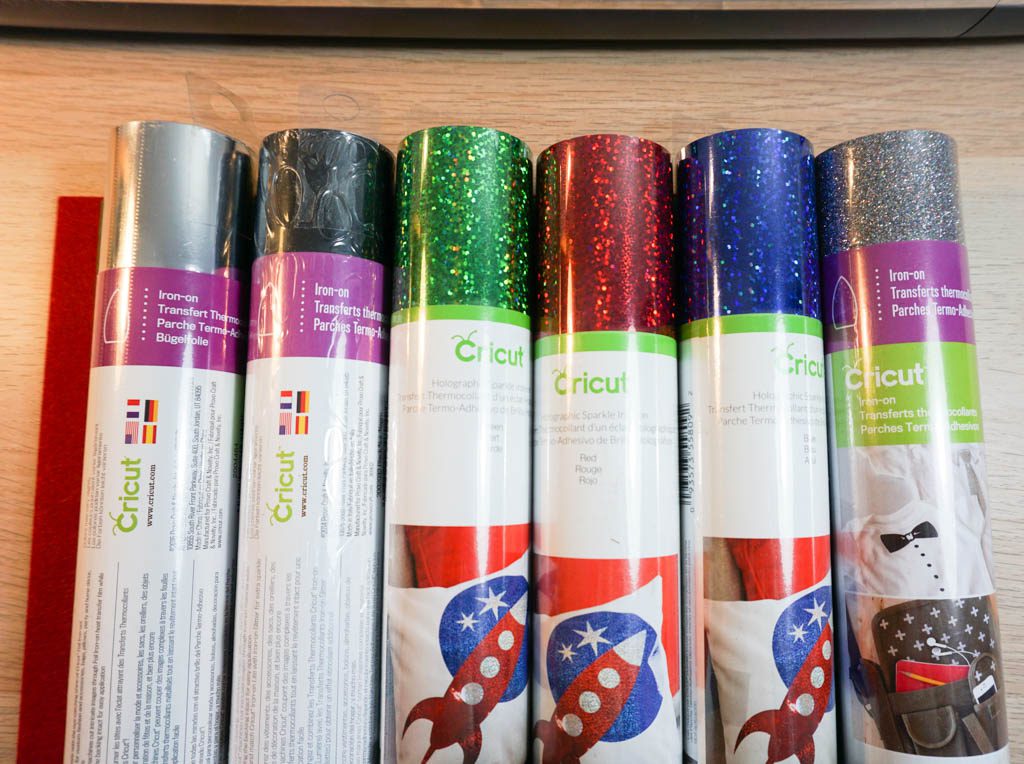 This post contains affiliate links.
Supplies for all three banners:
I made the snowflake banners first using the foil iron-on and light blue felt.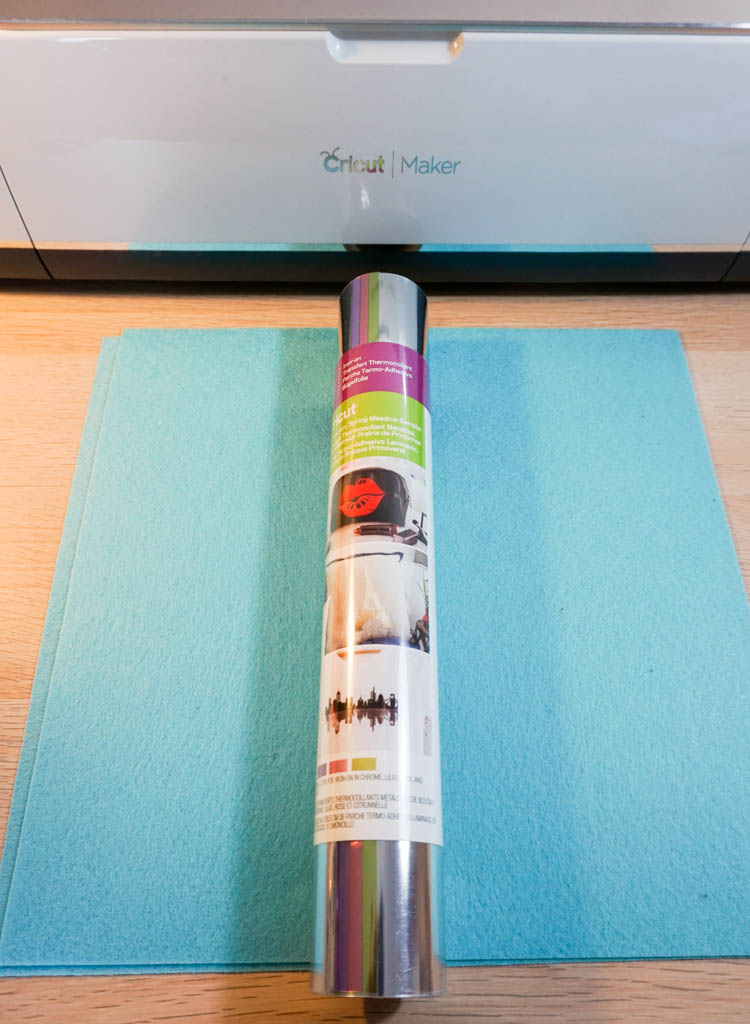 The neat thing about the Maker is it is really easy to switch between materials within projects. It will prompt you to switch blades if needed and will remind you to mirror image your design if you're using iron-on. You still get the same super clean cuts with the Maker!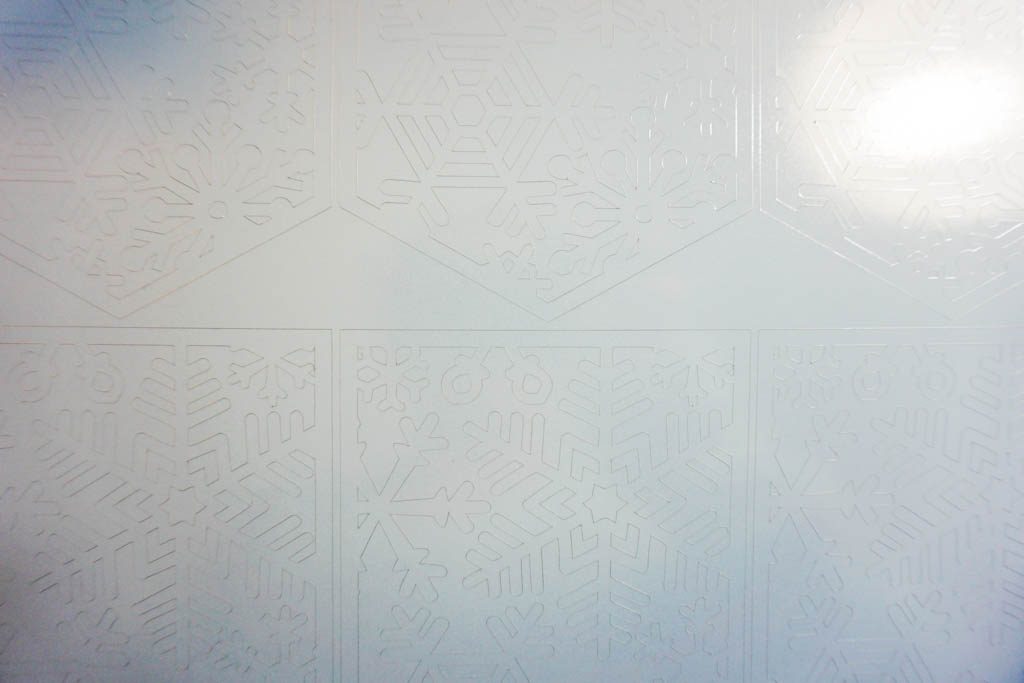 Just a quick blade and material change and it cuts the felt out with the same precision.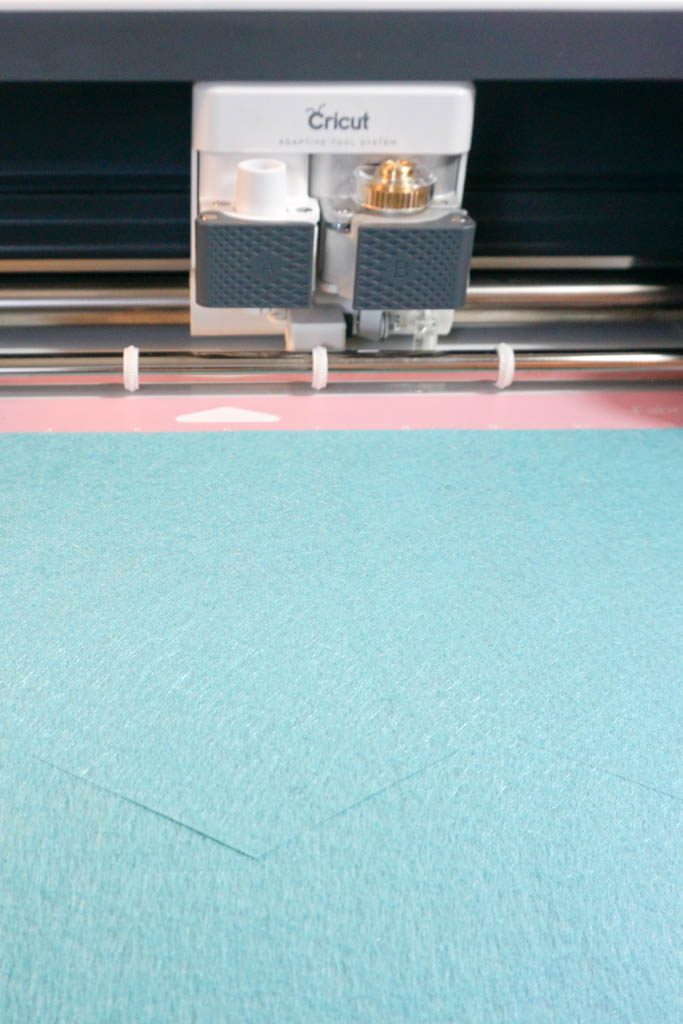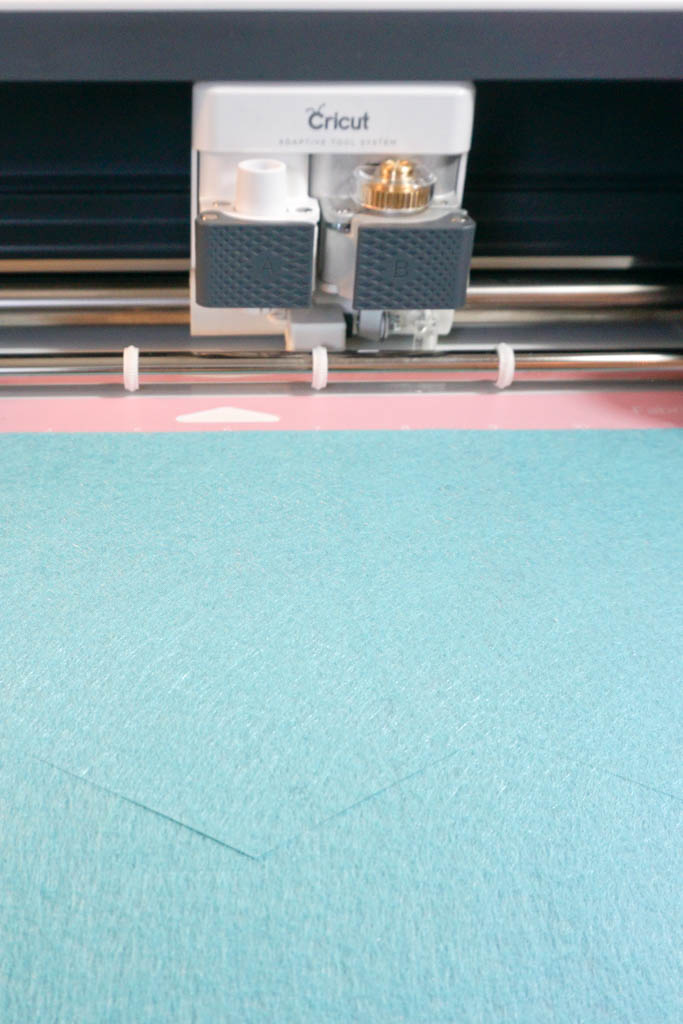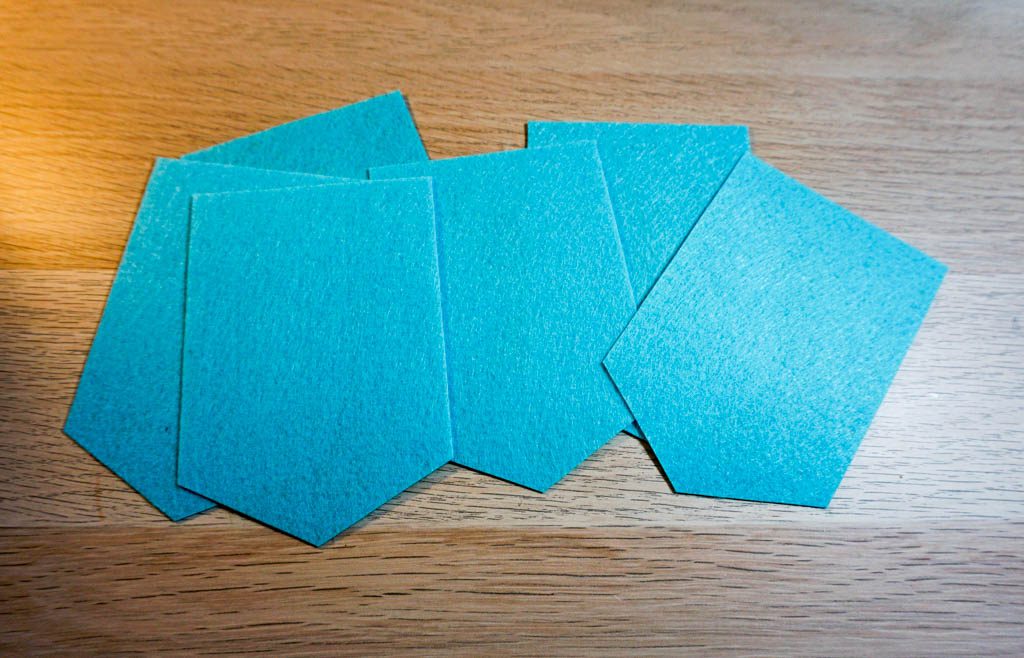 The BrightPad was a lifesaver for this project. Weeding was super easy to do since I could so easily see all the lines. There's nothing worse than spending ages weeding and then noticing you forgot a piece once it's already ironed on! That never happens with the BrightPad.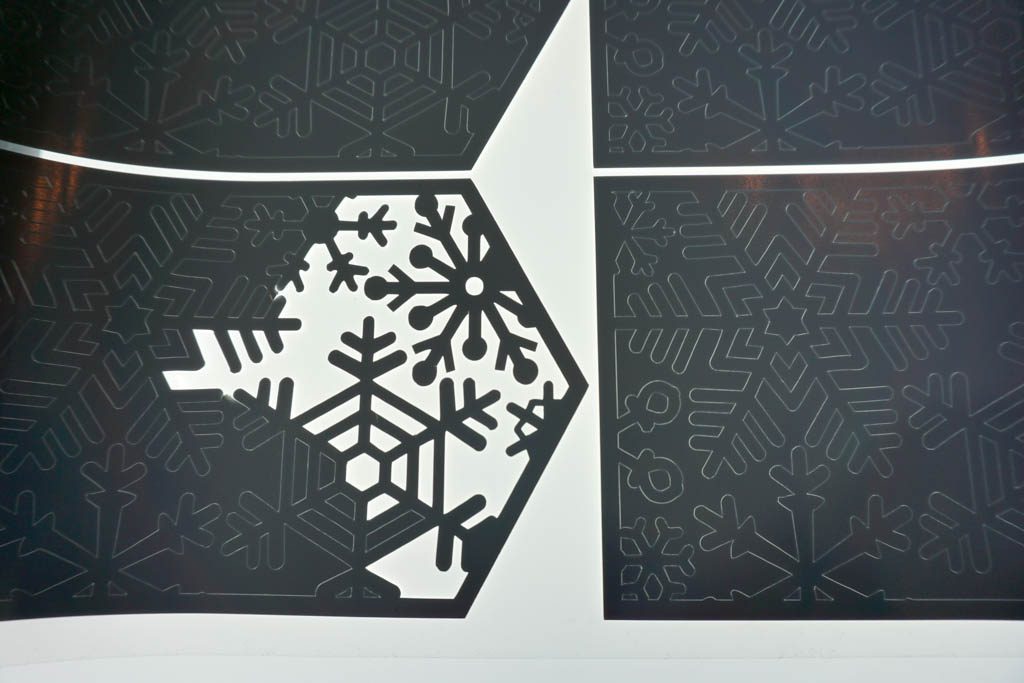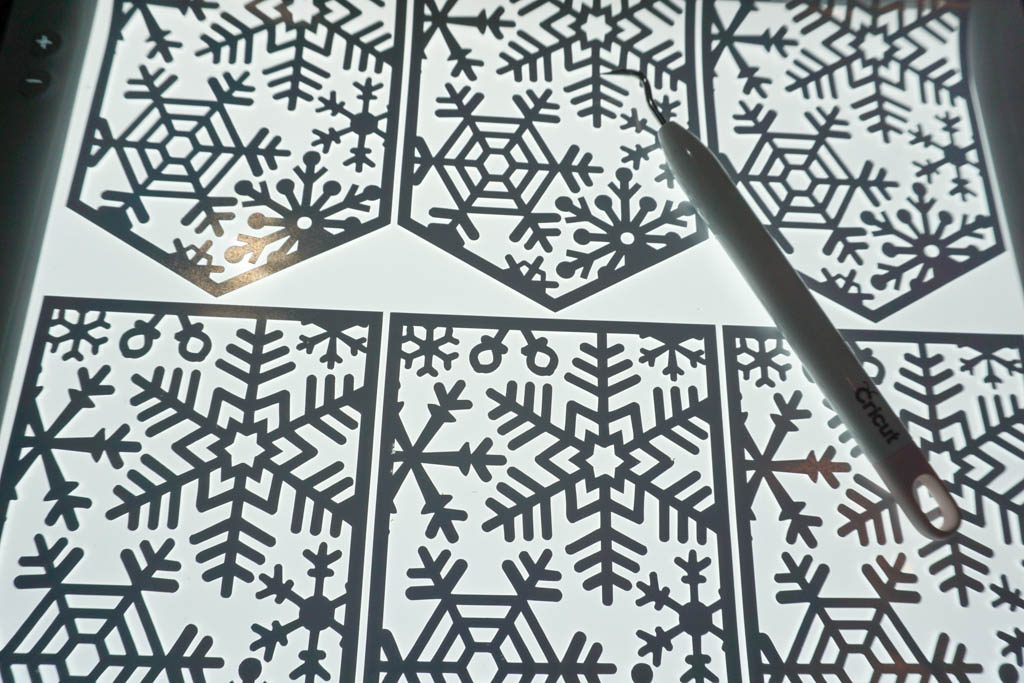 When you have all of the pieces, iron the foil iron-on onto the felt. If you have an EasyPress, this is the time to pull it out! I love how shiny the foil is and it really shows off the detail of the snowflakes.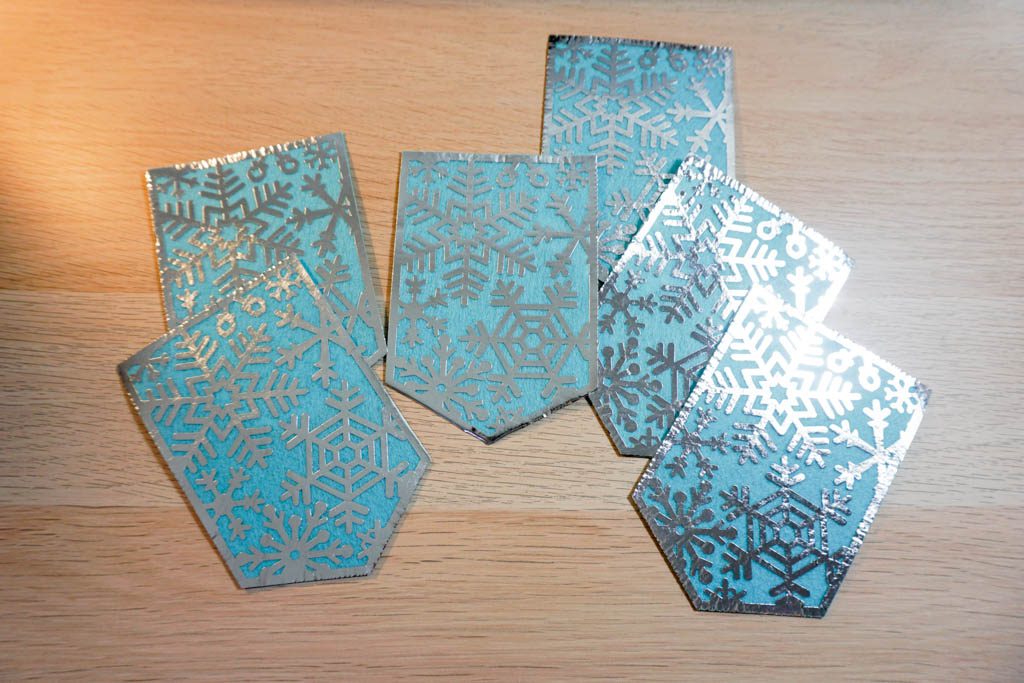 For the holly banners, I used red felt and green holographic sparkle iron on in green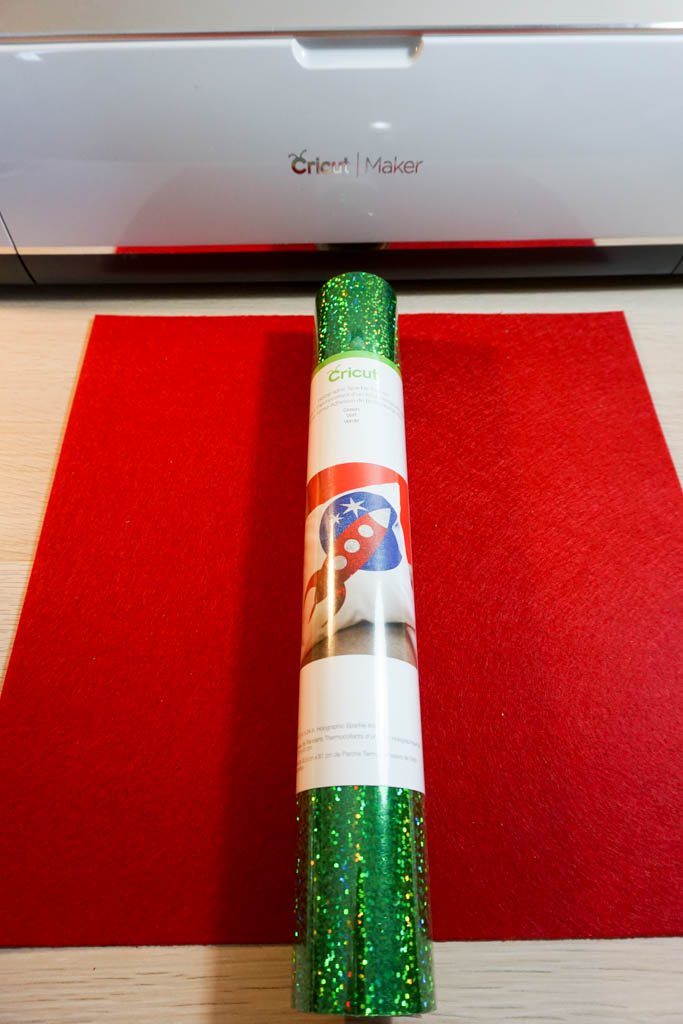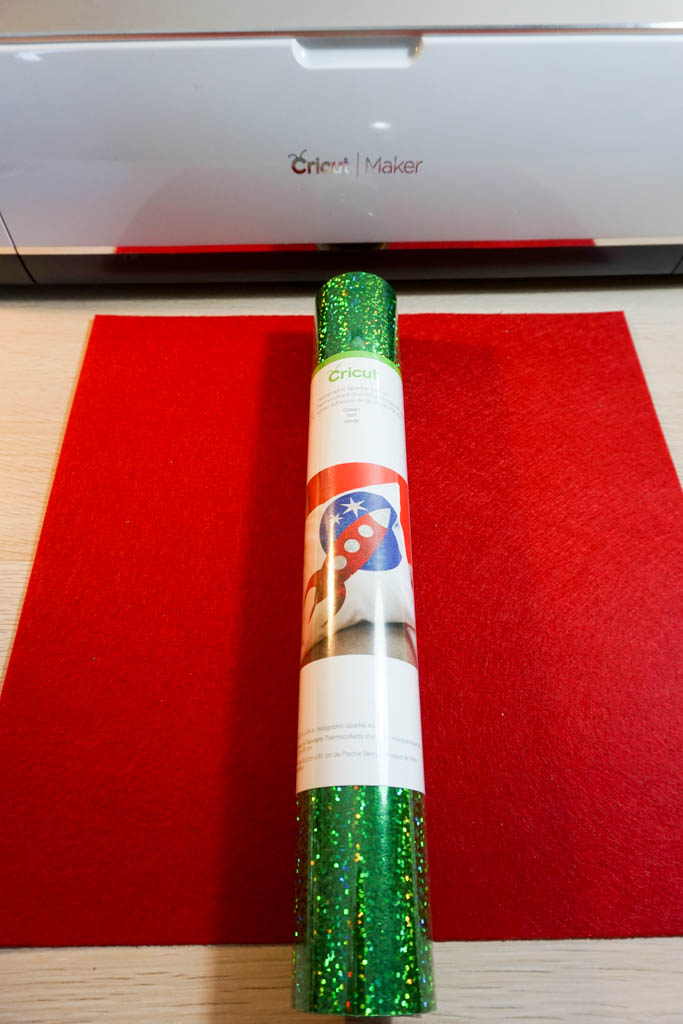 This iron-on is a tad more difficult to weed–the material is a bit stiffer, but once you get going, it gets easier.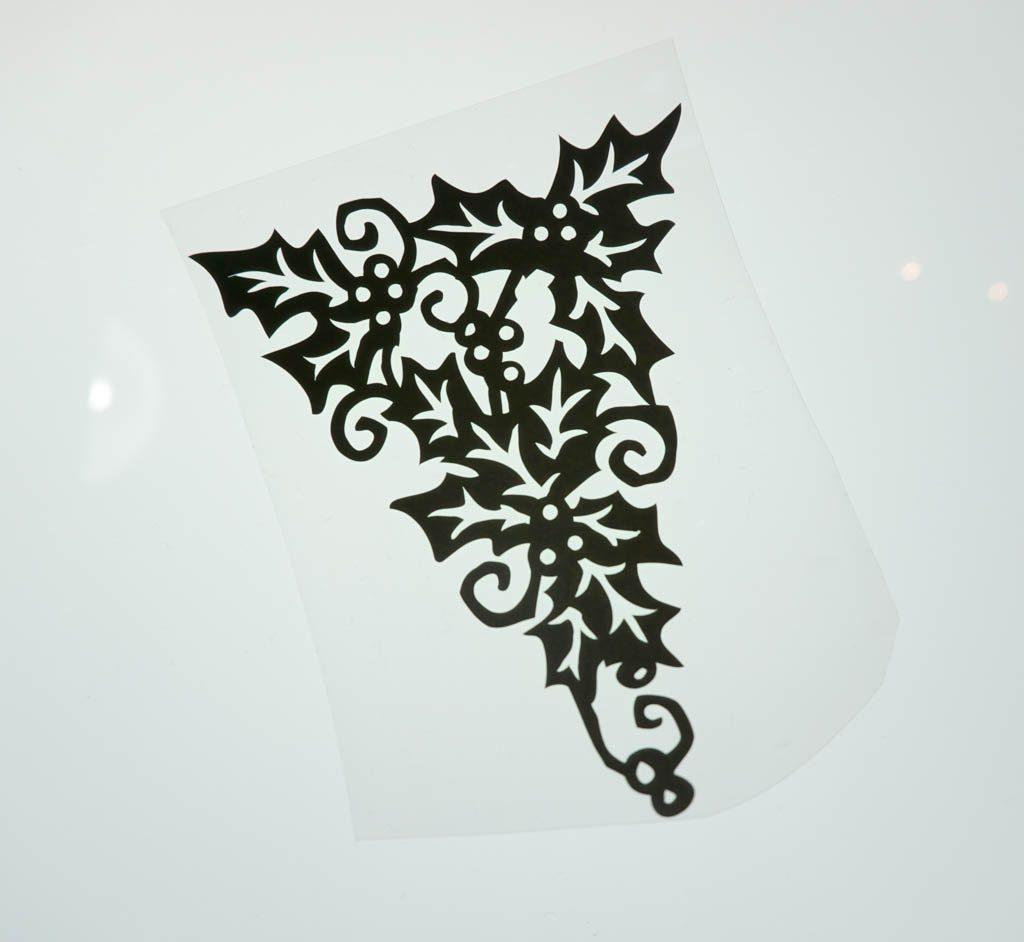 That super sparkle makes the weeding completely worth it! I love how it shimmers as the light changes.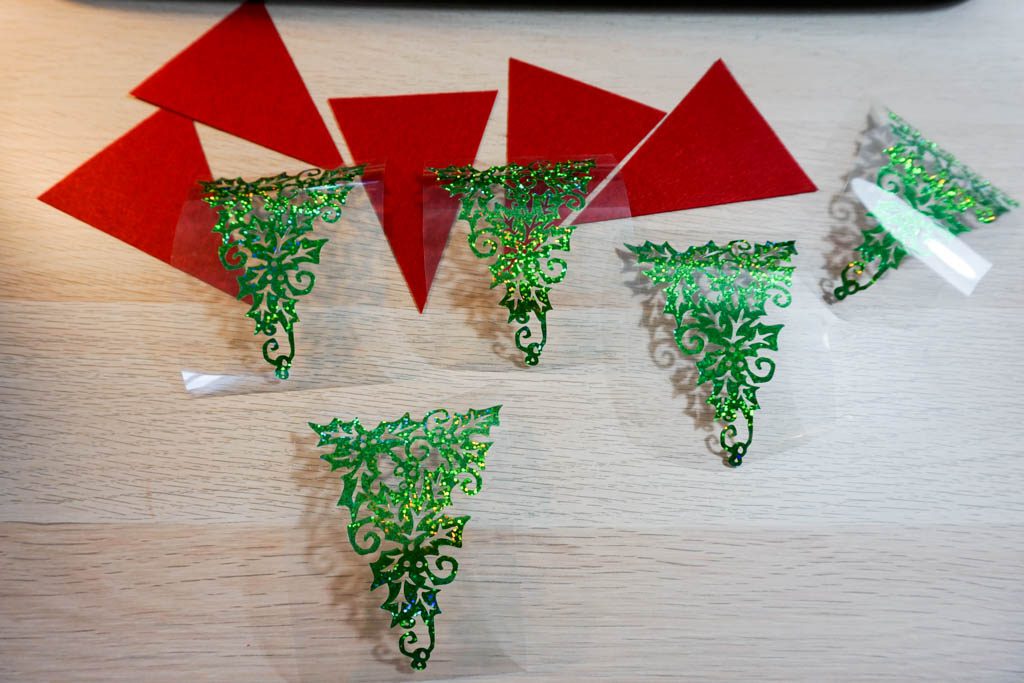 The holographic sparkle iron-on is just as easy to put on as the foil and glitter. So shiny!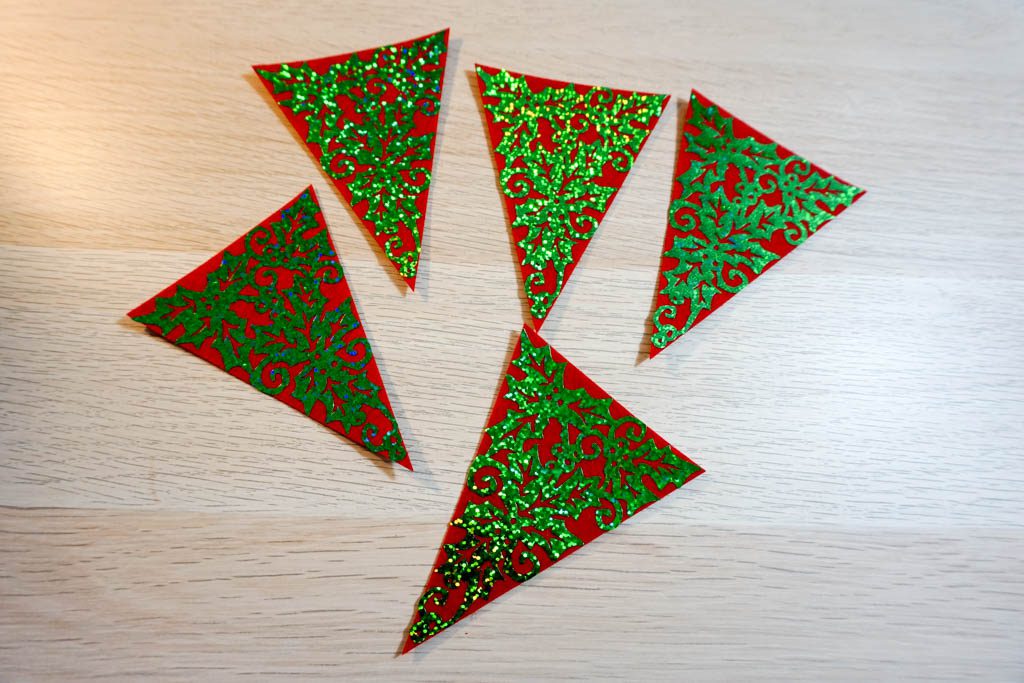 For the Christmas Bells banner, I used green felt, glitter iron-on vinyl, and red holographic sparkle iron-on.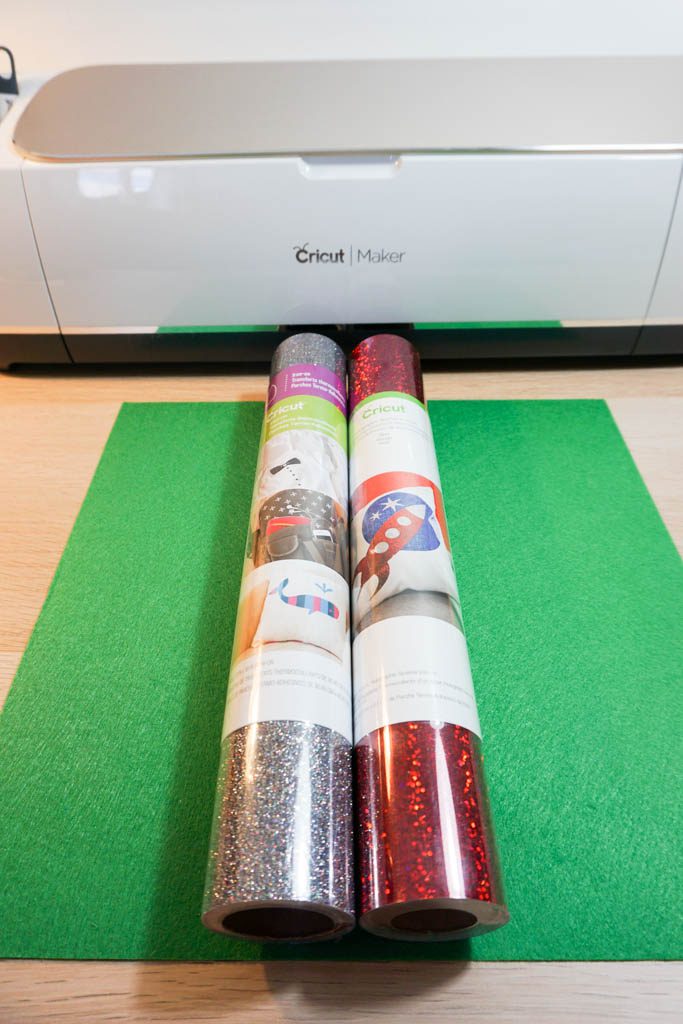 This project didn't have as much to weed as the first two, but it's super important to make sure you've gotten all of the pieces right because this one is layered. The red is on the bottom and the glitter goes on top.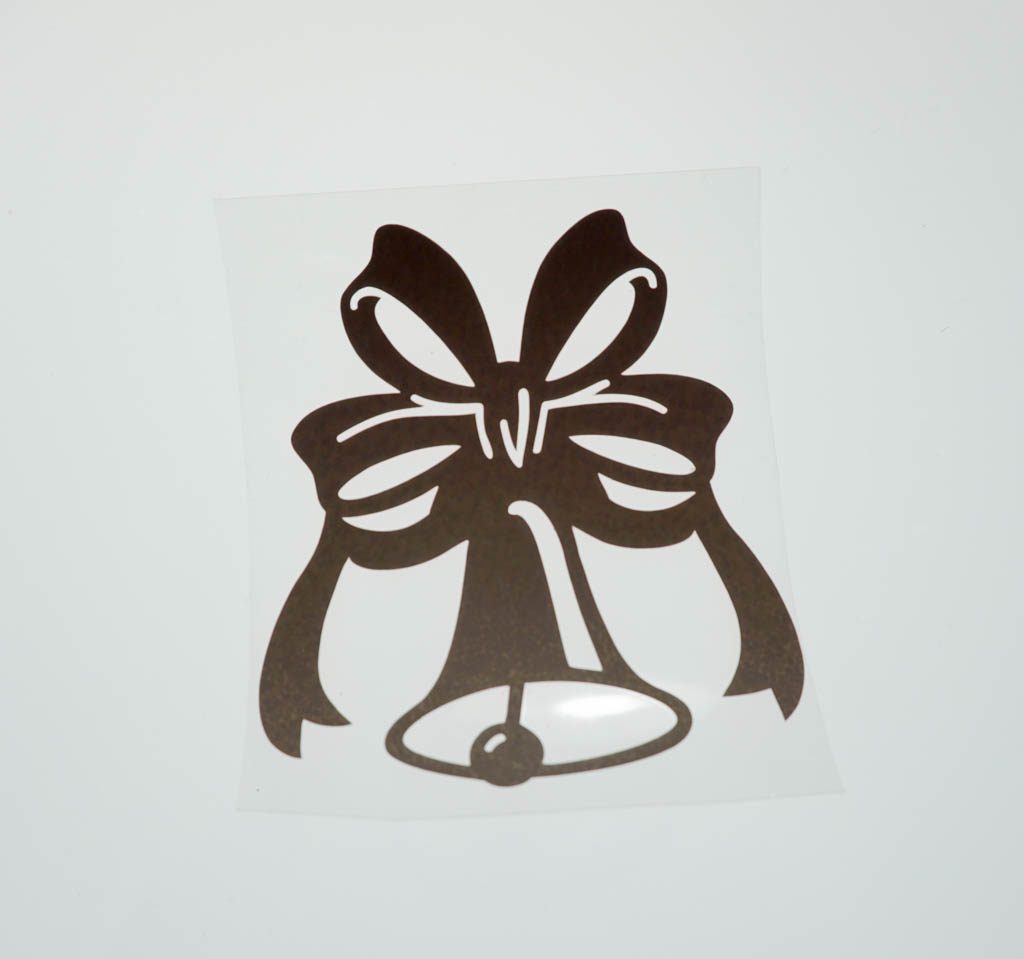 When you have all of the pieces ready, iron the red onto the felt, followed by the silver.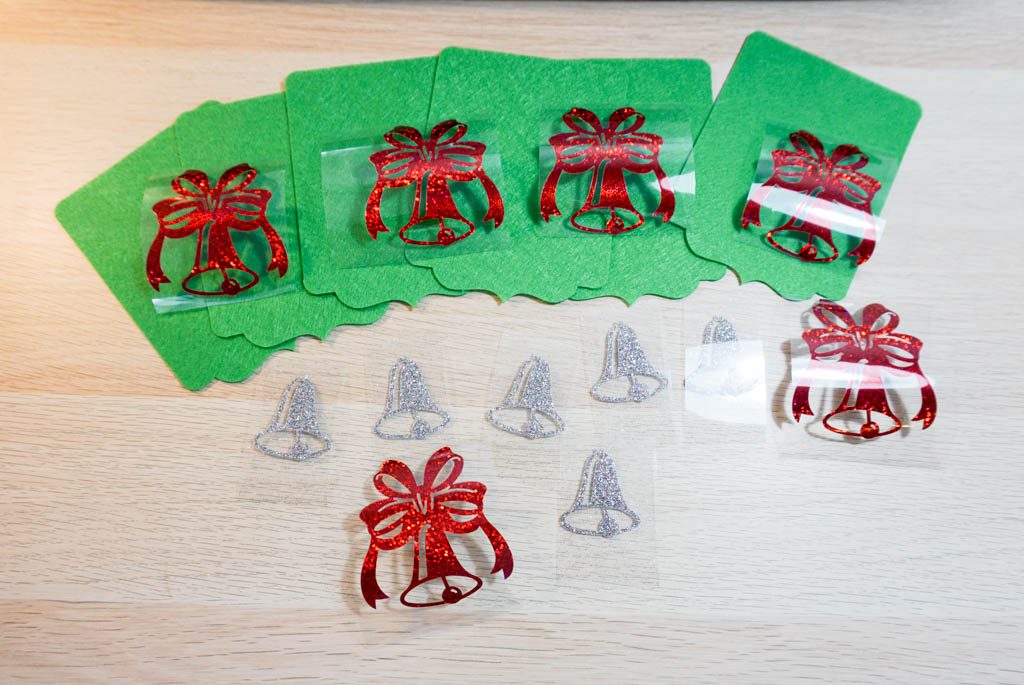 I love how the bells have two different super shiny textures.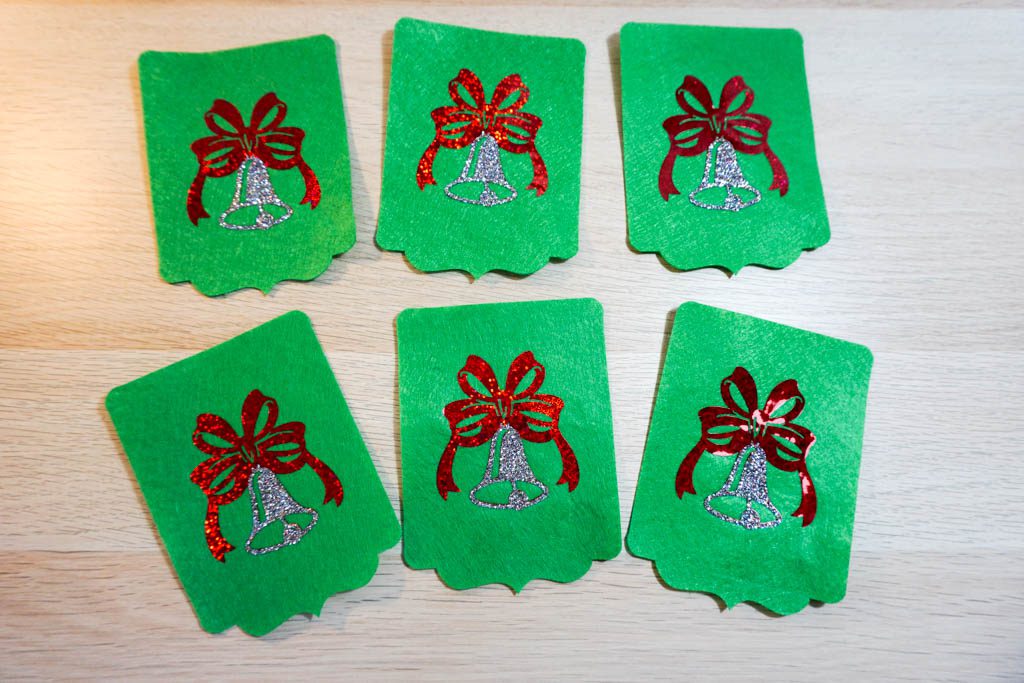 It's a lot of fun to see the different kinds of iron-on. I'm such a huge fan of sparkle and shine and the Cricut iron-ons give me such an easy way to get the look I love.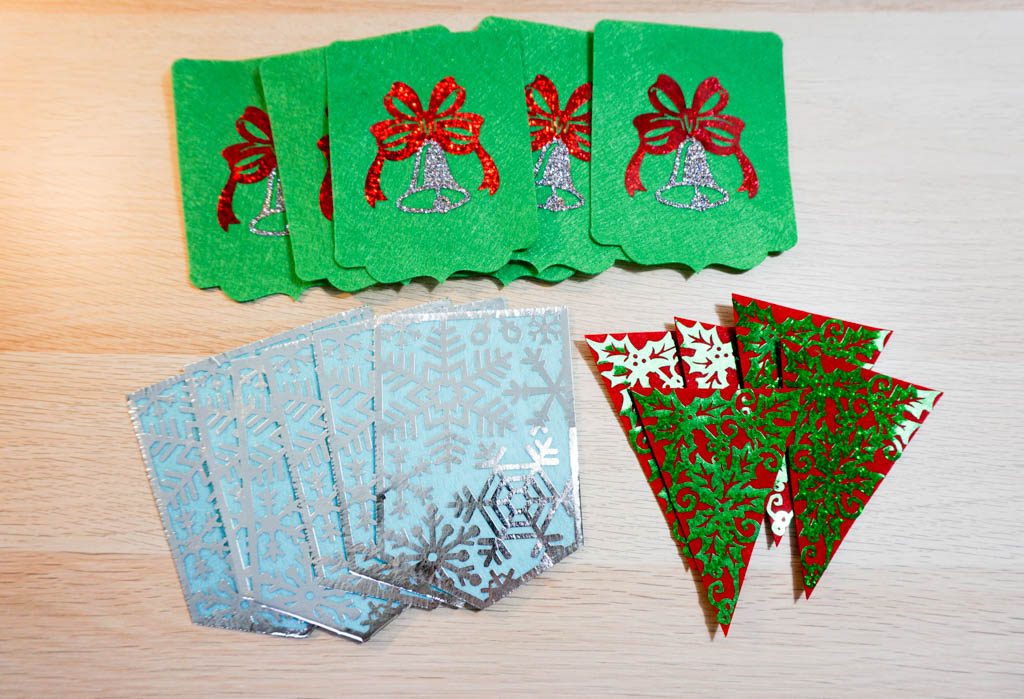 This Holiday Banner Trio is a fantastic start to our holiday decor and was a lot of fun to make with Cricut felt, iron-ons, and the Maker.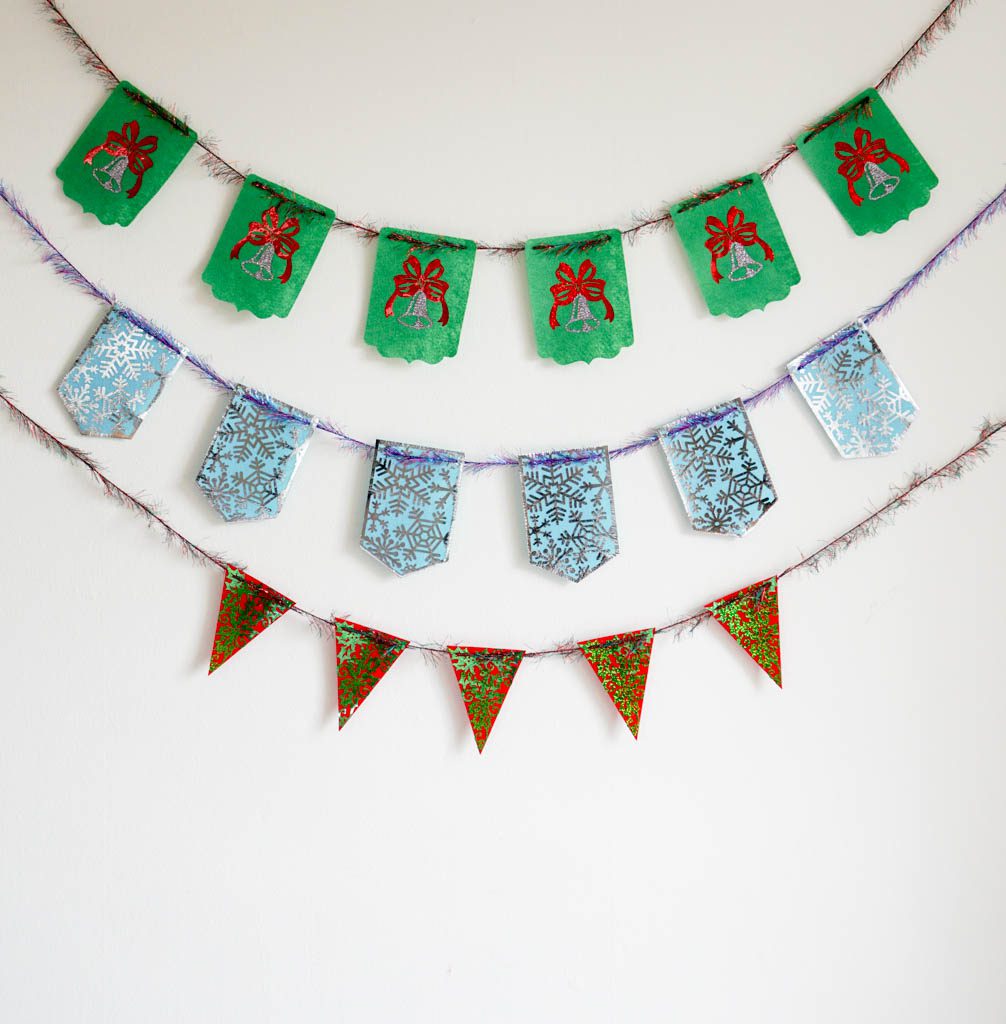 I'm loving how each vinyl changes in the sun. The banners are already making the darker days full of sparkle.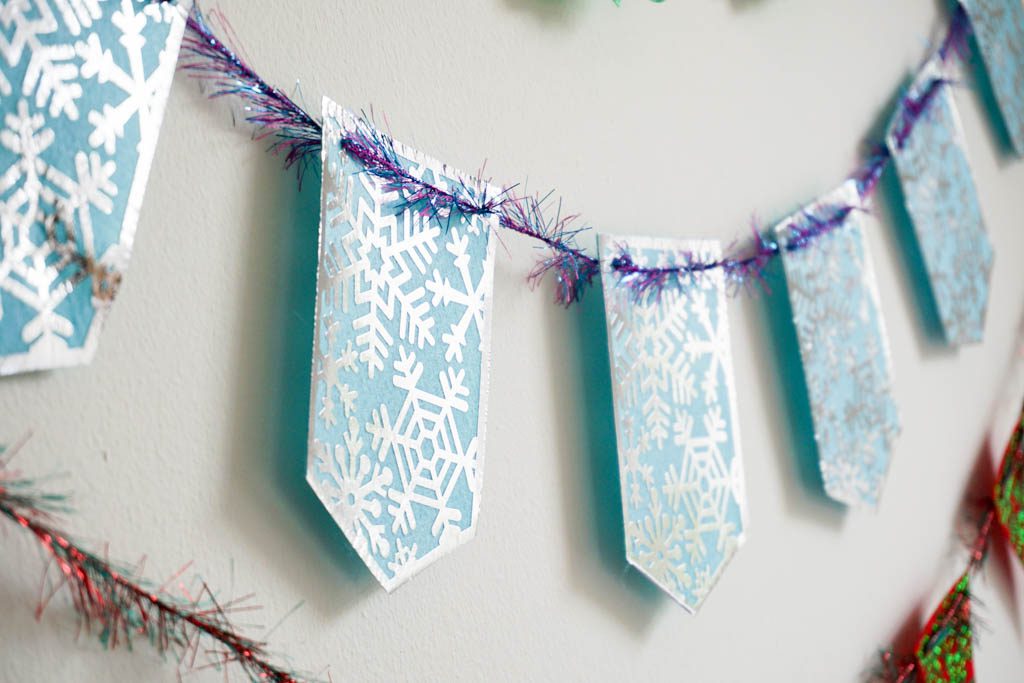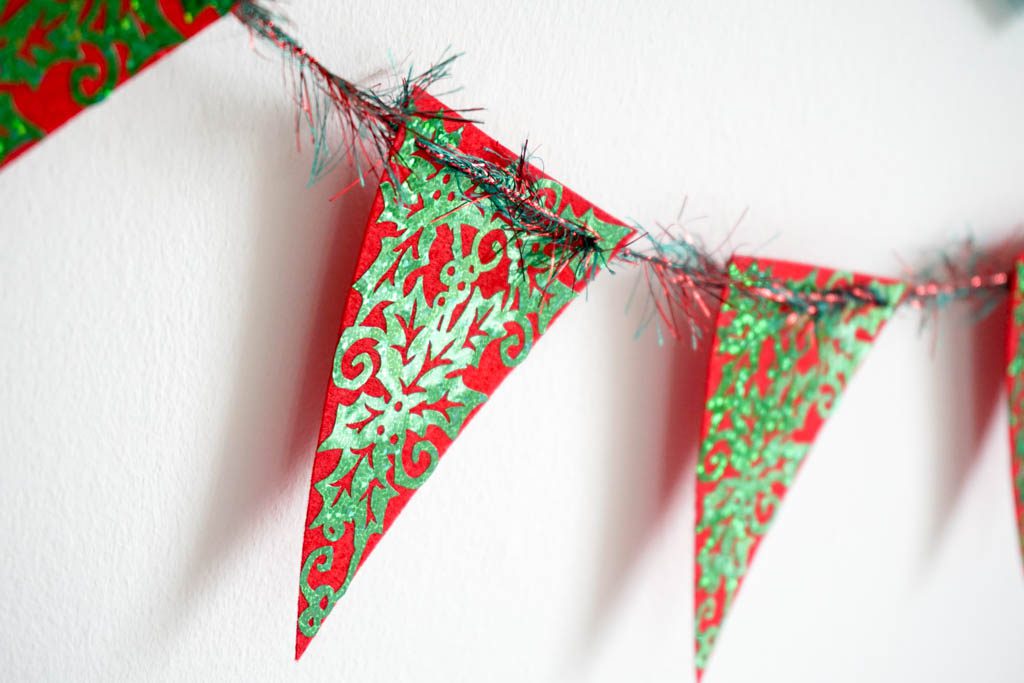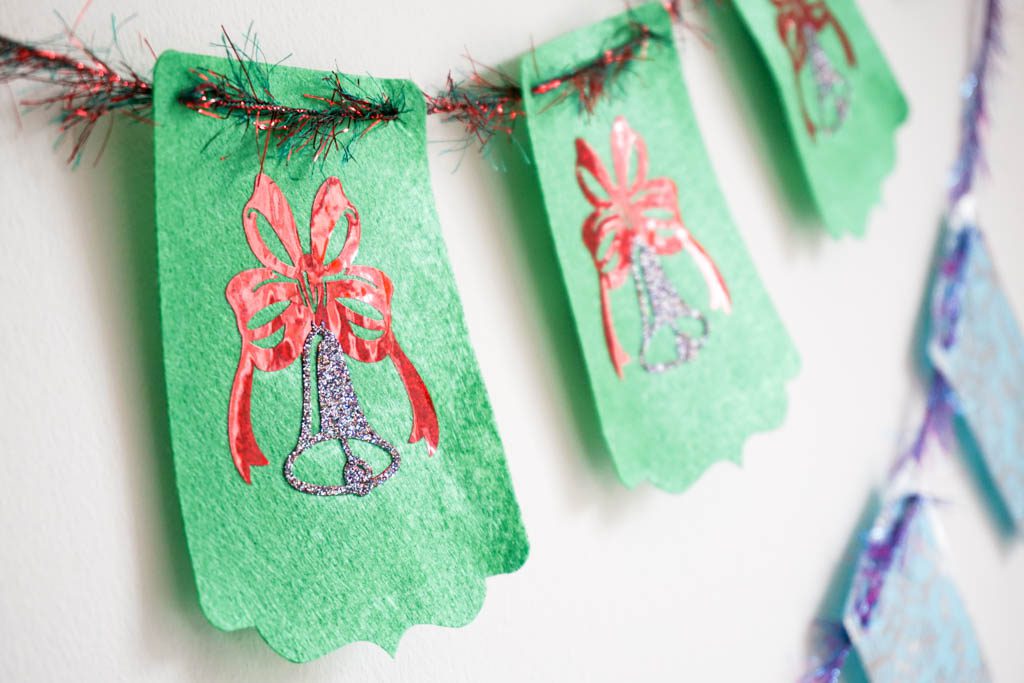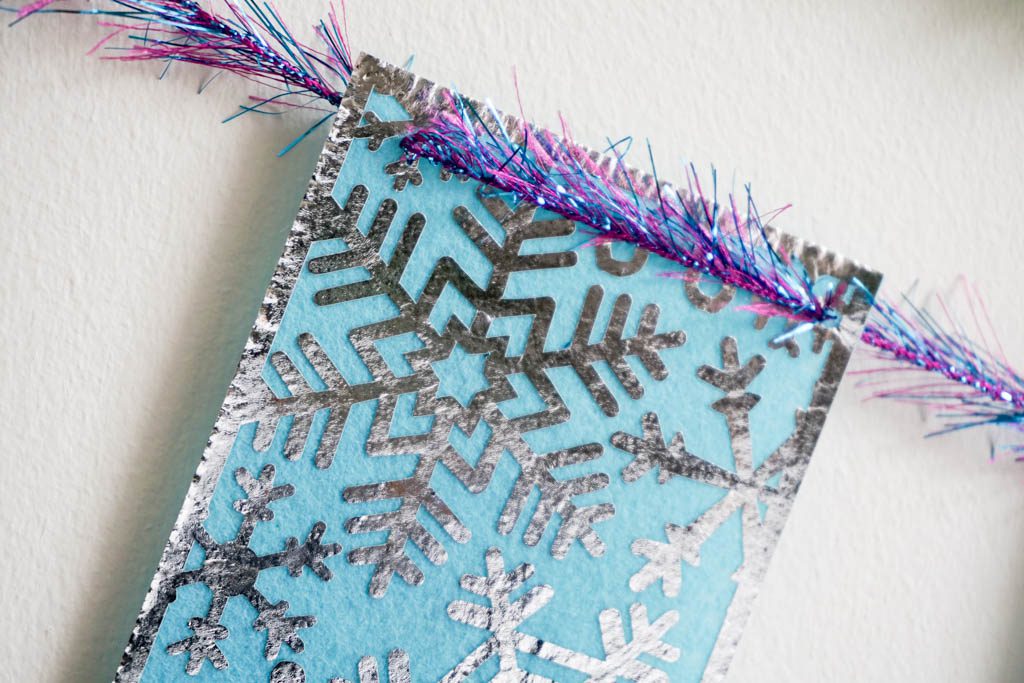 This is a sponsored conversation written by me on behalf of Cricut. The opinions and text are all mine.
For more Cricut Christmas fun, try these Winter Felt Ornaments with Cricut!