Spring is making itself known with sunny skies and warmer temperatures. The heavy coats have been packed away and lighter clothes are making their way out of the closet. With a change of season, I always feel the need to change up my purse along with my clothes. I didn't have anything that screamed spring to me, but I did have a zip pouch and pom pom trim and this Pom Pom Trim Spring Clutch is the happy result. This post first appeared on the Expo International blog.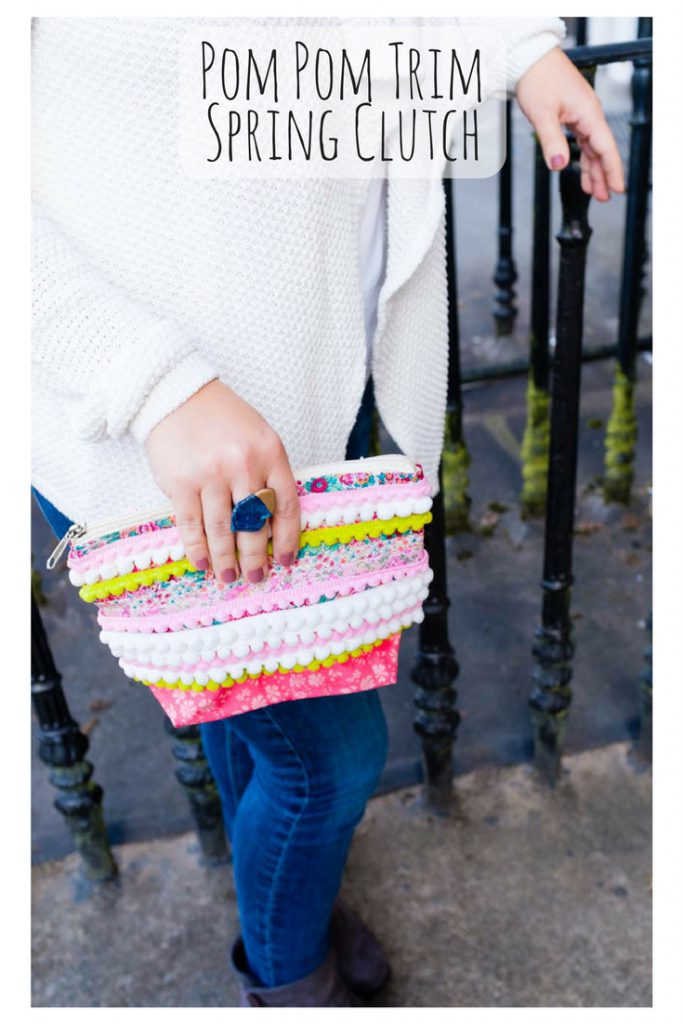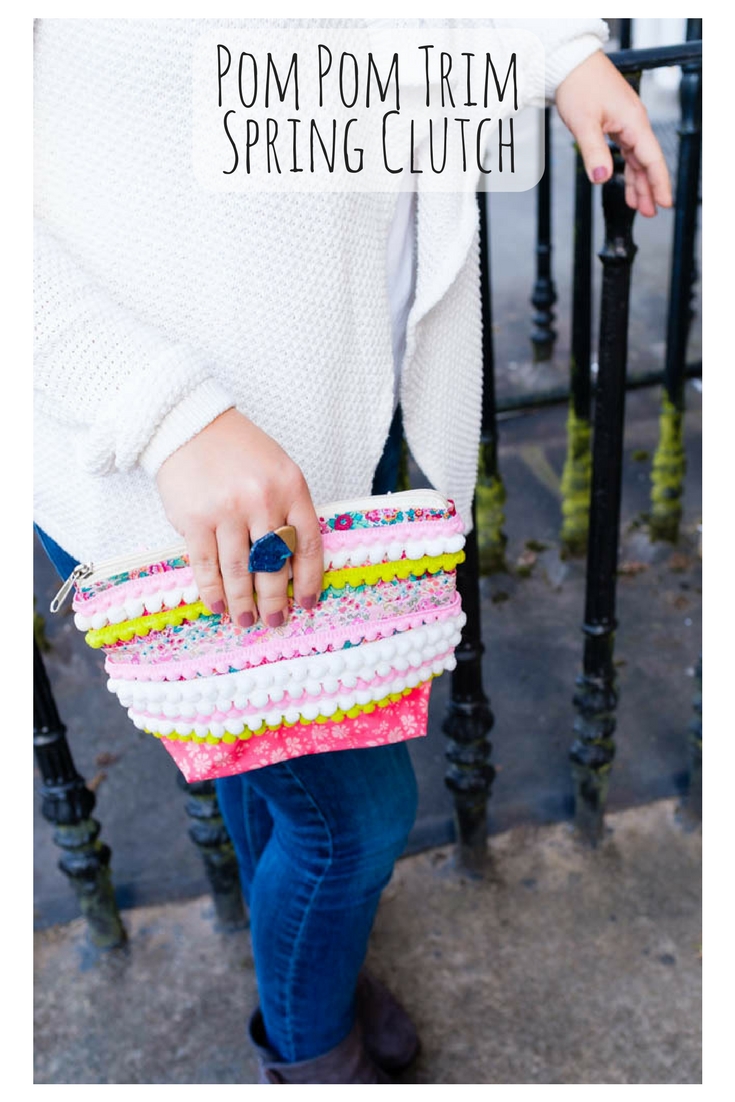 Supplies:
plain zip pouch (I got mine at my local craft store)
Beacon Fabric-Tac
assorted floral bias tape/ribbon
Franky Pea Pod 3/8″ Pom Fringe Trim in Lime
Franky Pea Pod 3/8″ Pom Fringe Trim in Pink
Franky Pea Pod 3/8″ Pom Fringe Trim in White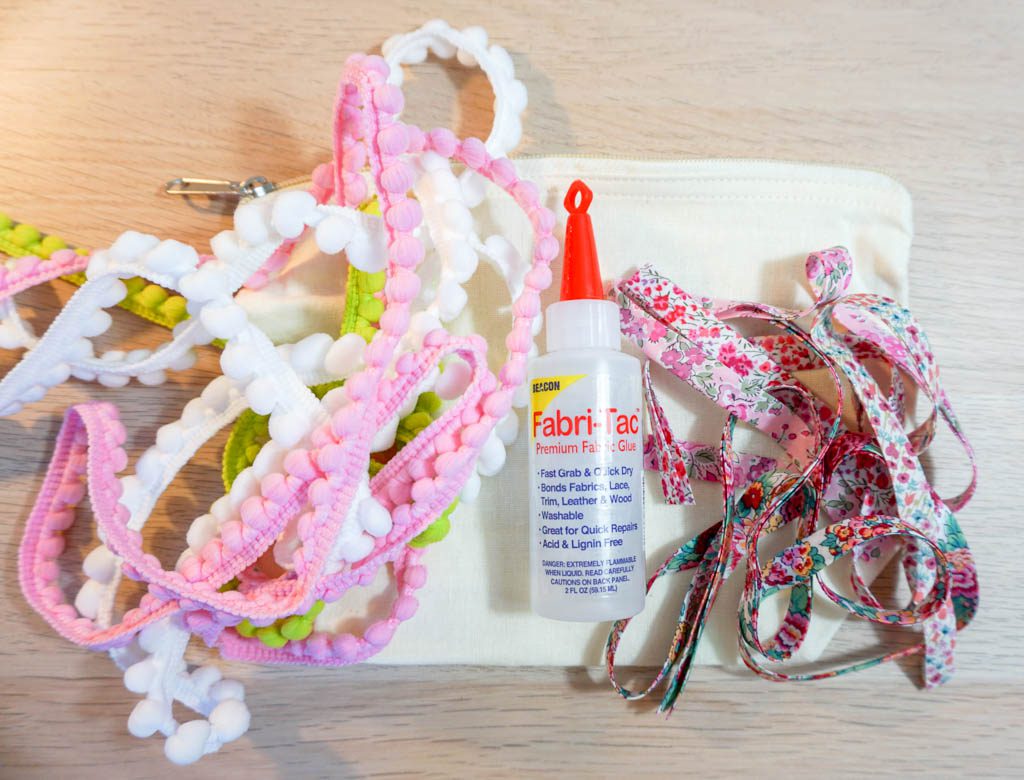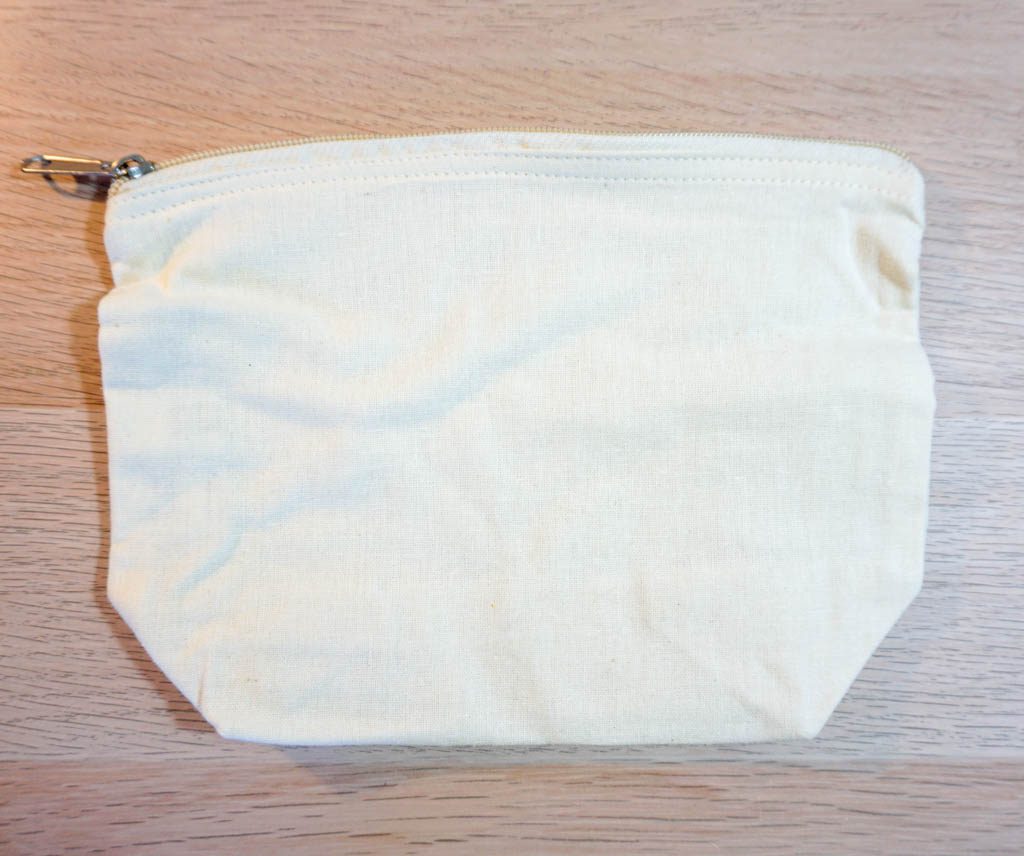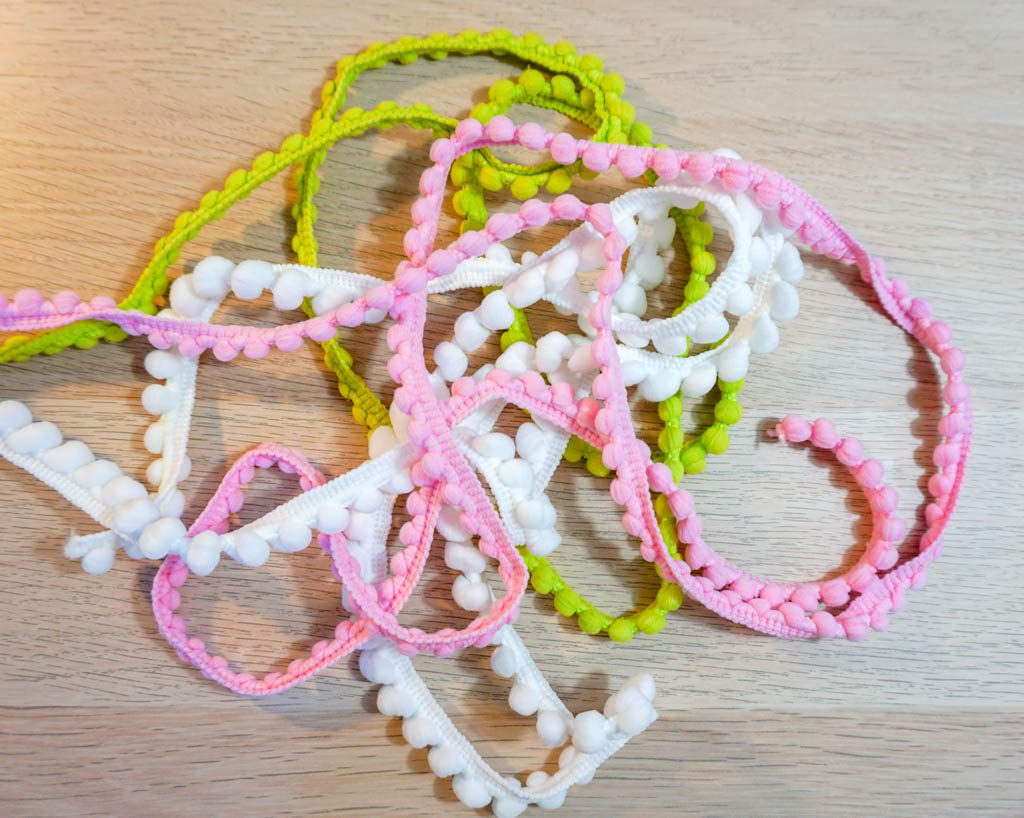 This clutch is all about working your way down. It goes quickly once you get into the groove. Put a line of Fabric-Tac at the top and place a piece of your bias tape/ribbon over it. Make sure you leave enough length to go around the back at the end.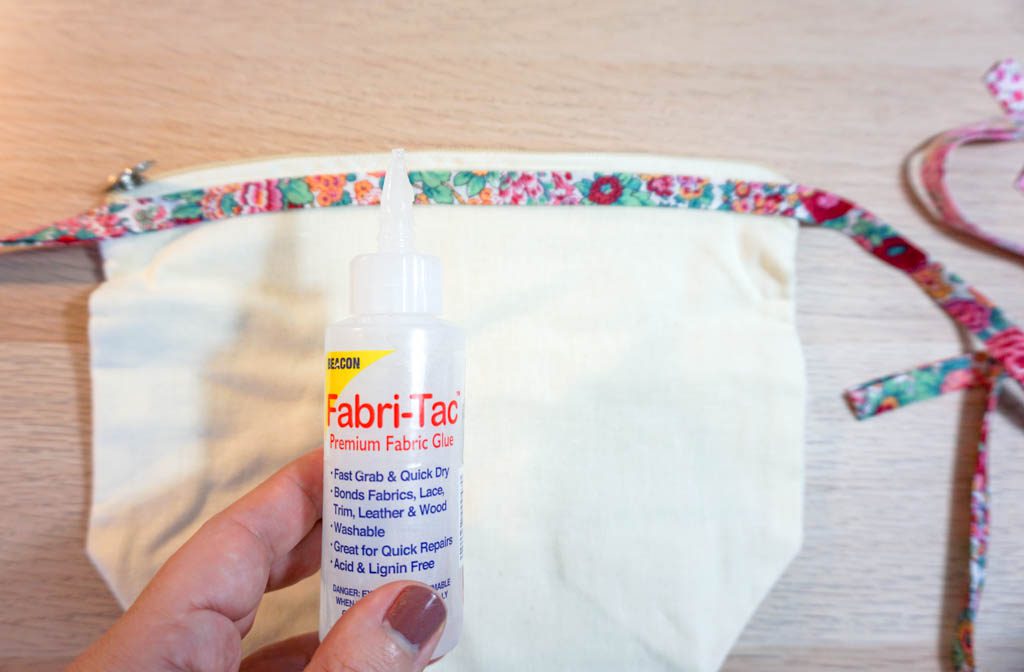 Work your way down the clutch with a stripe of Fabric-Tac and length of pom pom trim or ribbon in whatever order strikes you.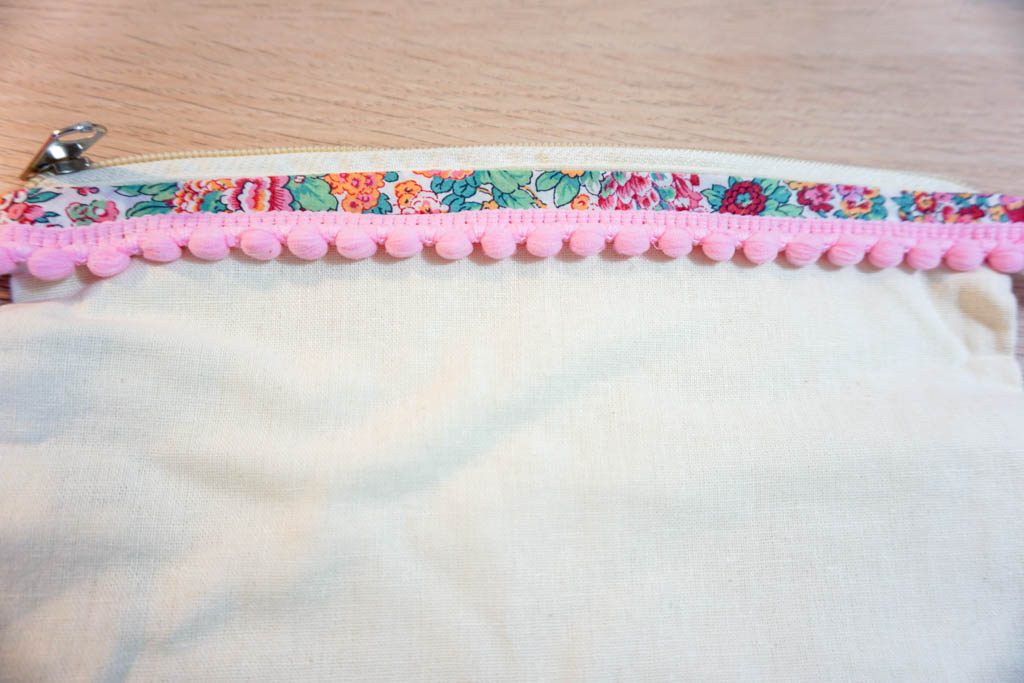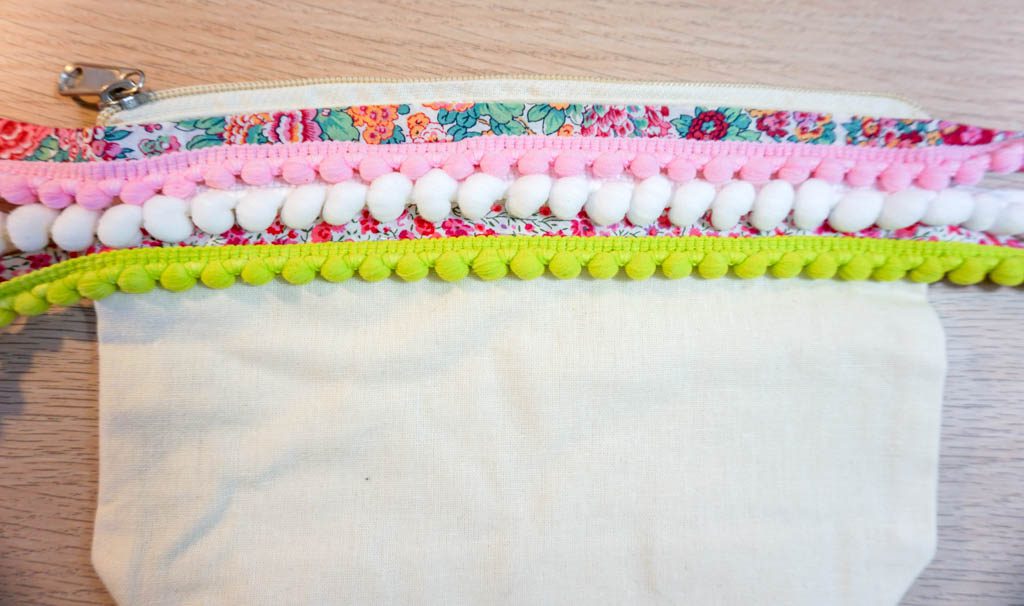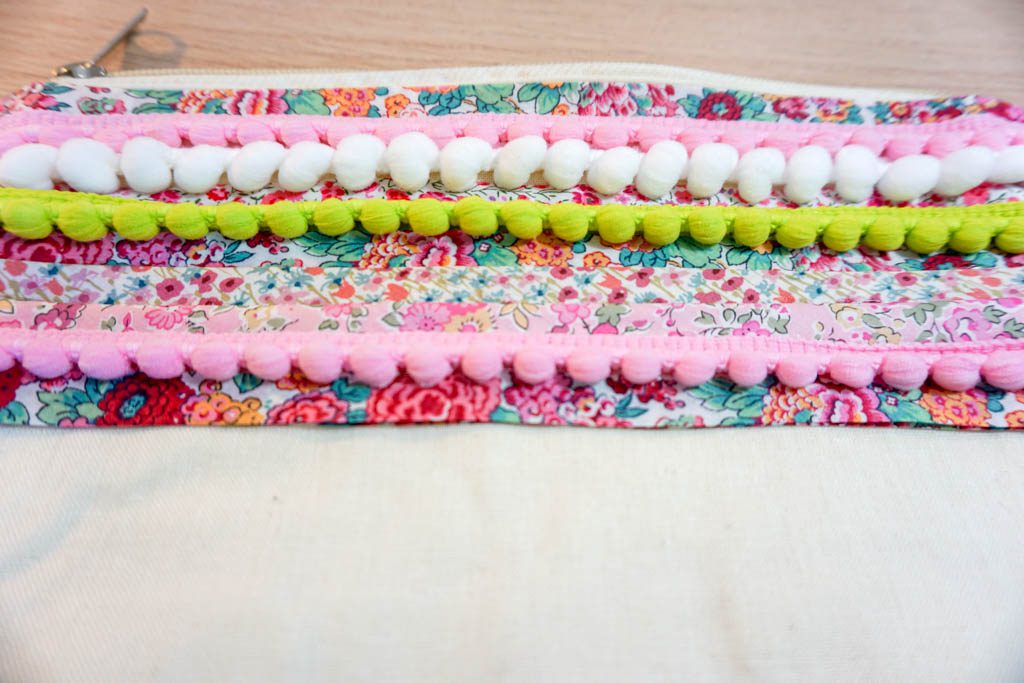 When you've covered the front of the clutch, flip it over and glue down the back so that the pieces match up.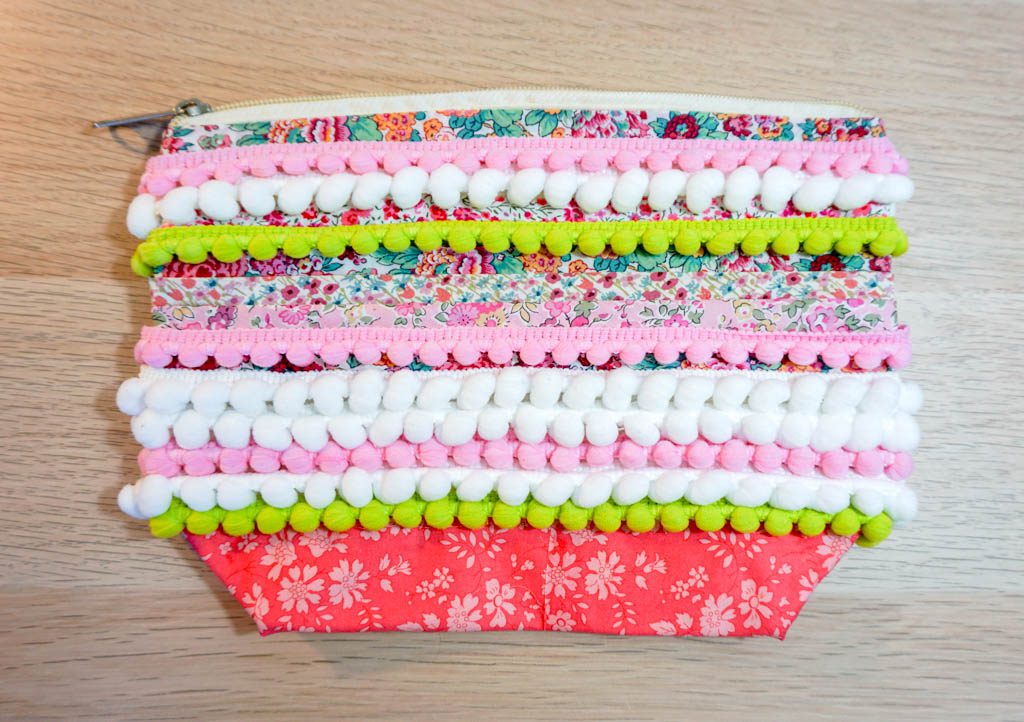 This Pom Pom Trim Spring Clutch is a fun accessory to carry around as the days warm up and bonus that it's super easy to make! It's great for a quick dash to the shops or heading out for a nice lunch with friends. Happy spring!