We can't get enough bright and cheerful colours right now. The girls asked for some new colourful bedding, but as we're in this flat temporarily we don't want to go too crazy with that kind of purchase. I did, however, make them these super cheerful (and easy!) personalized Pom Pom Trim and Sequin Pillowcases that really brighten up their bedding and room. This post first appeared on the Expo International blog.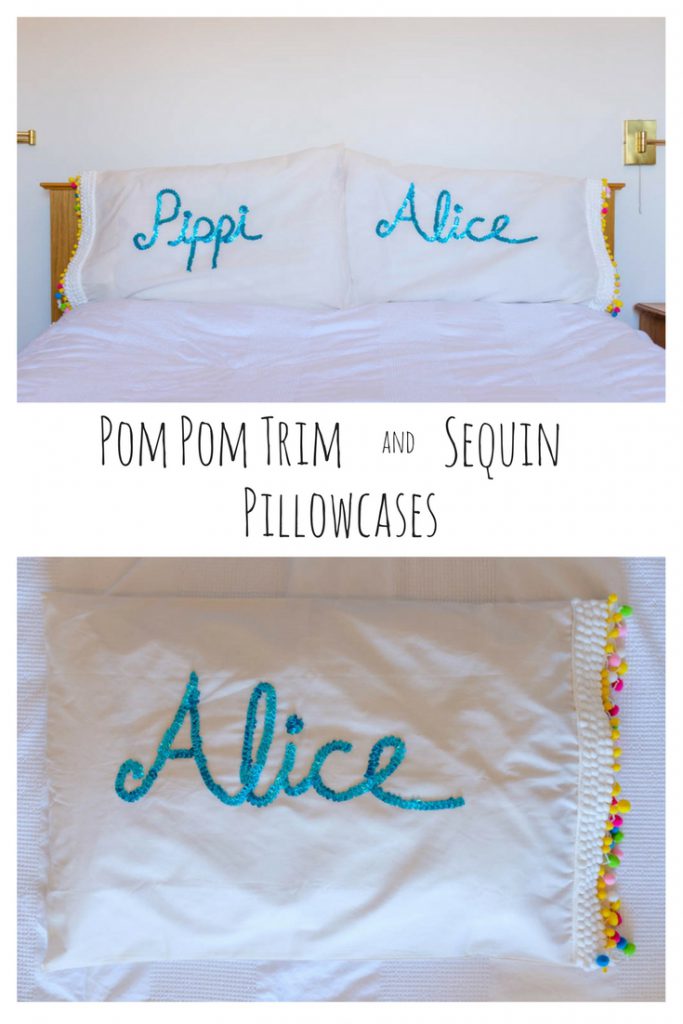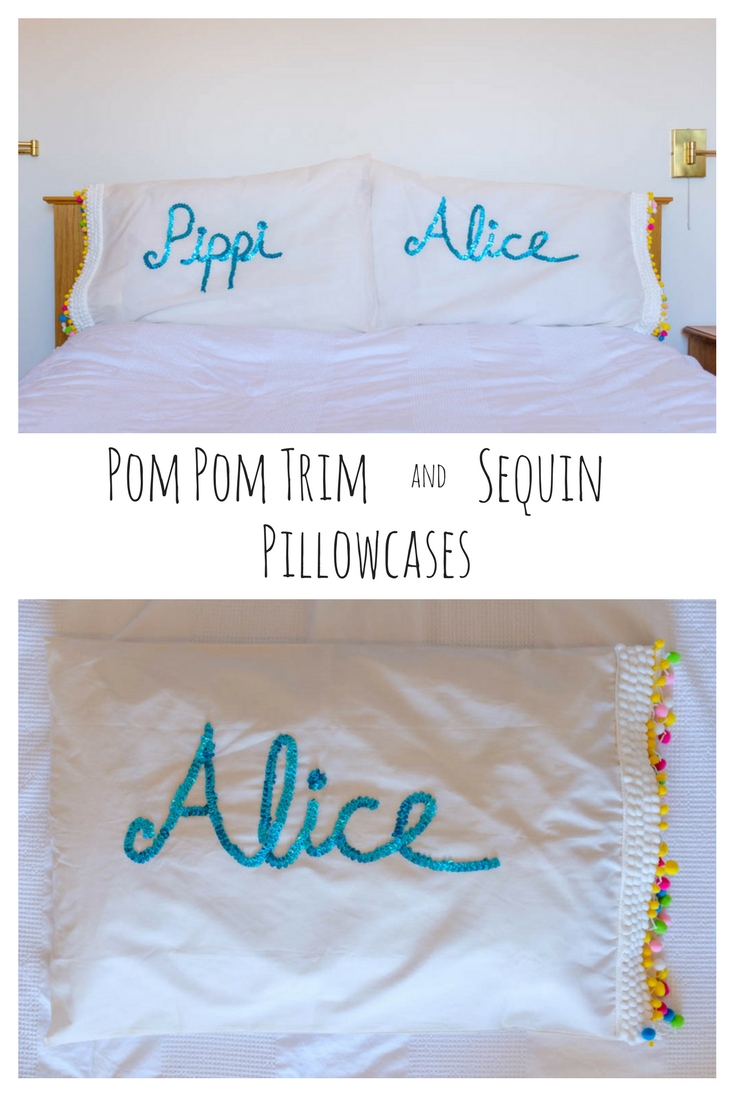 Supplies:
plain white pillowcases
Franky Pea Pod 3/8″ Pom Fringe Trim in white
Lorelli PomPom Fringe Trim 3/4″
3/8″ Starlight Hologram Stretch Sequin Trim in aqua blue
glue
fabric marker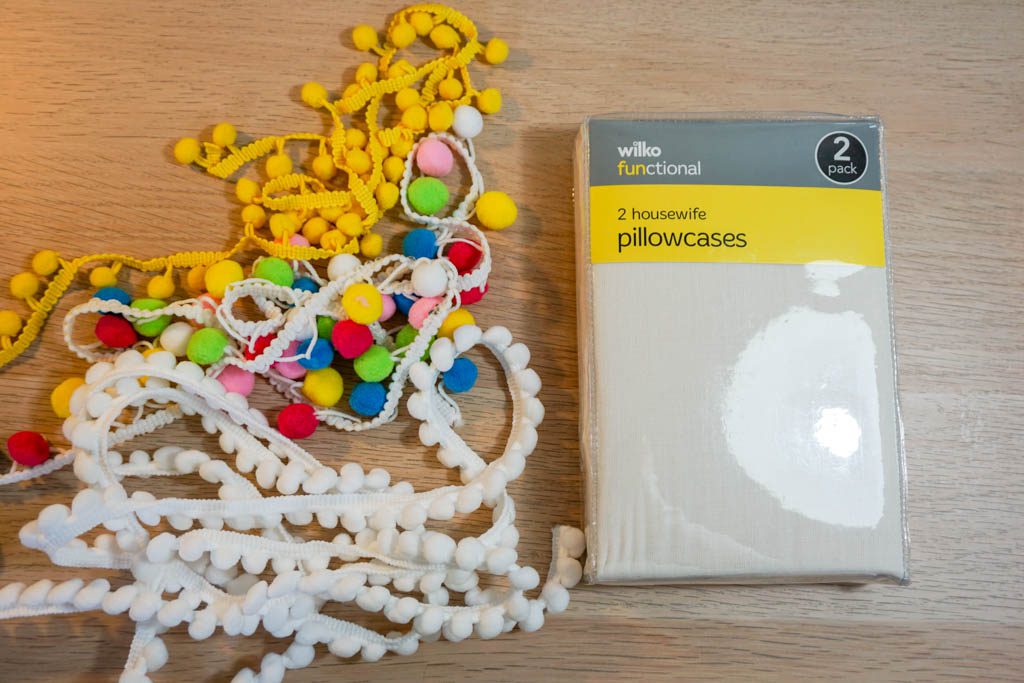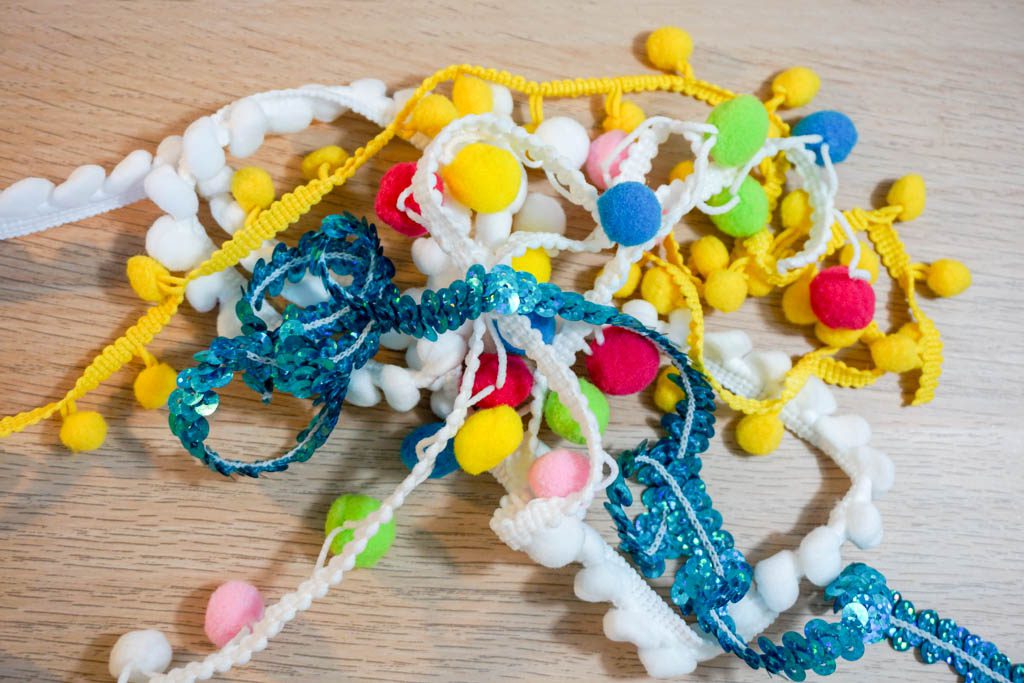 Glue the pom pom trim in rows along the open side of the pillowcase. I started with the Lorelli trim closest to the edge, then the yellow, and then four rows of white. Do both sides of the pillowcase.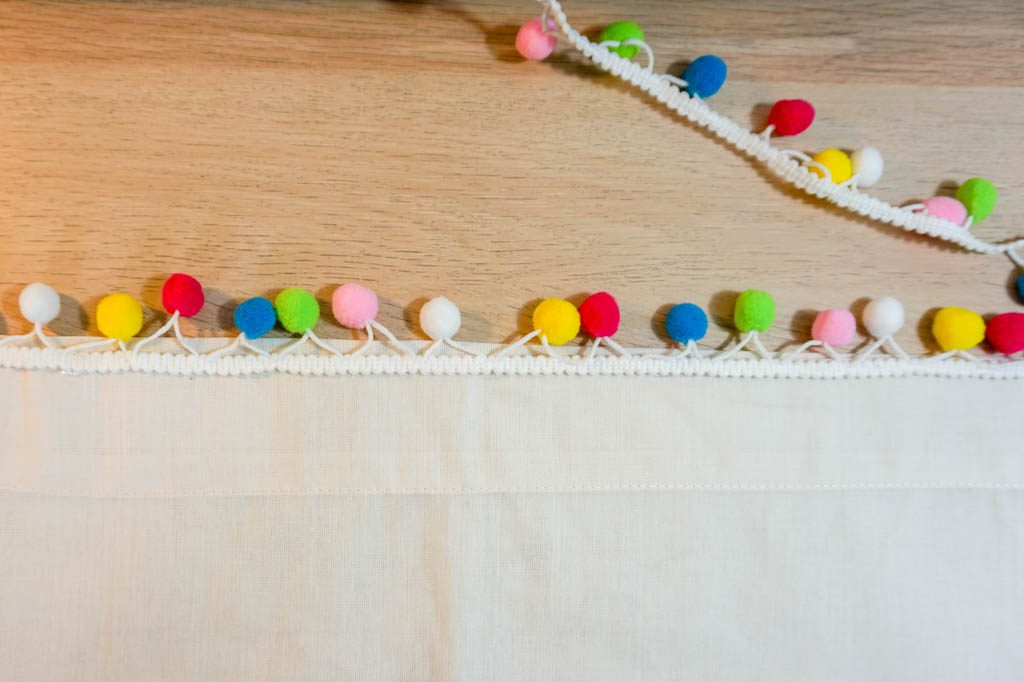 Write out the name on the pillowcase using the fabric marker.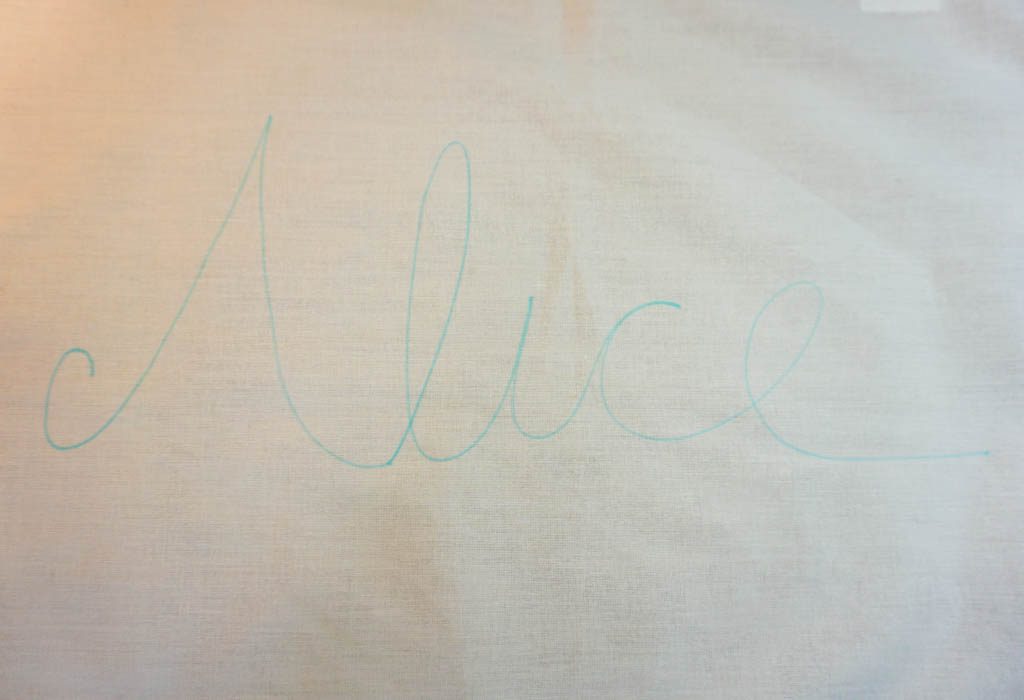 Go over the name in glue.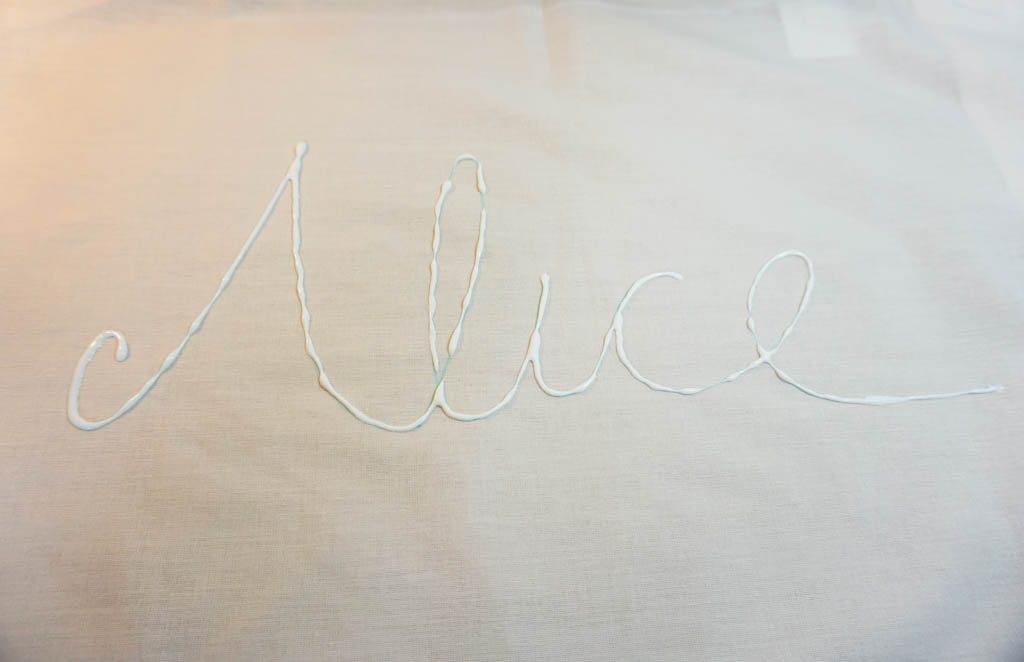 Add the sequin trim! You may need to cut it in pieces depending on the name.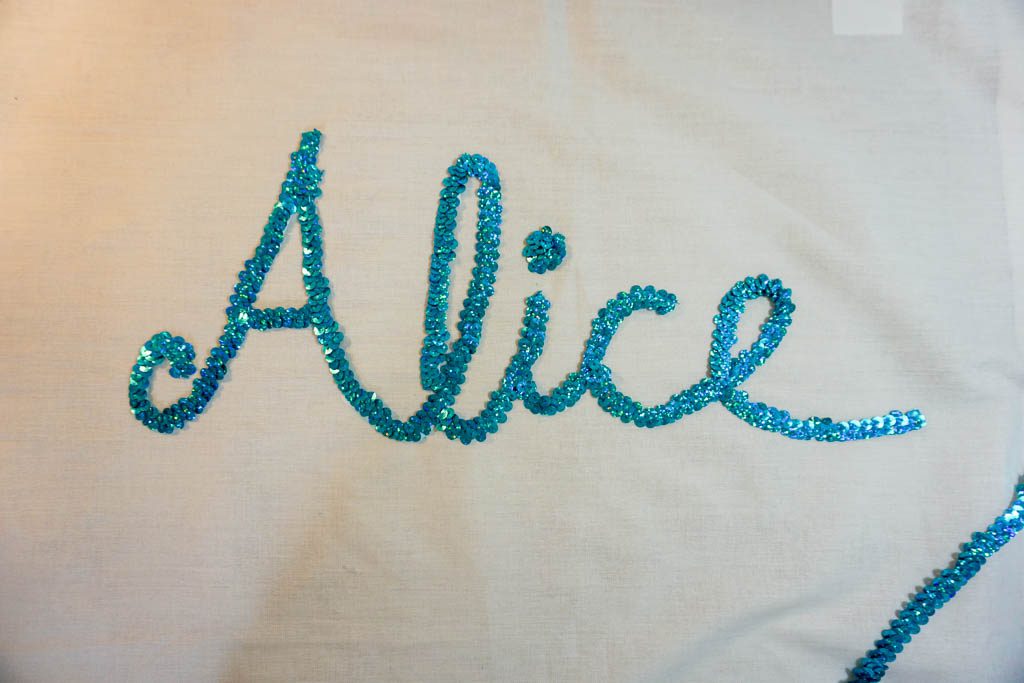 These Pom Pom Trim and Sequin Pillowcases are so easy to make and they're such a happy addition to anyone's bed. They make the perfect cheerful shams!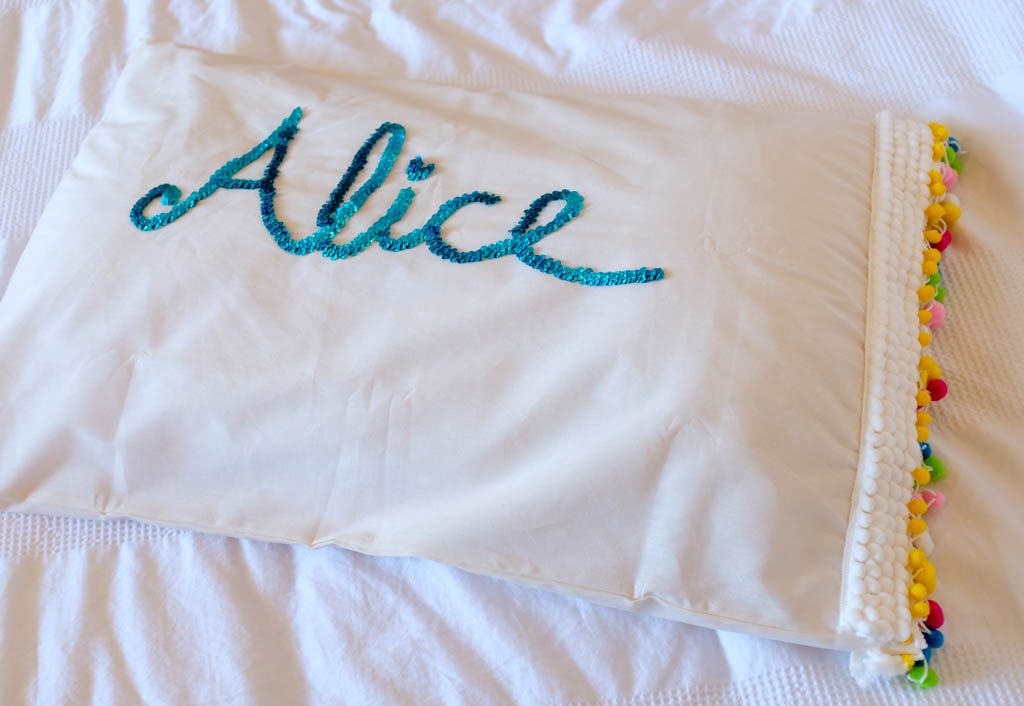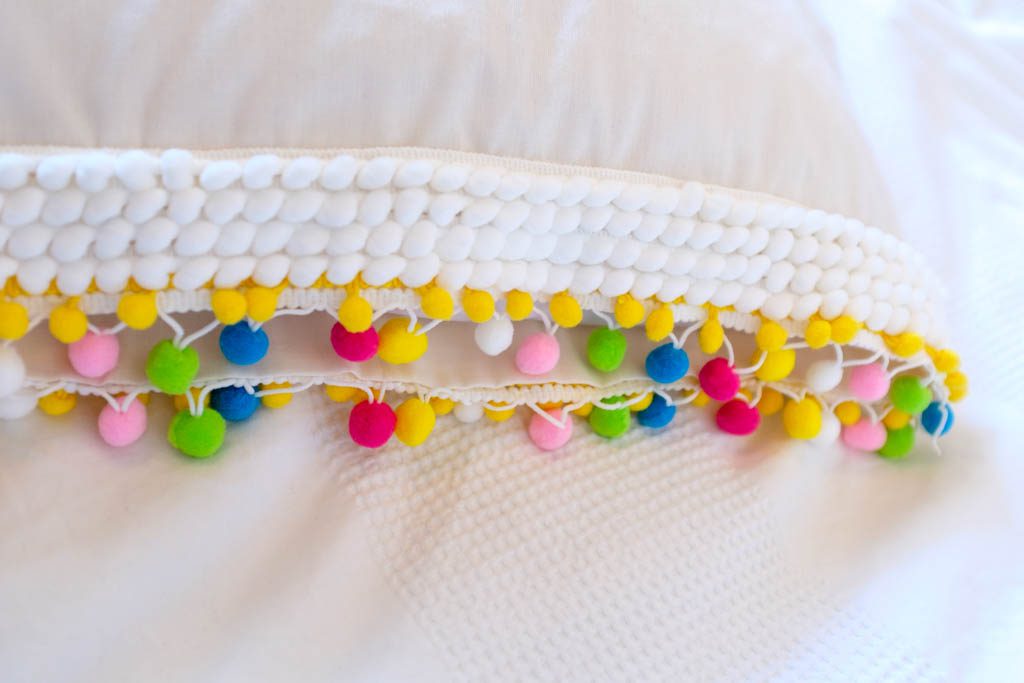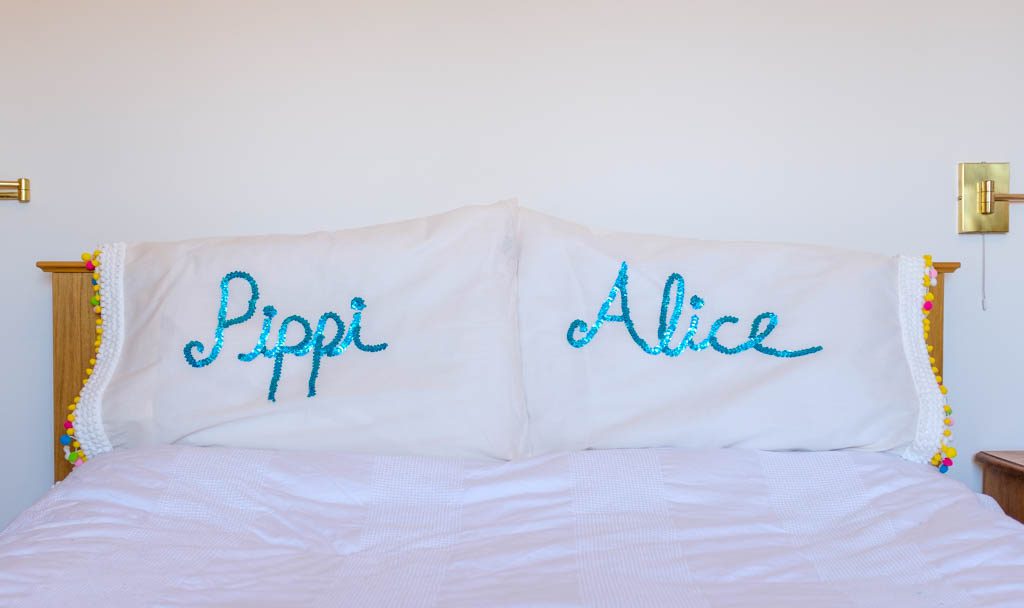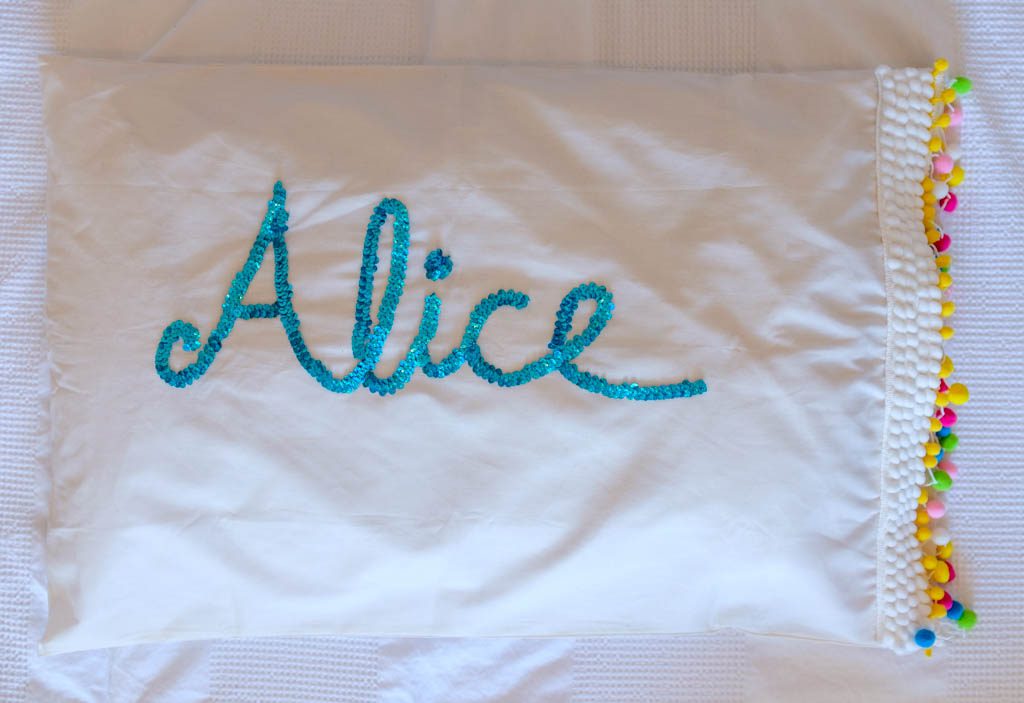 SaveSave
SaveSave