When we were in London last October, I had Liberty of London on my must do list. I bought a few small things from their fabric section, including a pack of pre-cut hexagons in assorted fabrics. I don't quilt (yet!), so they've been sitting around waiting for me to figure out what to do with them. I had some bits of pom pom trim hanging around that ended up next to my fabric and I realized that they coordinated pretty well. I can't get enough of fun tea towels and decided that Pom Pom and Hexagon Tea Towels would be the perfect pairing for my hexagon fabric and trim. This post first appeared on the Expo International blog.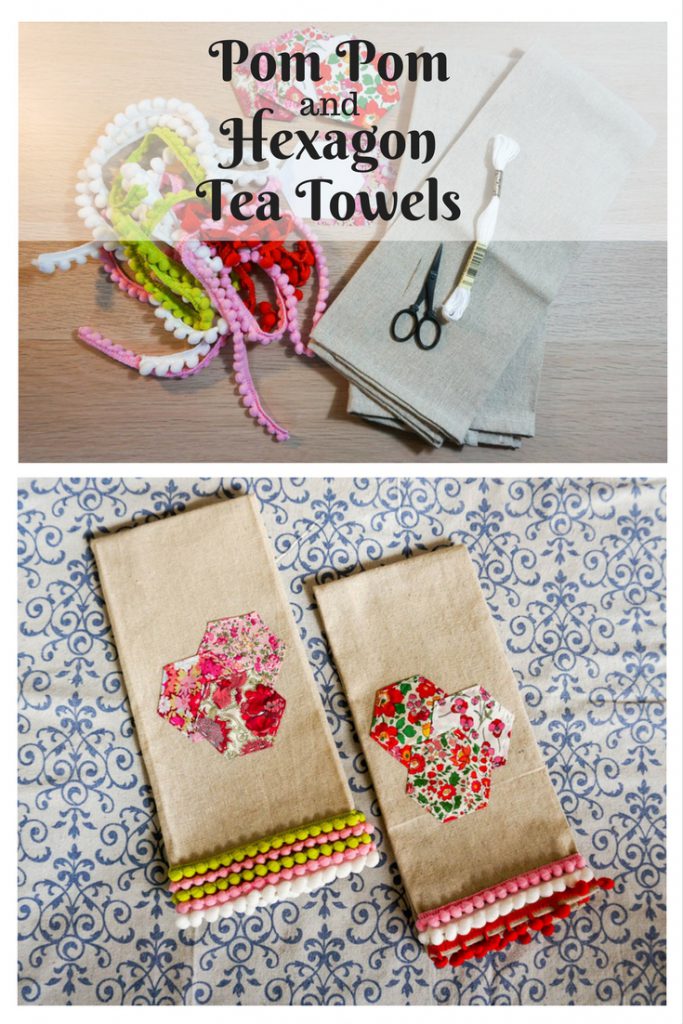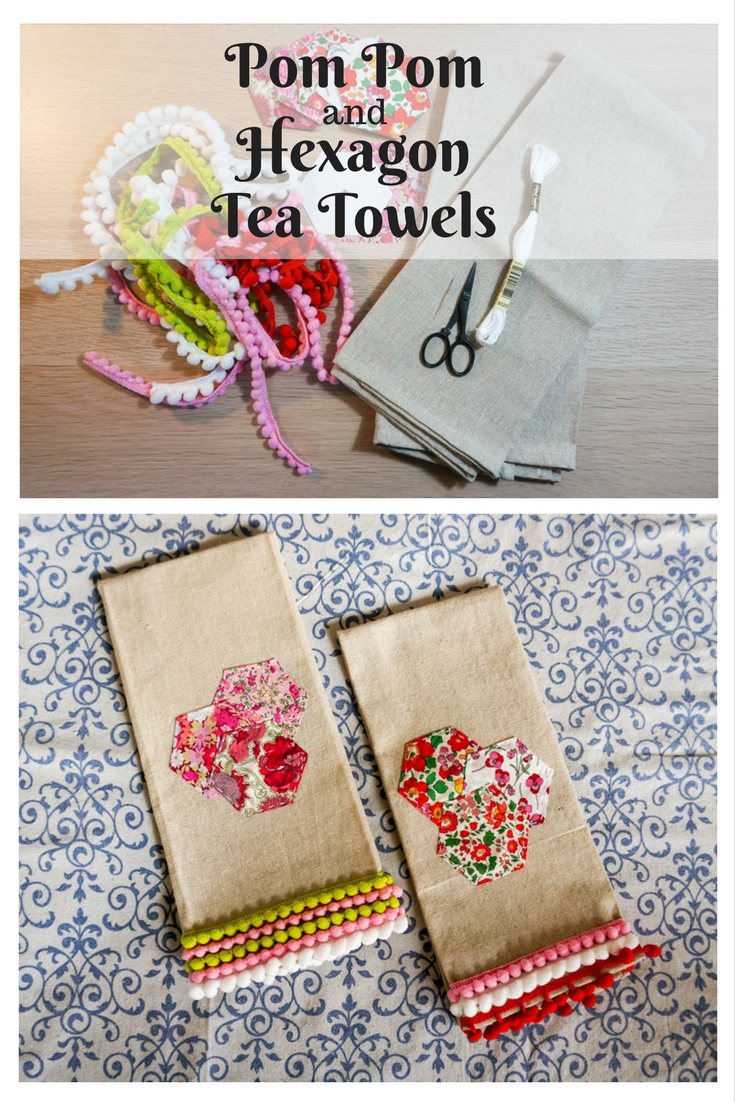 Supplies:
floral fabric (mine was Liberty of London and was already cut into hexagons)
hexagon template
plain tea towels
white thread
assorted pom pom trim (I used Pea Pod in White, Lime, and Pink and 3/8″ Pom Fringe in Red)
embroidery needle
fabric glue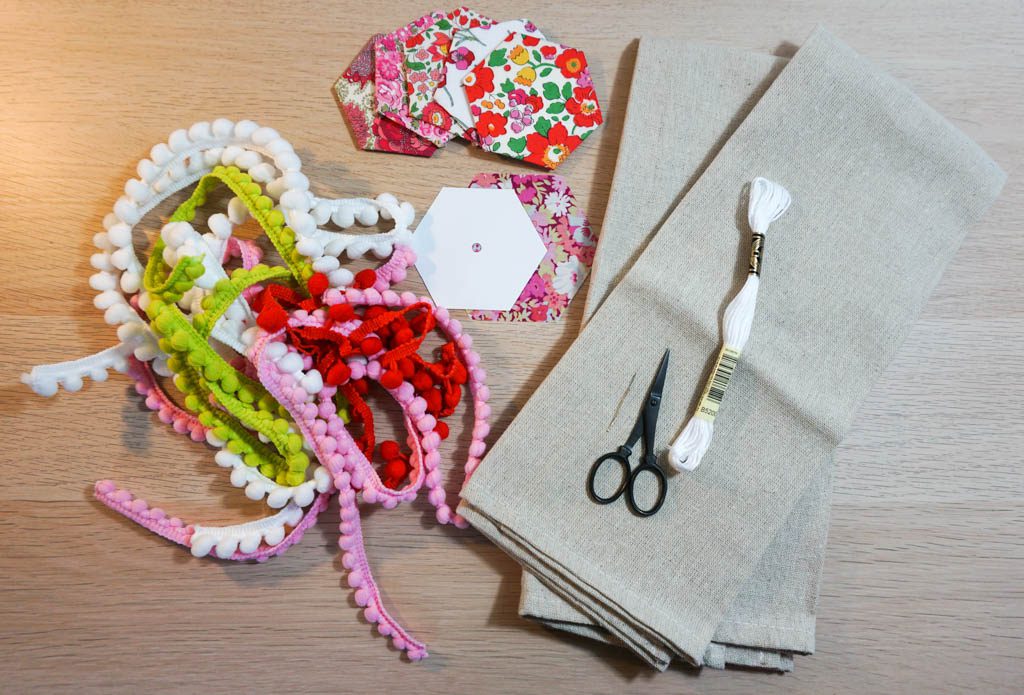 My fabric was already cut into hexagons, so I used my templates simply to get clean edges. I folded the edges over the template and stitched the corners together. If you need to, you can put a dab of glue on the template to help catch the fabric better. Make sure you don't put too much on, though, because you need to remove the template before you stitch it onto the towel.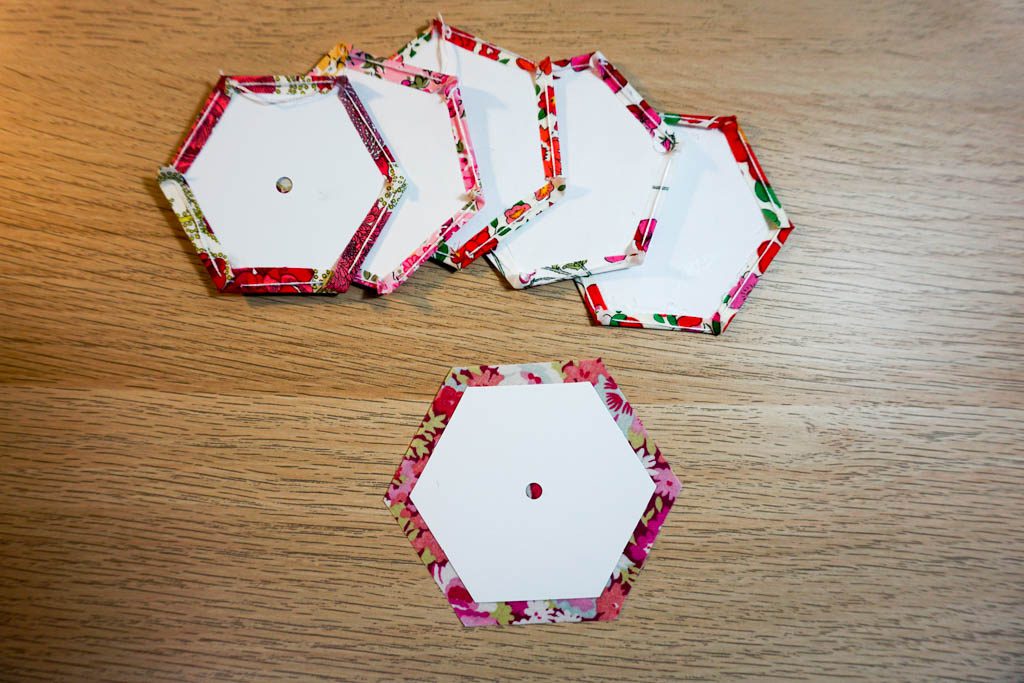 Figure out how you want to place your hexies on your towel.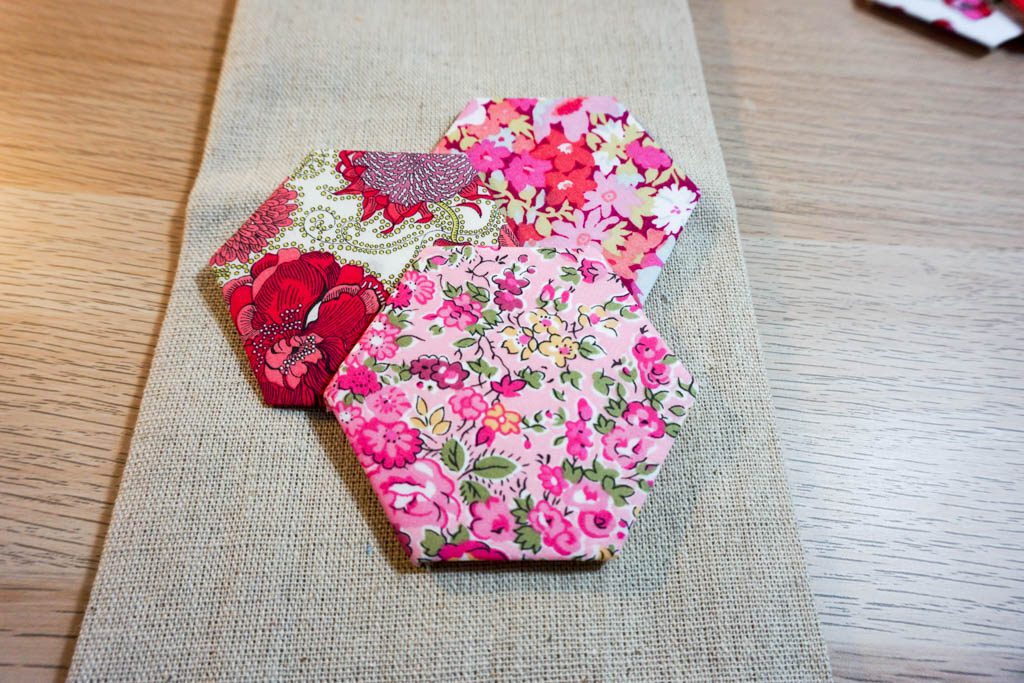 I just used a simple stitch to attach my hexies. I made sure to stitch through the folded over bit of fabric.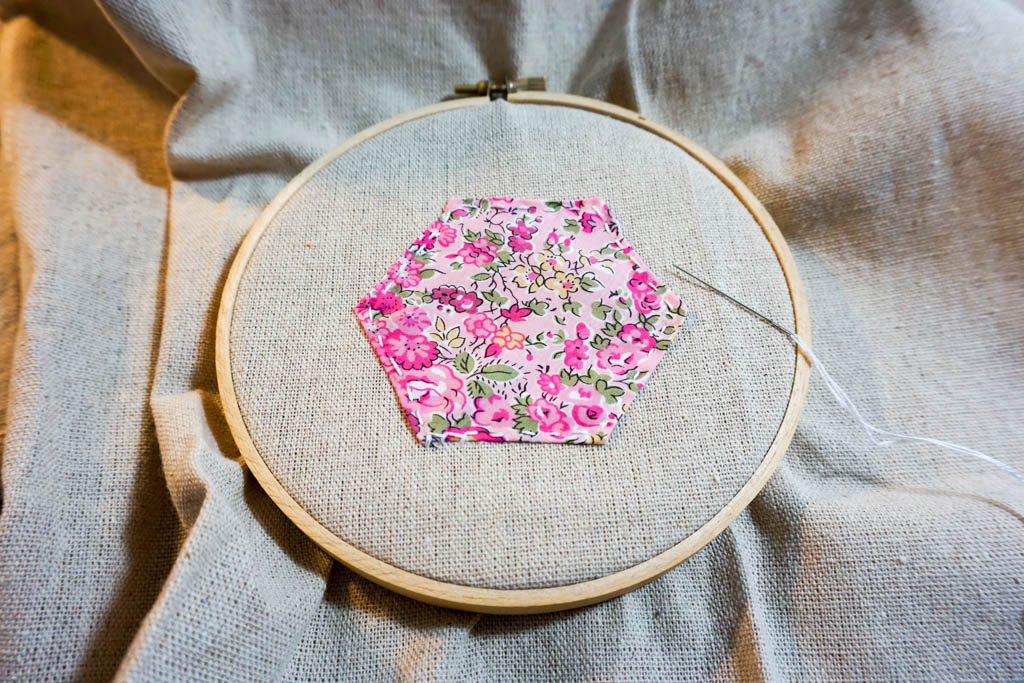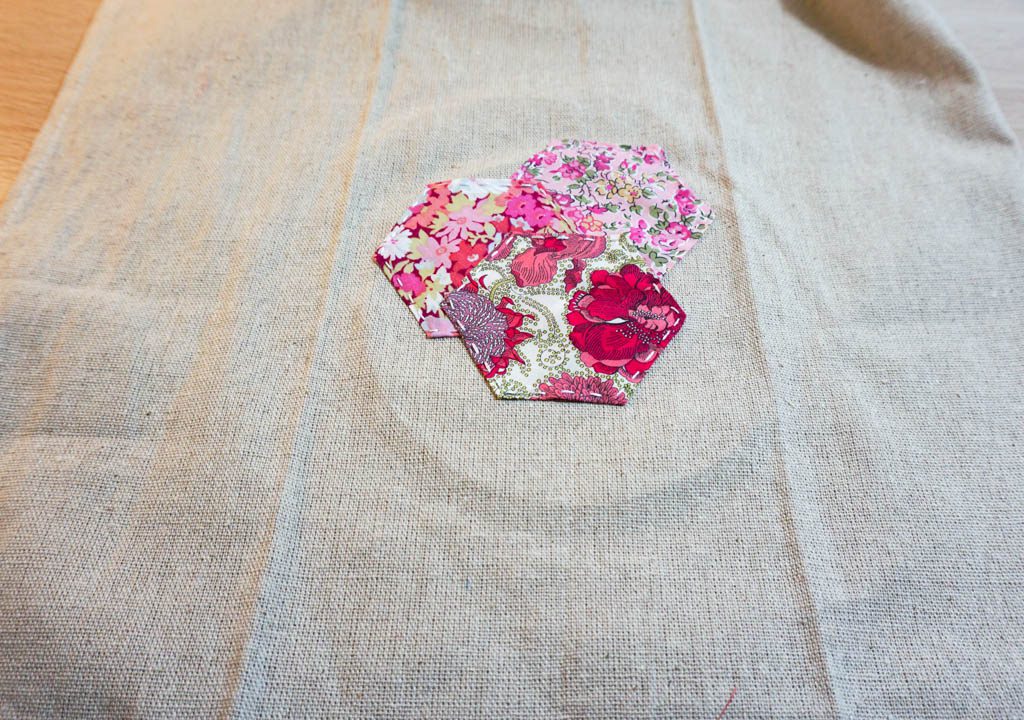 When you've finished stitching on your hexies, start attaching your pom pom trim. I stitched mine on (again, simple stitches between poms), but you can use fabric glue if you prefer.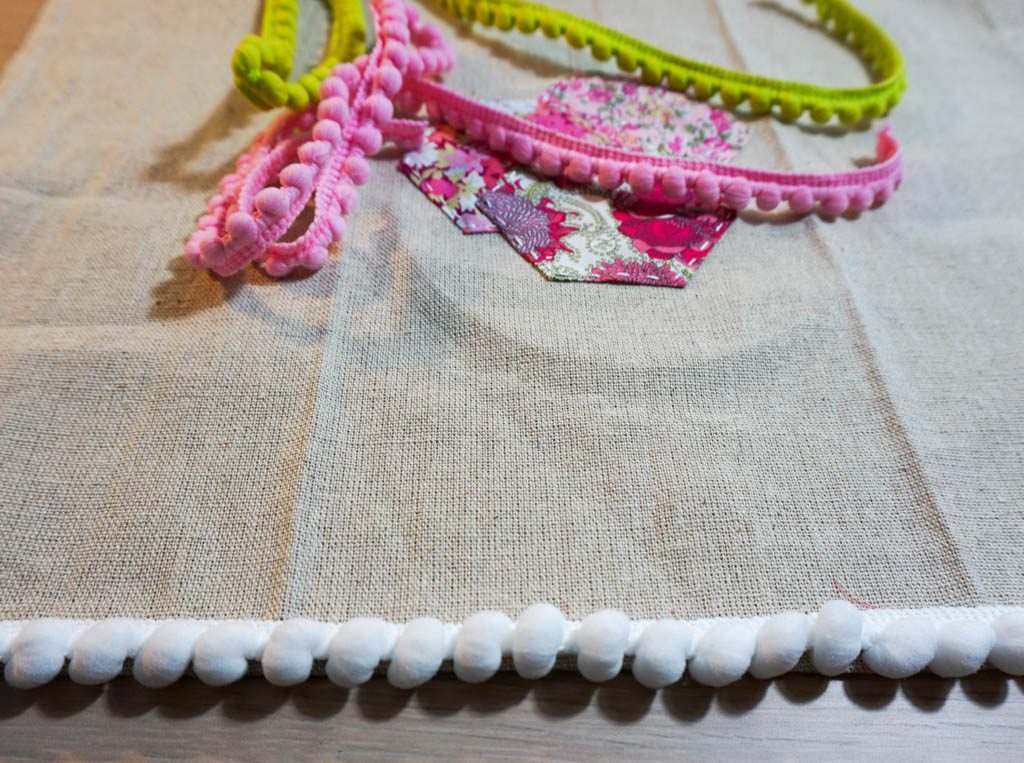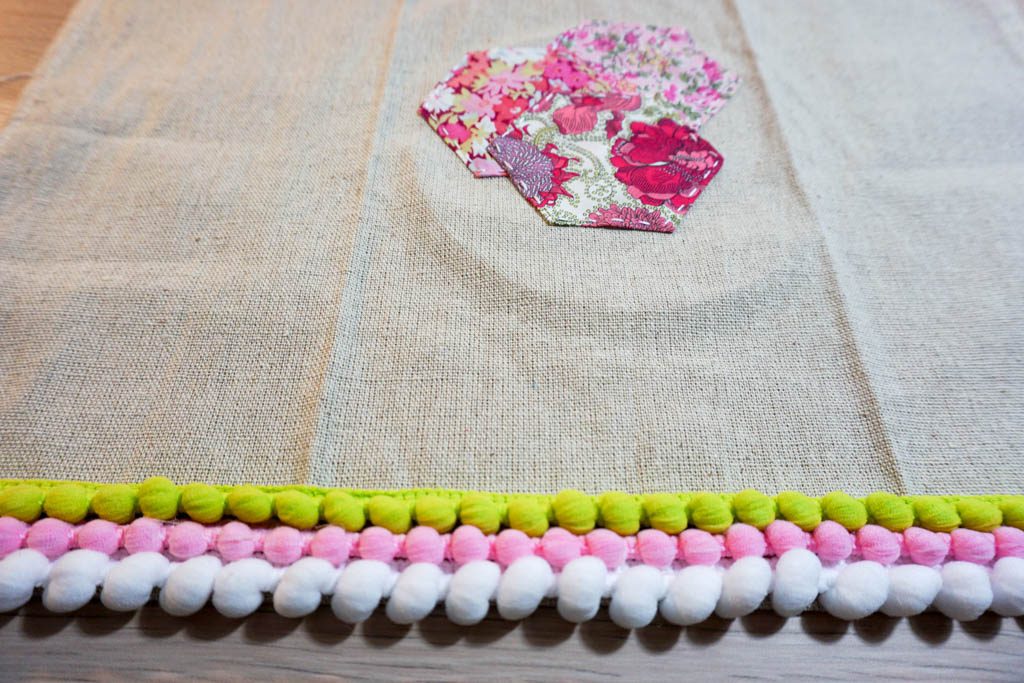 When you're finished, iron out any creases if you need to.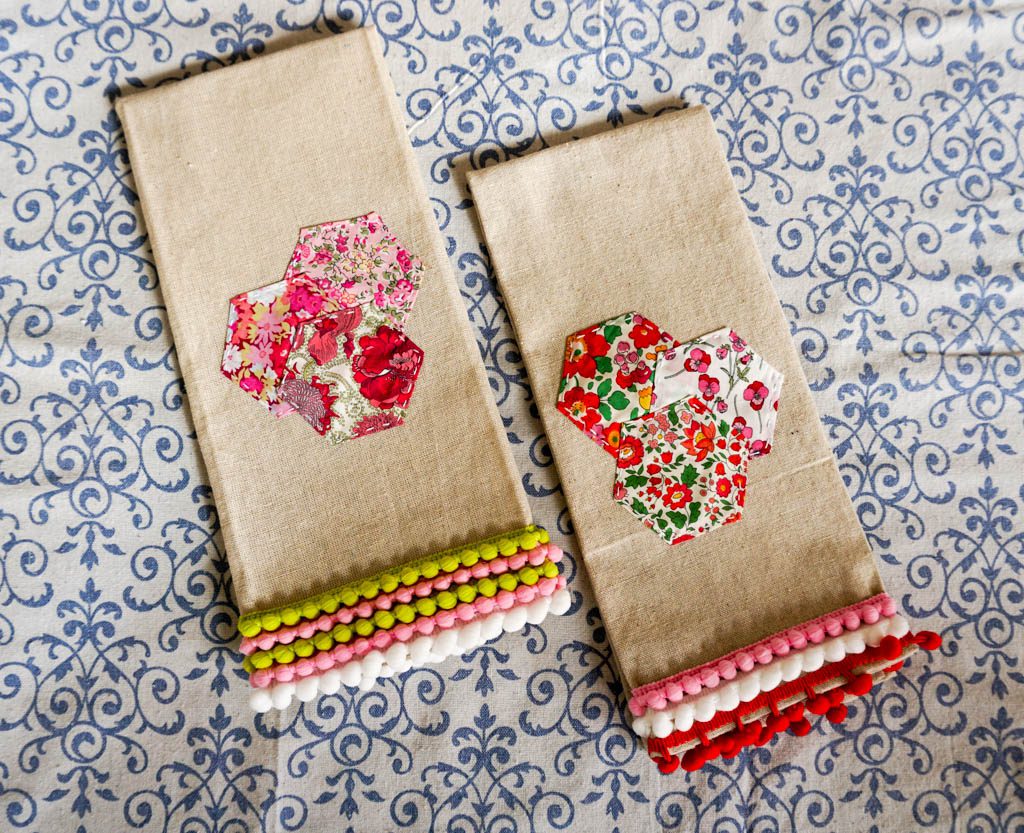 These Pom Pom and Hexagon Tea Towels will brighten up any kitchen and are such a fun way to use up small bits of fabric and trim you may have left over from other projects.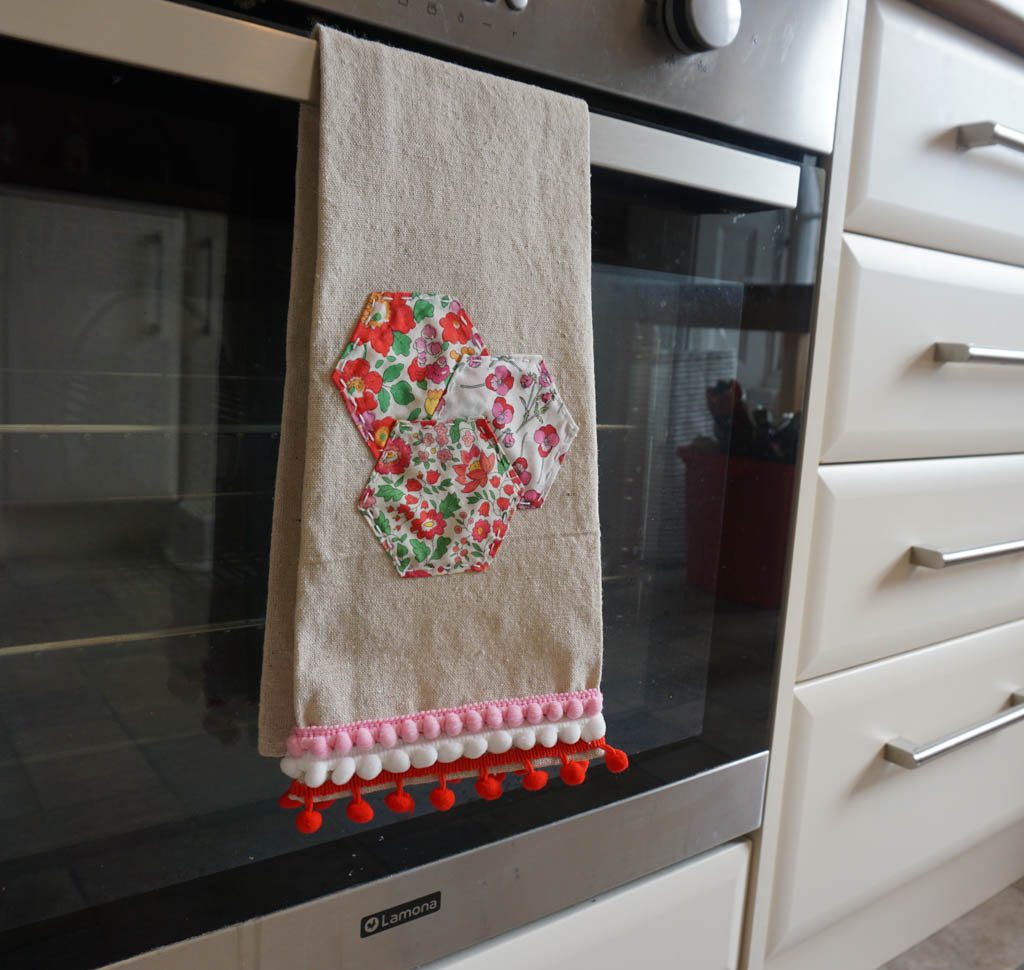 SaveSave
SaveSave