I wanted to make a fresh batch of ornaments, but I wanted something pretty easy and quick. I didn't want to give up stitching, though. After rummaging around my craft supplies, I realized that I had some faux leather that I hadn't worked with yet and it seemed like a great time to try it out. These super simple Faux Leather and Fabric Heart Ornaments are a quick and easy make and are a fun addition to my mostly handmade Christmas tree.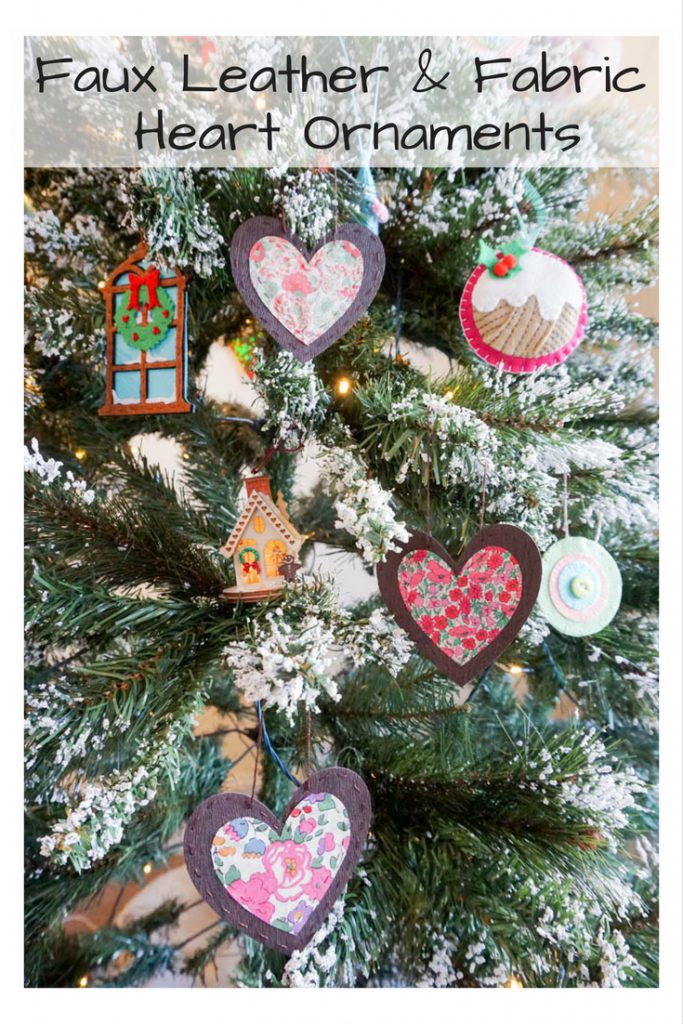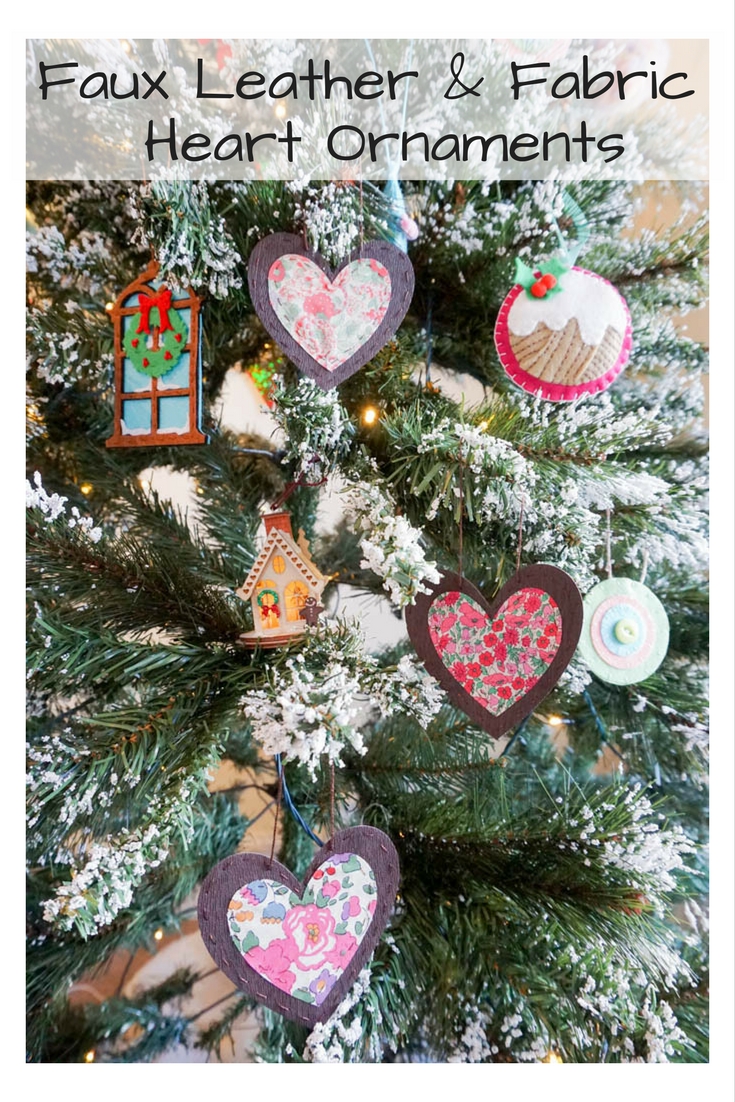 This post contains affiliate links.
Supplies:
Faux Leather (I used Woodgrain in Walnut)
fabric (I used Liberty of London scraps)
brown metallic thread
needle
scissors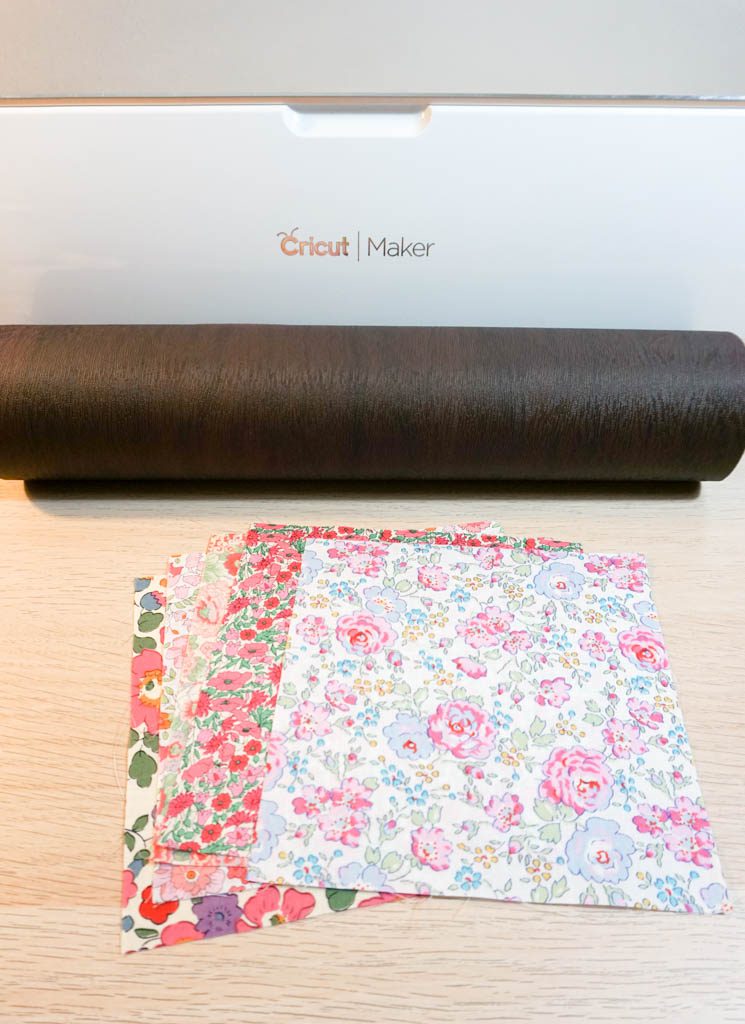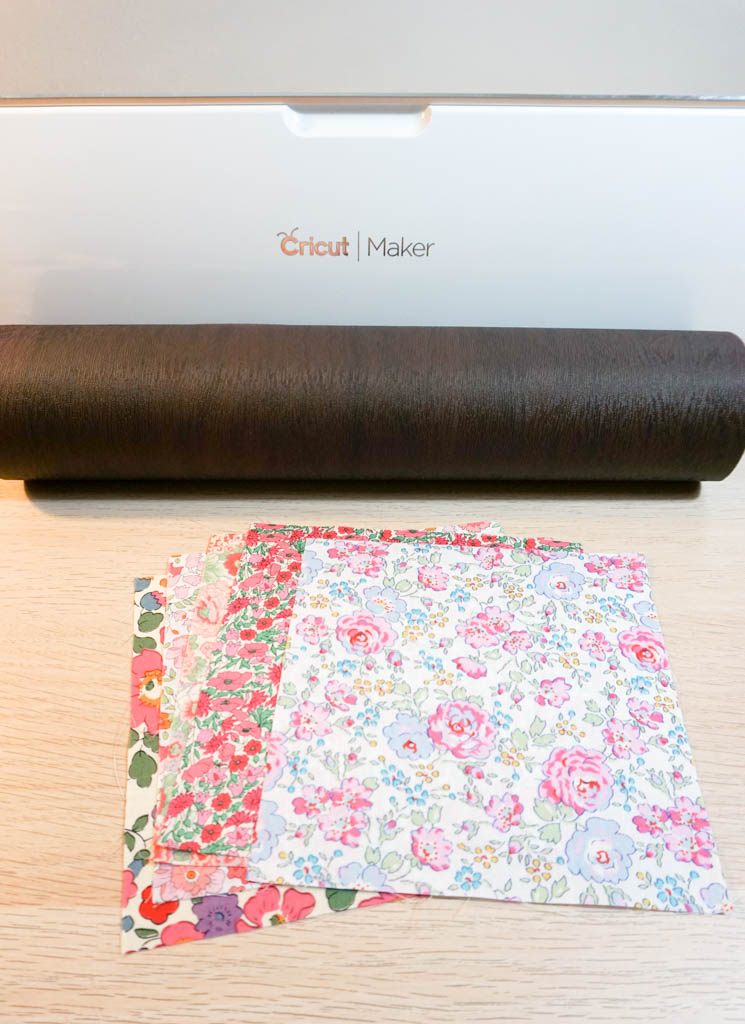 These ornaments are simply the heart shape in two different sizes.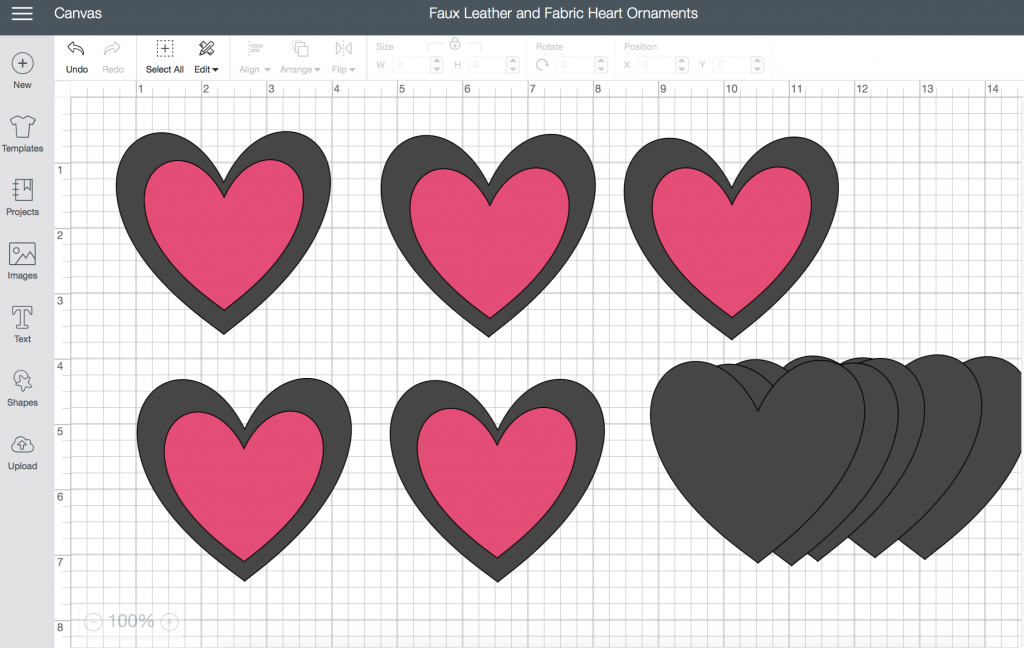 Cut out two pieces of faux leather per ornament in the larger size and one smaller size in fabric.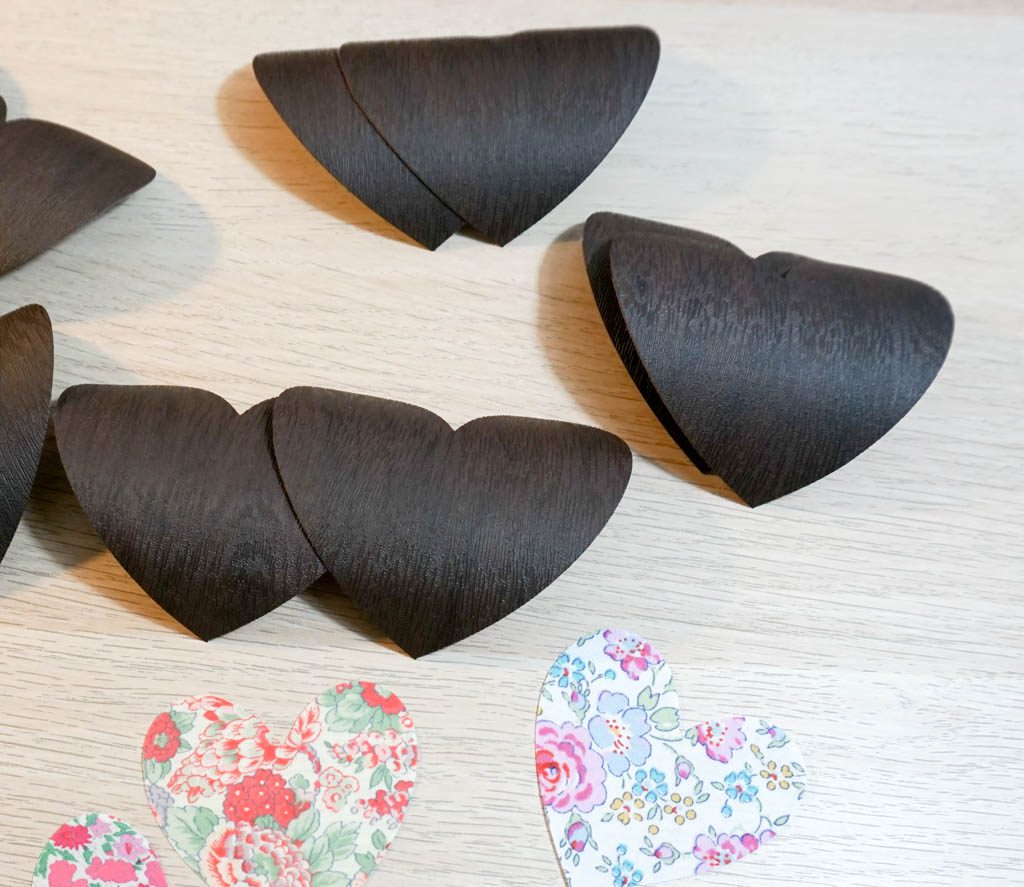 Using a single strand of thread, stitch the fabric heart onto one of the pieces of faux leather.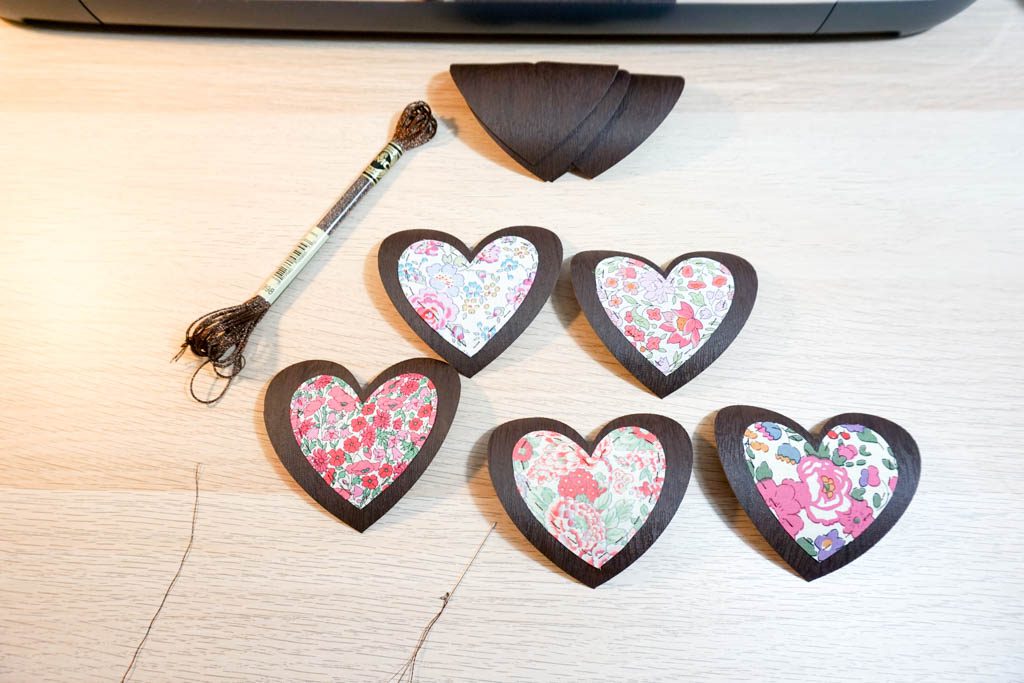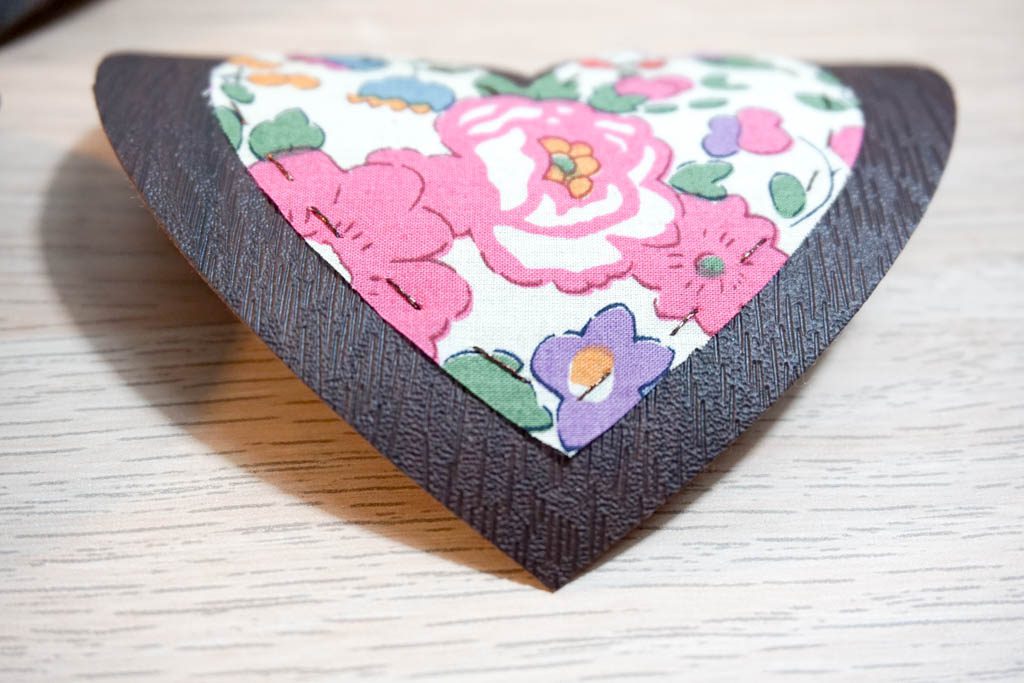 Take the second piece of faux leather and place it on the back of the piece stitched with the fabric. Make sure that the pieces of faux leather have the "wrong" side facing each other so that the woodgrain/textured side is facing out. Stitch them together.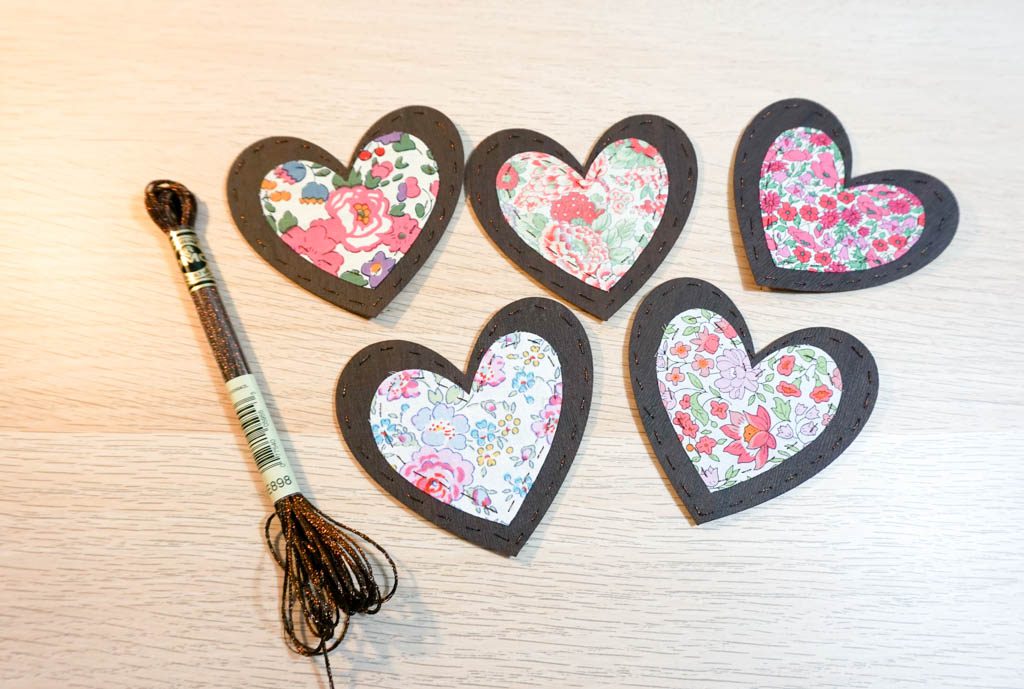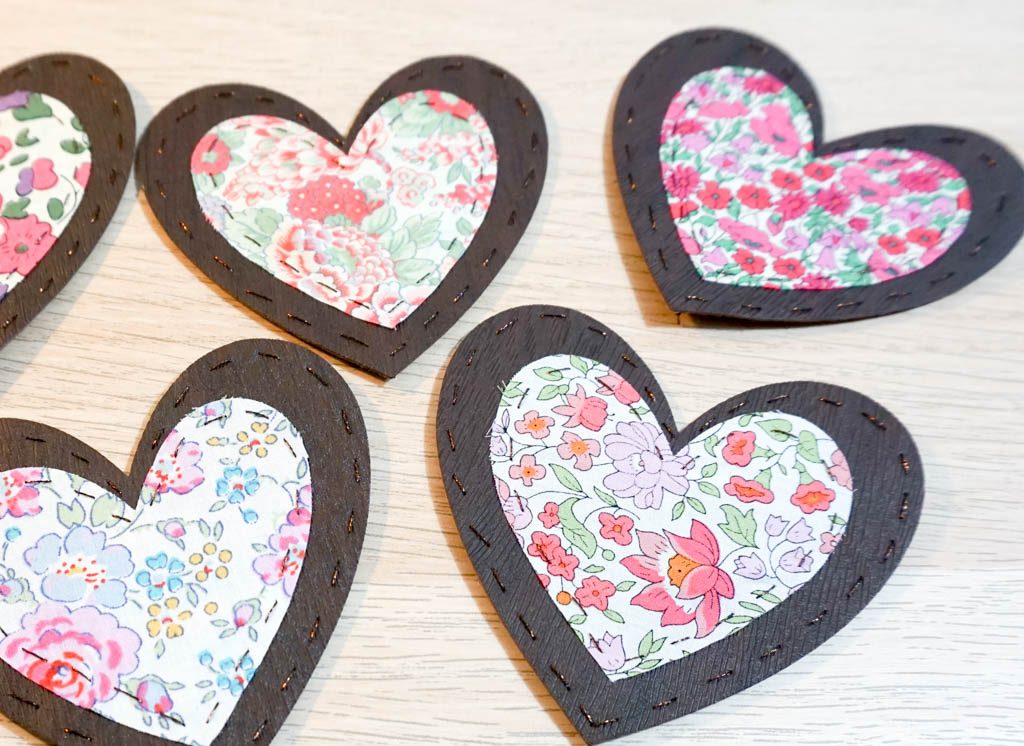 String a hanging loop. I decided to use two entry points so that the ornaments would hang straight. I knotted the thread on both ends of the backside and trimmed the excess.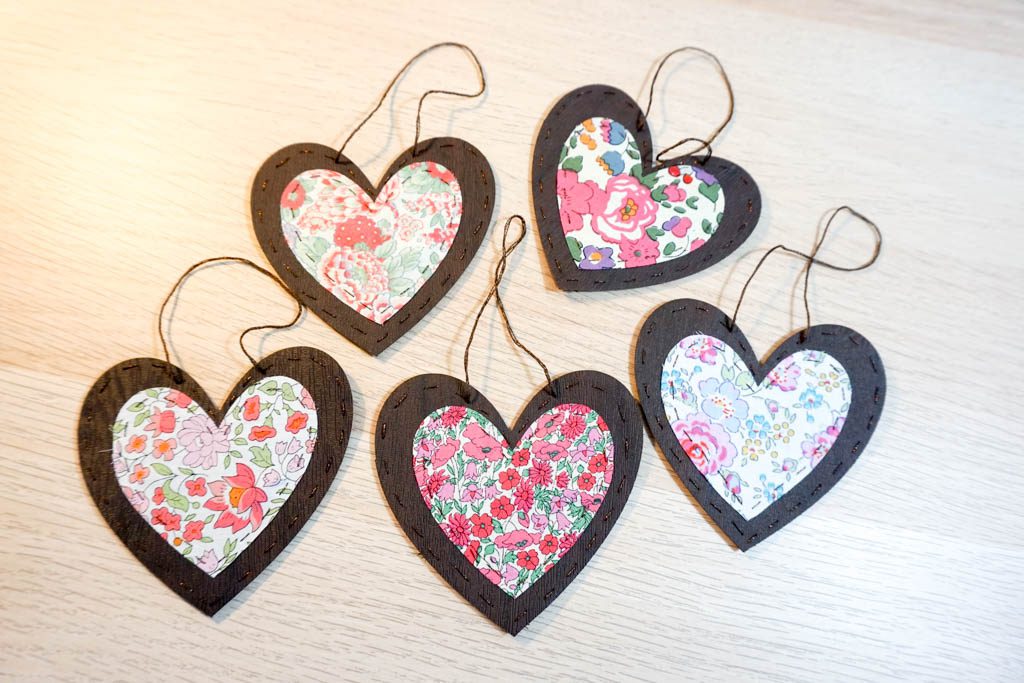 I love how my Faux Leather and Fabric Ornaments hang on the tree. They give it a bit of a different look, but I think they're really pretty in their simplicity. The faux leather is easy to stitch on and I love seeing the bright floral fabric paired with the woodgrain look. These ornaments are another fun way to use those scraps of fabric you've been saving!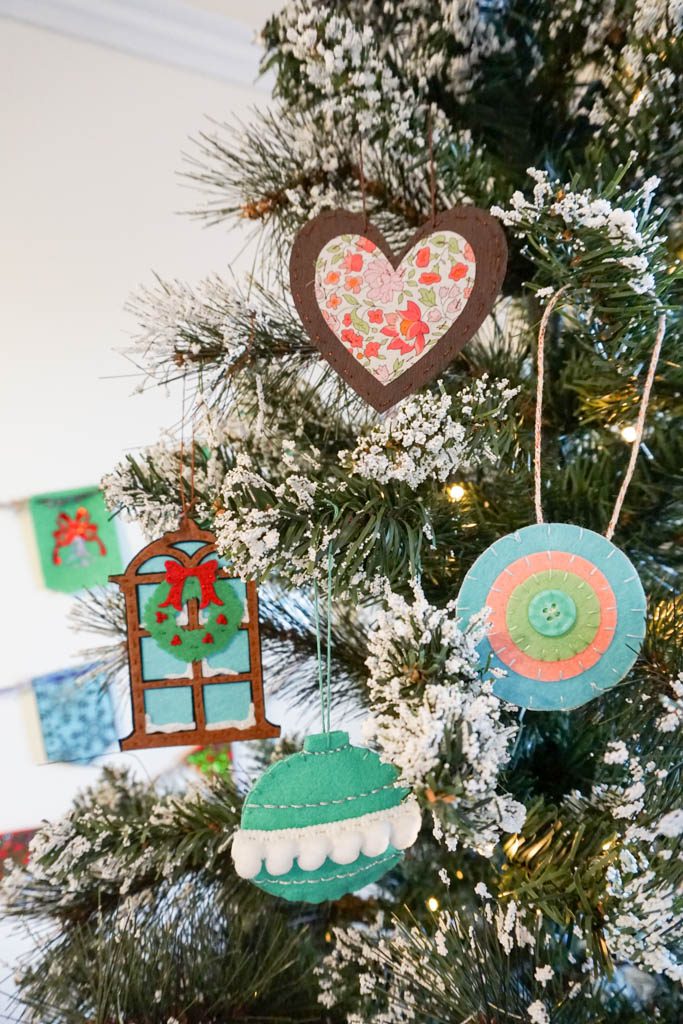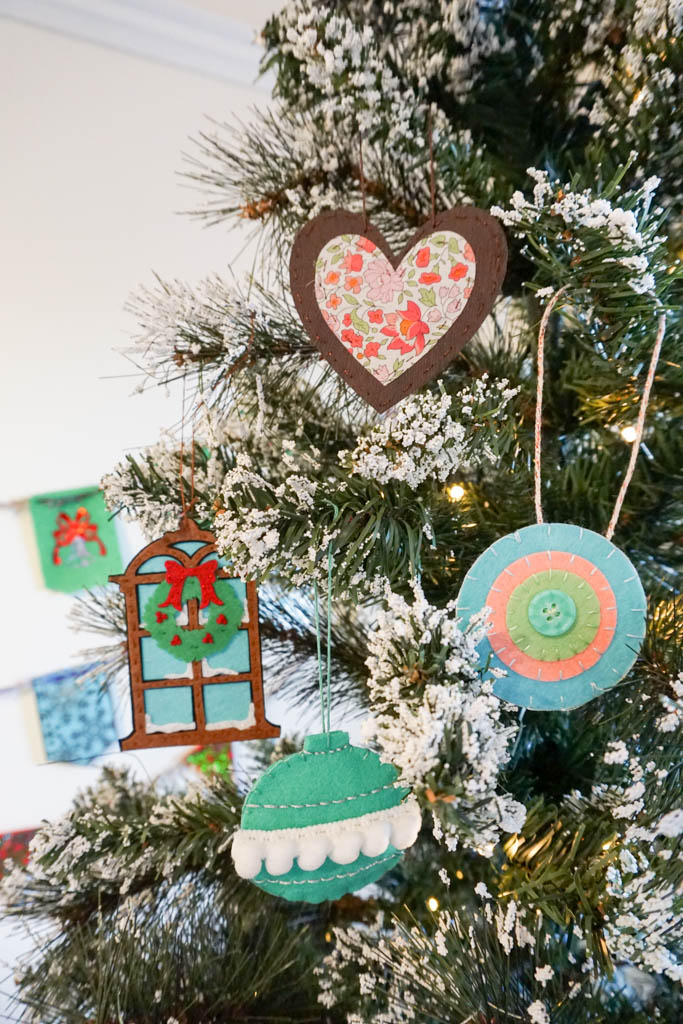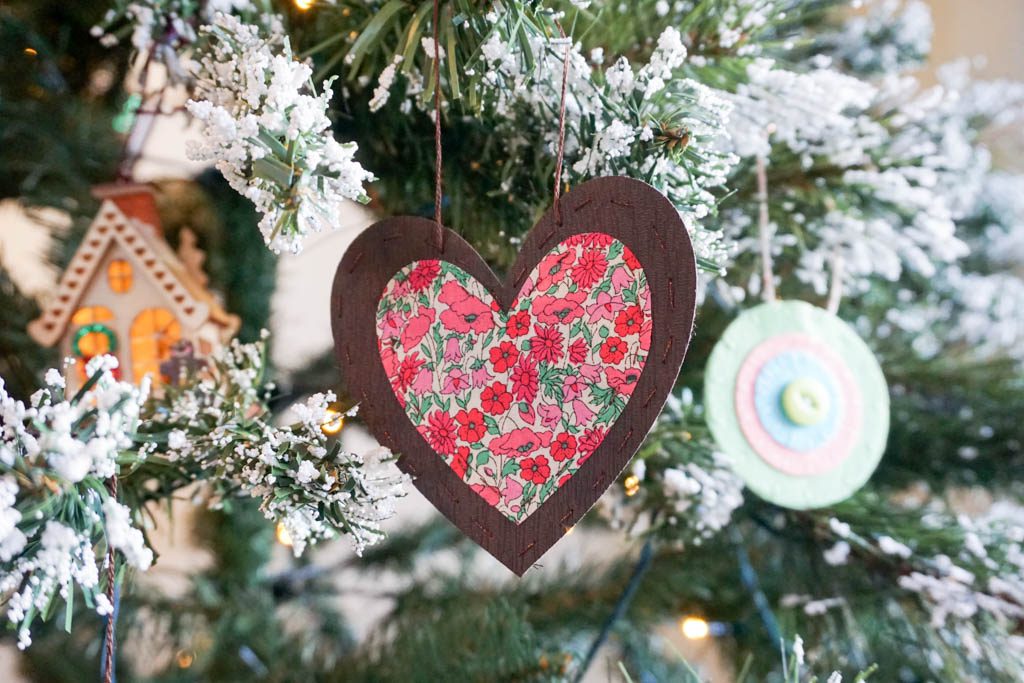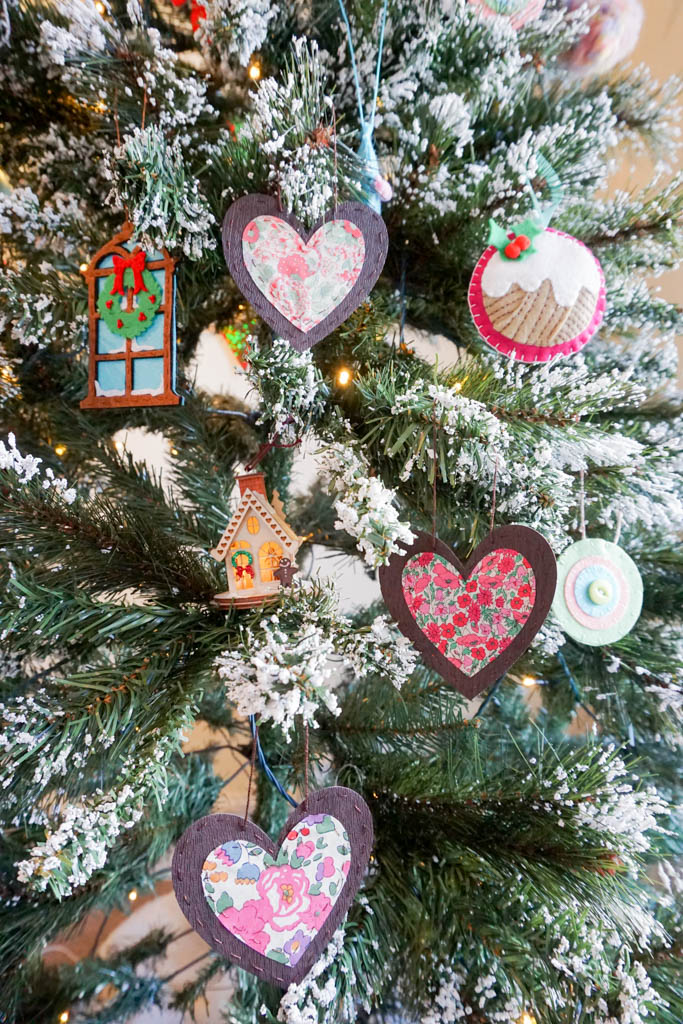 SaveSave