I swore that I wasn't going to be constantly running around with activities, but with four kids it was pretty much inevitable. My girls have various after-school activities–gymnastics and swimming are weekly and then there's the less frequent special events. I love that they're able to do them, but I honestly get bored waiting sometimes. I usually bring along a bag of stitching projects to work on and I have found that I really enjoy (and am protective of) this stitching time. I was getting frustrated recently because I didn't have a pincushion–I really depend on them. I wanted something that I could keep in my bag that wouldn't take up much room while still being a functional pincushion. Using just a few craft supplies, I made these cute Puffy Hexagon Pincushions that are perfect for my needs and make a great gift, too! This post first appeared on the Expo International blog.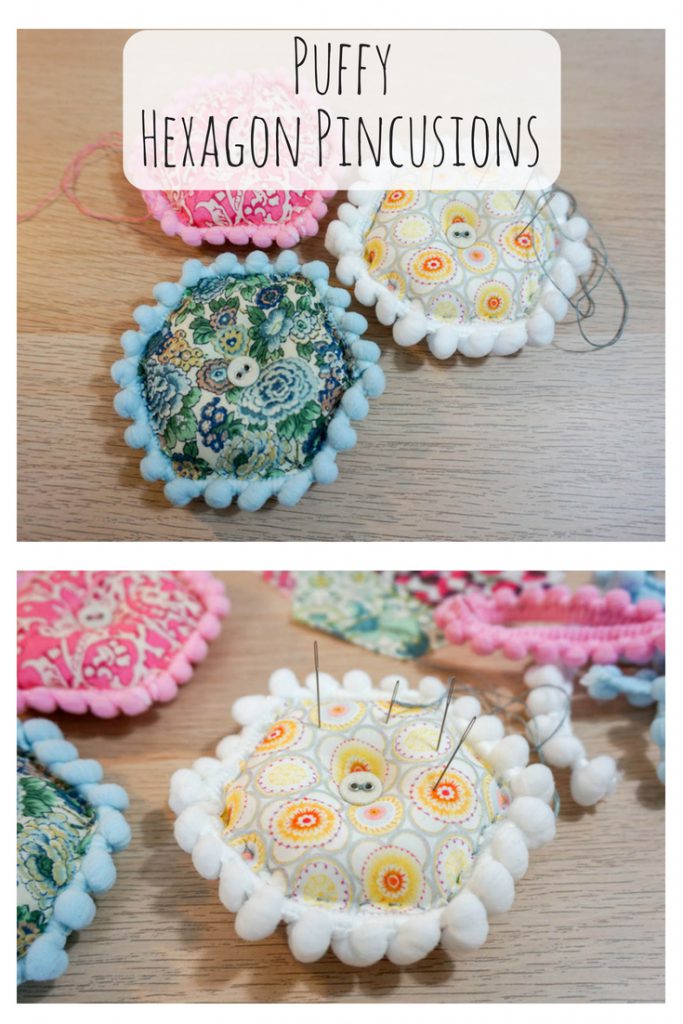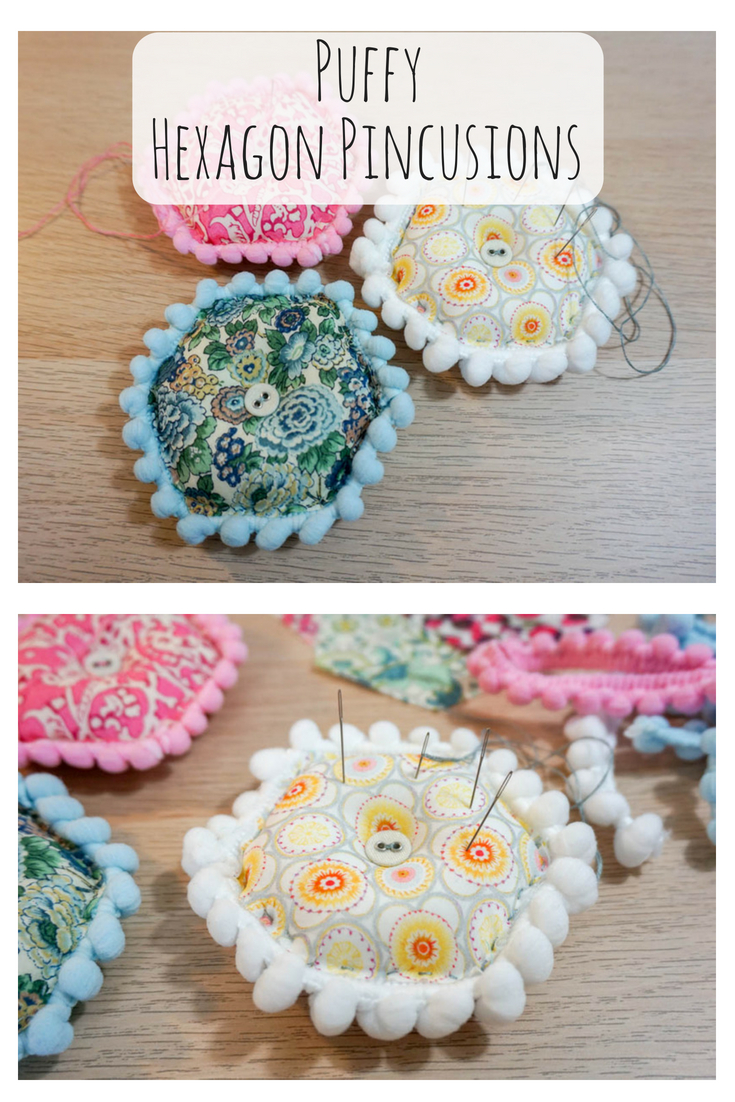 Supplies:
Franky Pea Pod 3/8″ Pom Fringe Trim
assorted fabric
assorted felt scraps
thread
needle
stuffing
button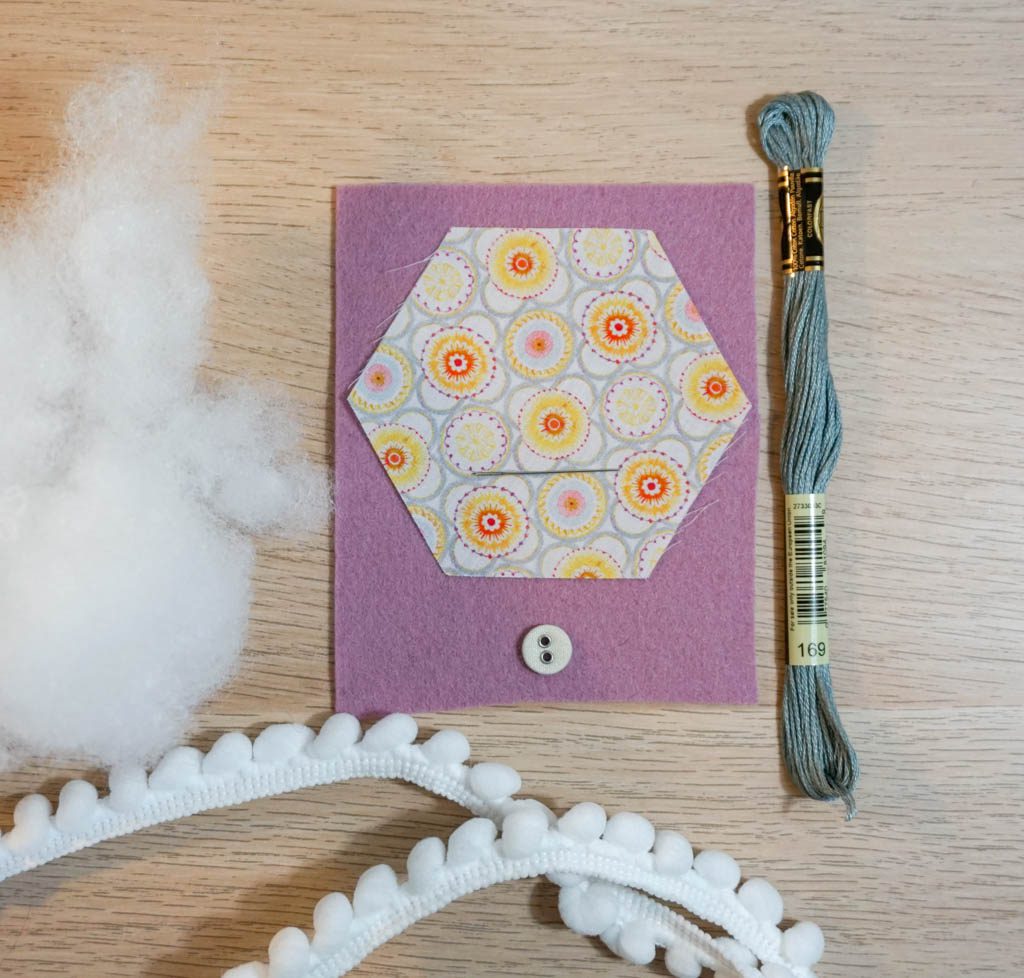 I used fabric that was already cut into hexagons, so it was just a matter of cutting felt pieces to the same size. My hexagons are 3″. I love the 3/8″ pom pom trim size for these and it's fun to play around with colours.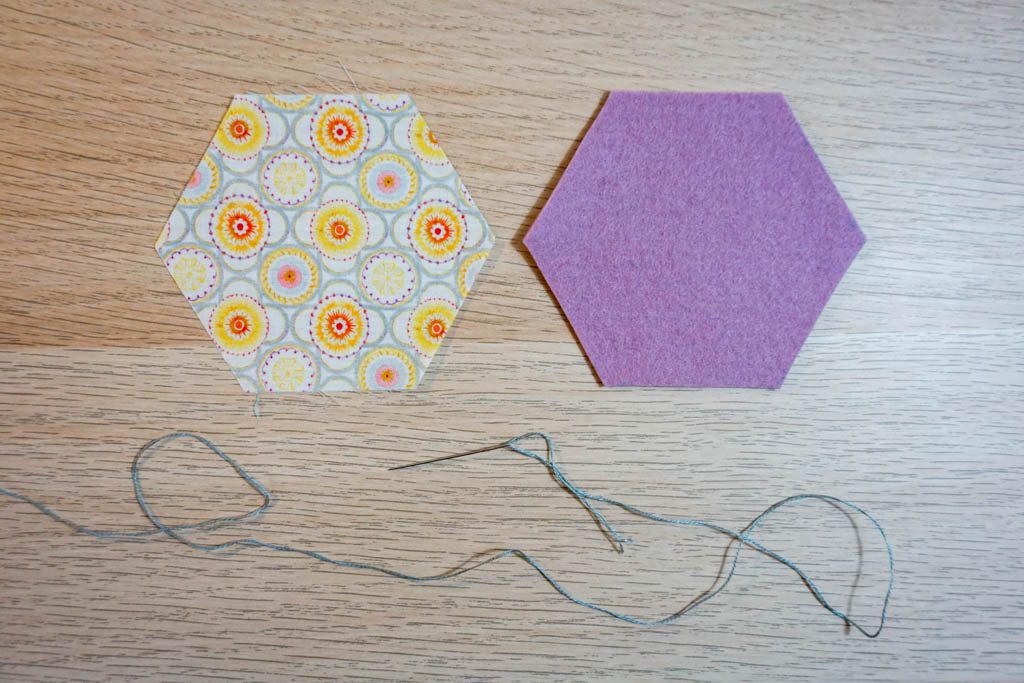 Put the felt and fabric on top of each other and insert the flat bit of the trim in between them. Stitch all three pieces together.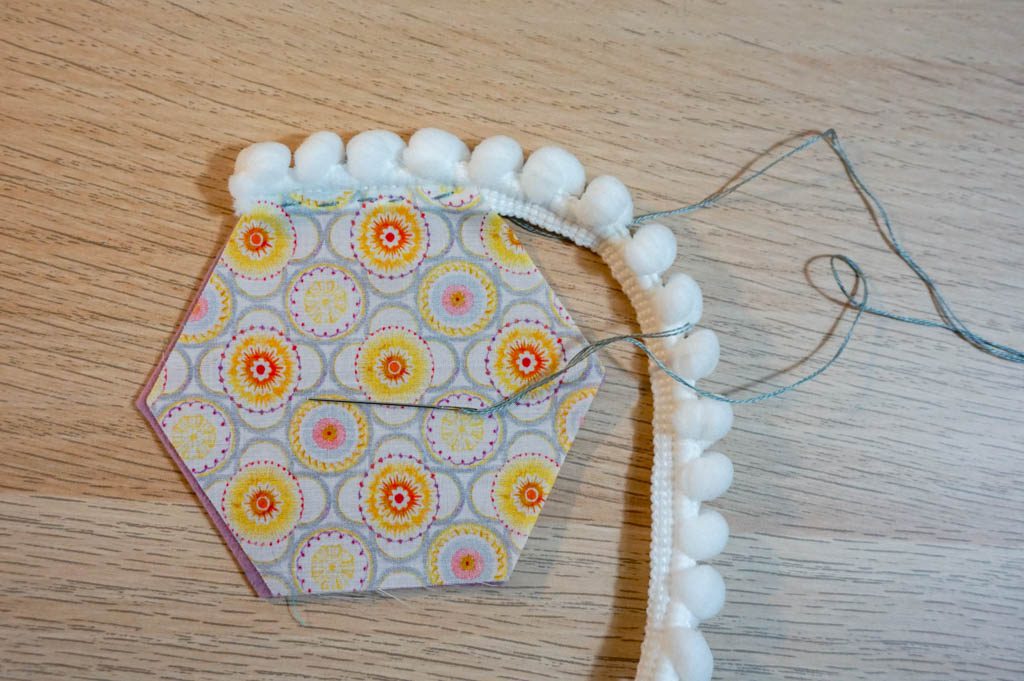 Work your way around the hexagon until you get to the final side. Fill the pouch with the stuffing. Try to pack it in as much as you can.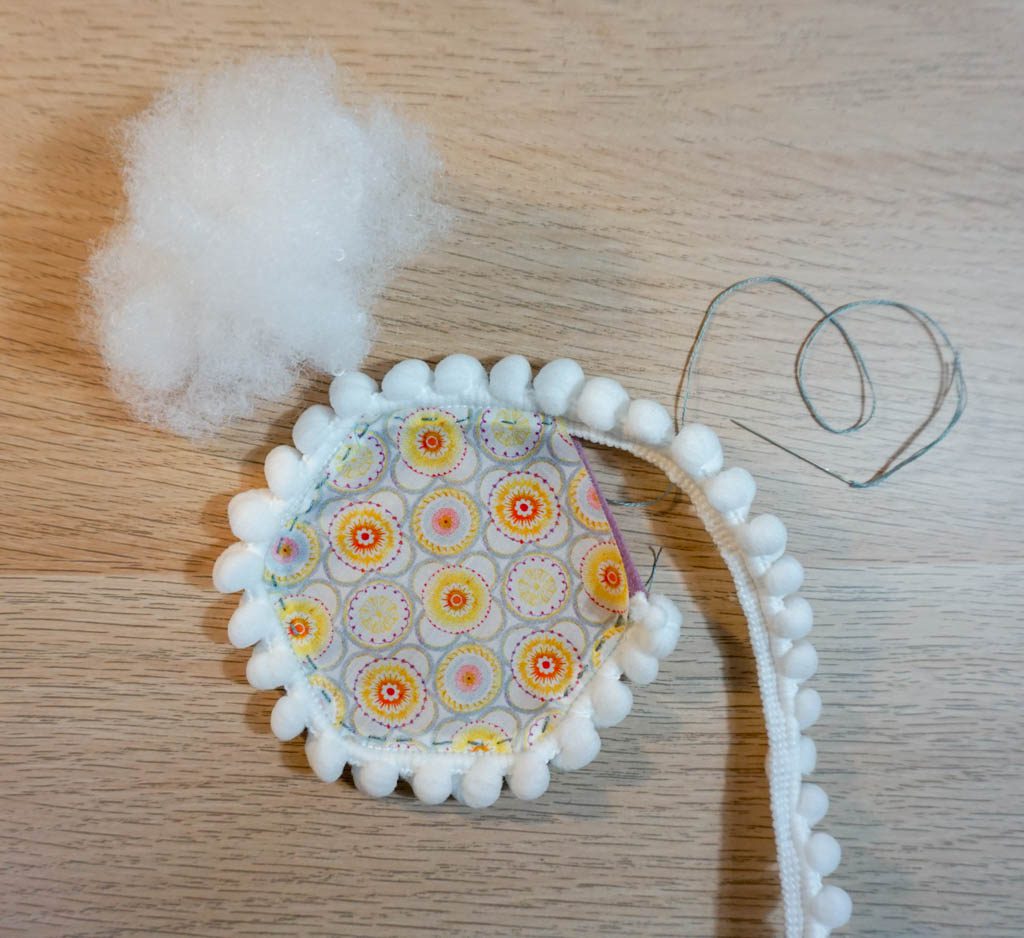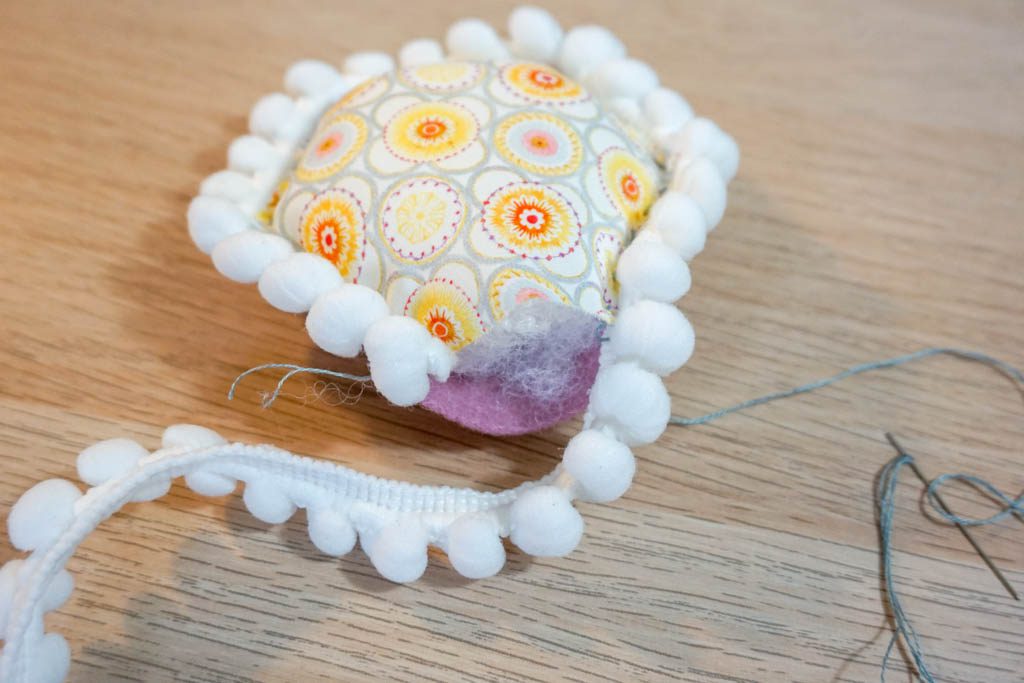 Finish stitching the final side and tie off the thread.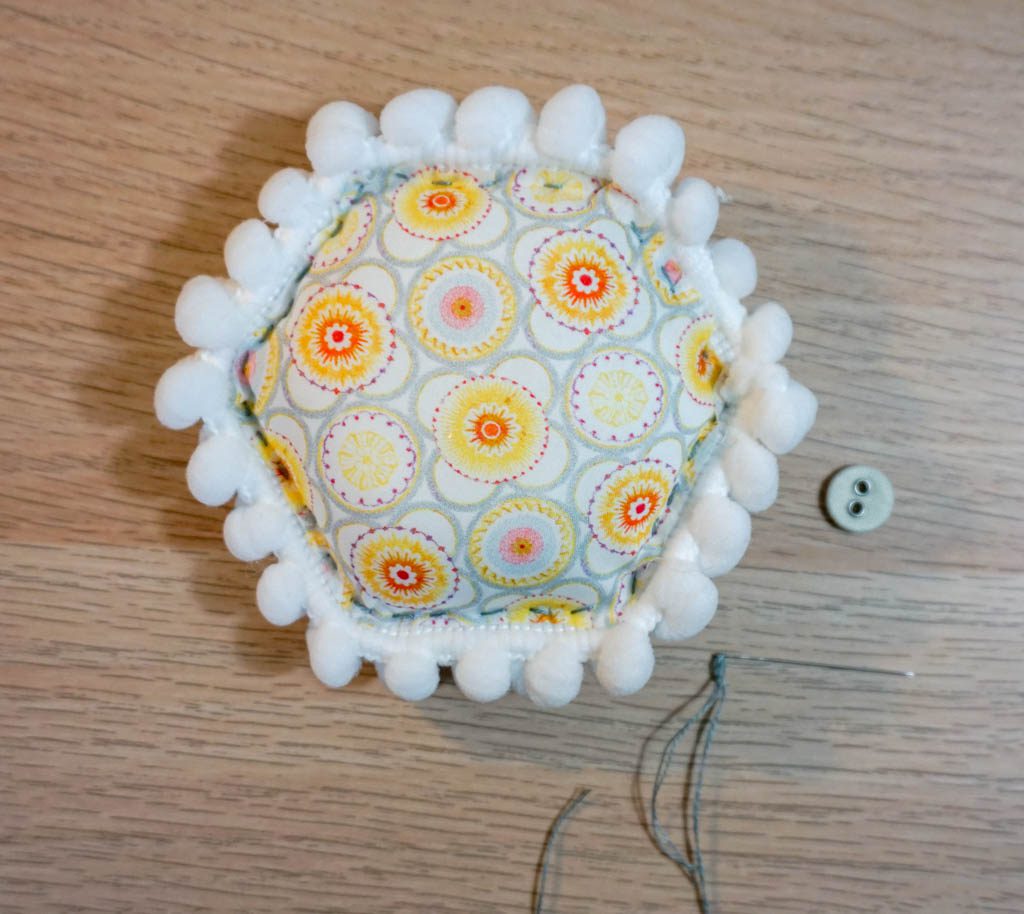 Attach the button in the middle of the pincushion by stitching through the whole pincushion from the bottom. Pull it as tight as you can get and tie off the thread from the bottom.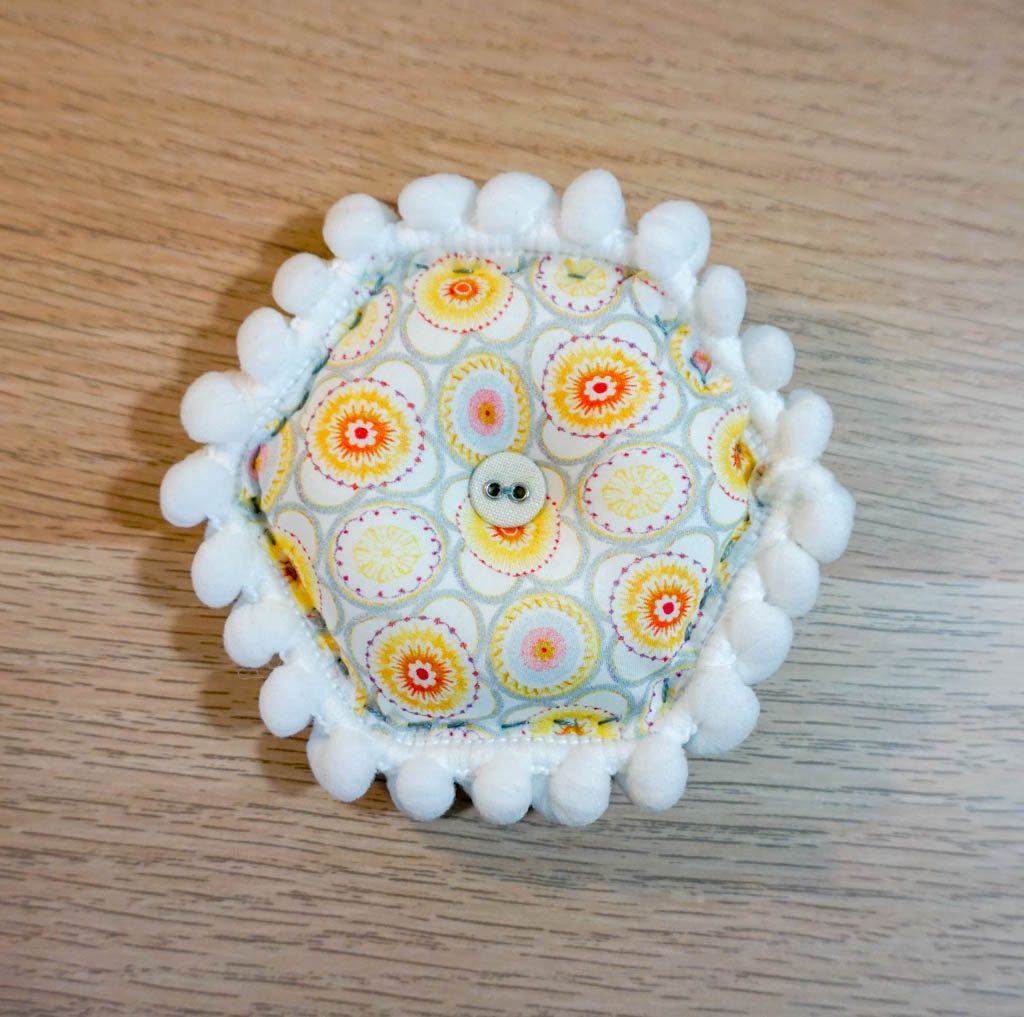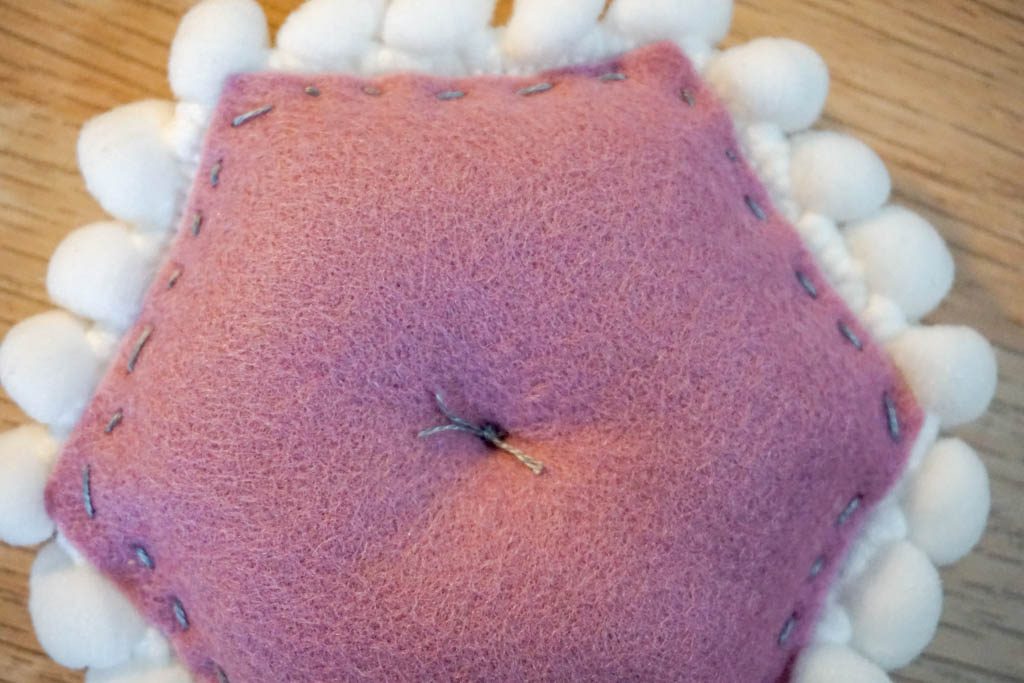 I love playing around with colour combinations–you can make a coordinating gift set in favourite colours and patterns. I keep one of these pincushions in the stitching bag I take around with me. They're small and squishy, so they're great to just shove into a project bag. Whether you make them as gifts or for yourself, these Puffy Hexagon Pincushions are a lot of fun!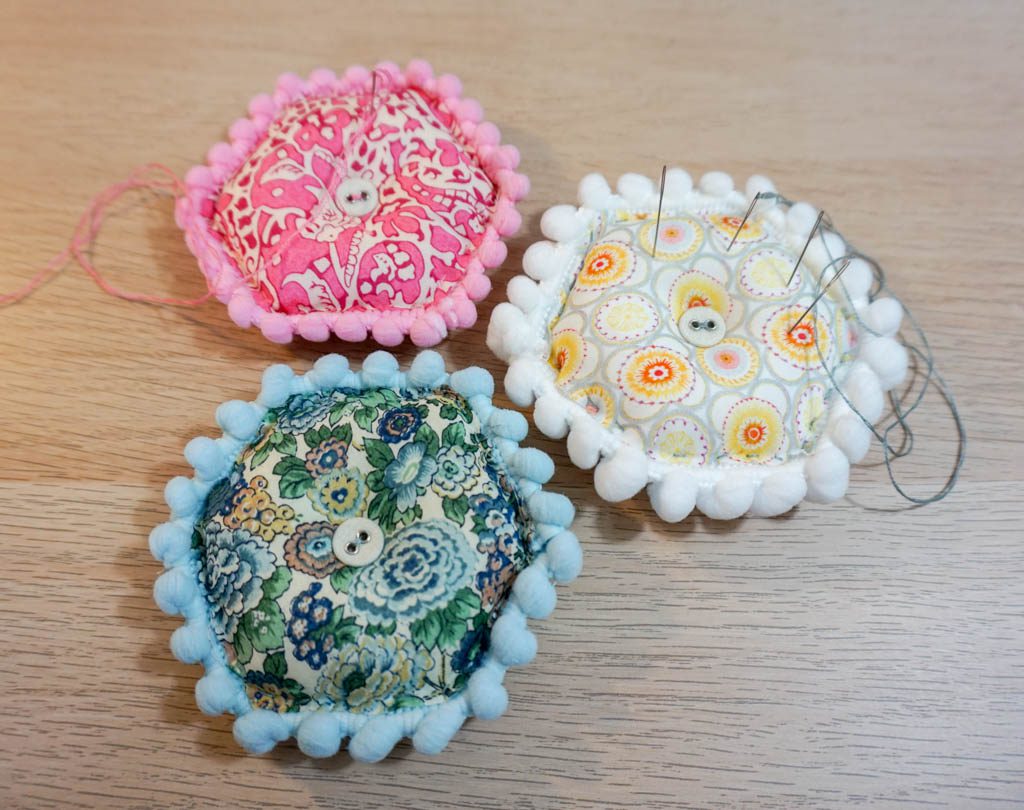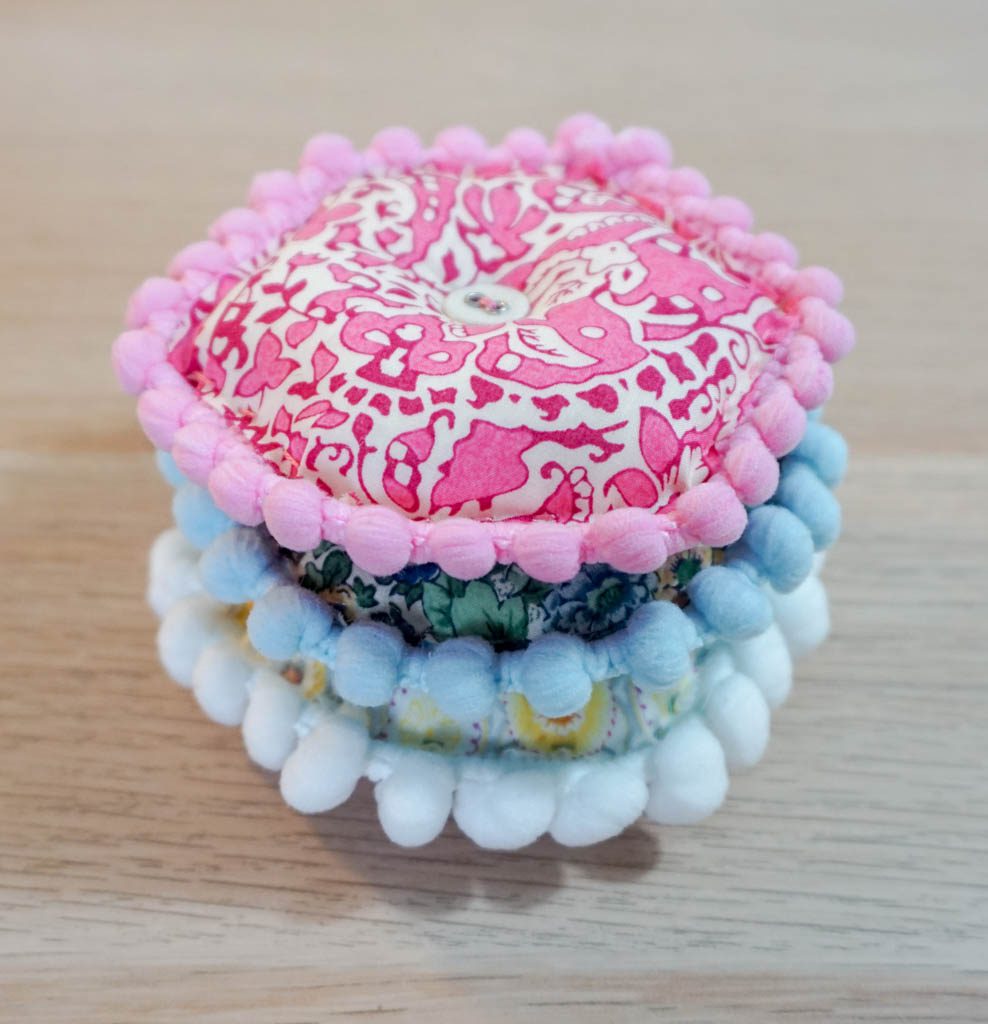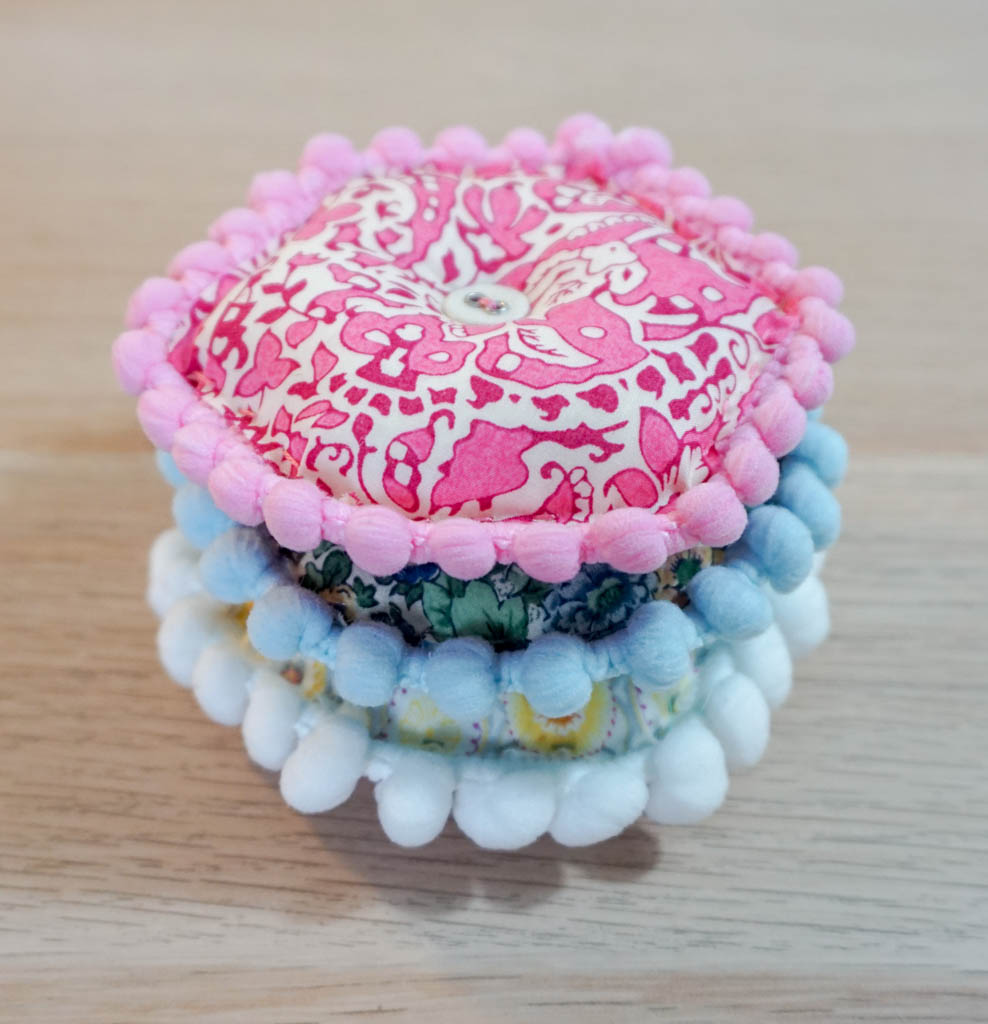 SaveSave