We're needing to get creative with storage in our flat since it is both small and furnished with pieces that aren't ours (for the most part!). As I'm starting to settle into my crafting routine, I'm realizing that one way I want to be organized is to keep threads for particular needlework projects together. I could just use baggies, but that's no fun! I wanted something that could be right in front of me, pretty, and reusable. I made this Felt Hexagon Pocket Hanging to hang over my desk and I'm loving it so much that I'm imagining a wall full of them now!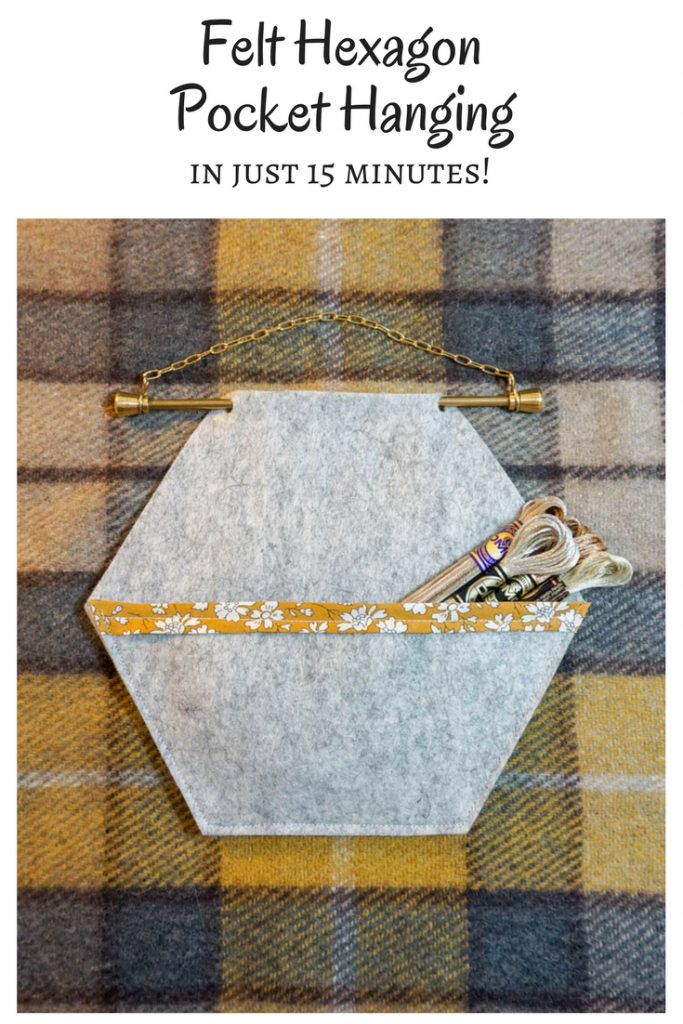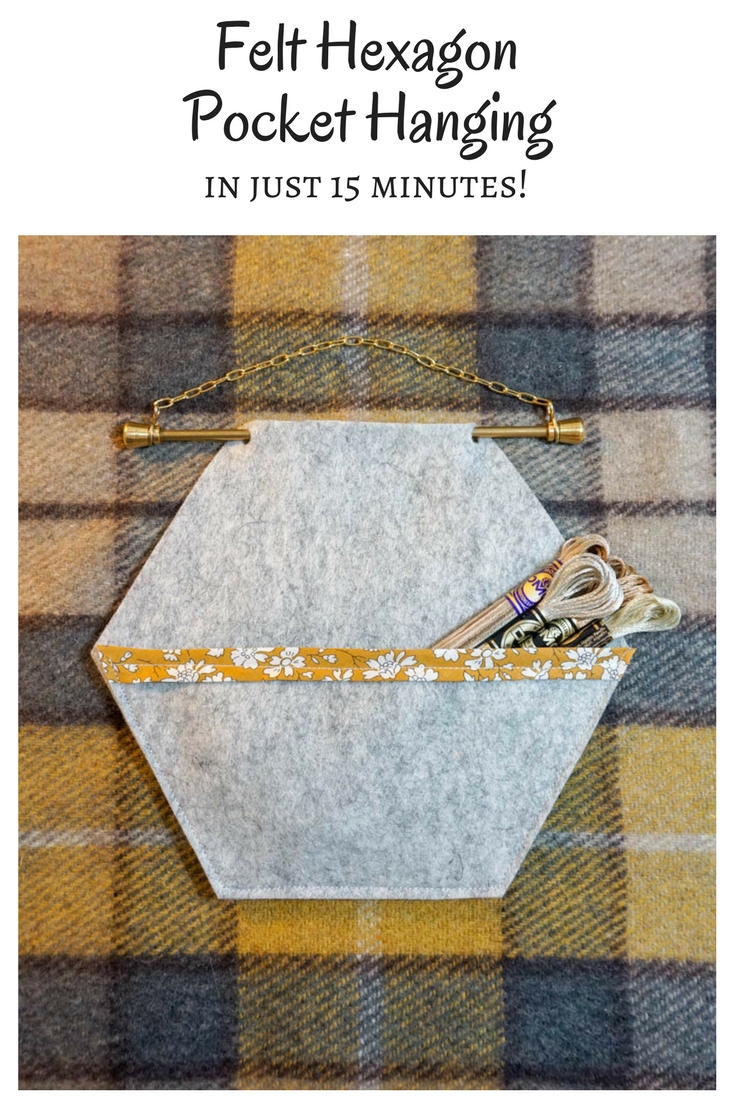 This post contains affiliate links.
Supplies:
felt (I used an 8×12 sheet from Cloud Craft)
trim (I used a piece of Liberty of London bias binding)
sewing machine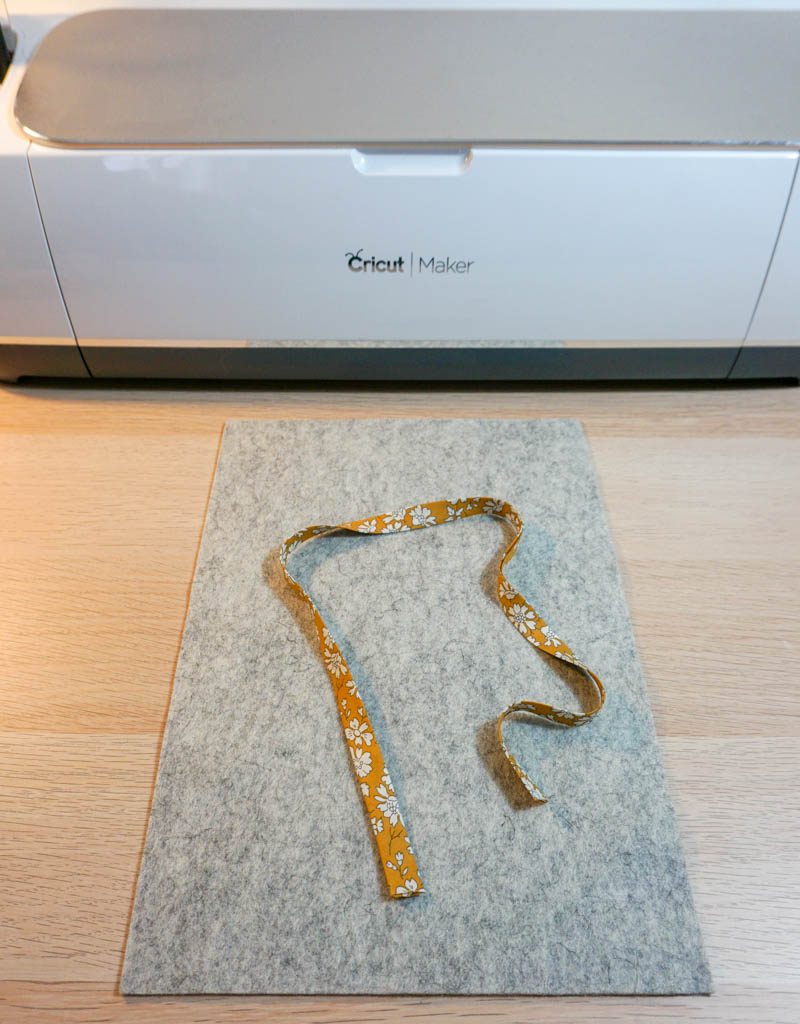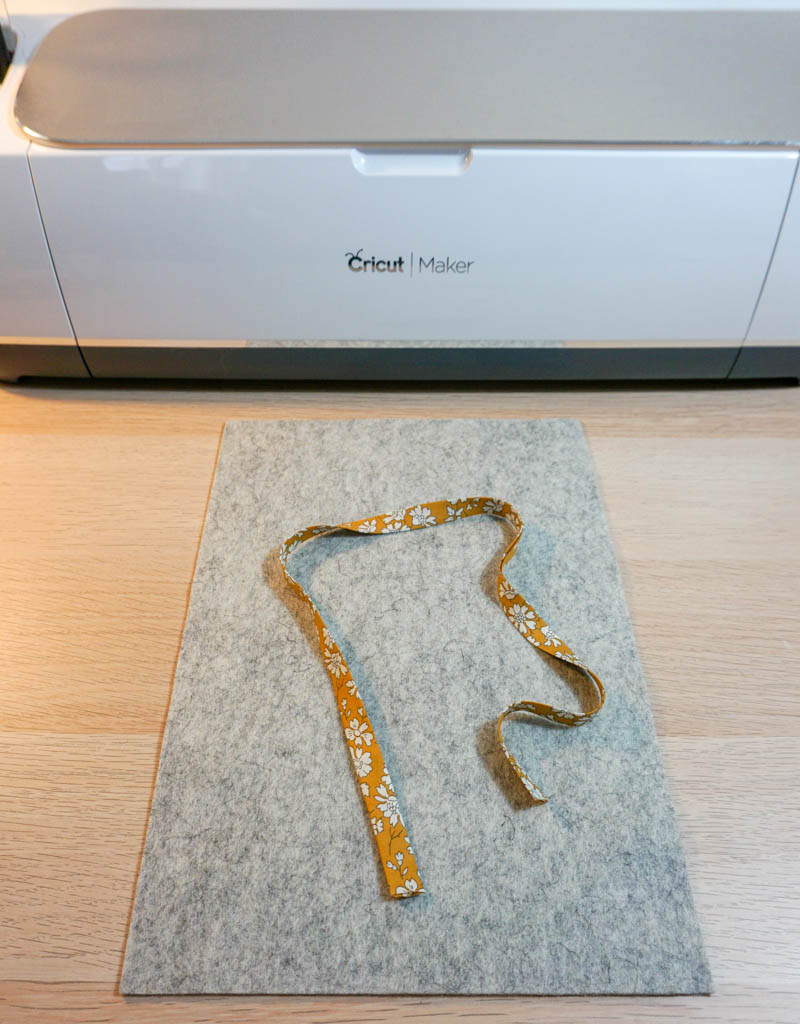 Load up the Felt Hexagon Pocket Hanging file in Design Space, stick your felt on the mat, and watch it cut! (Make sure you set it to wool felt if you're using felt like mine. I also used the rotary blade.)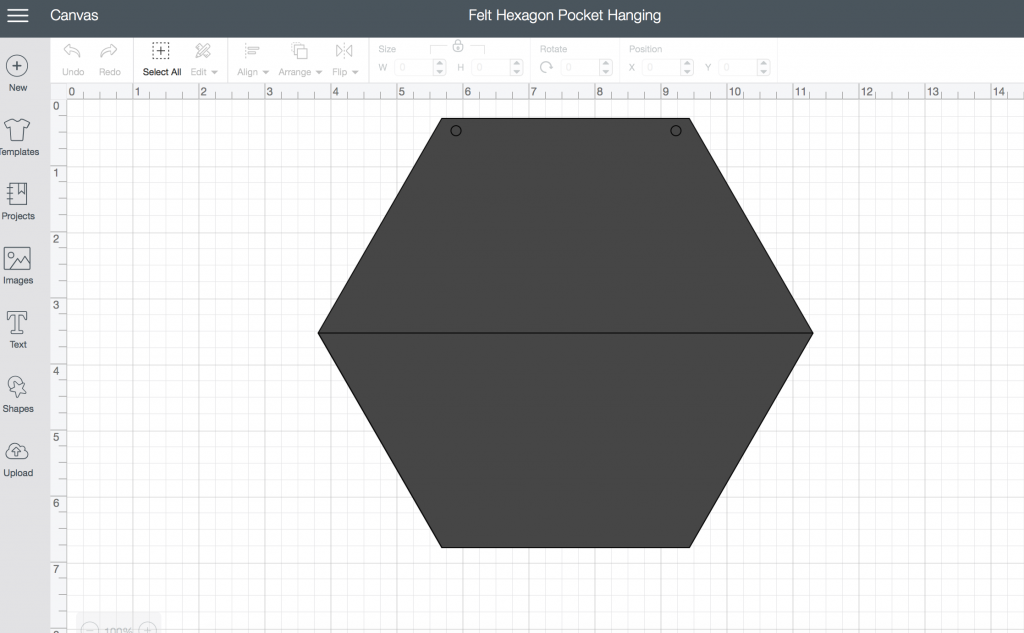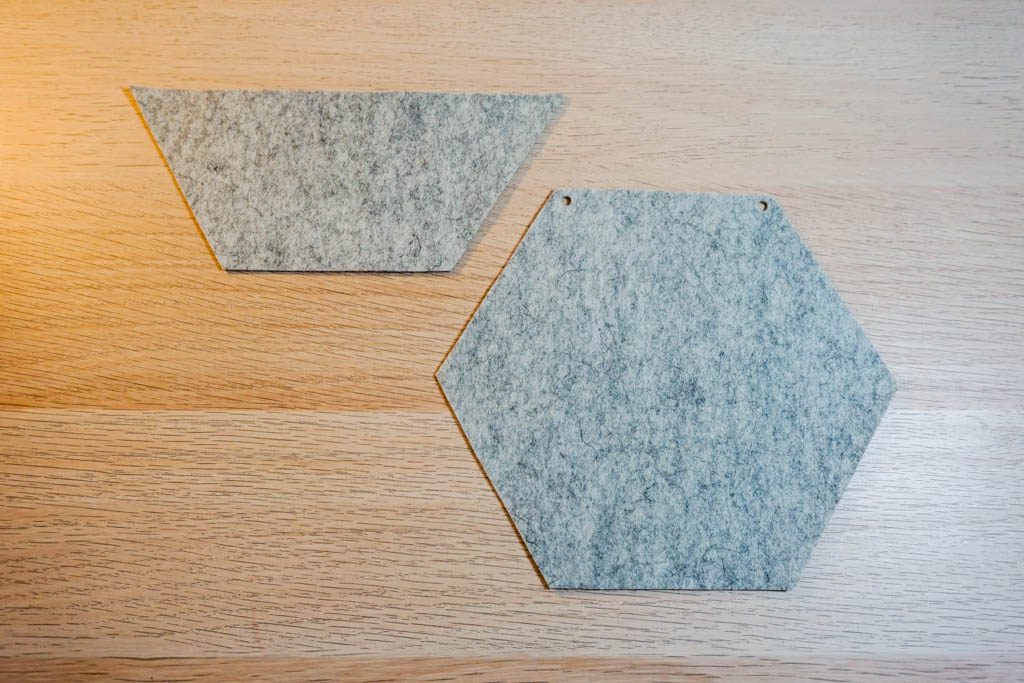 Sew your trim onto the longest side of the smaller piece of felt. This will become the top of your pocket.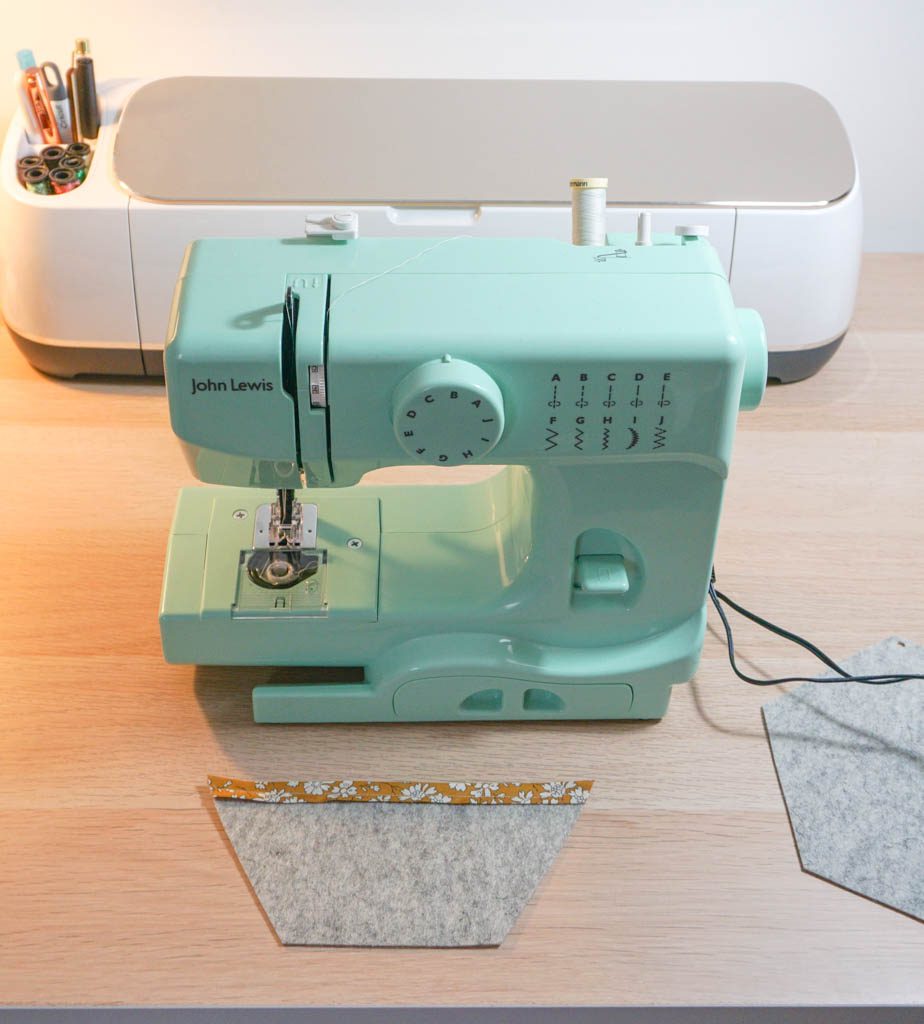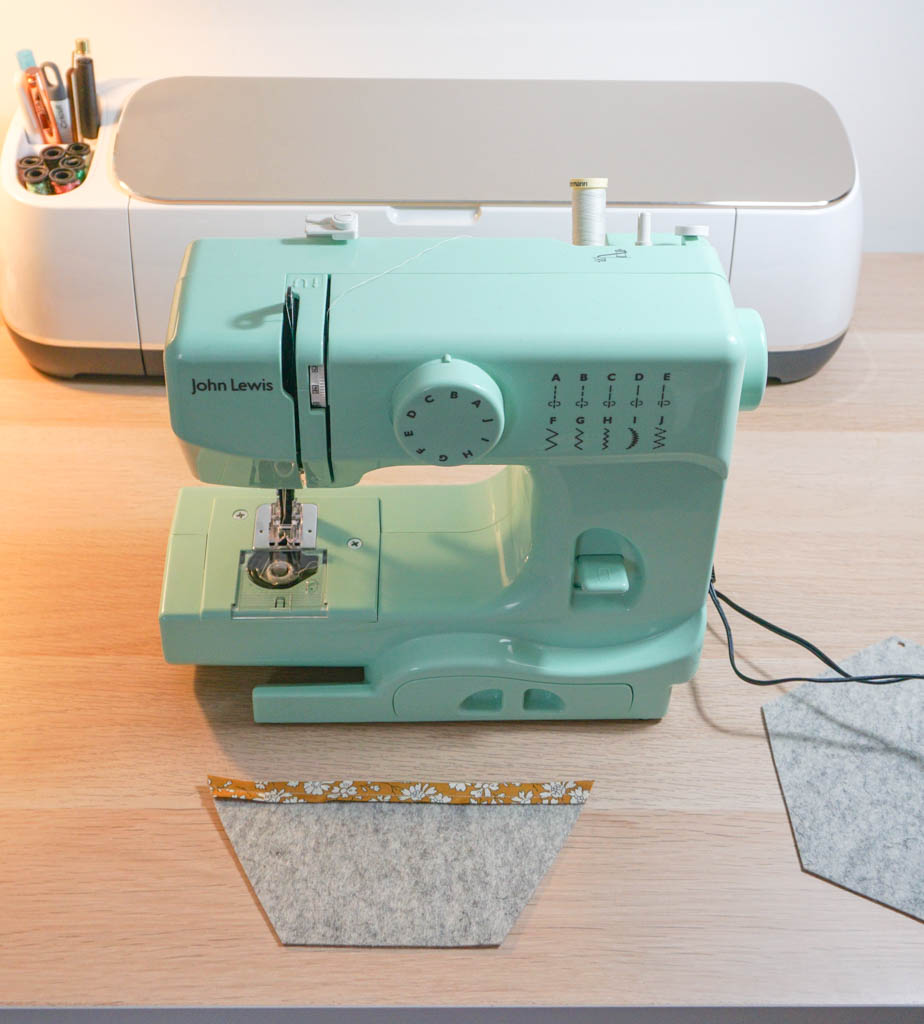 Place the smaller piece of felt on top of the larger piece (the holes should be at the top). Sew the three sides together.
I can't tell you how much I love this little project. This only took 15 minutes and I'm loving the simplicity, but you could go crazy embellishing it. I think every crafter needs a Felt Hexagon Pocket Hanging on their wall!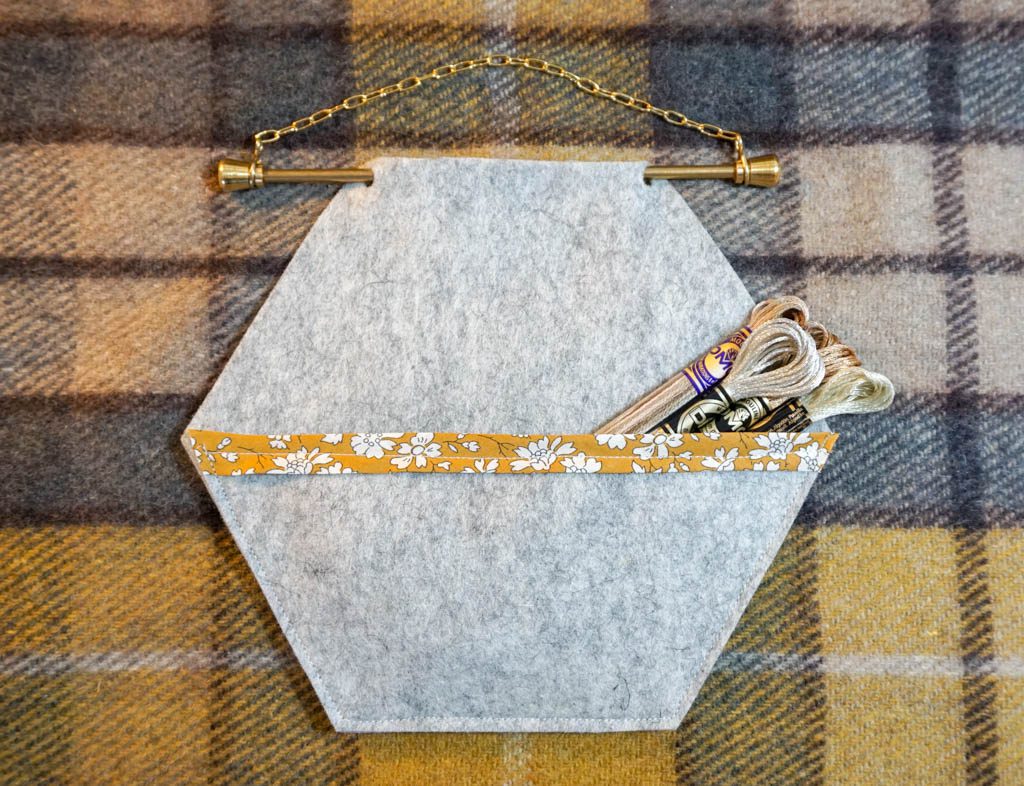 Want more easy Cricut felt fun? This pocket wall organizer is perfect!