I love to cross stitch (you didn't know that, did you?!), but I am not known for finishing my projects. I love stitch-a-longs and other bigger patterns, but that means that I need to stay fairly organized with my works-in-progress. If you know me, you know that Abby+organized are two words that don't often go together! I'm very protective of my cross stitching, though, and came up with this super easy cross stitch storage for my projects.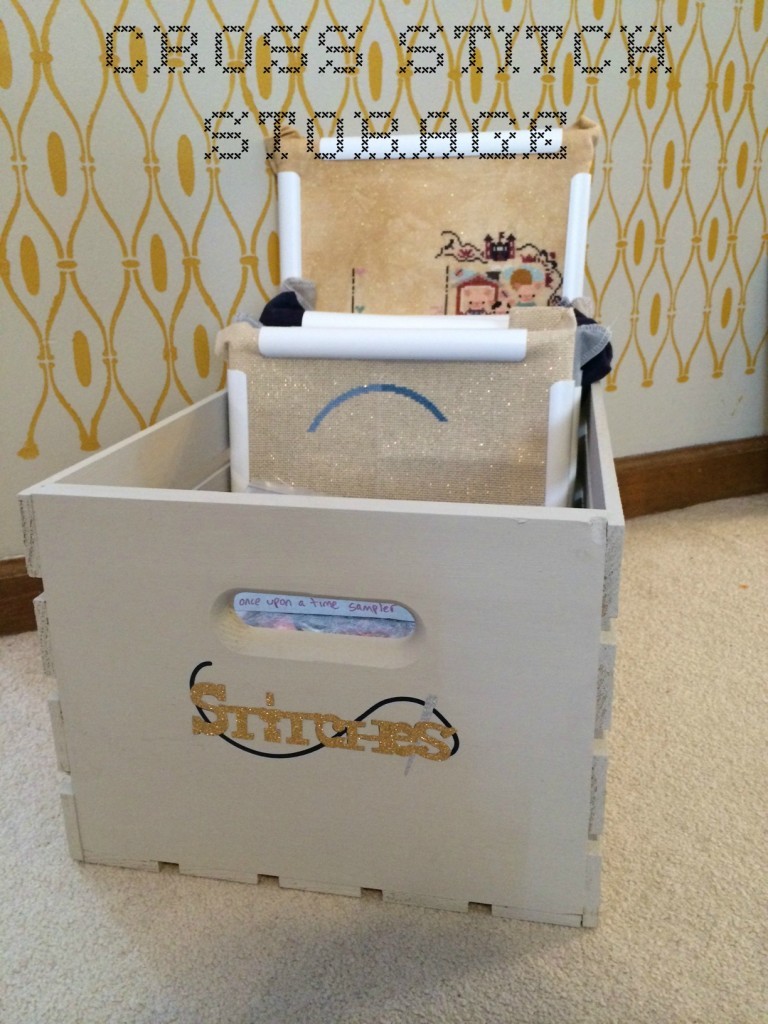 This isn't a tutorial as such. It's just what I use for my cross stitch storage and thought it might be useful to someone!
I see the display of crates every time I go into JoAnn's. They were on sale and I had a coupon at some point, so I picked up a few without any particular idea  of what to do with them (I drive Scott crazy with this kind of thing!). I was cleaning up my desk area and realized that the crate was the perfect size for one of my q-snaps to fit into.  (I use mostly 11×11 or 11×17). I painted it with some of the DecoArt Chalky Paint in Primitive.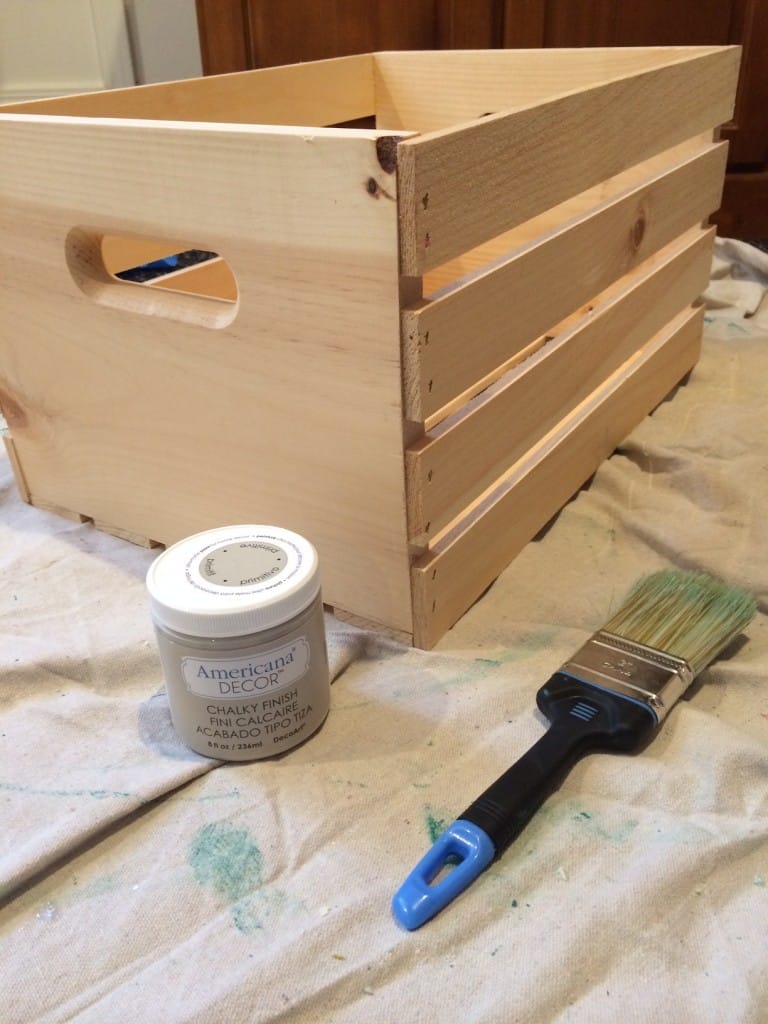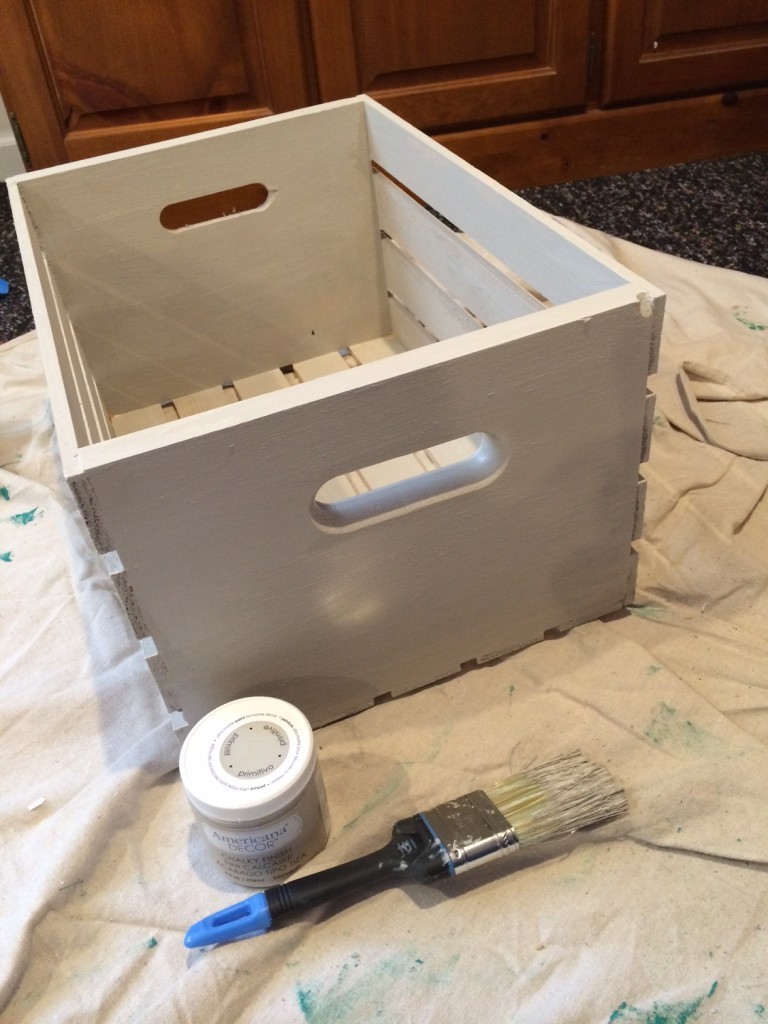 I found a cute "stitches" design in Cricut Design Space, cut it out in vinyl, and placed it on the front.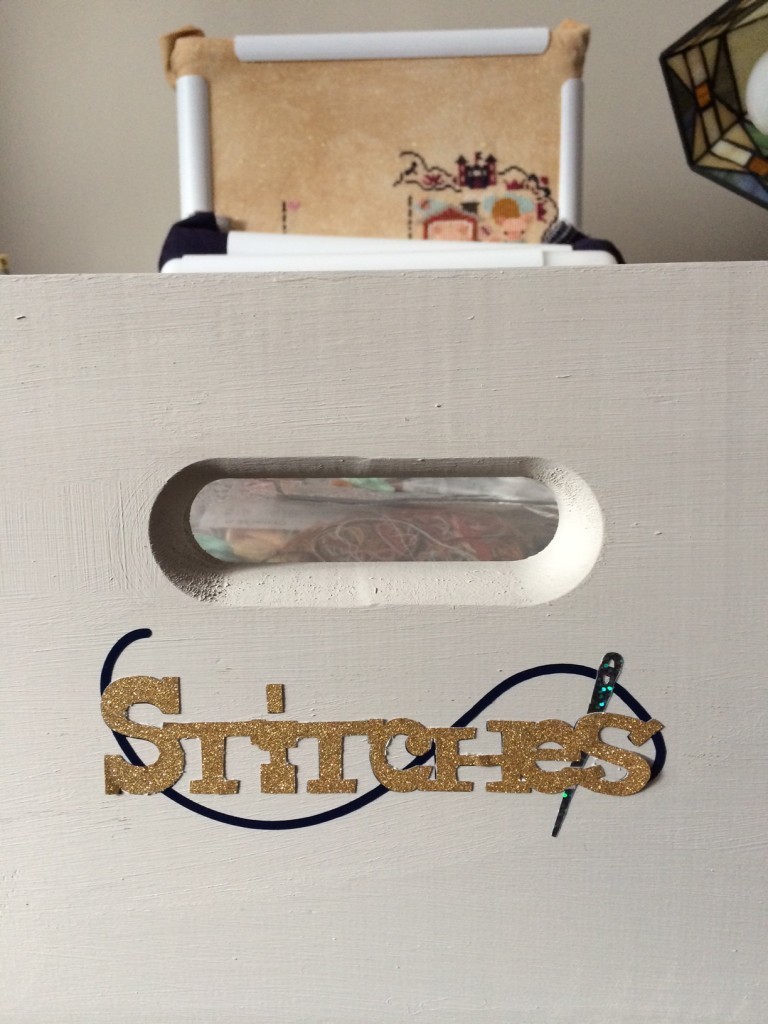 My works in progress fit perfectly and I can shuffle through them to find the project I want to work on. I also have my labeled baggies of threads for each project in my crate.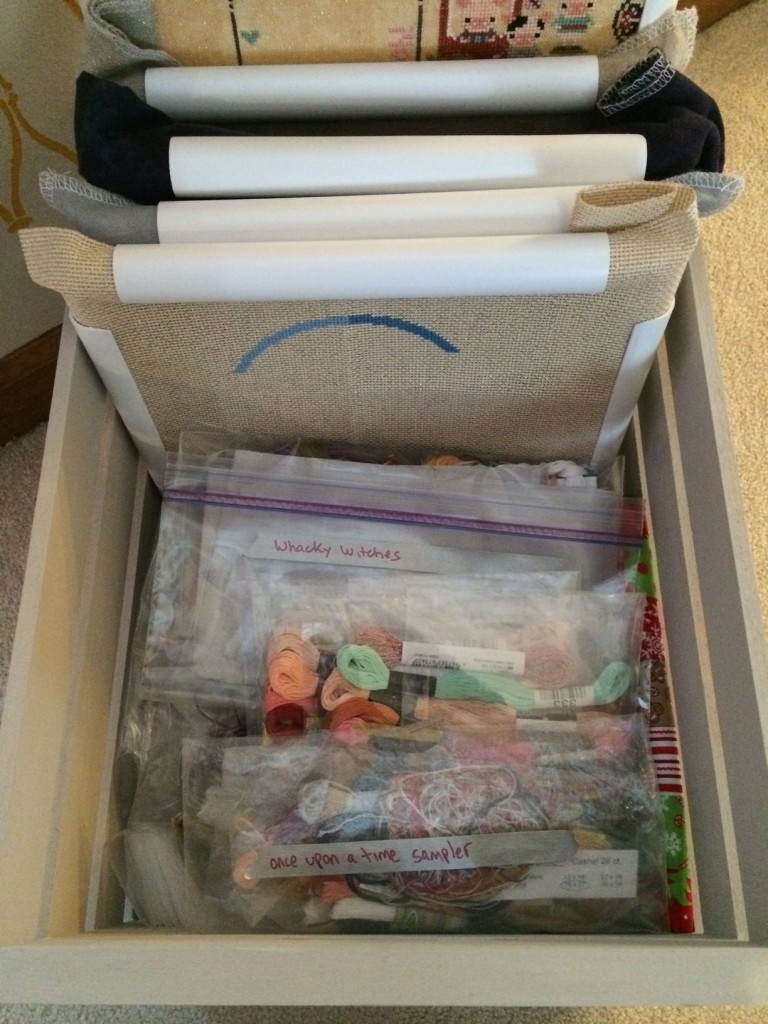 My cross stitch storage crate is easy to carry around with me. I stitch in different places, so it's a great way to stay organized while I move around. I can always grab what I need easily. And it's really fun that I stumbled on this perfect-sized storage completely on accident!