When I was pregnant with Madeline, I made all sorts of things for her and had plans for many more. When I was pregnant with Pippi, I concentrated on just getting through it. As Pippi has gotten older, and especially after we rearranged bedrooms, she has noticed that Madeline has far more handmade things than she does. Pippi decided she wanted something for her bedroom door, but also something that she could snuggle (she is nothing if not specific about crazy things!). The Night and Day Door Hanger was born.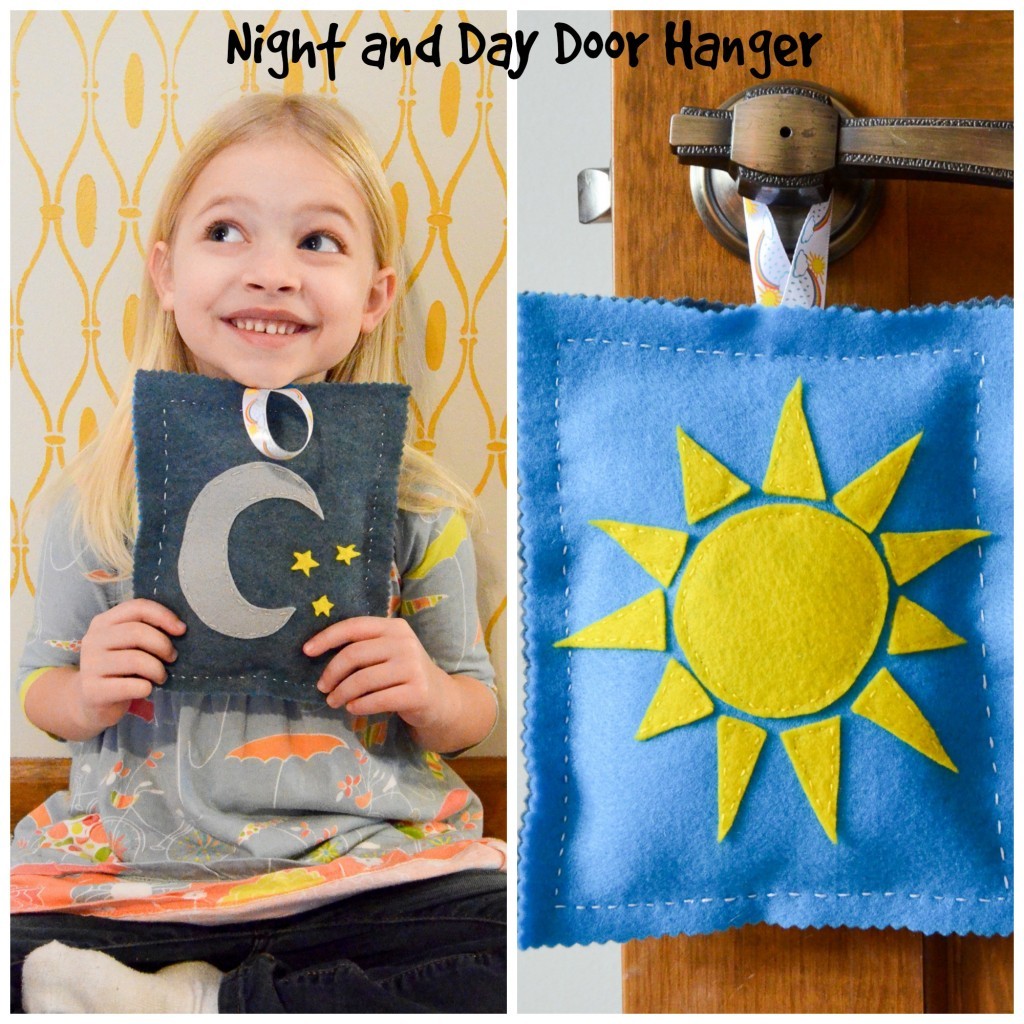 You will need:
four pieces of felt (yellow, blue, light grey, dark grey)
embroidery floss (yellow, light grey)
ribbon
polyfil
needle
pinking shears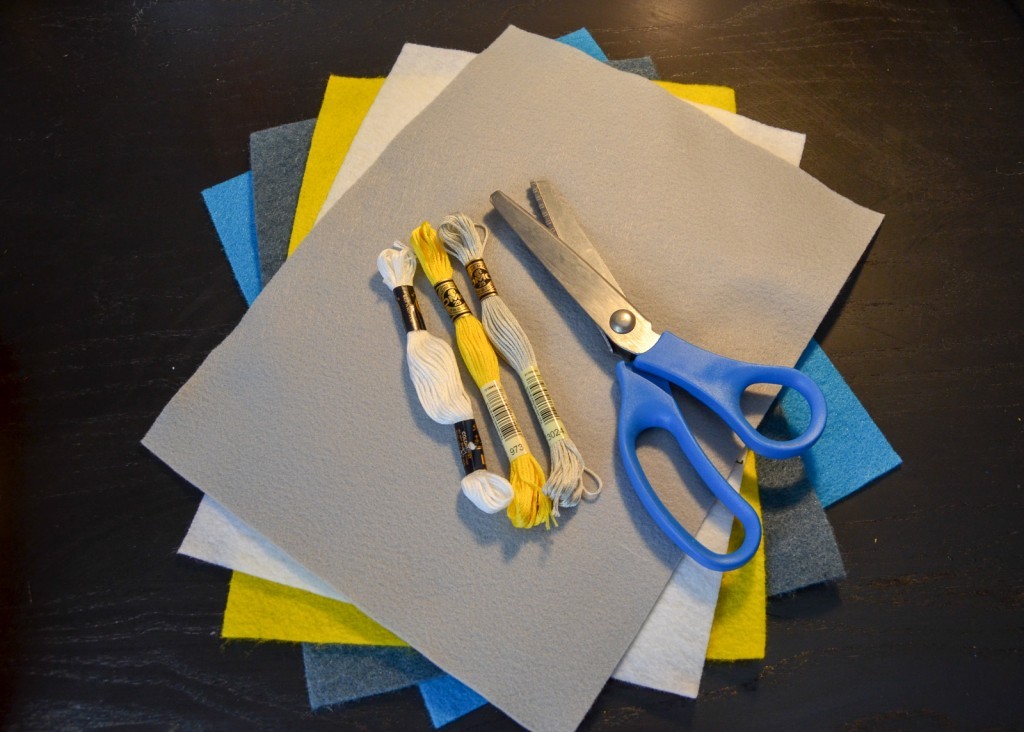 One of the fun things about this project is that it is so customizable. I started out thinking I would add in clouds (thus the white in the supply picture), but decided against it as I was stitching. You can add names or other details.
I like fun shapes, so I didn't go for exact when I was cutting my felt. I cut a circle and a bunch of triangles out of the yellow felt.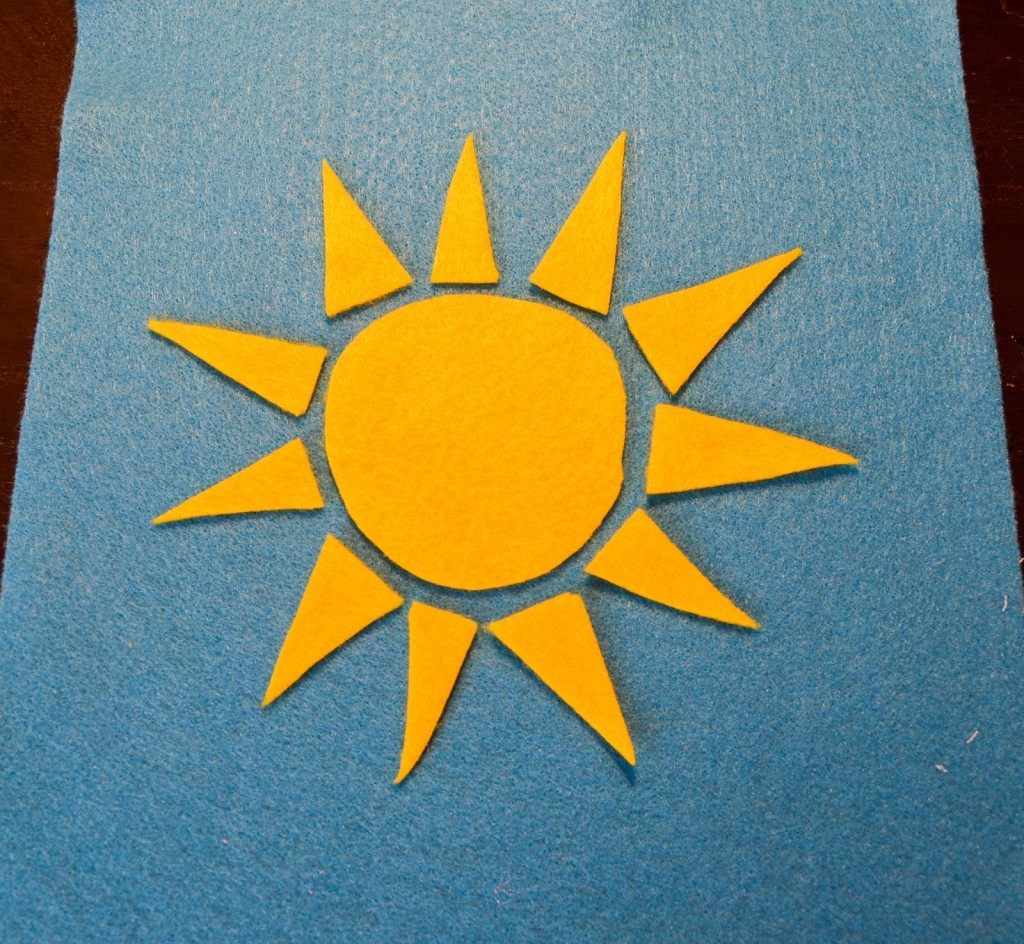 Using the yellow thread, I stitched each piece onto the blue felt.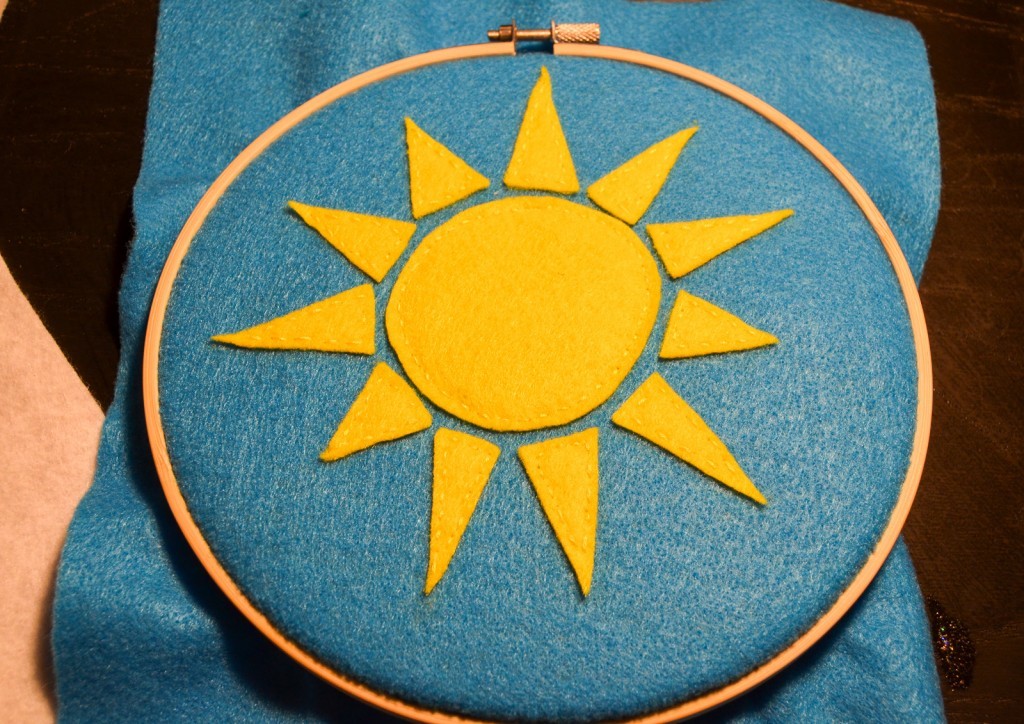 I drew a moon shape onto the light grey felt and cut it out.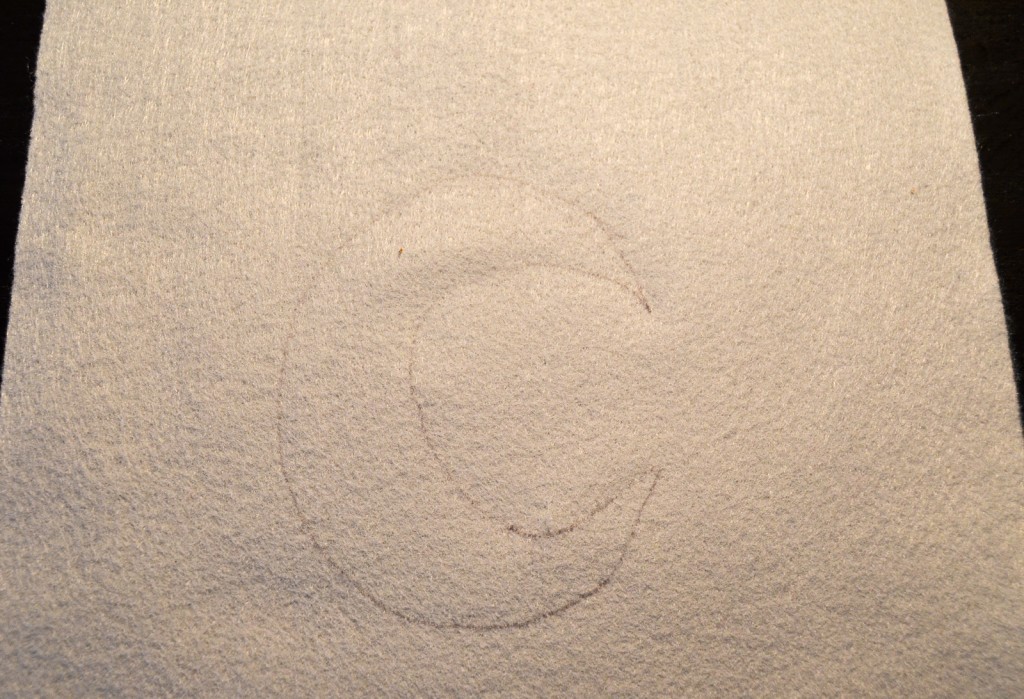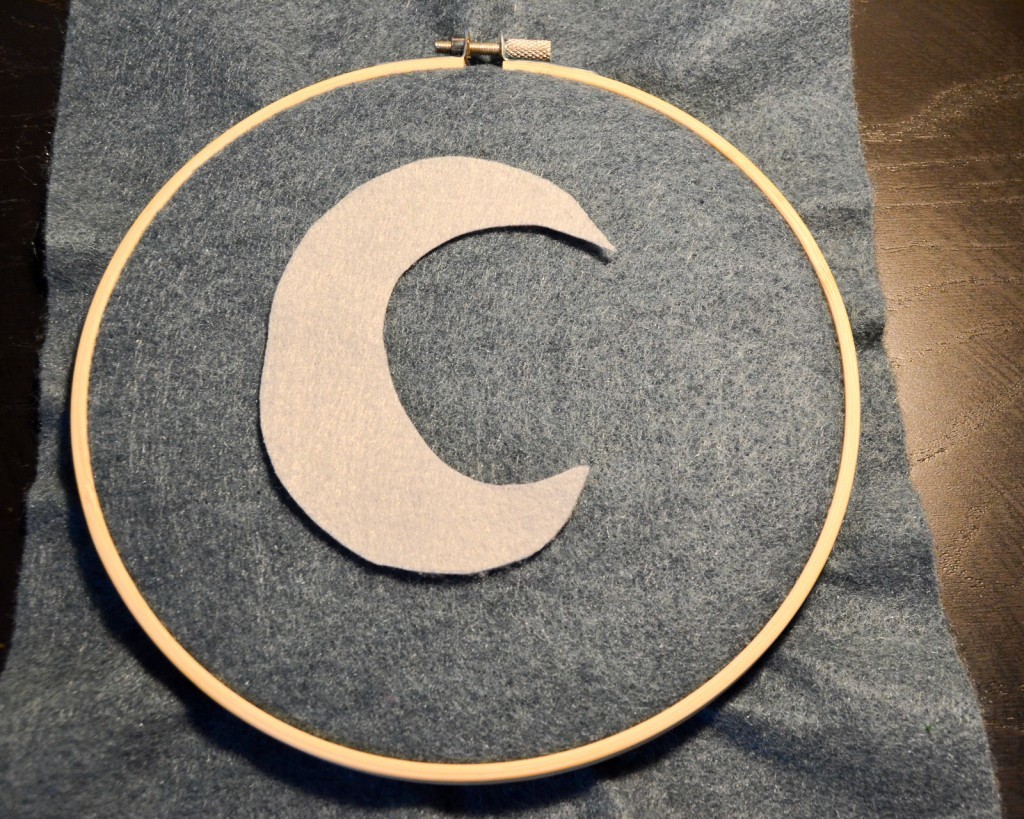 I stitched the moon onto the dark grey felt using the light grey thread.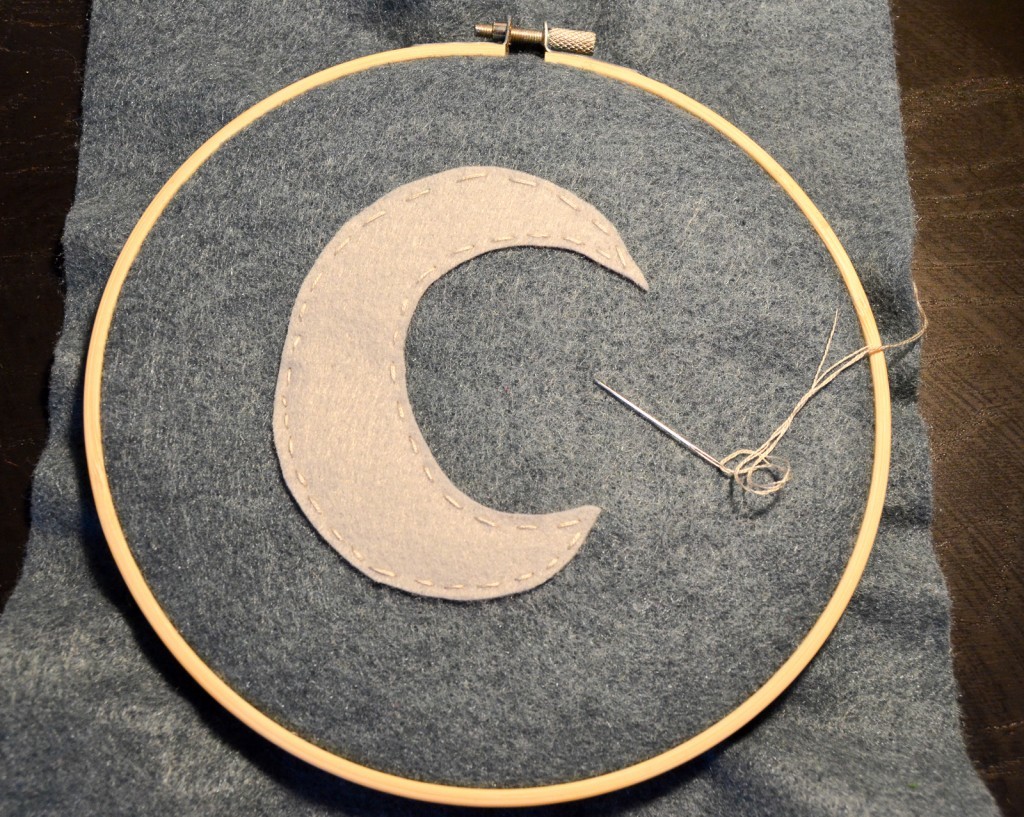 I then drew and cut out some stars with the yellow felt. Stitch them with the yellow thread.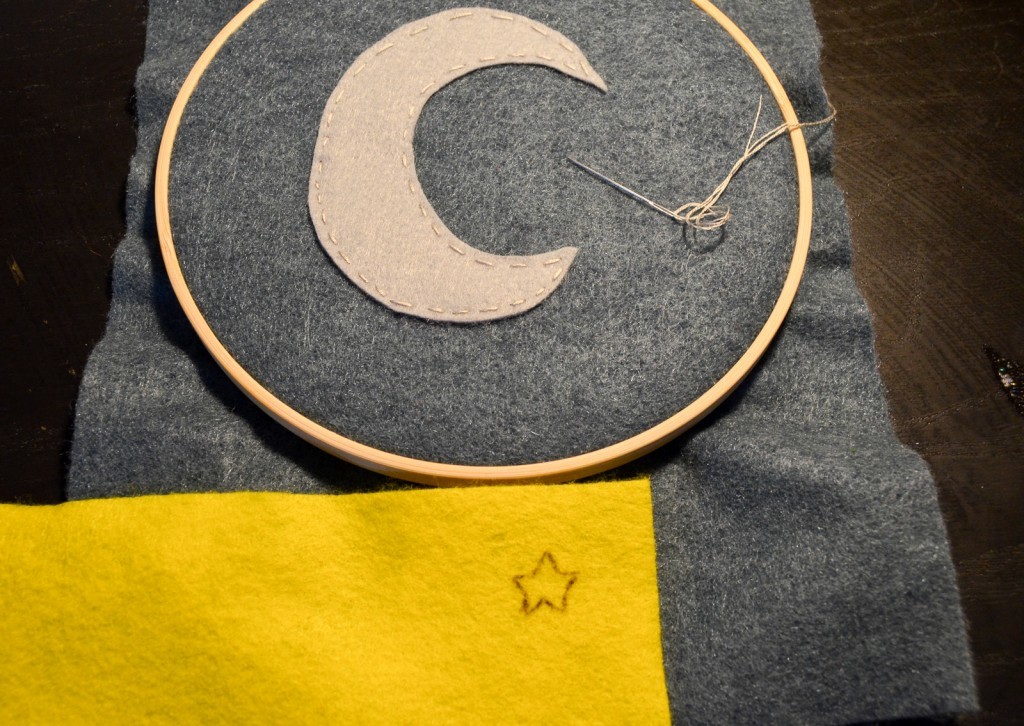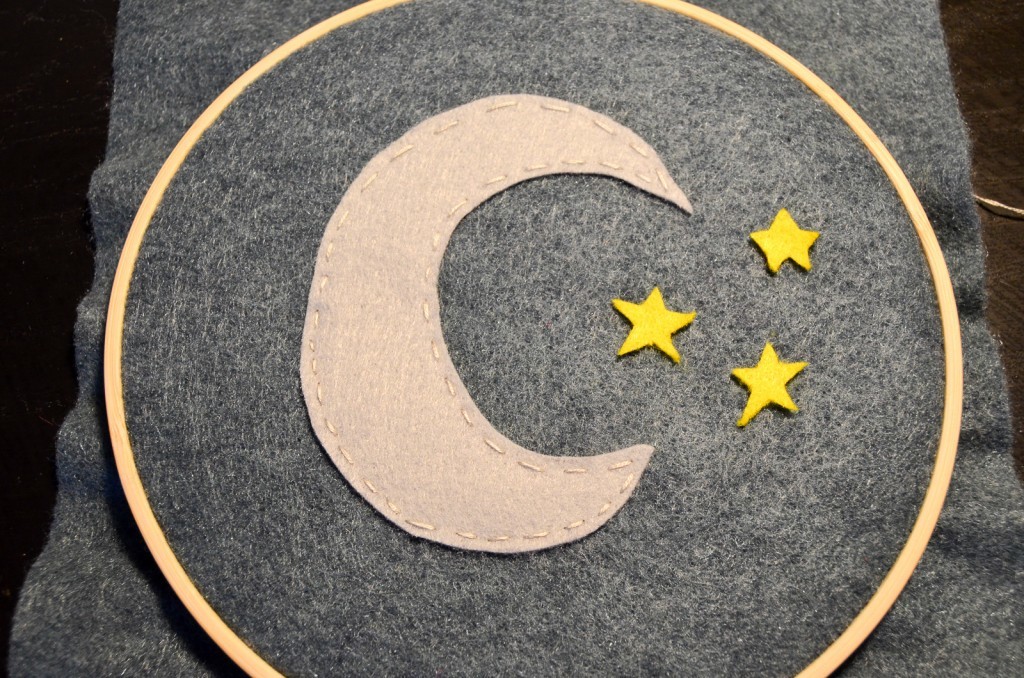 It's time to attach the two sides!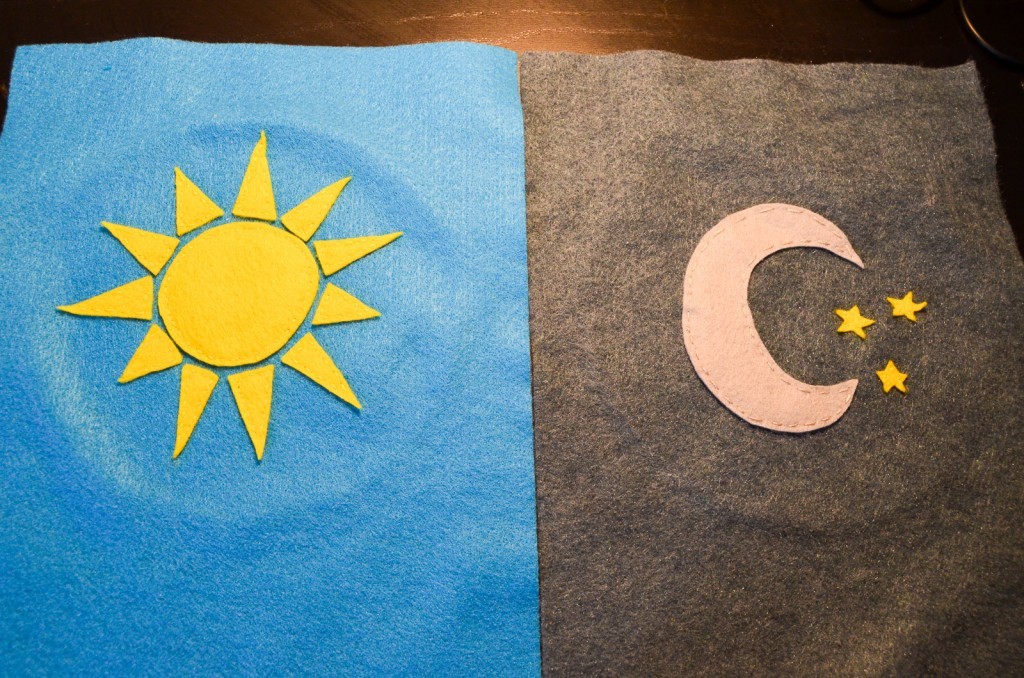 Place the two pieces back to back so that the shapes are facing outward.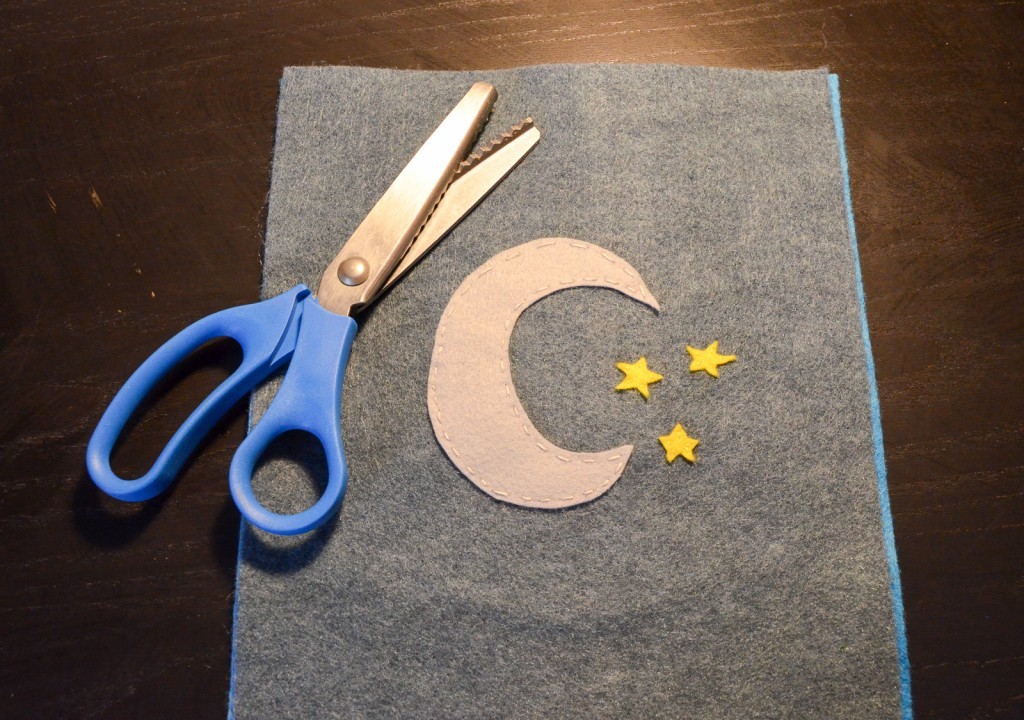 Using the pinking shears, cut out a rectangle.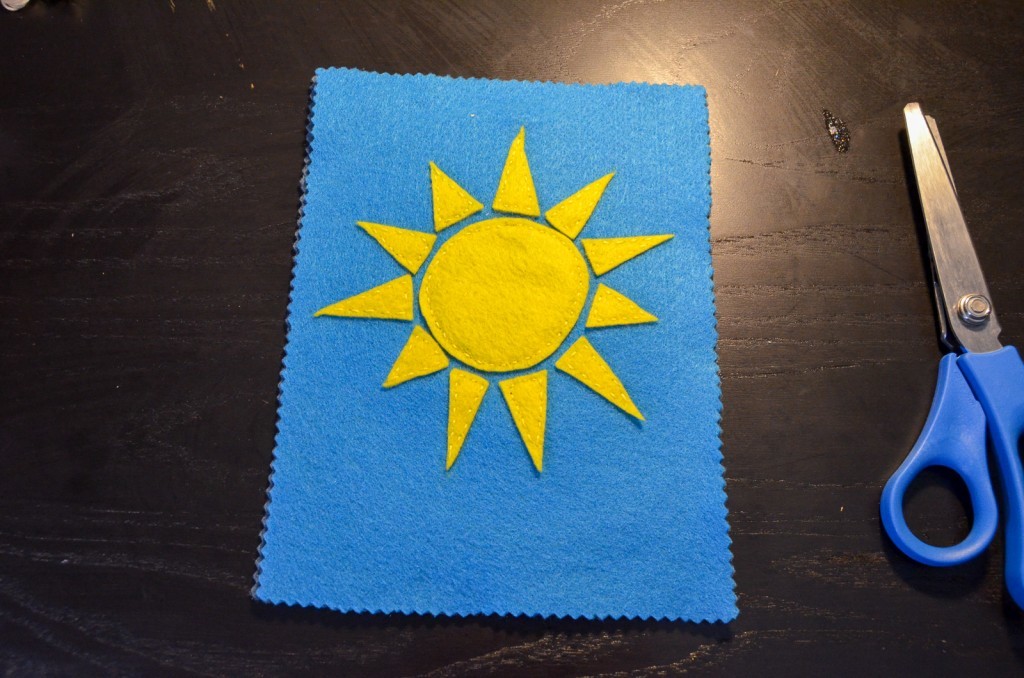 Stitch your way around the rectangle to attach the two pieces together. I used the light grey thread and stitched about a pinky finger's width from the edge. When you've stitched three sides, stuff it with the polyfil. Attach the ribbon at the top and close up your door hanger.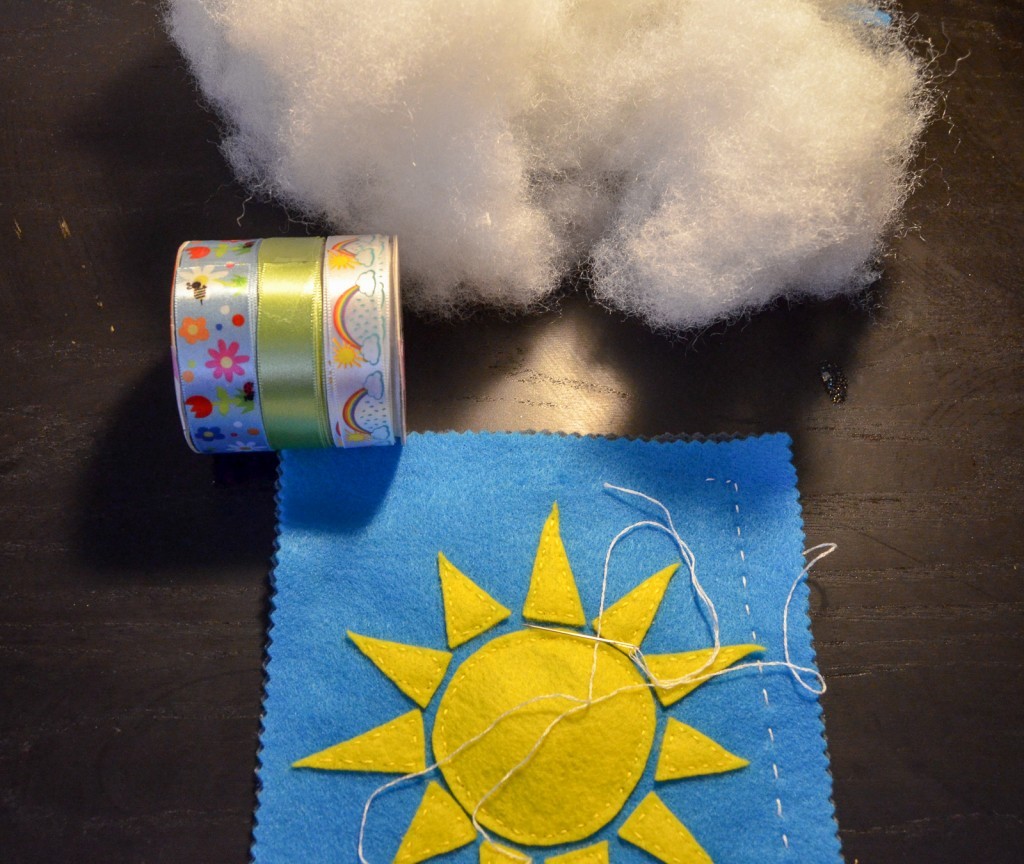 This is a fun little project to make and the options are endless. What really makes it, though, is that Pippi is absolutely in love with it and it's all hers. She declared that the Night and Day Door Hanger was exactly what she wanted, and that makes it perfect.