It is absolutely freezing in Chicagoland as I'm writing this and it's hard to believe that it will get warm again. My February Stitch Fix tried to get me out of the freezing cold mindset with some fun pieces that would be great for spring. My stylist read over a lot of my previous feedback and scoured my Pinterest board once again and came up with a box that had me dreaming of warmer weather.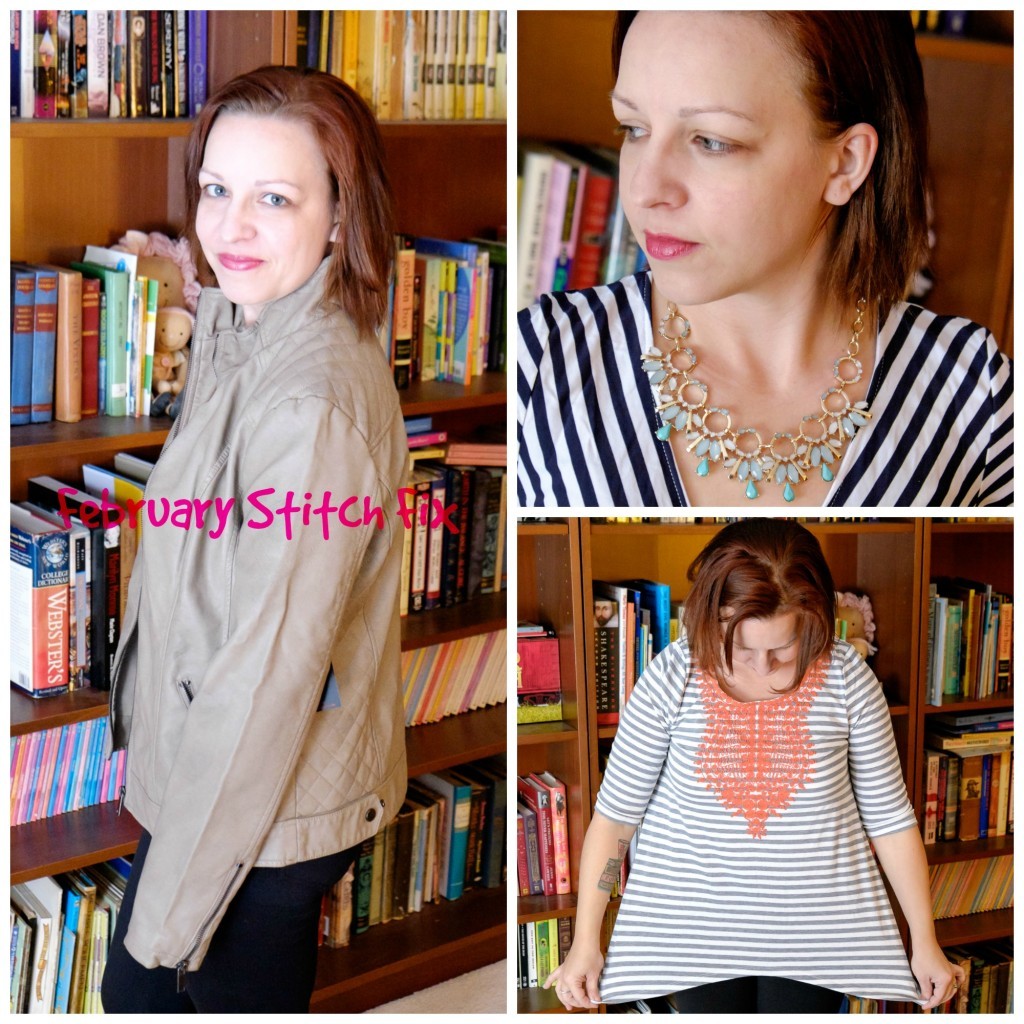 I had pinned the Ernesto Striped Fitted Dress and was excited to see it in my box. It looked like the kind of dress that would be perfect for me.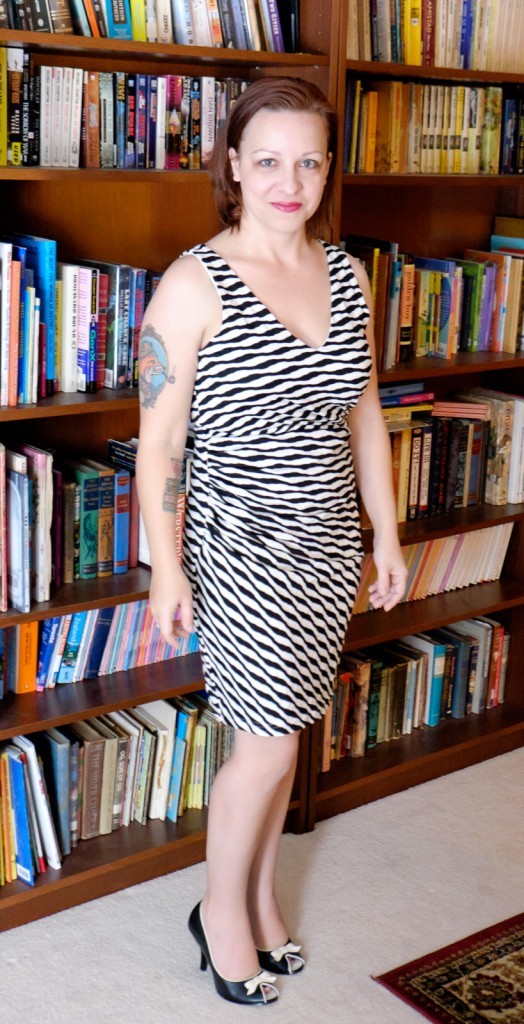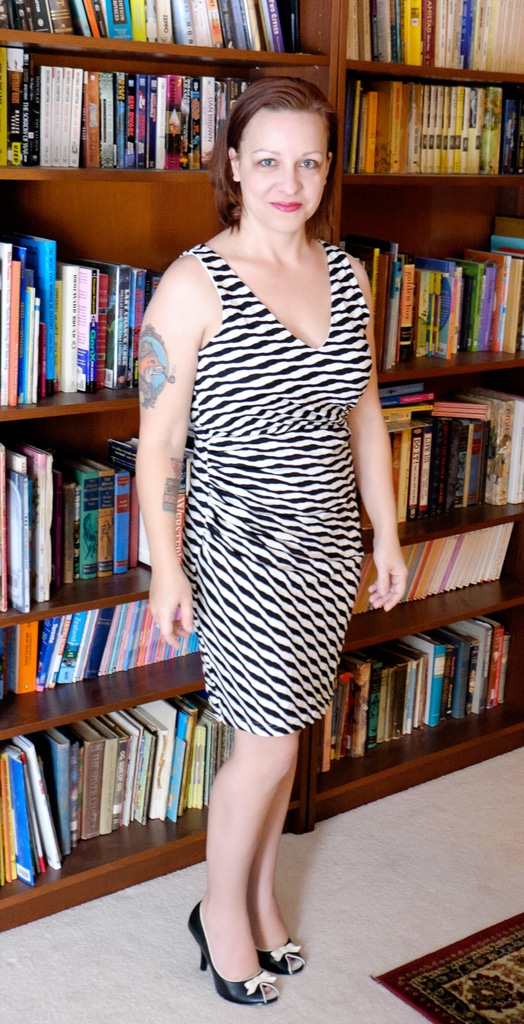 I loved this dress out of the box. On me, though, I felt like it hugged me in all the wrong ways and I felt completely awkward. I *really* wanted this to work for me, but it just didn't.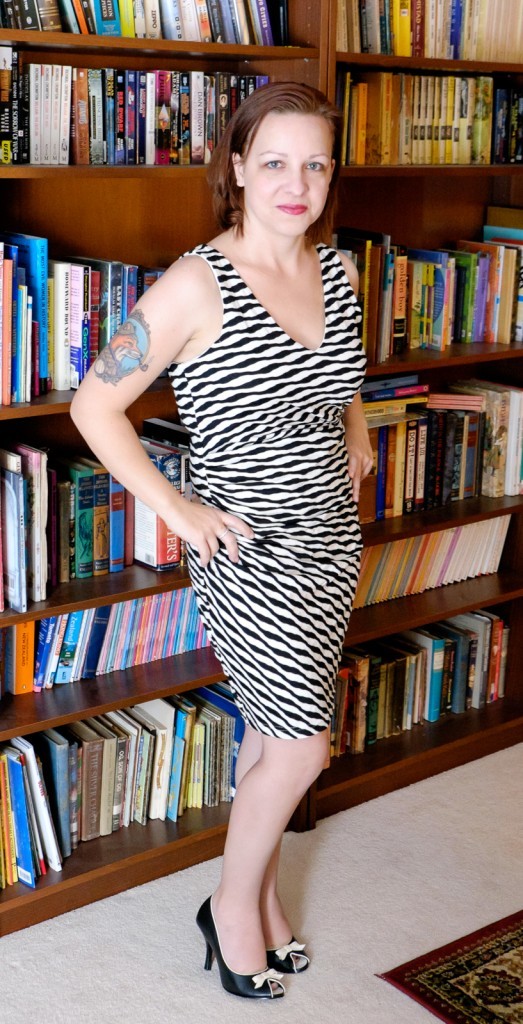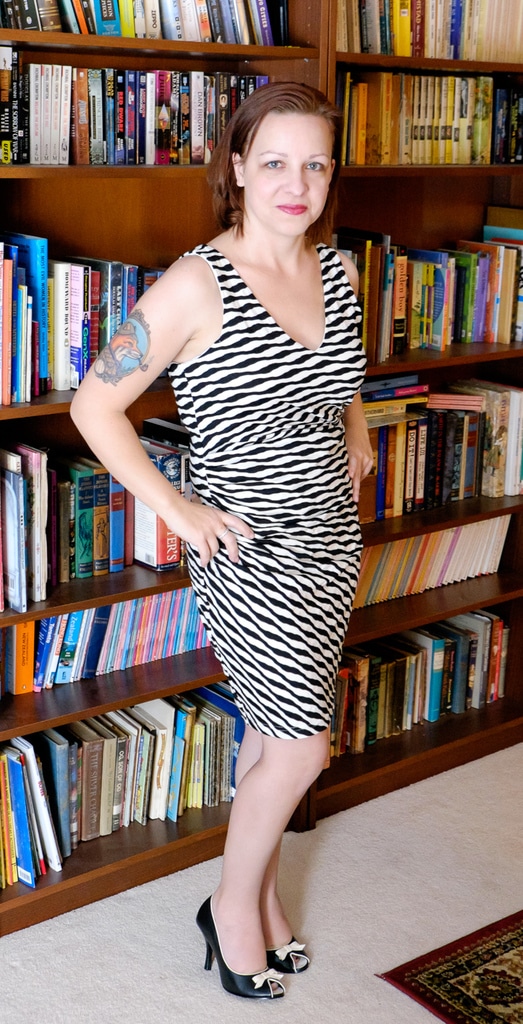 I had big plans for the Hoover Asymmetric Knit Top. I thought it would be an awesome go-to top, both for layering and as a warm-weather top. On me, though, I can't say that I loved it. It felt "off".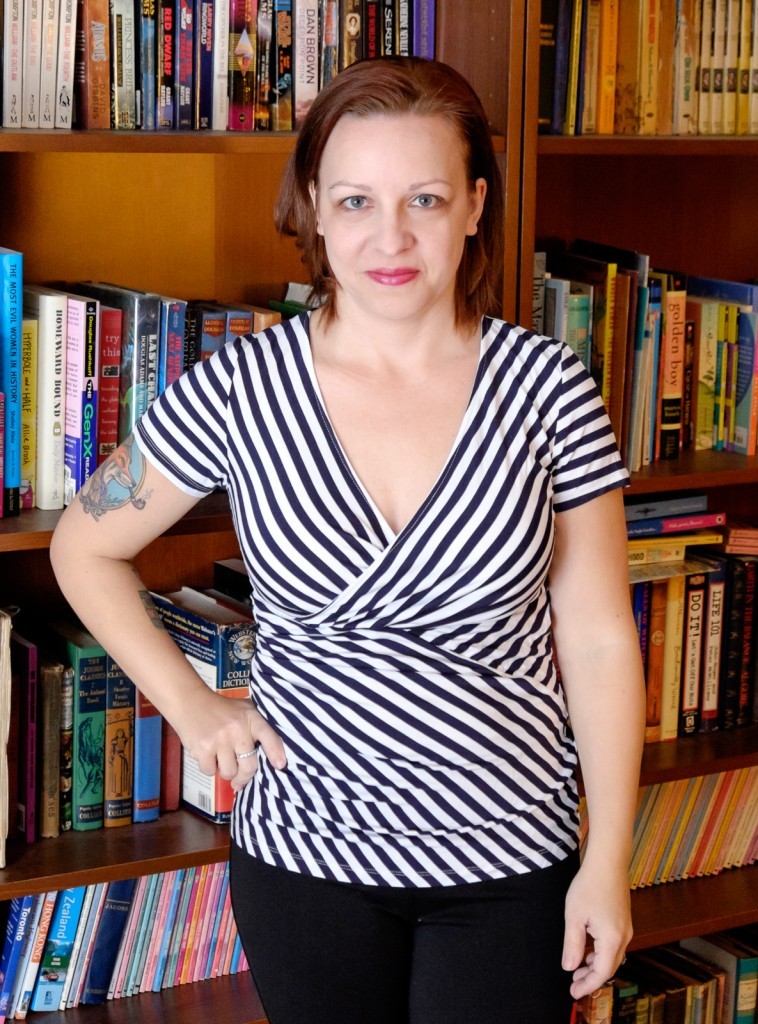 The Starla Ornate Collar Necklace my stylist sent me was so pretty. I loved the colors. I adore statement pieces.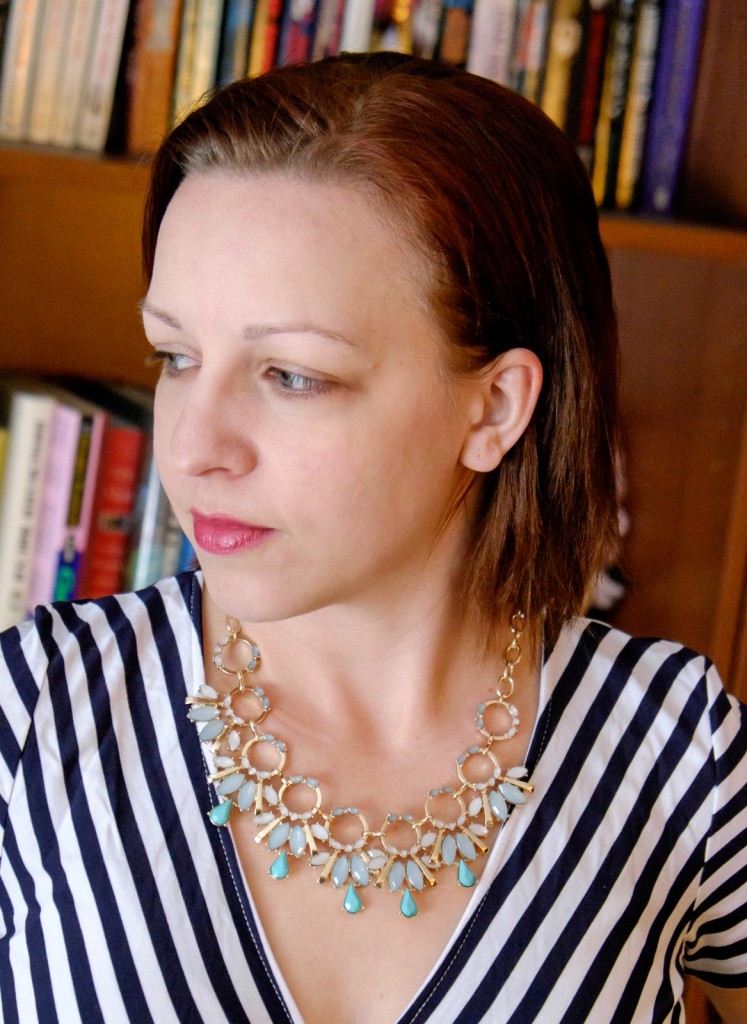 I had sent back a faux leather jacket a few months ago that I loved, but it was too small across the bust. My stylist sent me the Jed Faux Leather Jacket this month because it was similar, but cut differently so it was much more likely to fit me well.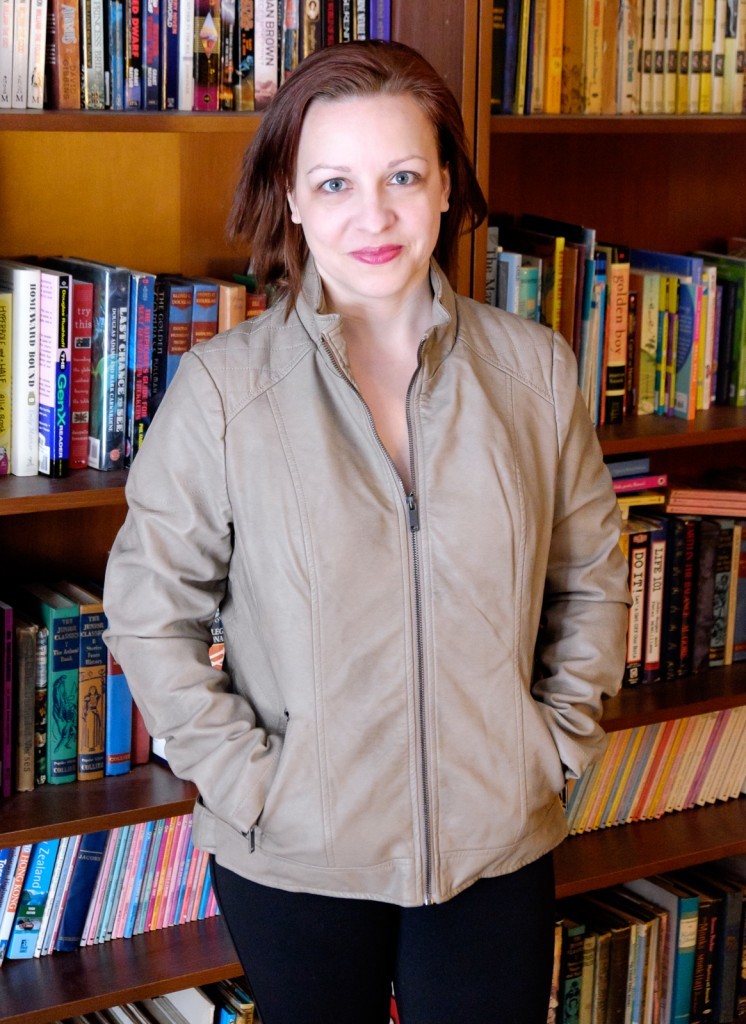 Jackets are hard for me. It's difficult to find one that fits me properly. I liked this one a lot, but it was just too big and I felt sloppy.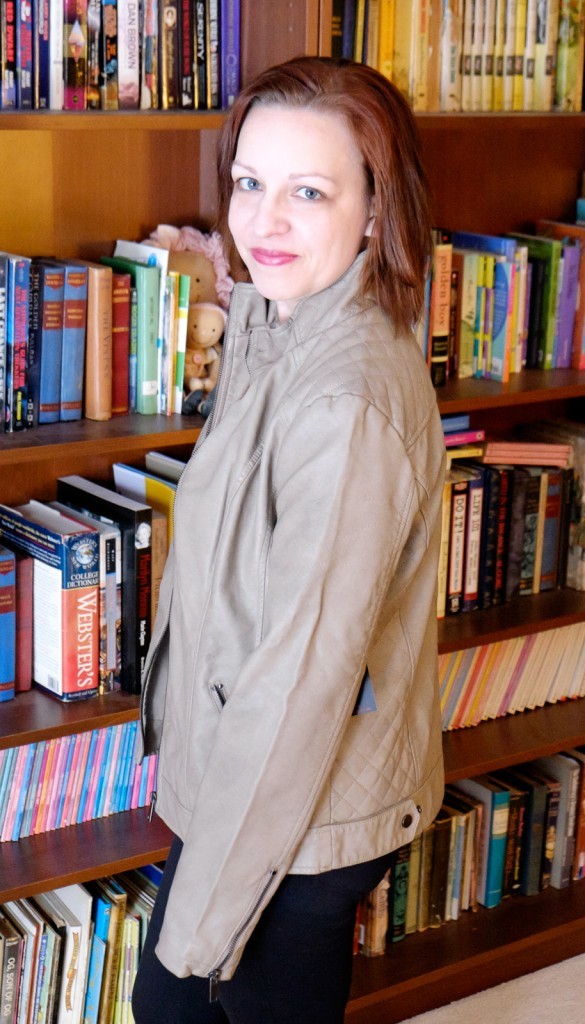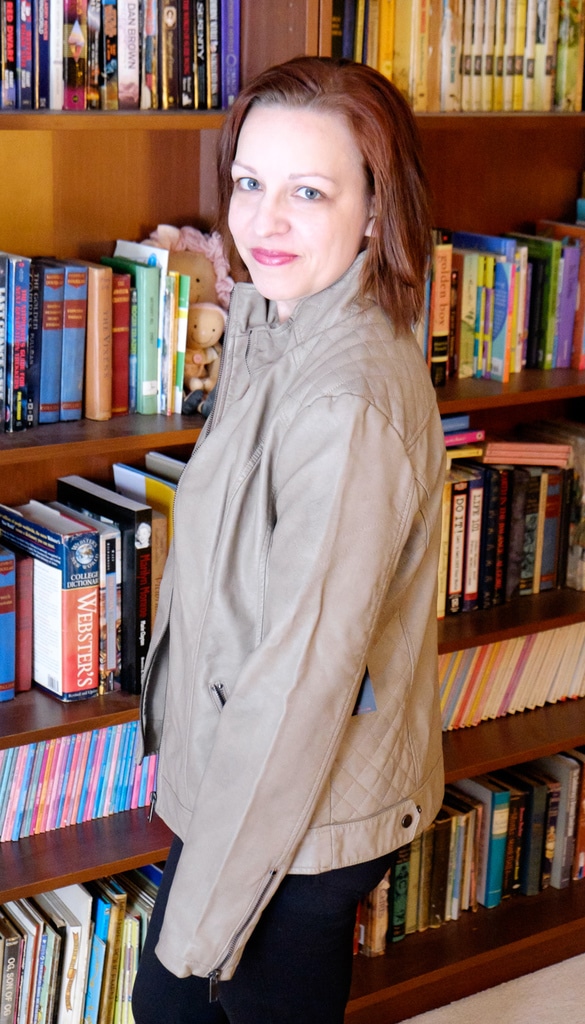 The final item in my box this month was the Kahlo Knit Top. I had bought the tank version of this top ages ago (you can see me wearing it while pregnant here) and I still love it. It was fun to see a winter version!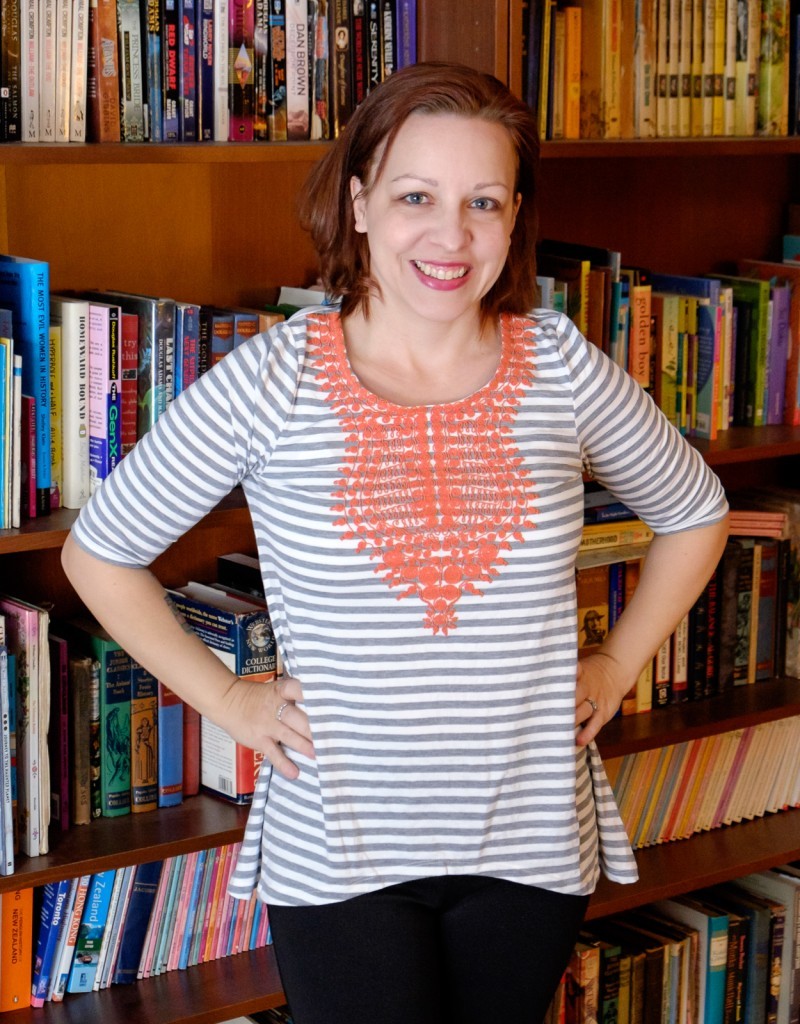 Here's the thing. My hair isn't cooperating right now. I'm constantly freezing. I'm feeling a bit frumpy. I know that all of that has a decent bit to do with why I sent everything back this month. I still enjoyed trying everything on, and liked everything as it came out of the box. If I have a lesson for you this month, it's to do something nice with your hair (I tried!) and be in a good mood when you try things on.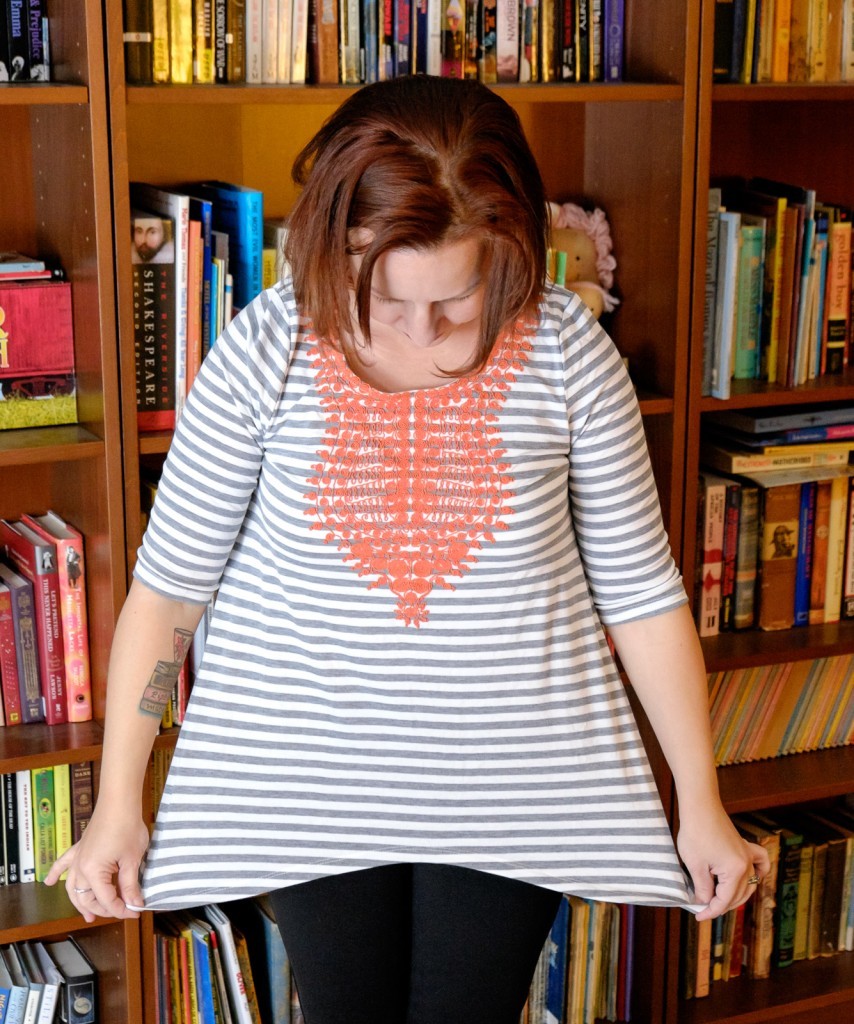 My stylist did a lot of research into my box and I really appreciate it. And considering that I kept my entire box last month, Scott appreciates that I sent it all back this time. 😉 I have so much fun trying on clothes that I probably wouldn't have looked at otherwise, even when the pieces don't quite work out for me.
So what do you think about my decisions? Should I have kept anything?
If you'd like to try Stitch Fix for yourself, I'd appreciate it if you'd use my referral link!