We're all set for summer vacation. School is out, the weather is great, and we're ready for adventure. I've been having a lot of fun pinning summer styles that I like, so it was great to see that my stylist this month took that into account when she styled me. I was after comfortable pieces and pops of fun. I need to run the girls around to their various camps and want to take them on some short trips. My May Stitch Fix completely delivered with casual but nice pieces that are perfect for our summer plans.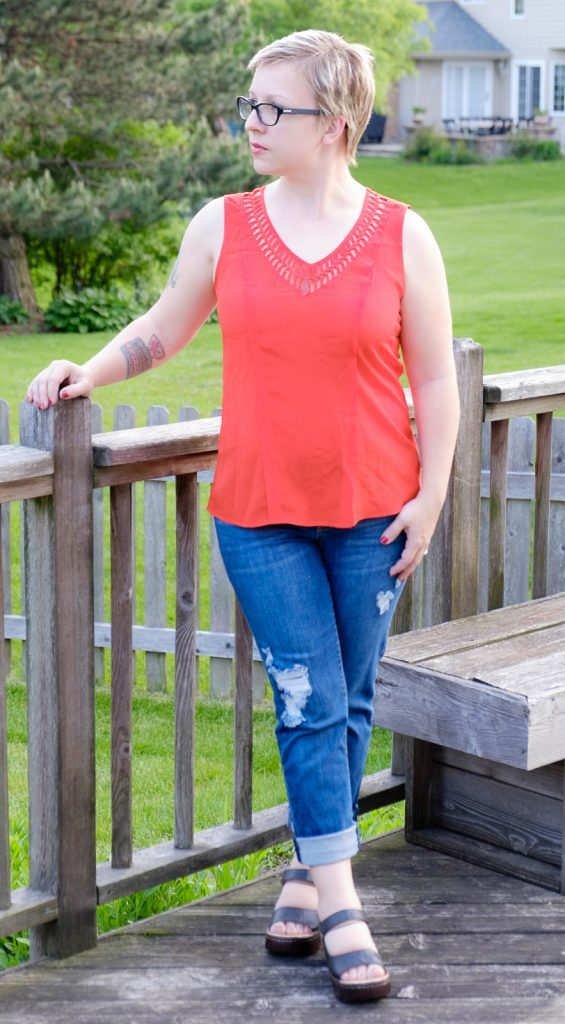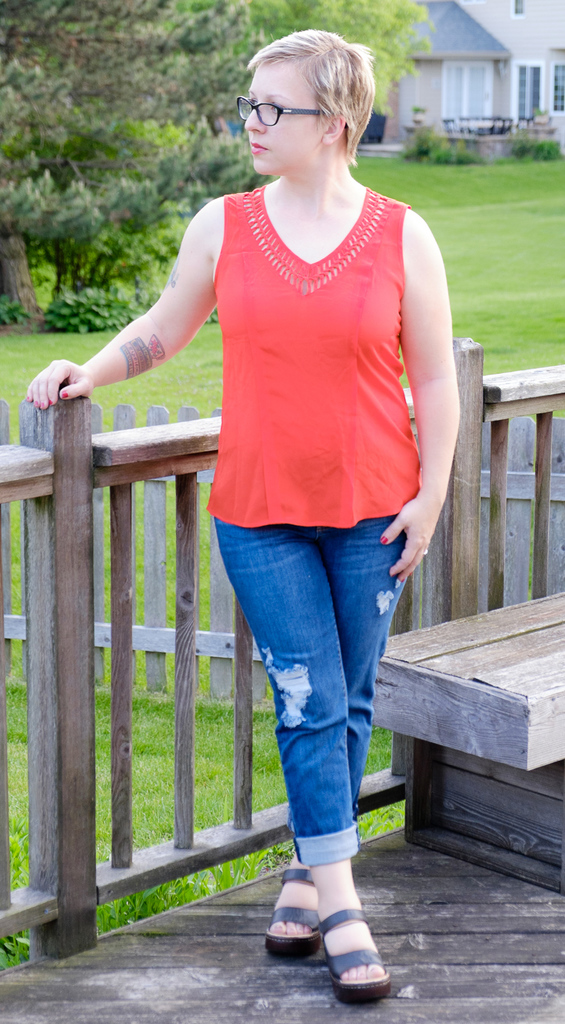 This post contains affiliate links.
I was unsure about the Daniel Rainn Draco Neckline Detail Silk Blouse. I liked the color, but I wasn't sure if it was for me and I was really wondering if silk would be the right call. When I put it on, though, I was instantly in love. The fit was flattering and I felt great in it. It's really lightweight and I love the detail. This top will be perfect for nice summer events and will pair nicely with distressed jeans or a skirt. It will be a great piece to pack up for trips, too.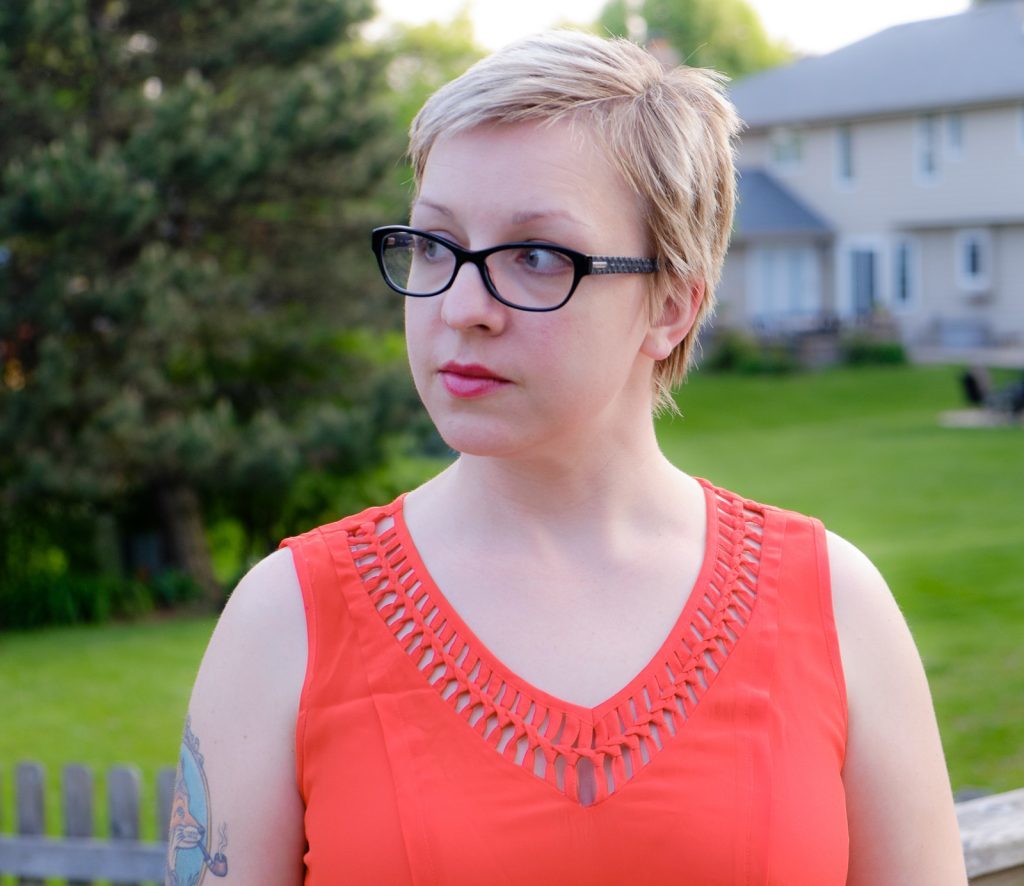 I've been pinning comfortable tops that have a bit of detail. Stitch Fix has some great tops that fit the bill. I received the Papermoon Pontiac Crossback Knit Top. It's a lightweight top with nice lace detail on the sleeves. I love tops that have a cutout in the back, so I immediately liked the crossback on this one. It will be a great top to throw on when I need to run Madeline to gymnastics in the morning. My stylist looked at the kinds of tops I had been pinning and found one that was in the same style family.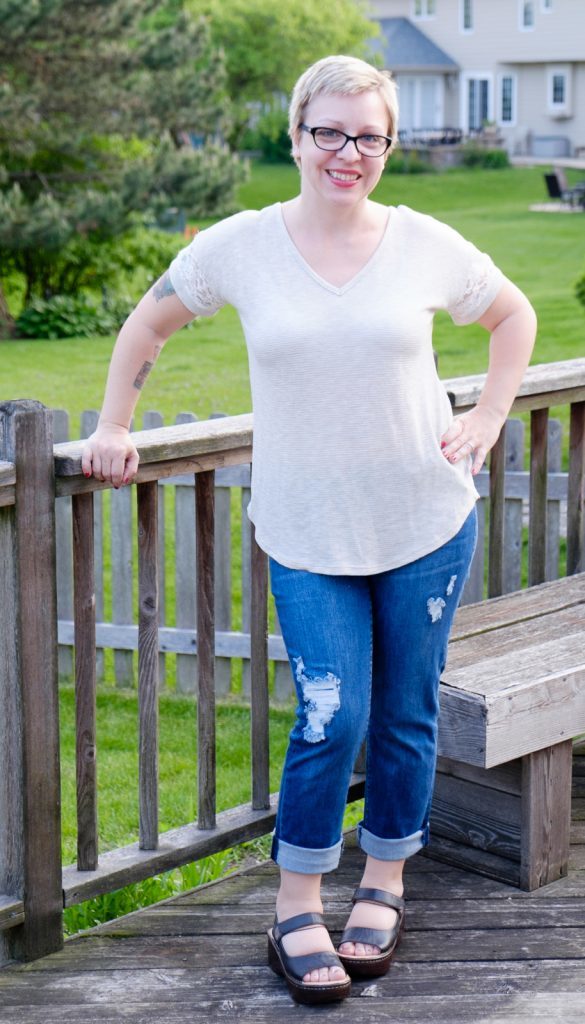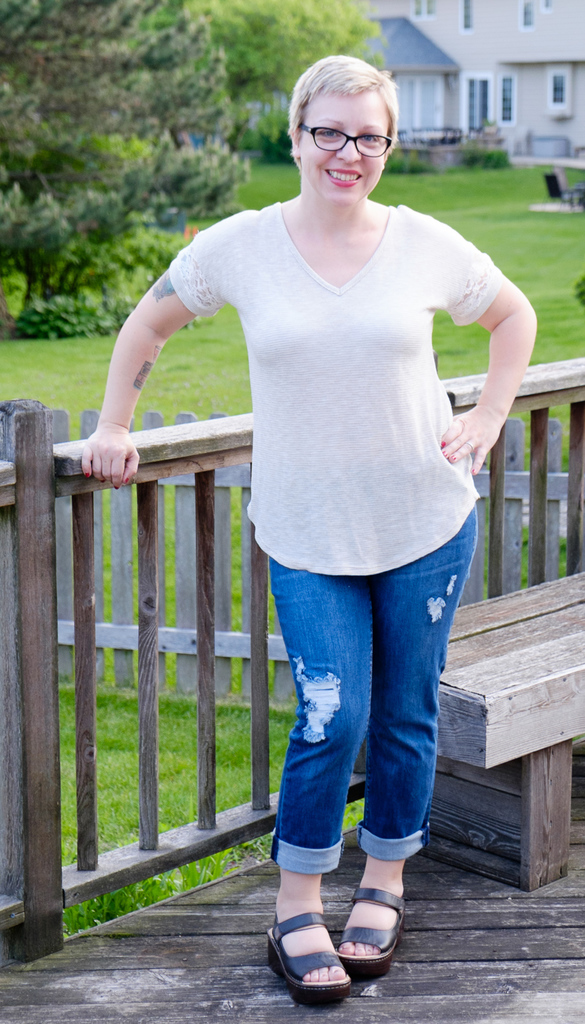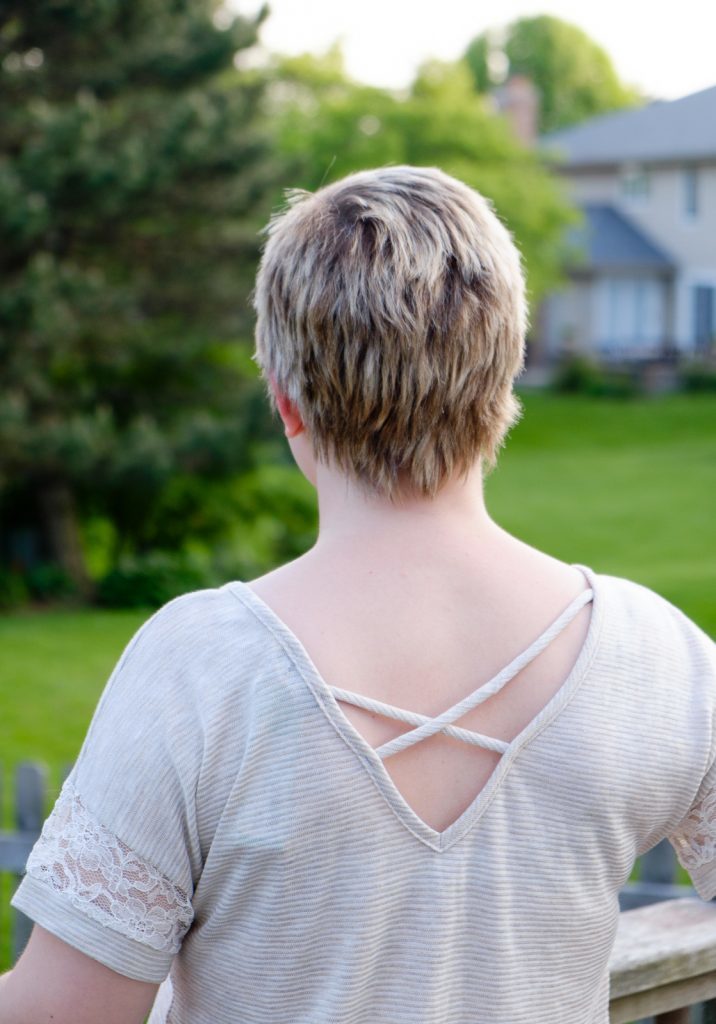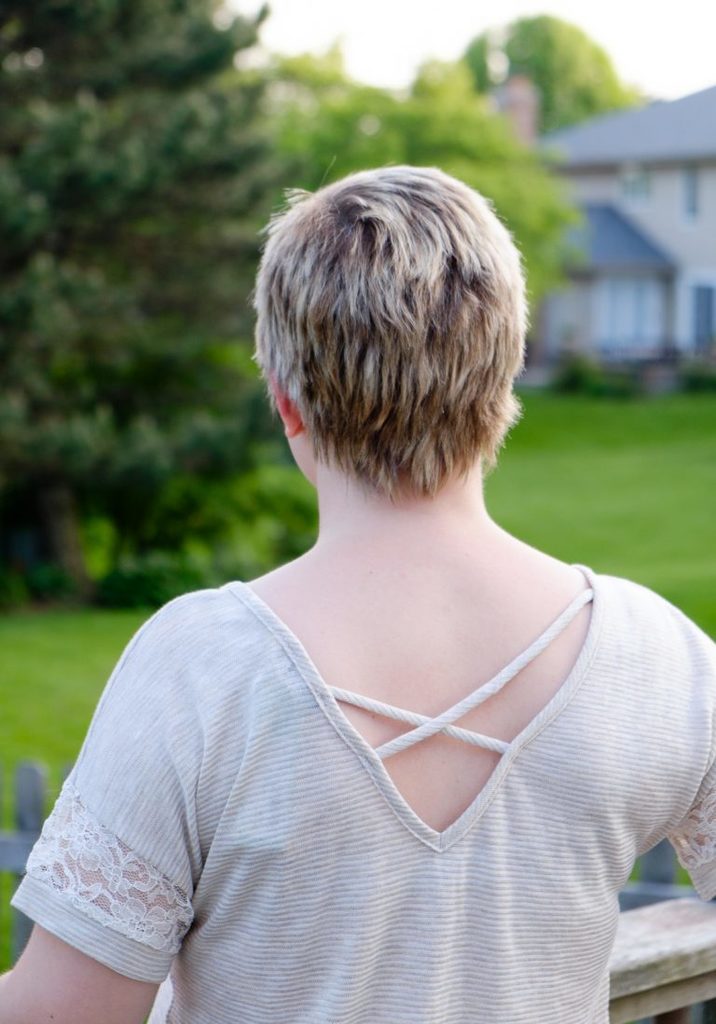 I'm always after jeans. I pin them all the time. I am still so in love with the face that Stitch Fix has petites because I know that I won't need to worry about length. When you've spend your whole life rolling, hemming, or cutting, it's such a relief to put on a pair of jeans that are ready to go. The Liverpool Kona Distressed Boyfriend Jean fit perfectly and I love the distressing. They can be dressed up or down and are the only jean I'll need for our travels.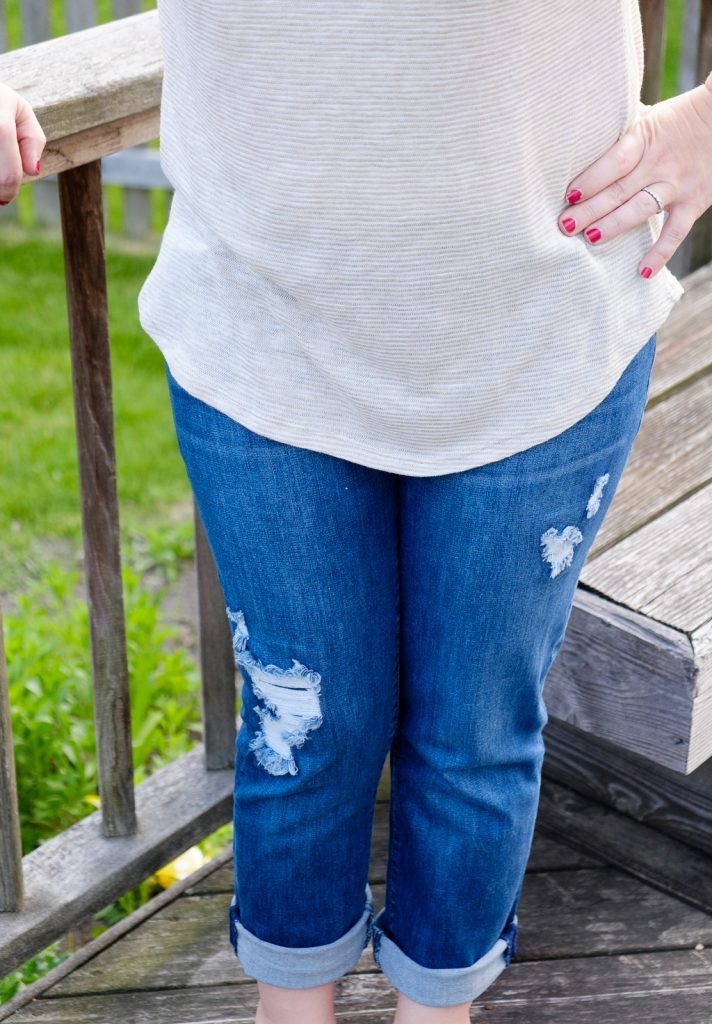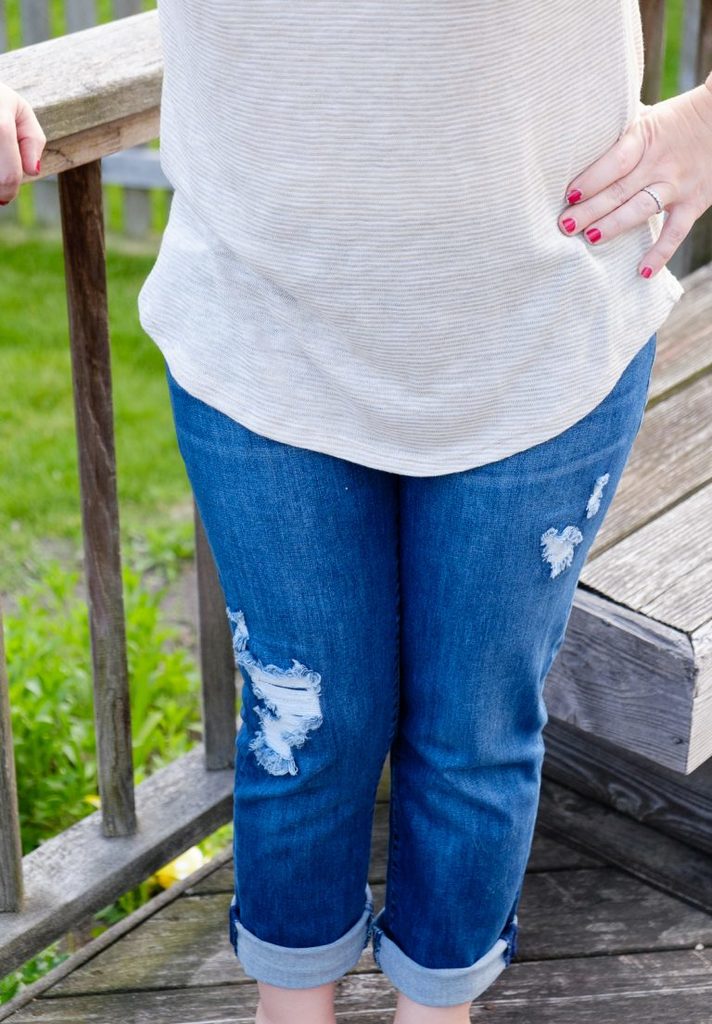 I have a thing for tote bags. I had pinned some, but hadn't really thought about the possibility of receiving one. I was sent the Street Level Hanson Reversible Dot Tote. I love the cutout dots and the size of the tote. I can use it as a carry-on and as my exploring bag. The neatest bit, though, is that it's reversible, so I can choose whether to go with brown or black, depending on my mood or what I'm wearing. Super versatile!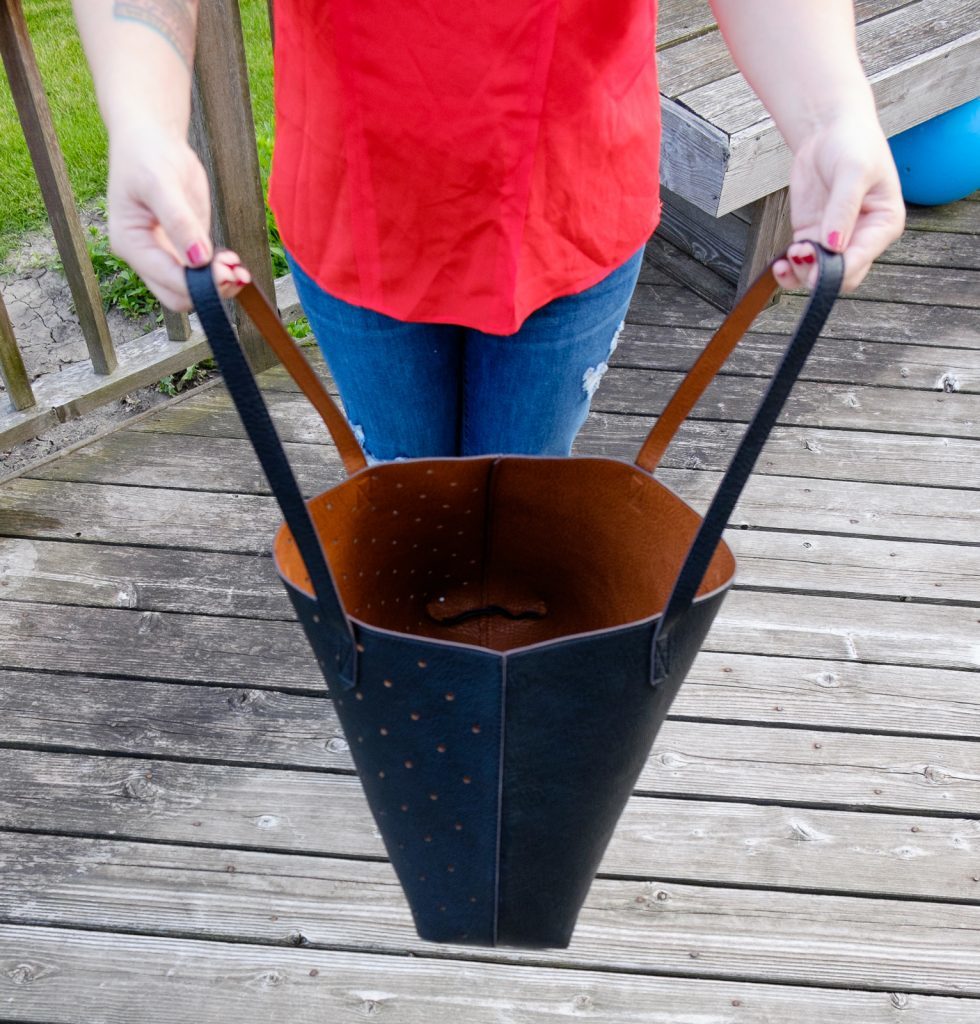 I love dresses in the summer. I probably wear them more in the summer than any other time of the year. I've gone a little dress crazy with my pinning and my stylist, once again, found a dress that was similar to what I had on my Pinterest board. The Le Lis Stessy Knit Dress is another versatile piece that can be dressed up or down. It's comfortable and is perfect for traveling. It can be rolled and tucked into a suitcase and ready to go when you need it.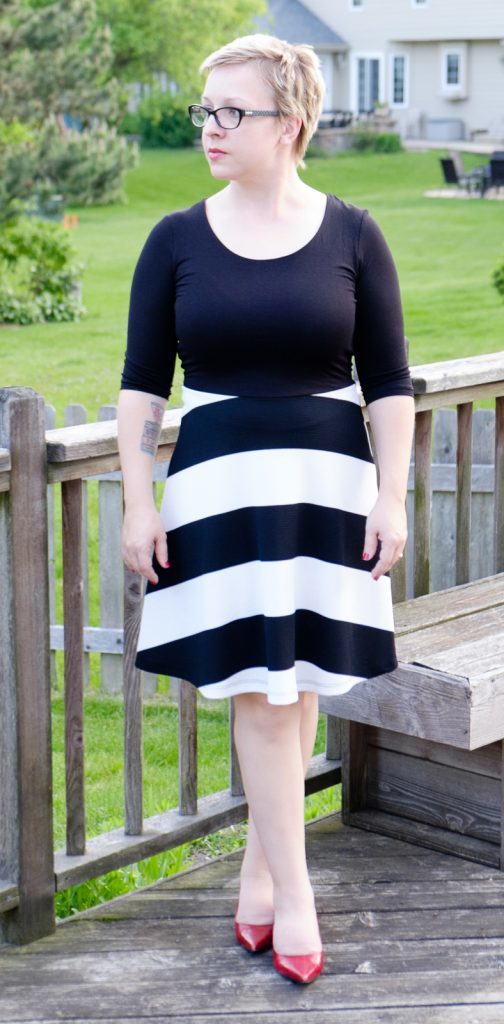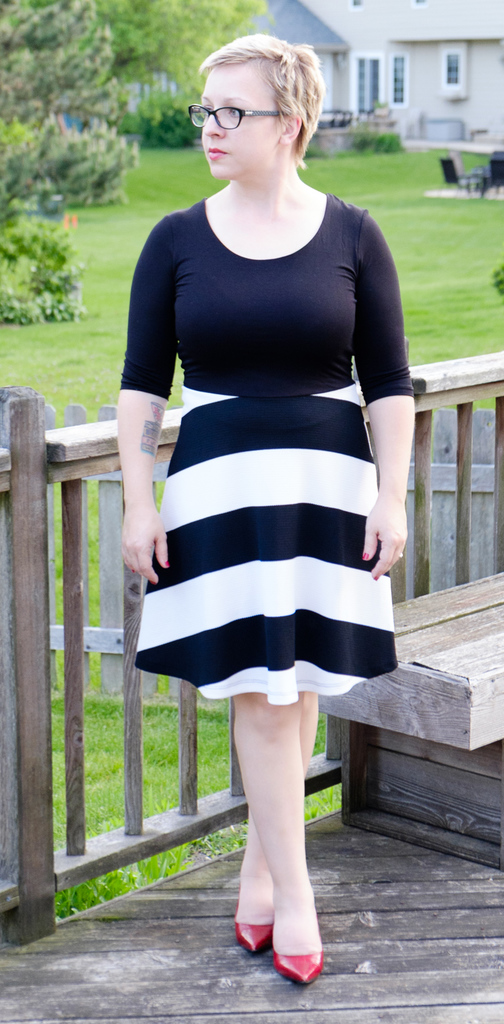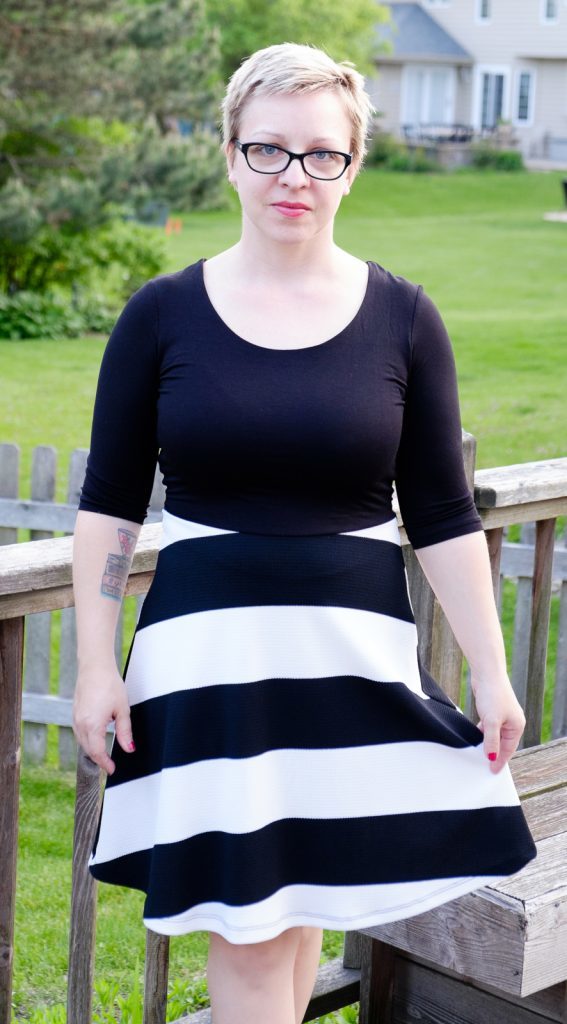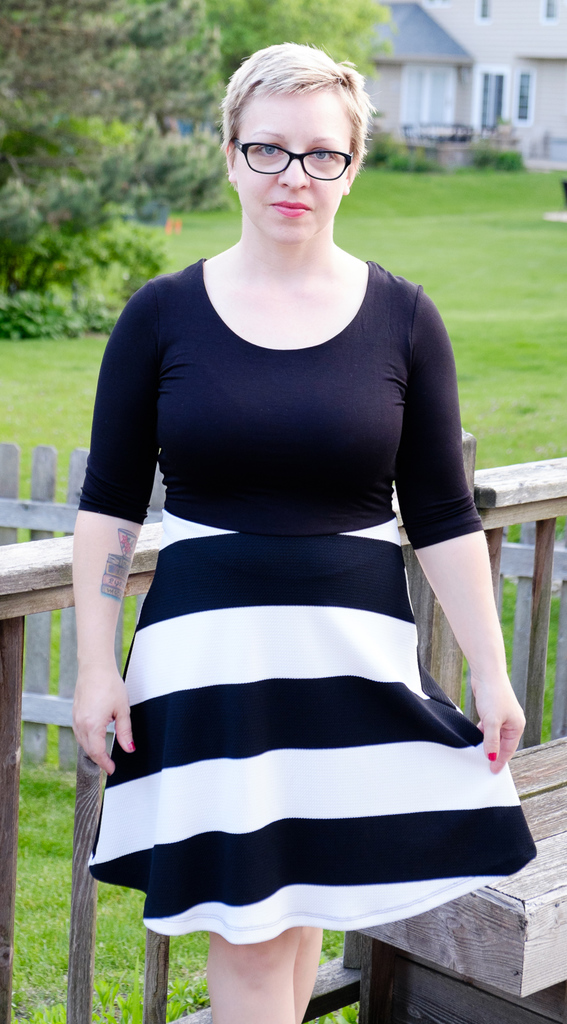 My stylist really delivered with pieces that are ready for any summer adventures we might have. My May Stitch Fix was a lot of fun to try on and she really paid attention to my Pinterest board. I am already excited to see what next month brings!