Around the time we moved to Illinois, I decided that I wanted to change things up with how I dressed. I wanted to be trendier and actually have a style after feeling like I had been living in Mummy Frumpland for years. You know that feeling of just being in a rut and never feeling like you look good? Maybe you don't, but it was hitting me hard. I used to feel confident with my style, but lost it somewhere along the way. I saw some bloggers promoting Stitch Fix right around the time we moved and signed up immediately. Five pieces a month, risk free?! It sounded perfect.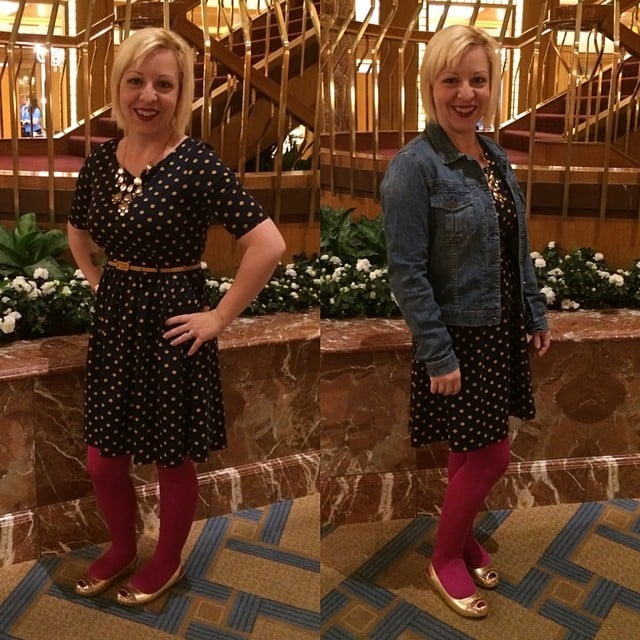 dress, necklace, and jacket from Stitch Fix at SNAP! 2014
I absolutely adore Stitch Fix. I approached it as someone who really wanted to change up my wardrobe. I wanted to add in color (something I'm incredibly bad about). I wanted to be able to throw something on and still feel good. I wanted clothing that made me feel like I could hold my own without being too much work. I wanted to try new styles.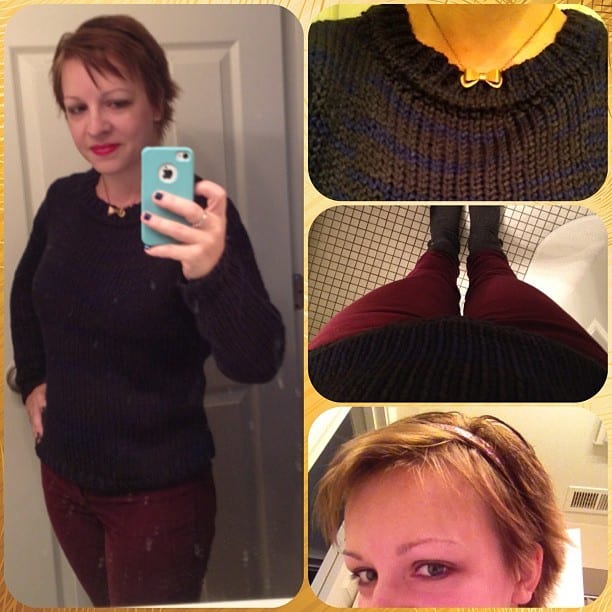 sweater from my first fix
I made a deal with myself that I would give everything a chance. I try everything on that I get. I often get second opinions if I'm unsure. There have been many fixes where I've kept everything. There have been plenty that have gone back. No matter what, it's always fun to try on new clothes and styles. I've discovered that I look good in colors that I never would have tried otherwise. I have tops that look tailor made for me that I would have never chosen off a rack. My favorite pair of pants is from Stitch Fix.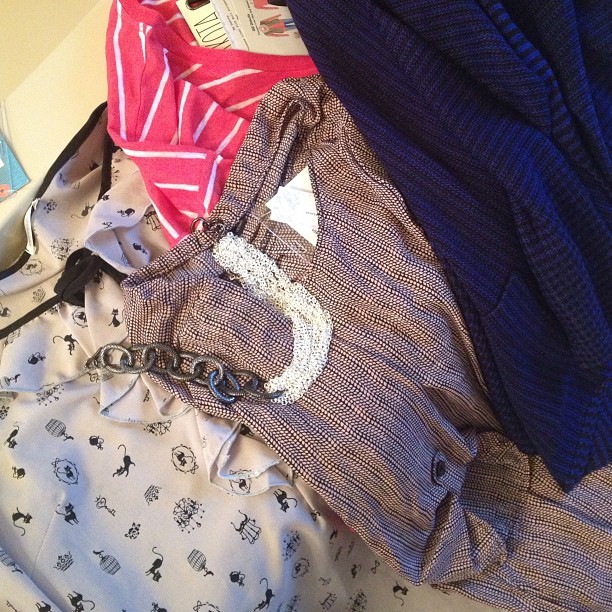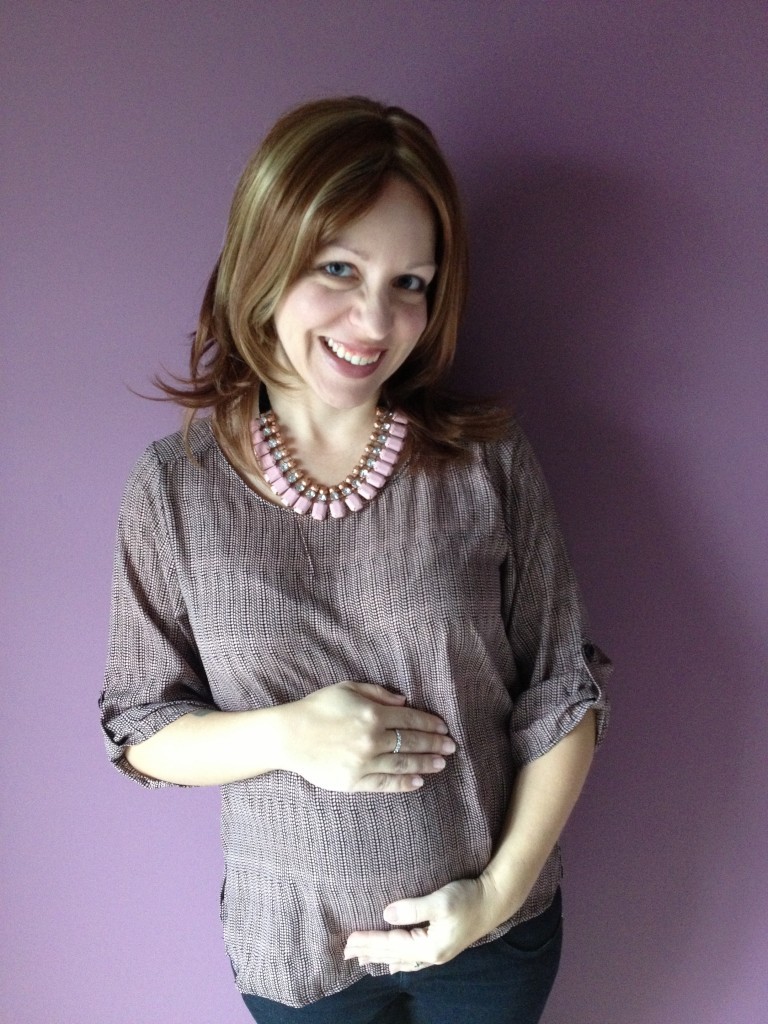 Stitch Fix top in our pregnancy announcement
Just as I was hitting my groove with my fixes, I found out I was pregnant. I didn't want to give up my monthly box, so I talked to them. I asked them for pregnancy friendly items that would still work after I had the baby, and boy, did they deliver.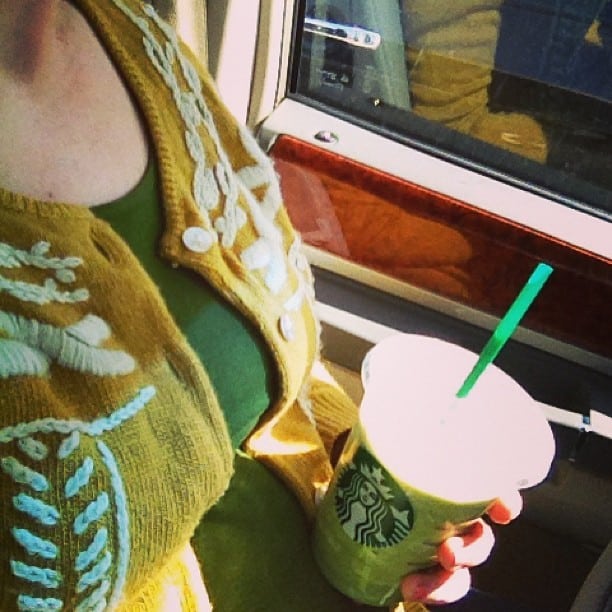 one of my favorite Stitch Fix sweaters worn while pregnant…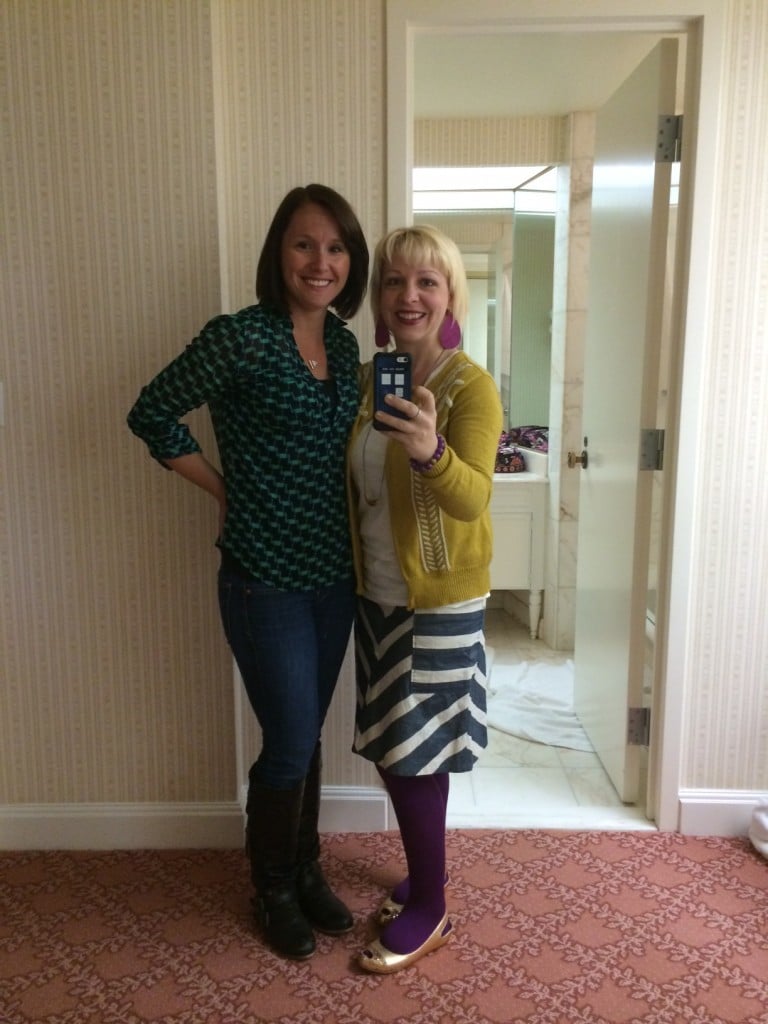 …and again at SNAP! with Cori of Let's Eat Grandpa
Stitch Fix saw me through my pregnancy and helped me feel presentable when I had to go to a meeting at Madeline's school at four days postpartum.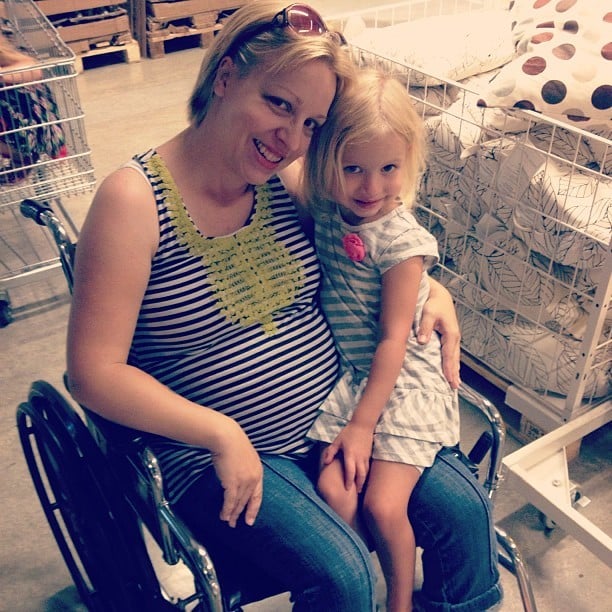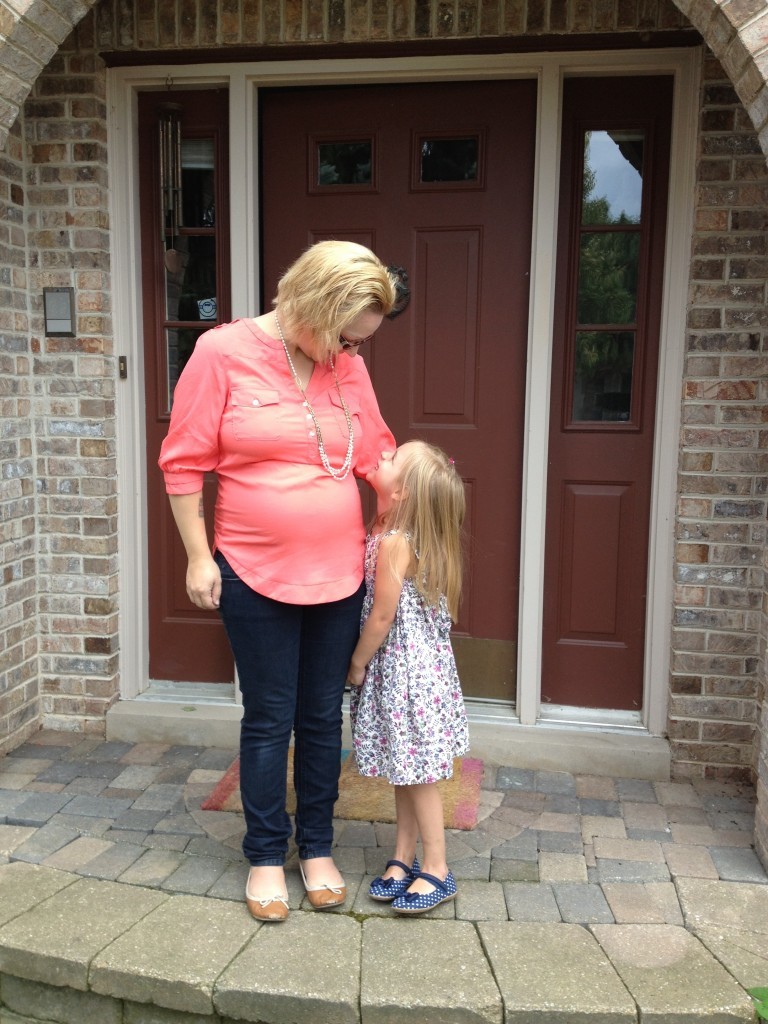 I always get complimented on my Stitch Fix pieces. I feel good in them. My closet really is becoming a place where I can grab an outfit and feel put together.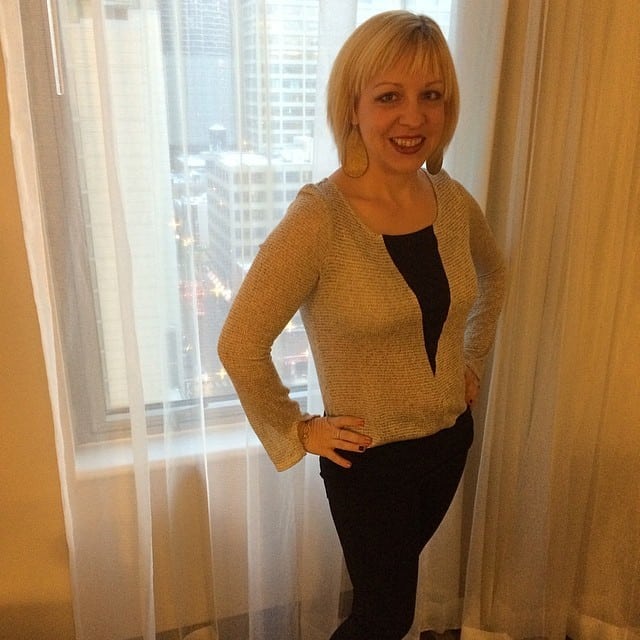 Stitch Fix top and pants
I could post pictures all day. I'll spare you that (for now!), but wanted to leave you with a few tips to help get the most out of your Stitch Fix experience.
1) Be polite. Seriously. Even if you don't love your fix, give constructive feedback, but don't be rude about it.
2) Be honest about your size. Give your real sizes and measurements. You'll never be happy if it doesn't fit.
3) Give them your Pinterest fashion/style board so they can get ideas on what you like.
4) Tell them up front if you are open to new styles or if you want something in particular. Personally, I think it's the perfect time to branch out!
If you'd like to give Stitch Fix a try, I'd love it if you'd use my referral link.