This post contains affiliate links.
My January Stitch Fix was a lot of fun and I may have learned more about refining my style with this one than with any other fix so far. My stylist is awesome and reads every note I leave, request I have, and knows that I'm open to trying new things, so my fixes always make me smile. I really debated multiple items in this fix and am learning how to better pinpoint what I like in clothing, thanks to Holly's help.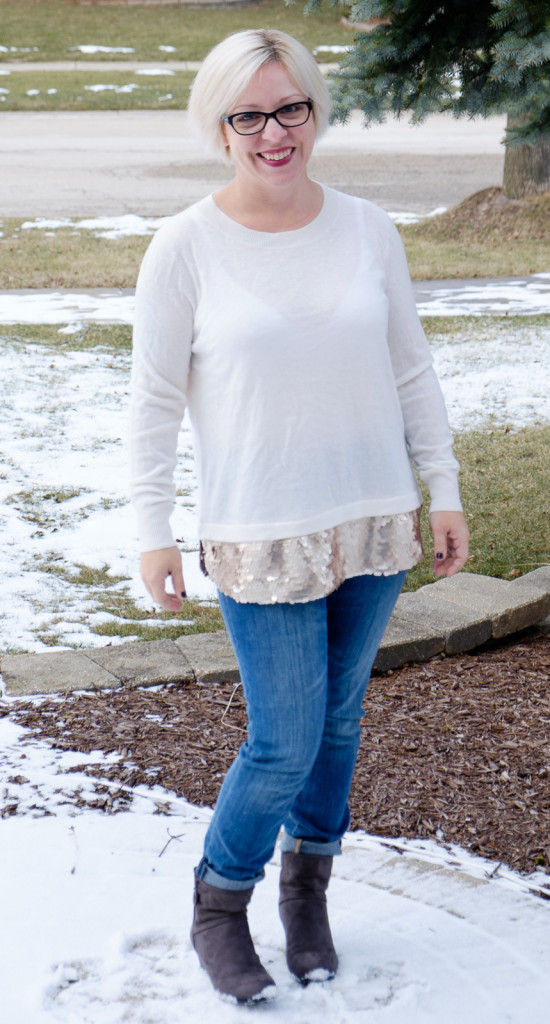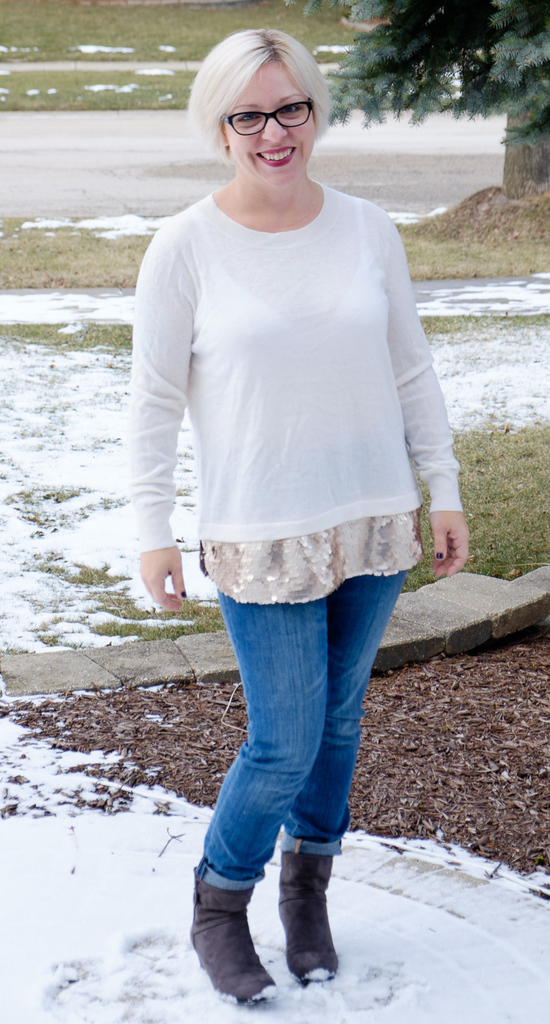 I asked for layers for winter for this fix. I basically get cold in October and stay that way until June. I love sequins and sparkle, so the Gambino Sequin Detail Pullover Sweater seemed like it should be perfect for me.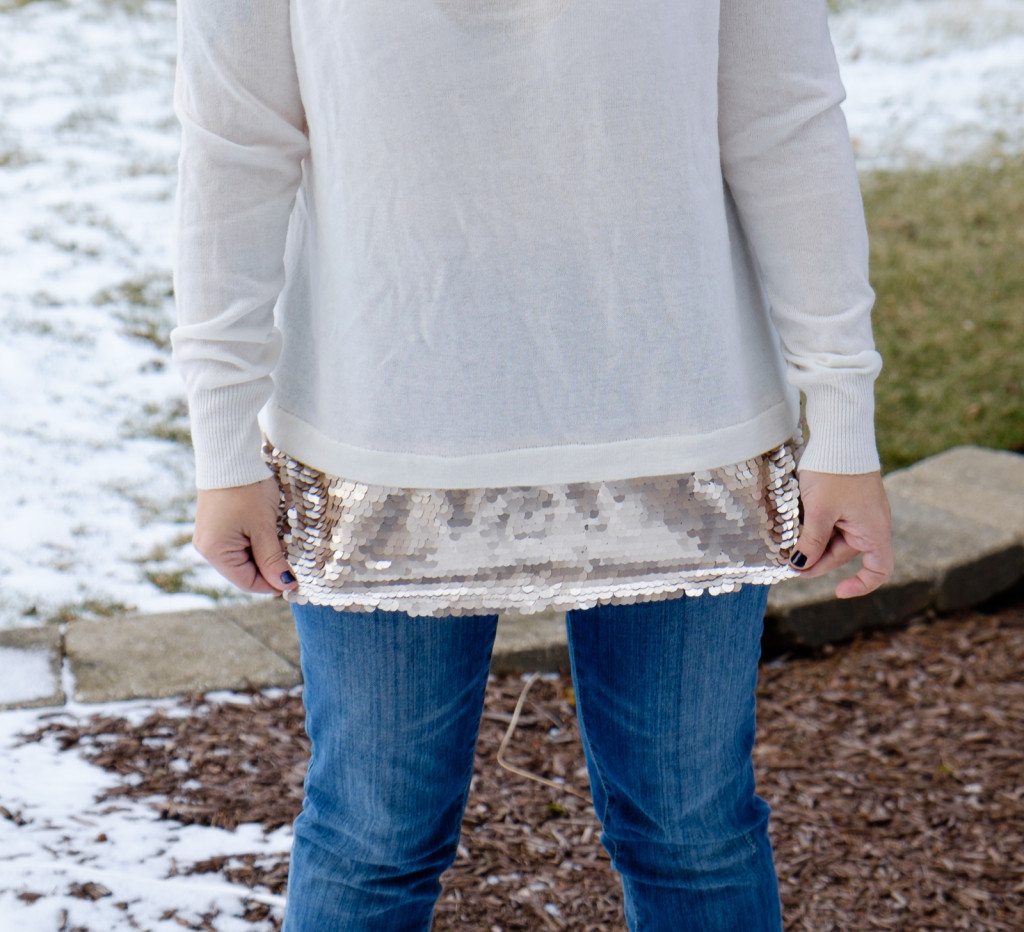 I loved the color of the sequins, but they made the sweater quite heavy and they were actually loud when I moved around. The sequin detail kept getting stuck on itself, too. I really wanted this one to work because I think it's a lovely sweater, but I ended up sending it back because I know that it would sit in my closet.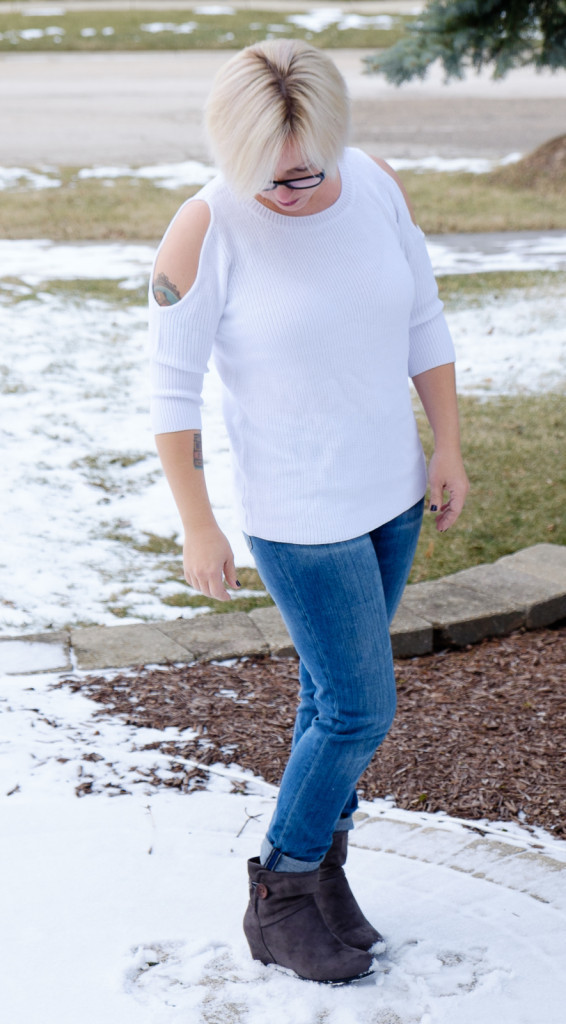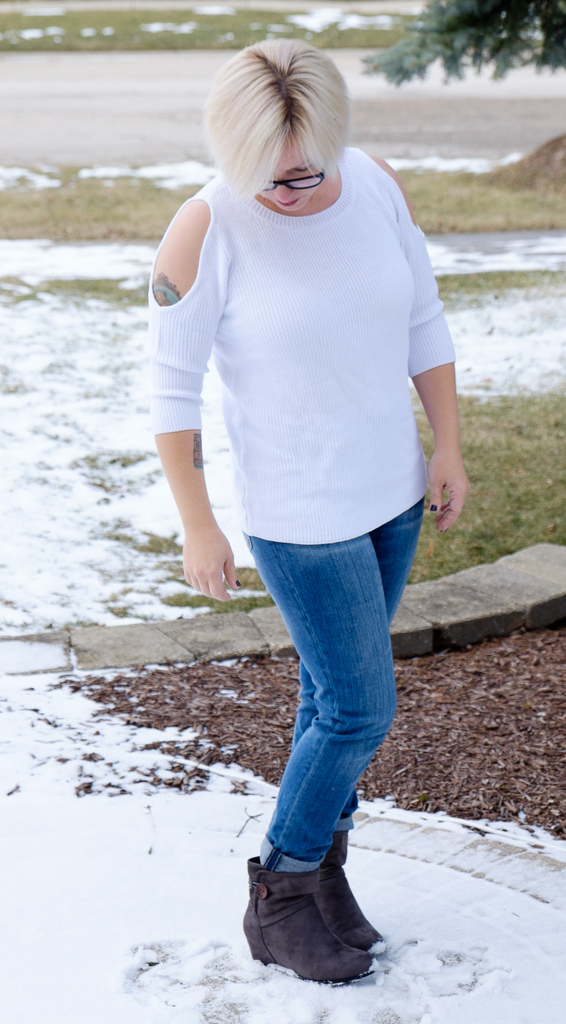 I LOVE shoulder cutouts. I was excited to see the Blaire Cold Shoulder Pullover Sweater in my fix. I actually don't have any white sweaters, so I was really hopeful that this would be a new favorite. Unfortunately, as you can see, it just wasn't right on me. I didn't feel good in it, as much as I wanted to.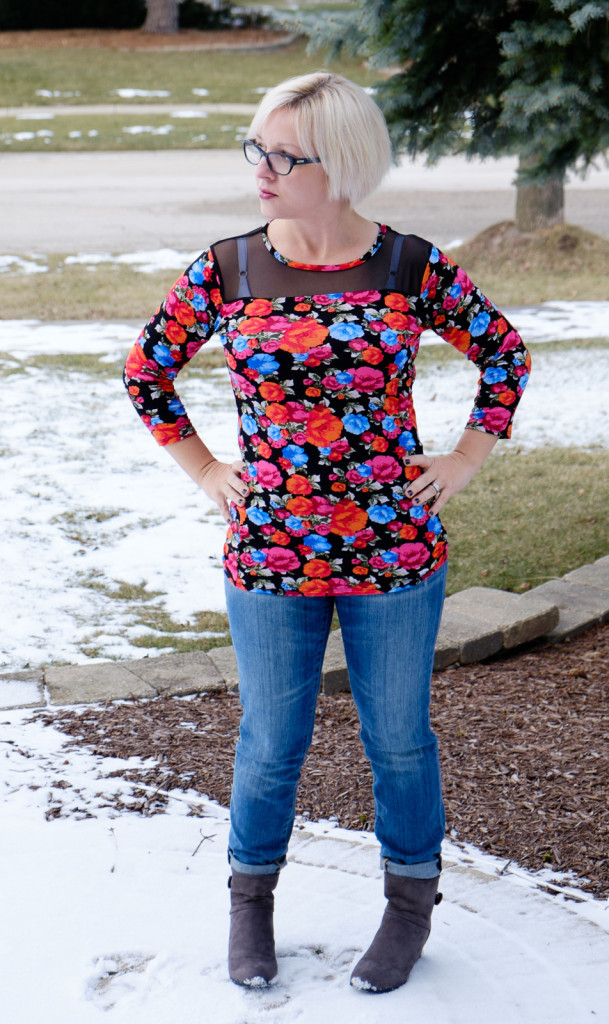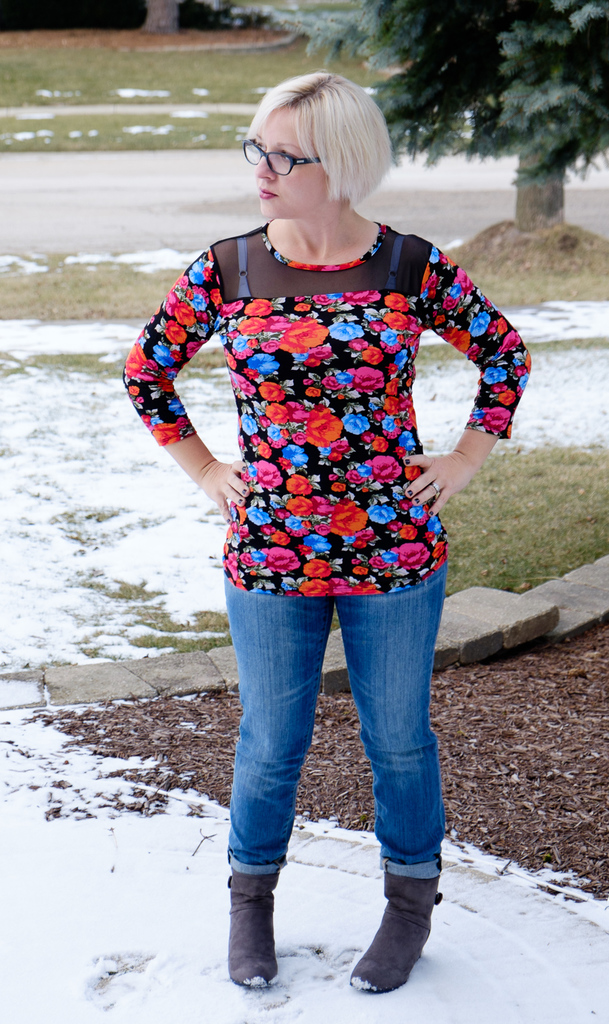 The Carmine Mesh Yoke Knit Top was really interesting. I loved the cut and felt great in it. I loved the two different fabrics together. This is where having trusted friends who will give you honest opinions is necessary. I showed these pictures to them and they voiced what was in the back of my head–I have to wear a regular bra–strapless just isn't an option, so my straps would always show, which isn't a look I care for. The floral print wasn't really me, either. I didn't mind the floral itself, but the colors didn't work for me. My stylist will read this and groan because I asked for color and she gave it to me (I'm sorry!), but I did at least learn that I like the overall style of this shirt!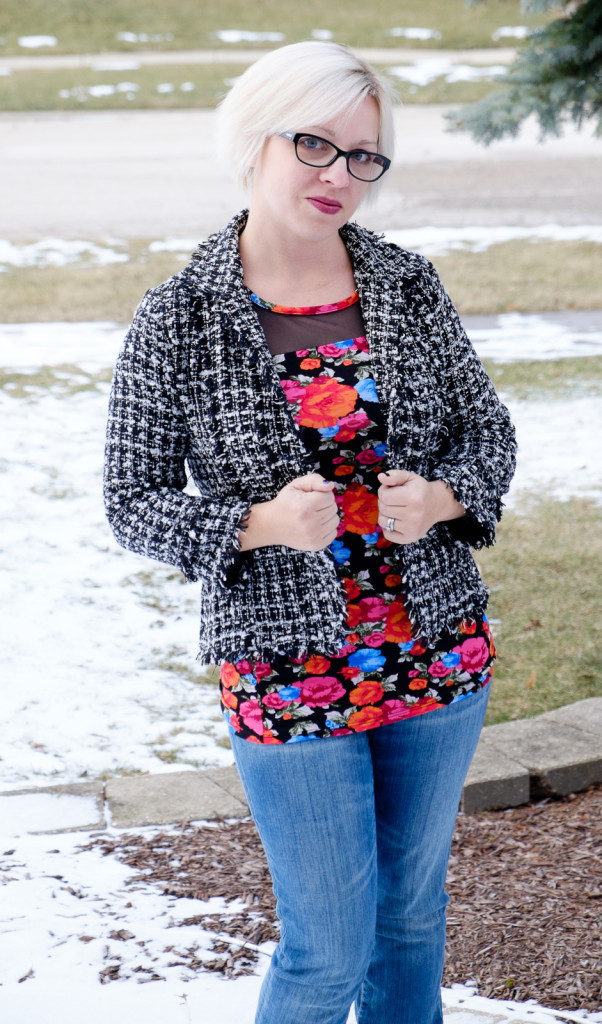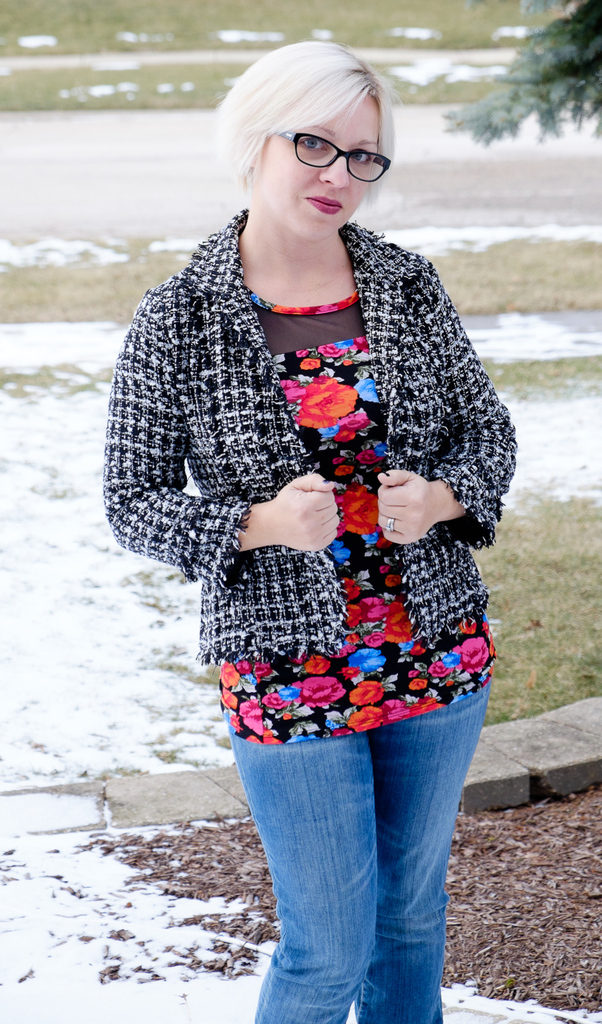 I really liked the Ellendale Tweed Jacket. It was just too small, so I sent it back. After I checked out, though, I found out that you can request a size exchange if an item doesn't fit! They don't always have the size, but they'll exchange it if it's in stock. Over three years with Stitch Fix and I'm still learning new and awesome things!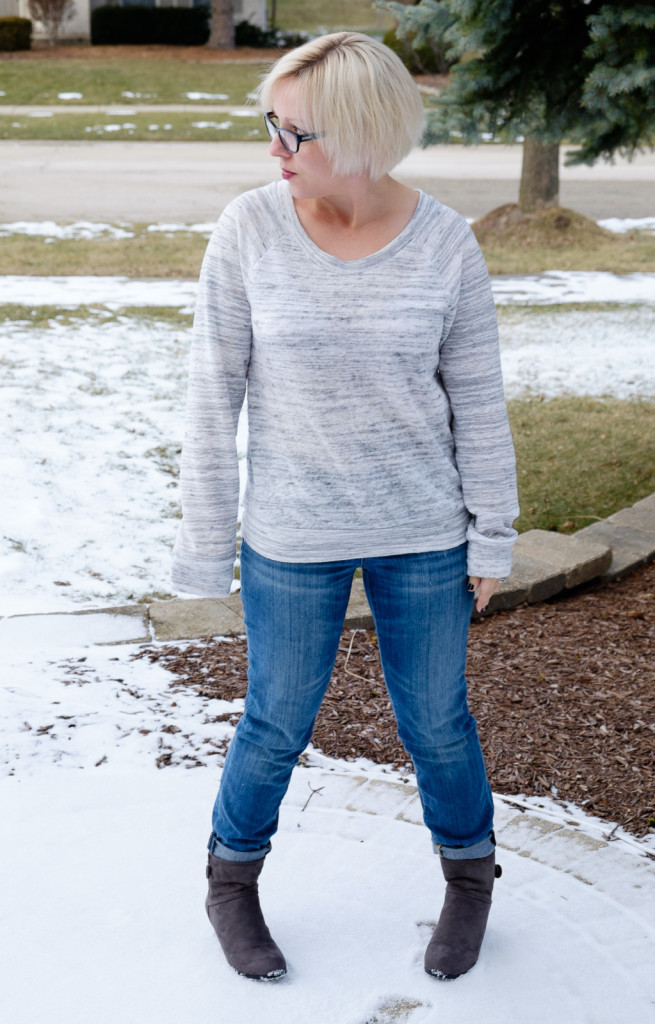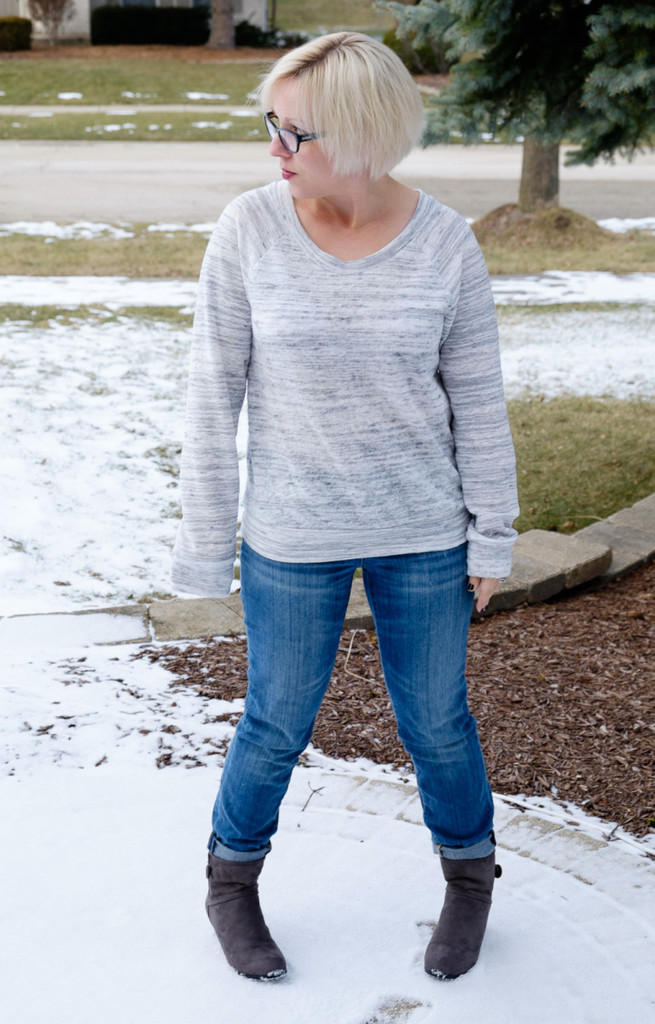 When I pulled the Amelio Textured Raglan Knit Top out of my box, I didn't think anything of it. But then I put it on and fell absolutely in love. It was sooooo soft and comfortable and I felt great in it. I immediately saw it as a piece that would go from picking the girls up from school to having a date night. I think that the idea of having quality casual clothing is underrated. When I started with Stitch Fix, I wanted to feel good no matter what I was doing, and this is just the kind of versatile piece that lets me do that. My stylist is great at picking out specialty items for me, but I love that she's able to find pieces like this for everyday wear.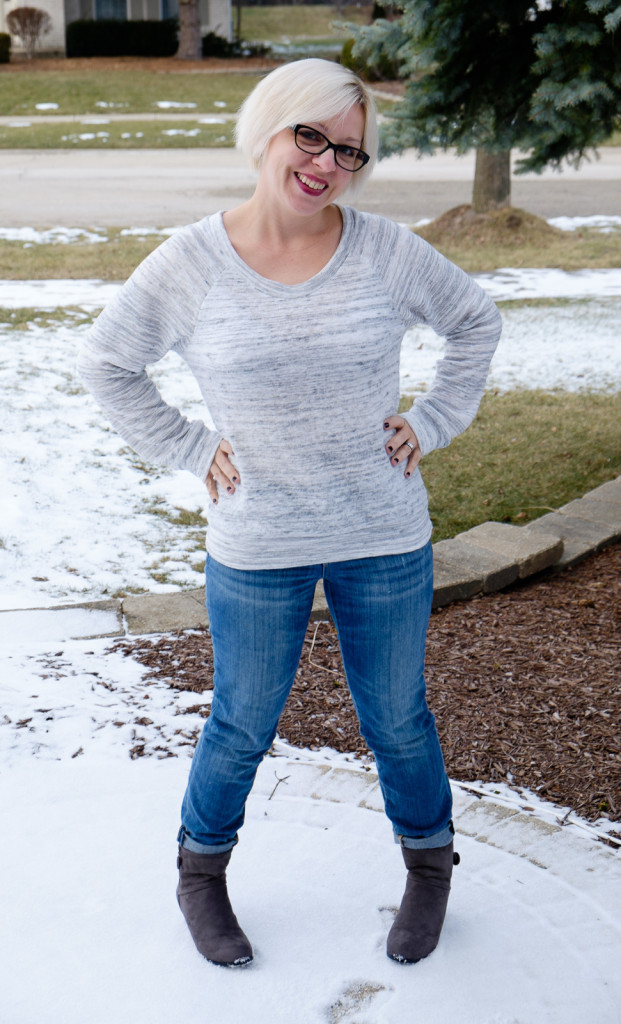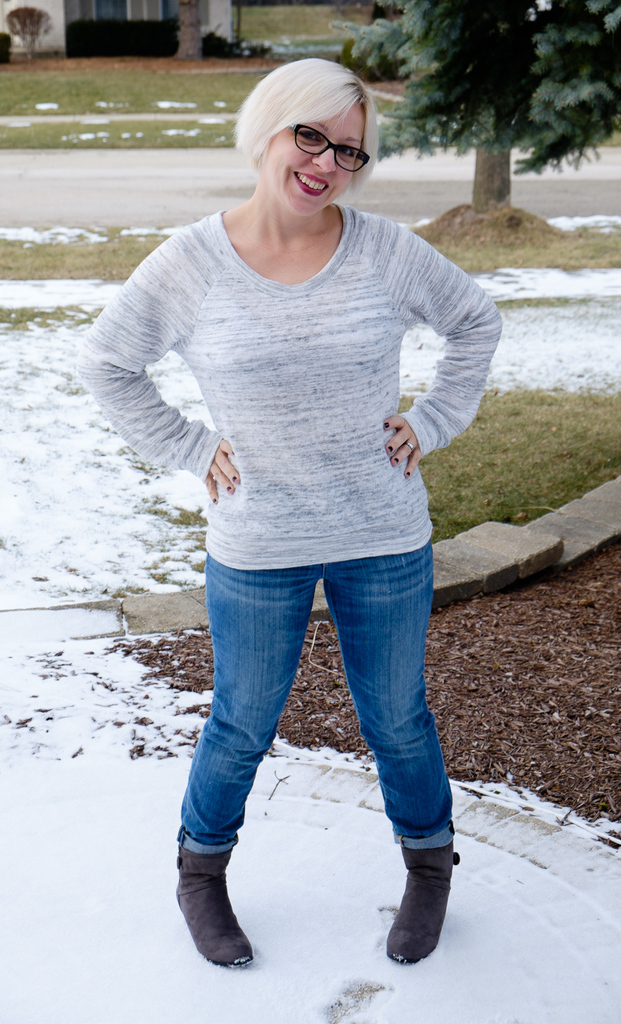 In the end, I only kept the Amelio Textured Raglan Knit Top. Just because I only kept one item, though, doesn't mean that I didn't love my January Stitch Fix. Each piece had something about it I loved. I look at each fix as a learning experience that gets me closer to the perfect wardrobe for me. If you'd like to try Stitch Fix for yourself, please use any of the links in this post!