Spring is in the air and we're daring to hope that we've hit the end of freezing temperatures in Chicagoland. I've been antsy to start packing away my heavy winter clothes and break out some fresh spring looks. This month, I asked my Stitch Fix stylist to surprise me. I mentioned that I didn't want jewelry, a spring bag would be nice, and that I hadn't received a skirt in a while. I think I've been guilty of going after particular items I've seen other people receive, but if I'm going to do that, I could just source them out myself. I've always liked the surprise element of Stitch Fix and how my stylists are always having me try pieces that I may not have otherwise. I wanted to get back to that with my March Stitch Fix.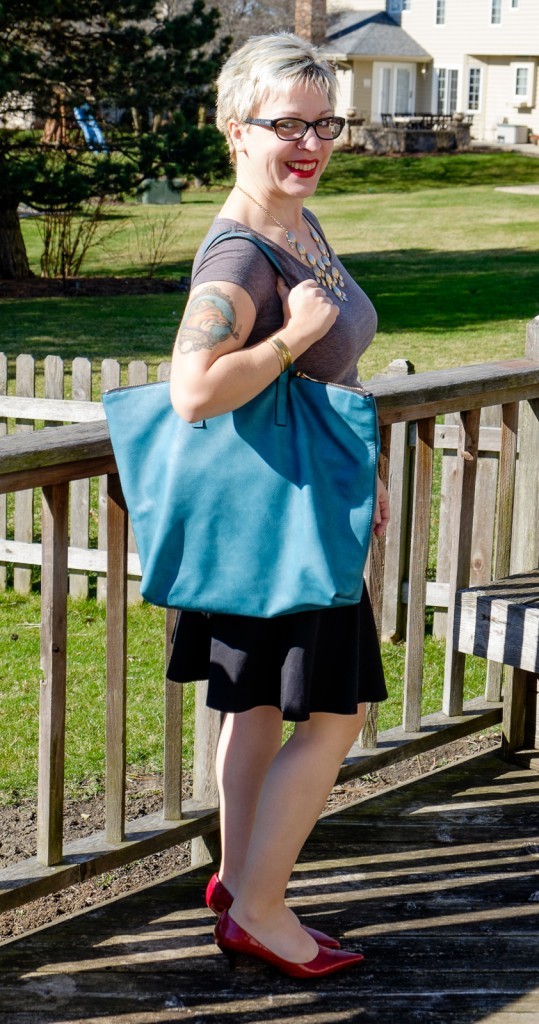 This post contains affiliate links.
The Ralphy Cowl Neck Knit Top by Laila Jayde was lovely and lightweight- perfect for spring. The weaving was super delicate and it was very comfortable. I nearly kept it, but I was nervous about it getting snagged easily (four kids!) and I felt like it was a bit big for me. While I think I made the right call, I was still sad when I packed it up! I paired the top with my Kate Distressed Boyfriend Jeans by Kut from the Kloth from a past fix.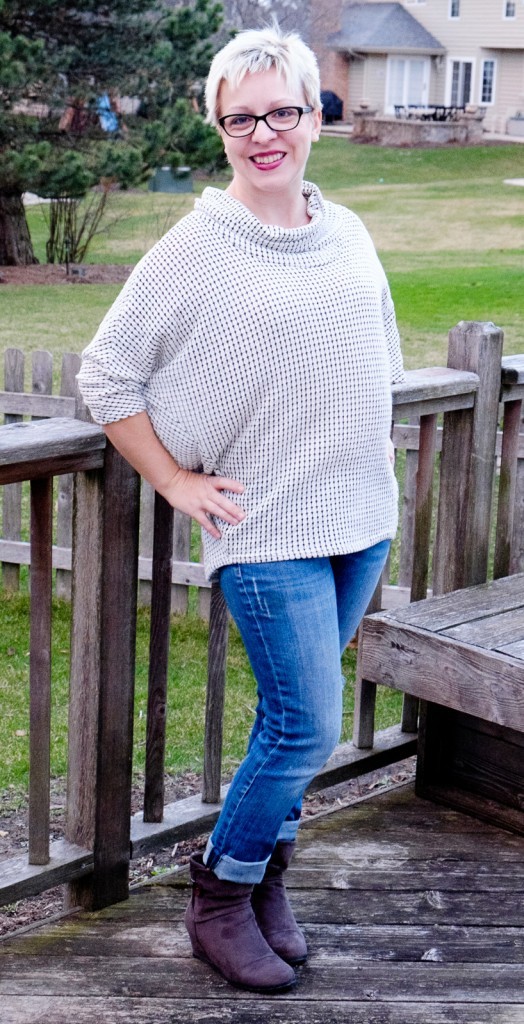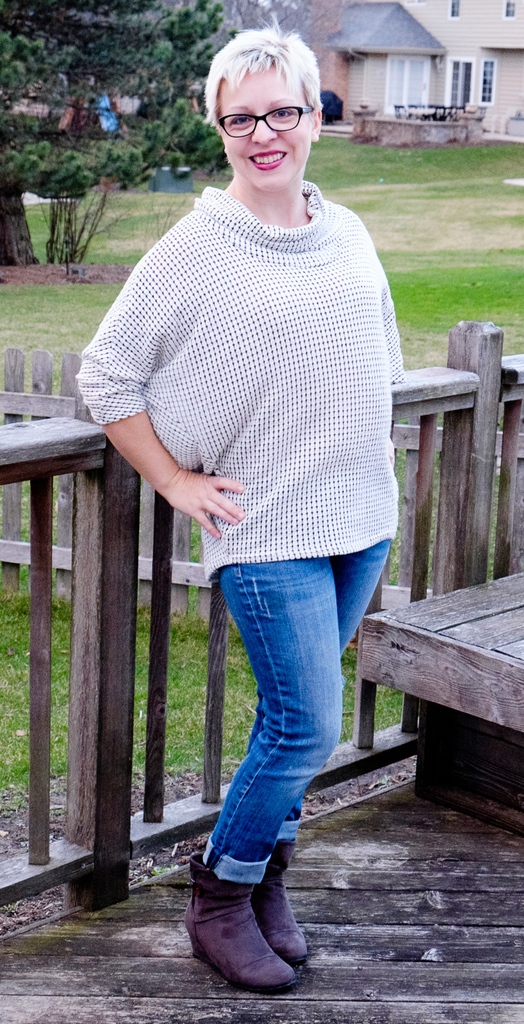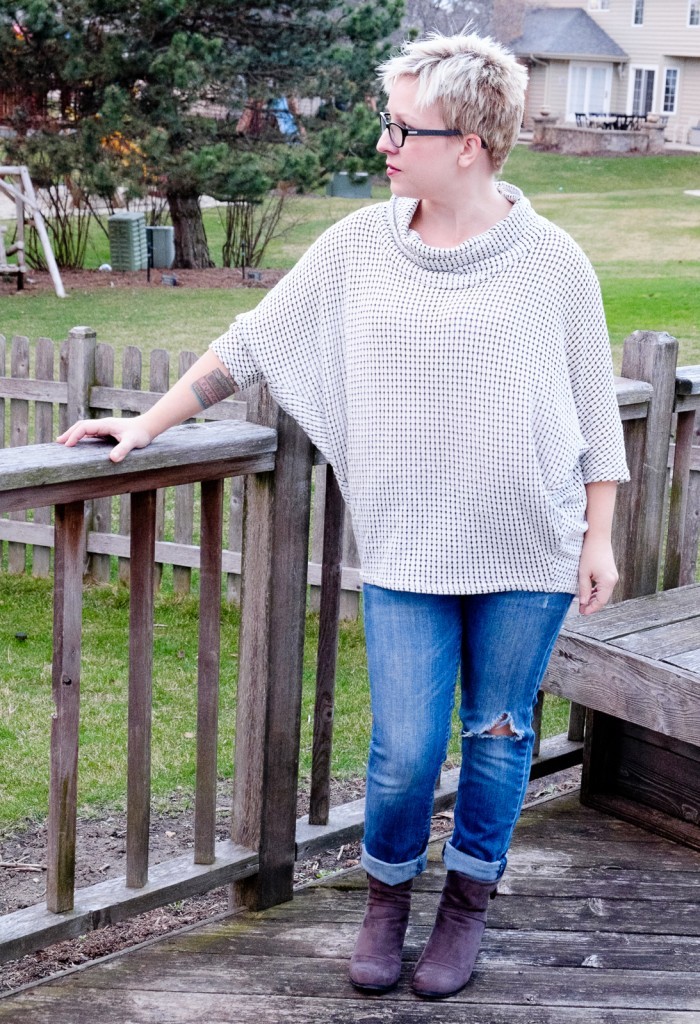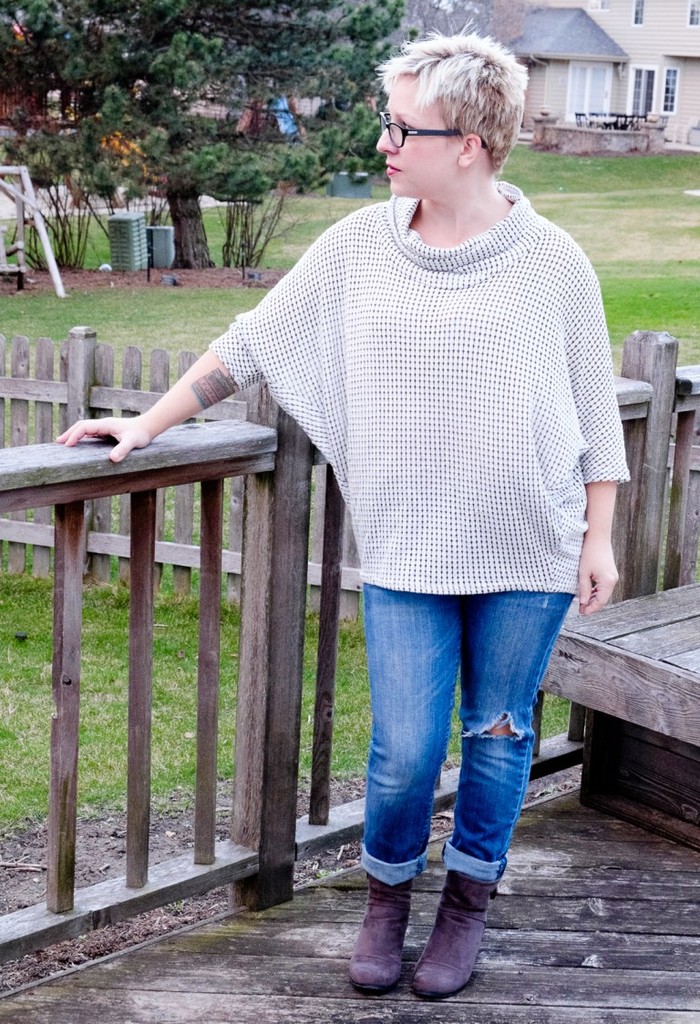 I have such a thing for elbow patches and was excited to see the Pixley Greenich Striped Knit Top in my fix. I really liked the stripes and the color. The patches hit me strangely, though, and I had to keep adjusting the bottom of the shirt. It's a lovely shirt–it just didn't quite work for me.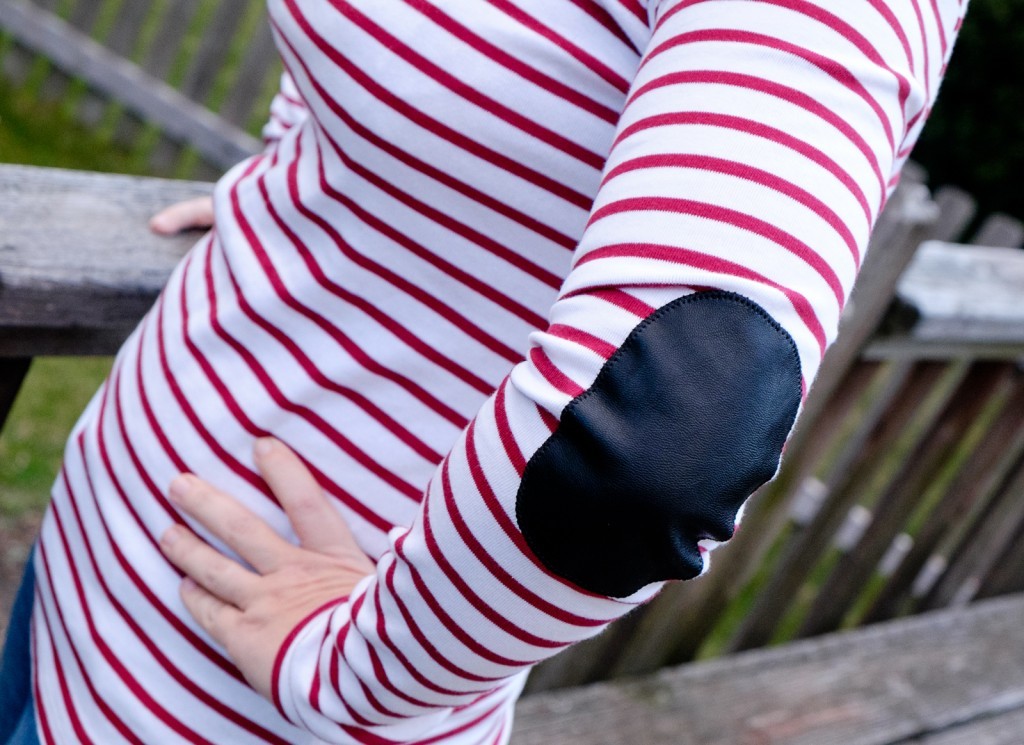 I was really excited to pull out the Moda Luxe South Hampton Tote. It was huuuuge! I loved that blue color and that I could carry it on my shoulder. I'm doing a lot of traveling this year, and my immediate thought was that it would work great as a carry-on bag. I tried it out and easily fit my computer and planner inside with plenty of room to spare. It's comfortable to carry and I love the options it gives me.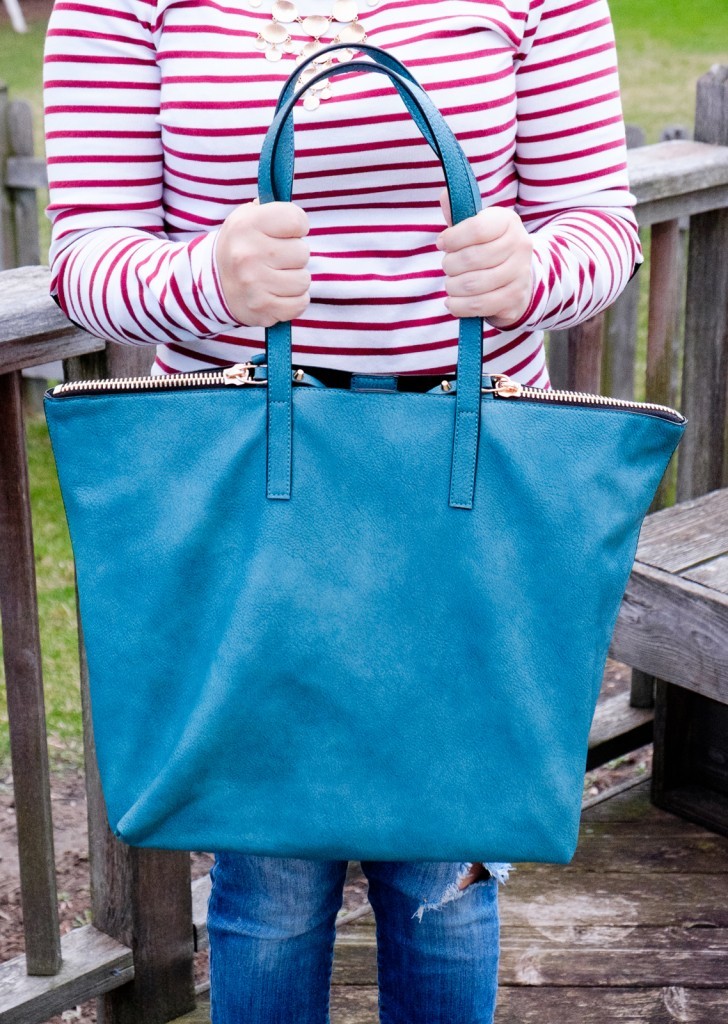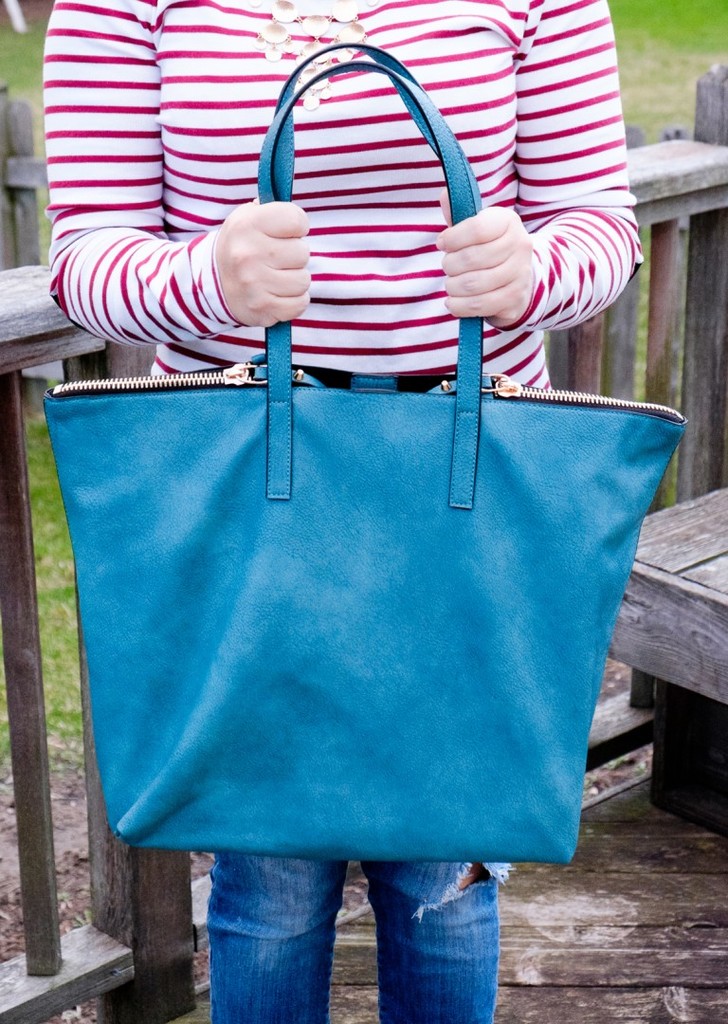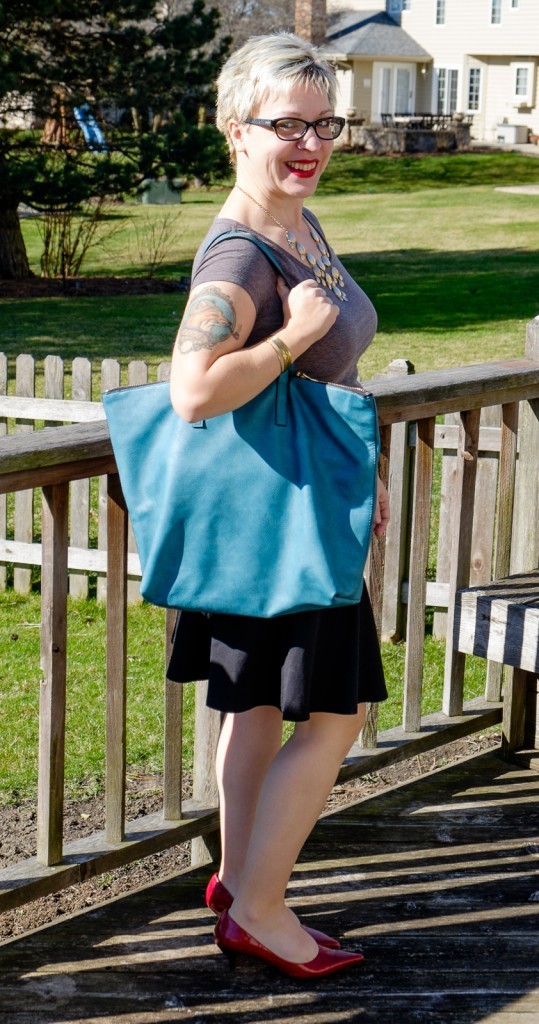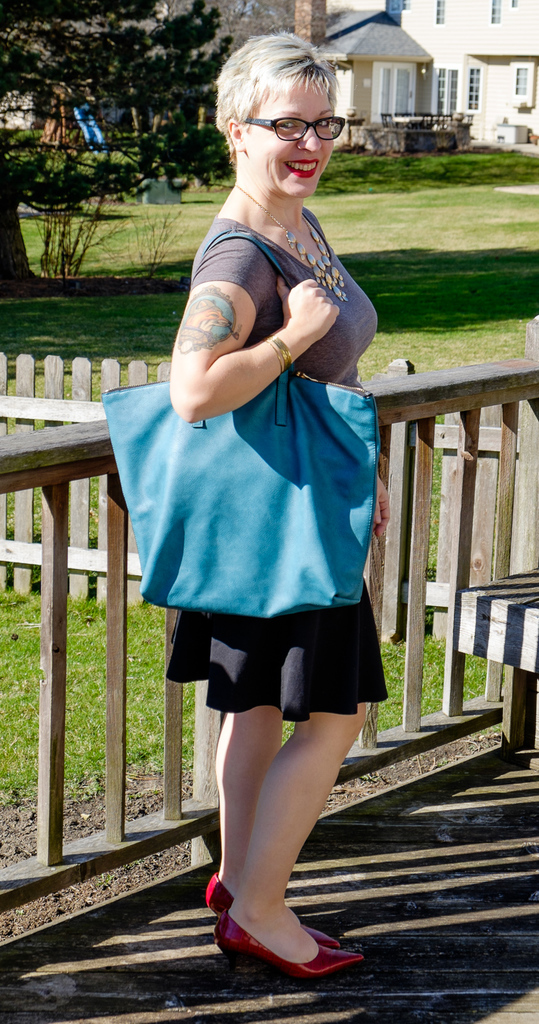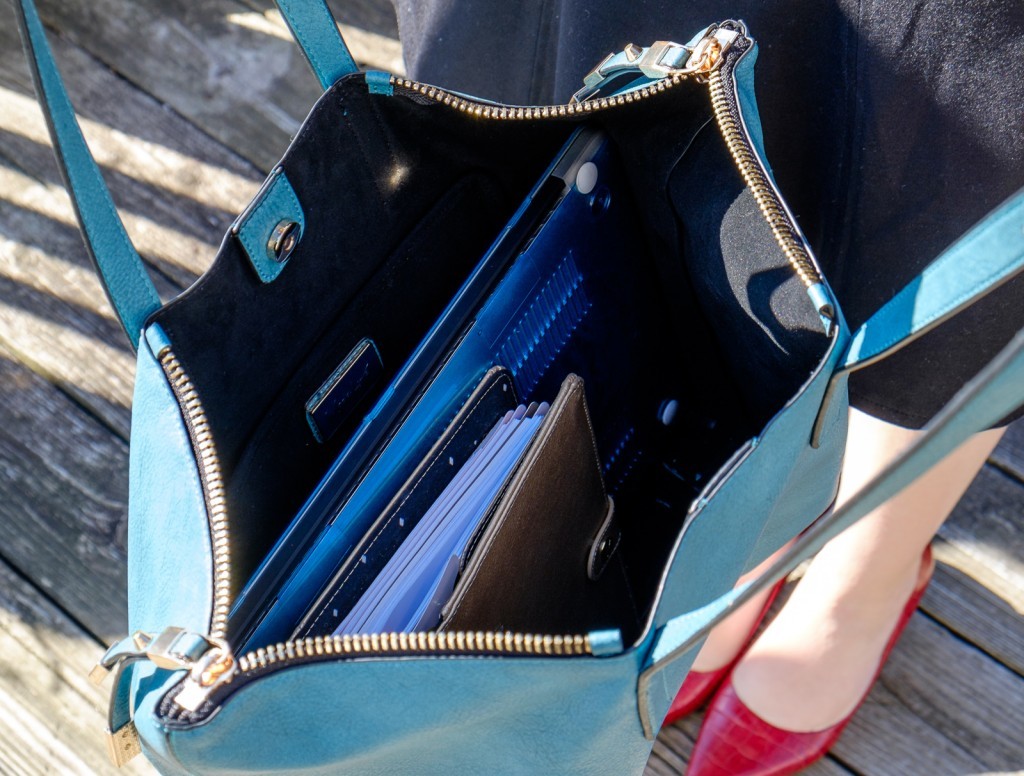 I am such a skirt and dress person once the weather gets warm. It's trying hard right now and I'm dreaming of the days where I don't need to check the weather before I put one on. We aren't quite there yet, but I fell instantly in love with the RD Style Juliet Mini Swing Skirt. This is such a versatile piece and can be dressed up or down. I love the length and swing on me, and the fabric is the perfect weight. It zips in the back and is so comfortable. I can tell you already that this is going to be a perfect staple piece for me!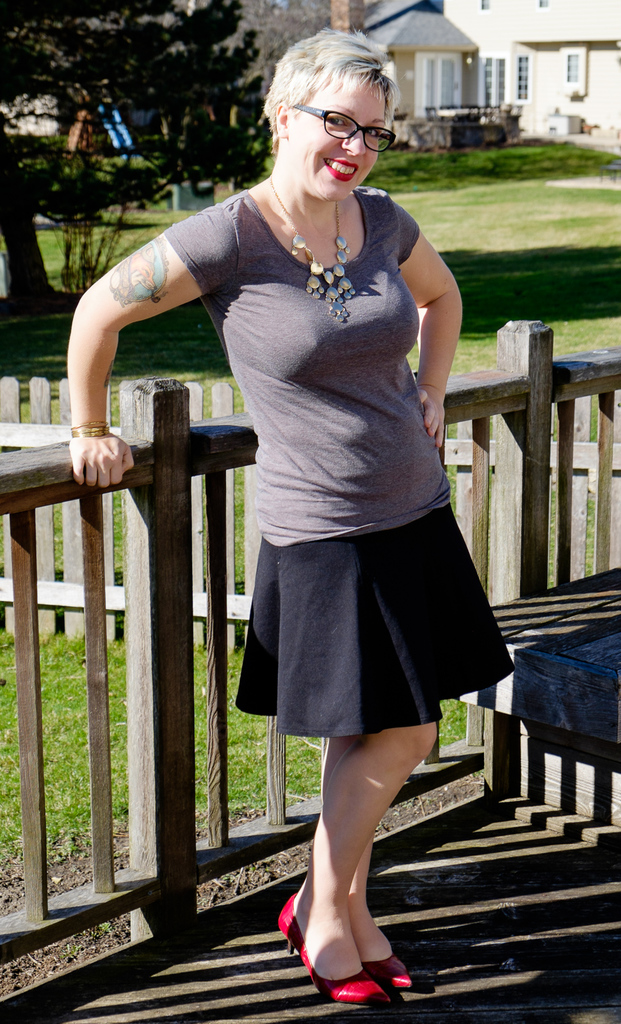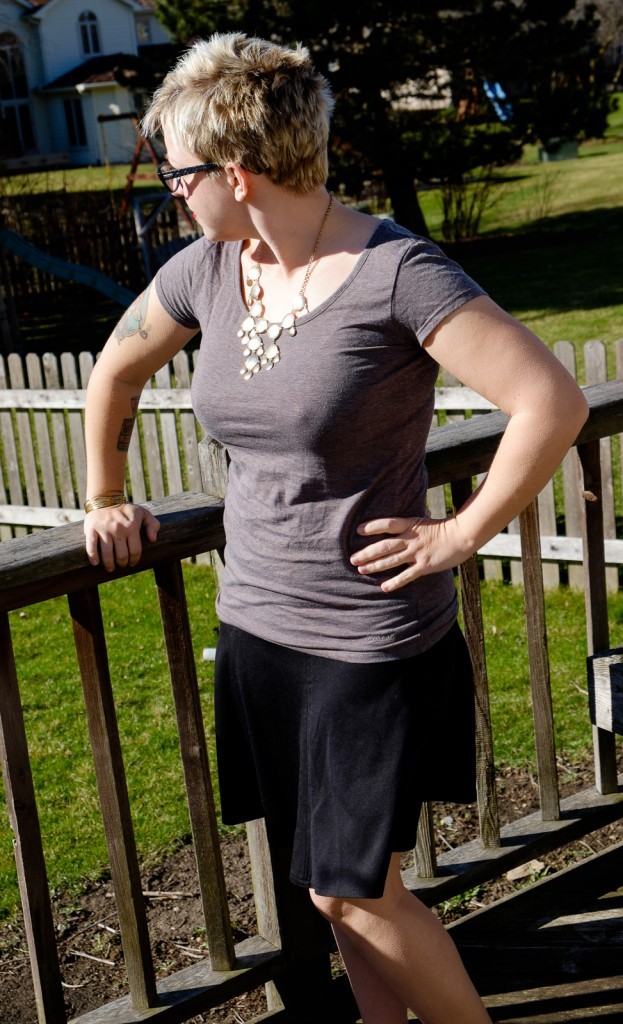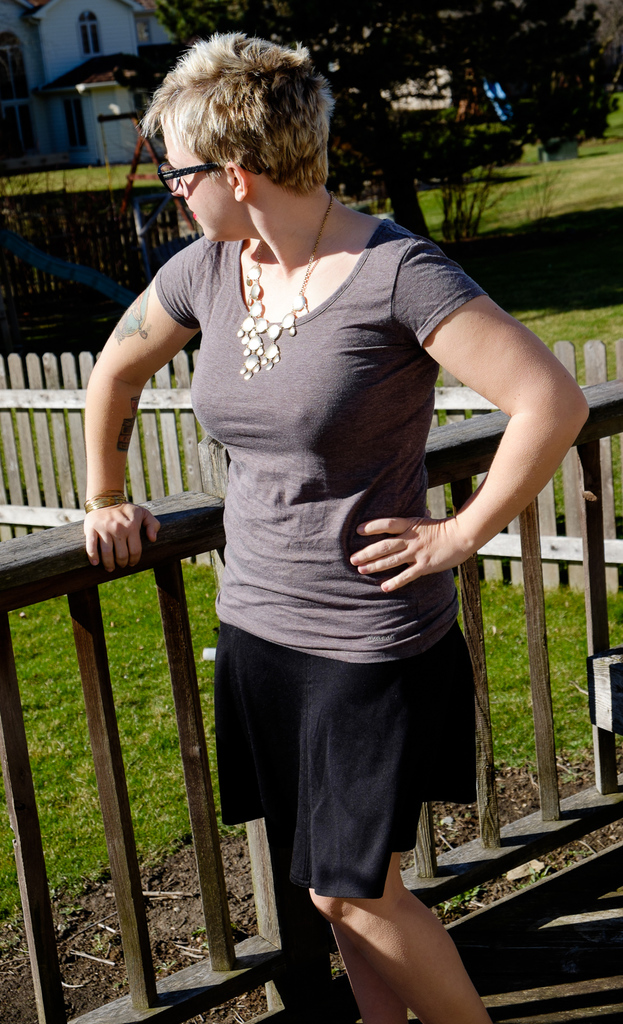 By now, you've probably heard that Stitch Fix is now offering shoes. They're offering over 200 styles, including brands you're familiar with like Dolce Vita, Seychelles, Franco Sarto, and TOMS. I received the Nona Laser-Cut Flats by MIA in my March Stitch Fix. My stylist chose them for me based on shoes I've been pinning lately. They are super cute, but unfortunately just didn't work with my feet. I loved getting to try a pair and can't wait to try more. Shoe shopping ranks right up there with things that drive me insane, so I am quite happy for Stitch Fix to do the work for me!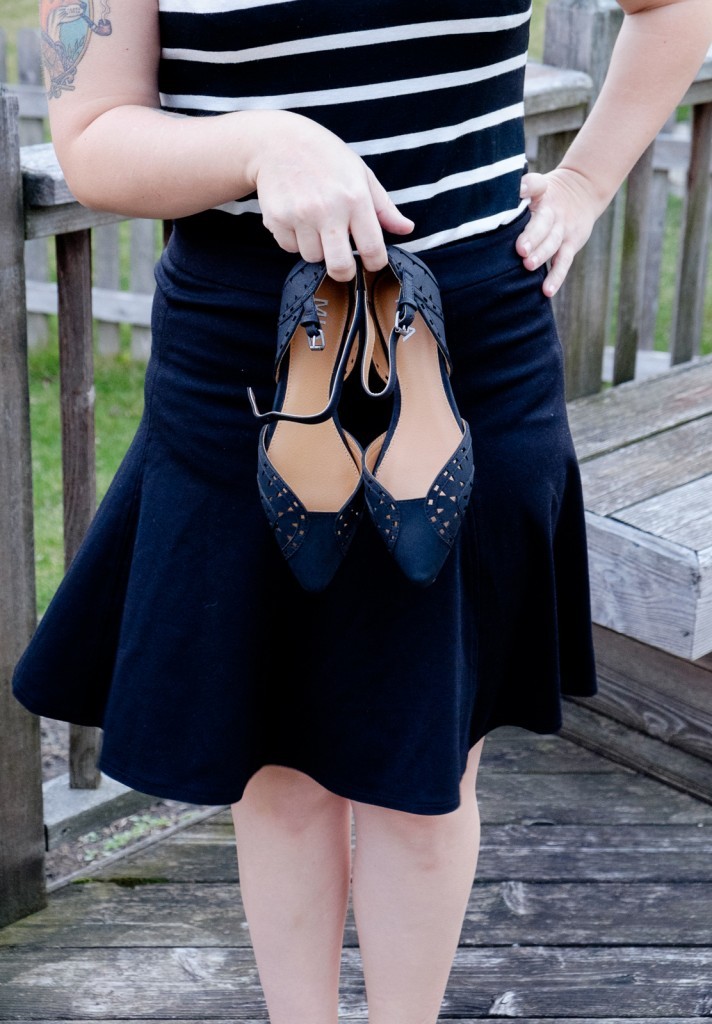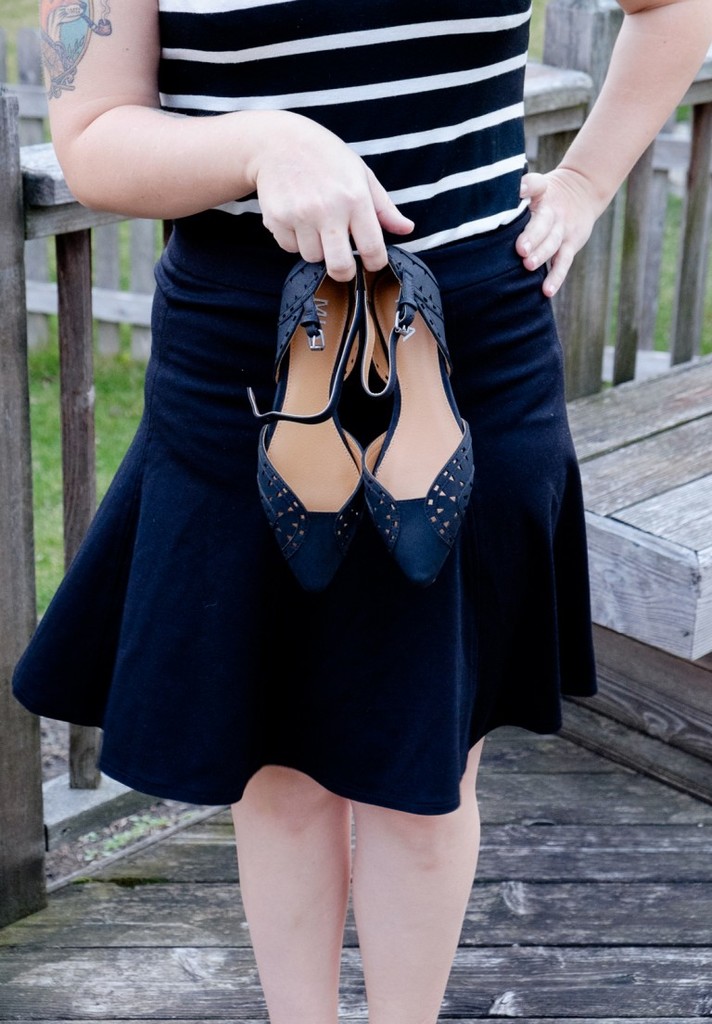 Make sure you update your Stitch Fix profile with your shoe size and request a pair in your next fix! There are so many options and they're all fun. This pair may not have worked out for me, but I'm looking forward to trying more!