Scott and I are preparing for a few upcoming adventures including a weekend in the city. Getaways are few and far between for us, so we like to make the most of them. It came as no surprise to me that whenever I'm packing for a trip, my Stitch Fix items are always my go-tos. I'm able to feel trendy and stylish without any effort. It's just what this tired mom needs sometimes! As I was getting some things together, I started thinking about favorite Stitch Fix in the City outfits I've worn in the past and thought I'd share them with you.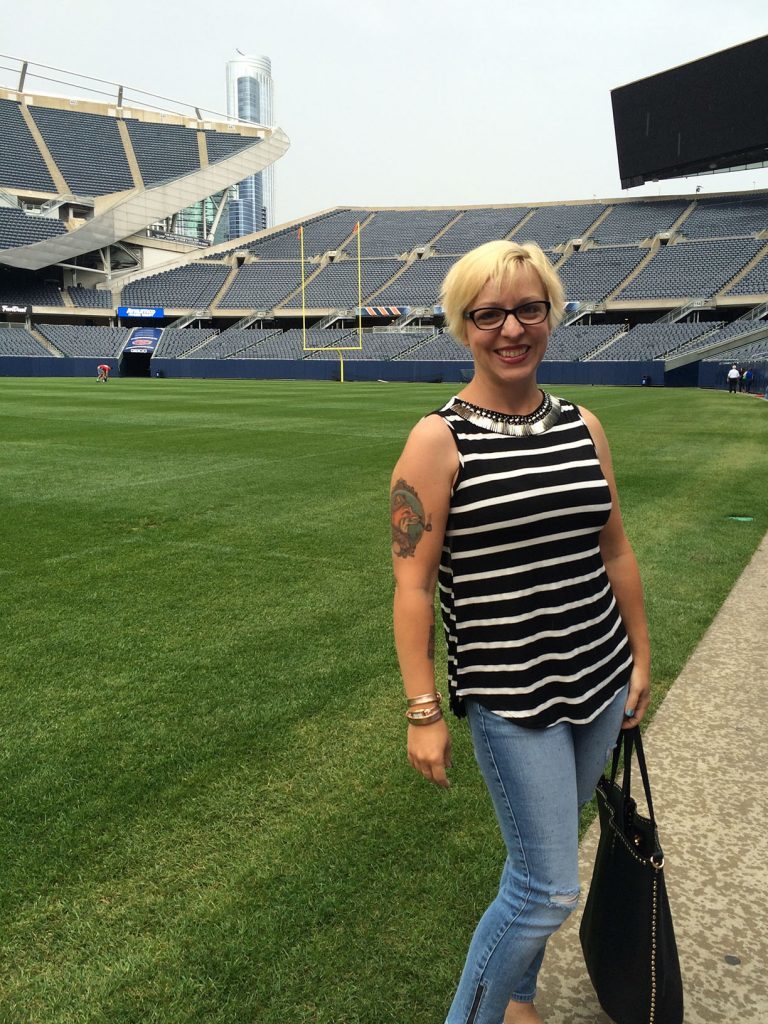 This post contains affiliate links.
One of my all-time favorite Stitch Fix outfits is this one that I was able to put together for an event at Soldier Field. It's the Lacy Distressed Skinny Jean by Just Black, Ginsberg Metal Bib Striped Tank by Papermoon, and the Adora Stud Border Tote by Octavia. I love this outfit so much and felt so comfortable and stylish, which was important to me since I got to meet Erin Andrews in it!
I love dresses in the summer. The Adelyn Abstract Print Drawstring Waist Dress by Kensie was a case of me not caring for it when I pulled it out of the box, but absolutely loving it when I put it on. I've had it for at least two years now and still love it. It's a big reason I swear by always trying pieces on, no matter what I think of it when I peek at my shipment or pull it out of the box.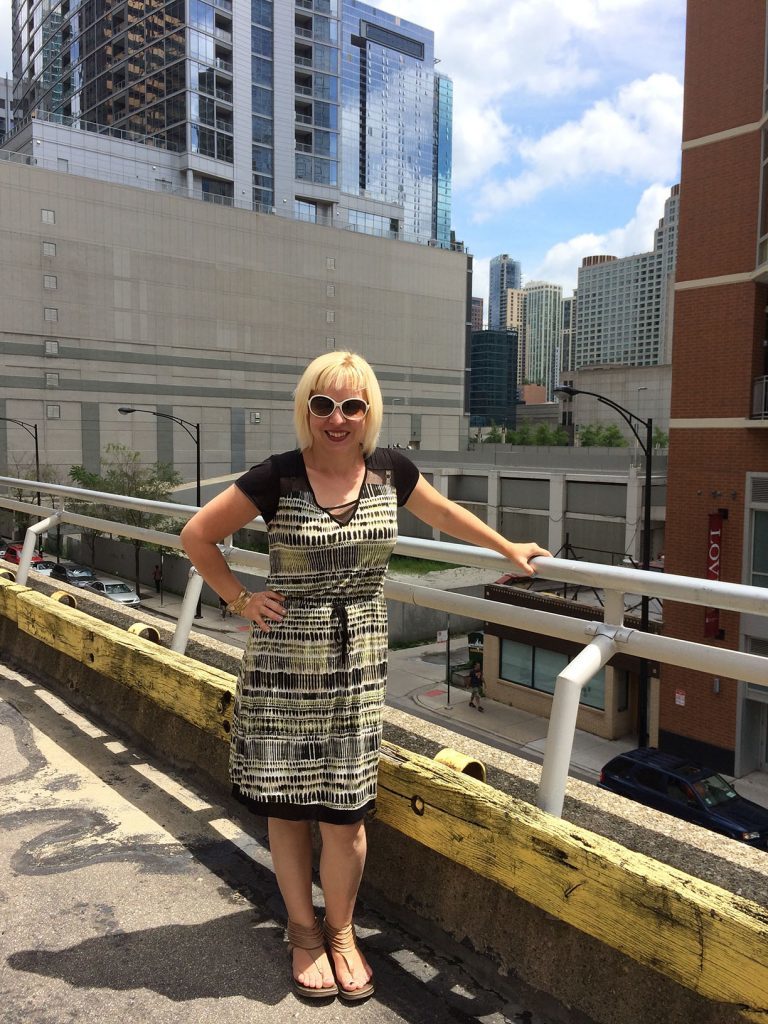 Scott and I are huge Veronica Mars fans and backed the Kickstarter for the movie. We got to go to the premiere in Chicago, and of course I pulled out Stitch Fix pieces to wear. I'm wearing the Anita Ponte Pant by Liverpool and the Cypress Boatneck Contrast Sweater by Missa. One of the things I really love about Stitch Fix is that I have pieces that not only see me through a season, but that I can honestly say I wear for years. This sweater was in one of my first fixes (and I'm almost at #50!) and I still wear it and adore it.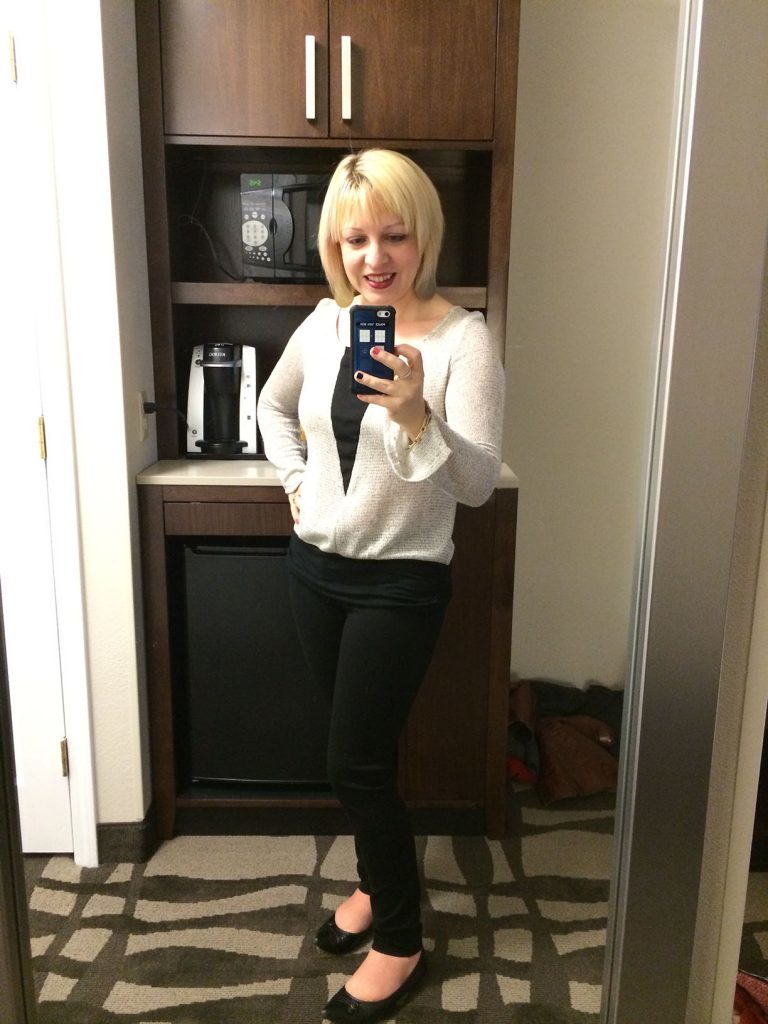 I haven't always been great at keeping my style cards, but this top and necklace are both from Stitch Fix. In fact, my stylist at the time even referred to them as a great date night in the city outfit.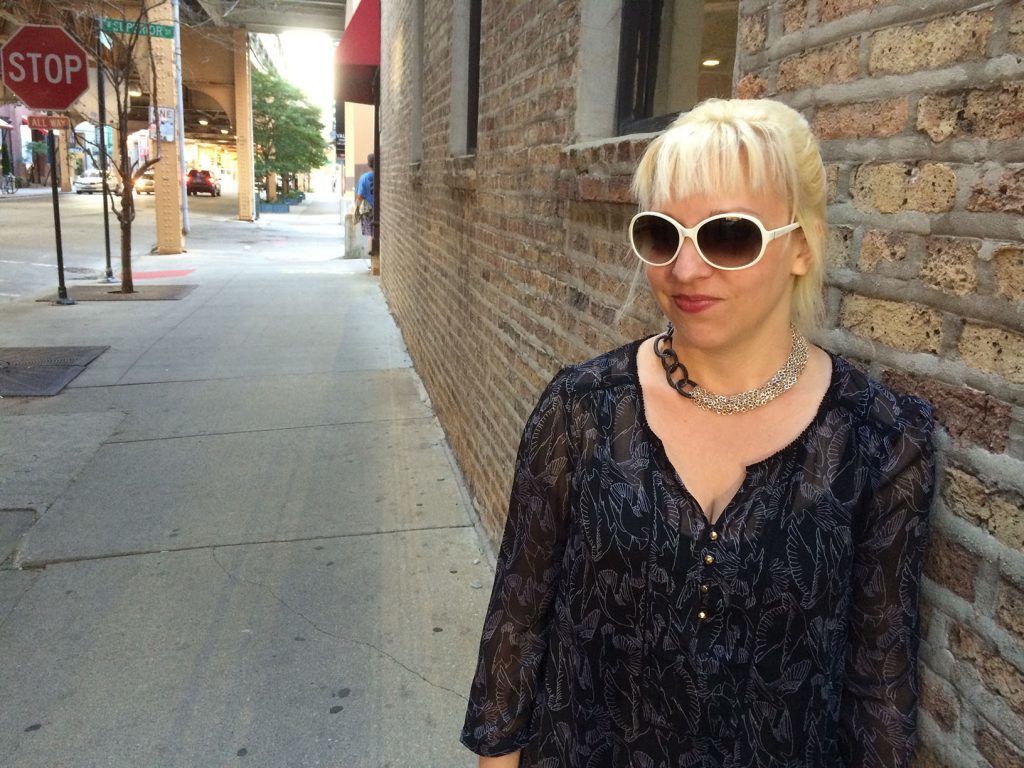 When I say that Stitch Fix has taken over my closet, I truly mean it and I love every second of it. I love that I'm able to put together an outfit for any occasion easily now. More often than not, I find myself wishing that I had a reason to change my clothes just so I can wear more Stitch Fix outfits!