It is *cold* in Chicagoland right now. Granted, it isn't as cold as it has been in past winters, but when the windchill is taking you to single digits or lower, it's all the same. I asked my stylist to send me a warm winter coat, some layering winter-appropriate tops, and a pair of bootcut jeans for my February Stitch Fix. I'm going to spoil everything right off and tell you that I kept the entire box without blinking. It was all exactly right.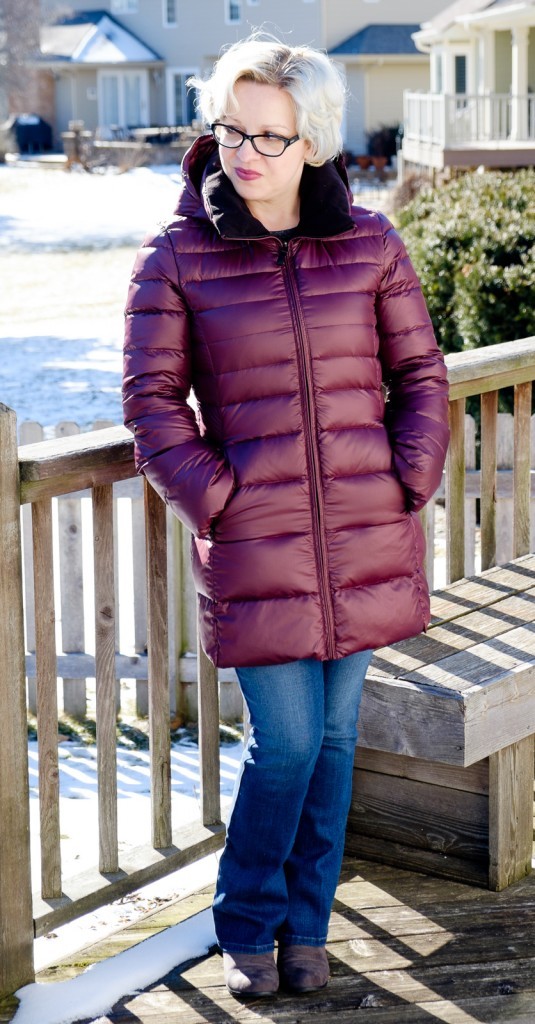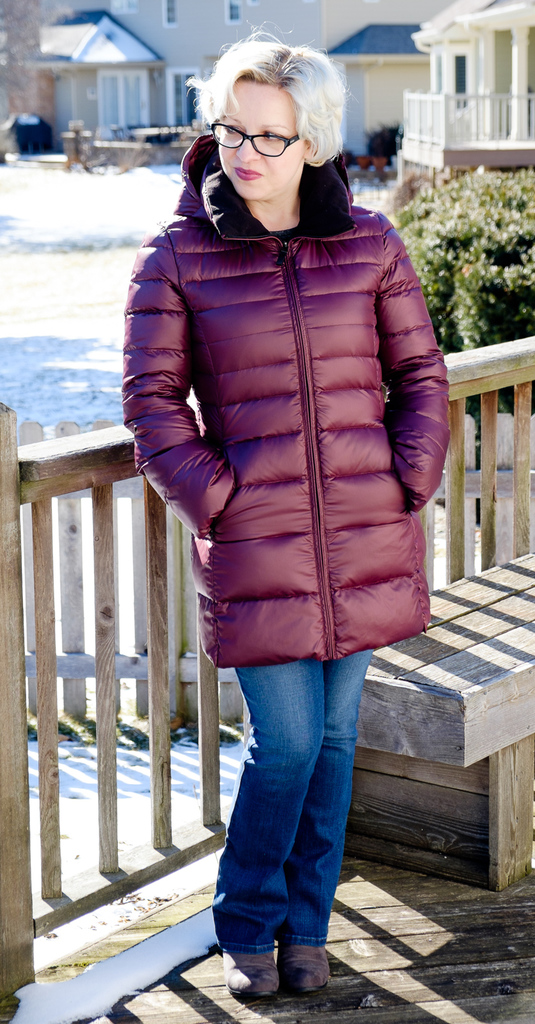 This post contains affiliate links.
I wasn't sure whether Stitch Fix had winter coats. I've gotten a lot of cute jackets in the past, but my "real" winter coat fell to pieces after 10+ years of keeping me warm. I asked for a coat that would work for Chicagoland winters in my last note, and my stylist delivered in the best way ever. The Boras Fleece Lined Down Puffer Coat fits me perfectly and is crazy warm. I love the color, too. I feel stylish while I snuggle in.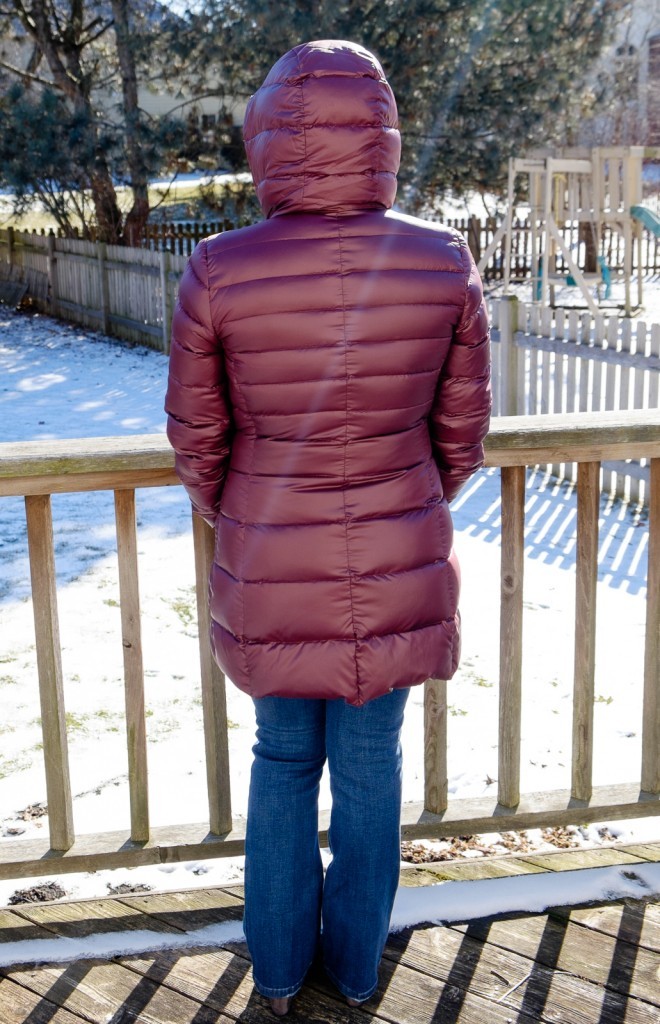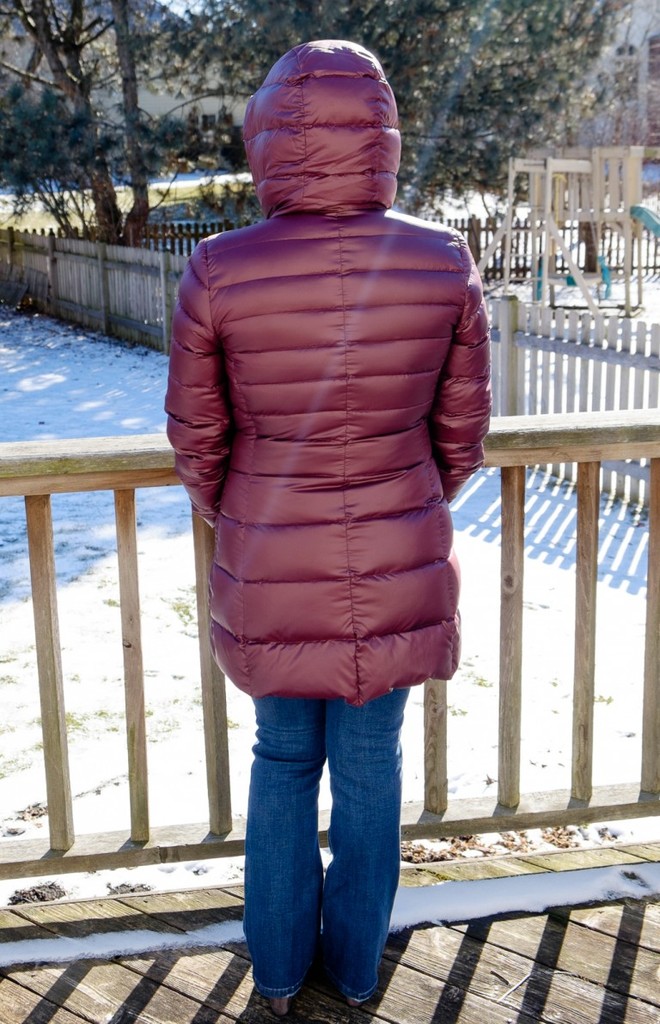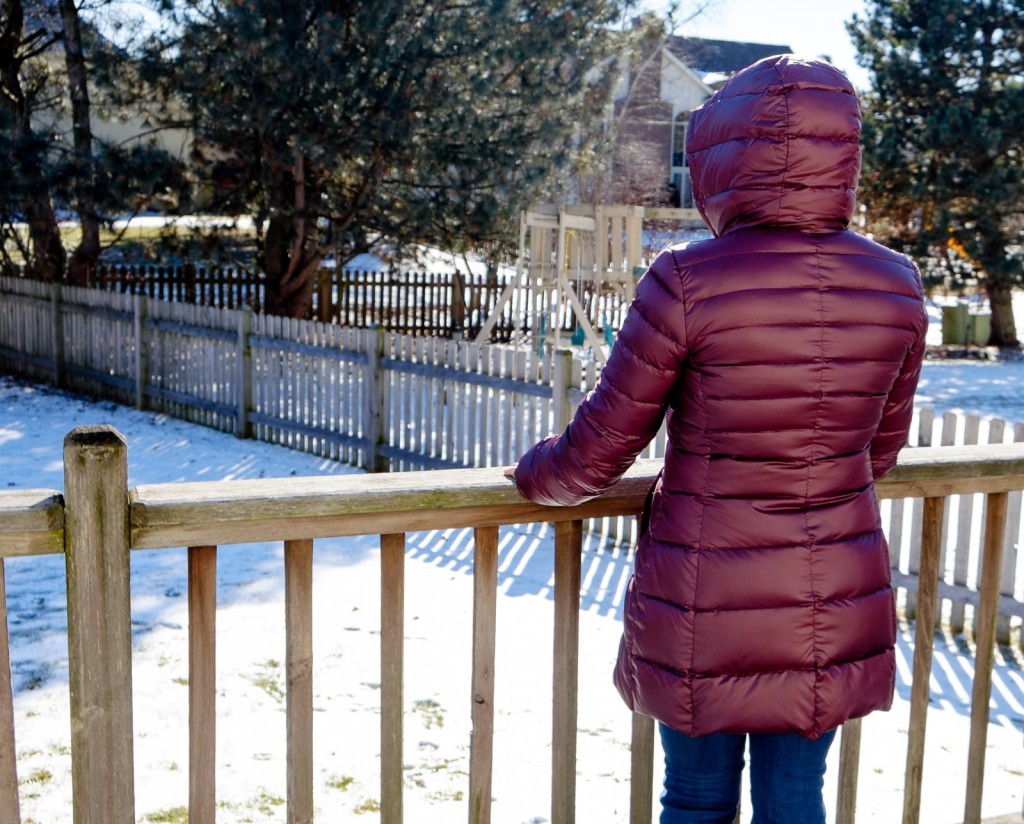 Stitch Fix has helped me add a lot of color into my wardrobe over the years. I still love my classic blacks and neutrals, but my stylist has chosen pieces that have fun details. The Gradon Sheer Ragland Seam Sweater is a lovely classic black sweater, but the sheer detail at the arm seam brings it up a notch (or five!). It goes from being just a sweater to something that I can wear to a nice dinner and is just the kind of versatile piece I love.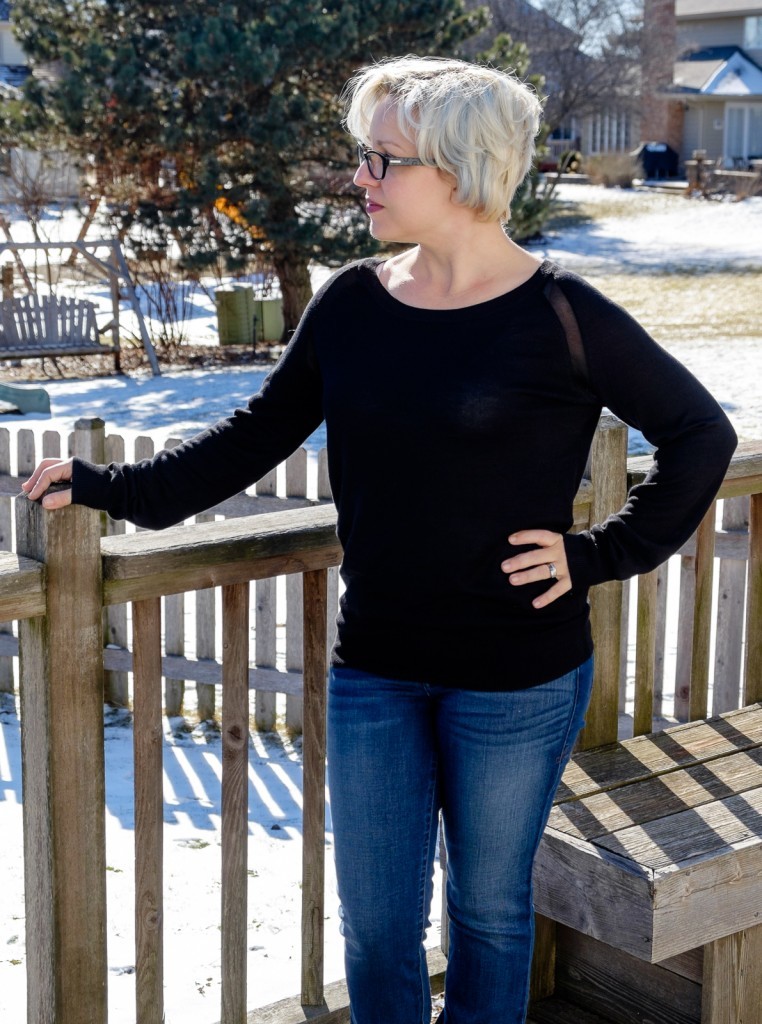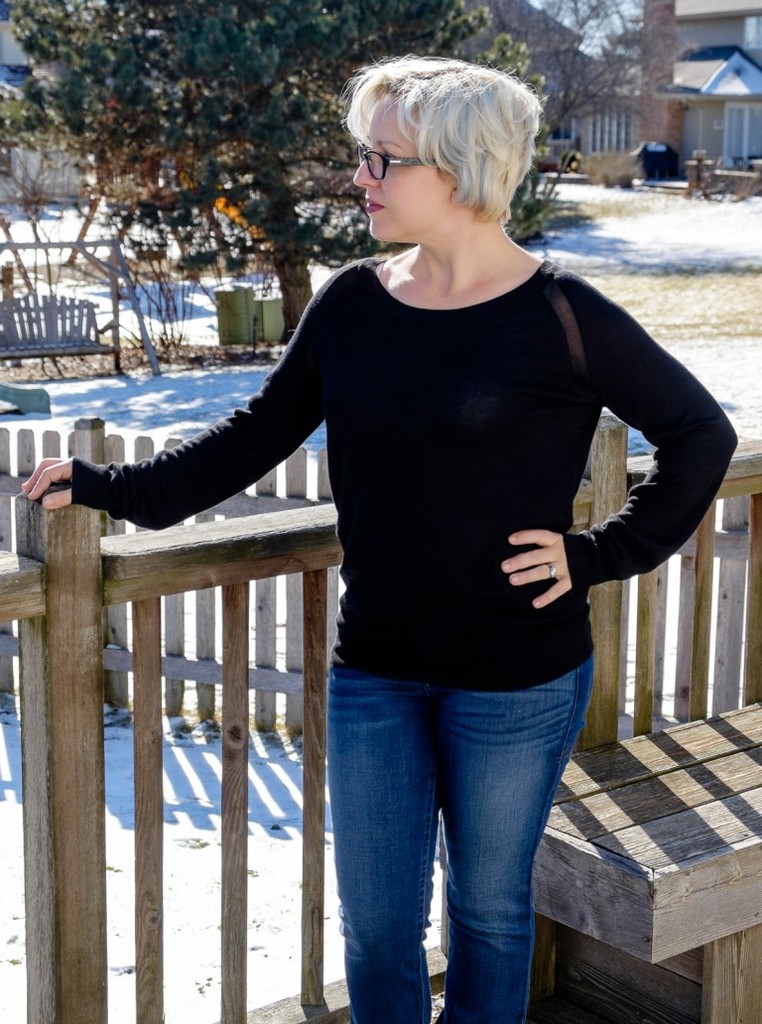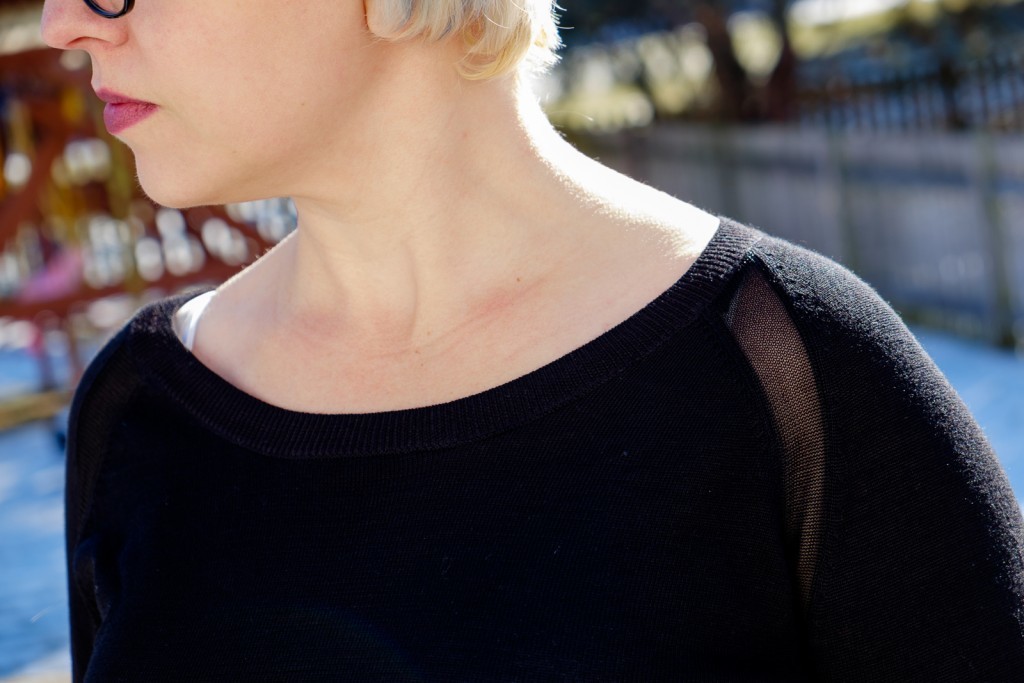 You guys know how I love a nice casual top. I love a top that I am super comfortable in, but if someone sees me at a store or stops by the house, I still feel like I'm put together. The Oliver Faux Leather Trim Striped Top fits the bill perfectly. I didn't think it was going to be much of anything when I pulled it out of the box, but as always, once I put it on, it was love.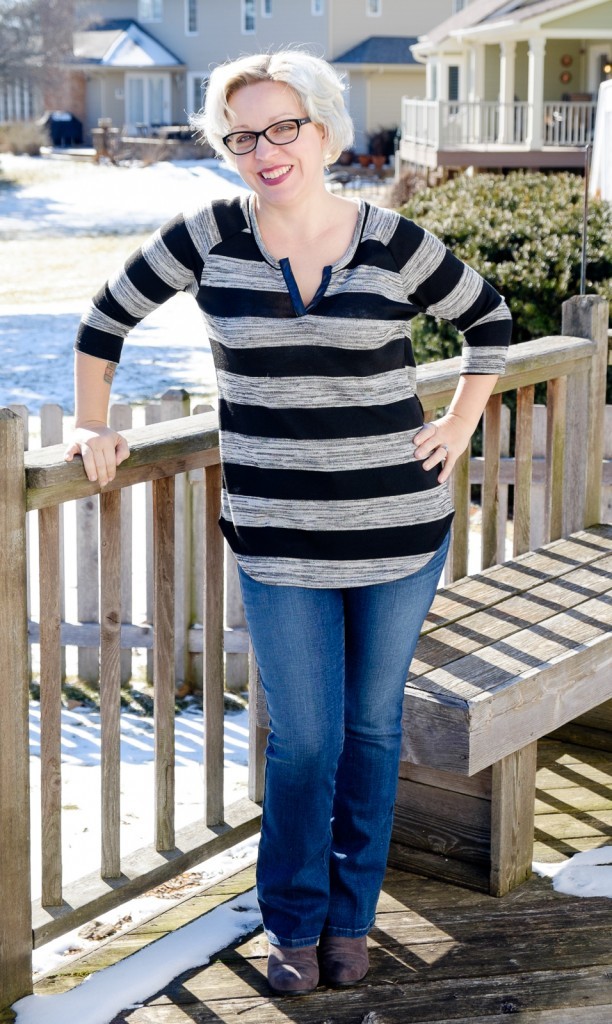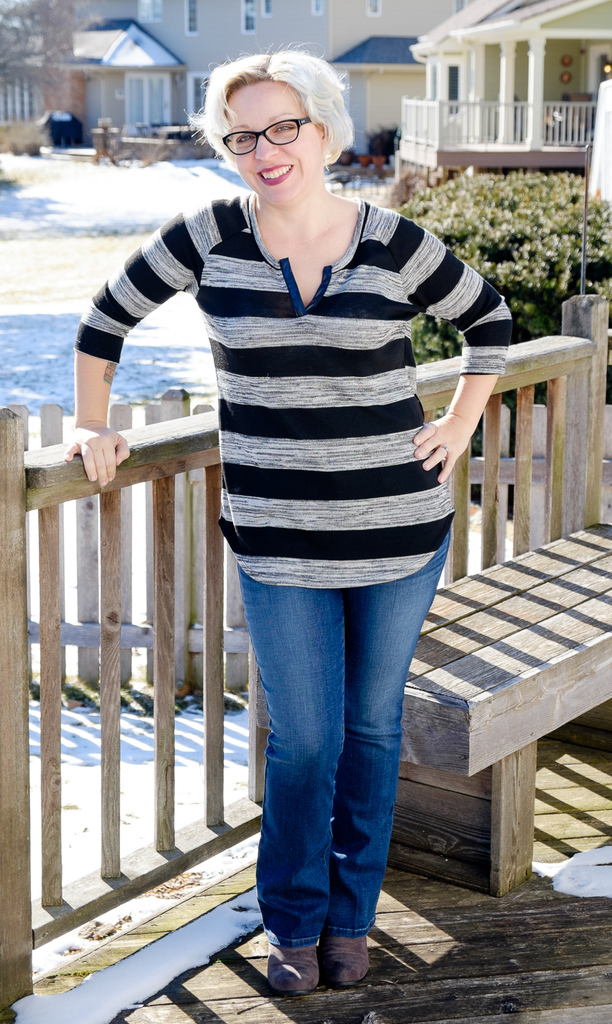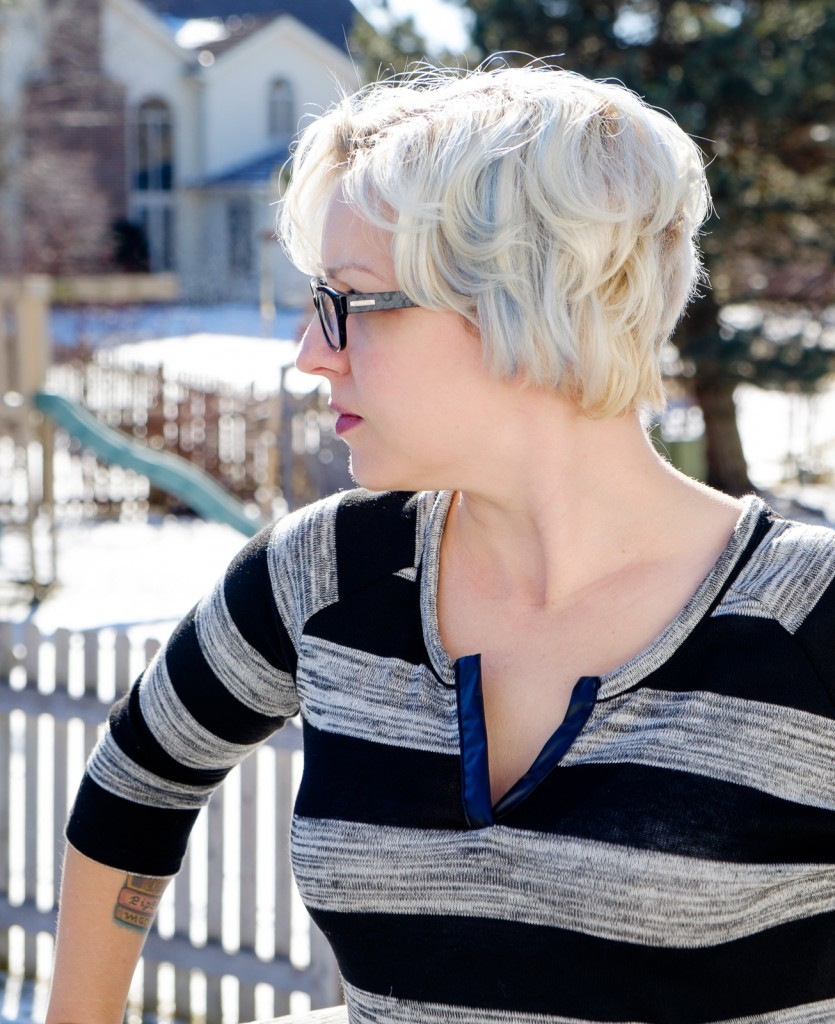 I loved how the Carmine Mesh Yoke Knit Top fit from my last fix even if the top itself wasn't right for me. I was excited to see another fitted top in this fix. The Ginger Quilted Shoulder Knit Top is such a fun and comfortable piece. I love the colors together and it has a slight edgy feel that I like (says the mom of four suburbanite who once shaved her head in college).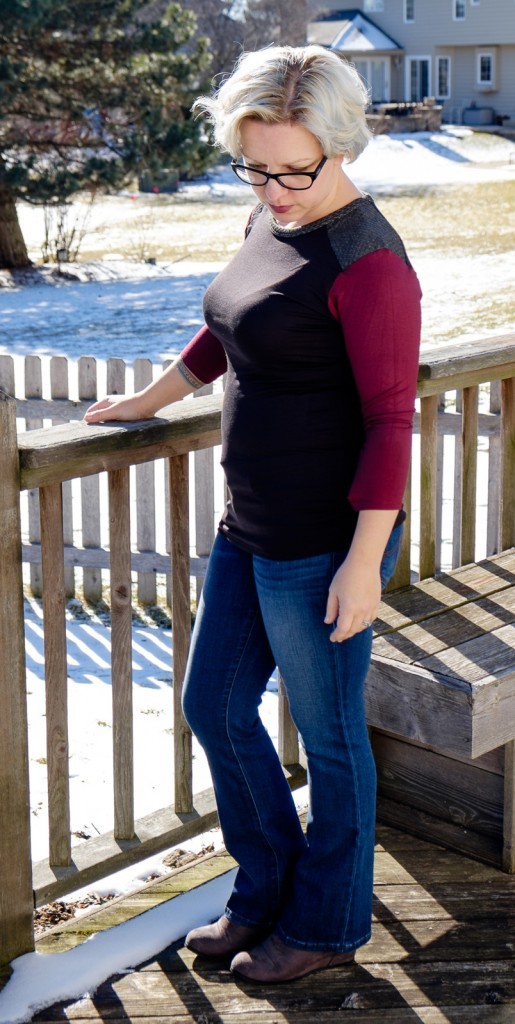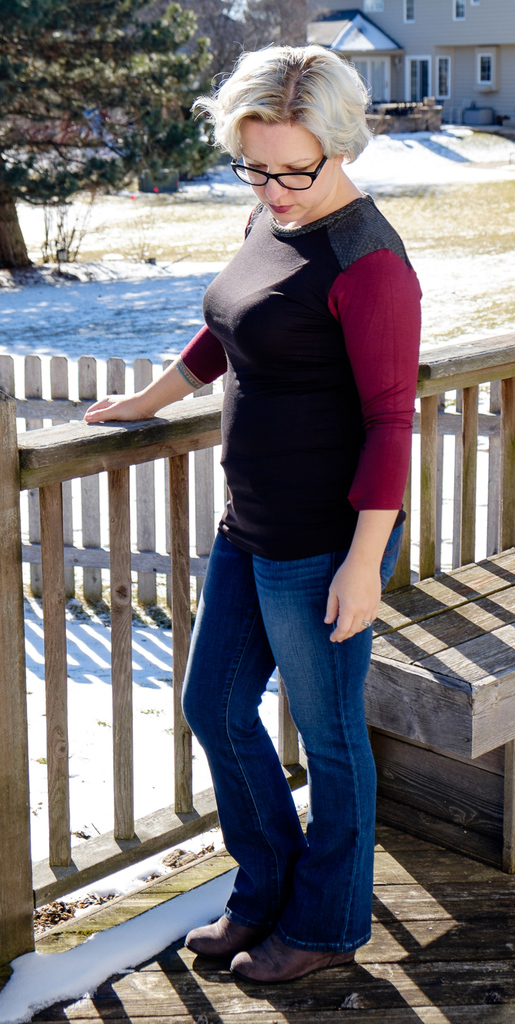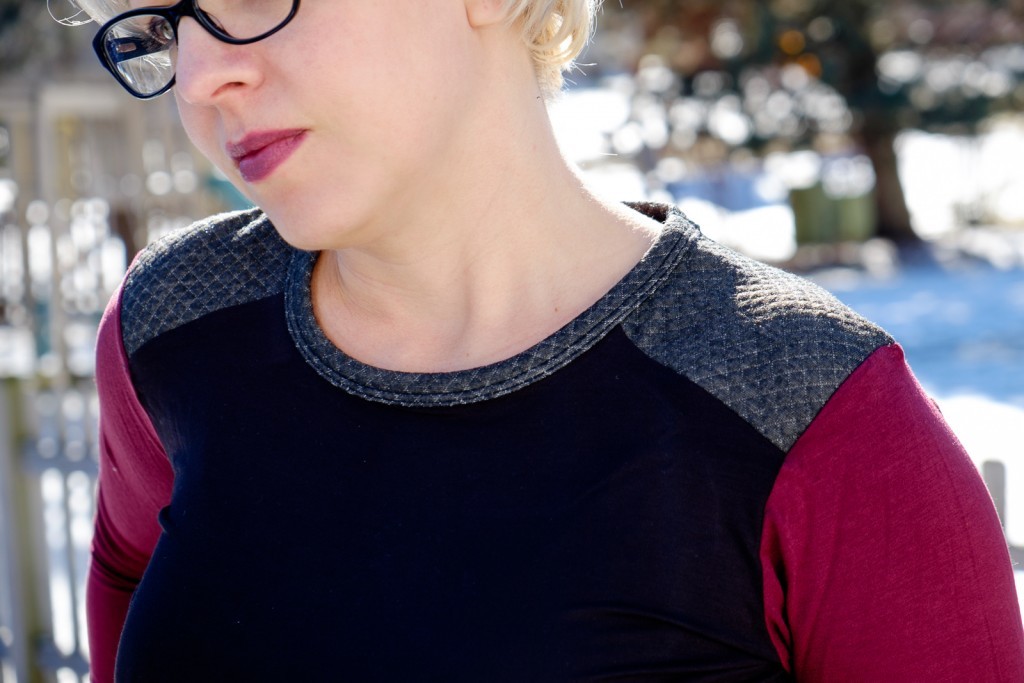 The jeans. Let's talk about the jeans. I've always been a bootcut fan. It took me a long time to get on board with skinny jeans and I always pined for bootlegs to be properly back in style. I was so happy to pull out the Sandy Bootcut Jean in petite that I felt myself getting teary. And I'm not ashamed. Not only are bootcuts back, but I'm not dragging the hem. These jeans are comfortable and I feel great in them–so much so that I'm tempted to request another pair.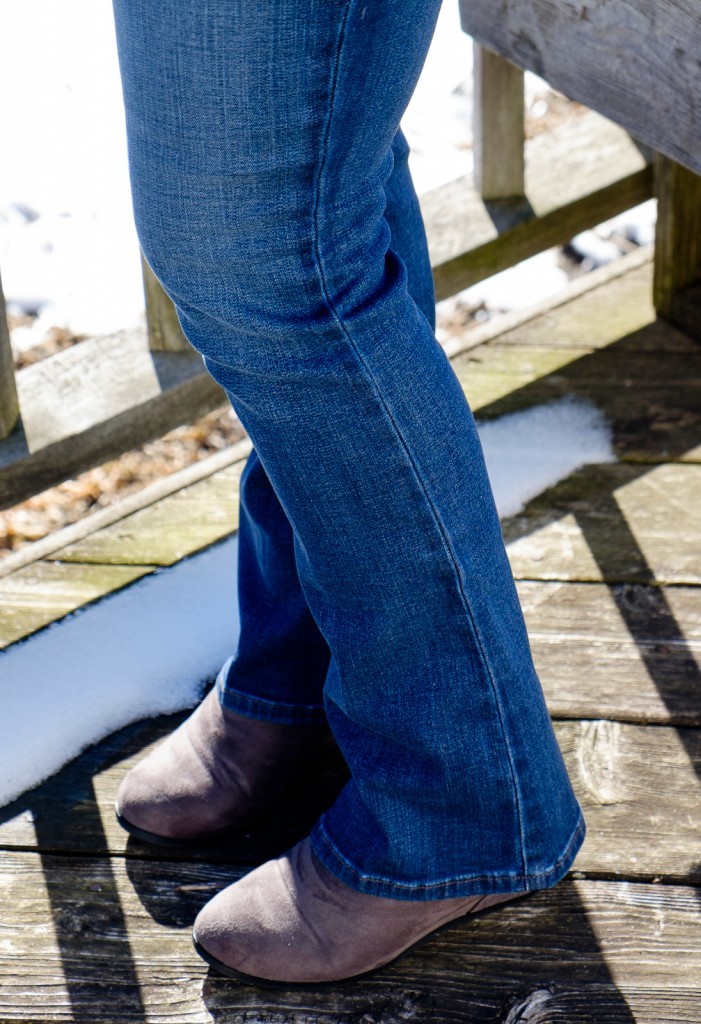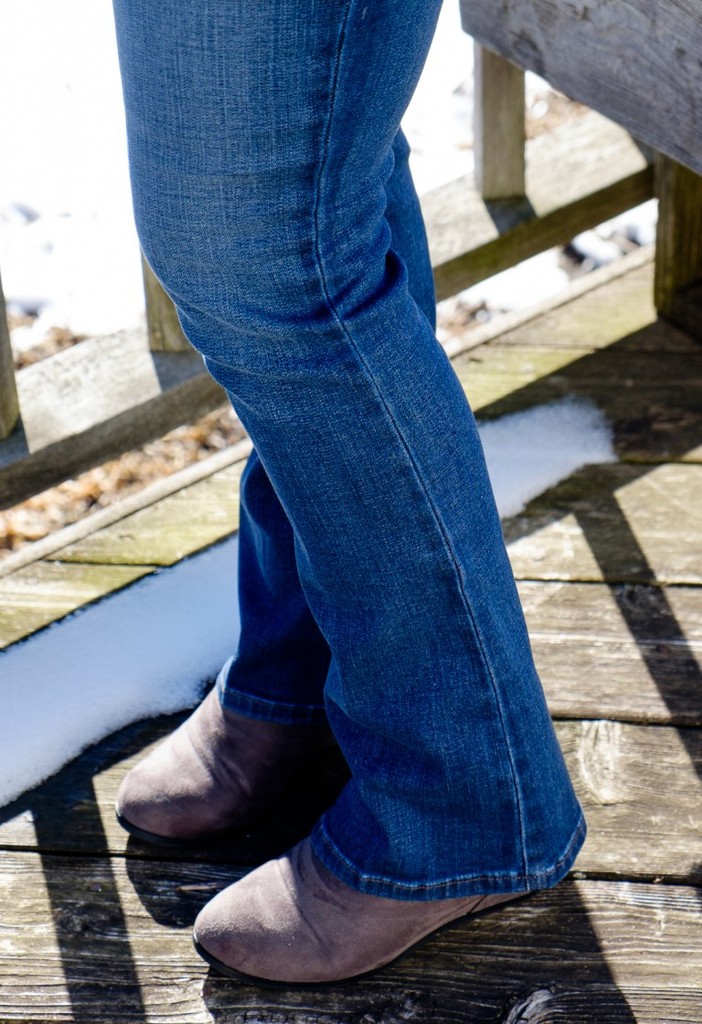 I adored my February Stitch Fix. My stylist was spot on for all of it. I got the great winter coat that I had requested, along with my new favorite jeans. All three tops will be regulars in my wardrobe. As I finished trying everything on for Scott, his only comment was "You're keeping everything, aren't you?"
Yes. Yes I am.
Don't forget that you can always give the gift of Stitch Fix with a gift card! It's perfect for any occasion and you don't need to be a Stitch Fix customer yourself.