This post contains affiliate links.
I'm going to tell you a little secret. I haven't been feeling well lately, and through a combination of factors, I've gained a bit of weight. No, it's not the end of the world, but my clothes don't fit well and I've been really self-conscious. In my struggle to find something that fit me and I felt good in, I ordered clothes from various sites, tried them on when they arrived, and promptly sent them back. As you can guess, that has only made me feel worse. When it came time for my fix to be styled, I honestly didn't give it much thought. I didn't want to request anything in particular in case it didn't work out. I told my stylist that my boyfriend jeans were wearing out, I'd love a comfortable but trendy dress, and that I was attending Snap this month. I was also willing to try more shoes, but it might take a while to find a fit that worked because of my feet issues. This was my 46th (!) fix and you would think that I couldn't be surprised anymore, but Stitch Fix keeps me on my feet and gives me something to smile about, even after all this time.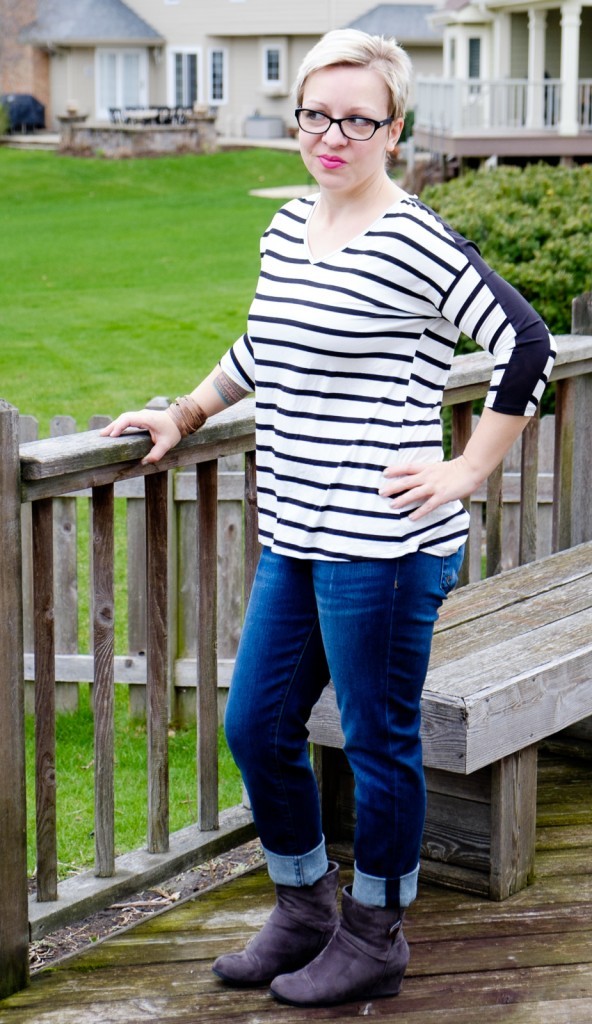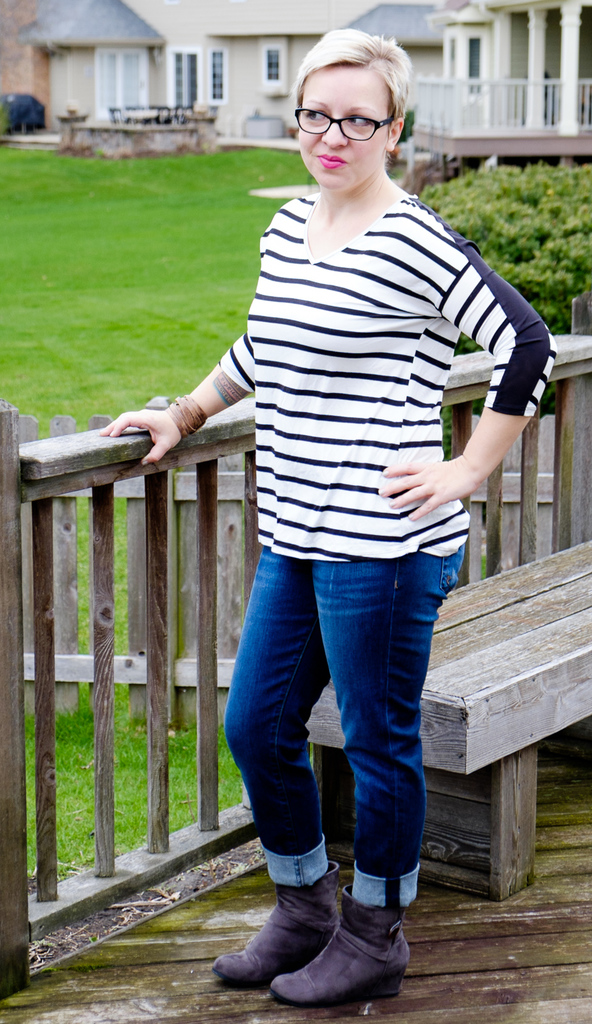 The first thing I did when I opened my box was pull out the Kate Boyfriend Jean from Kut from the Kloth. I've had a similar pair in the past and loved them, but they were getting rather worn out. This pair was darker than my older pair and not distressed, plus they were available in petite. I pulled them on and was in love all over again. I instantly felt good. I hadn't said anything to my stylist about sizing and these were perfect.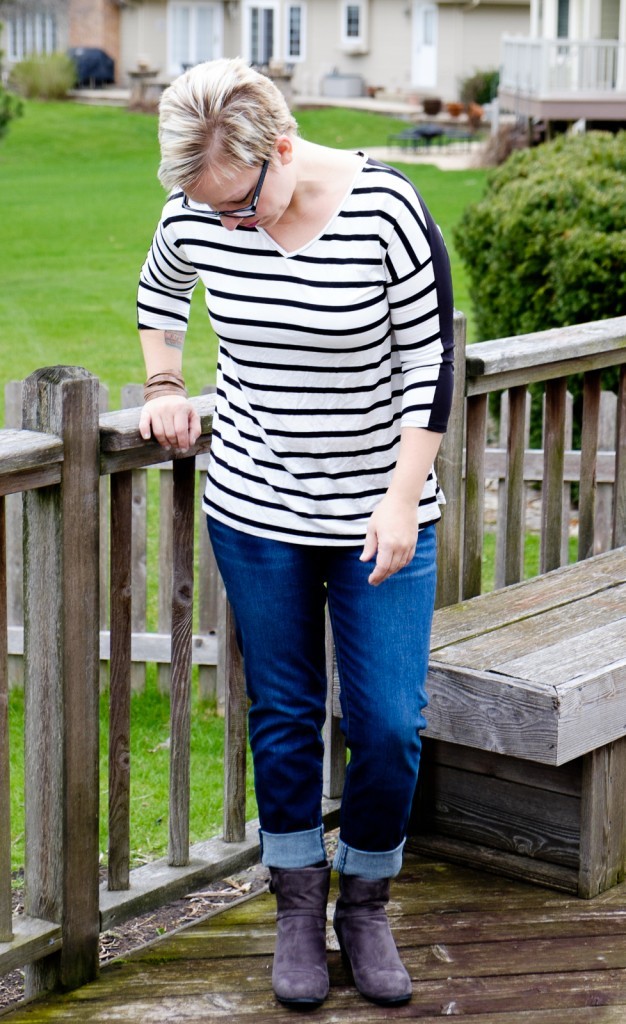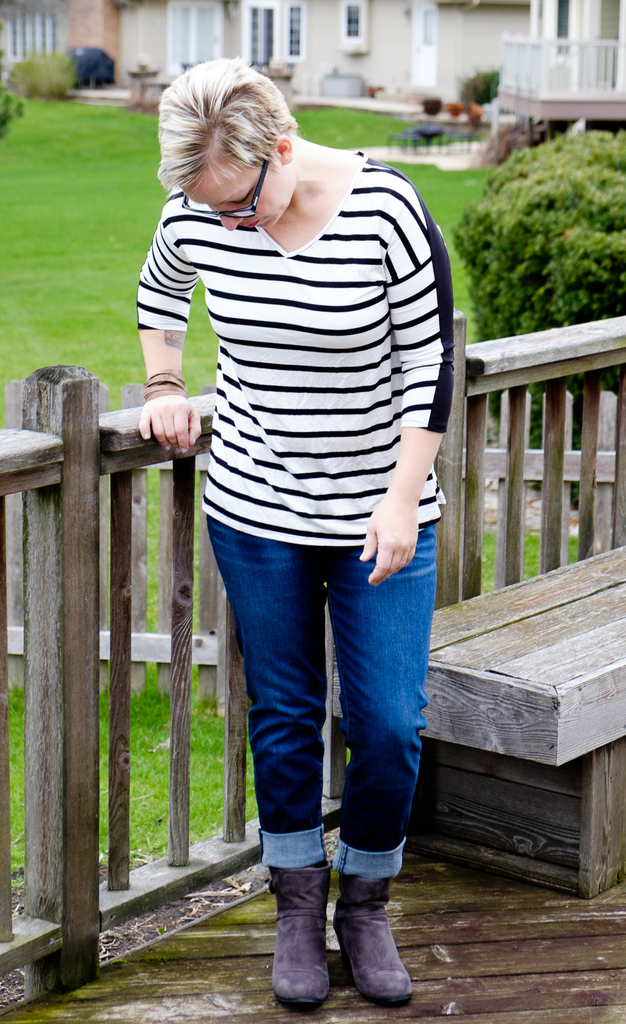 Ladies, please don't forget to pin to the board you've attached to your profile! Even when my stylist isn't able to get me an exact item I've pinned, she's able to see what styles I'm into at the moment. In this case, though, I had pinned the Dolli Mesh Detail Knit Top by Loveappella and was so excited to see it in my fix. I am so in love with this top. I love the stripes, the mesh detail, and the cutout in the back. The fit is flattering and I know I am going to get a ton of wear out of it.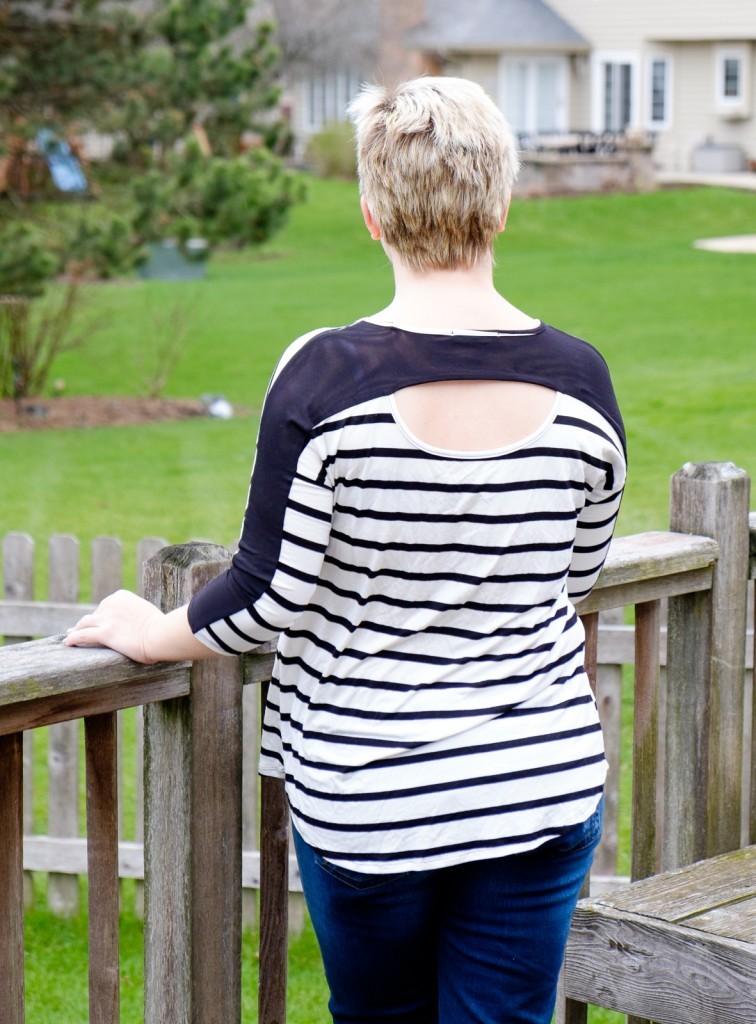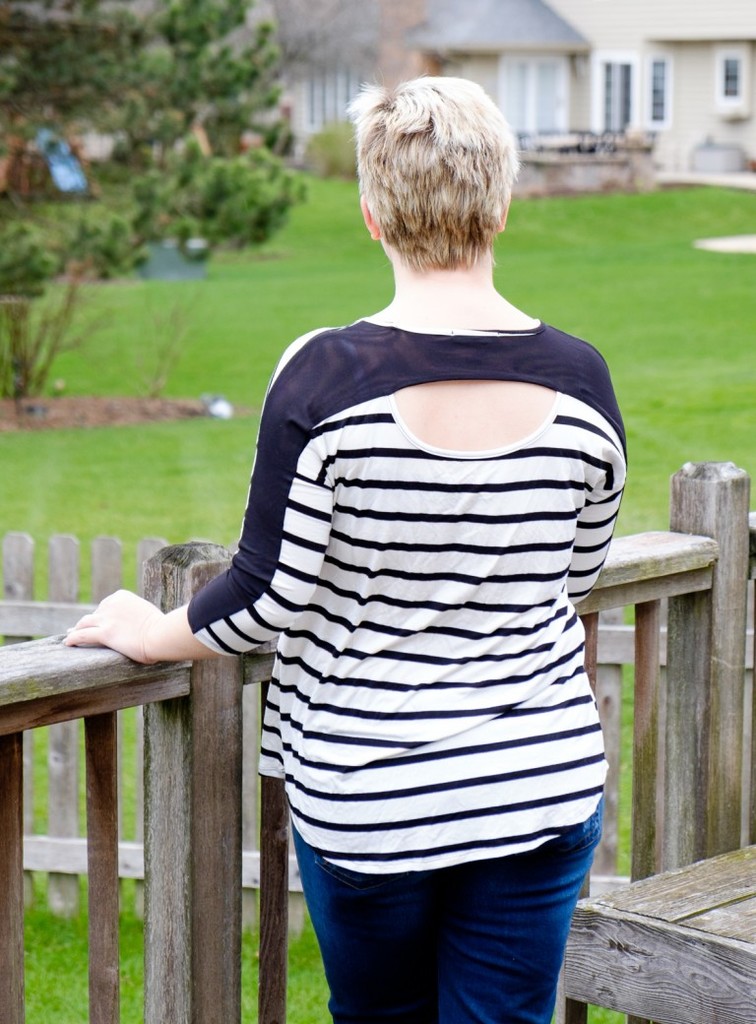 Shoes are a funny thing for me. I absolutely love them, but hate shopping for them. Shopping for shoes stresses me out unlike anything else because I have such a hard time finding comfortable shoes that fit and look remotely nice. When I find a good pair, I wear them completely out. It has just so happened that this year, all of my go-to shoes seem to be wearing out at once. I had explained a bit of my shoe predicament to my stylist. While I was excited that Stitch Fix was offering shoes, I was expecting to need to try them on for a few months before I found anything that worked at all. She sent me the Mazzota Cut-Out Flats from Nine West. I've always been a fan of the brand and have had favorite shoes from there in the past. I put these on and they actually fit! Not only did they fit, but they didn't look bad and I could walk in them. They're such a fun color on top of everything else.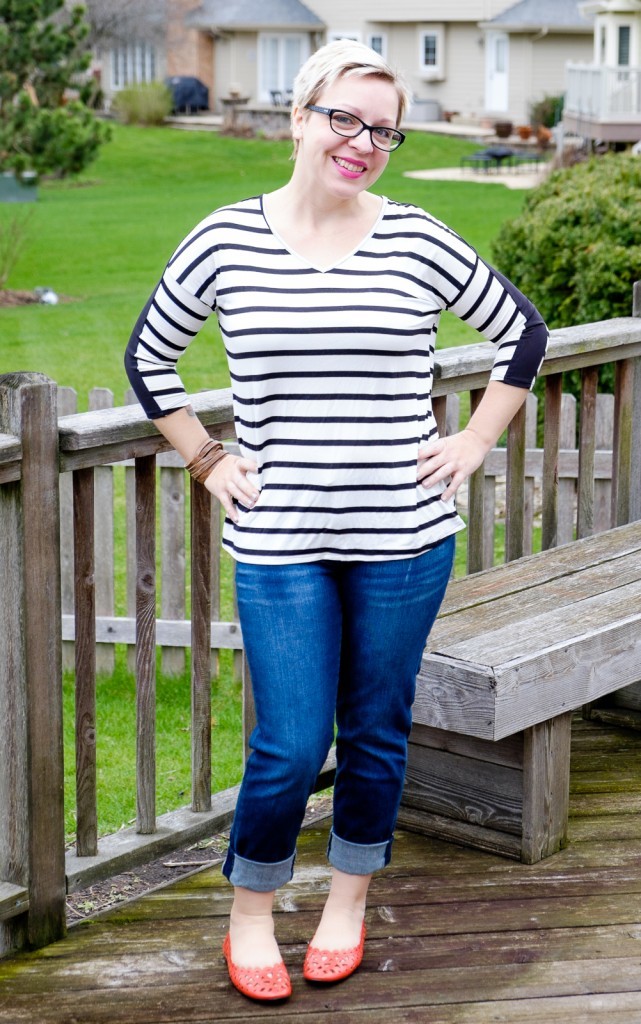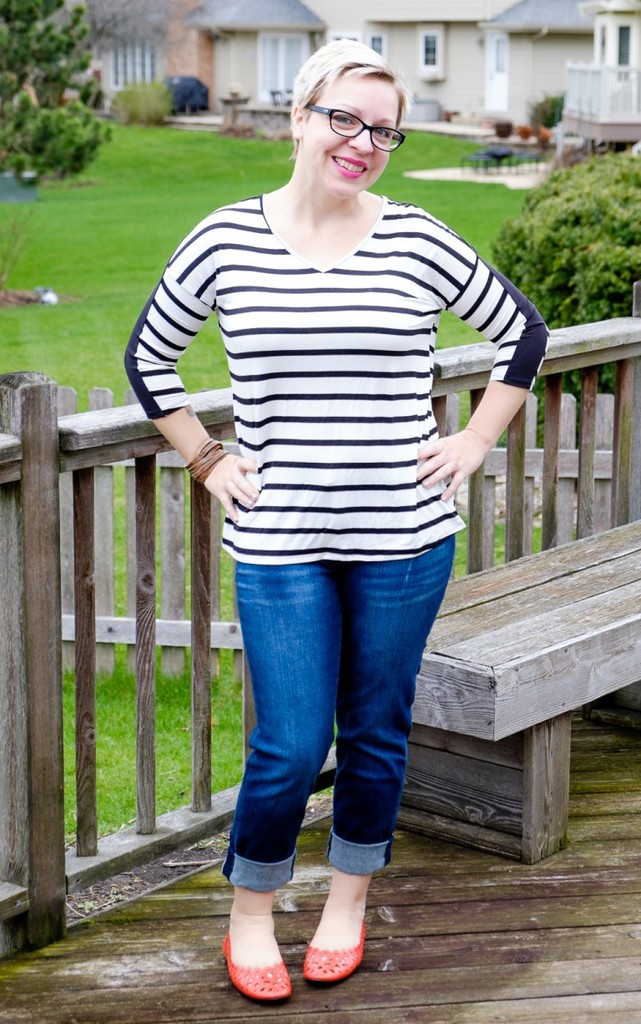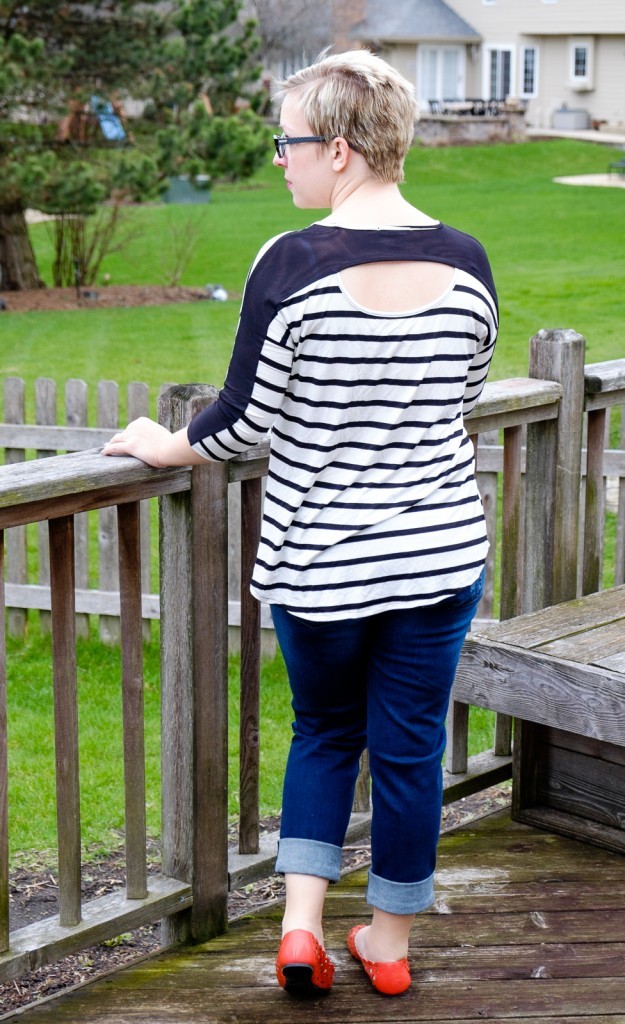 You guys know that I'm all about being comfortable. It's also still cold, wet, and even snowy here, so we're caught in that desperate yearning for spring with bright colors and lighter clothes, but still needing to keep warm. Enter the Evie Draw String Funnel Neck Sweatshirt from Loveappella. The sweatshirt is comfortable and warm, while not being too heavy, and can we talk about that mint color?! It's perfect for all the running around I need to do and will be super comfortable for my upcoming travel. I love how I don't feel frumpy in it.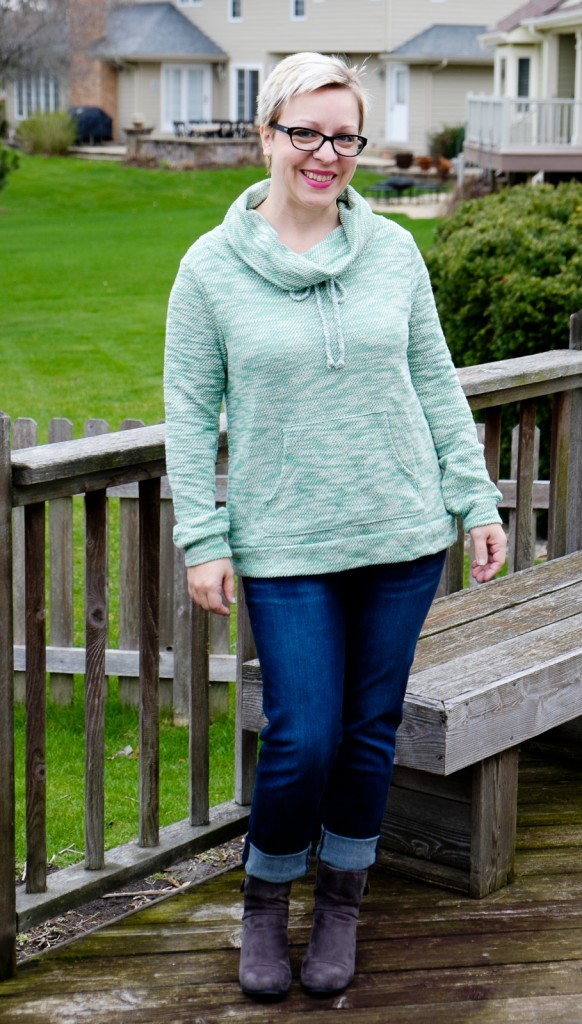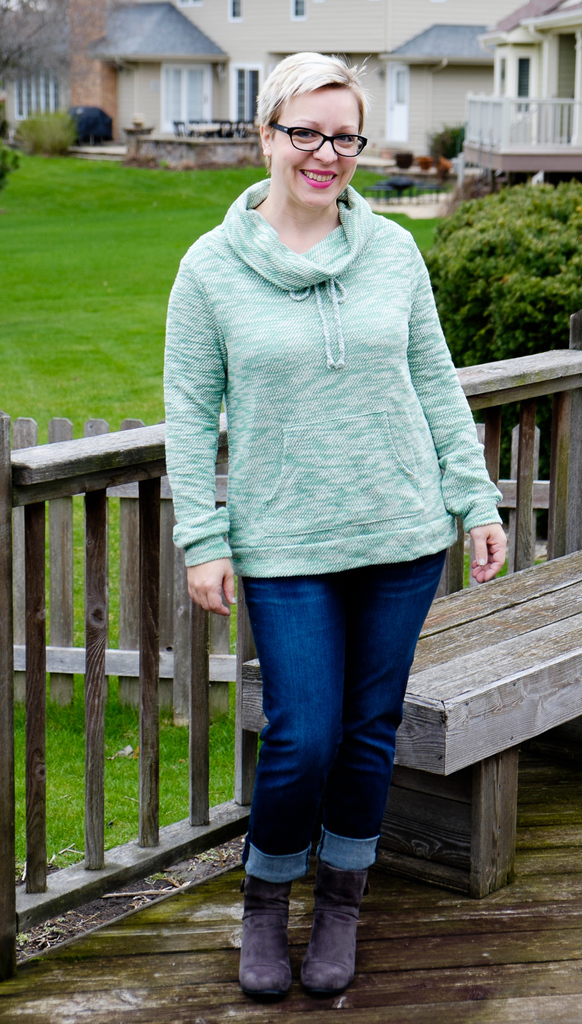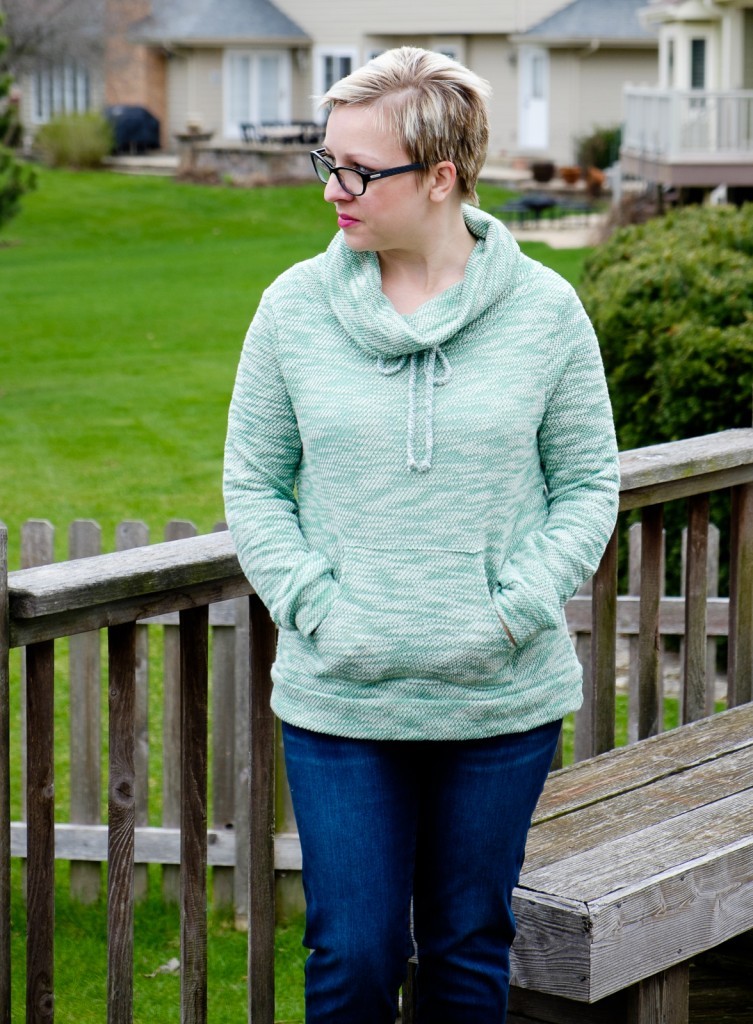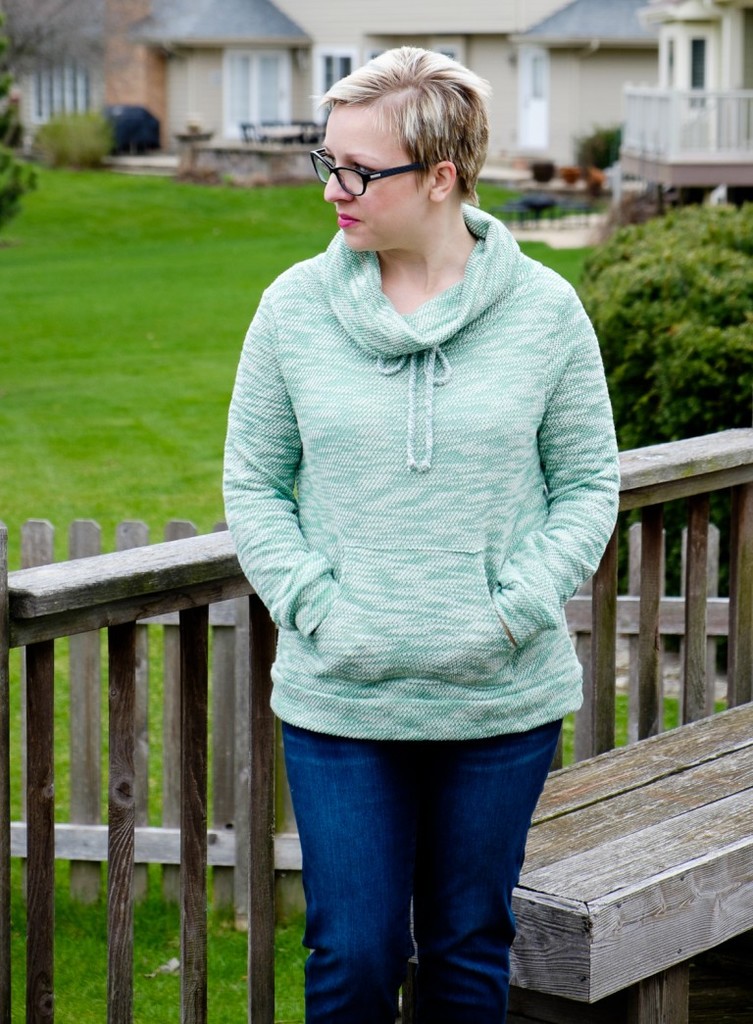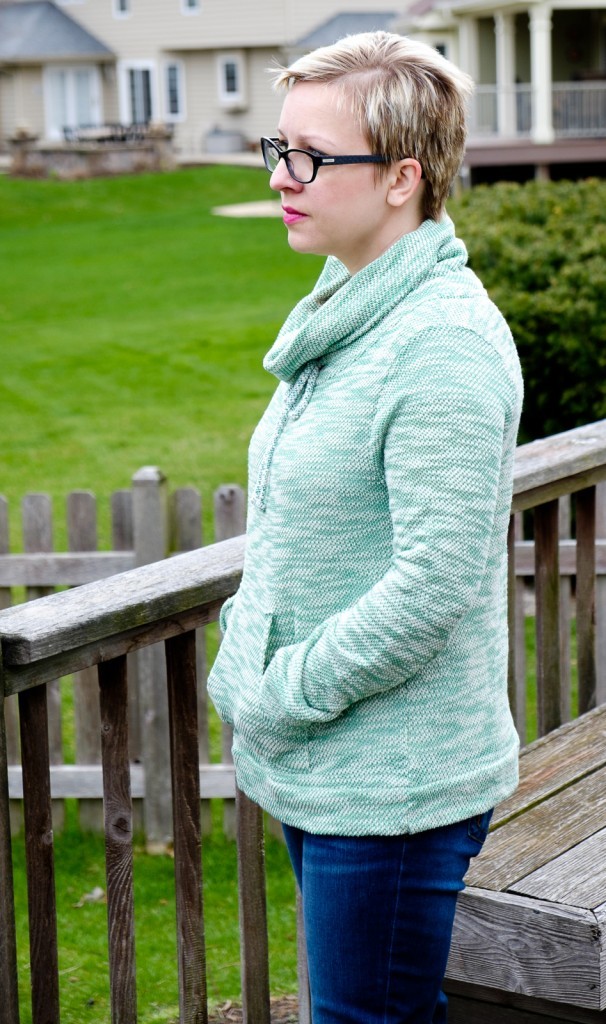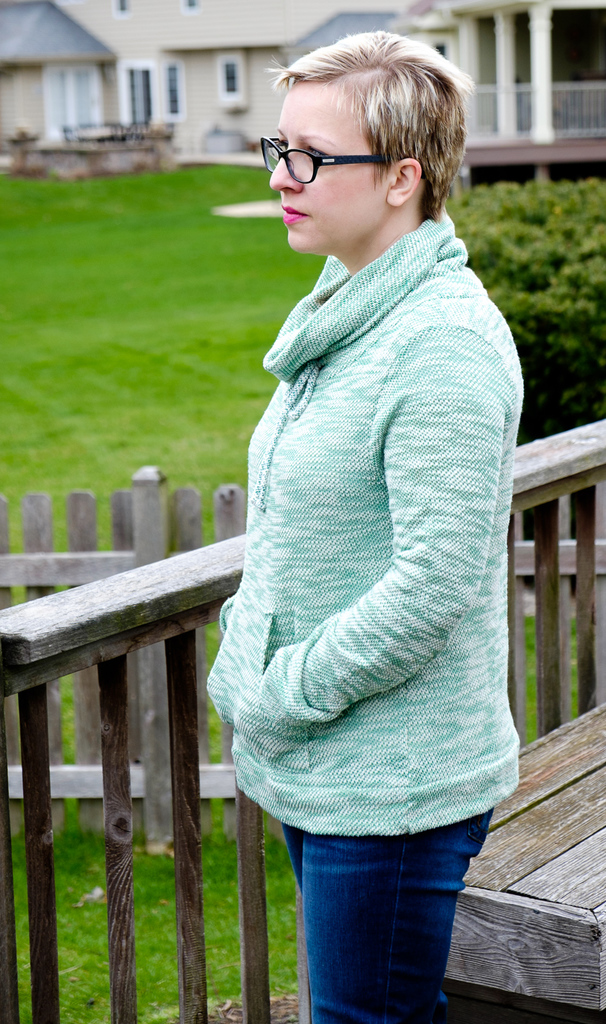 The final item in my April Stitch Fix box was the Millie Textured Knit Dress from Pixley. I'm so into navy right now and I loved the pattern. My stylist picked a dress that fit my "comfortable but trendy" description perfectly, although I have no idea how she knew about the navy! It's possible that Stitch Fix has mind-readers on their staff. Just a theory. 😉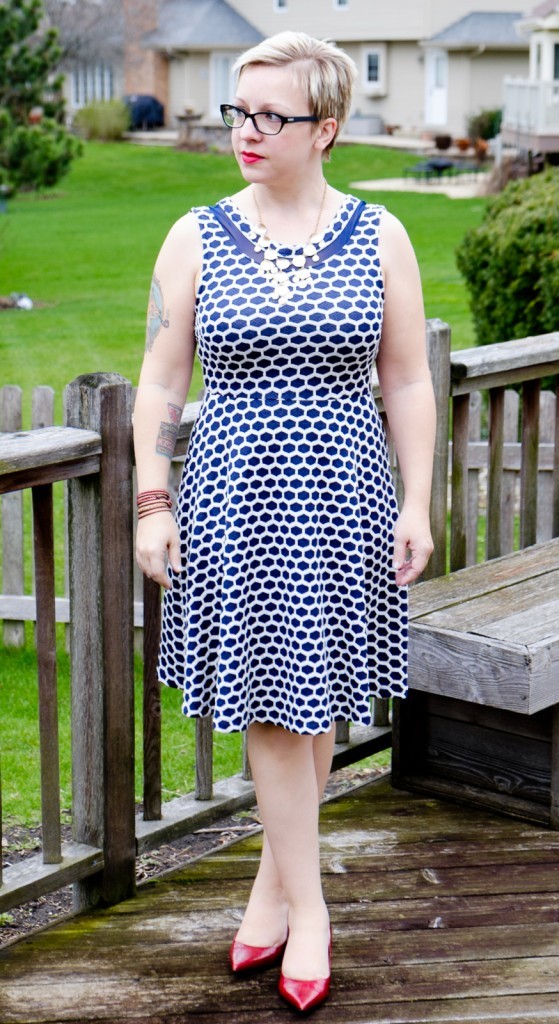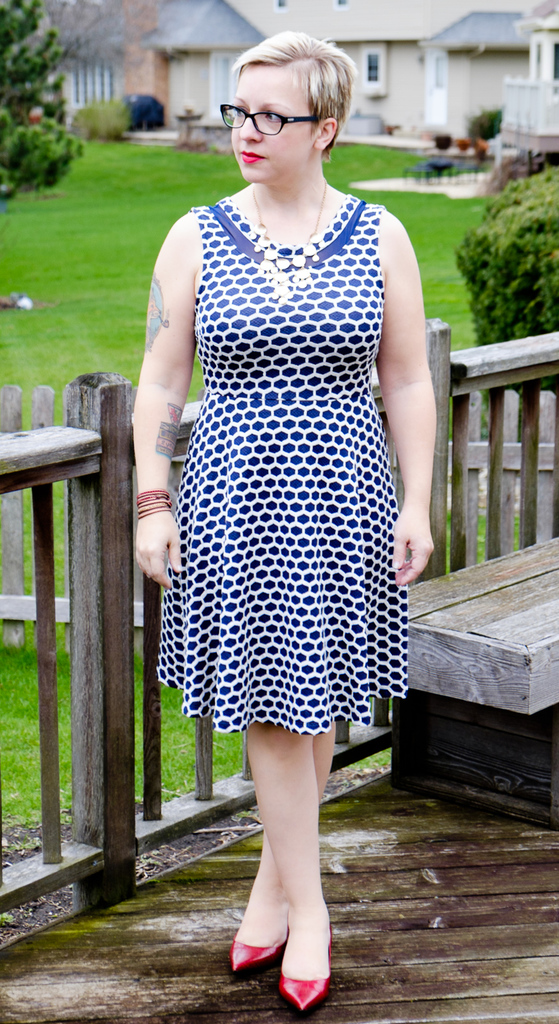 I had really been trying to prepare myself for not feeling good in anything this month or it simply not fitting. You know that sense of dread when you start putting something on, wondering if you'll be able to zip it up the entire way? With each piece I put on, I started with that sense of dread and ended with a smile. Stitch Fix has always come through for me. My stylists have always acknowledged any notes I've left and have tried their hardest to find pieces that I've pinned or referenced. I absolutely loved my April Stitch Fix and every piece has made me feel great. It was just what I needed for a solid boost to my self-esteem.