Imagine that you live in a place that's cold and wet for what feels like always. Now imagine that you love food that is traditionally cooked on a grill, but remembering that it's cold and wet, you need to figure out a different way to cook said food. Finally, imagine that that food is ribs, that place is Chicagoland, and you figured out how to make the best ever ribs in the oven. Our oven baked ribs are fall off the bone tender, full of flavor, and you can make them without a grill!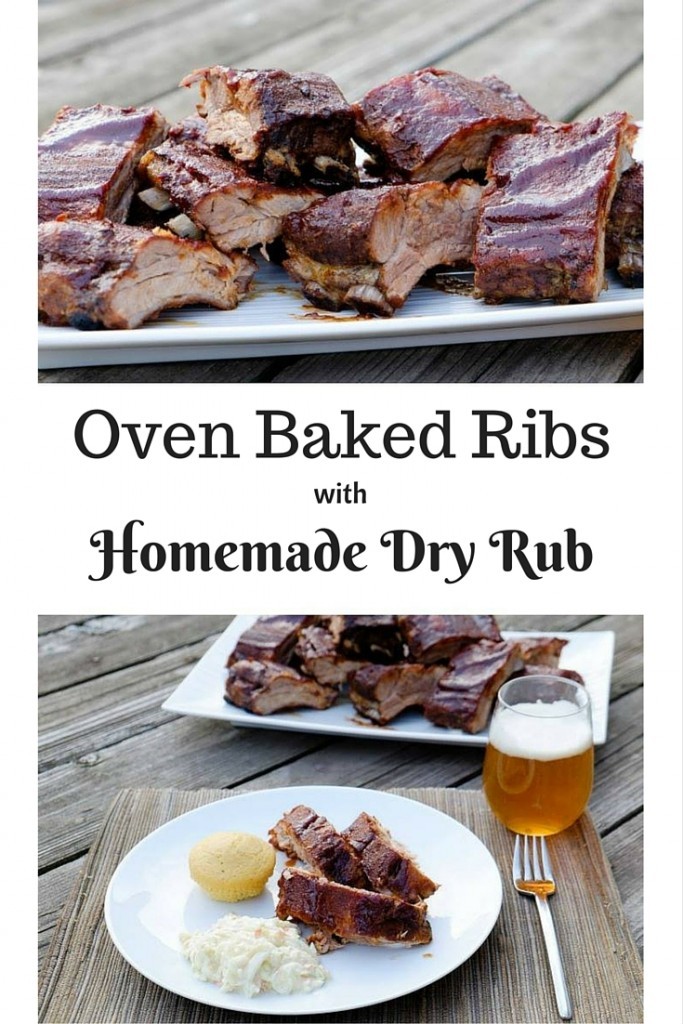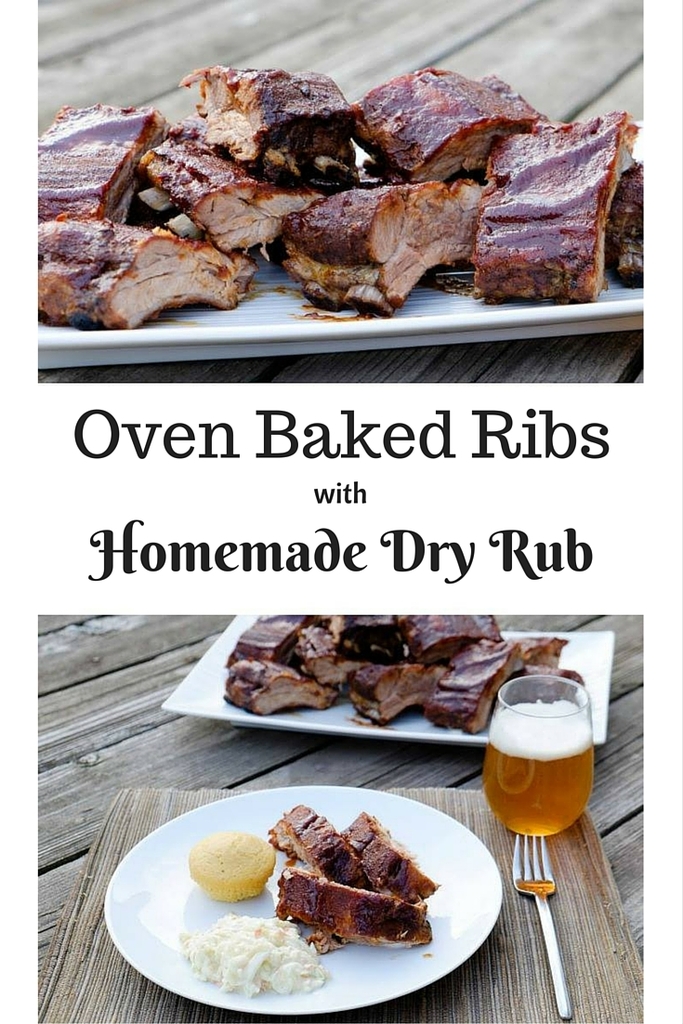 We normally buy our ribs from Costco. They come three racks to a pack and aren't too fatty.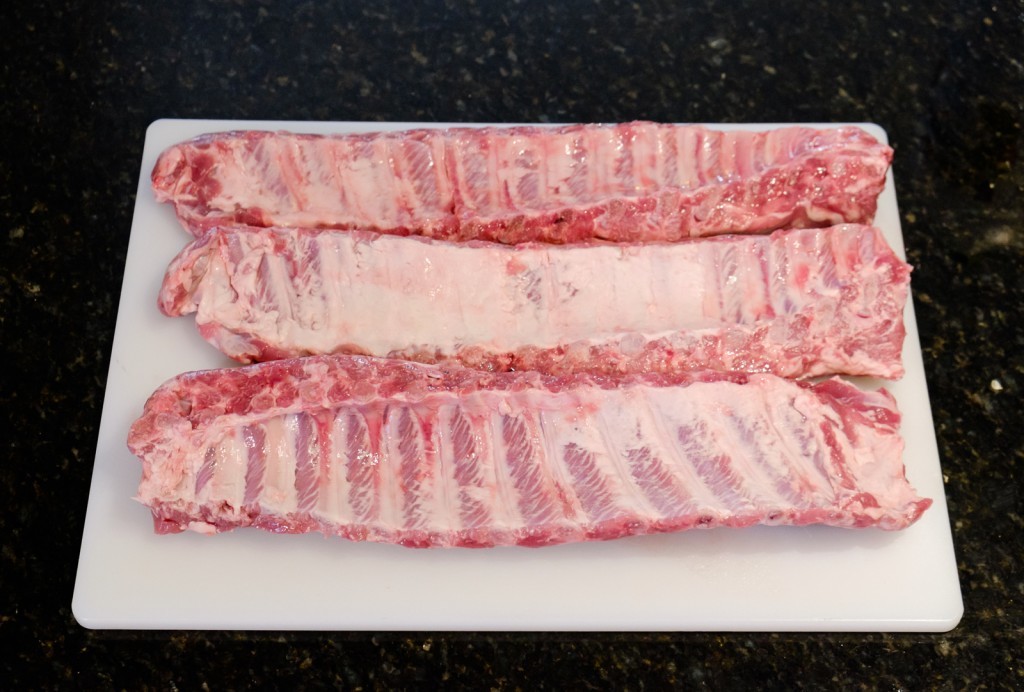 We bake our ribs with the dry rub that Scott created after a lot of trial and error. Per rack of ribs, you will need:
1/4 cup brown sugar
1 tbsp garlic powder
1 tbsp onion powder
1 tbsp paprika
1/2 tsp cinnamon
1/2 tsp ground black pepper
1/2 tsp salt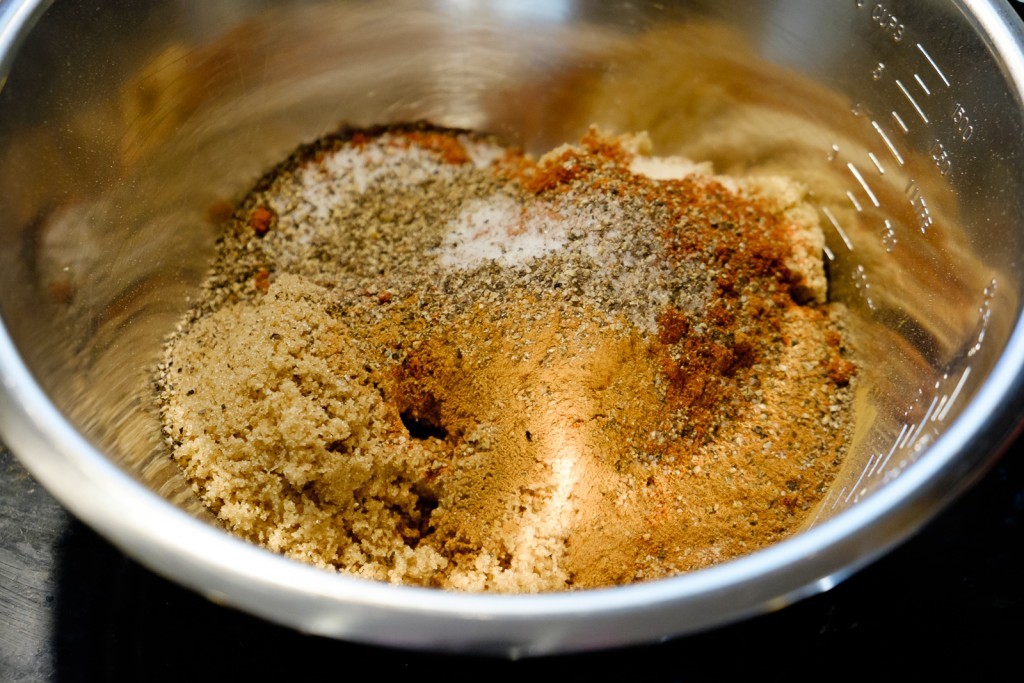 Rub into both sides of meat, around 1/4 of your rub on the bottom and 3/4 on the top, making sure to get the sides as well. Place the ribs in a foil lined half sheet pan, meaty side down. Up to three racks of ribs should fit in one pan. Cover the ribs in foil. Cook at 300f for 2.5-3 hours, depending on the thickness of the ribs.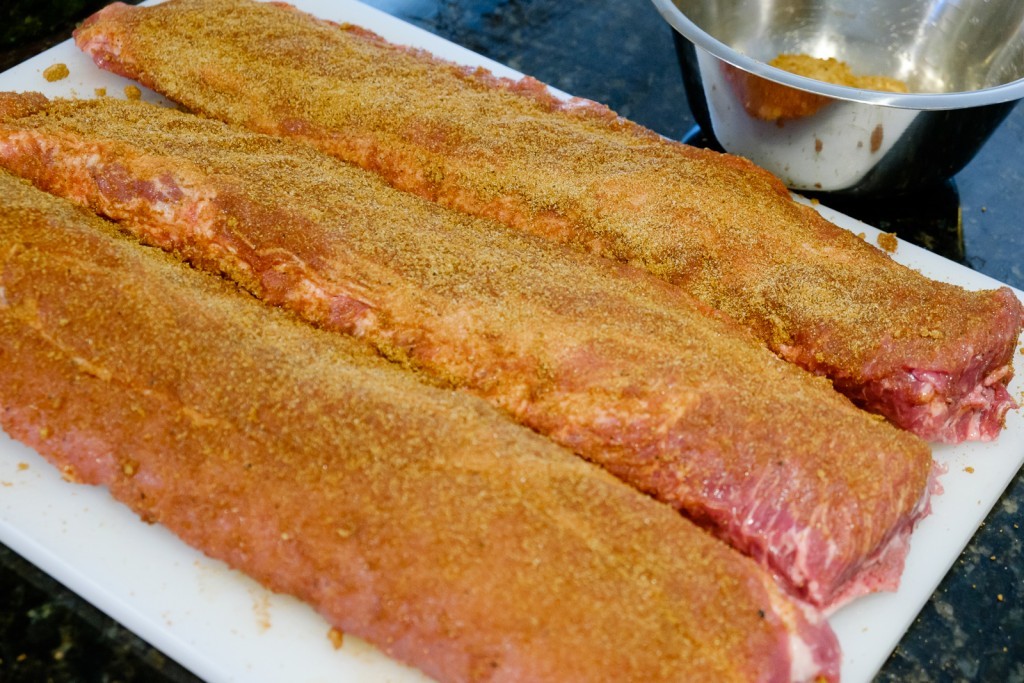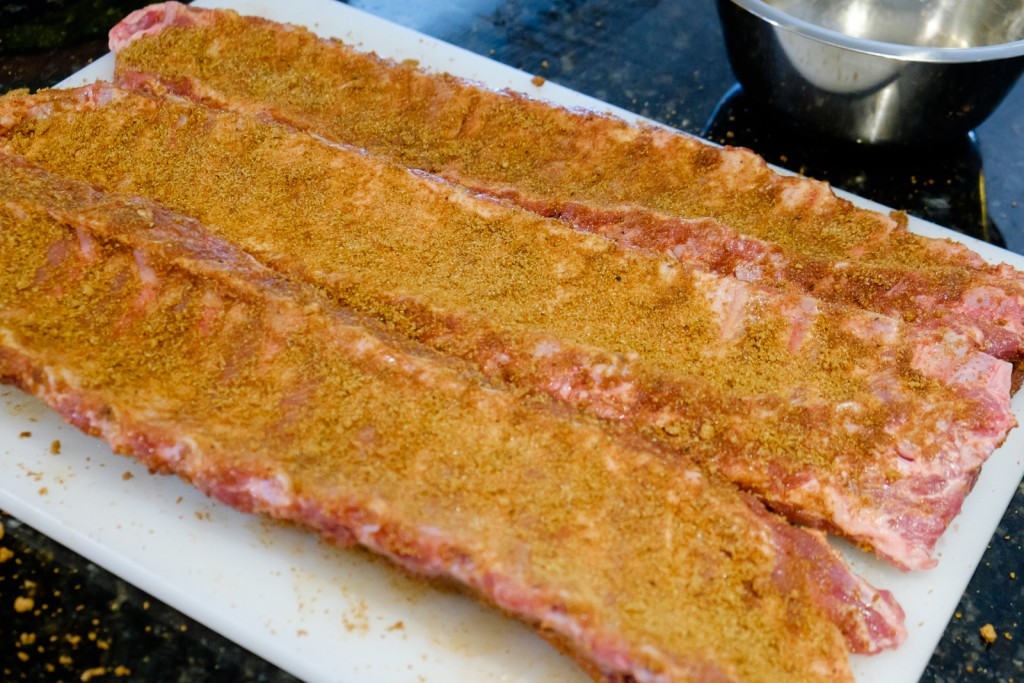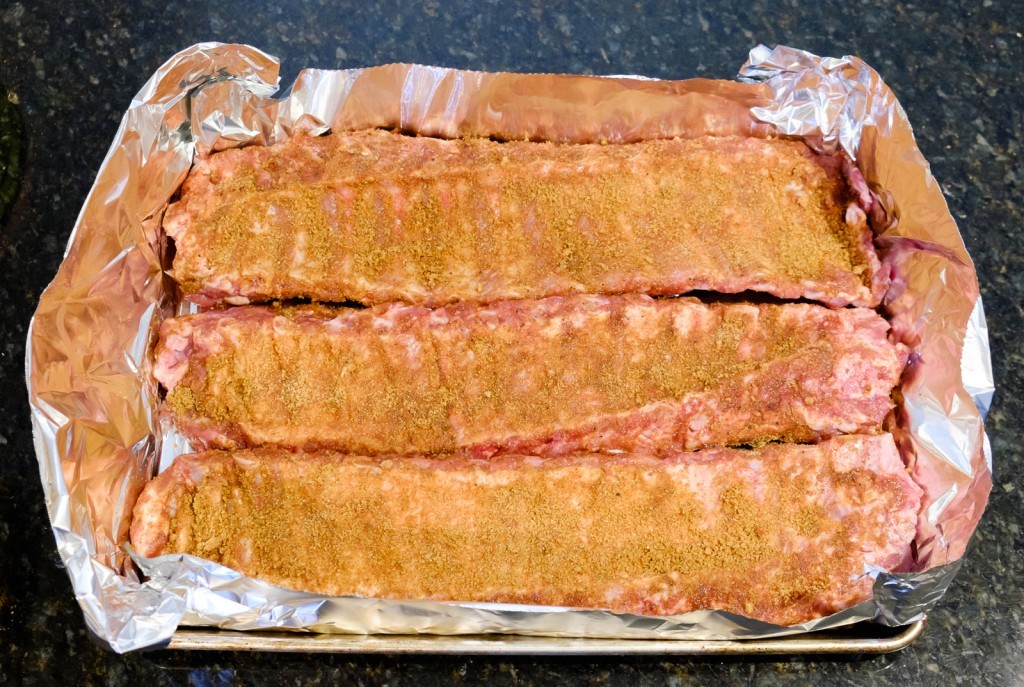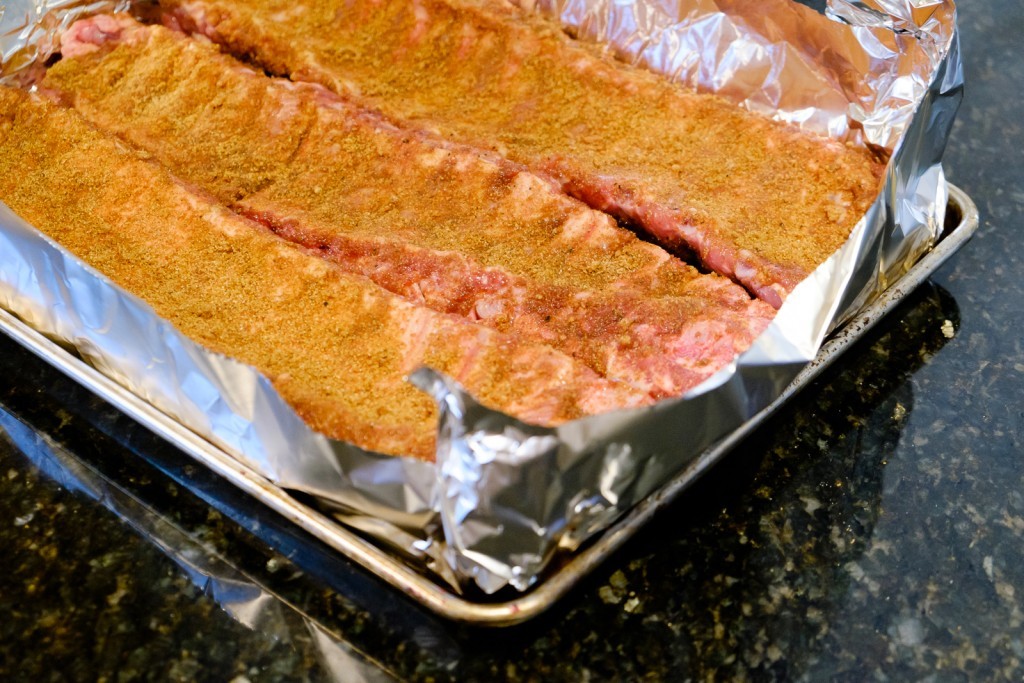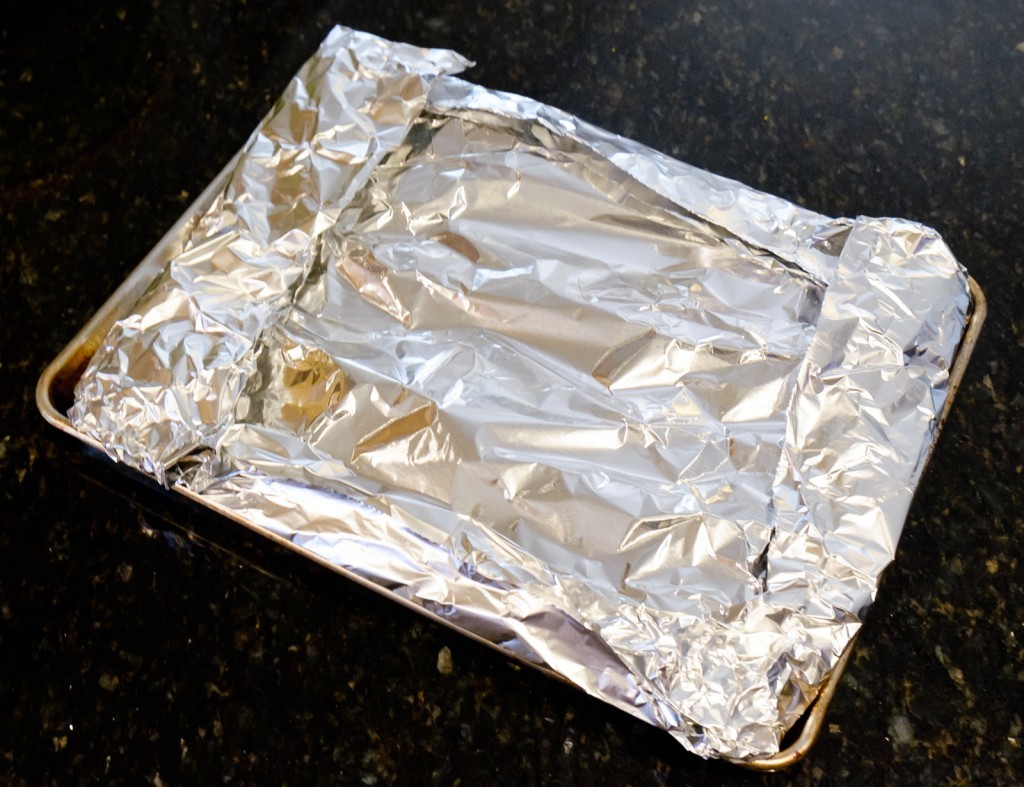 Take out of the oven and transfer to another half sheet pan, meaty side up. Brush with your favourite BBQ sauce (or if you're like us, try a new one every time). Put back in the oven for 30 minutes. Remove, let rest a few minutes, and slice into 1-3 rib sections.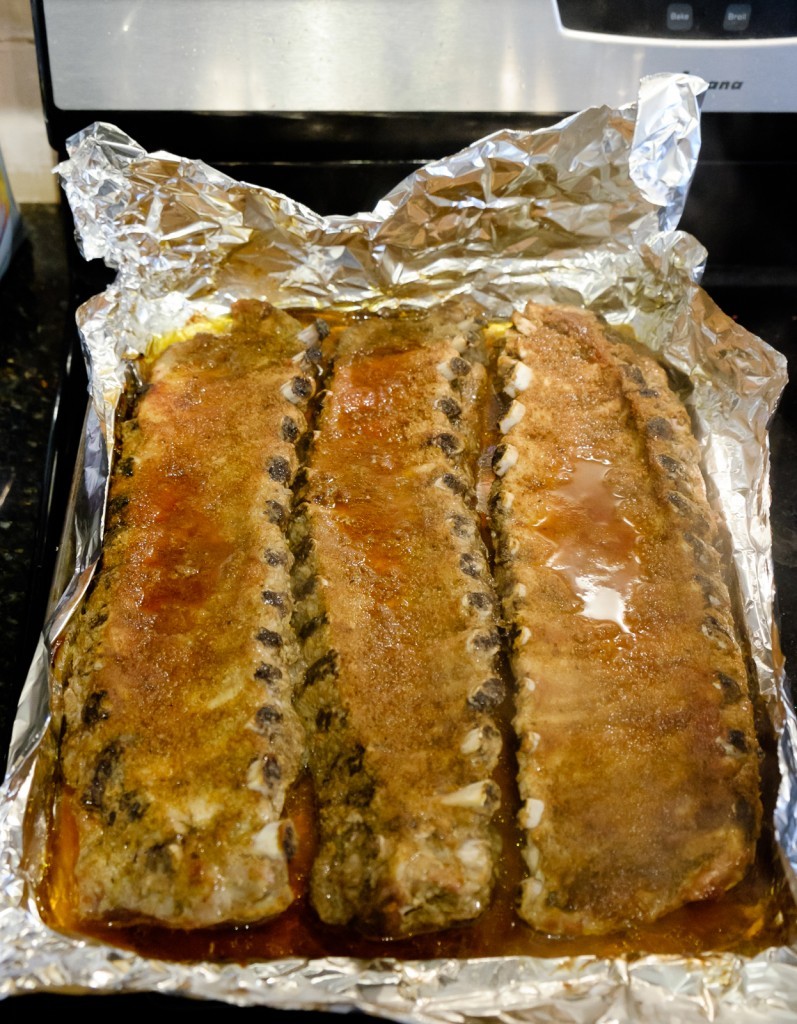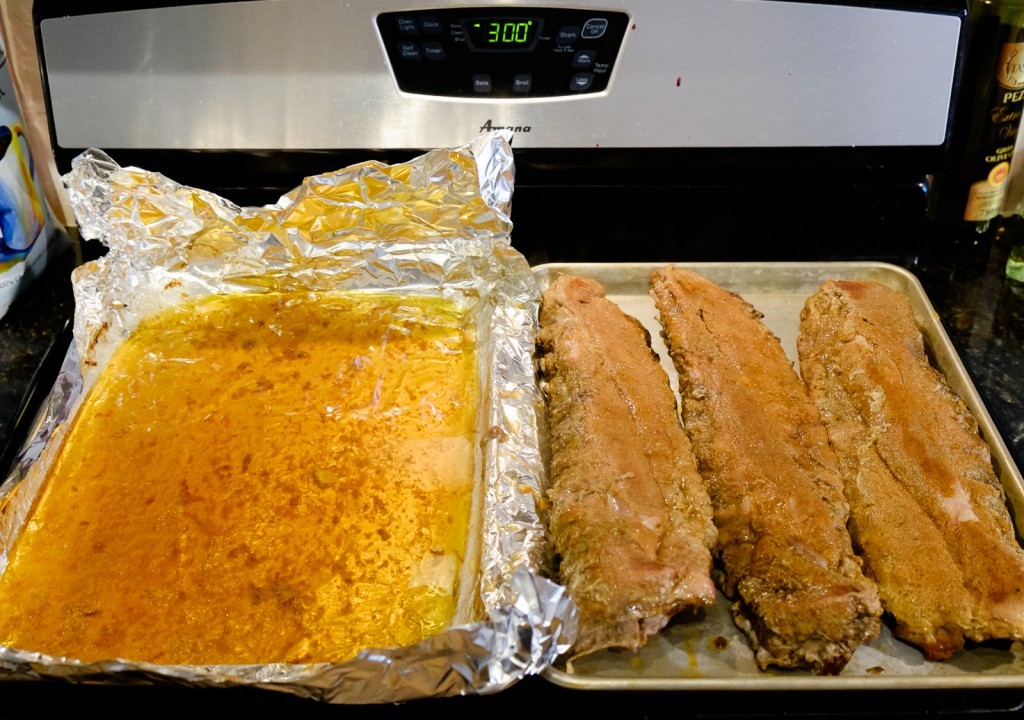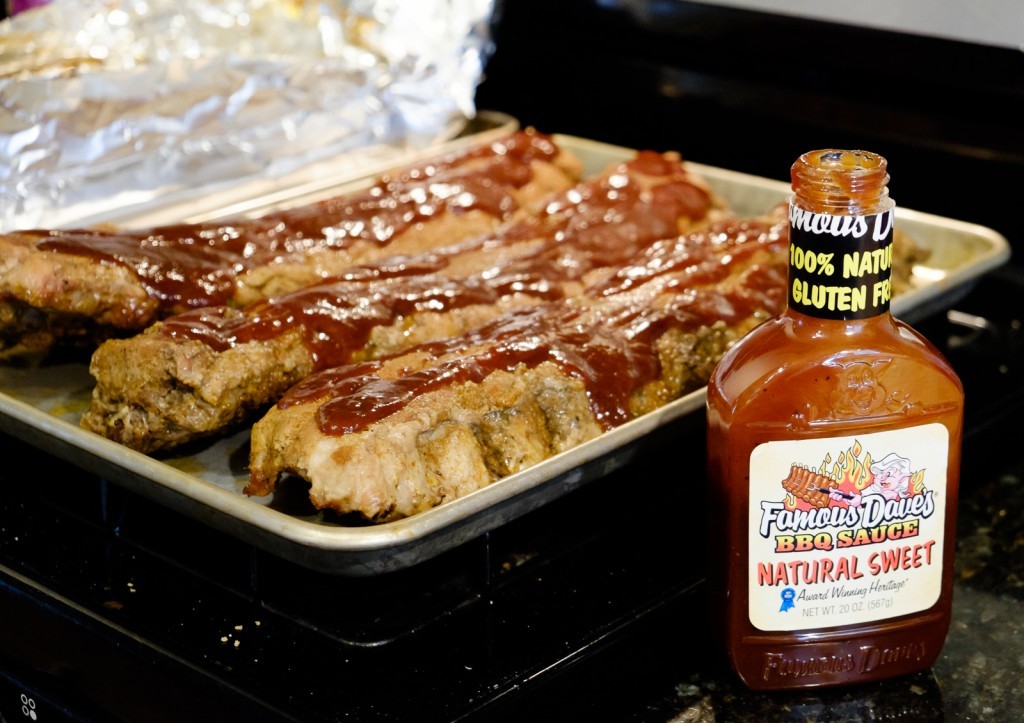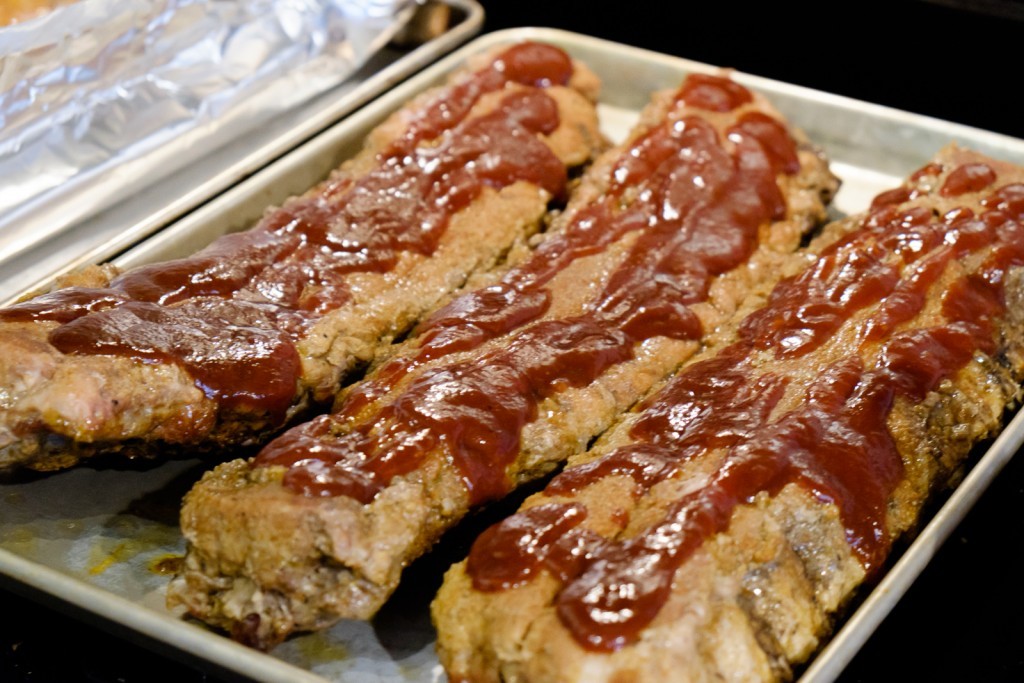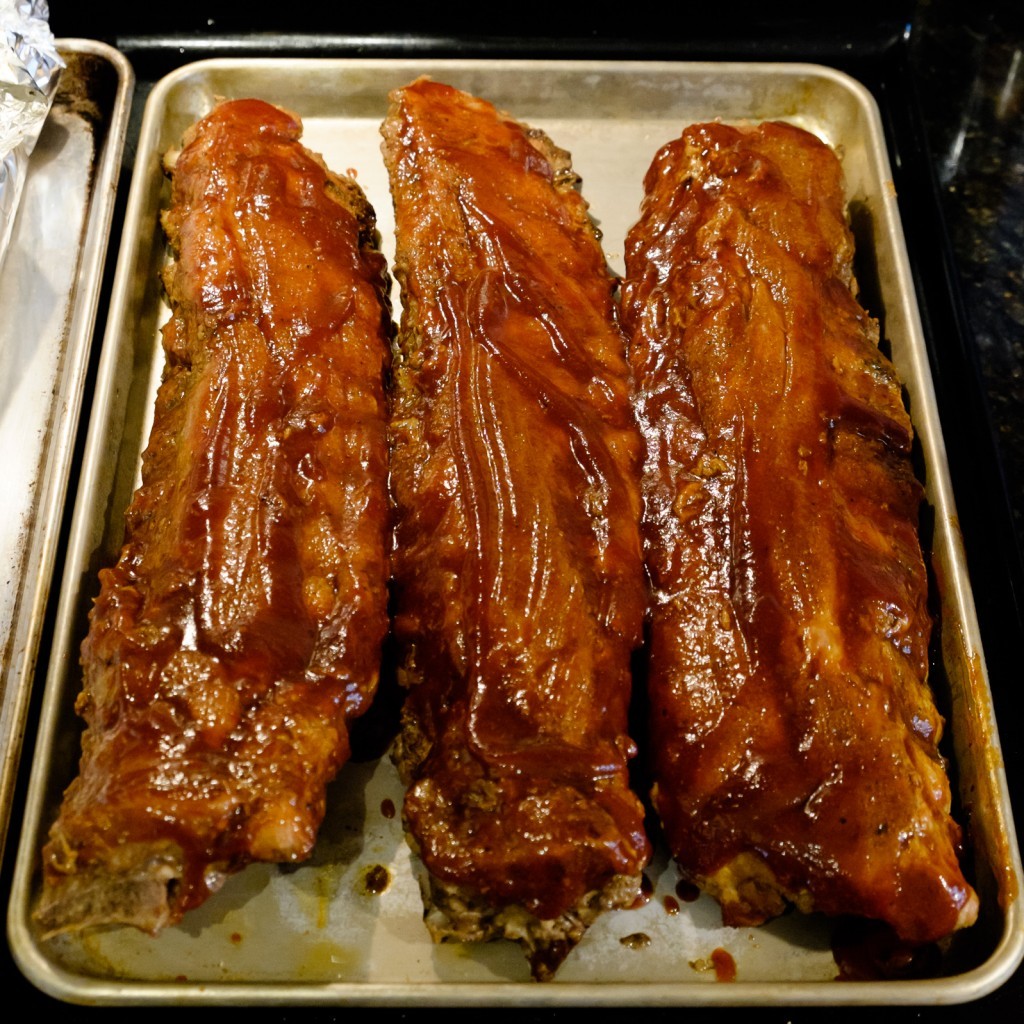 Aren't they gorgeous??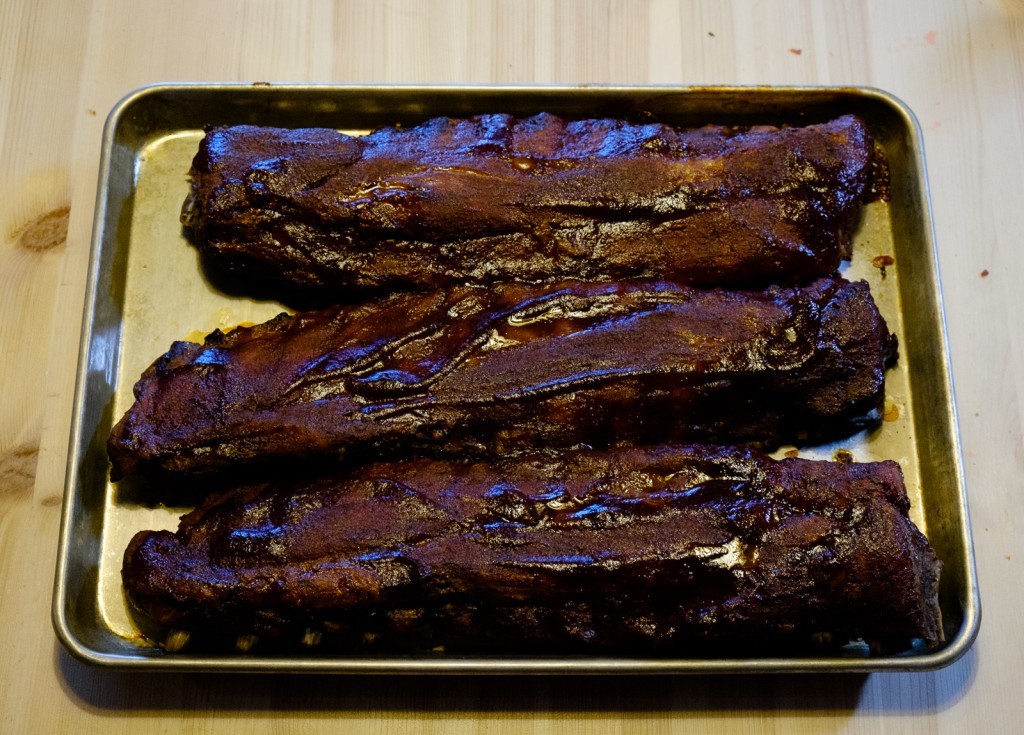 We serve our ribs with warm cornbread muffins and a dollop of coleslaw.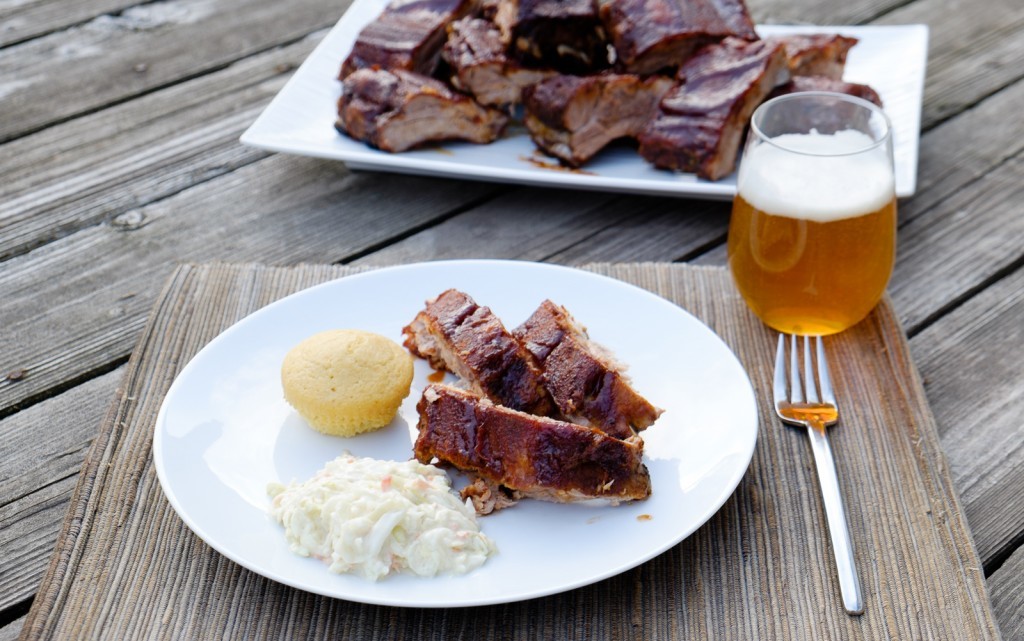 Our Oven Baked Ribs with Homemade Dry Rub are always a hit in our house. The girls are rib eating experts and there are never any leftovers. And the best part is that we can make them any time we want!