Whether you are looking for a simple dinner for your family or something easy to drop off for a friend in need, these easy casserole recipes are just the thing! With recipes like stuffed pepper casserole, chicken cordon bleu casserole, baked walking taco casserole and so many more, everyone will love any of these delicious recipes. They also make the perfect freezer meals for nights when you don't feel like cooking or spending the money on take out. Casseroles are perfect for potlucks or an easy weeknight meal–you're sure to find a favorite (or three!) on this list.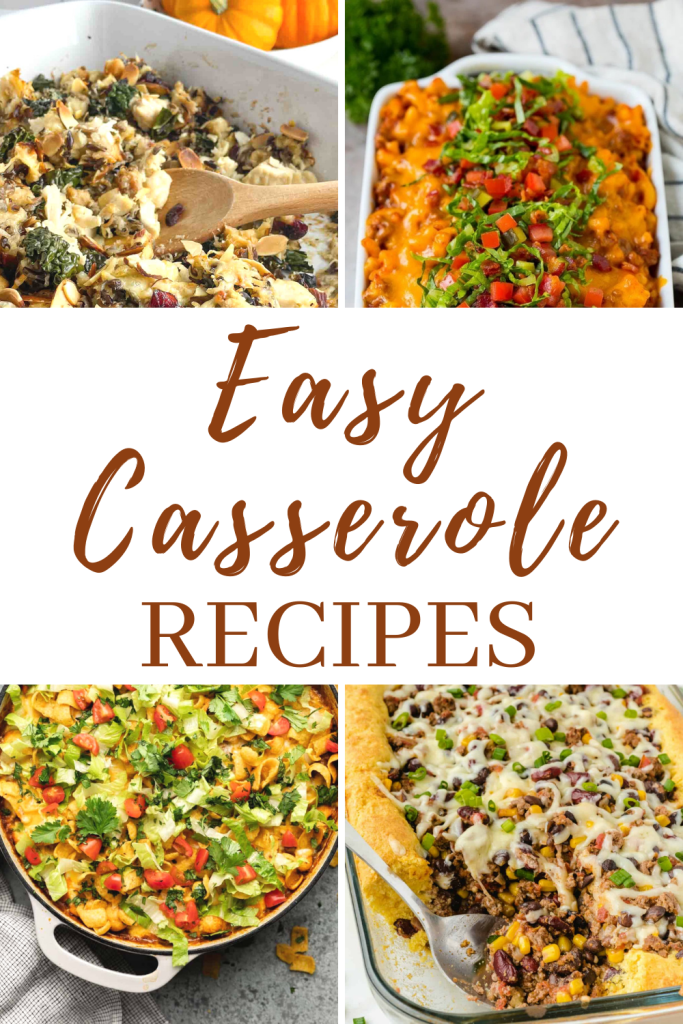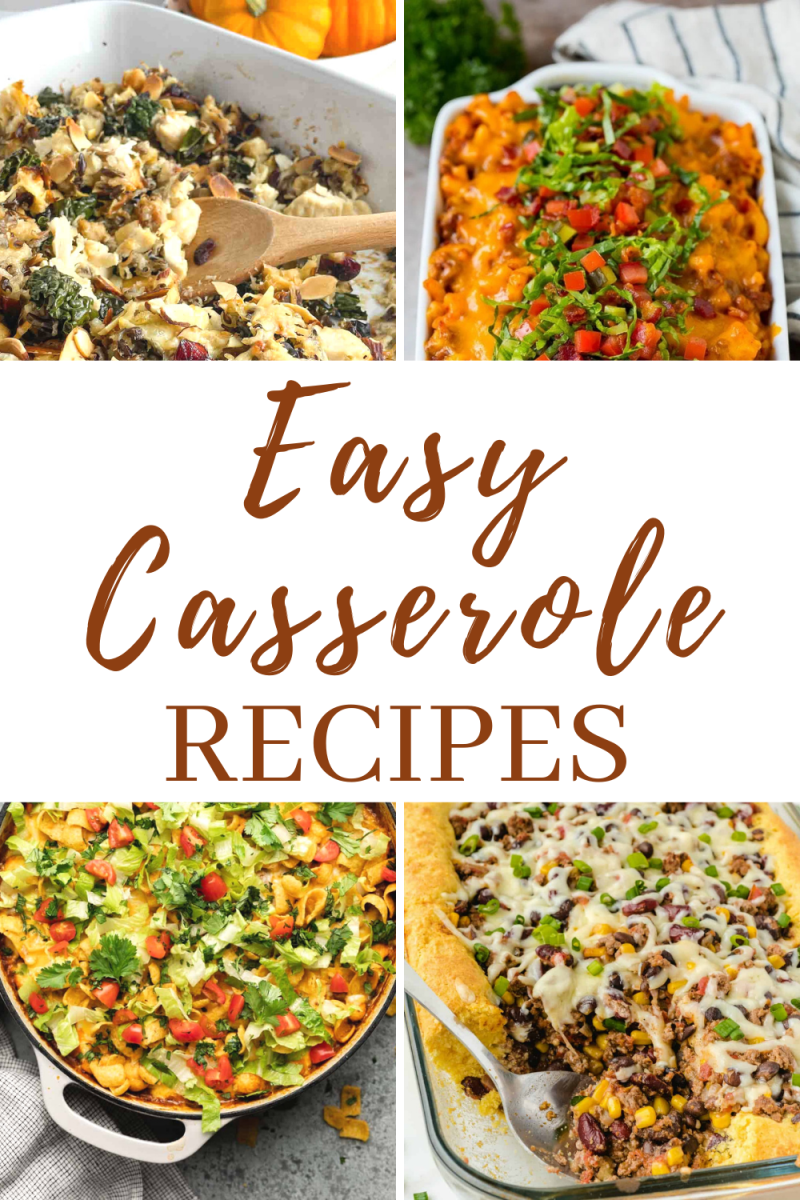 Stuffed Pepper Casserole
All the magic of this Stuffed Pepper Casserole happens in just one pan, you don't even have to pre-cook the quinoa! You can even prep it entirely ahead, and then just pop it in the oven at dinnertime.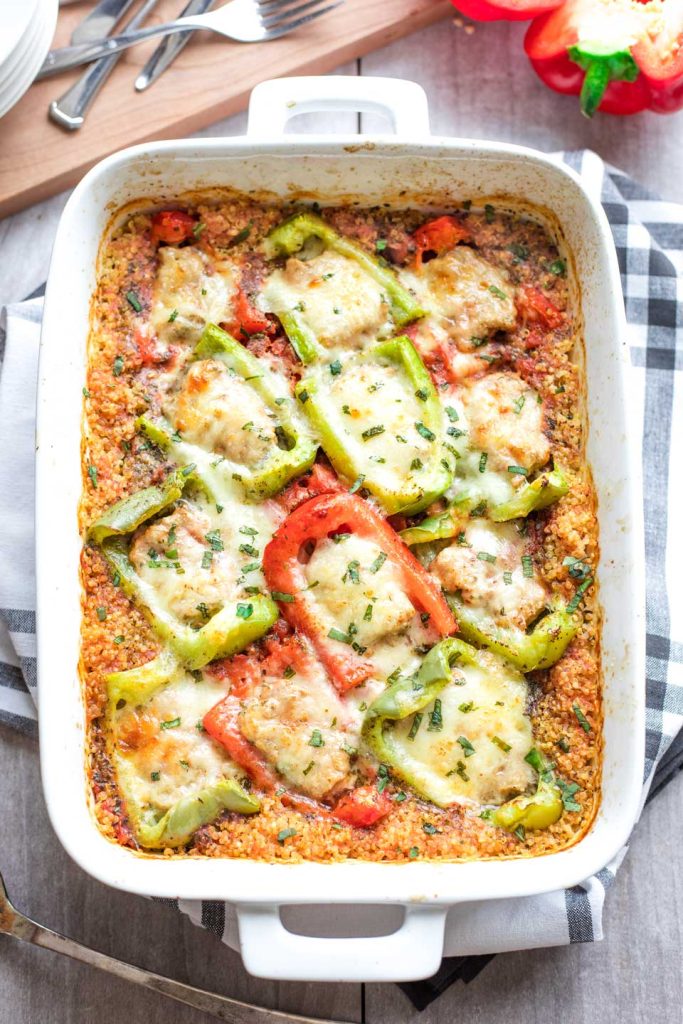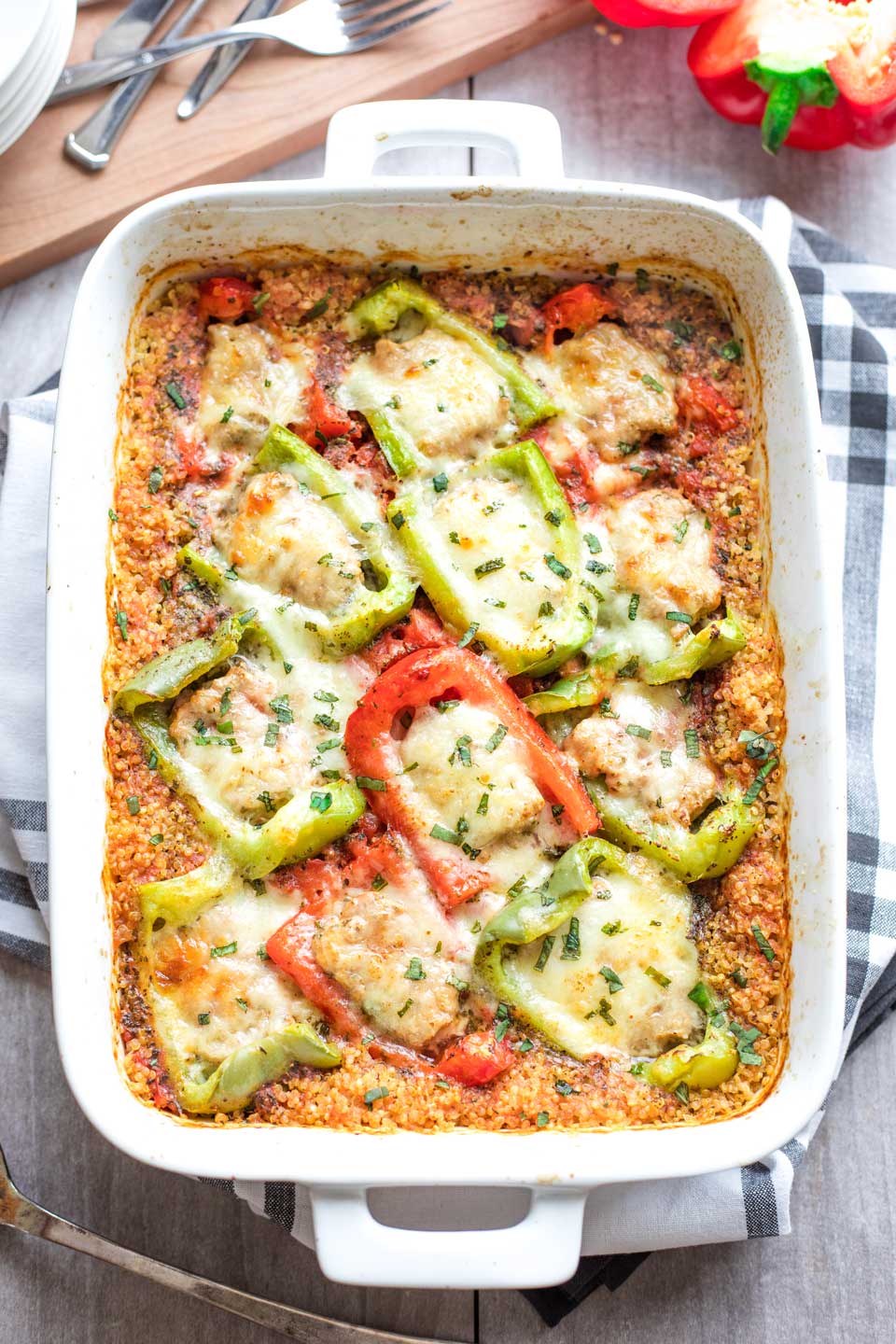 Chicken Stuffing Casserole
Chicken Stuffing Casserole is a satisfyingly cozy and super easy-to-make hot dish with rotisserie chicken, wild rice, stuffing mix, kale and cranberries, topped with shredded cheese and toasted almonds. Easy enough for weeknights, special enough for weekends.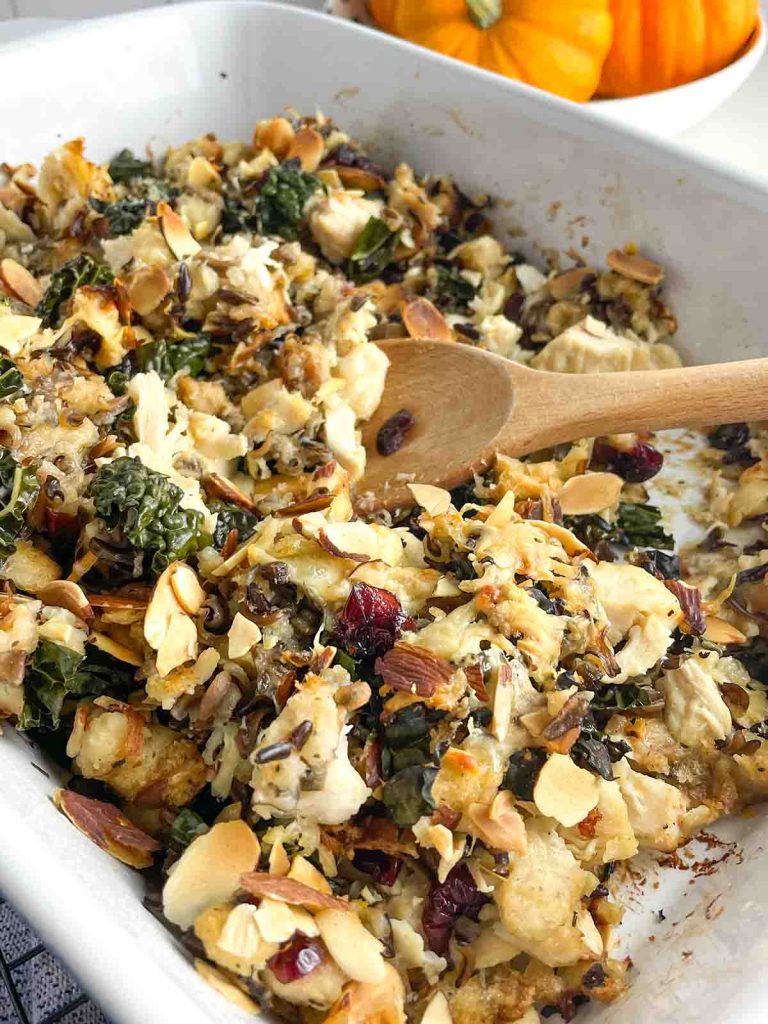 Chicken Cordon Bleu Casserole
Get all of the delicious flavors of chicken cordon bleu but without the hassle of pounding, stuffing, rolling and breading. This chicken cordon bleu casserole has layers of chicken and ham baked in a creamy, cheesy wine sauce and topped with Swiss cheese.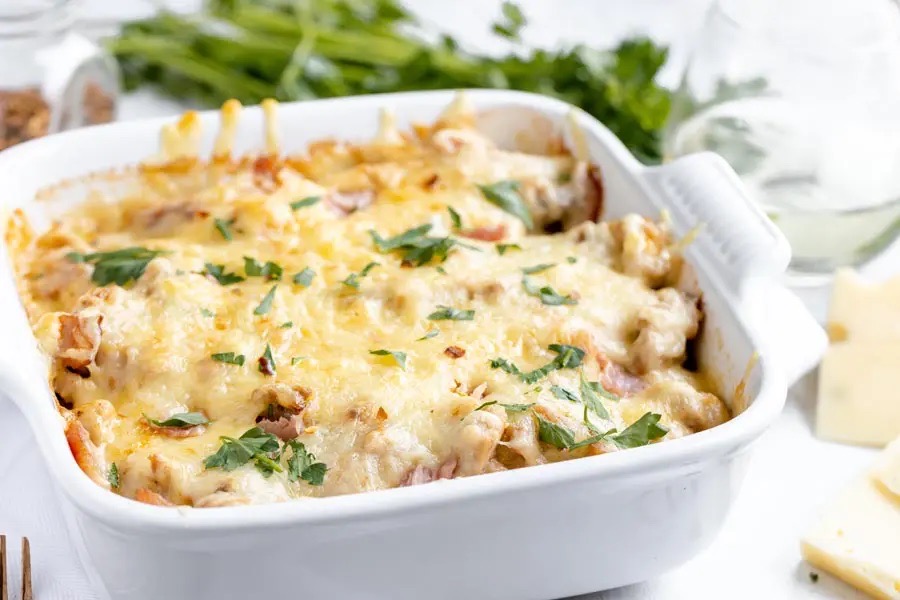 Cheeseburger Casserole
This cheeseburger casserole is ground beef, bacon, macaroni and plenty of cheese, all baked together to perfection.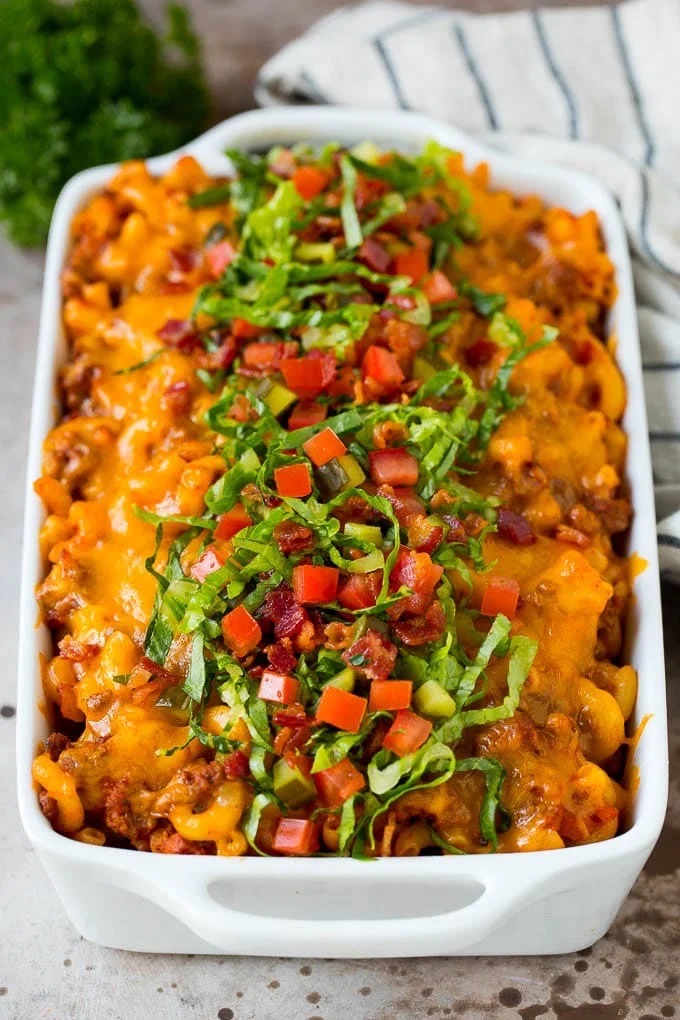 Easy Southwest Chicken Potato Casserole
This family favorite has a bit of a warm kick and is comfort food to the extreme.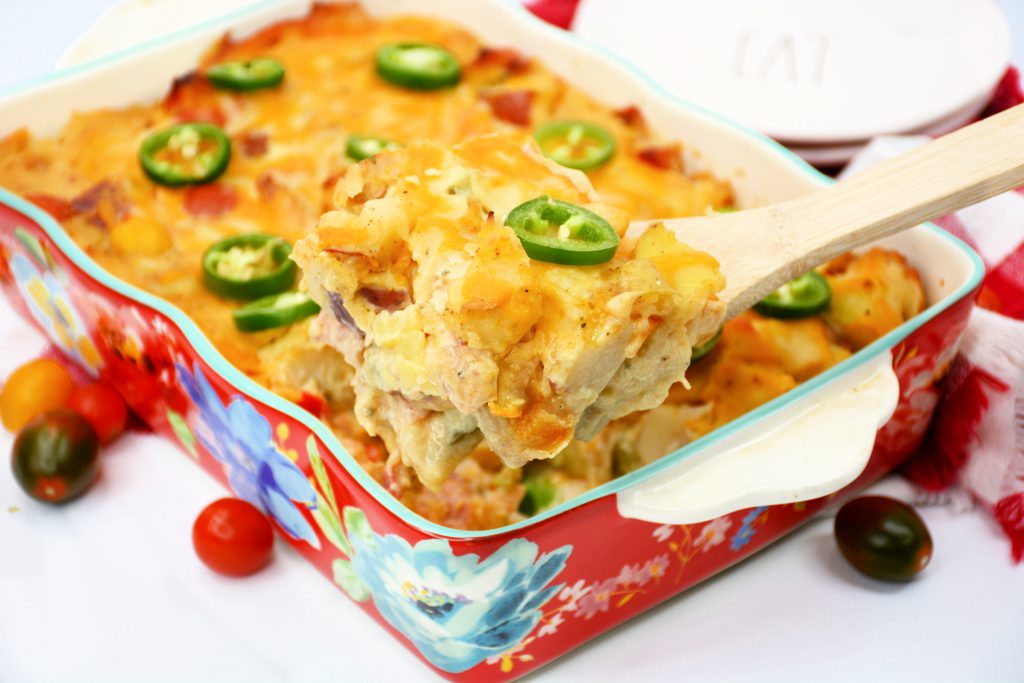 Easy Chicken Fajita Casserole
Tender seasoned chicken, onions, peppers, and loads of melty cheese. Everything you love about fajitas in a simple-to-make casserole that you can prepare in advance and toss in the oven for a quick and delicious dinner tonight.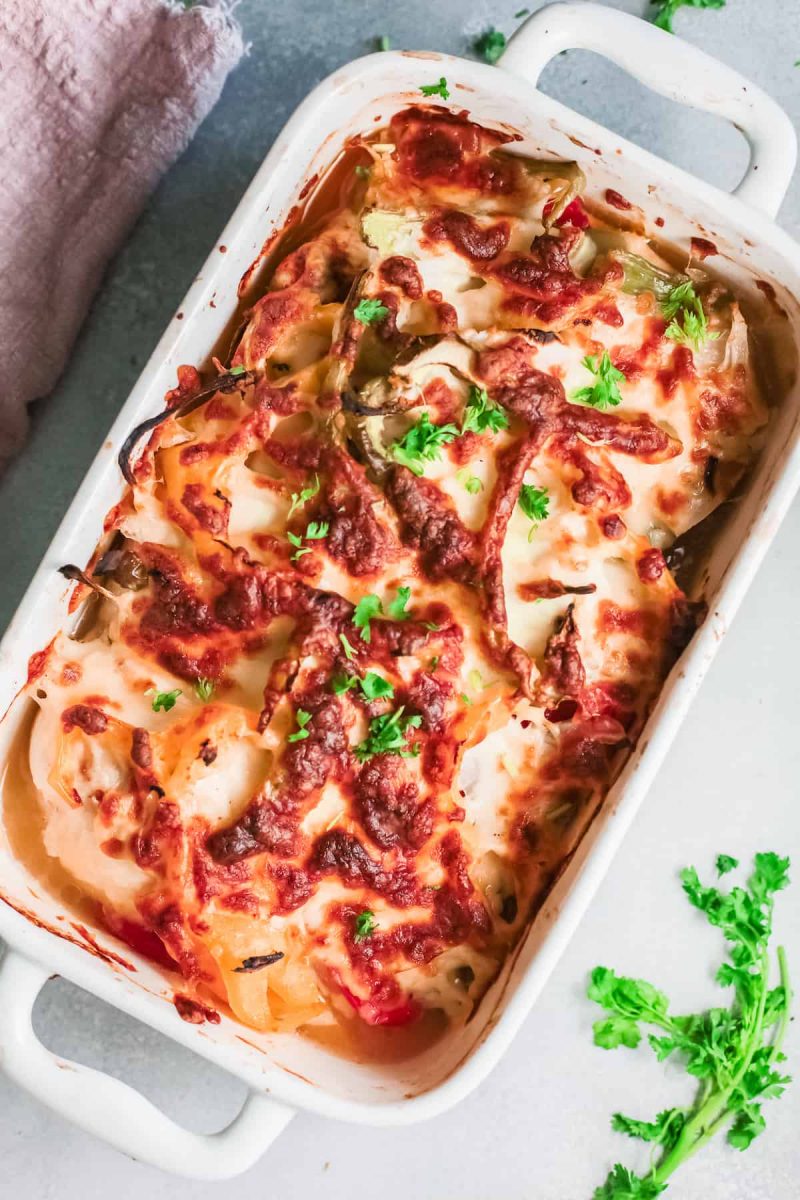 Easy Mexican Quinoa Casserole
This Mexican Quinoa Casserole Recipe is an easy and delicious one-pan dinner perfect for busy weeknights! Filled with ground turkey, bell peppers, and pantry staples like canned black beans, corn, and tomatoes, the whole family will love this cheesy quinoa casserole.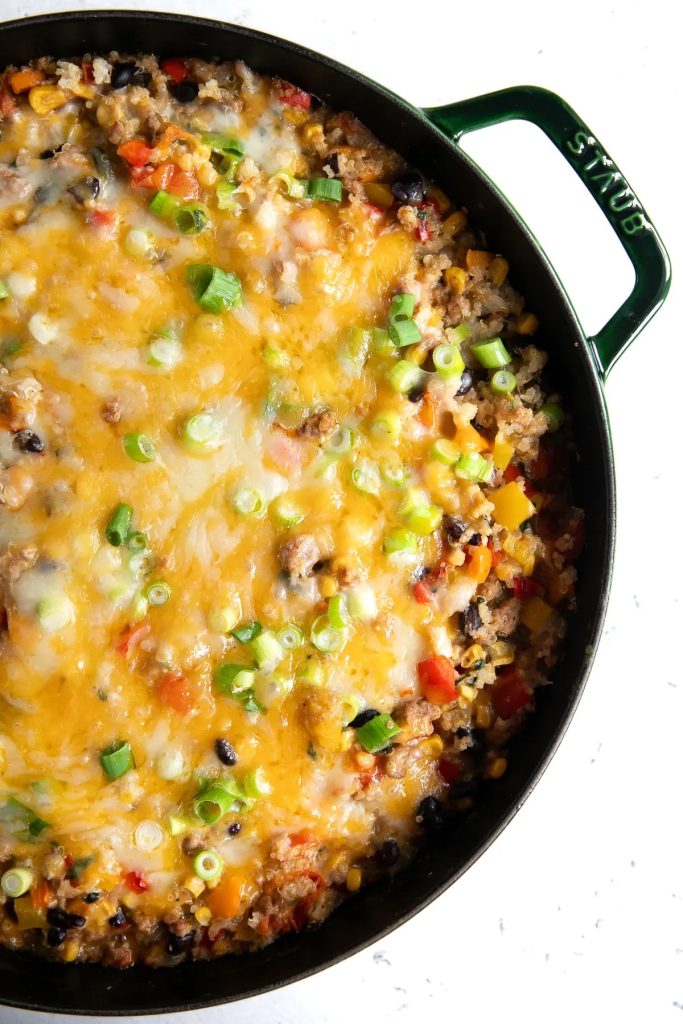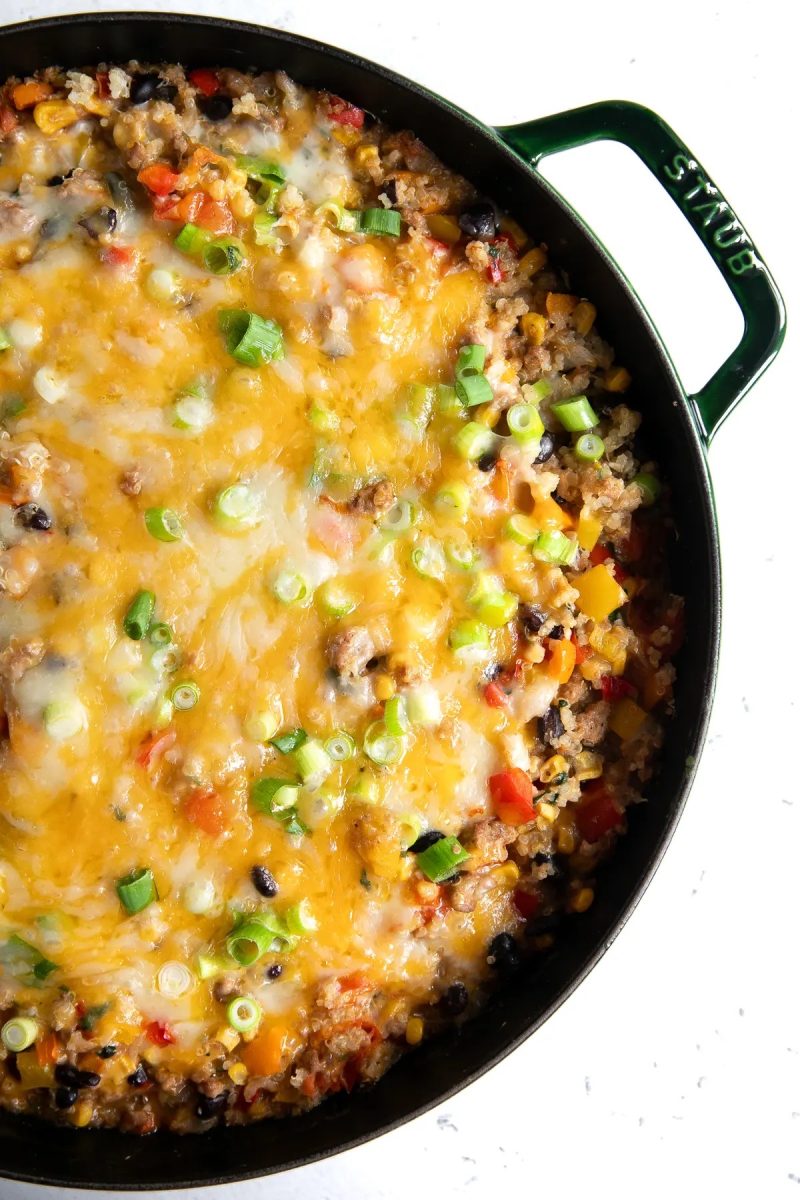 Chili Cornbread Casserole
Homemade chili baked over a fresh cornbread. This delicious recipe brings two classic recipes together in one amazing comfort-food dish!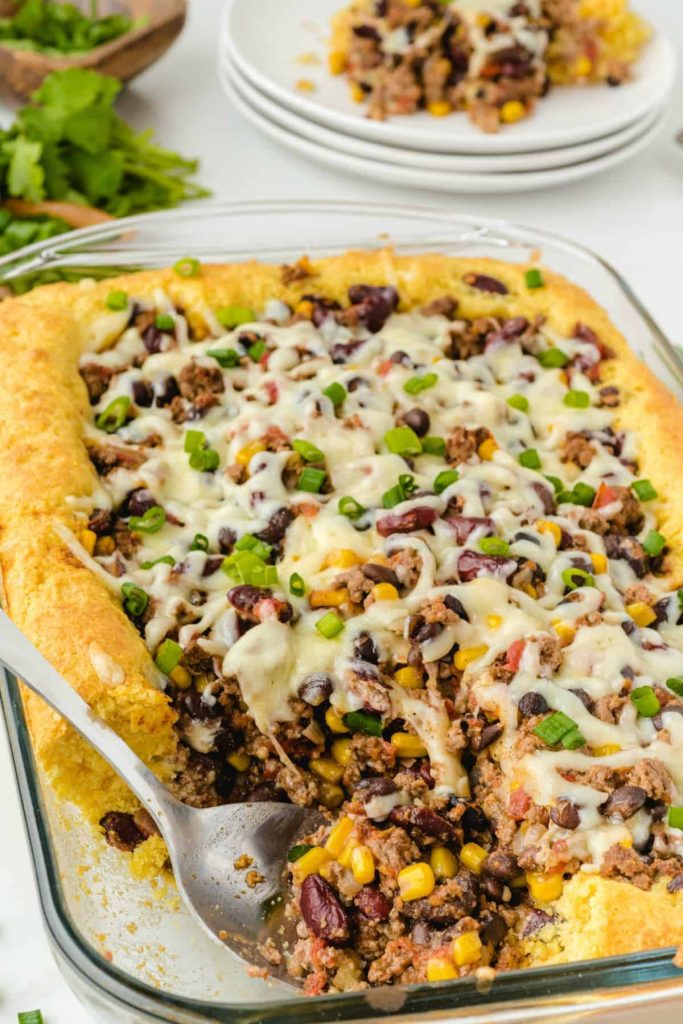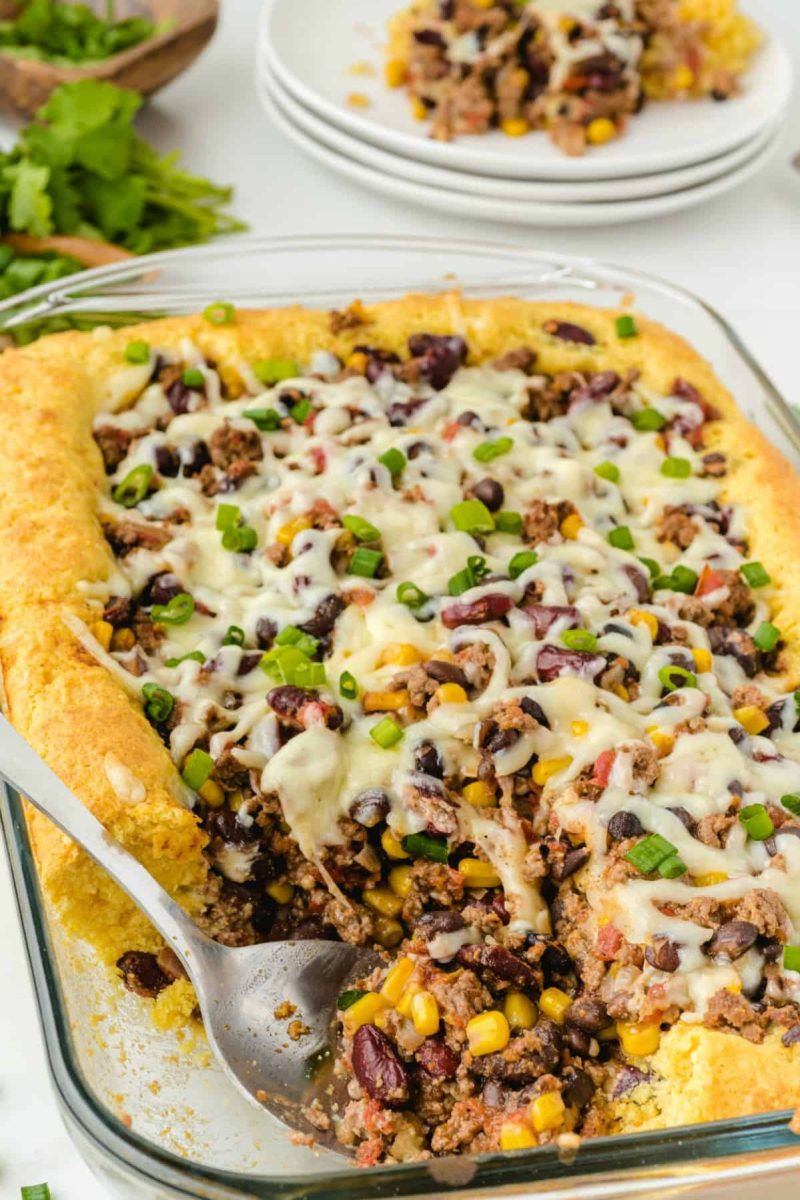 Fiesta Chicken Pasta Casserole Bake
Chicken, corn and black beans paired with tomatoes, sour cream and Mexican and Tex-mex inspired seasonings make this perfect Mexican chicken casserole. This southwest chicken and pasta casserole is perfect to use with rotisserie or leftover chicken.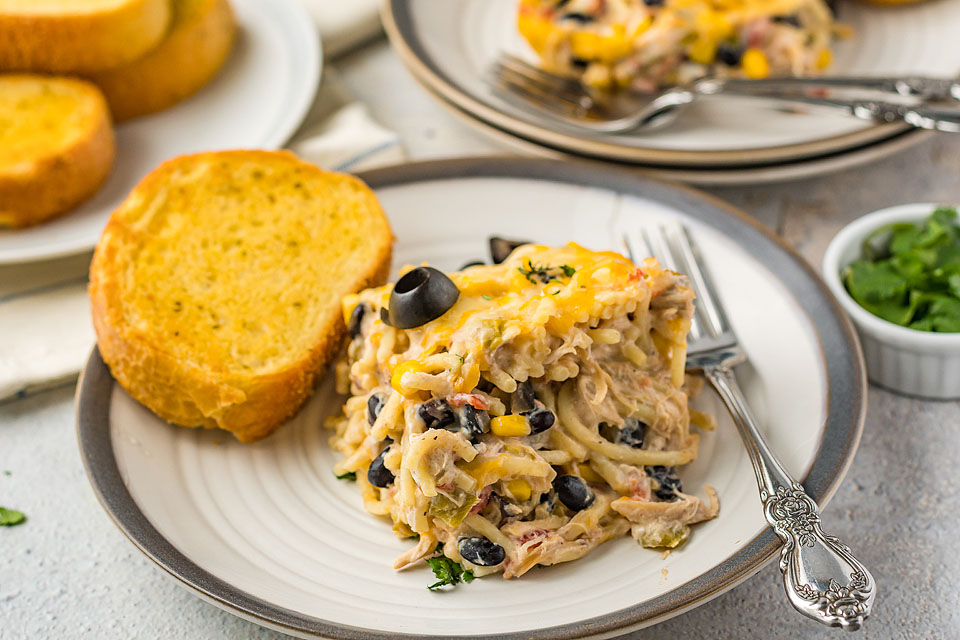 Easy and Cheesy Chicken Macaroni Casserole
This is not your regular macaroni and cheese dinner. My Cheesy Chicken Macaroni Casserole features a creamy chicken sauce, elbow macaroni, and lots of gooey cheese!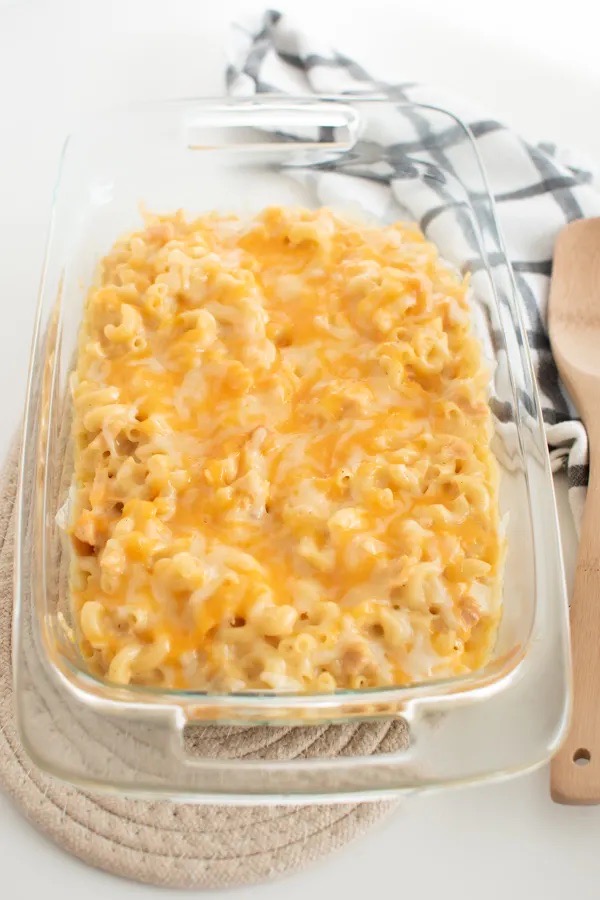 Chicken and Sweet Potato Casserole
This delicious shredded chicken and sweet potato casserole has the perfect flavor combination that will make you come back for more.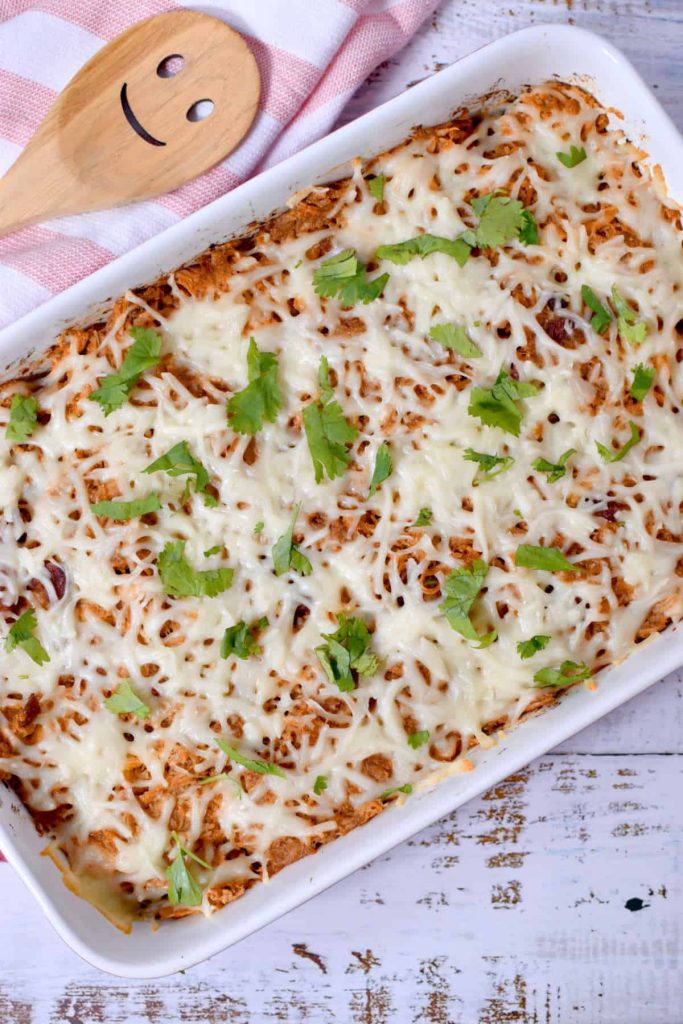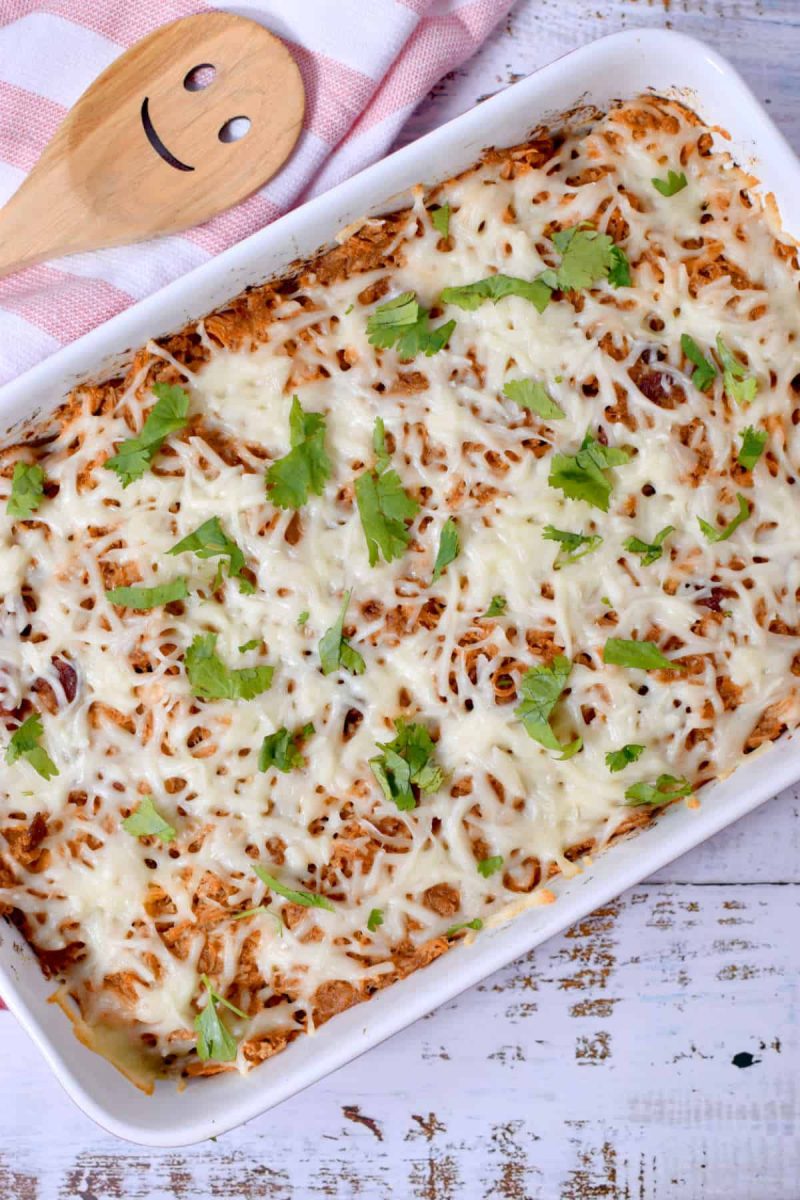 Creamy Chicken Casserole
Creamy Chicken Casserole is made with shredded chicken, spaghetti squash, cream cheese, mayo, sour cream, mozzarella cheese, and crispy bacon. Easy to assemble on busy weeknights!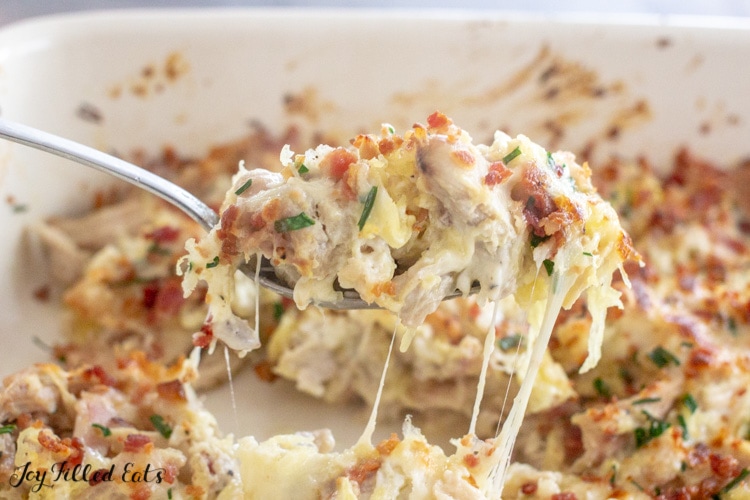 Chicken Green Chile Enchilada Casserole
This Chicken Green Chile Enchilada Casserole is so delicious and seriously easy to make – even with the lattice top! Just 6 ingredients and you've got dinner on the table.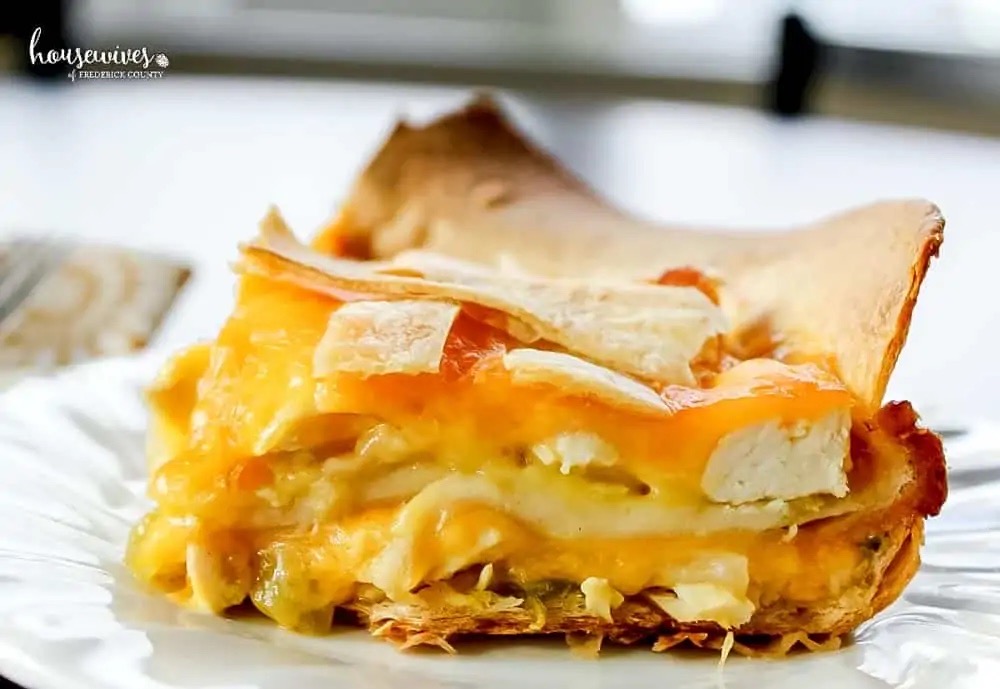 Chicken Broccoli Casserole
This chicken broccoli casserole is a one pot meal with sauteed chicken, rice, broccoli florets and cheese, finished off with a crunchy topping.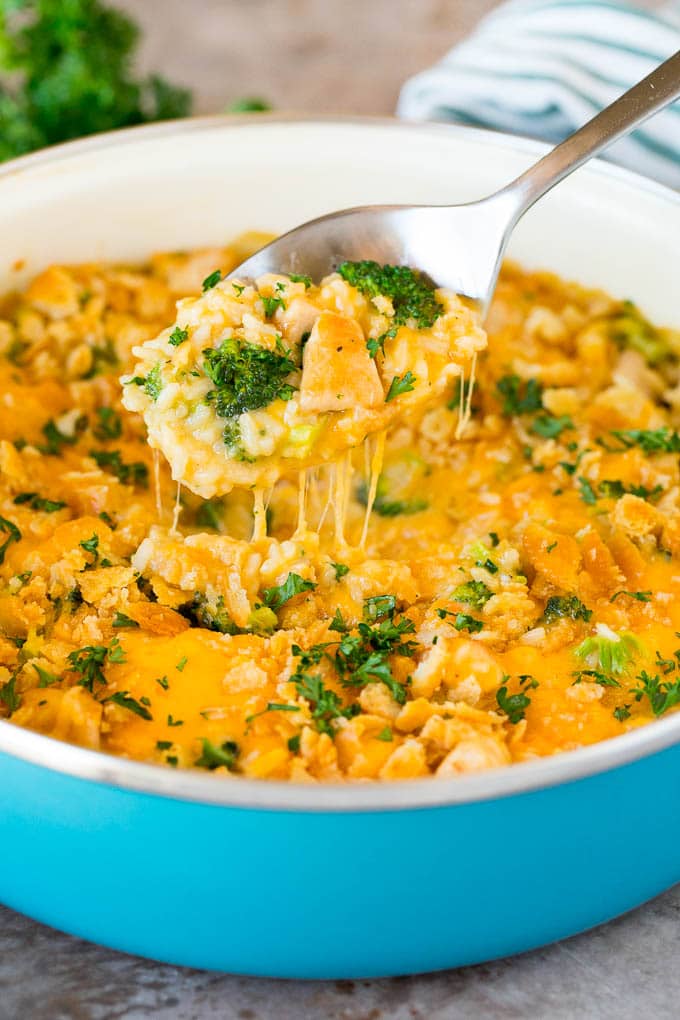 Baked Walking Taco Casserole
This Baked Walking Taco Casserole is the easiest one pot Mexican dinner idea and it is loaded with flavor from the taco seasoning, green chiles, and enchilada sauce. And the best part is all of the fritos and melted cheese on top.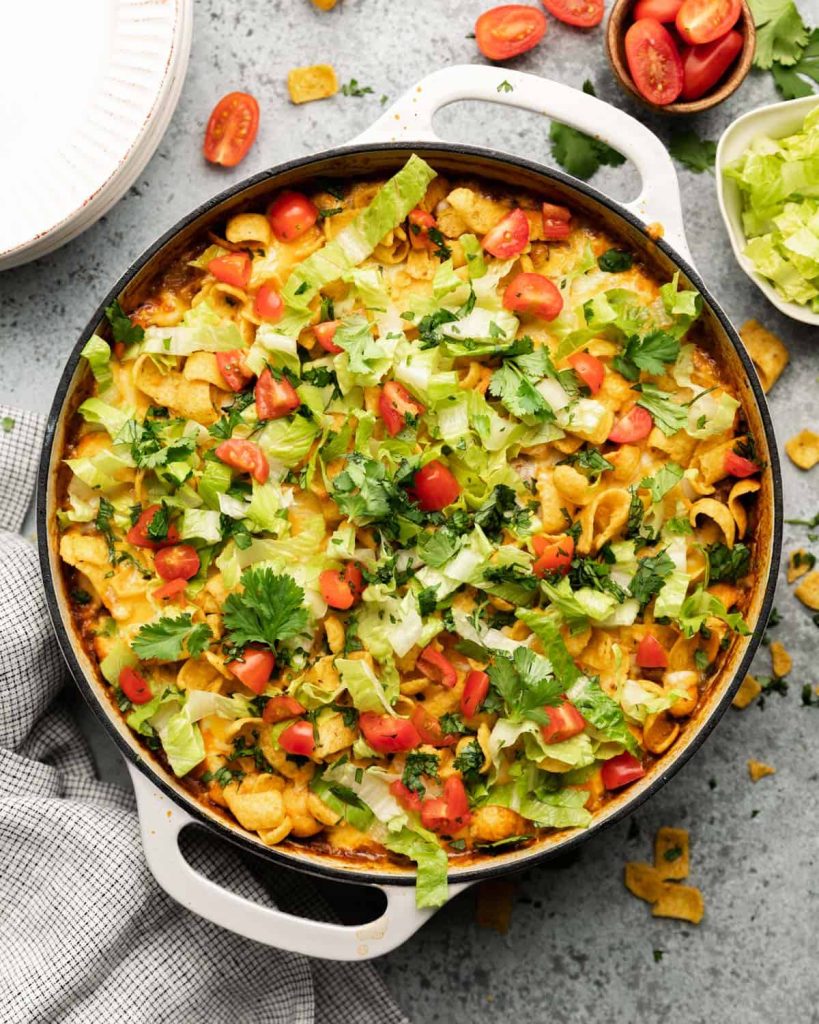 Easy Turkey Rice Casserole
This Easy Turkey Rice Casserole recipe is the best! Creamy, cheesy, savory, and lightened up for a cozy dinner the entire family will love. Make this delicious meal in just 30 minutes or less!