I love casseroles especially when they're full of cheesy warm goodness. Casseroles mean comfort food to me and are such an easy way to feed a large family. They're great for potlucks, too. This easy southwest chicken potato casserole will become a favorite after just one bite! It's great as it is but you can spice it up with some extra jalapenos.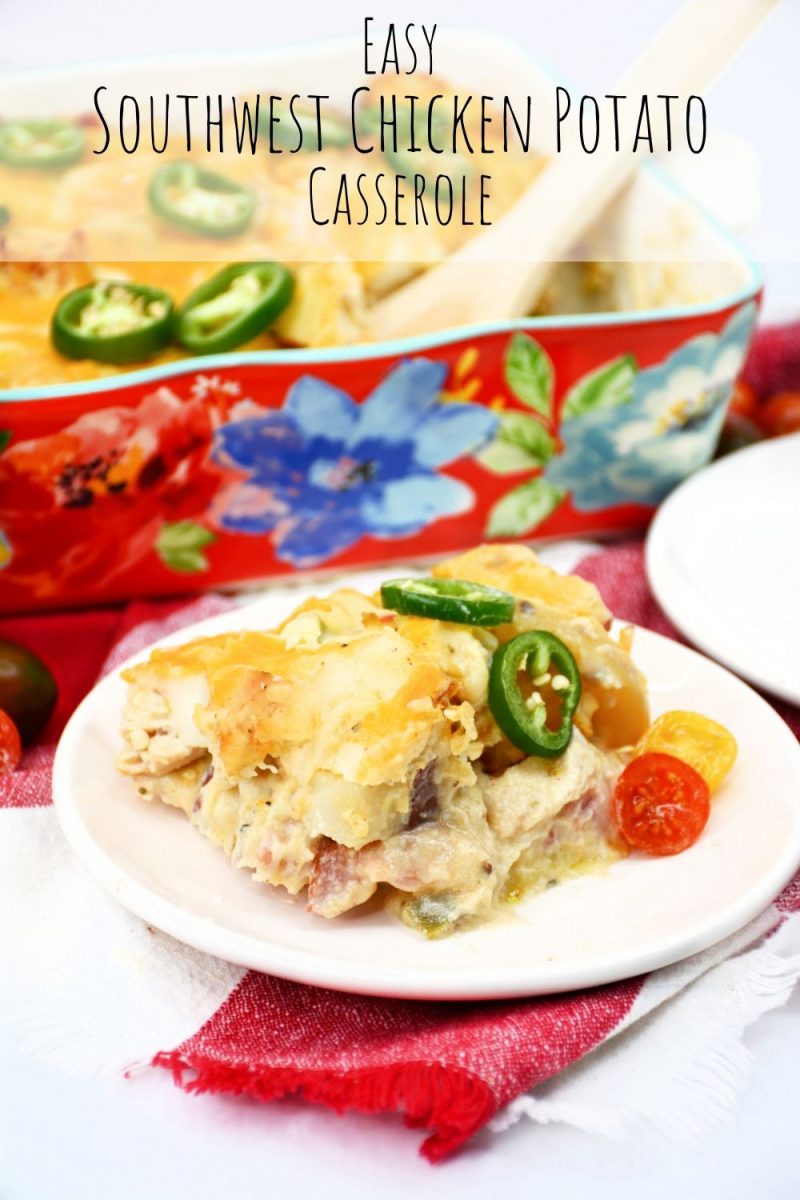 This post contains affiliate links.
Ingredients:
1 ½ pounds boneless skinless chicken breasts
2 tbsp. jalapeno garlic lime seasoning
6 small red potatoes
6 small golden potatoes
1 onion chopped
1 cup sliced mini tomatoes
4 jalapenos sliced, seeds removed (optional)
8 slices cooked bacon cooked and crumbled
1 tsp. garlic salt
1 tsp black pepper
1 tsp. smoked paprika
1 package of dry Ranch seasoning
1 cup half & half cream
1 8oz container of sour cream
1 10 ¾ oz can of cream of chicken
3 cups colby jack shredded cheese
Yield: 8-10
Prep Time: 20 min
Bake Time: 45 min
Total Time: 1 hour and 5 min
Directions:
In a large bowl or baking dish add your chicken and season with the jalapeno garlic lime seasoning. Chill for 1 hour.
Add the chicken in a skillet and cook until done. Slice the chicken into small chunks.
Add your cubed potatoes and diced onions to a large stock pot. Cover the potatoes with water. Cook on medium to high for 10 min until potatoes are soft. Drain the potatoes and return to the stock pot.
Preheat the oven to 350 degrees F. Spray a 13×9 baking dish with non stick baking spray.
In a separate bowl add the cream, sour cream, cream of chicken and seasonings. Whisk until combined.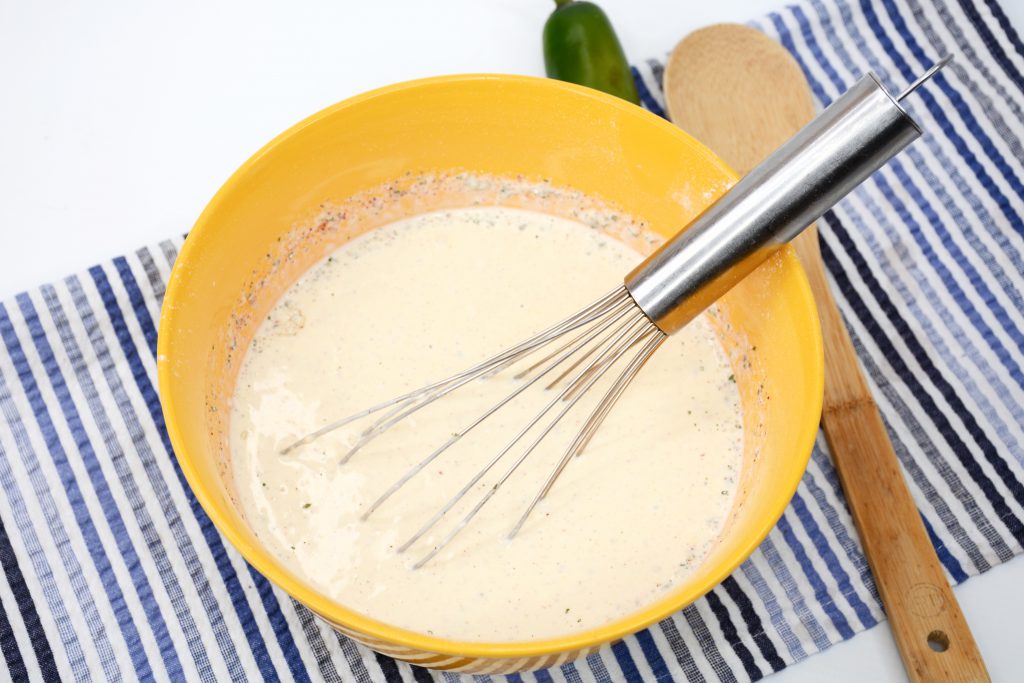 Add the chicken, sliced tomatoes, jalapenos and bacon to the potato mixture. Pour the cream sauce on top of the potato mixture and stir to combine.
Add ¾ of the shredded cheese and stir it in.
Pour the potato mixture into the baking dish and top with remaining cheese.
Bake for 45 minutes until golden brown. Garnish as desired. I used sliced jalapenos because I love the extra bit of kick.
This easy southwest chicken potato casserole is comfort food for the whole family. You'll be asked to add it into the regular dinner rotation and it's so easy that you won't mind!
Want more comfort food? This cranberry walnut zucchini bread is just the thing!