Looking for a little more adventure and excitement than the average Disneyland experience? You came to the right place if you're looking for secrets and crazy things you can do while visiting Disneyland in Anaheim. Don't get us wrong, Disneyland is already amazing. But there's also crazy things you can do and ask for that will take your visit to even more epic proportions. Consider doing some of these crazy secrets the next or first time you visit the magical land of Disney.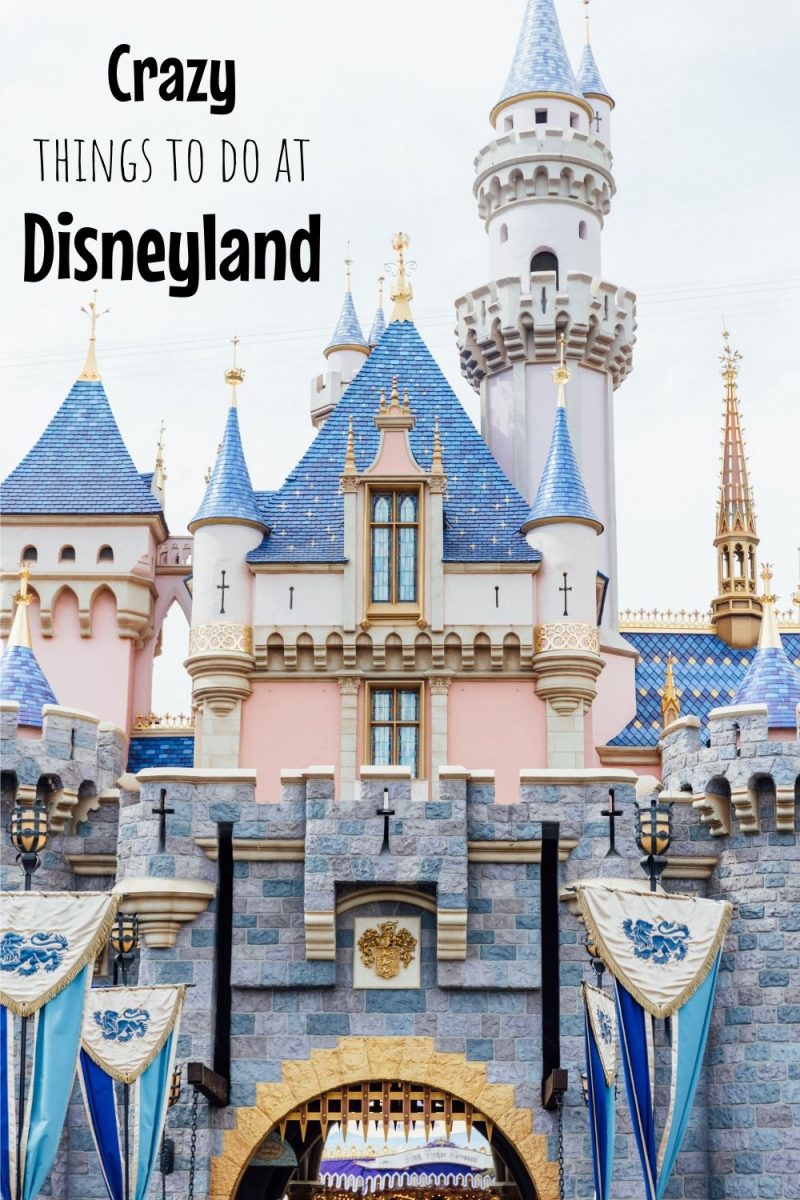 Sit at the Park Bench where Disneyland was Envisioned
Few people know that Walt Disney came up with the idea for Disneyland while sitting on a park bench. And you guessed it, that bench now is part of the Disneyland property. You can find it just off of Main Street USA in the Opera House. Come sit on this bench and come up with your own amazing ideas.
Eat Edible Plants
Yeah, you read that right. A lot of the plants that you see in Tomorrowland in Disneyland can be eaten, as in they're edible. Don't climb over the barriers for a free cabbage, but it's pretty cool to see how pretty edibles can be. If you're really interested, ask a cast member about them. They know everything.
Order Ice Cream Nachos at the Golden Horseshoe
Have you ever tried ordering something that's not on the menu? Most times, waitresses will just give you a funny look like you are silly. However, at several of Disneyland's restaurants, there are several hidden items not on the Disney Menu. All you have to do is ask and they'll know what you're talking about. Stop in at the Golden Horseshoe and order ice cream nachos and you'll receive a mountain of ice cream with whipped cream, hot fudge, and broken sugar cones.
Dine at Club 33
Only a select few will ever set foot in Club 33, located in New Orleans Square, and enjoy their great food. You'll have huge boasting rights amongst your friends if you can say you ate and dined at Club 33. That's because it costs $25,000 a year just to be a member. It's all about who you know (not me, though–the best I can do is daydream). Inside you will find movie props and costumes of famous actors and actresses over the years. Make sure you look for the green door–at least you can get your picture taken with that!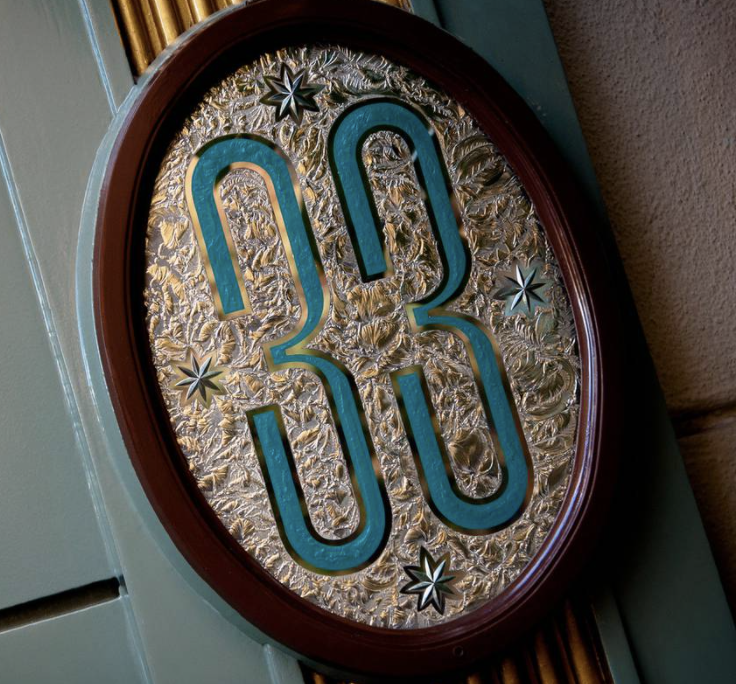 Ride the Newest Rides and Attractions Before Grand Opening
Did you know that you can ride the newest rides and attractions even before the grand opening? It's true. You just have to be there at the right time. Usually there is a soft opening a week or two before the ride is to be officially opened, where the ride is tested by a few lucky visitors before everyone else gets the chance. Now that's a secret we believe is worth knowing about. It's so secret, though, that it's completely luck based–they won't make any announcements so make sure you keep your eyes peeled when you're walking by those rides.
Experience the New Star Wars: Galaxy's Edge
I know Star Wars Galaxy's Edge has been open for a while now, but they have two rides that are super unique to the park and you shouldn't miss them. Rise of the Resistance is one of my favorite all-time rides while the Millennium Falcon: Smuggler's Run is a fun scramble of trying not to crash. In addition to the rides, you can even construct your own lightsaber and eat at a Cantina that grills your food with a podracer engine.
Enjoy an Adult Beverage
Walt's original intention for both Disneyland and Disney World was for there to be no alcohol found on either premises. While Club 33 has served adult beverages over the years, you couldn't grab a drink anywhere else in the park (I'm not talking about California Adventure–there are plenty of places over there to grab an adult beverage). This has changed with the opening of the Oga's Cantina. You can buy out of this world cocktails and beer on tap (as long as you've booked in advance).
Take Command of the Mark Twain Riverboat
It's not every day you and your child can brag about becoming captain of a riverboat. It's a real riverboat that has dinner cruises and sightseeing cruises. If you ask the captain nicely, he might allow you or your child to steer the riverboat. Not to worry, it's on a guided track.
Enjoy the "Goat Trick" on Big Thunder Mountain
Have you heard about the "goat trick" on Big Thunder Mountain? First off, be sure to sit in the back of the train. While you're headed along the track, keep your eyes open for the goat and don't take your eyes off of it even after you pass by. The g-force with the movement around the track will give you the sensation that you're being flushed down the toilet. If you and your kids love getting dizzy, this trick is for you.
Hunt Down a Street Sweeper
This is a scavenger hunt that you won't regret. While visiting, try and find a street sweeper that is keeping the park in pristine condition. They are a big part of Disney magic and often hand out Disney buttons or stickers that make for great souvenirs for the kiddos.
Ask for a Death Certificate at the Haunted Mansion
This one's kind of a secret, as you won't receive unless you ask and it's only at Magic Kingdom. Before you enter the Doom Buggy ride, ask one of the Disney cast members for a death certificate. Not only will this make for another great souvenir, but it's also particularly unique and one you won't get anywhere else. BUT, since I'm more interested in Disneyland right now, head over to Doombuggies and you can get your own death certificate. It's not the same as being able to ask for one, but it's still pretty darn cool.
Learn to Draw at the Animation Academy
Make sure that you save time to head over to the Animation Academy in Disneyland. While you're there, teachers will show you how to create your own animation with simplistic drawings. Even if you have no art abilities what-so-ever, you'll come away with skills you never thought you had.
These are several fun things (even if they aren't entirely crazy) that you can do at Disneyland that some people have never heard of. This is the kind of fun thing I'm doing while I wait for the chance to be able to go back.If you've been to Disneyland in the past and know all the ins and outs, tell us some of the craziest things you discovered while visiting Disneyland.
Want more Disney fun? Try this Mickey Mouse String Art!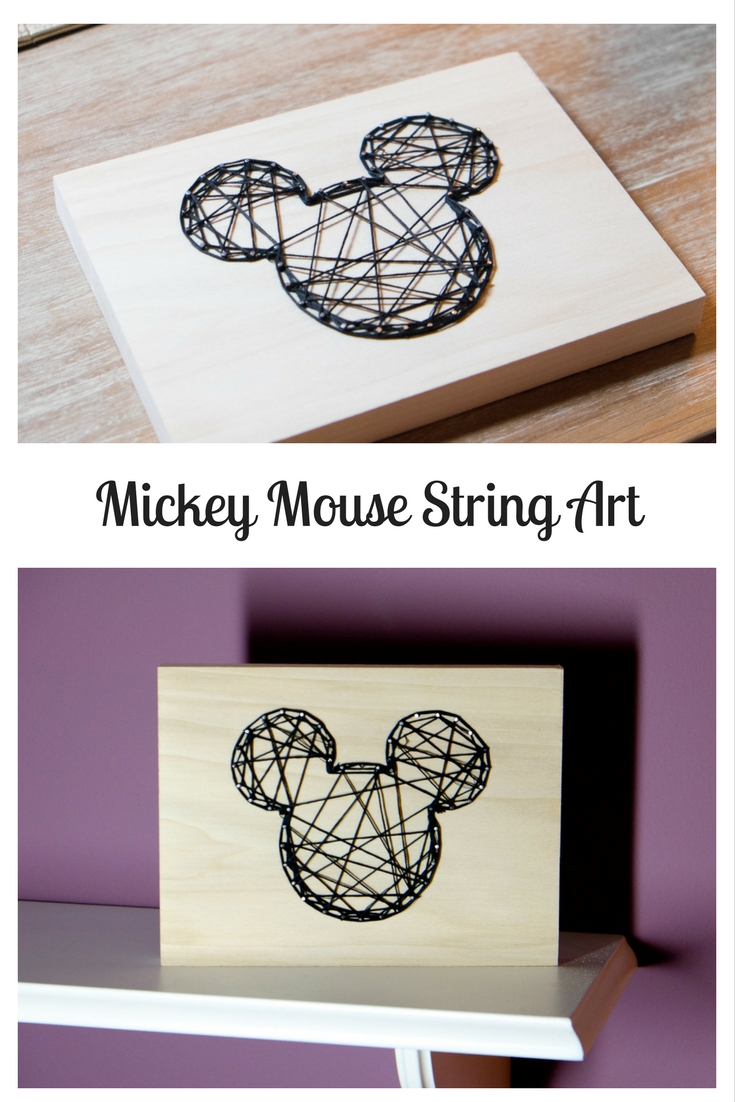 Planning a trip but the weather isn't behaving? Here's how to handle bad weather at Disneyland.