Visiting Walt Disney World in the fall can be a really smart choice for practical reasons, but it's also a flurry of unpredictability. The relatively low attendance, the lower rates, and the seasonal changes can all be great incentives to go check out the magic in this rich and varied season. However, there are some things you should know about if you are planning your trip to Disney World during the fall season.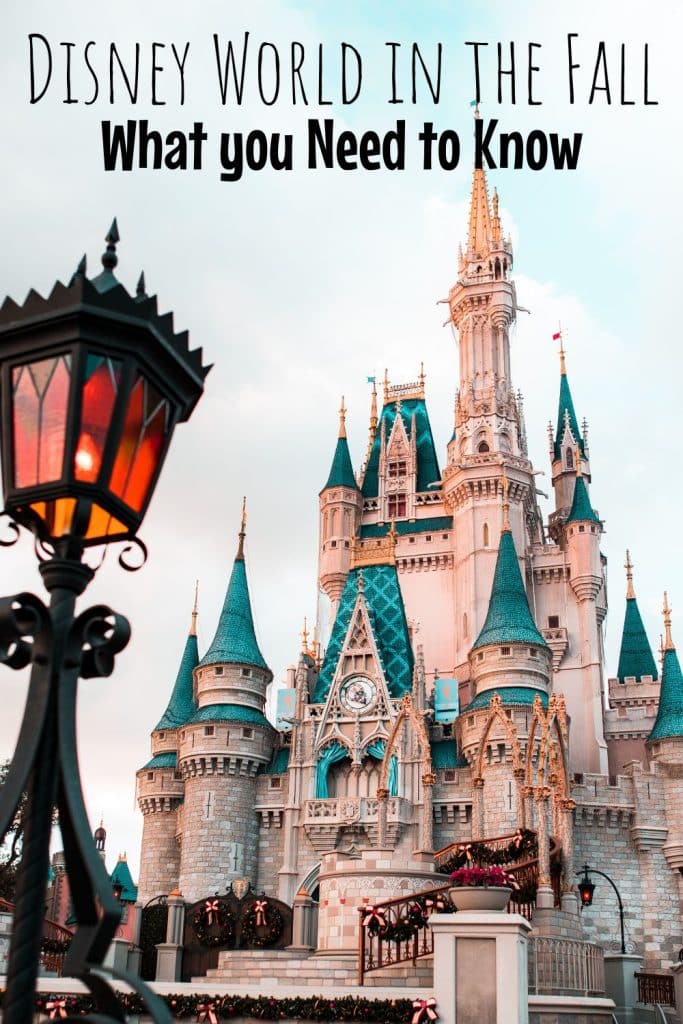 Staying Dry in Hurricane Season
One unavoidable and sometimes catastrophic reality about visiting Walt Disney World in fall is that it's right at the peak of hurricane season. This is the time when stormy weather threatens to absolutely destroy your vacation. Hurricanes don't always cut through the state of Florida with devastating force, but they sometimes do. At a minimum, you need to prepare for a fair amount of rainy weather. Plan plenty of indoor activities and bring appropriate attire for staying dry in a storm. This is also a good time of year to say yes to traveler's insurance, just in case high winds threaten your trip.
The good news is that if you are stuck in Walt Disney World during a hurricane, the buildings are very safe and the cast members are well prepared to take care of guests' needs in an emergency situation. You can keep up to date on information about hurricane advisories by viewing the Walt Disney World Resort weather updates and information.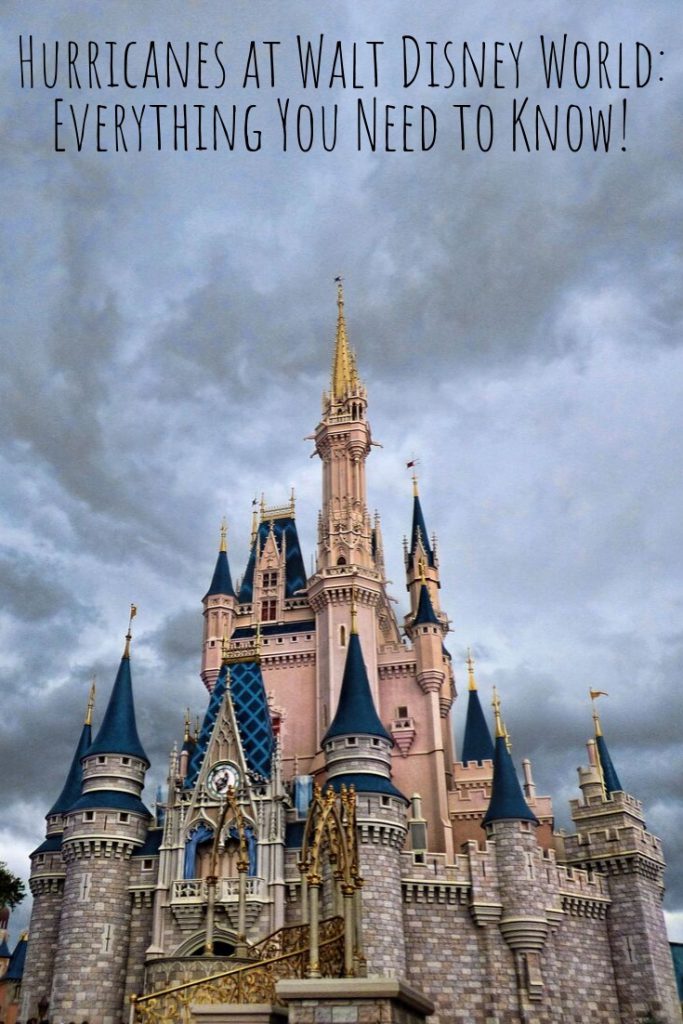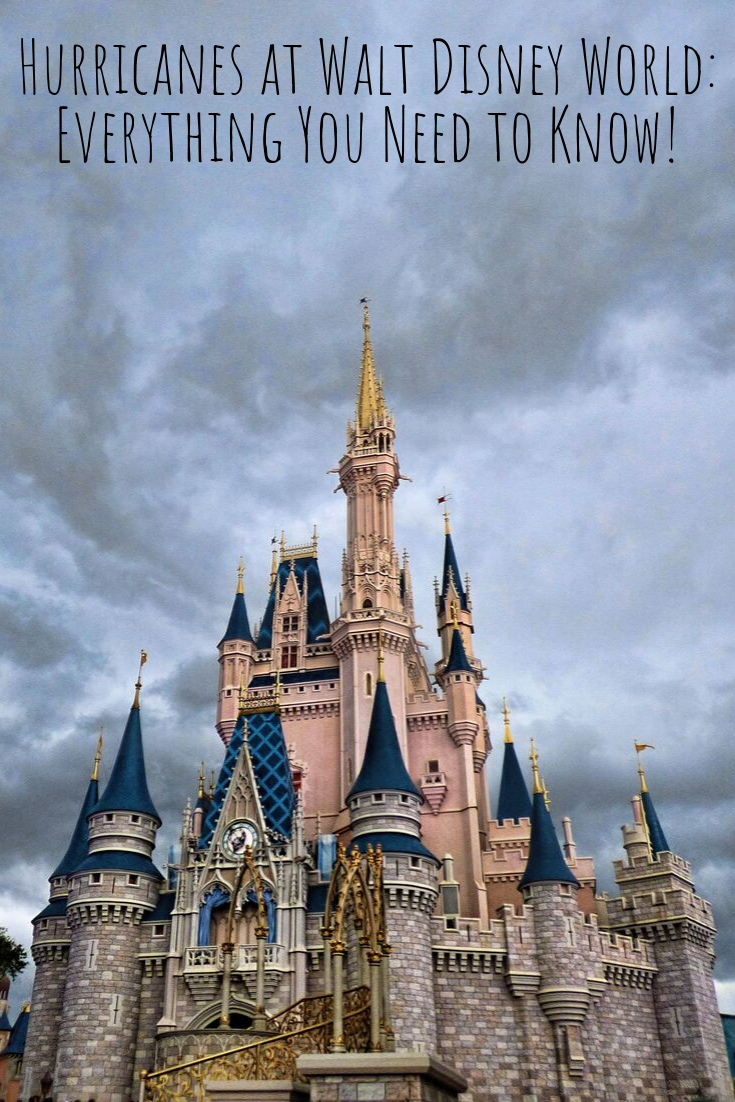 Beat the Fall Heat
One mistake Walt Disney World guests often make is thinking that their fall Walt Disney World vacation is going to have mild or cooler weather. Many people are surprised to find how hot Orlando can be even well into the autumn season.  Although there is plenty of rain, the sun still heats things up in between showers. The rainfall, when it occurs, is often warm. Although there are some cooler and cloudier days, Walt Disney World is kind of a grab bag of weather conditions in the fall. So make sure while you are packing to still include shorts and some lighter clothes. For jackets, bring something lightweight and easy to carry around when you aren't wearing it.
There are plenty of ways to keep cool in Walt Disney World, but you might miss out on some good plans if you're too focused on cool weather or rainy day activities. The best approach is to keep an eye out for changing weather conditions on an app like Accuweather and take in all options. Make dining reservations during the hottest time of day, plan for mid-day shopping indoors and take advantage of air-conditioned theaters whenever you can. If you tend to overheat, drink plenty of free ice water in the parks and pack some gear to help keep you cool.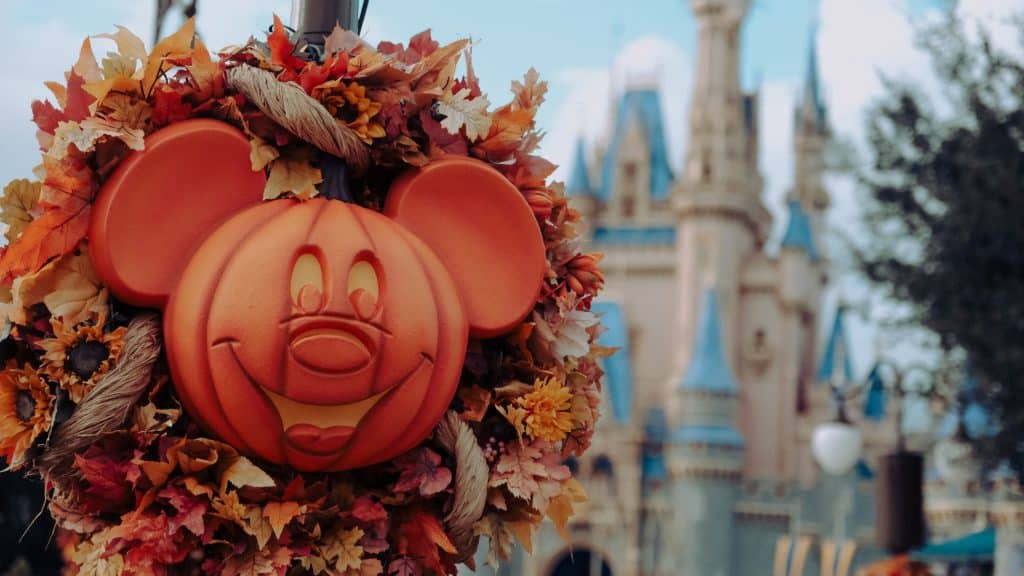 Magic Kingdom Hours
If you are planning a trip to Walt Disney World in fall one thing that may throw off your plans or enhance them is the Disney After Hours events that take place in the Magic Kingdom. While not officially billed as one of the many After Hours events the Magic Kingdom offers throughout the year, Mickey's Not So Scary Halloween Party is arguably where it all began. The fall season is when Magic Kingdom regularly closes its gates early to accommodate party guests who paid for a separate entry to the event.
The Halloween Party can be a fun unique way to experience the Magic Kingdom. It includes exclusive entertainment, trick-or-treating, specialty treats, free beverages, and unique ambient lighting. There are also special character meet and greets. Some of which are rare or exclusive to the event. Some attractions even get a holiday makeover. The Haunted Mansion gets live actors in the queue and the popular barbershop quartet the Dapper Dans becomes the Cadaver Dans. To sweeten the deal, the nighttime party allows a more limited number of guests, so lines are a lot shorter. Still if 5 hours isn't enough time, you can even arrive three hours early.
On the flip side of that coin, you might feel cheated if you picked one of these days to visit the Magic Kingdom during regular hours. Since Mickey's Not So Scary Halloween Party runs from mid-August to October 31, you may want to make sure you know exactly what dates Magic Kingdom closes early.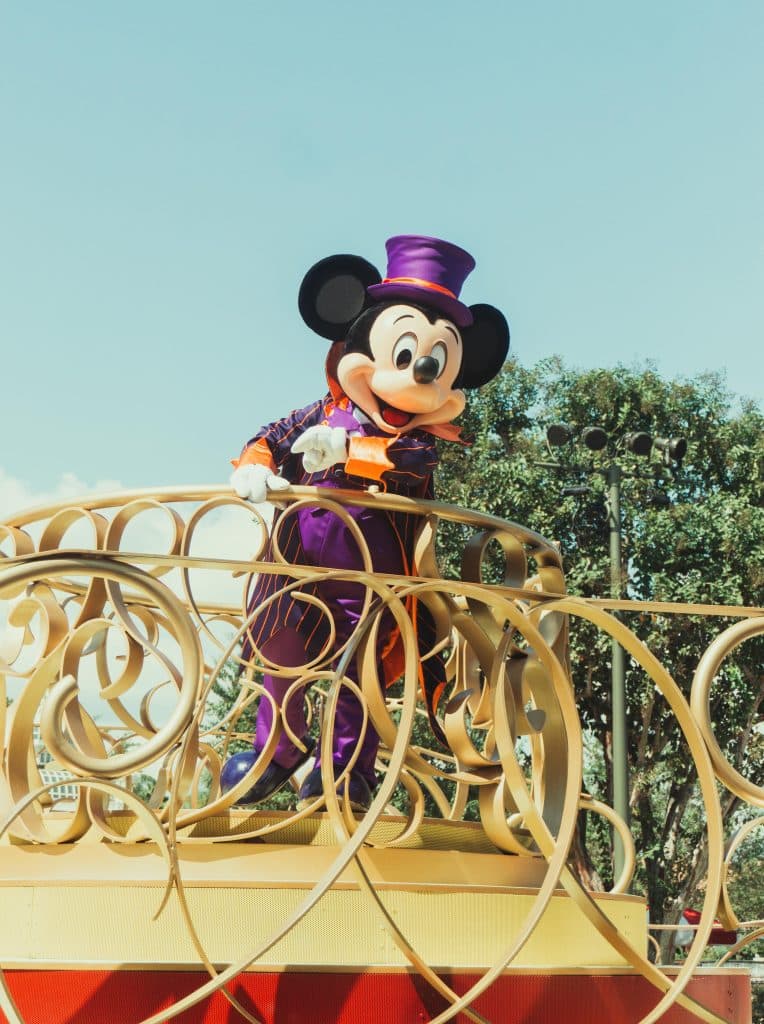 Holiday Change Up
While we are on the topic of Halloween, it's a great time to mention what a unique season fall is for holiday theming and decor. Autumn is the entry into the holiday season. As soon as the daylight dawns on Chernabog, just like in Fantasia, All Saints Day brings new festive decor almost immediately in preparation for Christmas. That means Autumn is not just a great time for Halloween fans. Christmas also comes to Disney World in fall! You can decide which holiday surroundings you prefer as a backdrop for your trip. You can even plan your vacation right in that transitional week to see both.
EPCOT also experiences a change as it shifts from its long-running summer/fall Food and Wine Festival into its Festival of the Holidays. When November hits, it's the time for Snowfall on Main Street and Sunset Blvd, festive garland and lights and enormous Christmas trees. Disney Springs traditionally has a self-guided Christmas tree walk and lots of the Deluxe resort hotels go all out in their lobbies with festive holiday decor, including enormous gingerbread creations.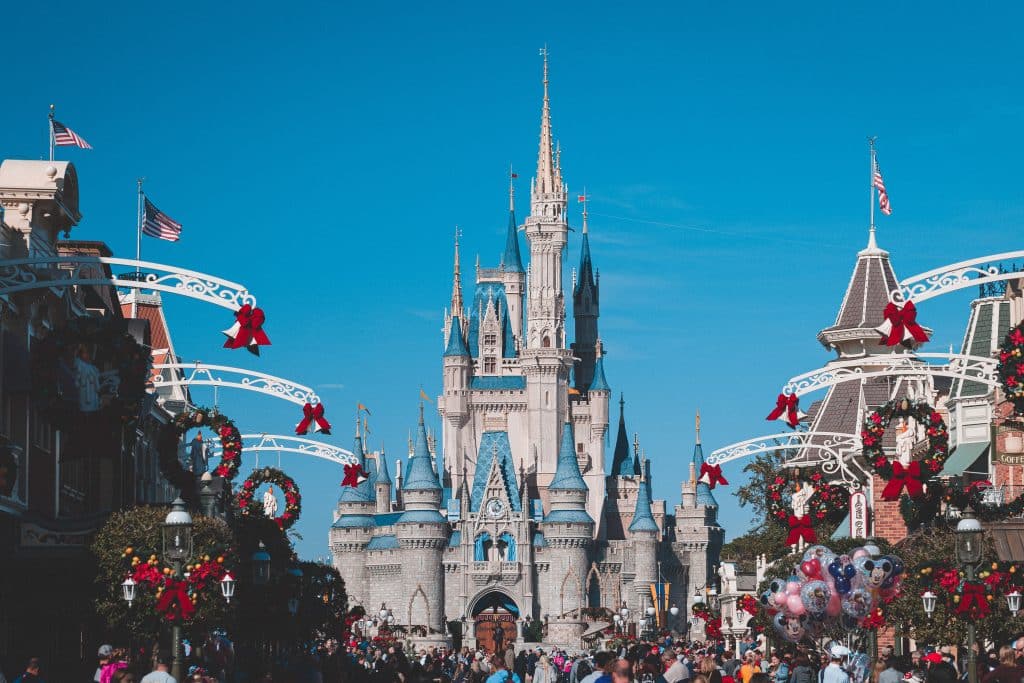 Special Offers
September and October are commonly the best-priced dates. That's due to traditionally low attendance during this time. Some of that is because school is back in session, but a lot of it has to do with the unpredictable weather. If you plan accordingly, a fall Walt Disney World trip can be a good savings and a great value. Admission to the parks is lower on days with lower predicted attendance. Hotel rates can be a lot lower too. Check the Special Offers link near the bottom of the Walt Disney World website to find out when you can get the best room rates, packages, and discounts.
If you've booked your trip prior to available discounts, you can call a booking agent at Disney World to cancel and rebook your trip at the discounted price. Don't miss out on the chance to spend less on your trip to Disney World in fall.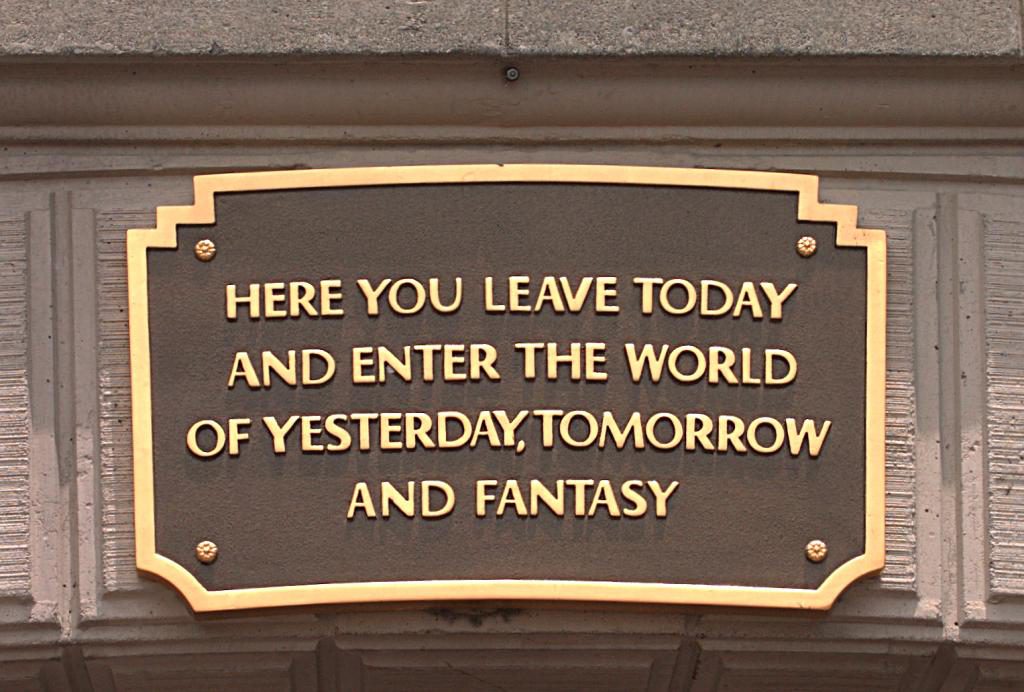 Want some fun things to make at home while you wait for your next Disney fix? This Mickey Mouse String Art is lots of fun!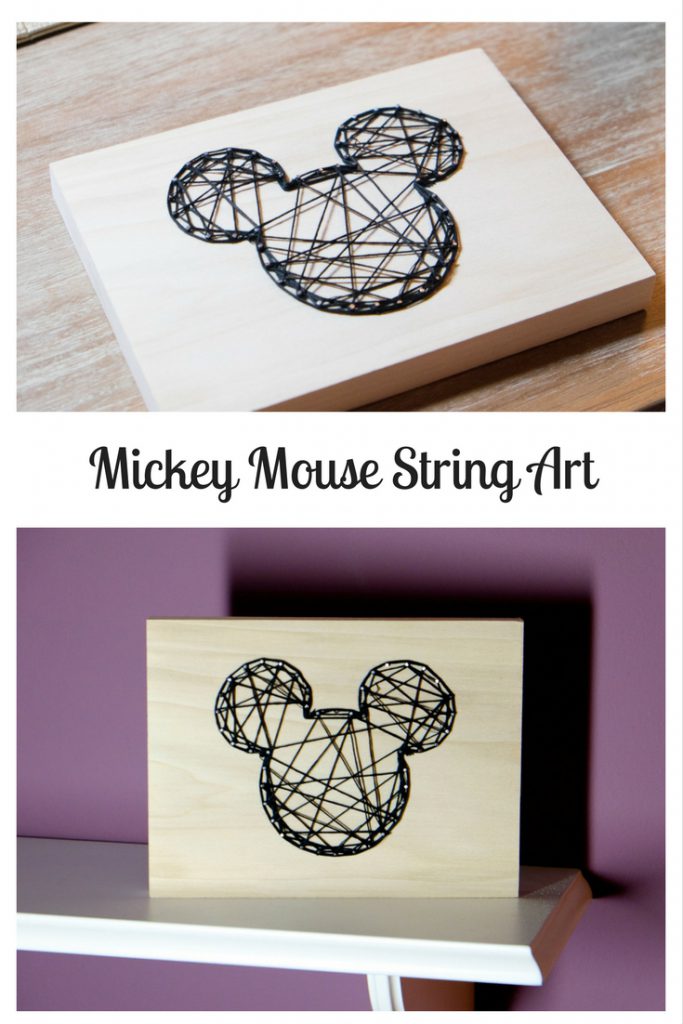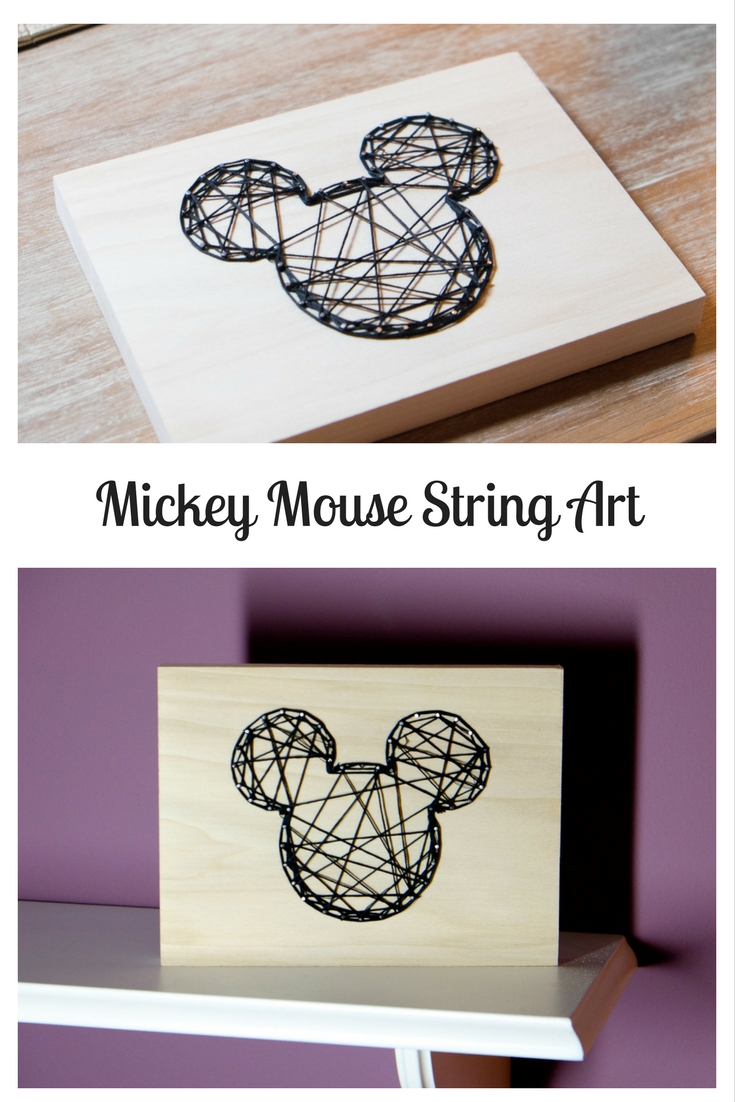 Read up on why I think fall is the best time to travel–with the Disney parks included!