Rotorua is a geothermal wonderland located on the North Island of Aotearoa New Zealand. It was about a 40 minute drive from where we lived in Tauranga and we spent a good bit of time there–there was so much to do! Rotorua is underrated as a destination in New Zealand and it's time that changed. Boiling mud pits, hissing steam vents, and brilliantly colored hot springs abound in this surreal landscape–don't worry, you'll get used to the smell! Whether you're here to take in natural beauty or to experience some Māori culture firsthand, here's our list of must-do Rotorua activities!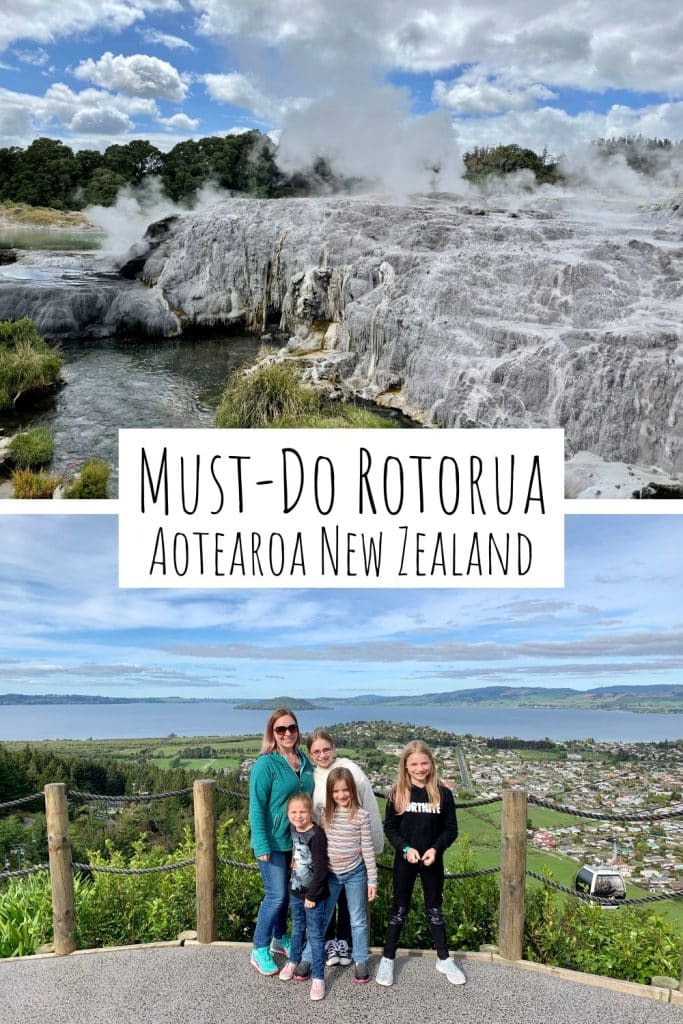 If you're looking to experience something other-worldly while in New Zealand, Rotorua is the place to be. There are several amazing activities to fill your days here. From the thrill of zorbing (it was invented in New Zealand!) to the relaxation of a day spent soaking in a natural hot spring, there is something for everyone in Rotorua.
Here are our top picks for things to do in Rotorua:
Wai-O-Tapu Thermal Wonderland
Rotorua is known for its geothermal activity and there is no place better than Wai-O-Tapu to experience it. Wai-O-Tapu means "Sacred Waters" in Māori and it is easy to see why this place was given such a name. The vibrant colors of the hot springs, bubbling mud pools, and steaming vents are indeed a sight to behold. Wai-O-Tapu is also home to multiple geysers, including the star of the show–the Lady Knox Geyser. This geyser erupts every day, shooting water 20 meters into the air.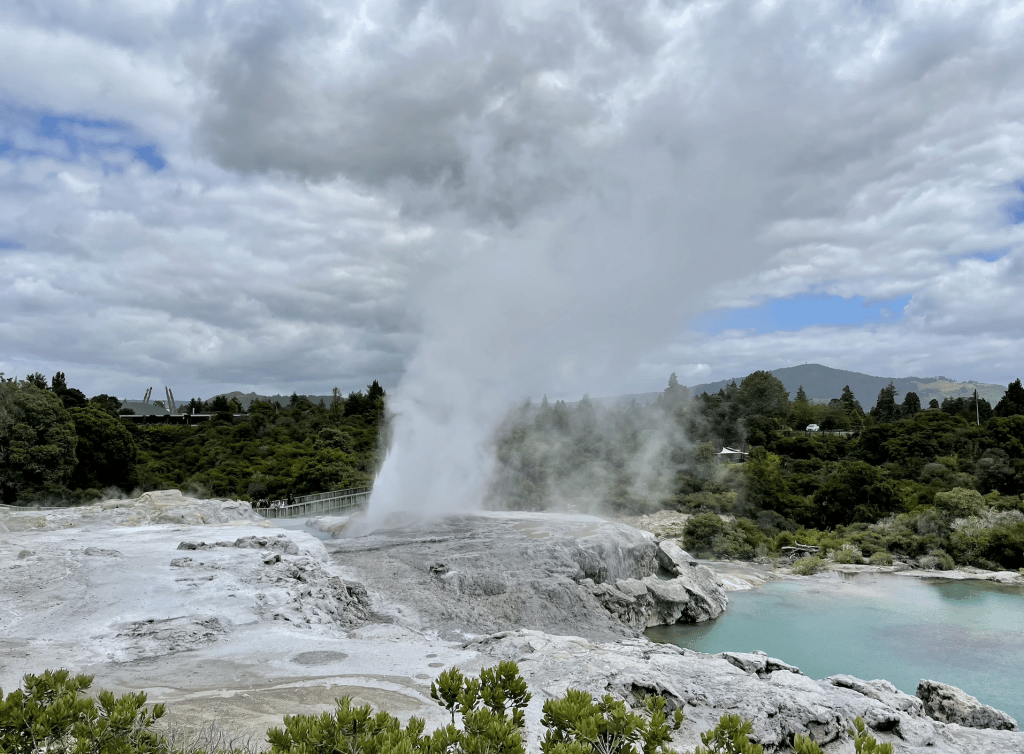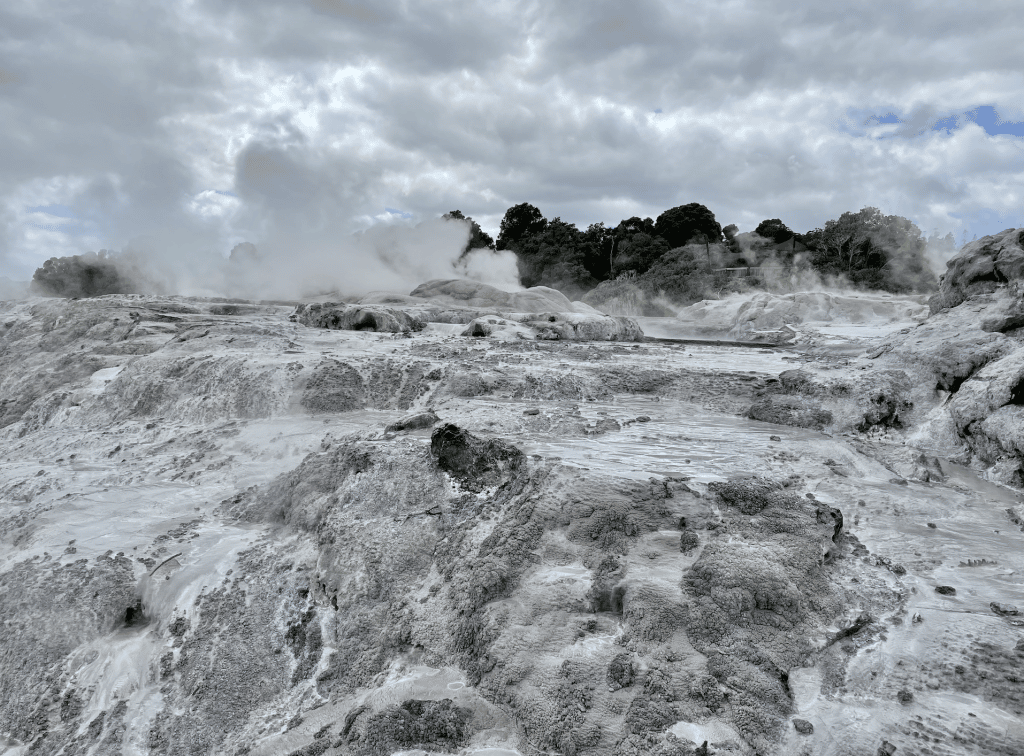 While at Wai-O-Tapu, look out for opportunities to learn about Māori culture, from sculptures and signage along the paths, to learning traditional games, getting tattoos, and watching and participating in dances.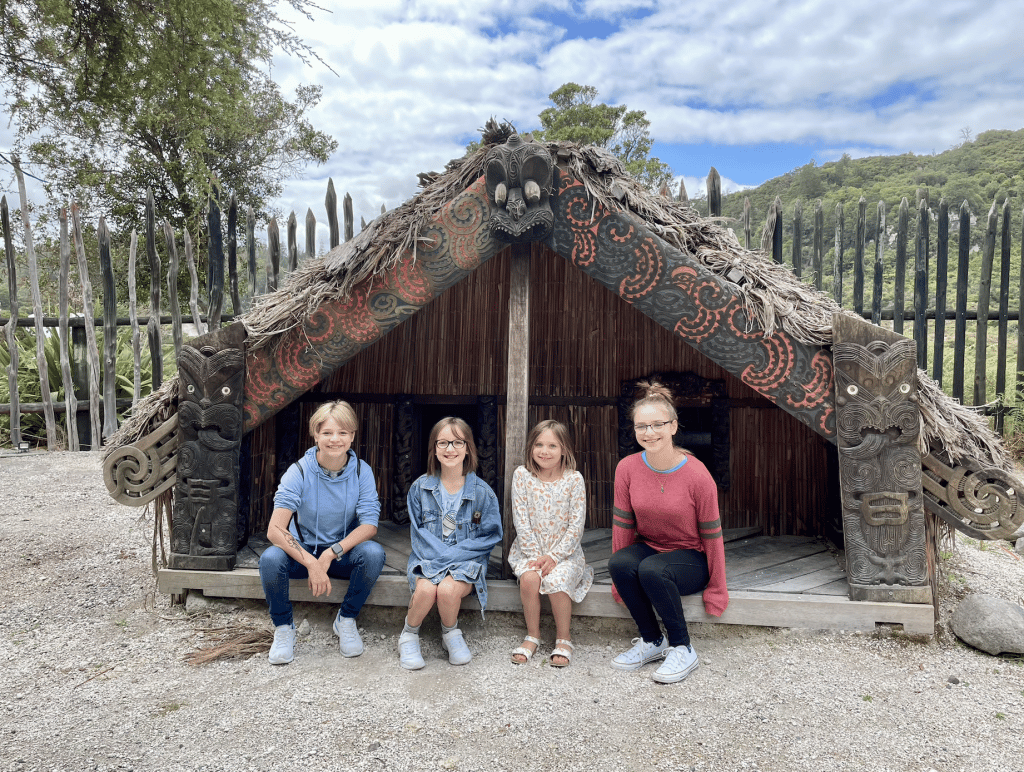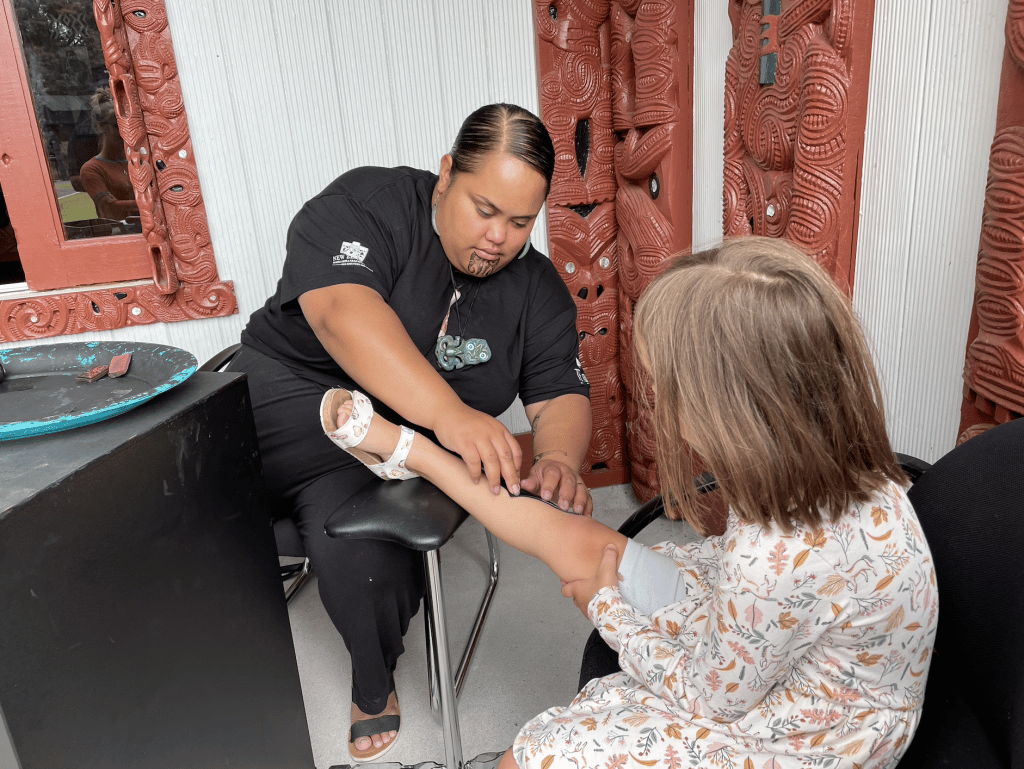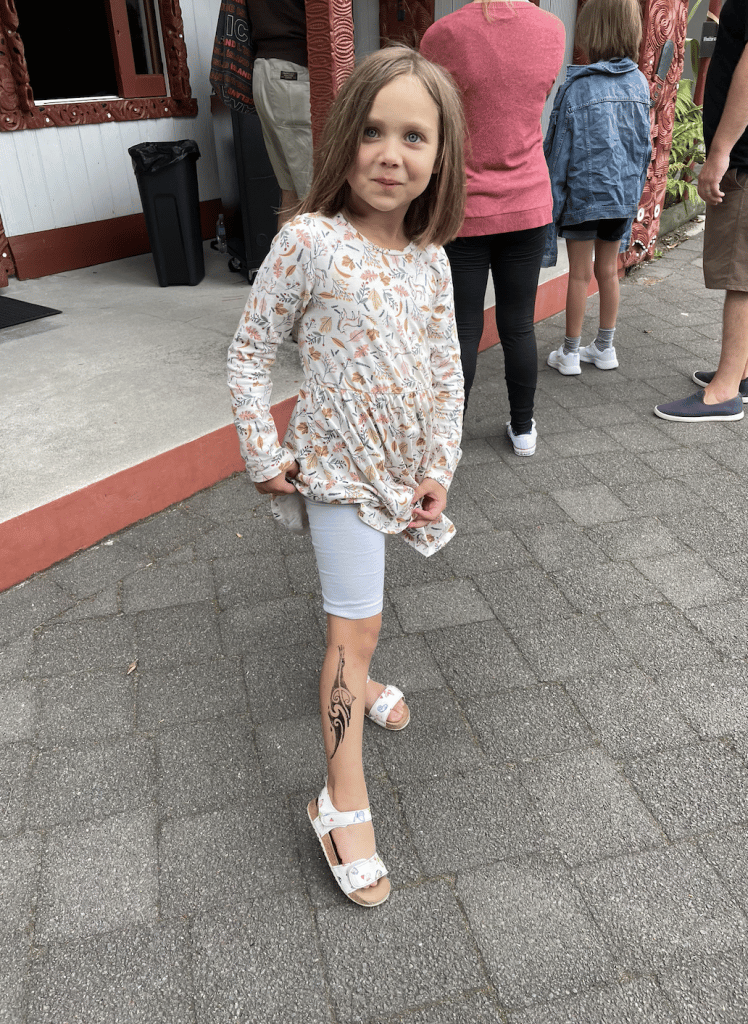 It is important to stay on the clearly marked paths–people have gotten hurt due to unstable ground and boiling water and mud. However, there are plenty of footpaths and places to sit–even places to stretch out if it isn't crowded! The ground is nice and warm around the geyser pools and it's a unique experience.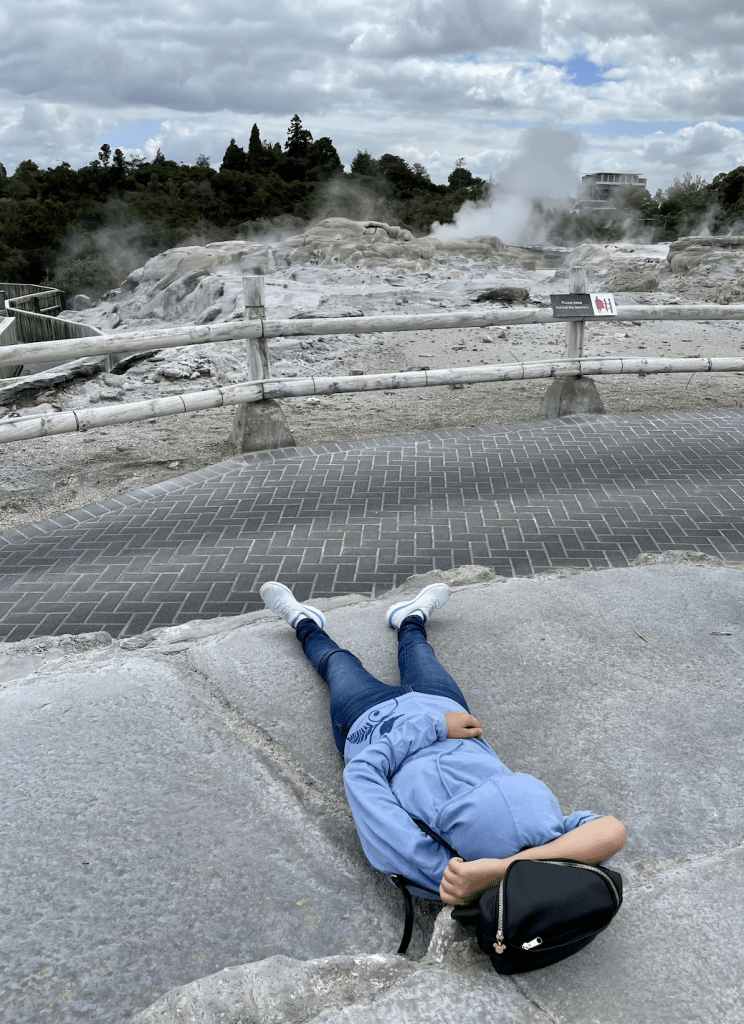 The park is just south of Rotorua along State Highway 5. The trip from the city center should take around 25-30 minutes. Tickets are currently priced at $32.50NZD for adults and $11.00 for children above 5. Yes, it's a paid entry but it's worth it. Being able to get up close to such unreal scenery and getting exposed to aspects of Māori culture are absolutely worth it.
Whakarewarewa Forest
The Whakarewarewa Forest is a must-visit for any mountain biking enthusiast. This forest is world-renowned for its excellent mountain biking trails. We aren't mountain bikers (or bikers of any sort, really), but it's worth noting even though we haven't done it.
There are over 160 kilometers of tracks to explore, ranging from easy to expert. The International Mountain Biking Association has rated the Whakarewarewa Forest as a Gold Level Ride Center, so you know it's good! You can easily rent a bike and helmet from one of the many rental shops in Rotorua. Or you can pick a set (along with the map) from the Mountain Bike Hub on Waipa State Mill Road.
If you're not a mountain biker but love short hikes and pretty walks through the forest, there are dog-friendly tracks you can take as well.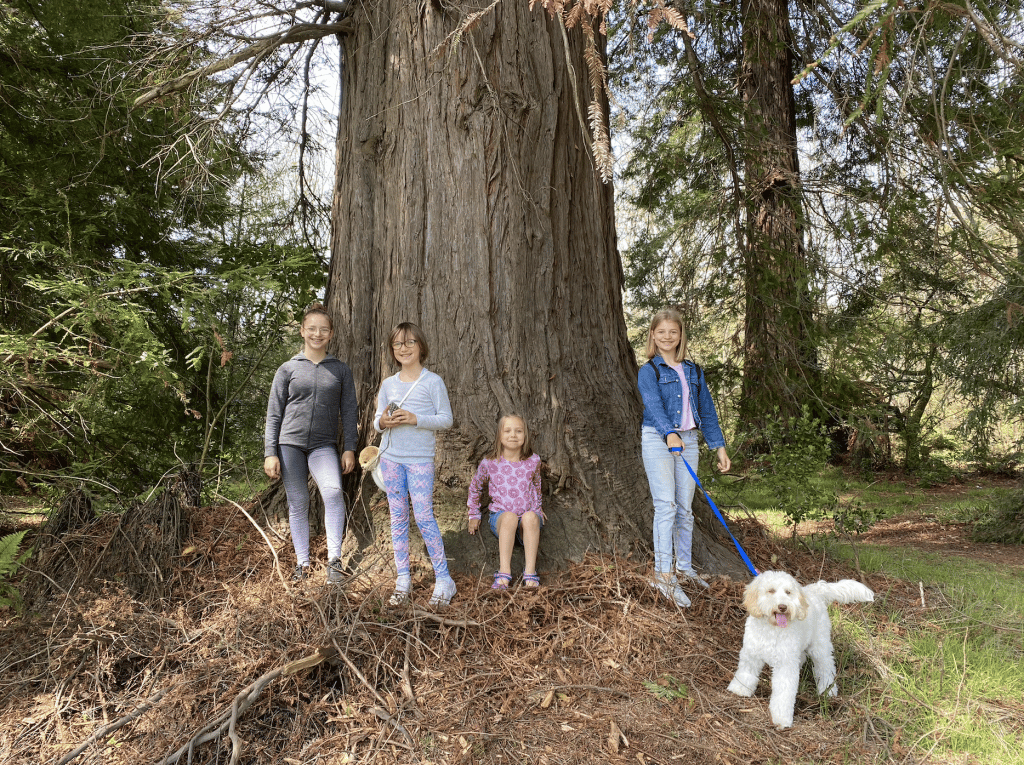 The forest is also home to the Redwoods Treewalk, a series of suspension bridges and walkways high up in the redwood trees. We have done this and while the Treewalk isn't as long as we would have liked, it's still a fun thing to do.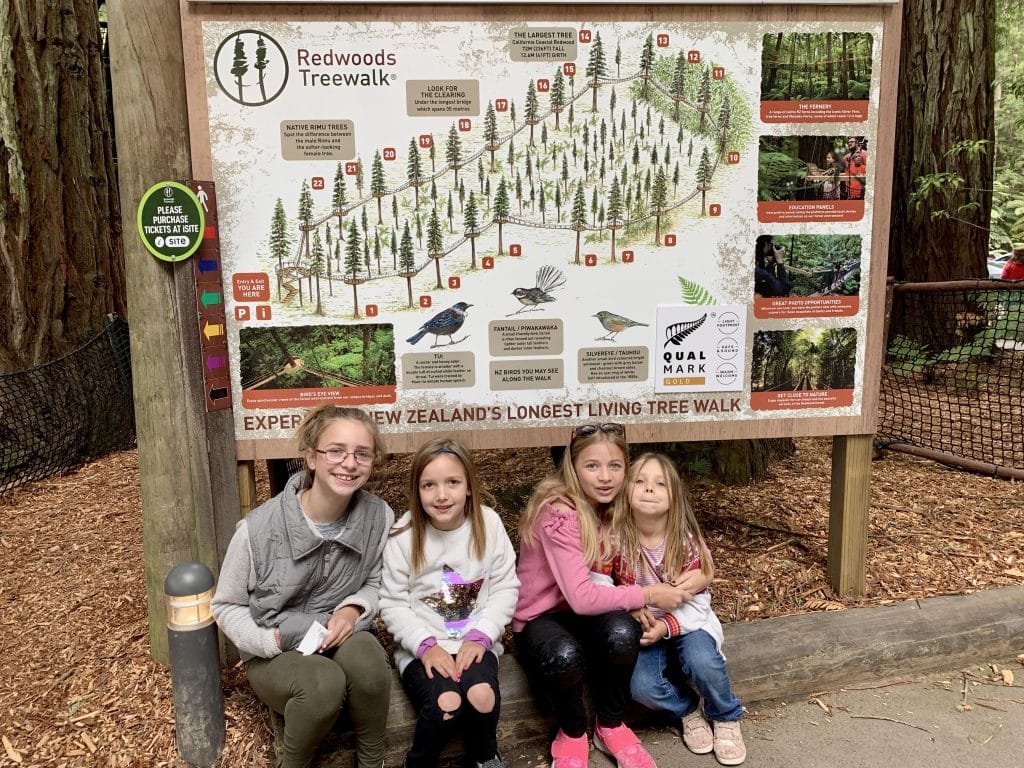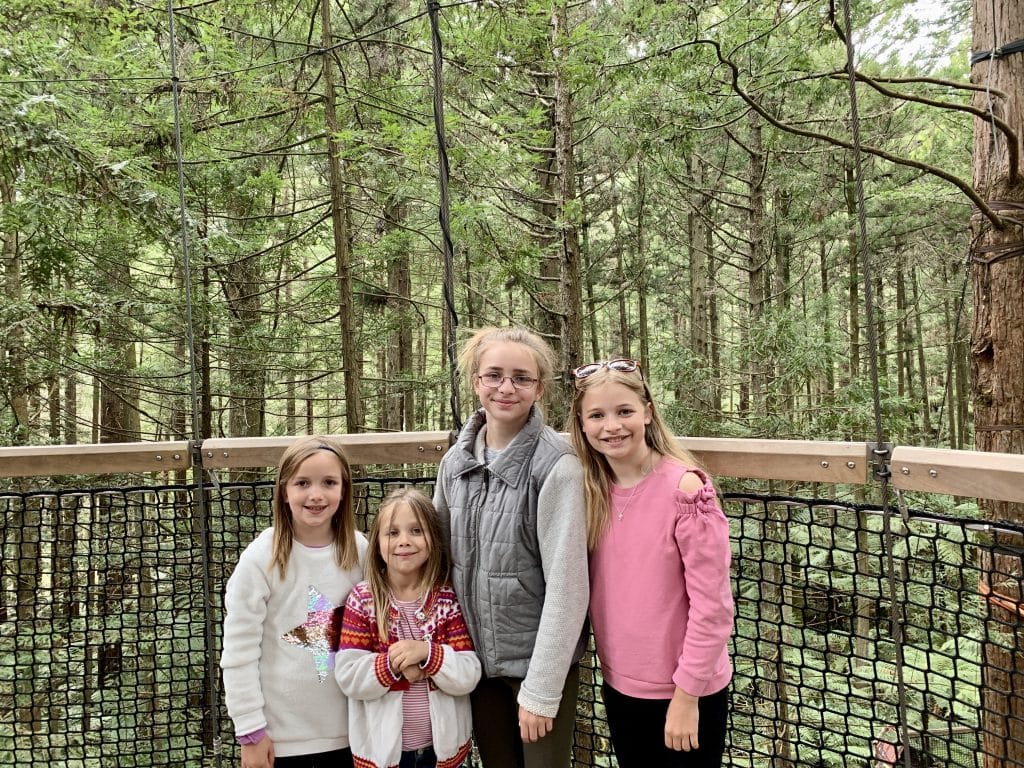 The forest is located just a few minutes from Rotorua center. You can either drive there or take the city's mountain biking shuttle.
Bathe in Mud at Hell's Gate
Have you ever wanted to relax in a hot spring while being covered in mud? At Hell's Gate, you can do just that! The place gets its name from the bubbling mud pools and hot vents that dot the landscape. While I haven't personally done this, bathing in mud makes Rotorua's must-do list on a regular basis and it's something I do feel I missed out on.
Locals say the natural hot springs here have healing properties, so even if you're not into the whole mud thing, it's worth a visit for the therapeutic waters. The locals have treated arthritic conditions, skin diseases, and even respiratory problems with the mud and springs here for the past 800 years! The scenery is much like Wai-O-Tapu but with the addition of the spa.
There are also a few Māori village tours available if you want to learn more about the culture and history of the area. The village is located just outside Rotorua, and the tours typically last around two hours.
Zip Through the Trees at Adrenalin Forest
If you're looking for an adrenaline-pumping activity, something that would get your heart racing, then you should definitely try out Adrenalin Forest.
Adrenalin Forest is a series of treetop obstacle courses that are increasingly difficult. You can go on the track that you're most comfortable with to start and work your way up to the most challenging. The courses include varieties of bridges, wires, swings, and ziplines. There's nothing quite like seeing your daughter balancing on ropes and swinging through the trees high above you!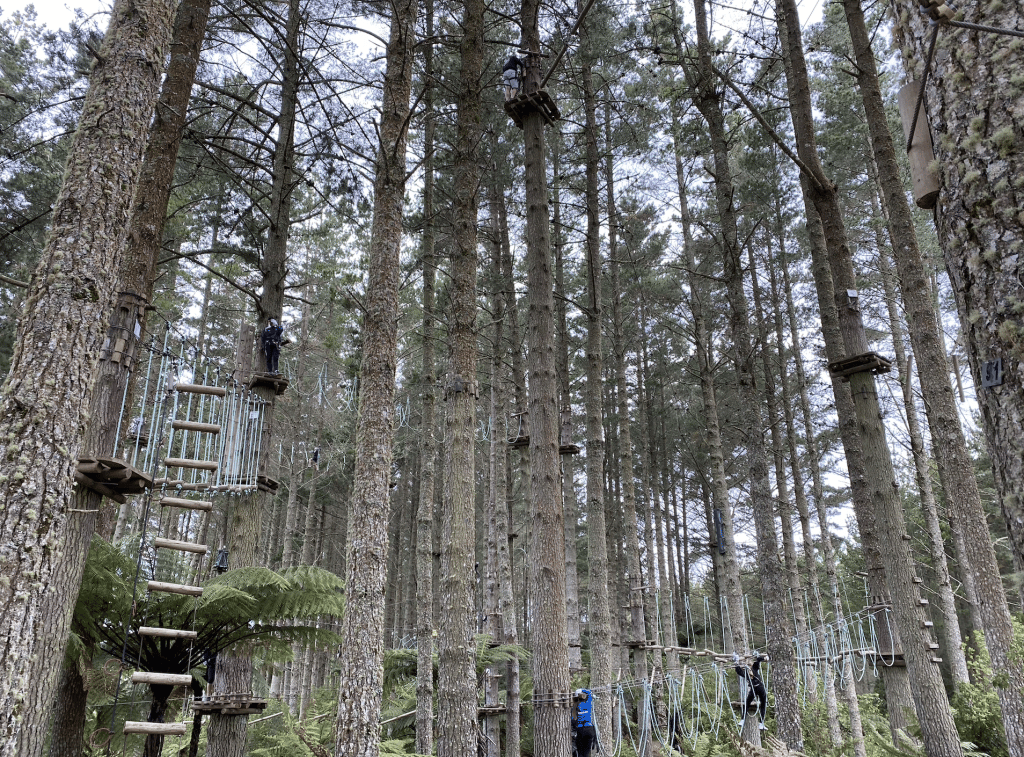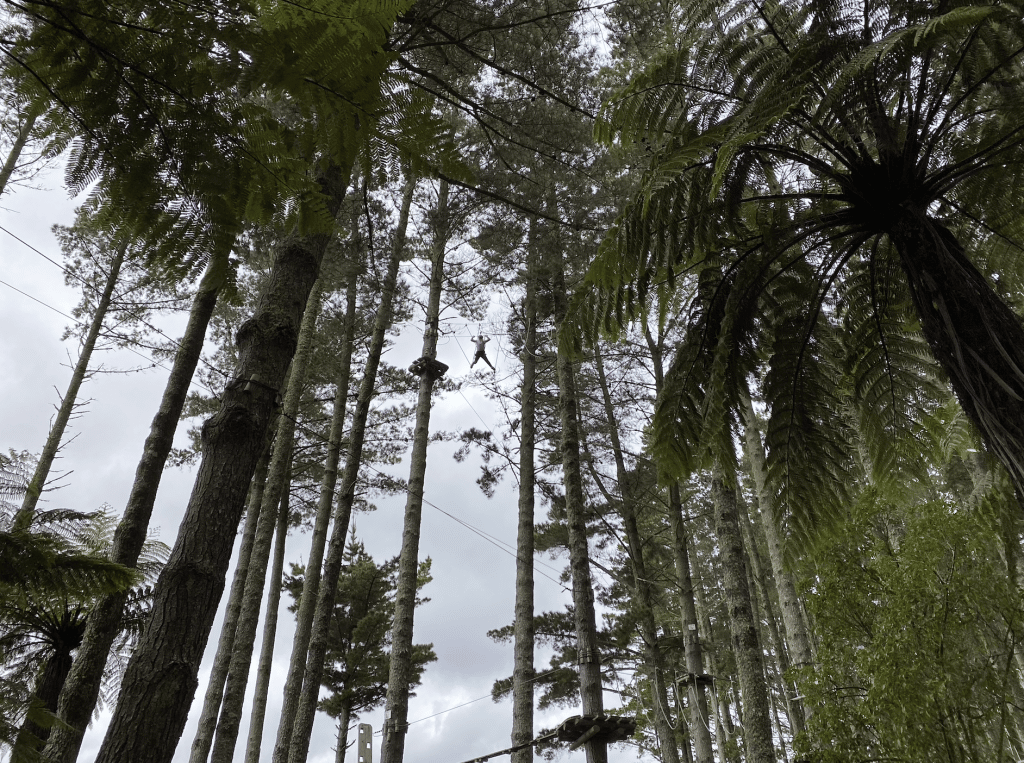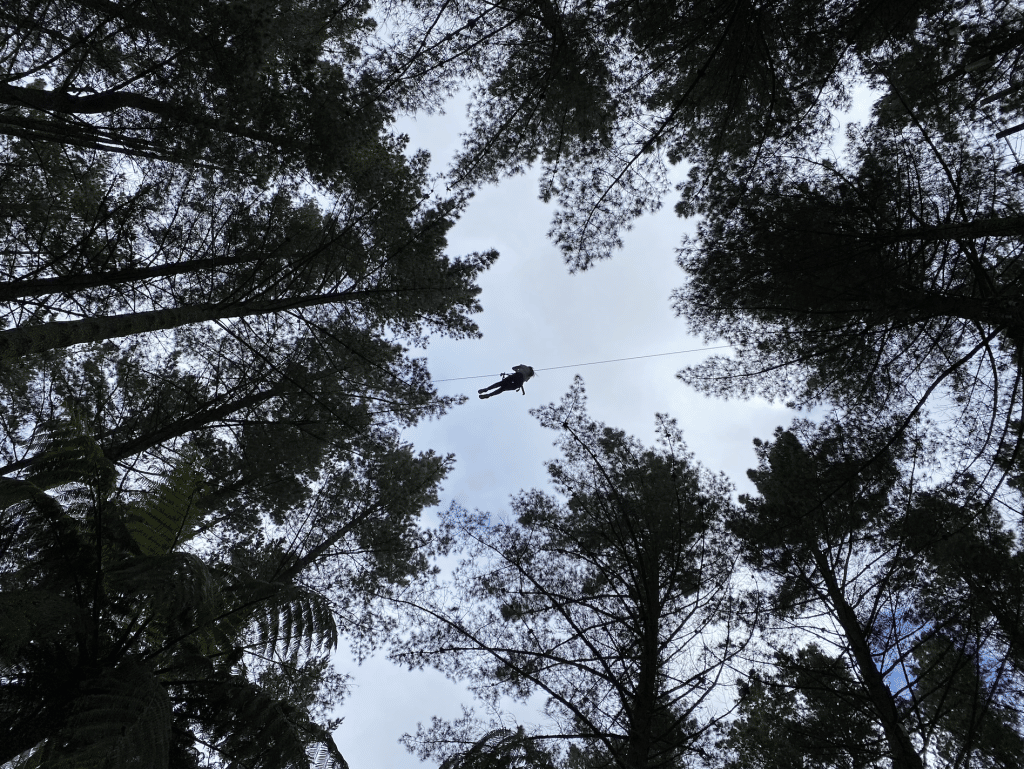 find the center of a giant hedge maze
If you want a fun, low-stakes family-friendly activity, the hedge maze at aMAZEme is the place for you. This maze is fun for kids and families alike and is just hard enough that you won't find the center on the first try (especially if you let the kids lead!).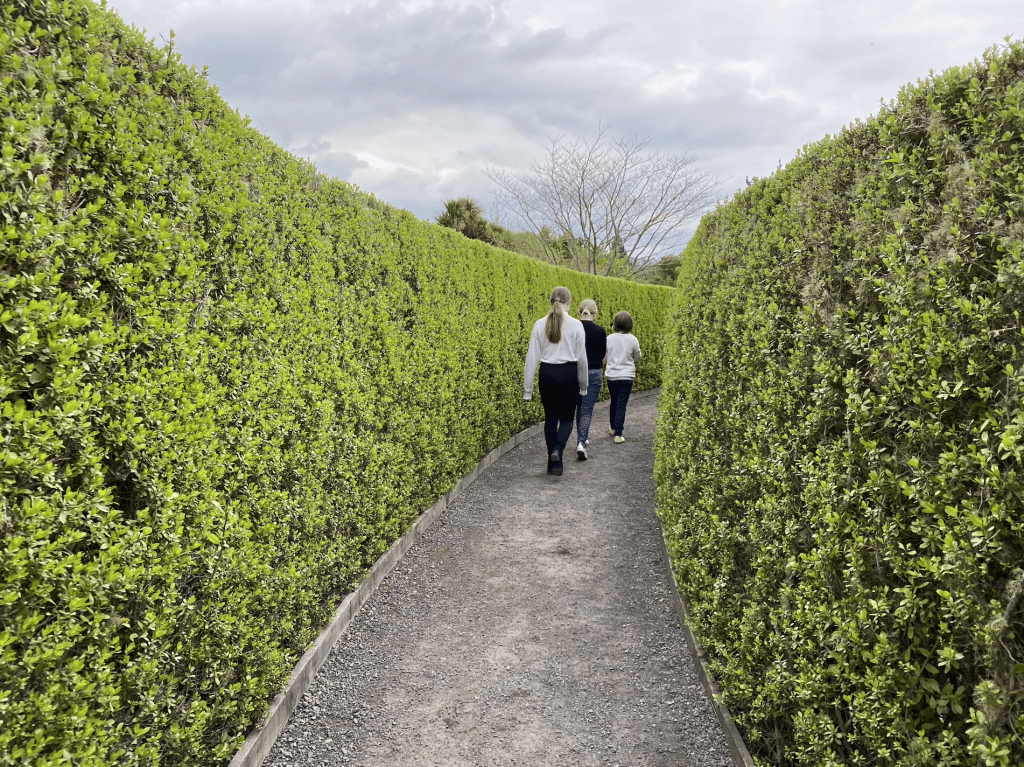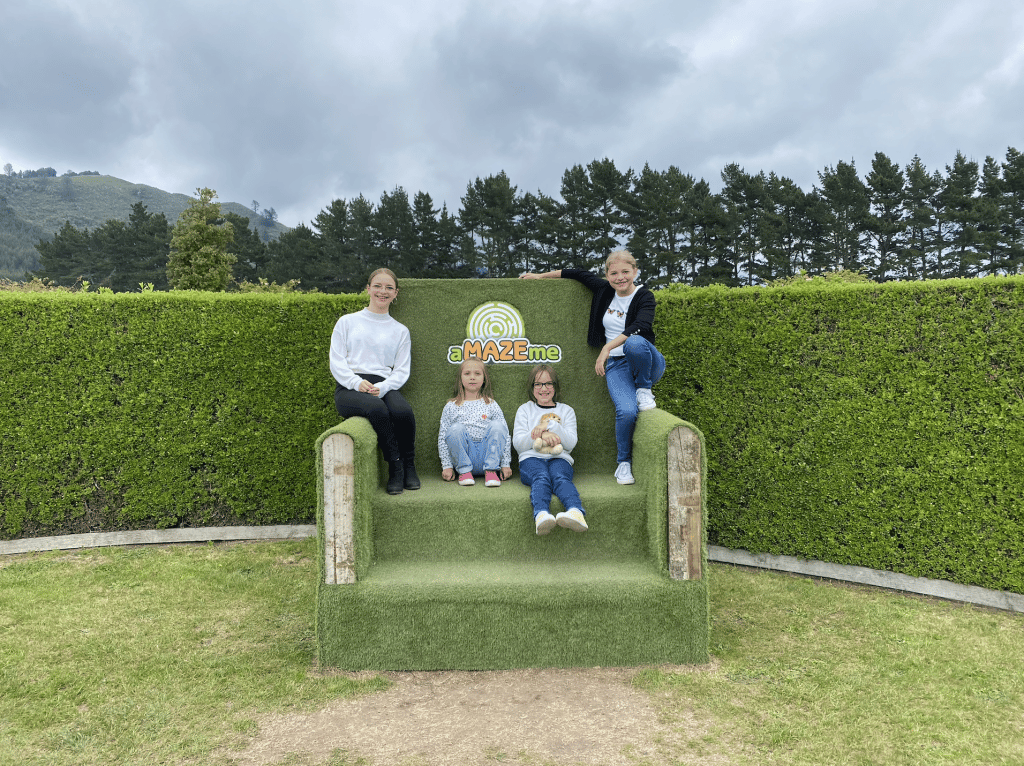 Go Luging at Skyline Rotorua
Have you ever been luging? It's a lot like sledding, but instead of snow, you're on a specially designed cart that races down a concrete track. Luging is an increasingly popular activity around the world and Skyline Rotorua makes it easy and convenient with their tracks and carts. You can either take a scenic gondola ride up to the top of the hill or you can hike up if you're feeling adventurous (we always took the gondola!).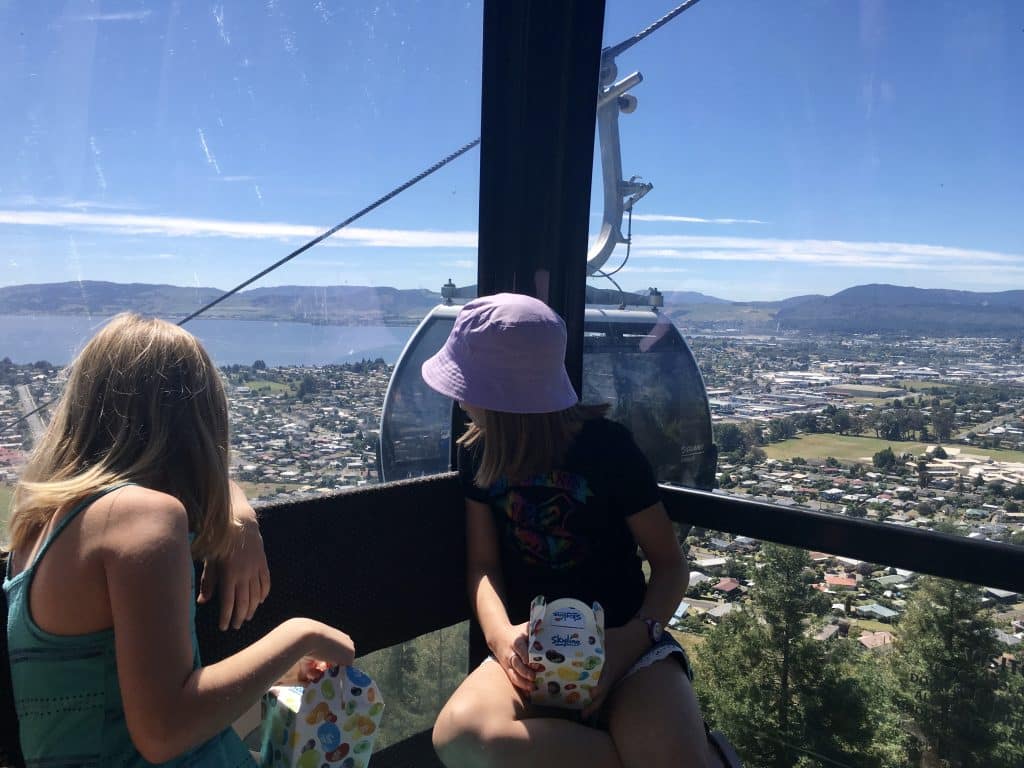 Once you're at the top, it's time to strap on your helmet and get ready to race! Each track has different twists and turns, so you can go at your own pace. And when you're done, you can take the chairlift back up to go down again.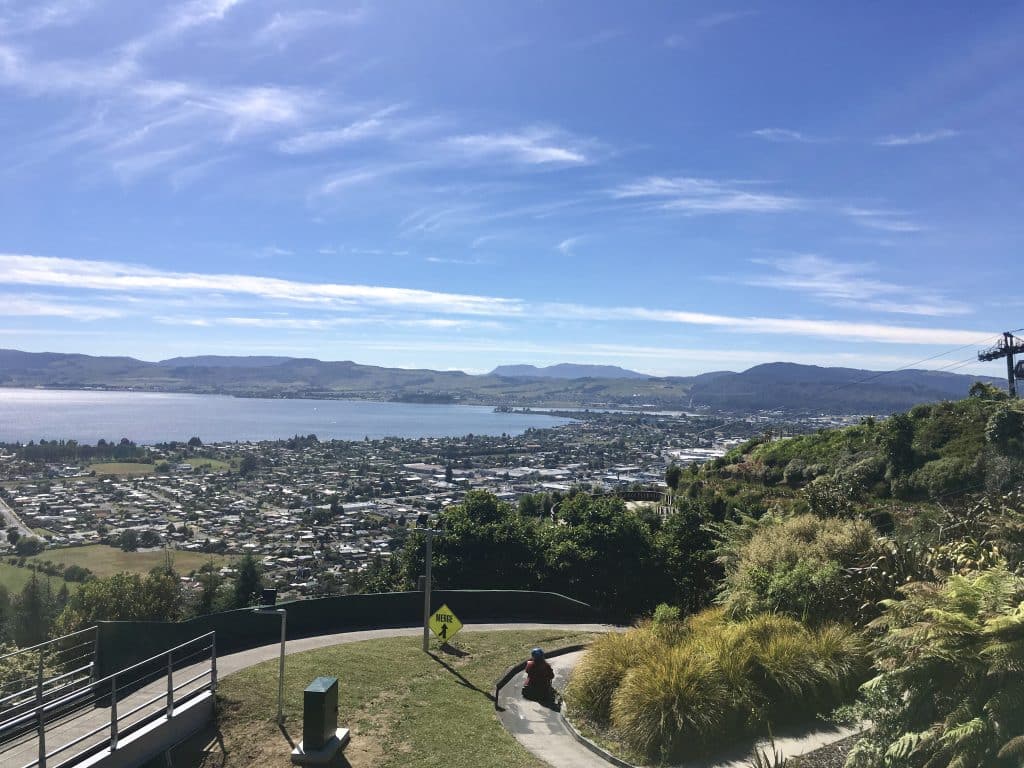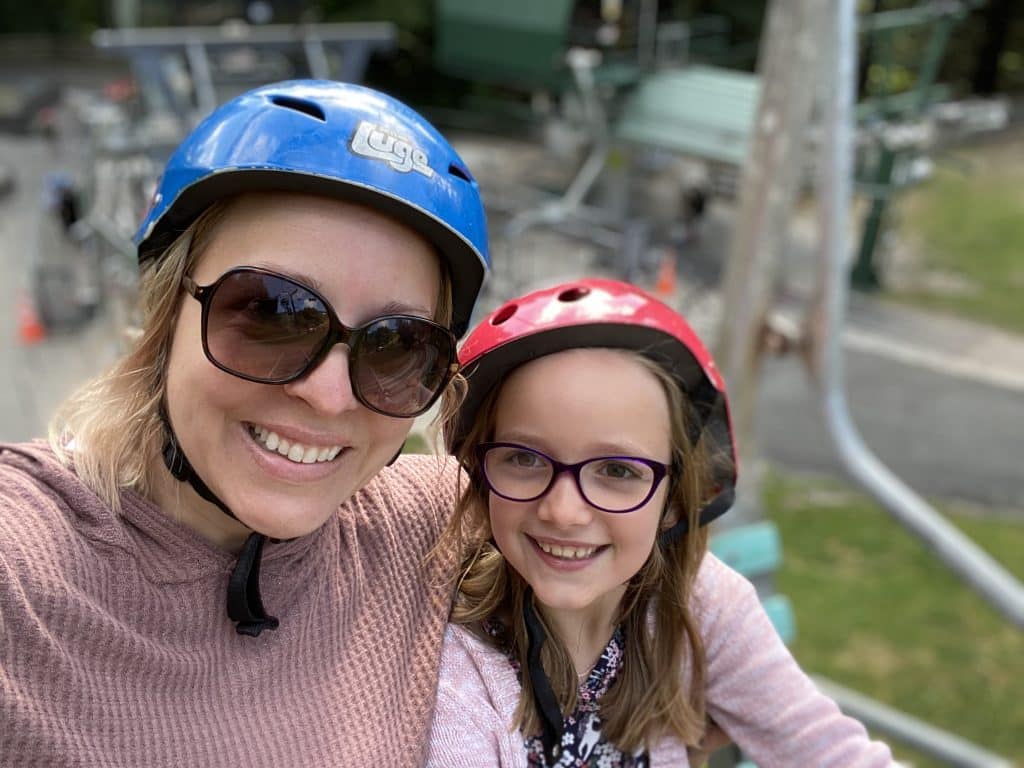 There are three different tracks to choose from. Beginners and experienced lugers alike will have a blast at Skyline Rotorua. Smaller (and sometimes nervous) kids can ride double with an adult–I've gone down with my younger kids at times. It's also worth noting that Skyline Rotorua has other activities, like the Sky Swing, ziplines, cafes and restaurants, a cute gift shop, and my girls' favorite–the Jelly Belly Shop.
These are just a few activities that are on offer in Rotorua–there are many more!! I have always felt like Rotorua is underrated when it comes to New Zealand travel. I could do three more posts with just as many activities in each of them. Not to mention just being able to walk around town and stumbling onto more boiling water (but not stumbling in–stay on the paths!!).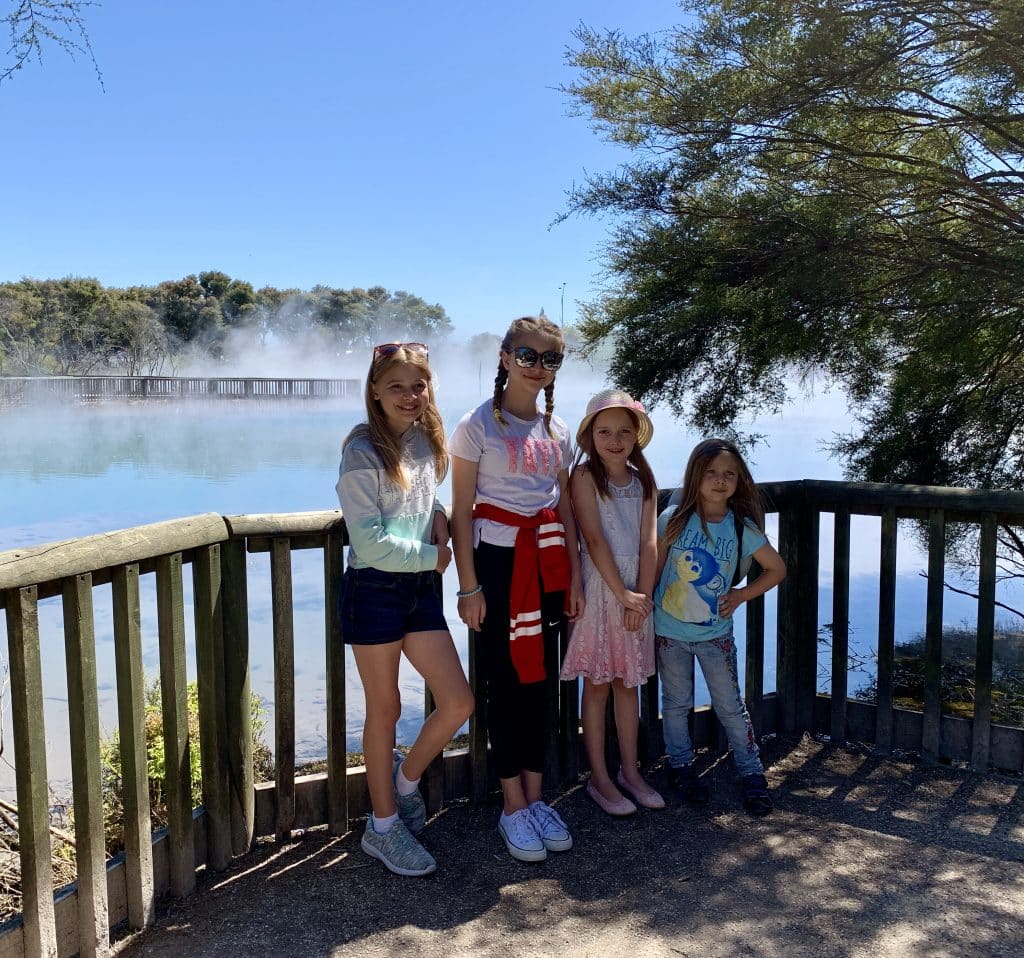 Want more fun North Island New Zealand activities? Visit Hobbiton!!