As much as I absolutely love Edinburgh (and I really do!), there are so many day trips outside the city that are worth exploring whether you live here or are visiting. We first spent a day on Inchcolm Island when we visited Scotland a couple of years ago and enjoyed it so much (even though that day had some of the coldest rain I've ever felt) that we knew it was a place we'd take the girls to some day. It's an easy bus ride from the city to the boat and it's really worth spending a day on Inchcolm Island.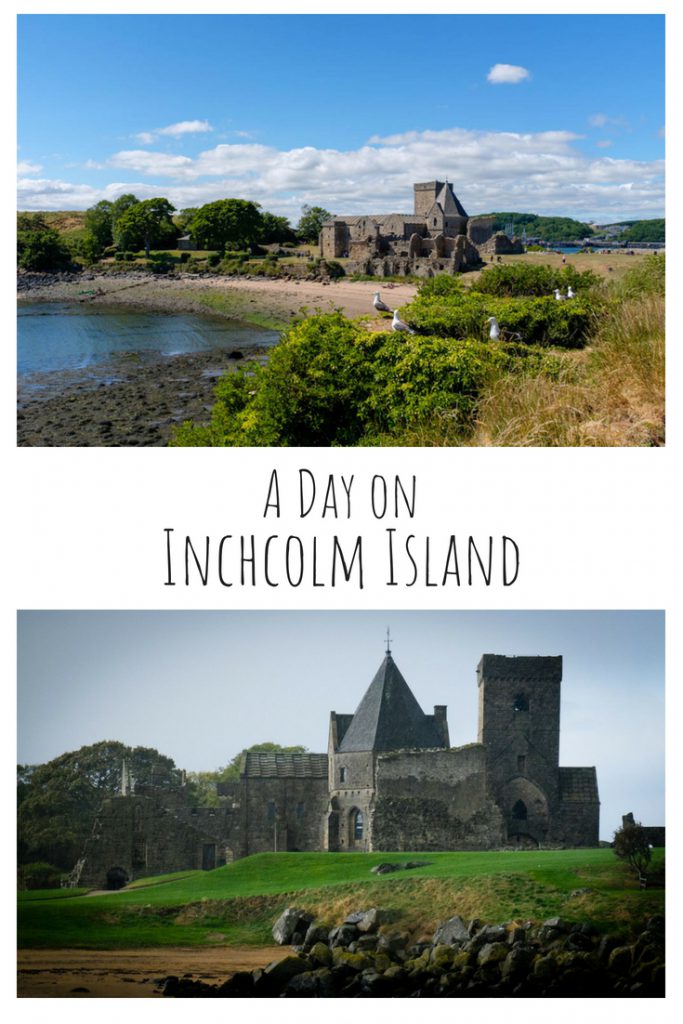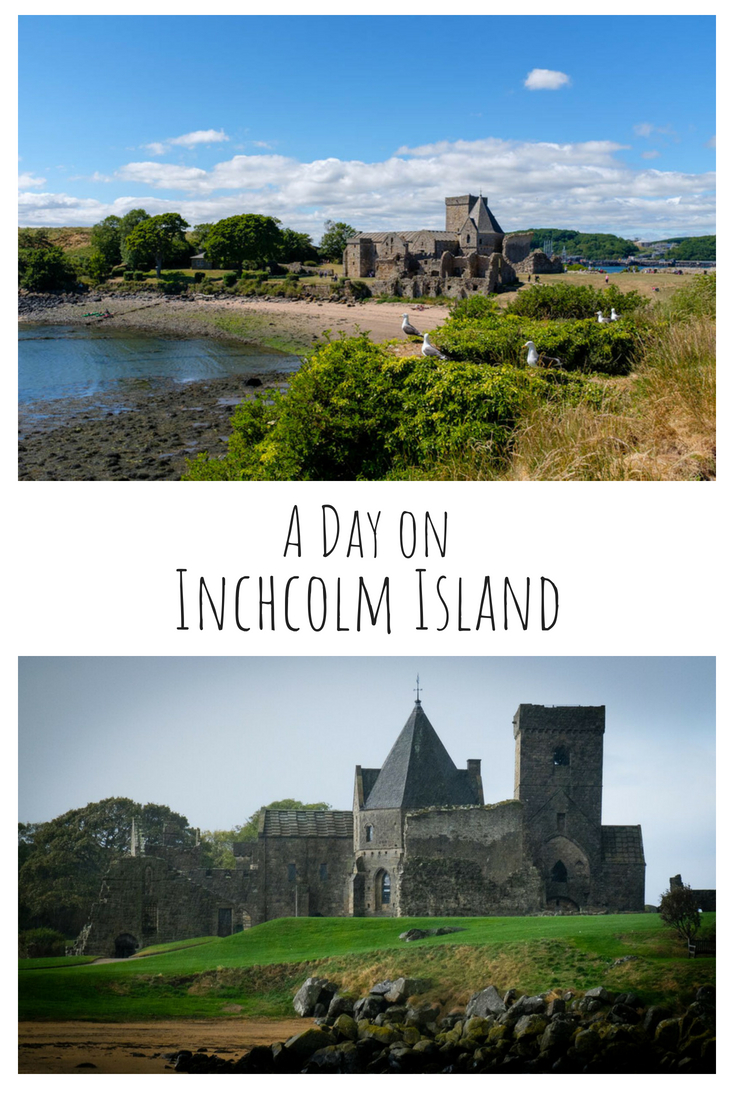 This post contains affiliate links.
Inchcolm is easy to reach from Edinburgh. The boat is located in South Queensferry and is a single bus ride from the city. We're lucky that the 43 bus stops right outside our flat, but it has a stop at Waverley, too, so is easy to catch. South Queensferry is a lovely waterfront town and I recommend getting a meal or an ice cream at one of the many restaurants and cafes dotted around. We ate lunch at the Hawes Inn Restaurant which was not only a solidly good family pub meal, it's located right across from the dock.
I highly recommend booking your tickets in advance. There are only a certain number of sailings per day and the boats tend to stay full, especially during the nicer months.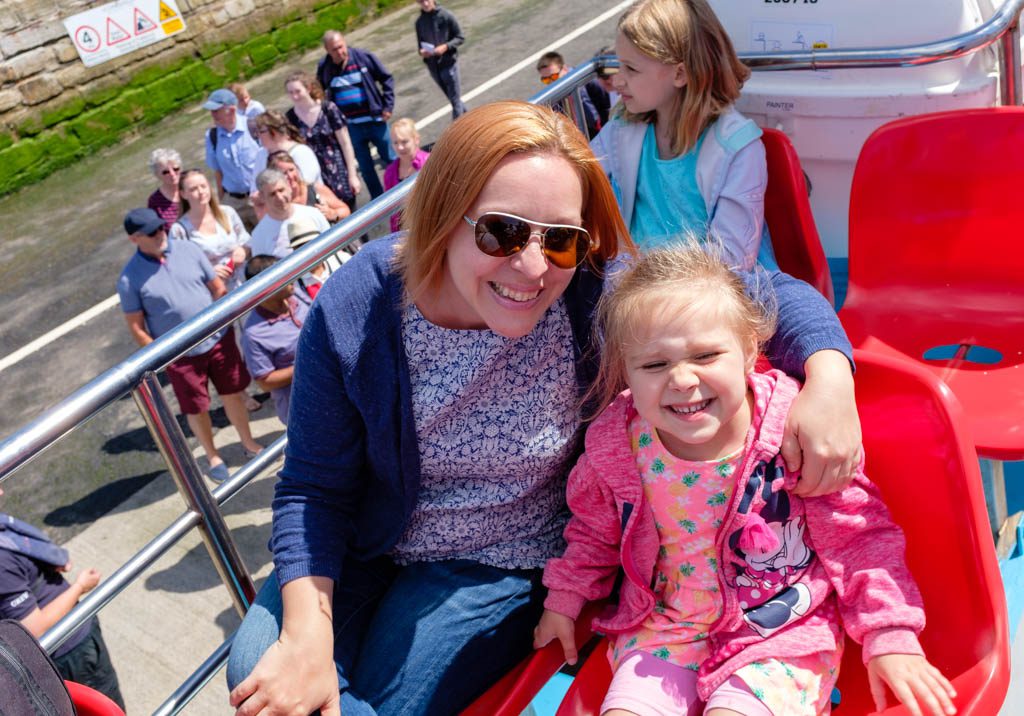 As you head out onto the water, you're treated to views of South Queensferry, the Forth bridges, and historic sites along the water. There's even a great view of Edinburgh that you obviously won't see unless you get on a boat. The Maid of the Forth has a recorded tour guide that points out what you're seeing with historical context. It's not intrusive and really adds some depth to the trip.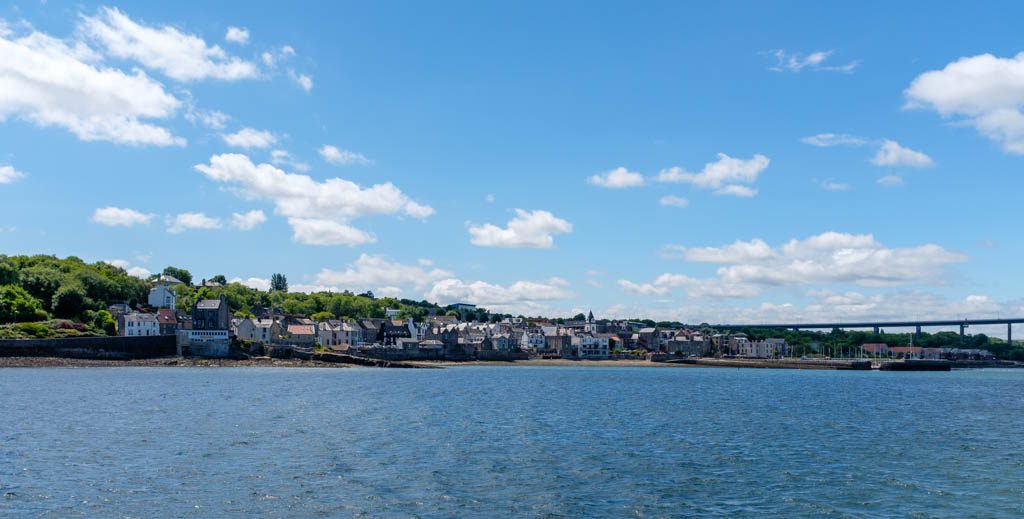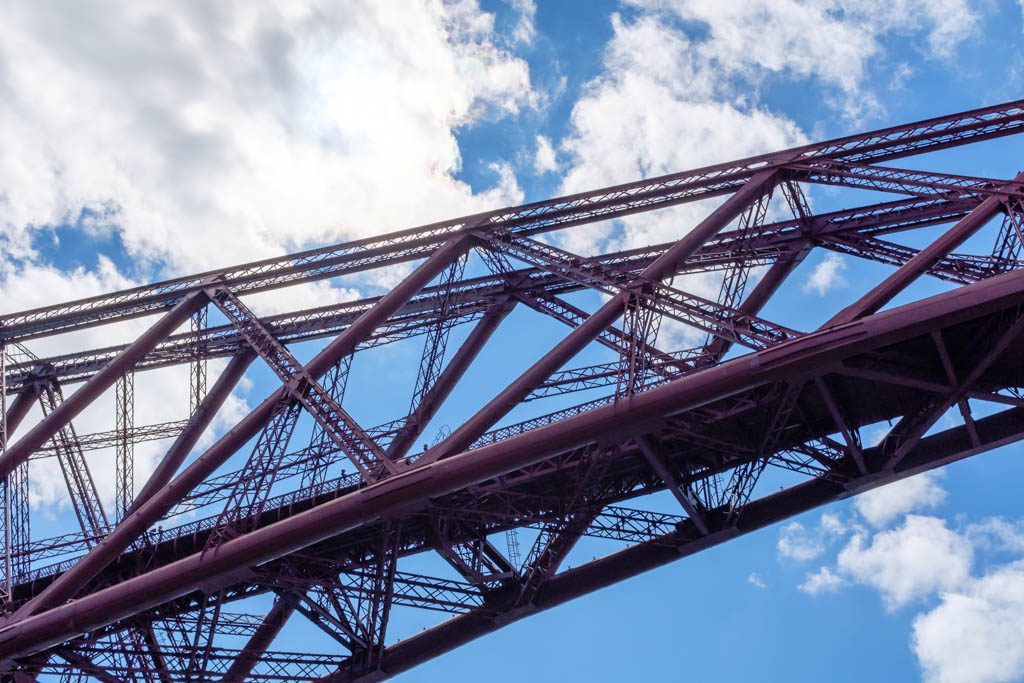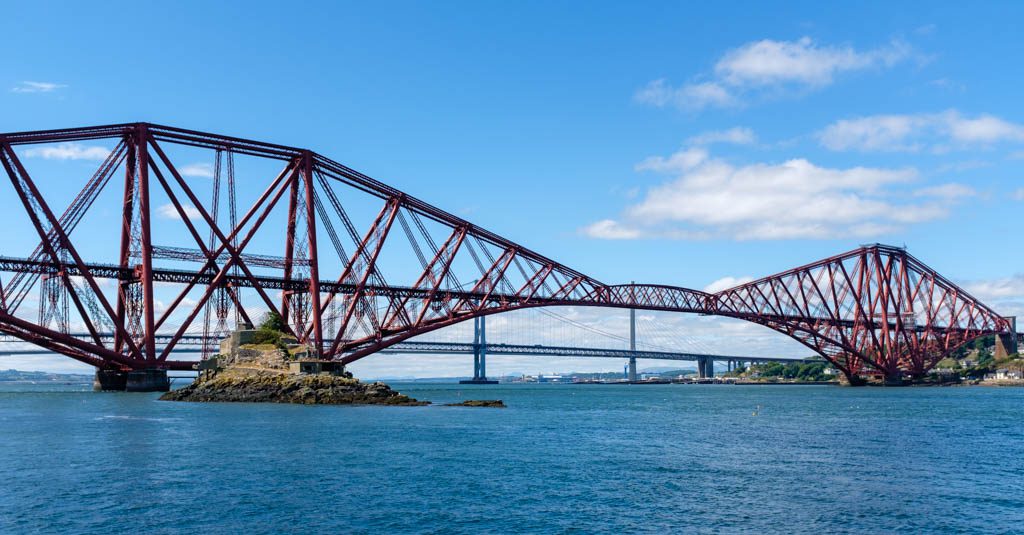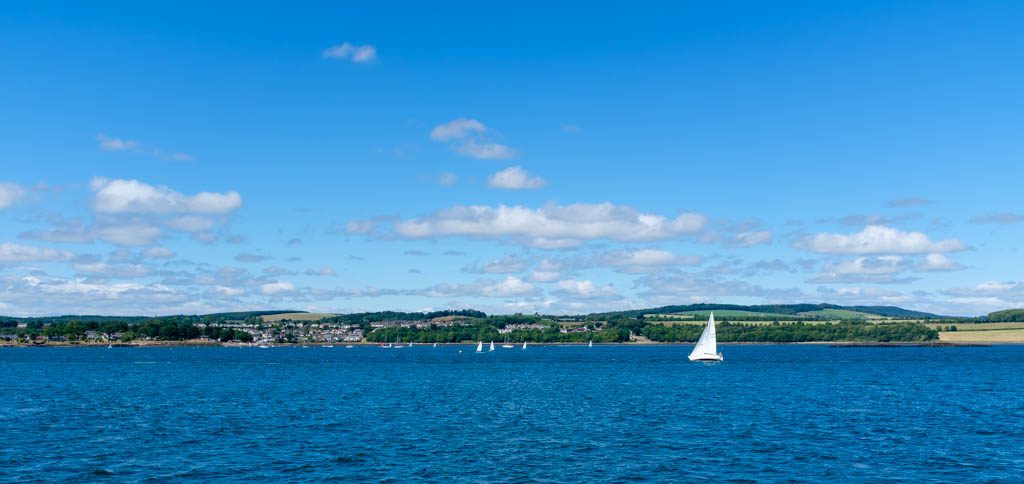 If you're lucky, you'll see some seals sunning themselves.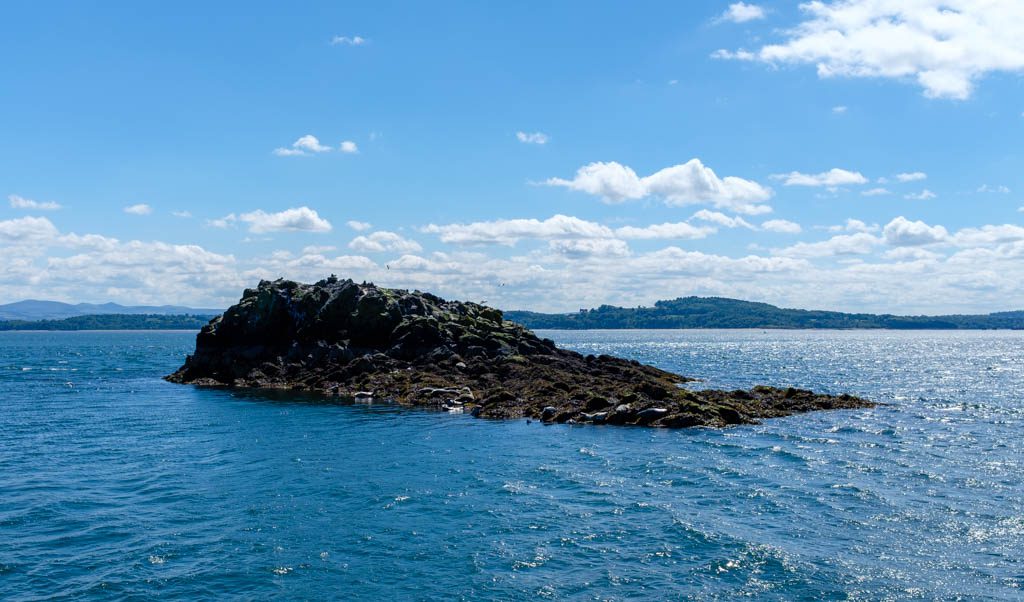 As you approach Inchcolm Island, you're given some history and basic rules. Most of the island is able to be explored, but the groundskeeper's cottage and garden are off limits. We had the additional warning to stay away from the gulls as it was mating season and they were very protective of their young.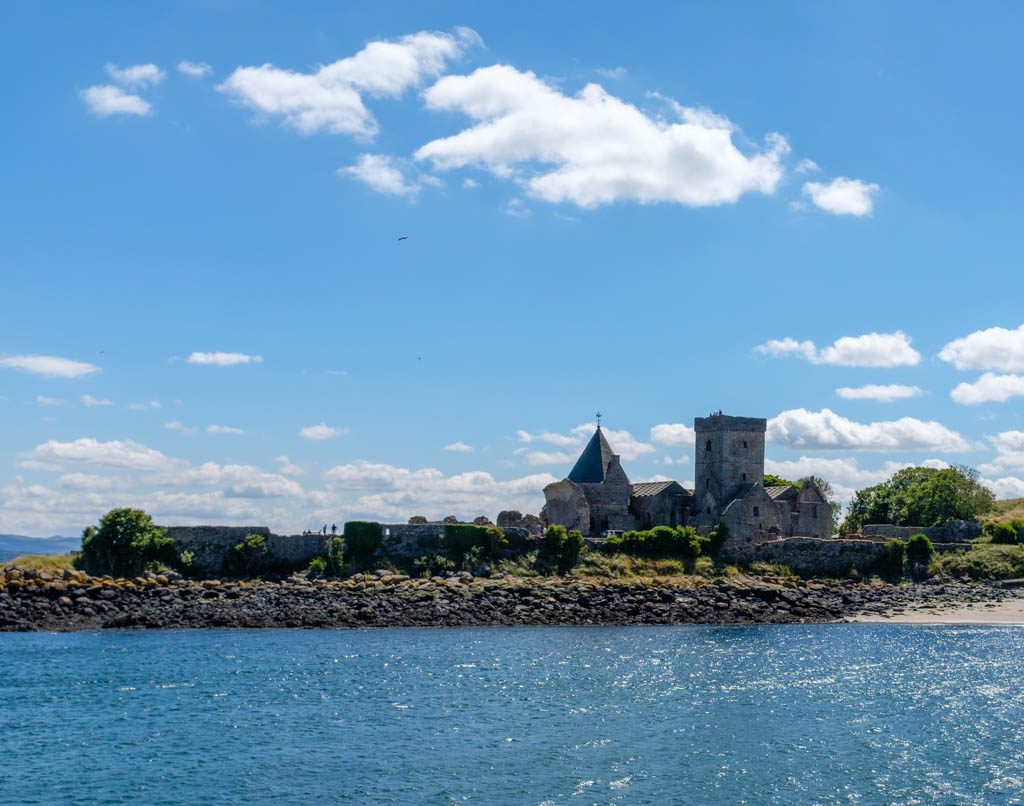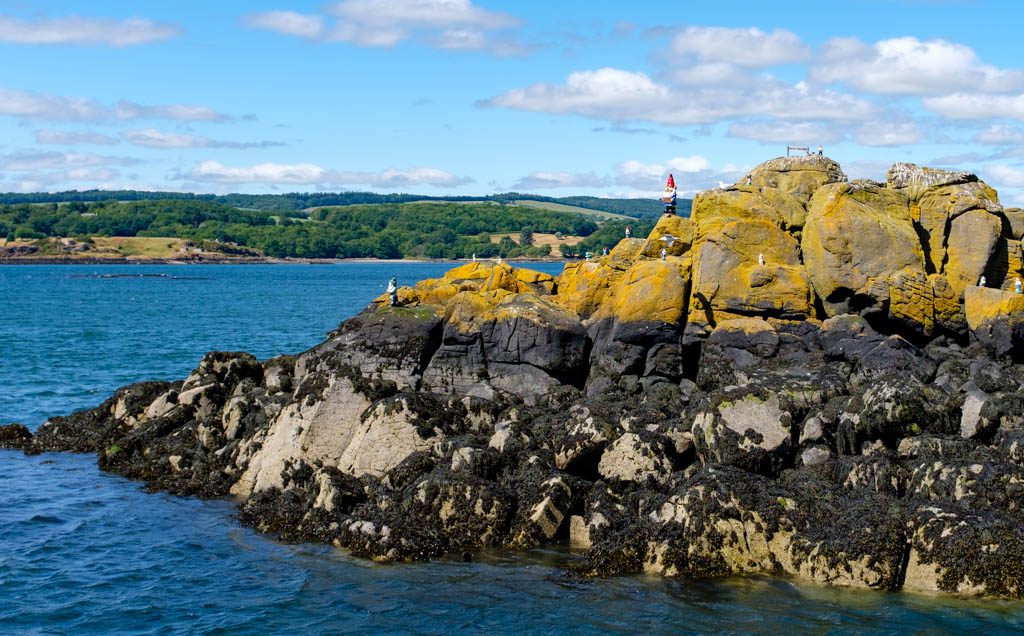 When you get off the boat, you're told when to be back at the dock to leave. This is so a particular boat isn't rushed by too many people. There's one building with restrooms and a small gift shop and museum.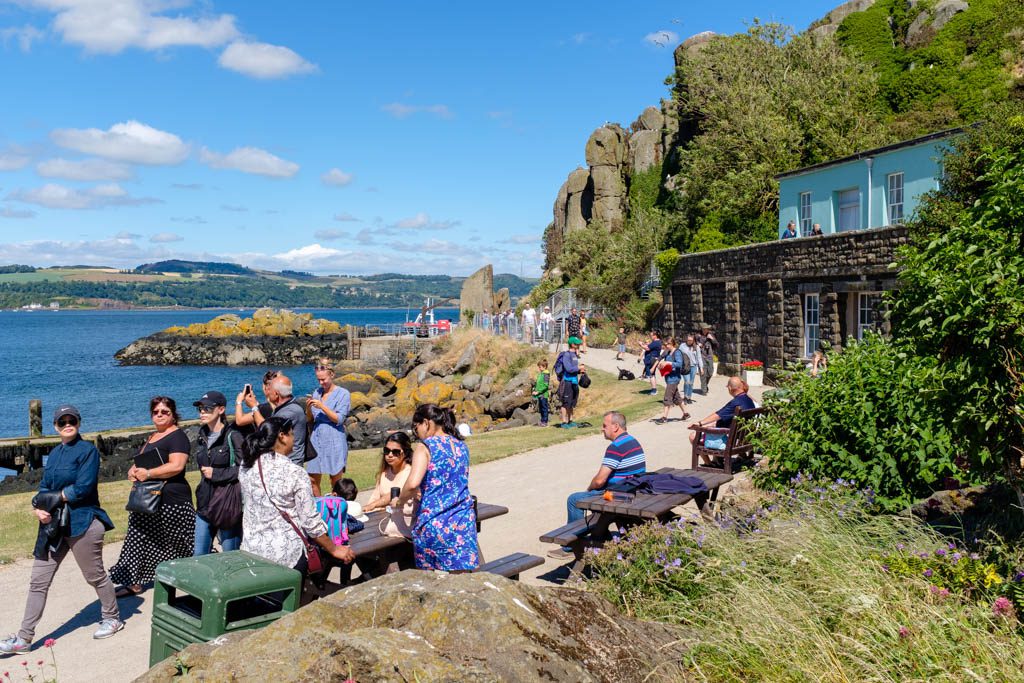 Inchcolm Island has some bunkers from the world wars. The island was a strategic location within the Firth of Forth and was the headquarters for the Middle Line of defenses. It defended against submarine attacks and was heavily armed. The juxtaposition of the abbey, which originally dates back to the 1100s, and military bunkers from the last century is a bit startling and a prime example of Scotland's place in history.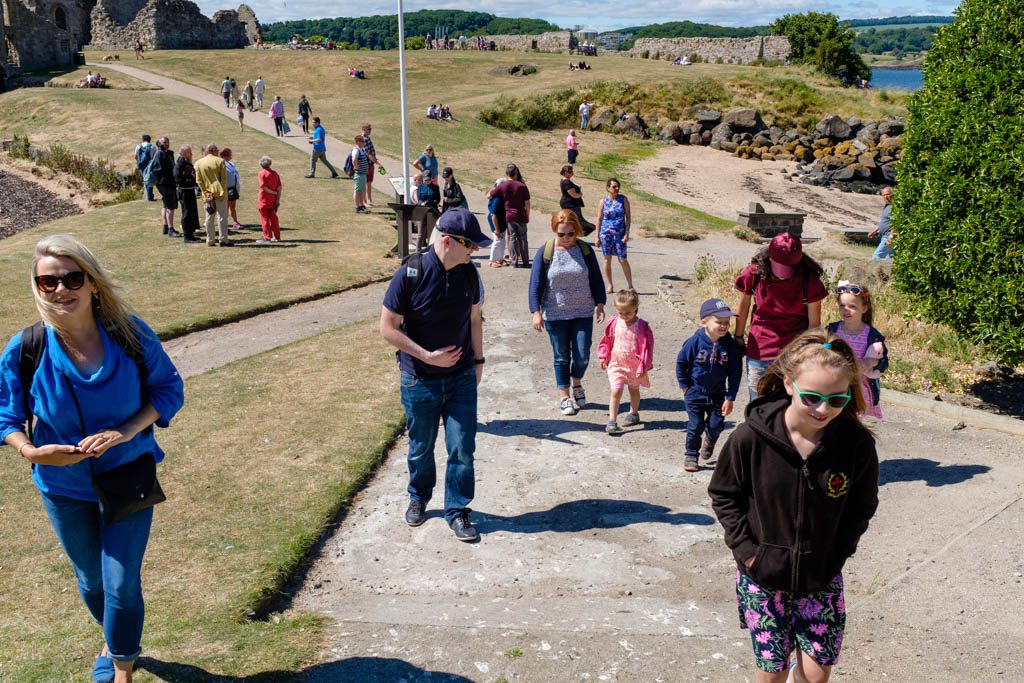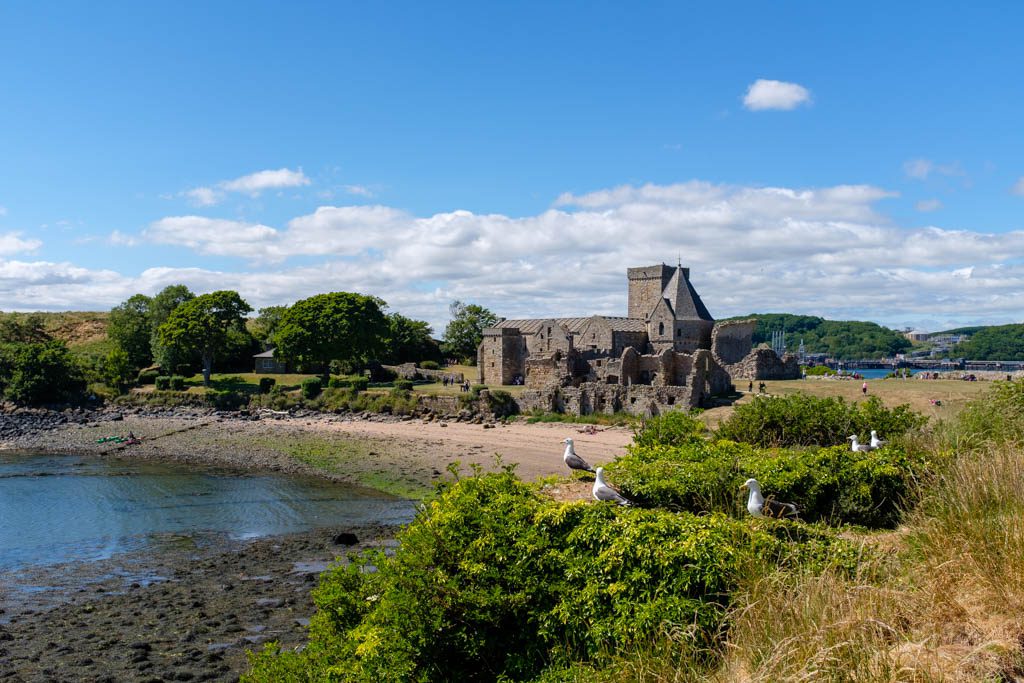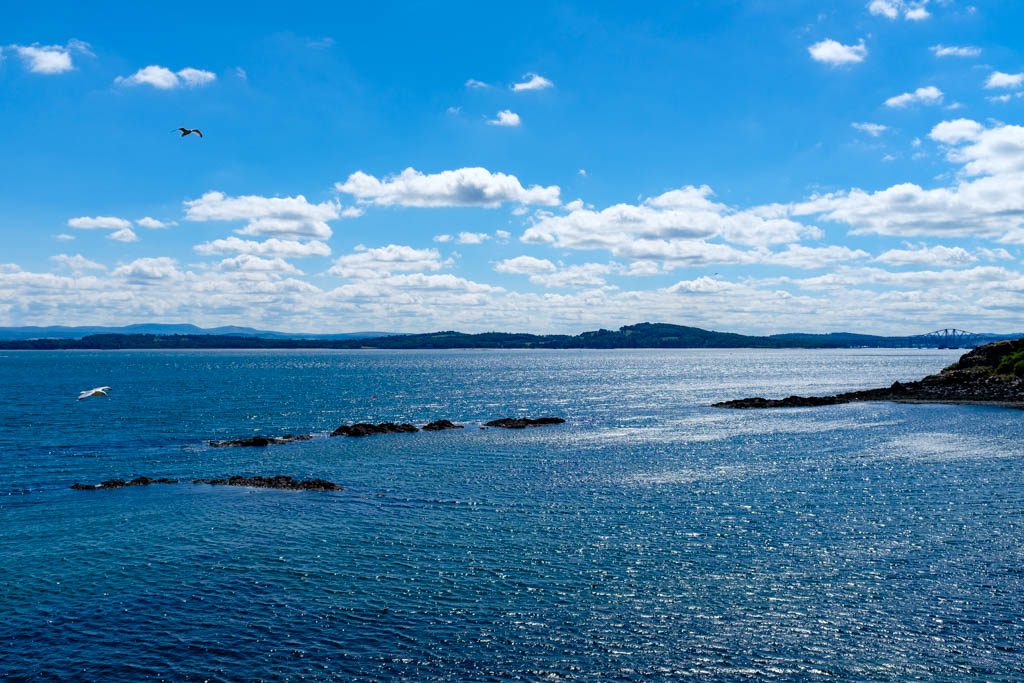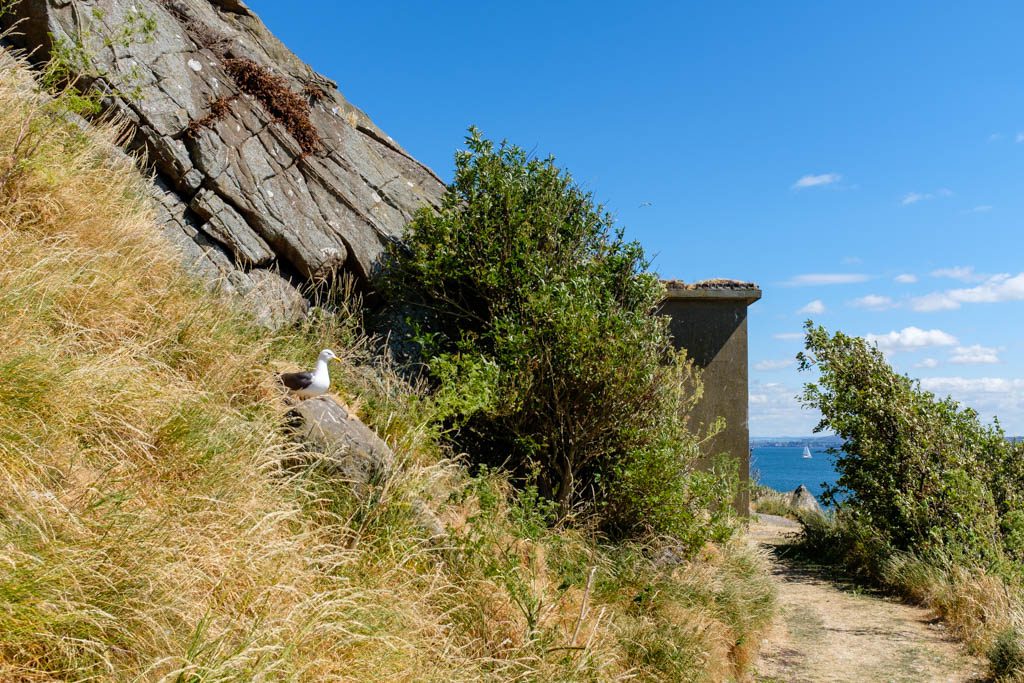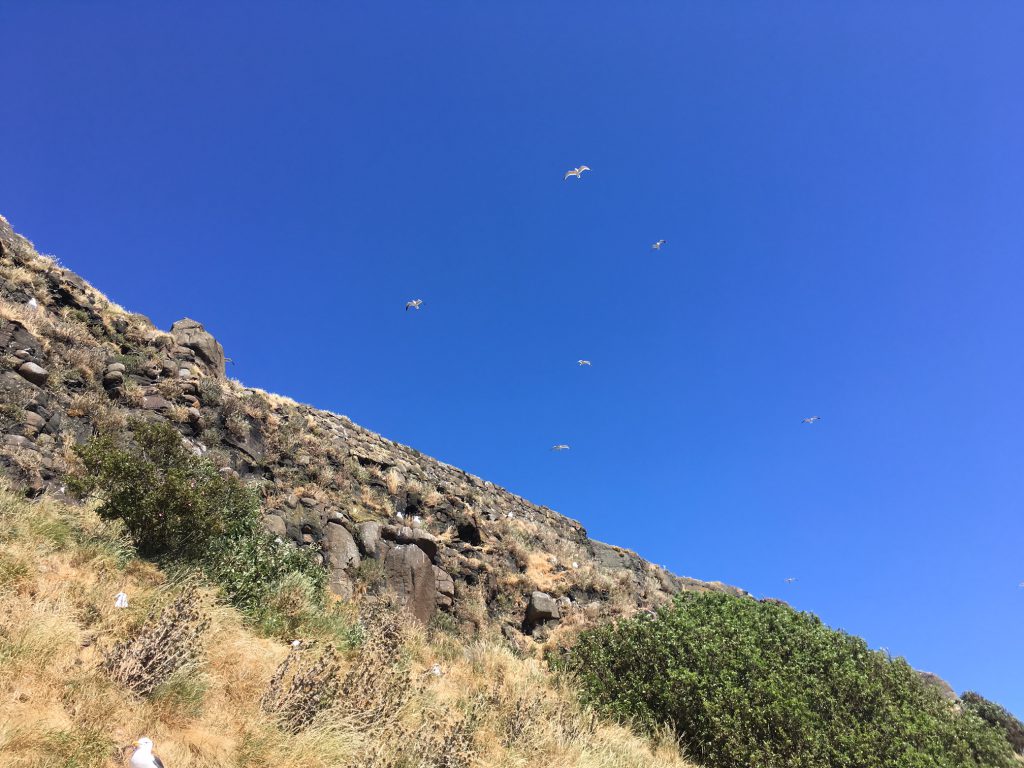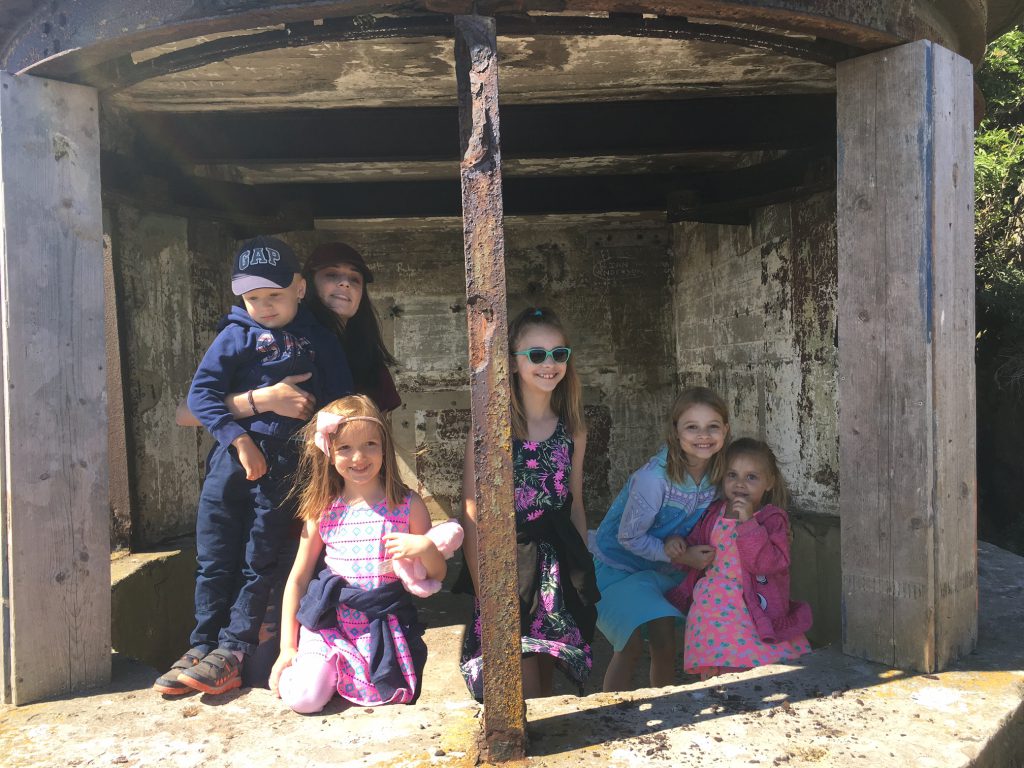 There's no one route to exploring and it was fun to just let the kids decide what to do next. There are stairs to climb, views to be had, and holes to crawl through.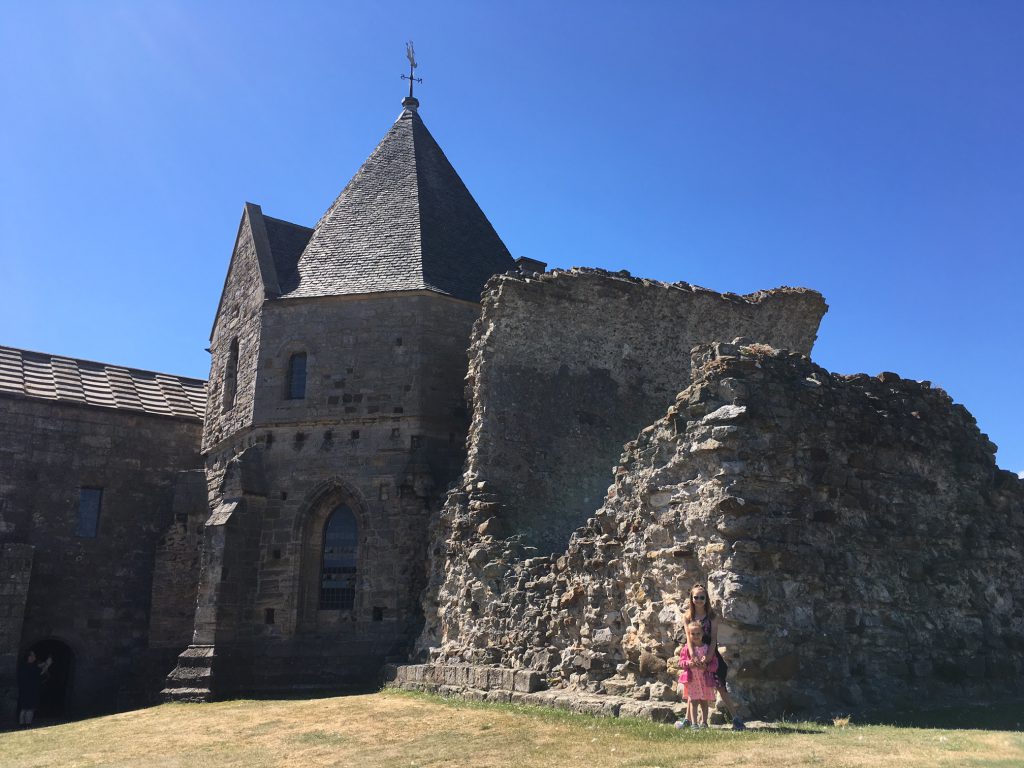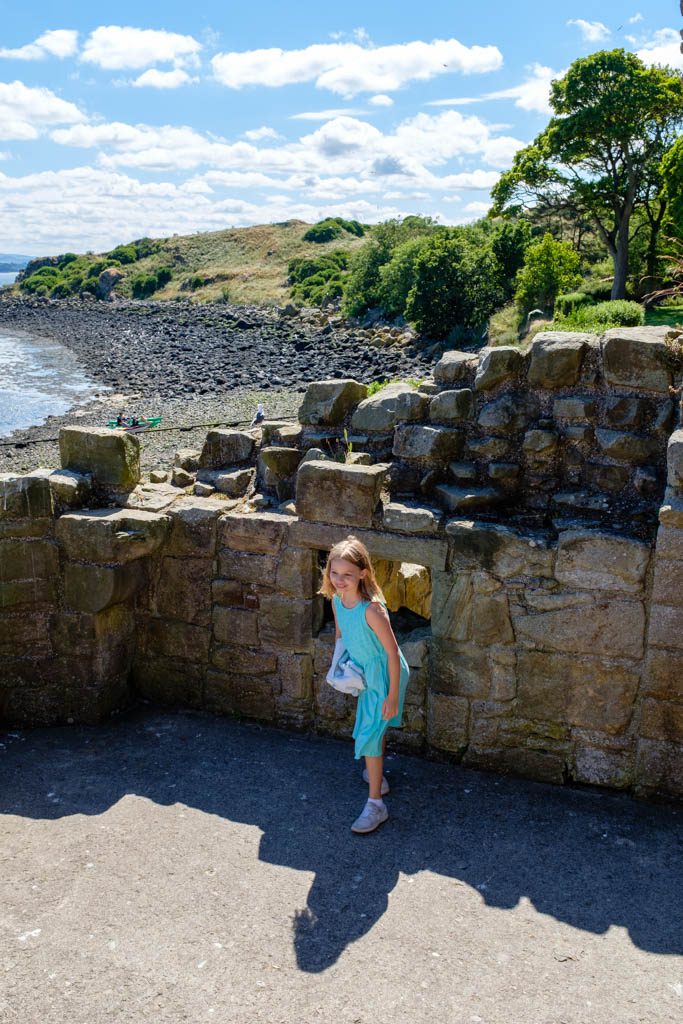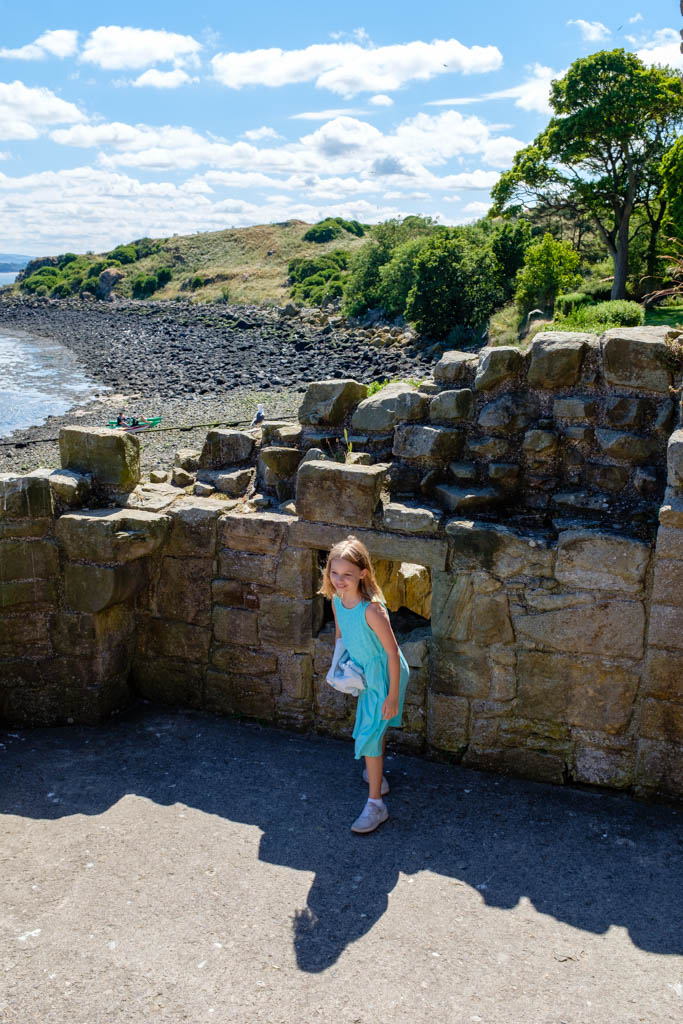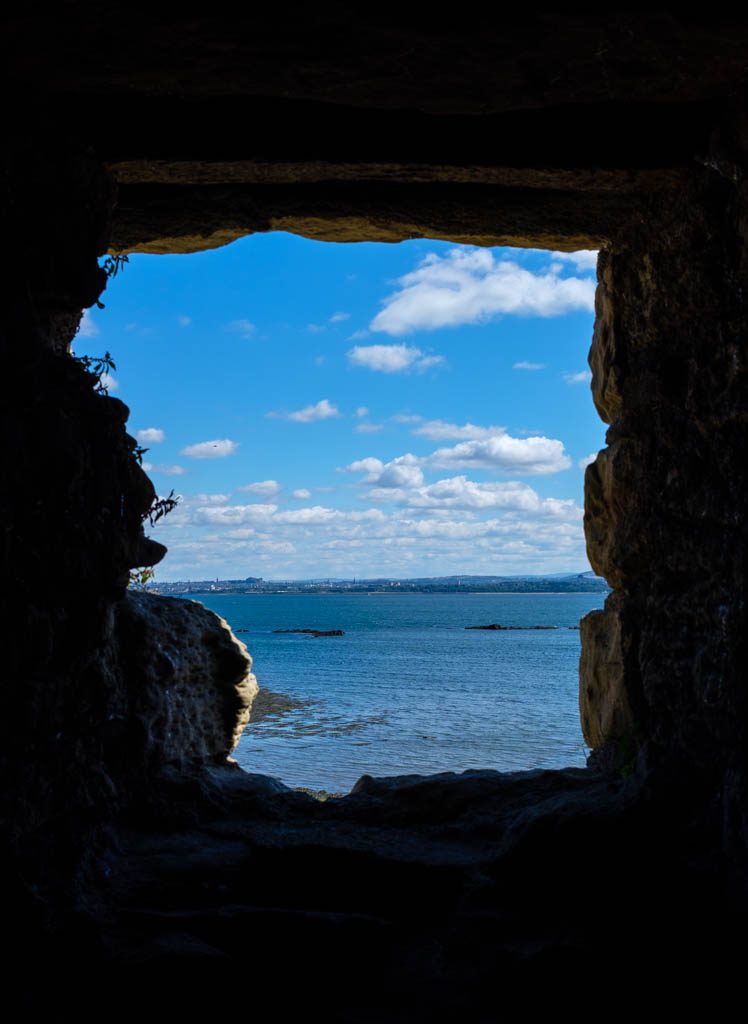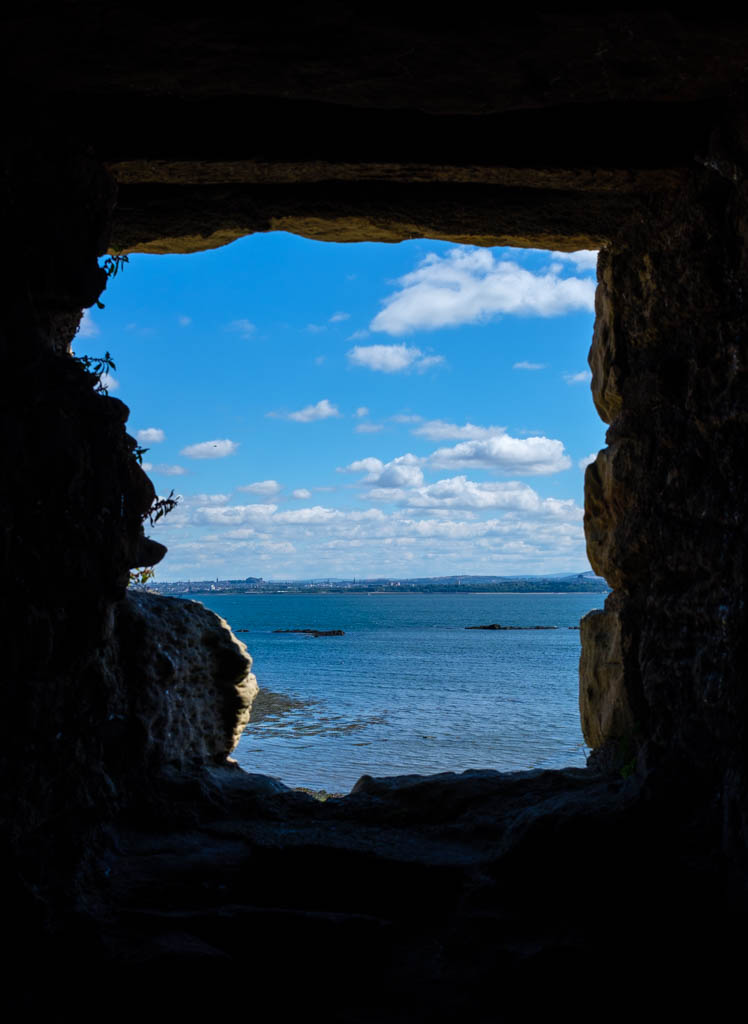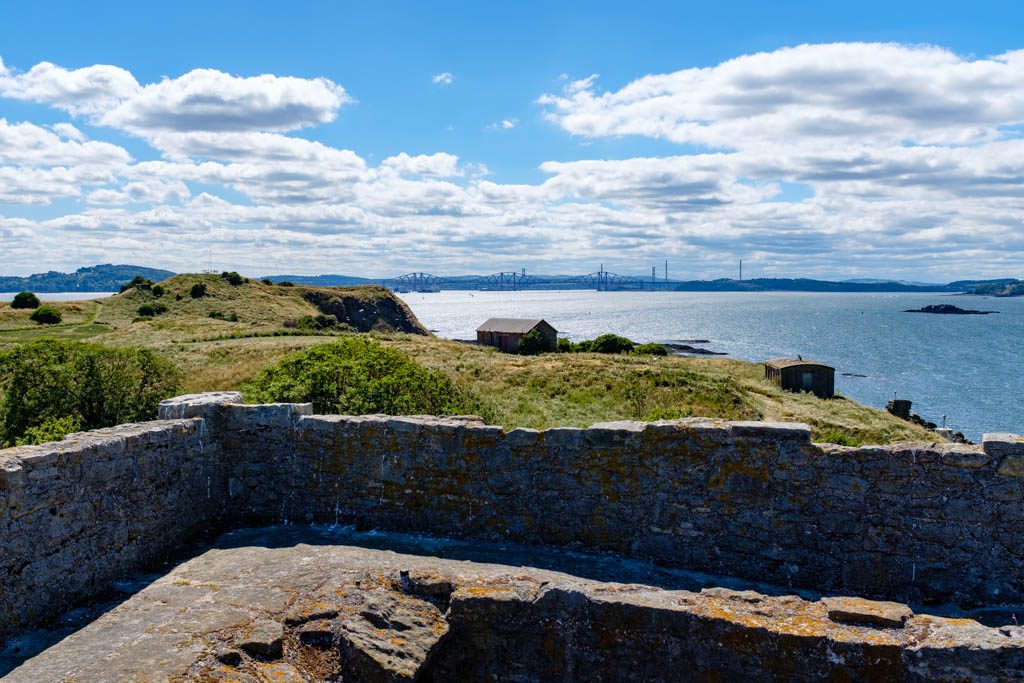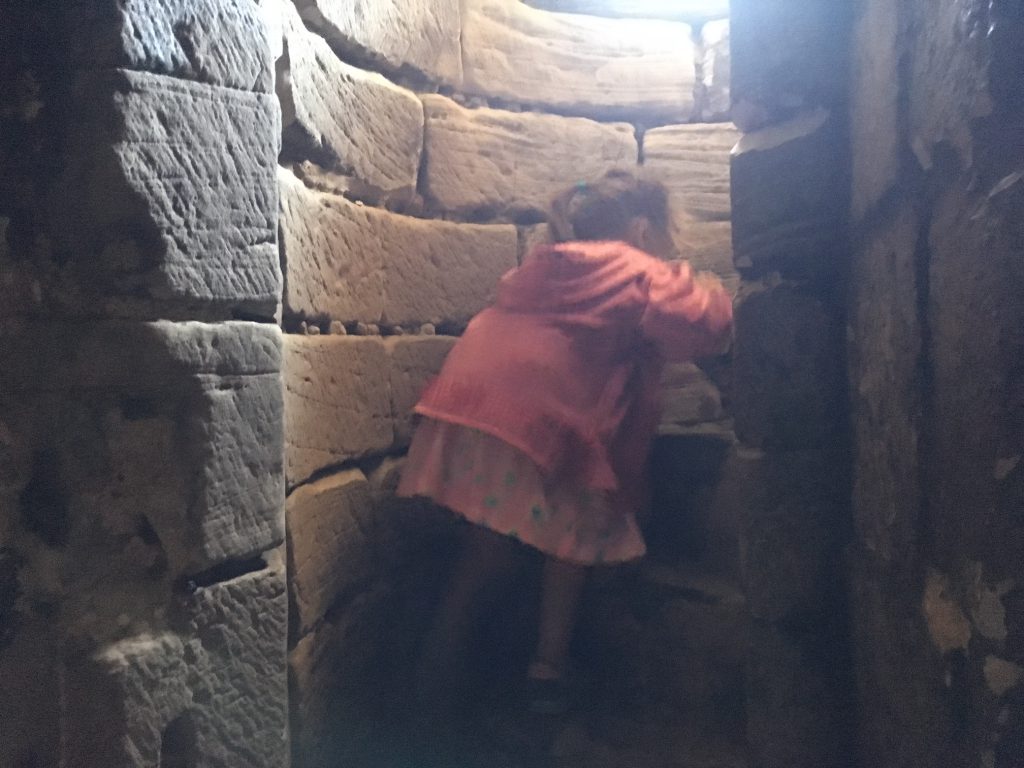 If you're a bit iffy about heights, I'd recommend skipping the bell tower. The stairs are steep enough that you almost need to treat them like a ladder and feel like they're floating.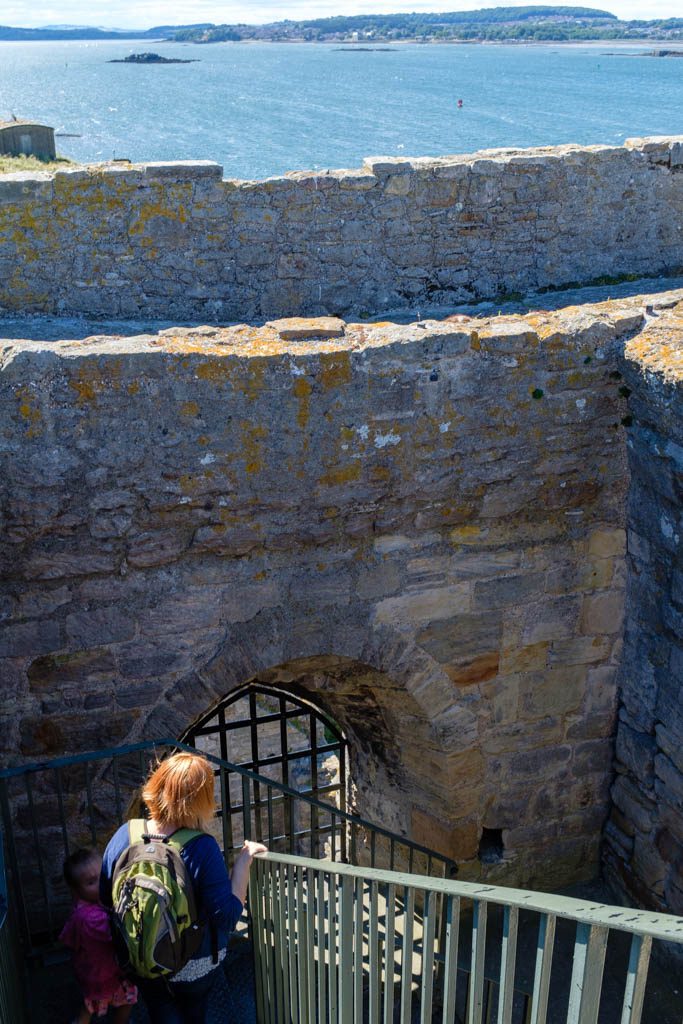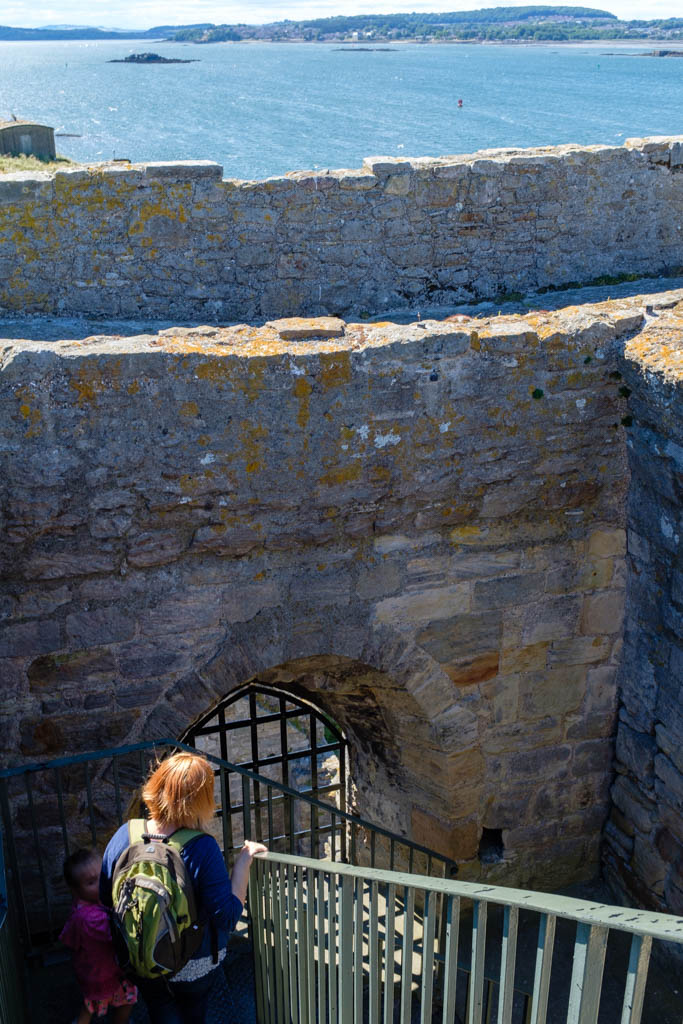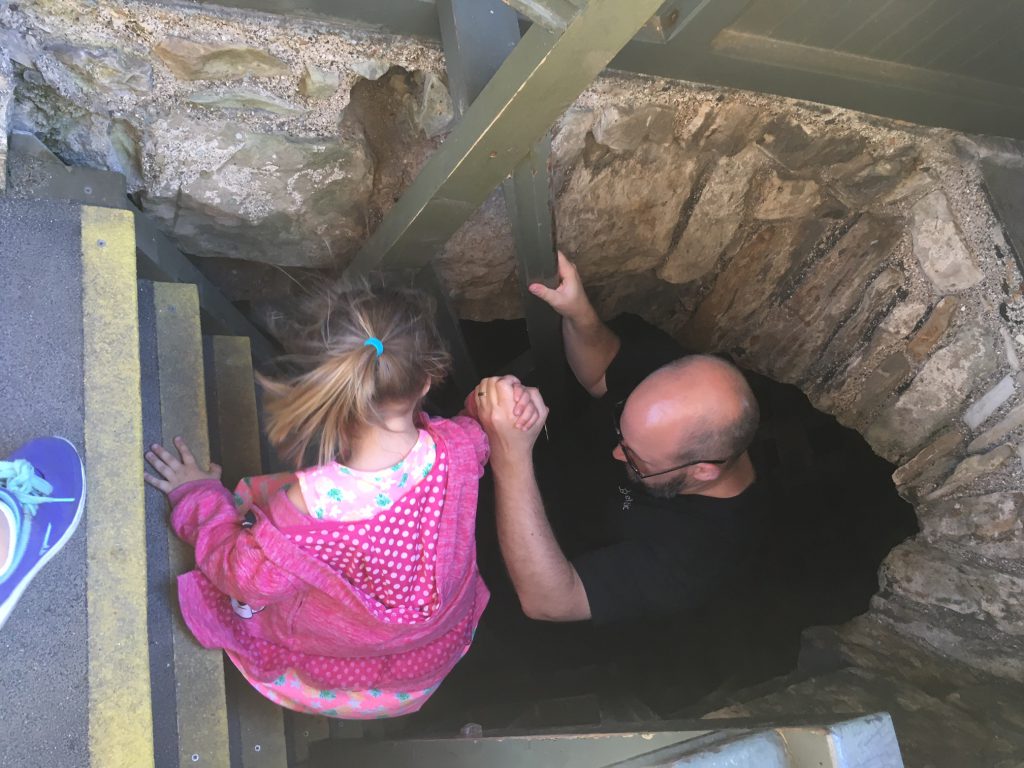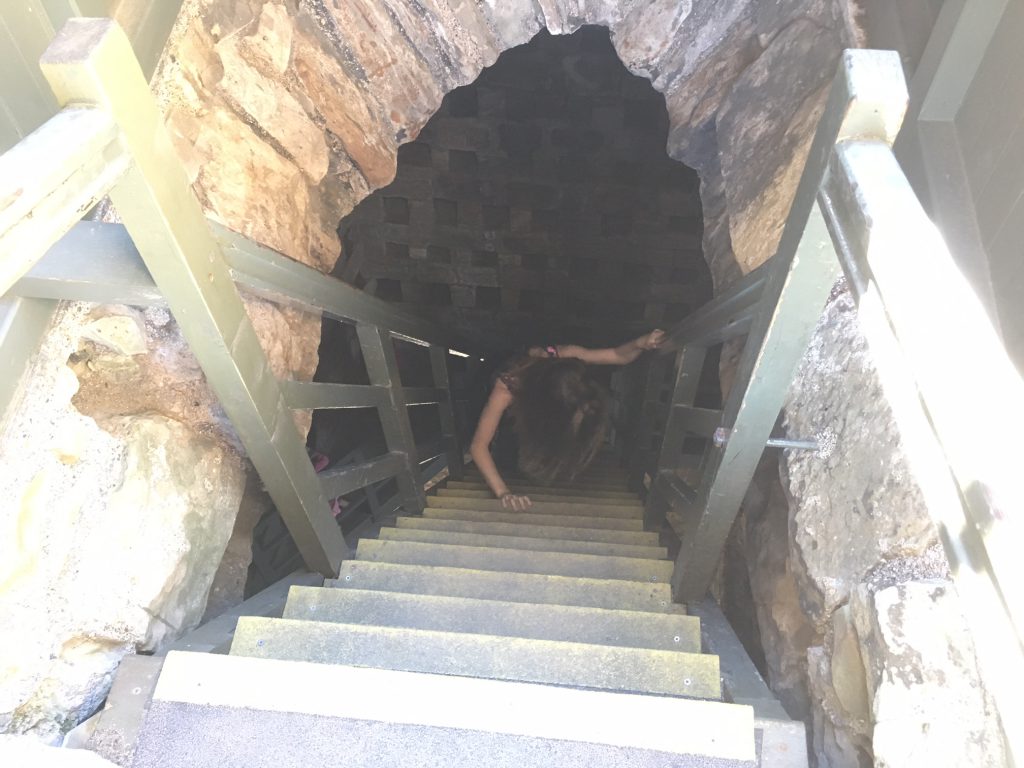 One visit doesn't do the island justice and both times we've been there we've left feeling like there was so much more to explore.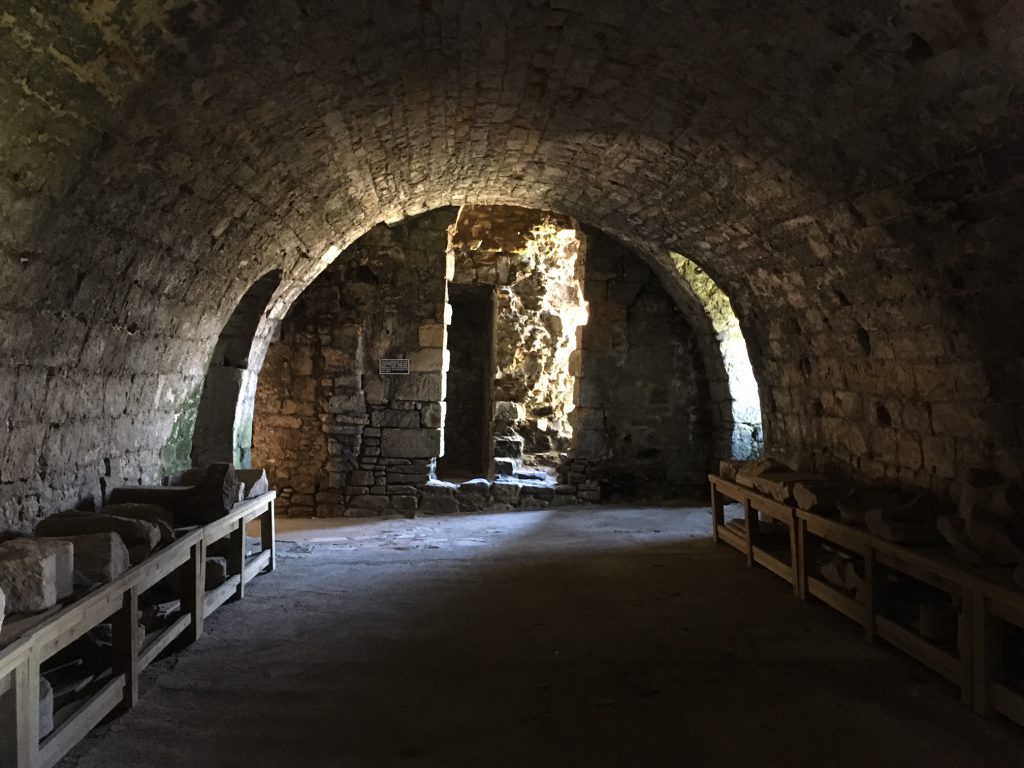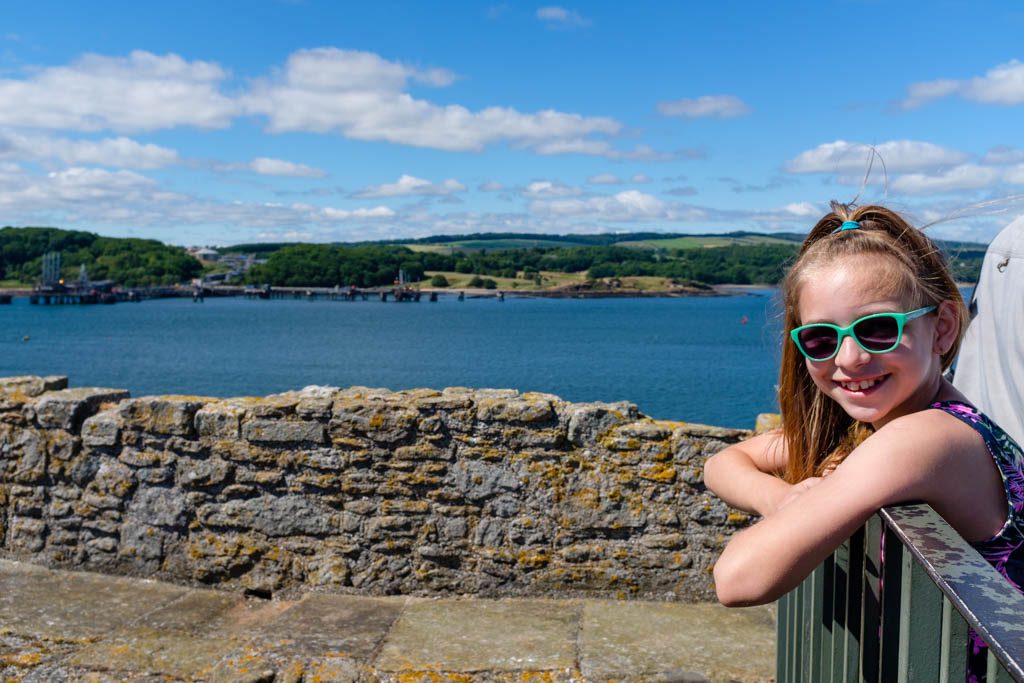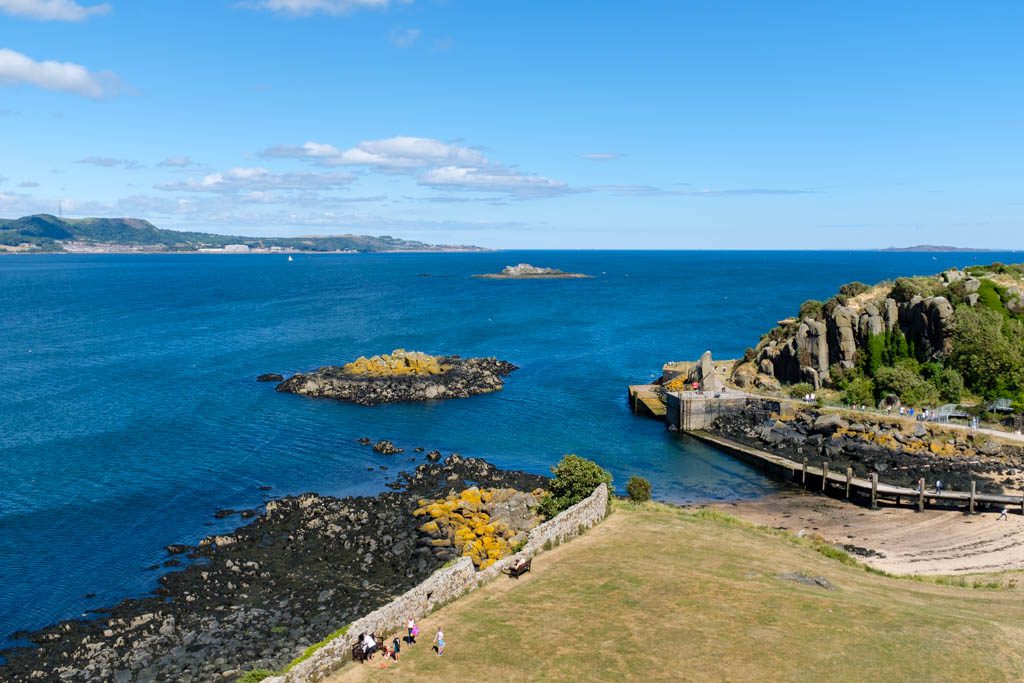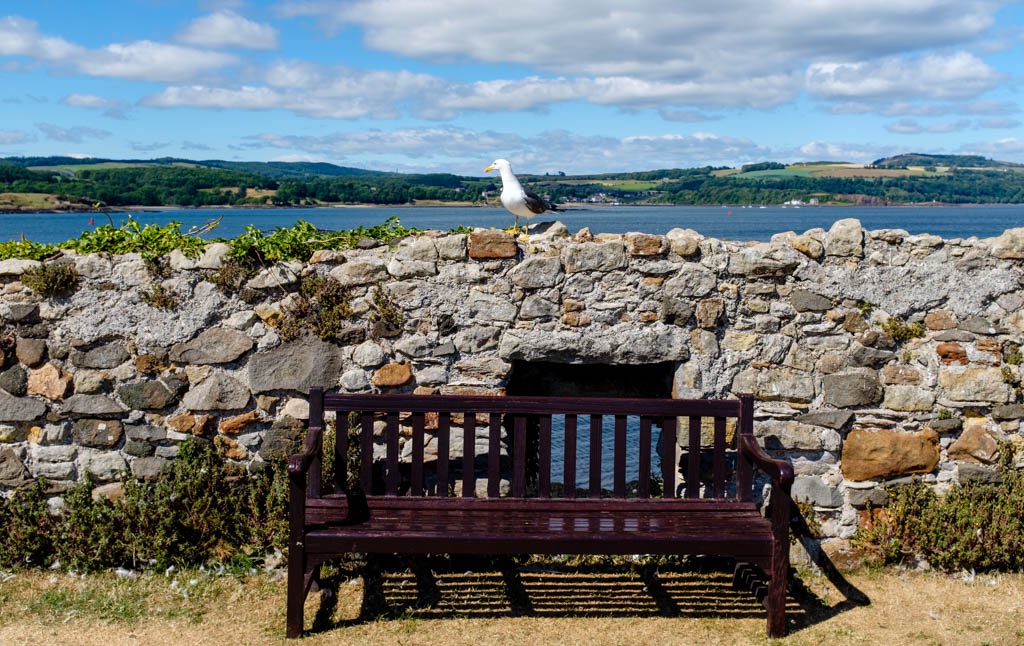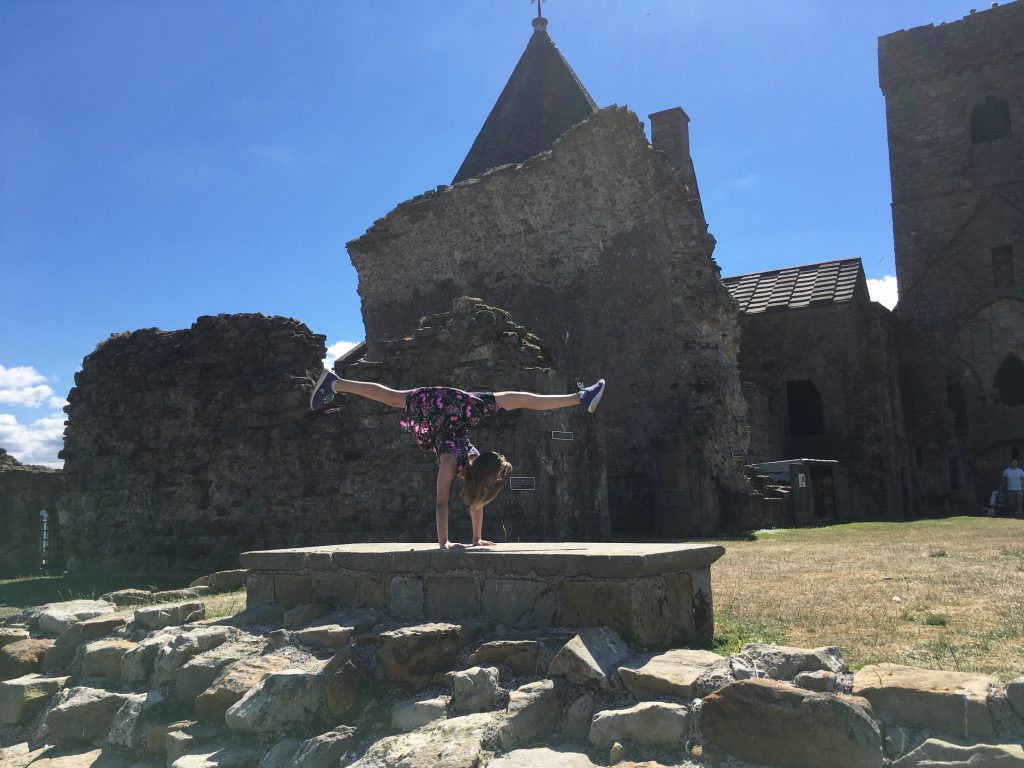 There are small beaches around Inchcolm and they're a nice spot for a picnic on a clear day. The kids, of course, were drawn to the sand and water.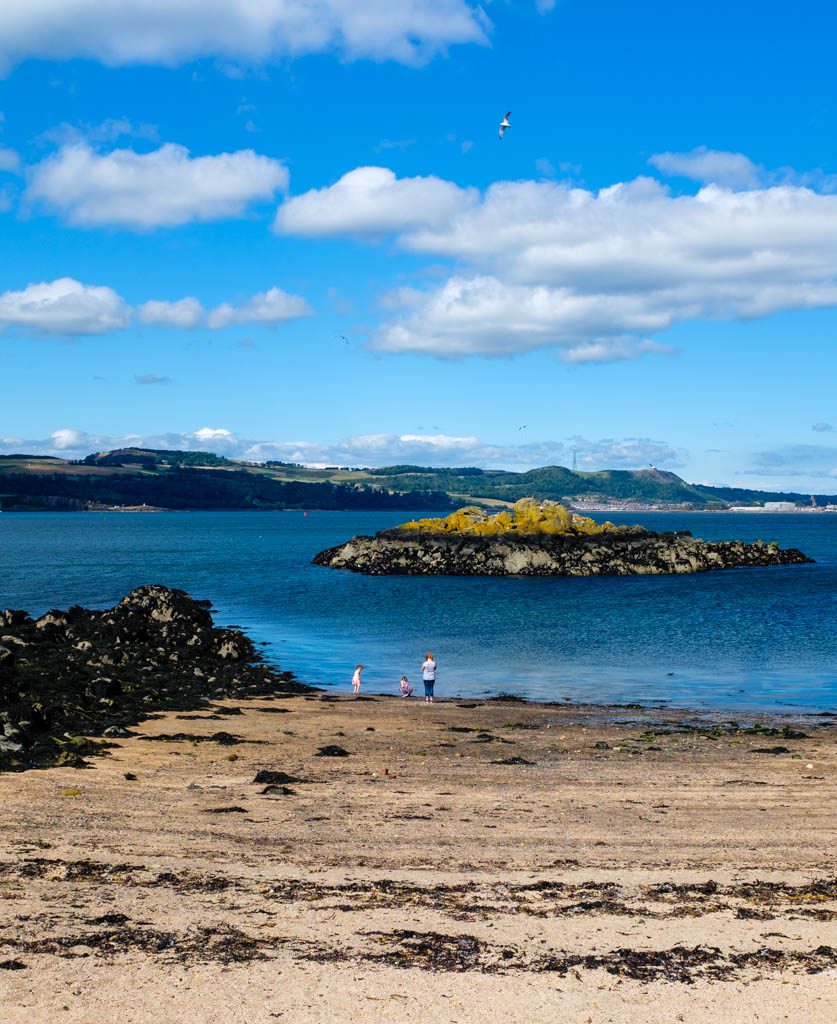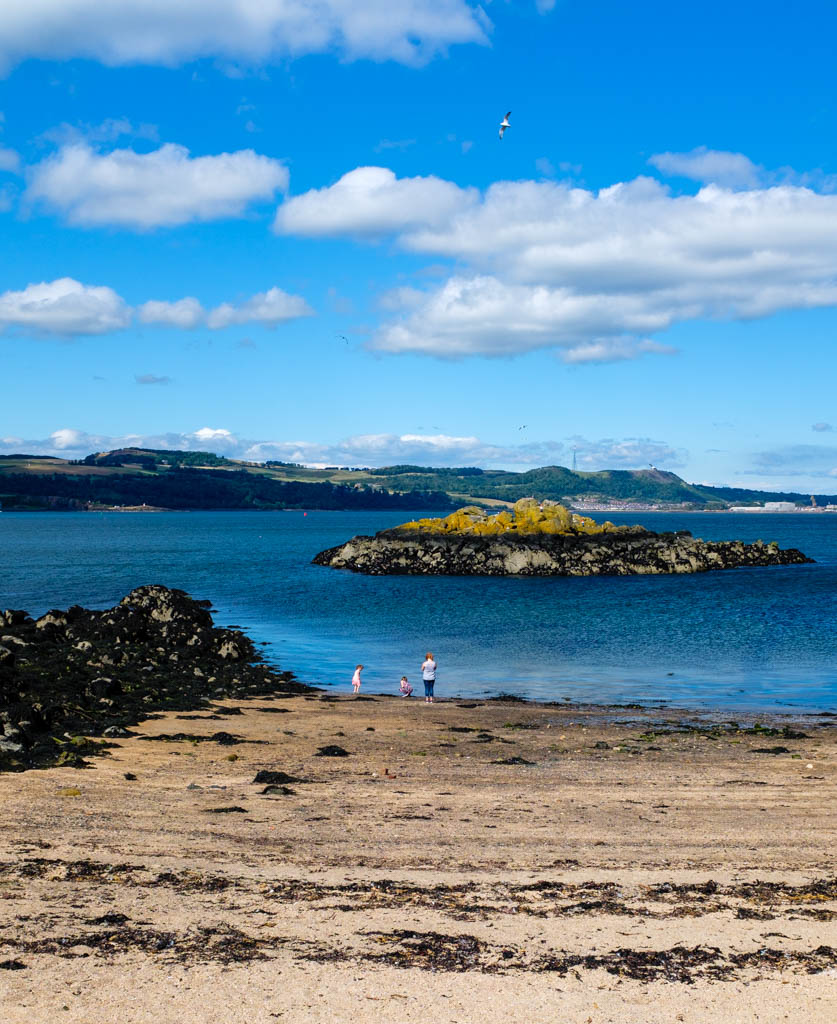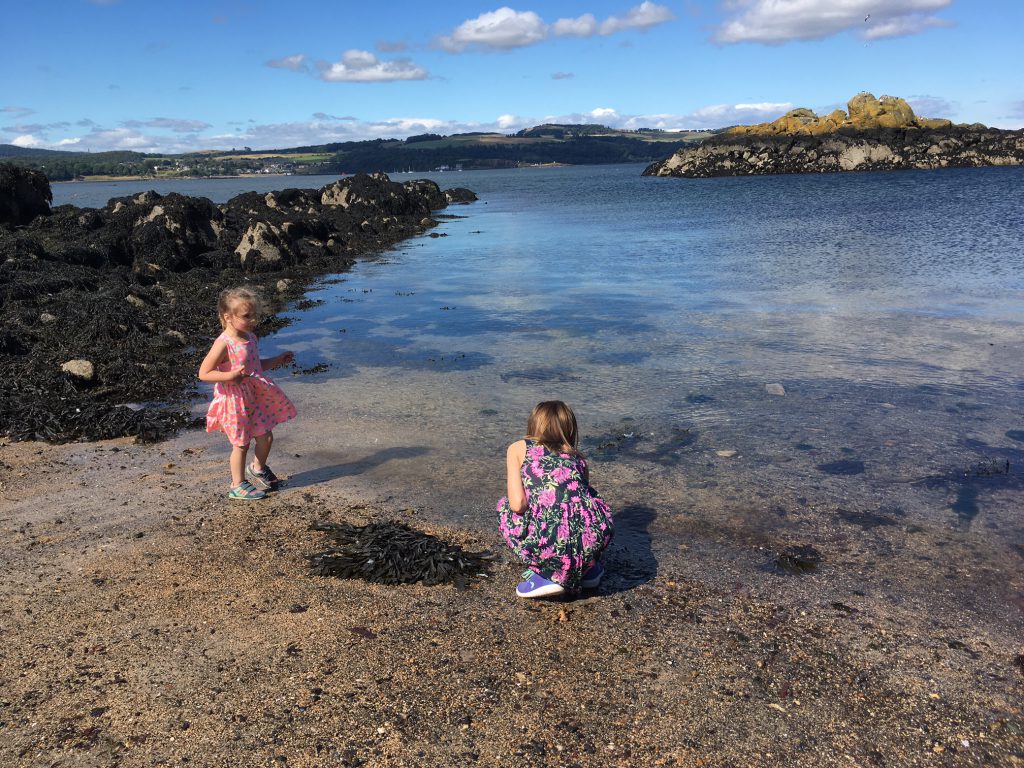 We really lucked out with the weather for our day on Inchcolm Island, but it's worth visiting even on a gloomy day. Our first visit was a moody photographer's dream and you could really feel the ghosts of history. Whatever the weather, you won't regret a visit. You can book your tickets at Maid of the Forth.