I'm fully embracing how much I love creating peekaboo crafts. They're an easy way to use up scraps of fabric and the possibilities are endless. I've gotten addicted to making this style of lightweight earrings–they're super fun with the faux leather and pop of colour from the fabric and they're so lightweight that you barely notice you're wearing them (until someone compliments you, that is!). I'm loving these Trendy Peekaboo Earrings–they're perfect no matter the season! This post first appeared on The Idea Room.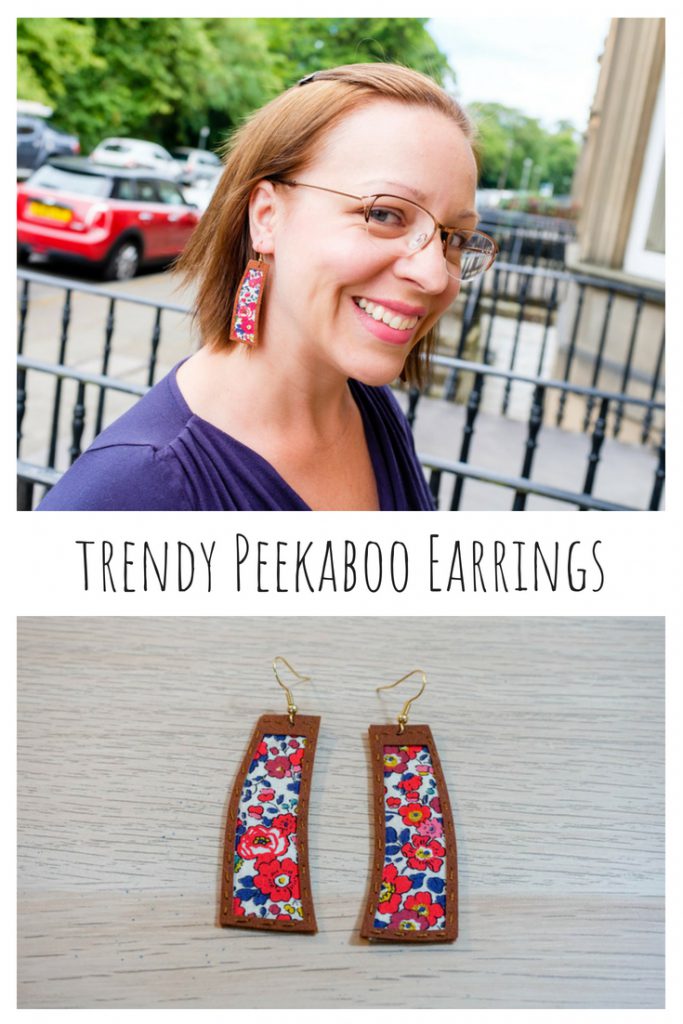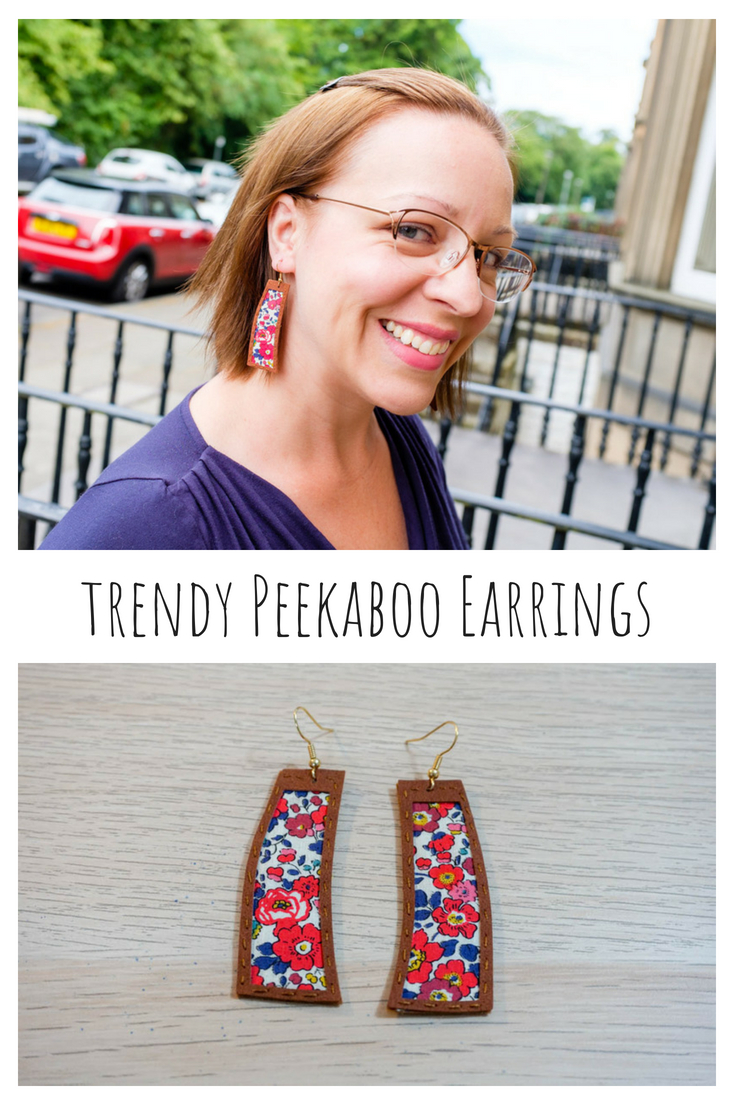 This post contains affiliate links.
Supplies:
faux leather (I used a faux suede)
fun piece of fabric
coordinating thread
needle
earring hooks
jewelry pliers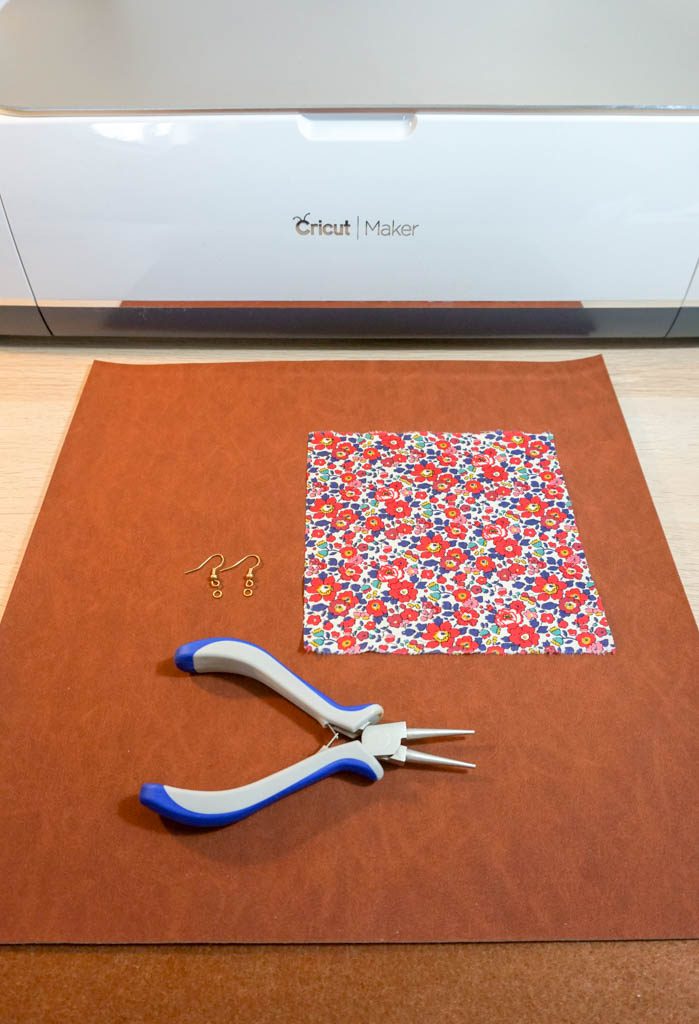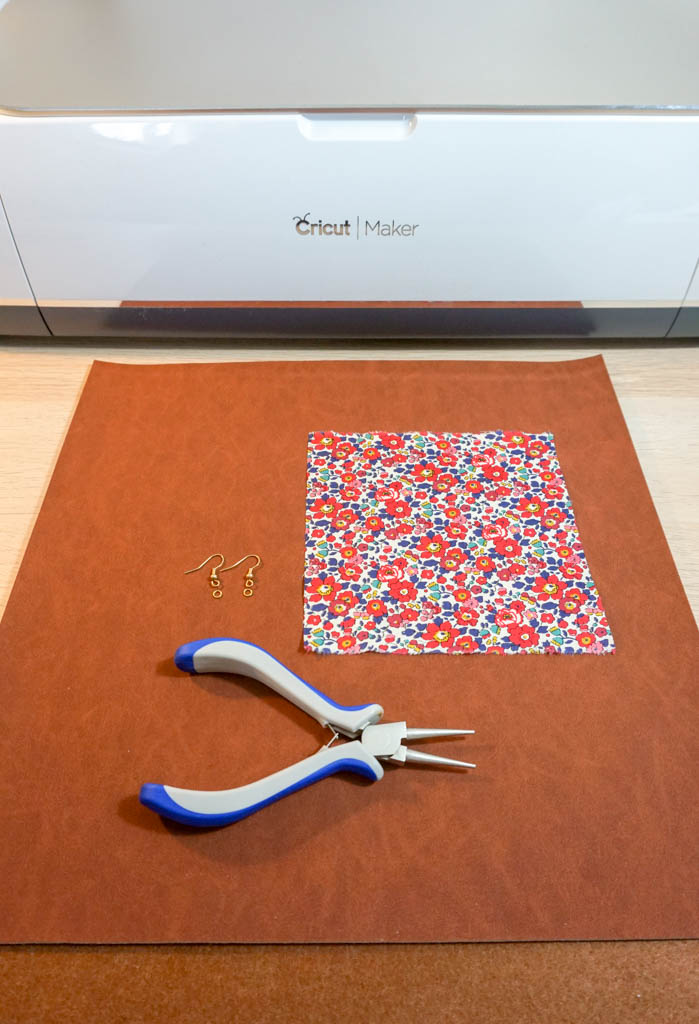 Download the SVG and upload it to Design Space. Adjust the design to your desired size–I made mine 5″ tall. Each earring is three pieces–set whatever colours you want to the matching pieces. On mine, the brown cutout is the faux leather, the pink is the fabric, and the grey is the felt. Cut out your pieces.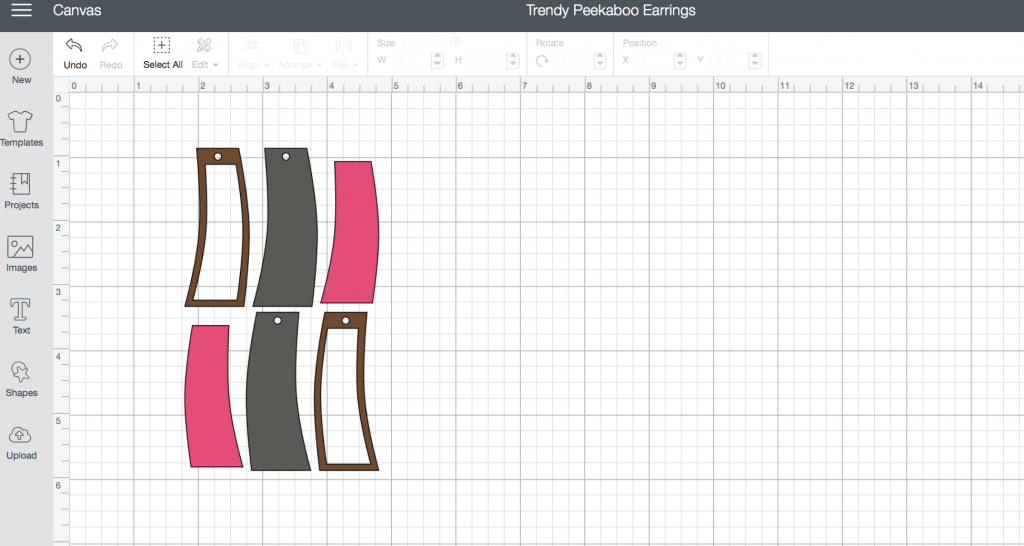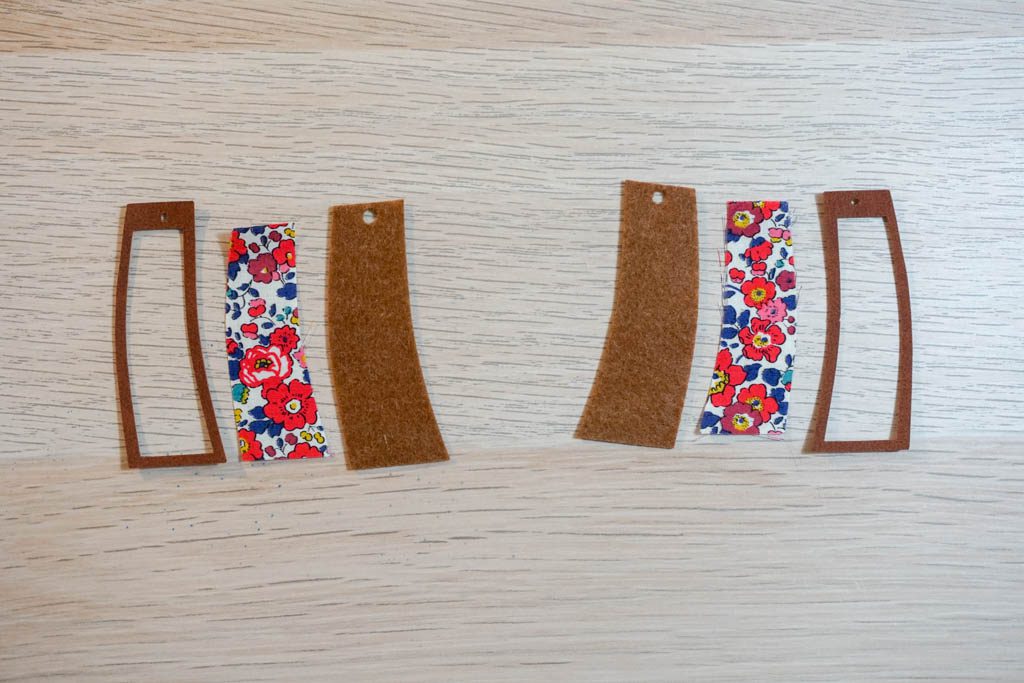 Layer the pieces so that the felt is on the bottom, the fabric in the middle, and the faux leather on top. If you want to put a dab of glue on any bit of it for stability purposes before you start stitching, go ahead. If you want to skip the stitching altogether (no judgment from me–it can be a bit finicky!), make sure you glue super thinly–any bumps will show up.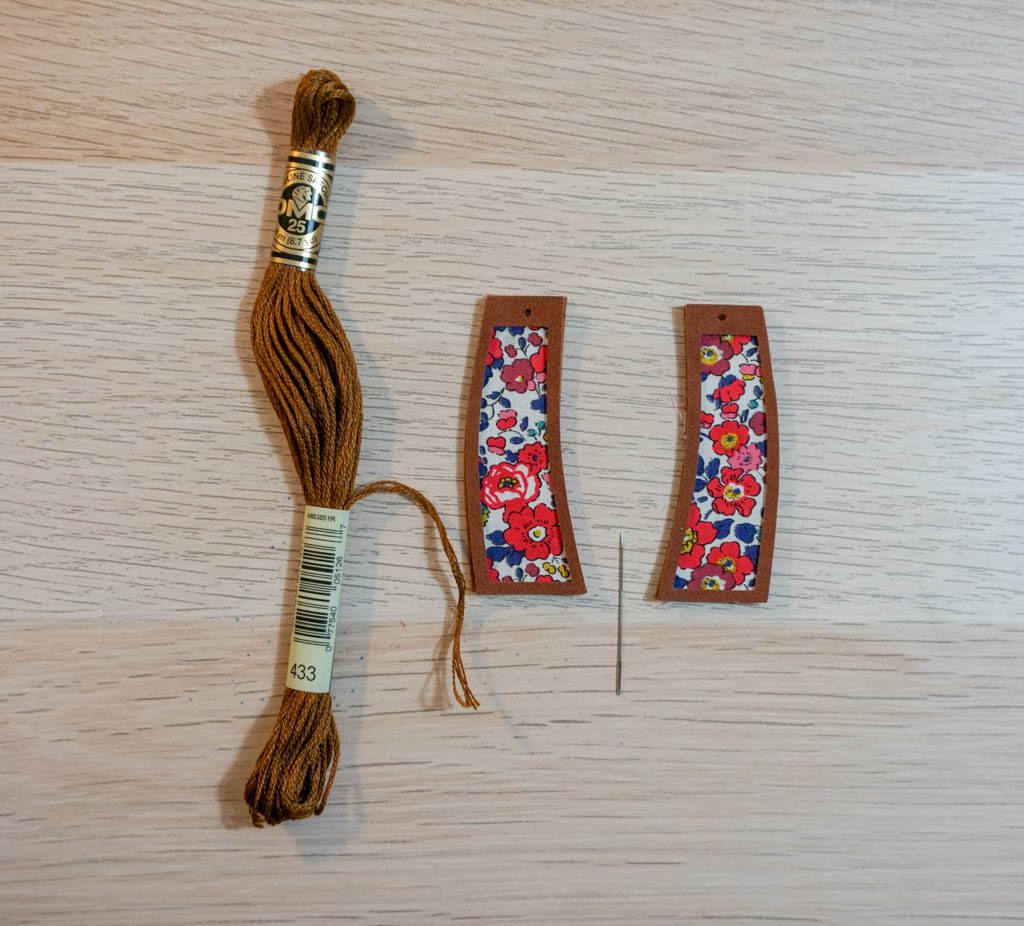 Using a single strand of thread, stitch your way around the earrings. Tie it off in the back and snip the thread as close to the knot as you can get.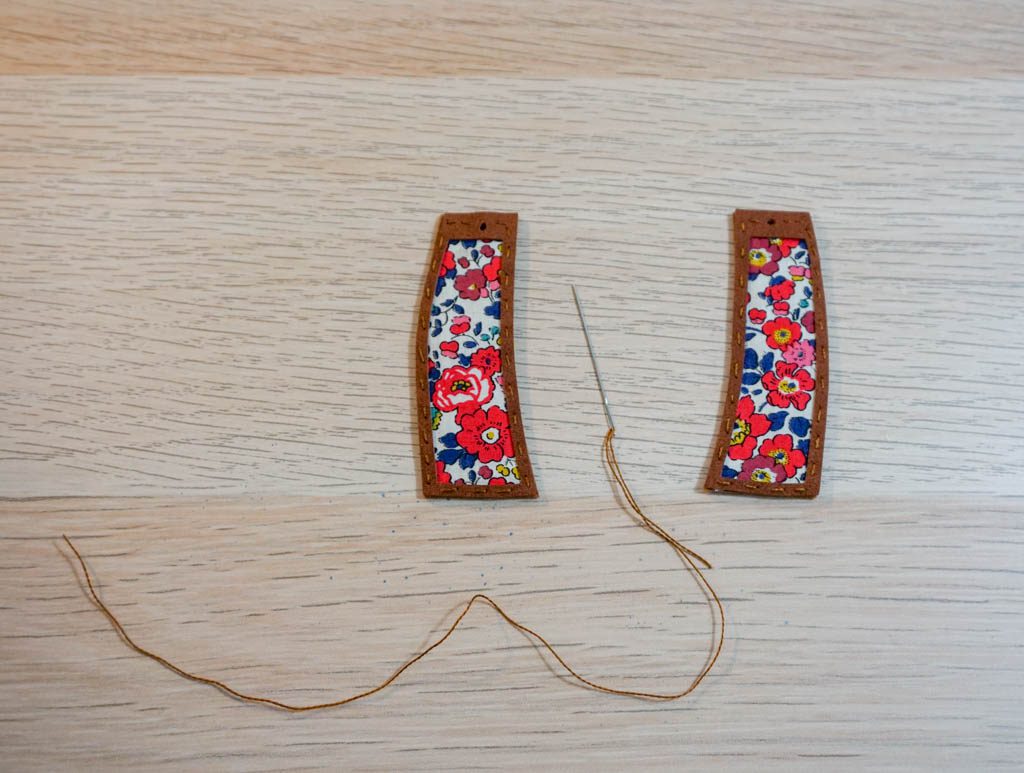 Attach your earring backs with the jewelry pliers.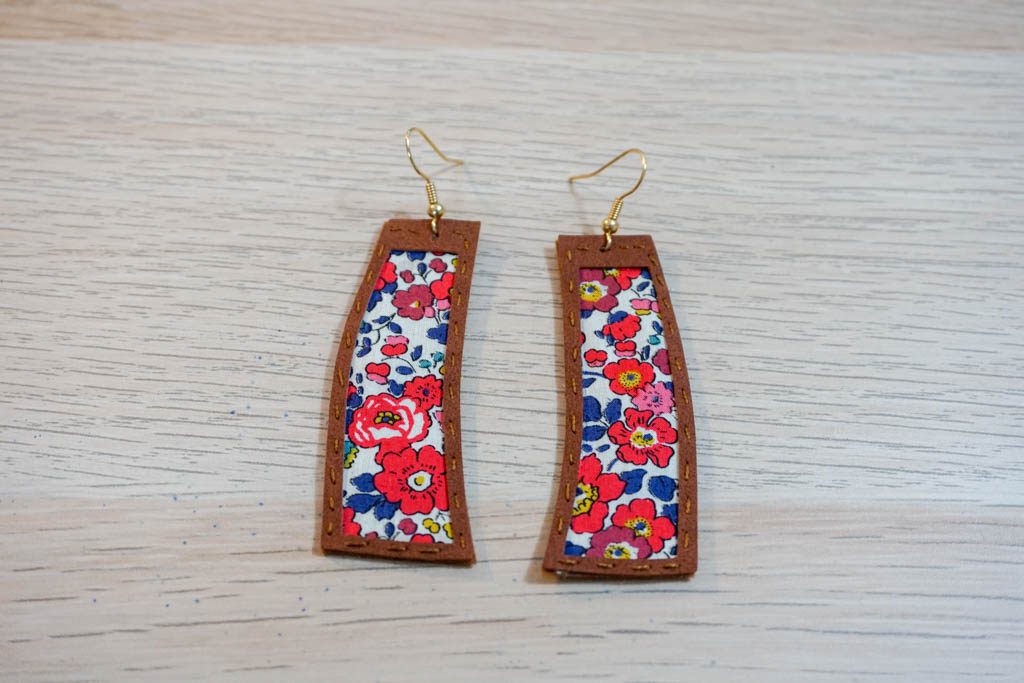 I really enjoy making this style earring. You can customize them with favourite colours and it's a great way to use up fabric scraps. I'm wearing my Trendy Peekaboo Earrings as a fun way to transition to fall!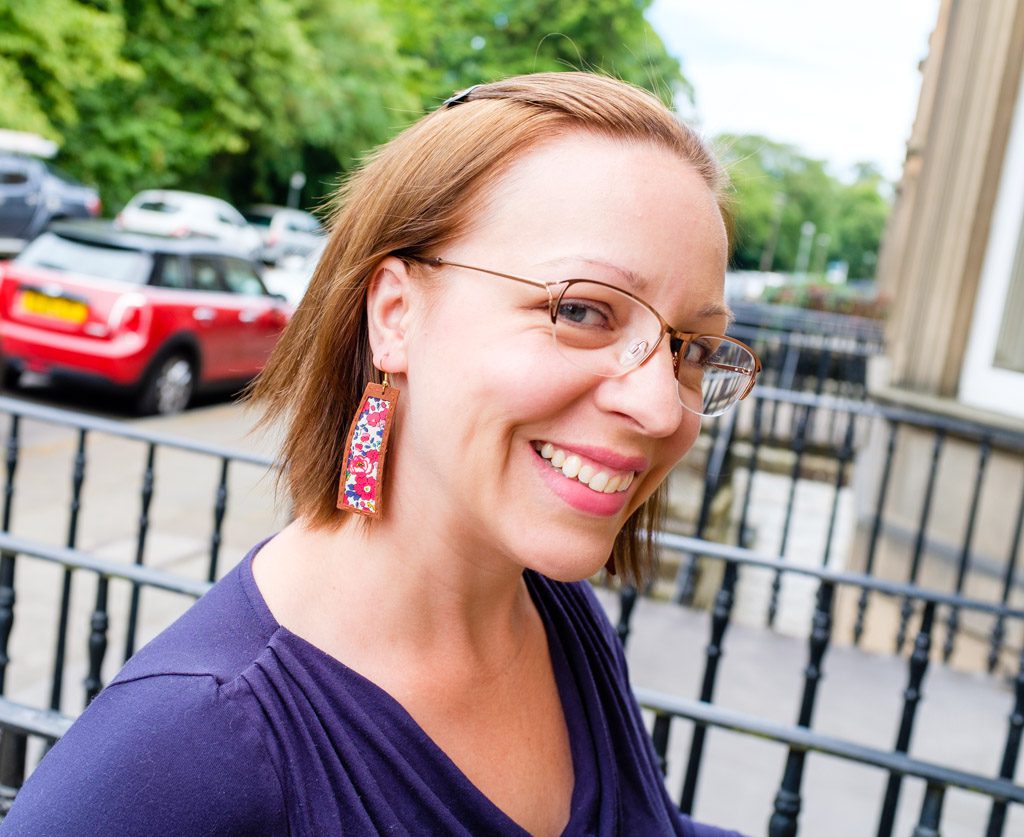 SaveSave
SaveSave