There's nothing better than those first few warm days of the year, especially after a rough winter. I feel like I've been in heavy clothes for forever and had to go digging for lighter things to wear. I needed some lighter and brighter accessories, too, and tried out my favourite peekaboo crafting style in the form of earrings. These Peekaboo Earrings are super lightweight and give you that bright pop of colour that we all crave.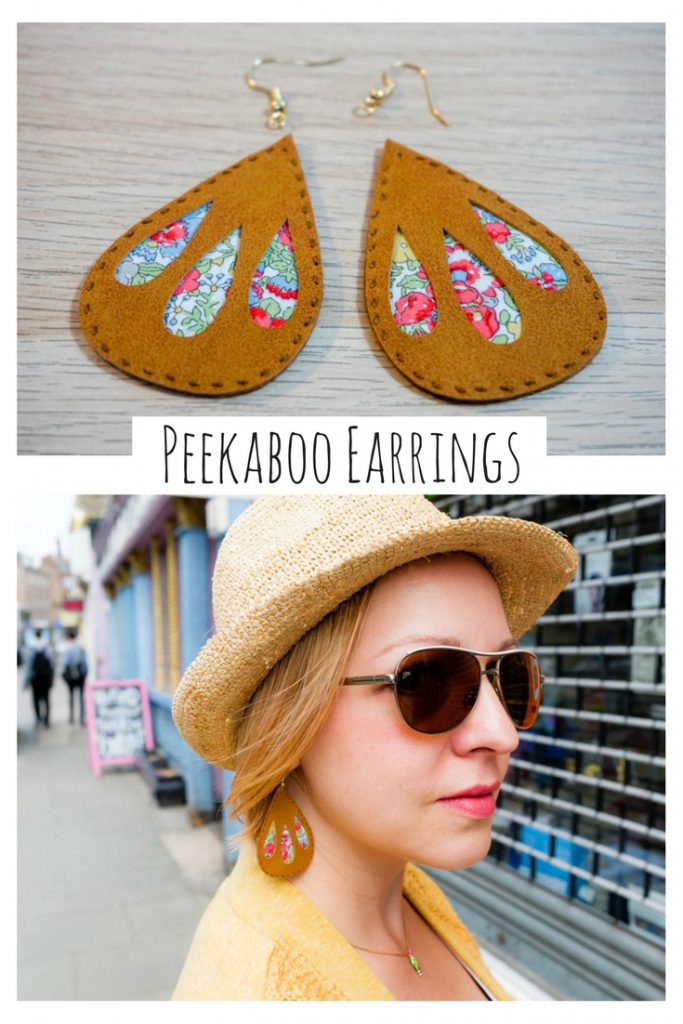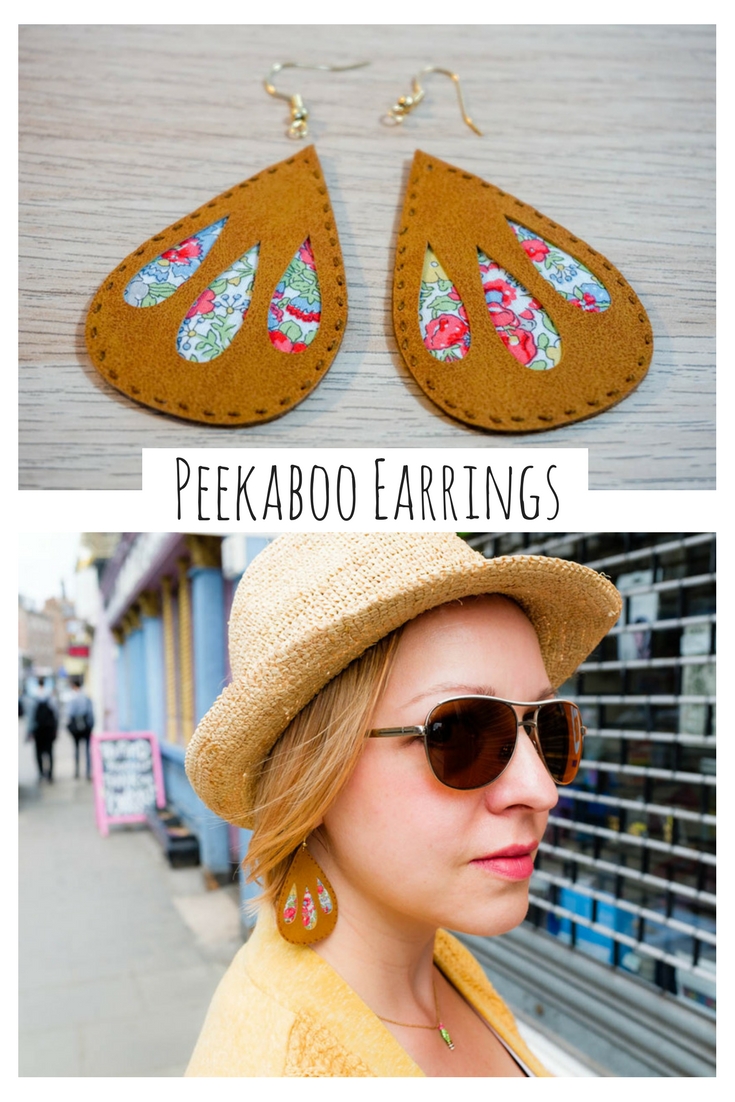 This post contains affiliate links.
Supplies:
floral fabric
brown thread
needle
jewelry pliers
earring hooks
felt glue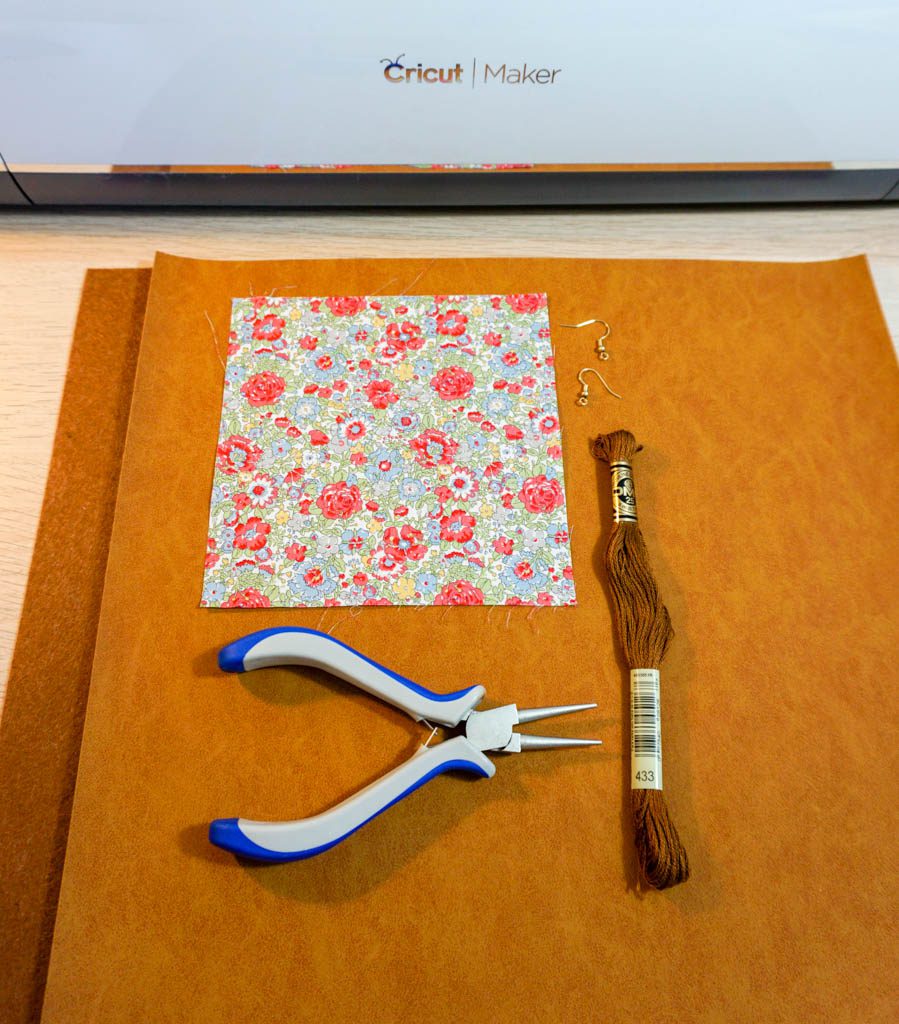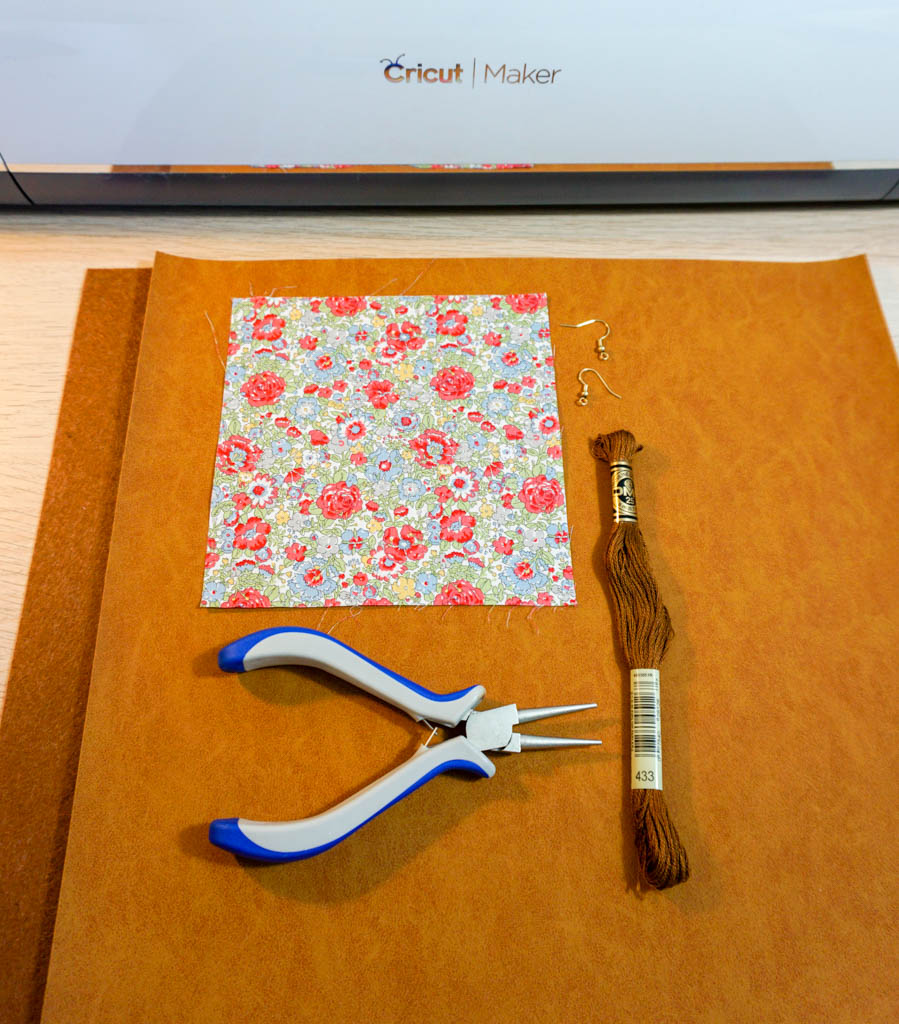 Download the Peekaboo Earrings file from the supply list and upload it to Design Space. Copy and paste the set so that you have two sets of three. Colour code it in whatever colours you want–in mine, the red is the faux suede, the teardrop with the hole is the felt, and the teardrop with the point cut off is the fabric.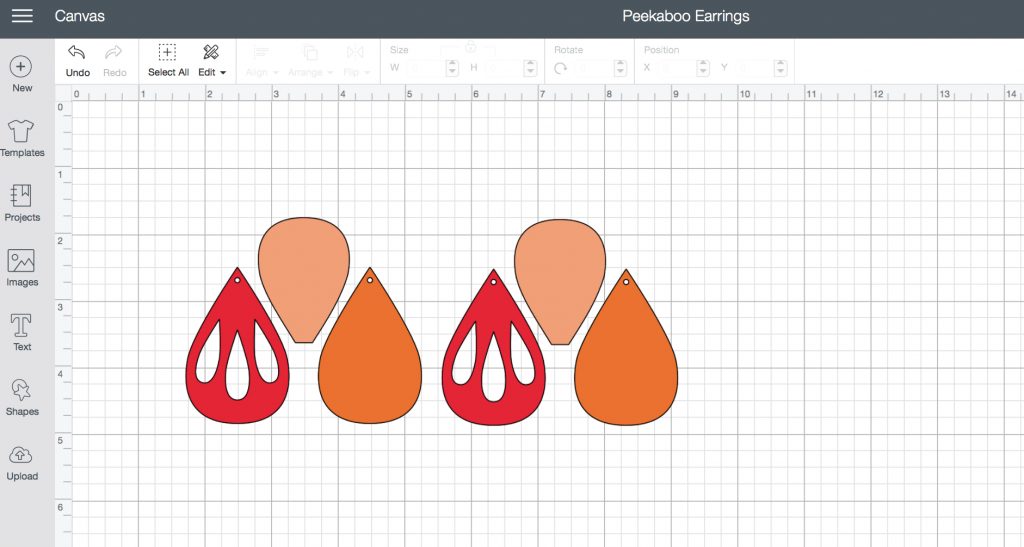 Cut out your pieces.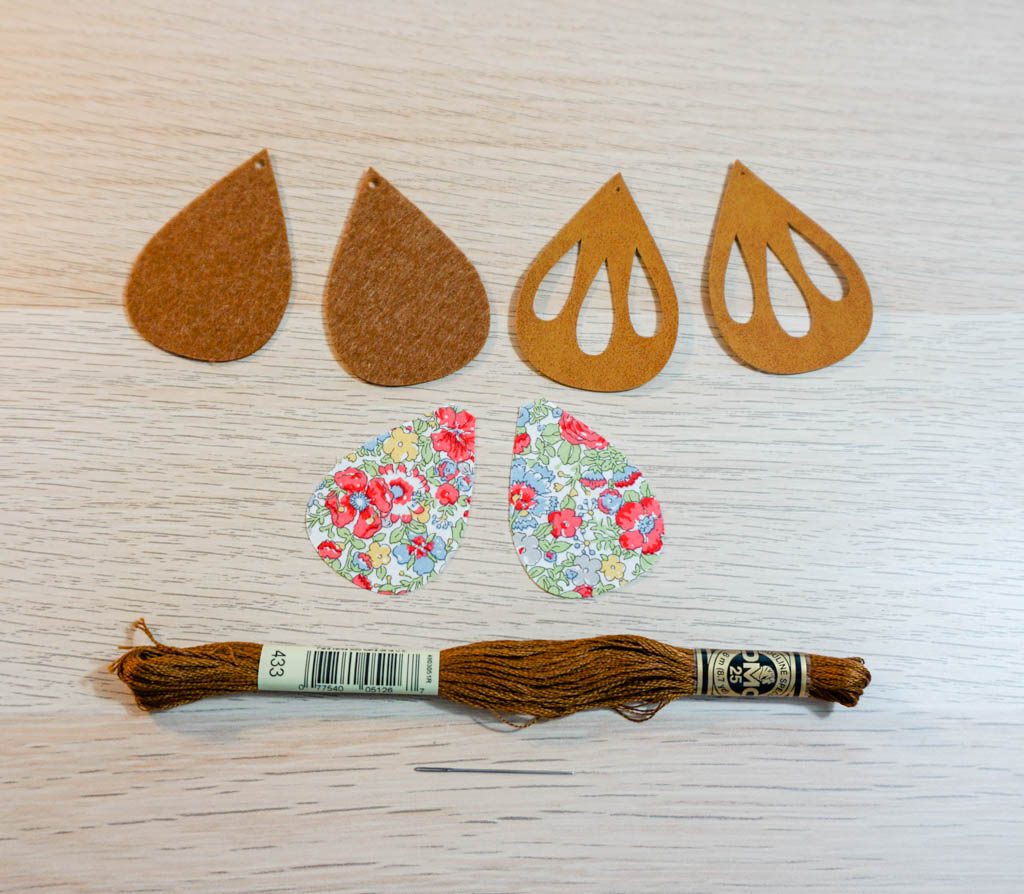 Use a tiny dab of felt glue to secure the pieces before you start stitching. I really mean tiny–you don't want any lumps of glue showing and it will be more difficult to stitch if glue is in the way.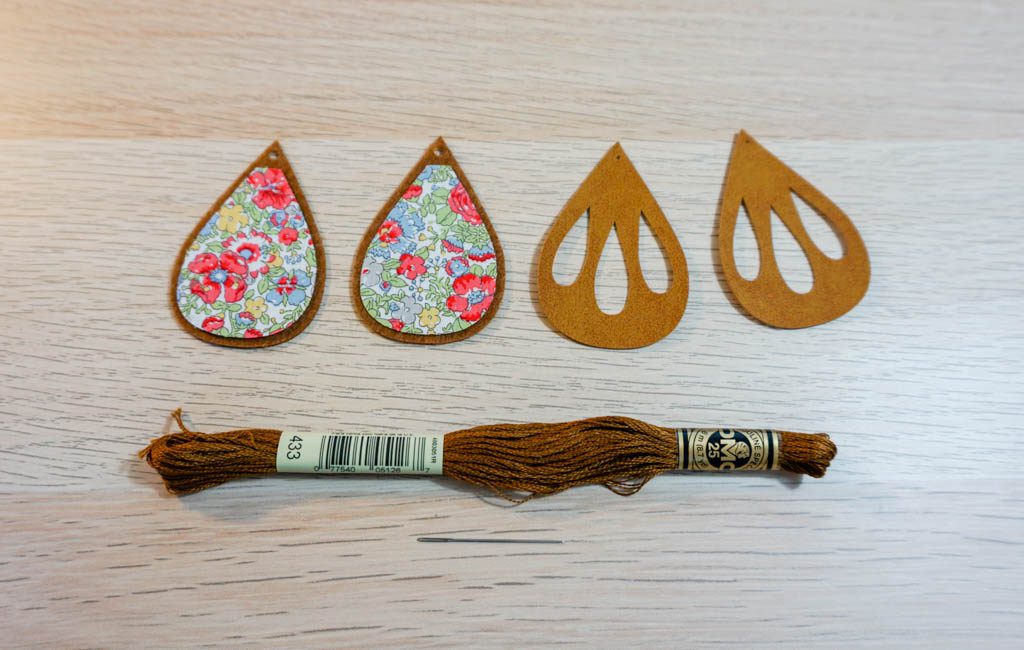 Stitch your way around the outside of the earrings using as small a stitch as you can manage.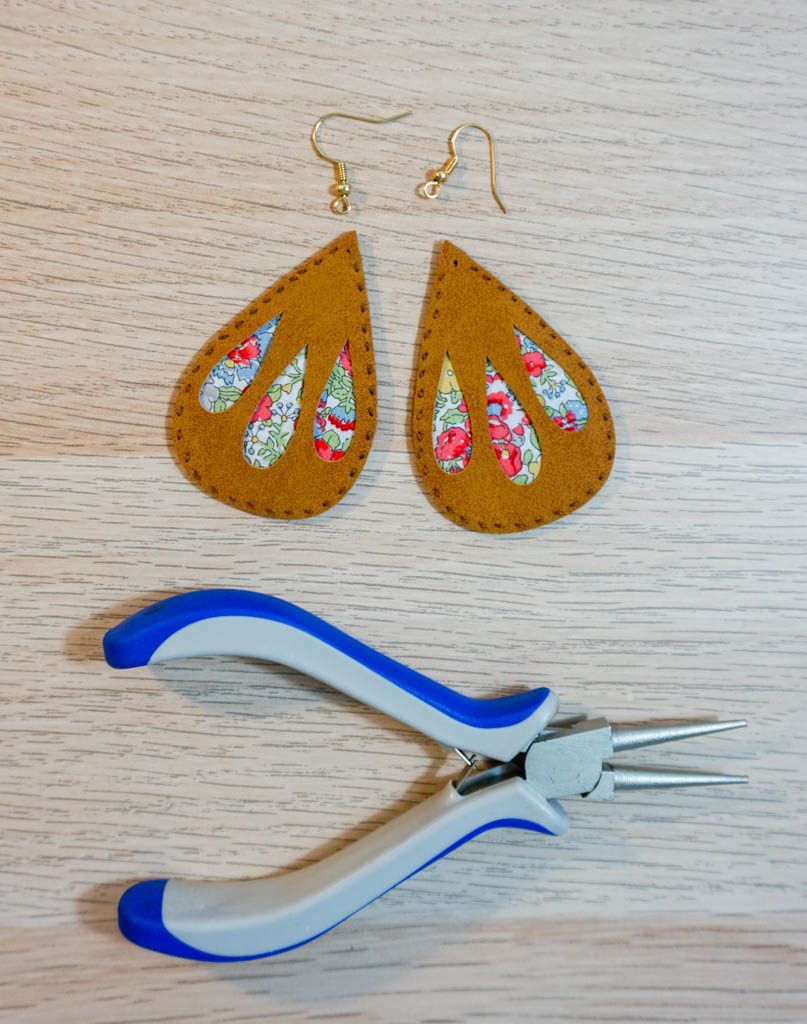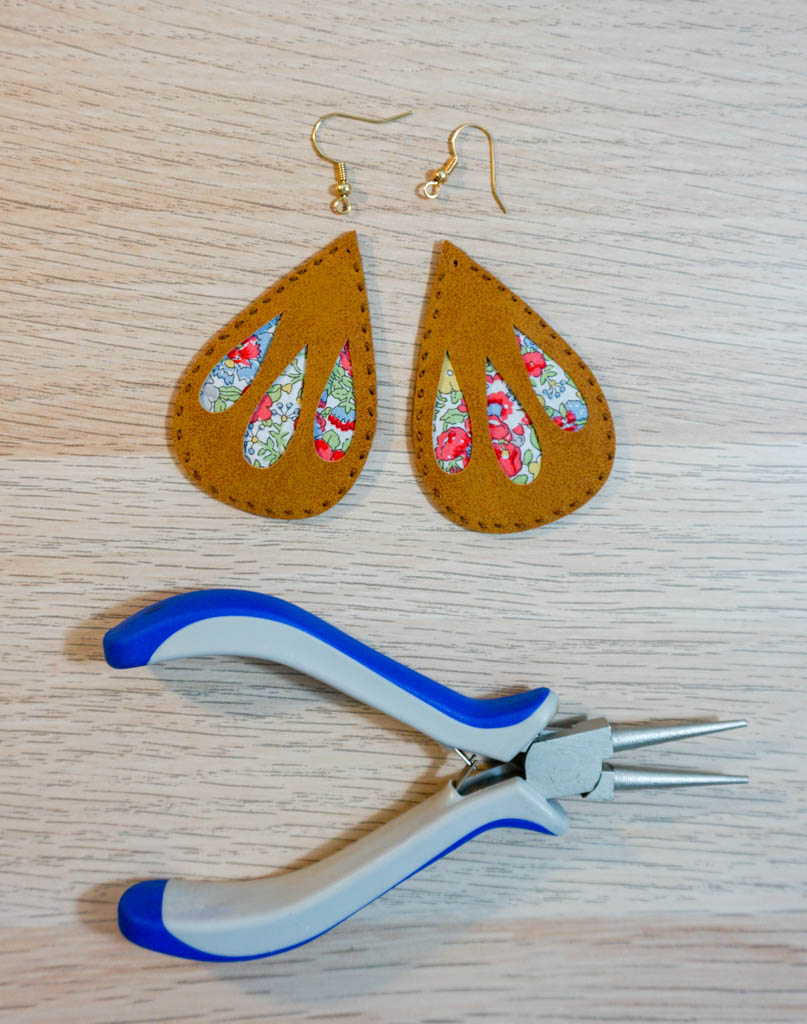 Attach the earring hooks and you're finished!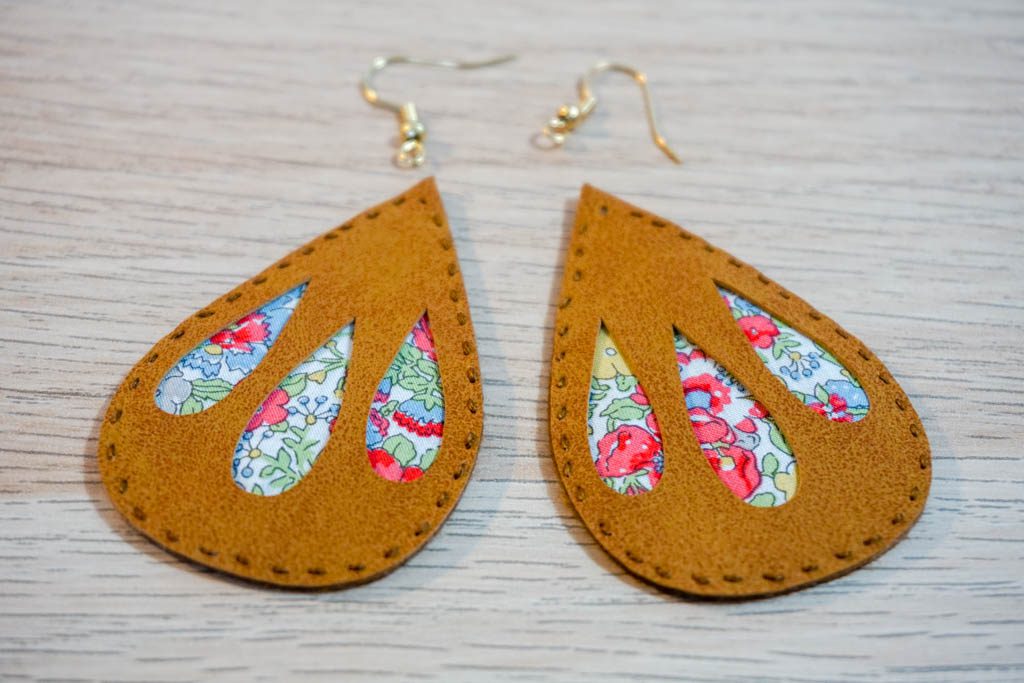 These Peekaboo Earrings are a lot of fun to wear on a warm spring day. That pop of colour is everything! They'd make a great gift, too. Just pick out a fabric in her favourite colours and you're good to go. I'm imagining sets in all sorts of colour combinations!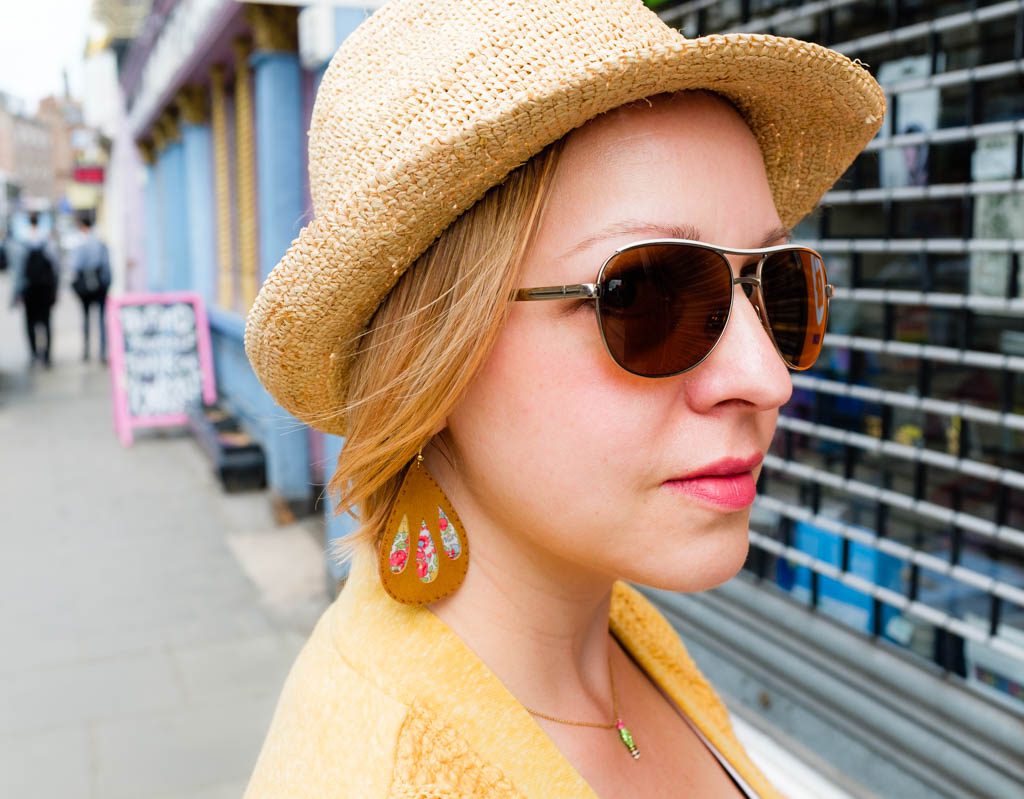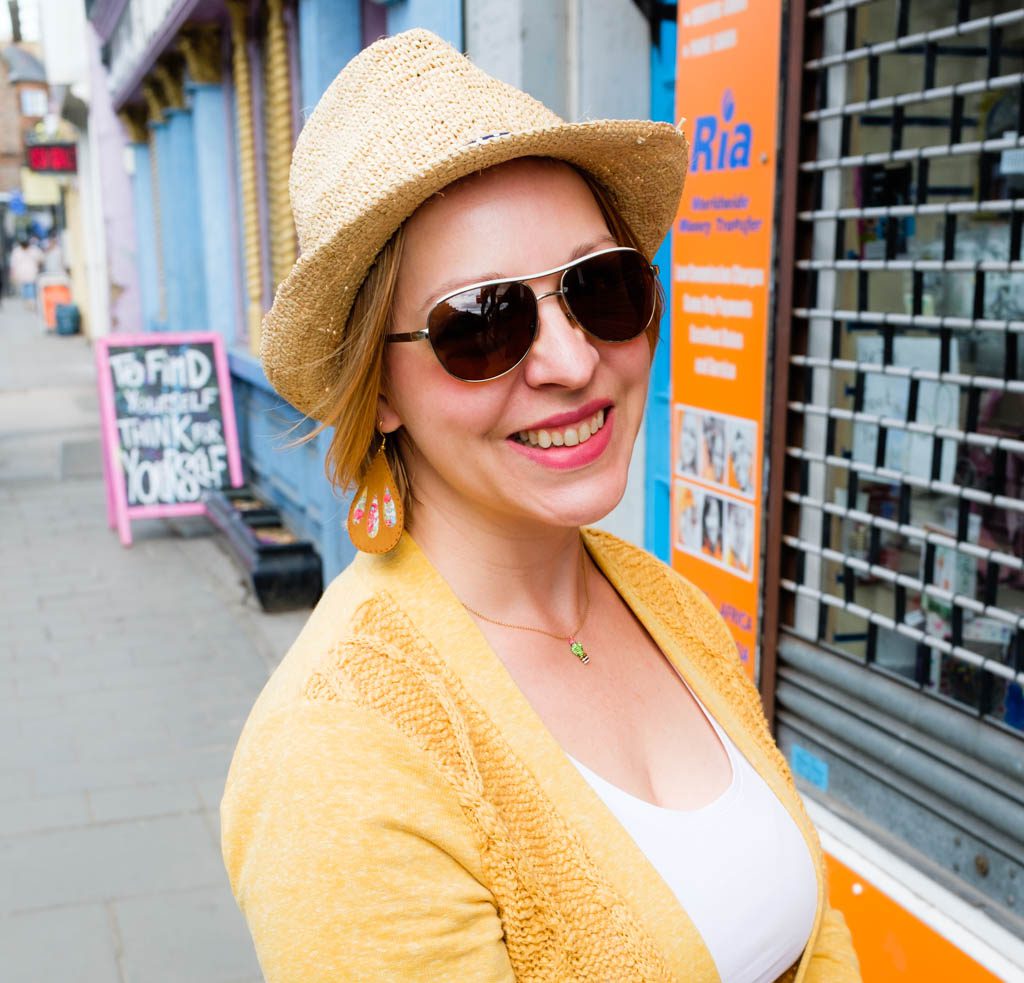 SaveSave
SaveSave
SaveSave