I don't know what it is about coasters, but I love them. I use them all the time–they're in drawers and on tables all around the house. If there isn't one in easy reach, it's quickly rectified. I don't have any memories of being forced to use coasters growing up so I don't know where my obsession came from, but it's a fun obsession to have. I realized that I didn't have a spring coaster for my desk (and goodness knows I always have a cup of coffee or tea as I'm working!), so I made these pretty Peekaboo Coasters and now both me and my cuppa are happy.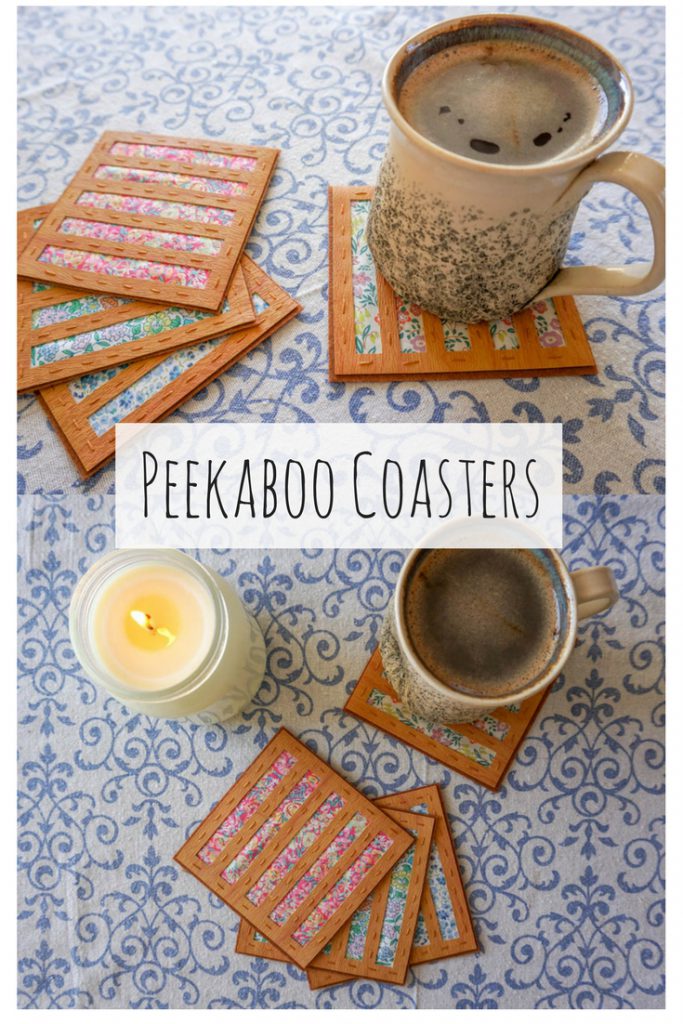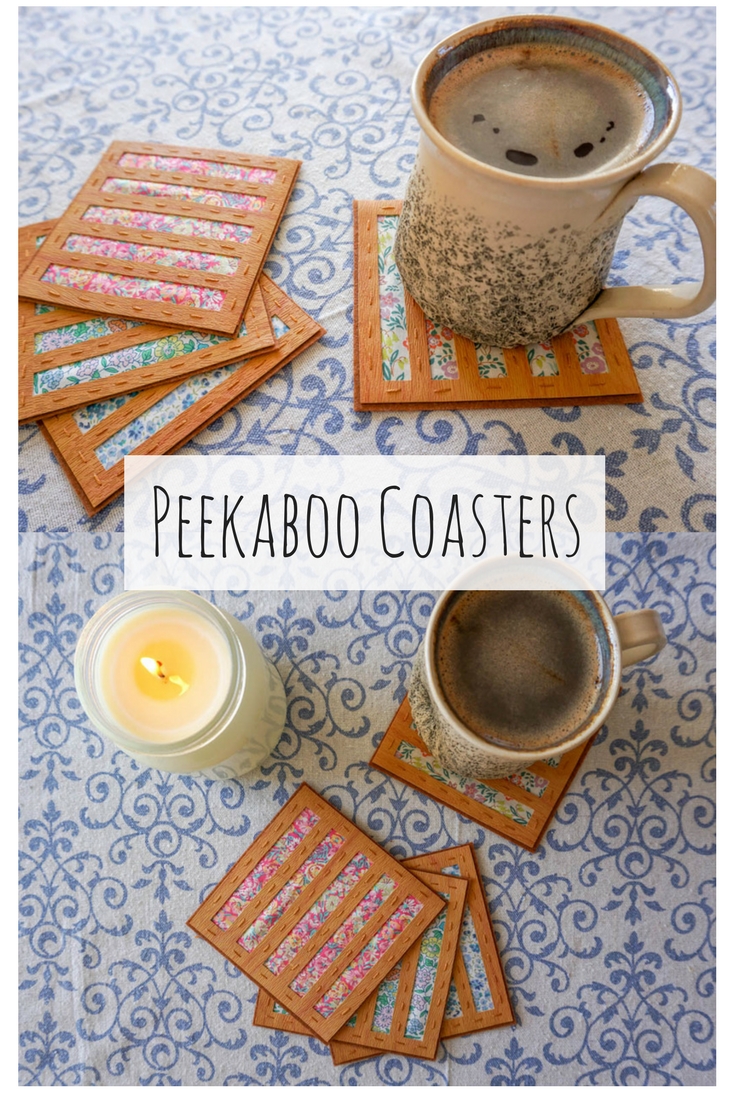 This post contains affiliate links.
Supplies:
felt (brown found in Felt Sky Sampler)
fabric (I used four pieces of Liberty of London fabric)
faux leather (Woodgrain in Boxwood)
glue
DMC 435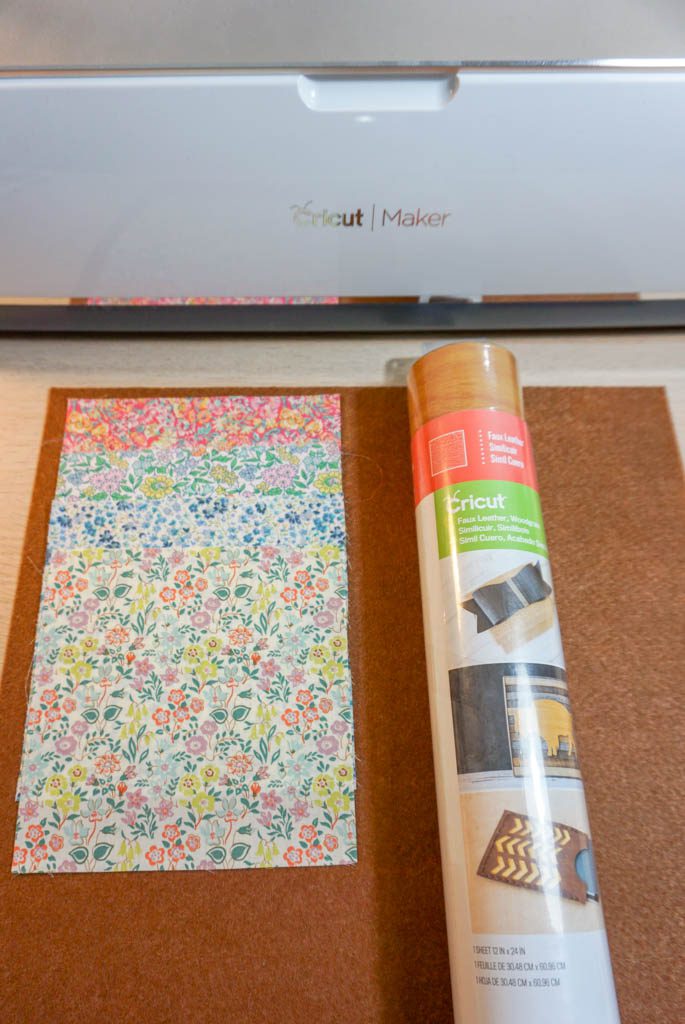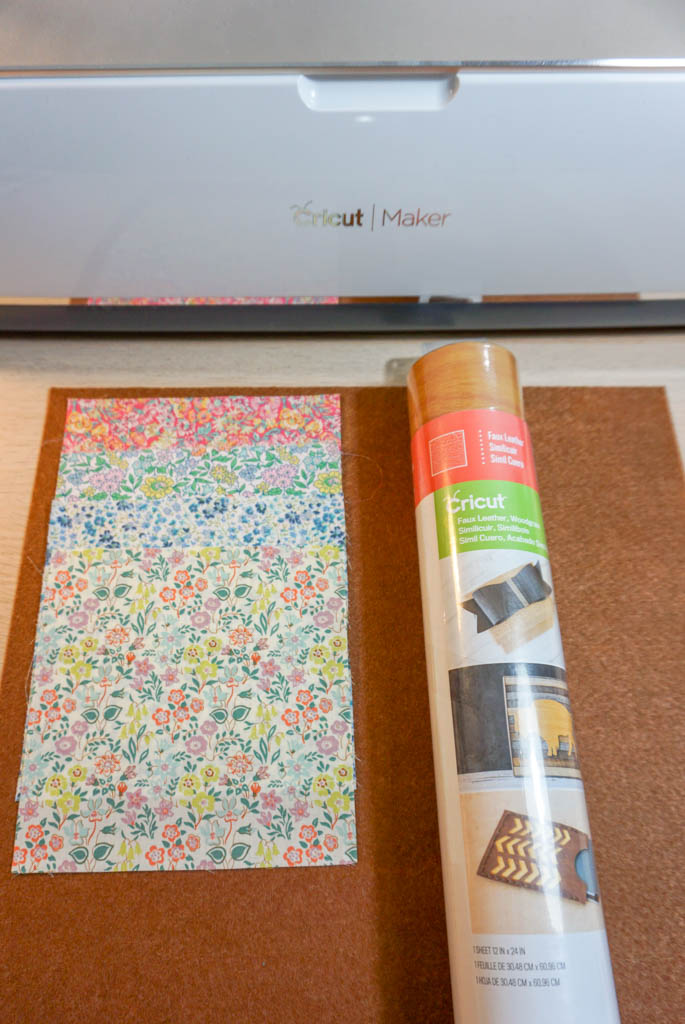 The grey is the felt, the green is the fabric, and the red is the faux leather.
Cut out your pieces. Remember to change the setting and blade for the different pieces.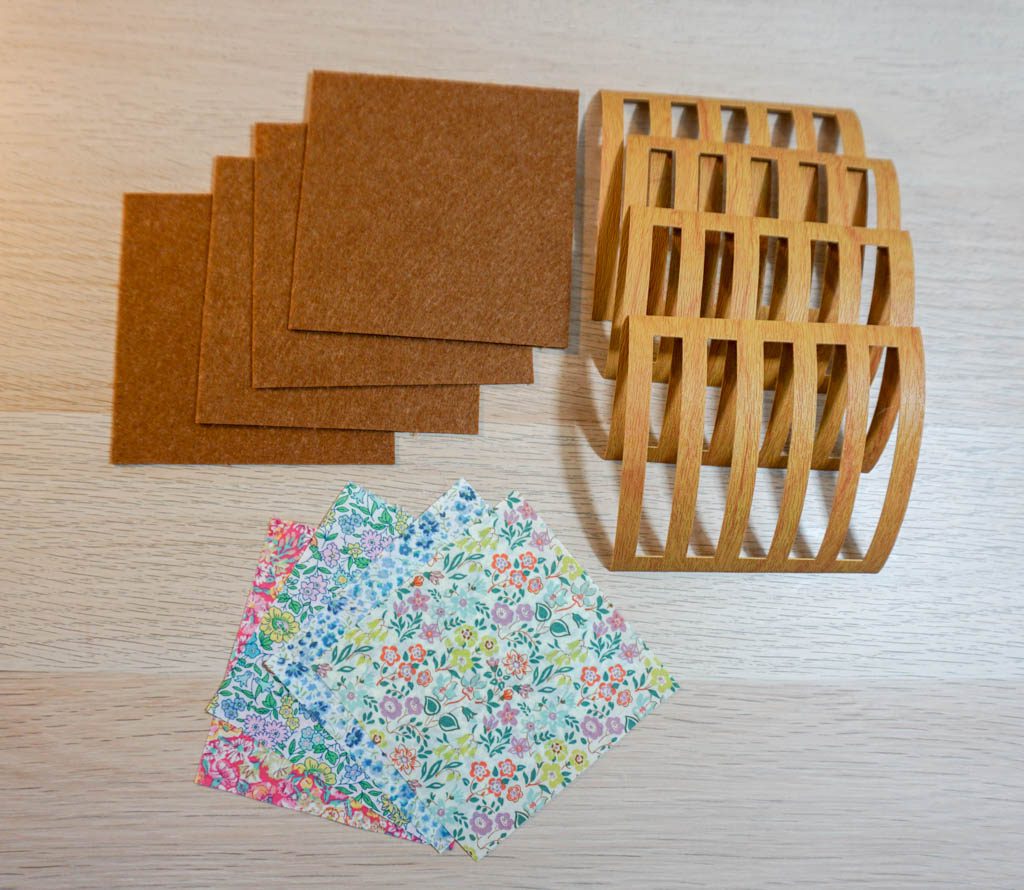 Now, once everything is cut out, you have options (I like options!). The layering is the same regardless–felt on the bottom, fabric in the middle, and faux leather on top. You could glue all the pieces together. You could stitch the fabric and faux leather together and glue that to the felt (although this was the most unwieldy option when I was playing around). Or you could stitch the pieces together, which is what I did. I'll add here that I just stitched the whole way through, so you can see the thread on the underside of the felt. If you want it a bit cleaner after stitching, you could cut out an extra round of felt pieces and glue that to the bottom. Any way you decide to finish your coasters, they'll still be pretty! I put a dab of glue on each corner of the faux leather and attached it to the fabric and felt. The glue was just to stabilize the coaster while I stitched it together.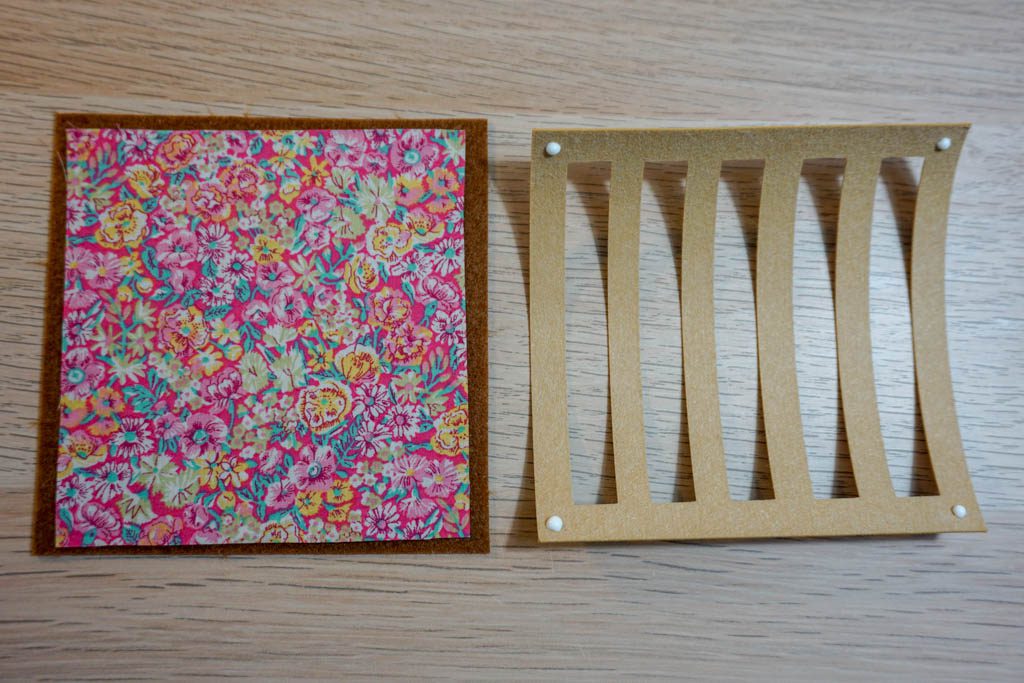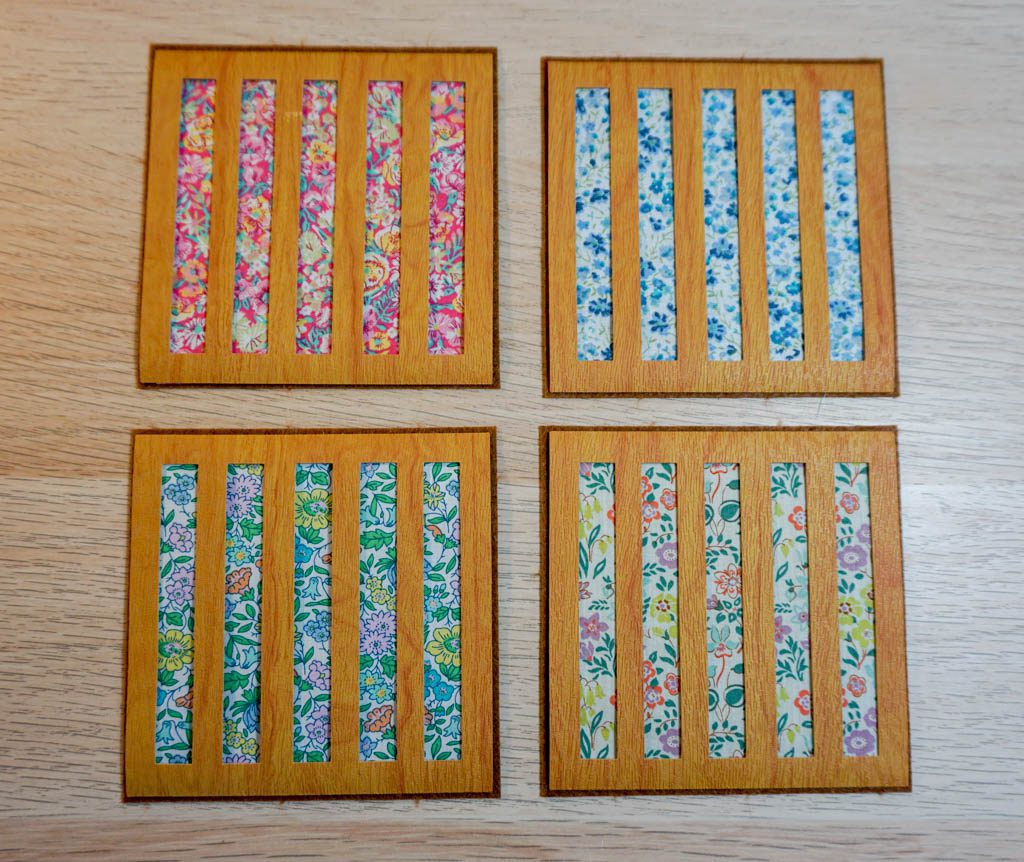 I decided to go with a thread that was a similar color to the leather. Since I went with a different floral pattern for each coaster, I decided that pulling out a color would be too much.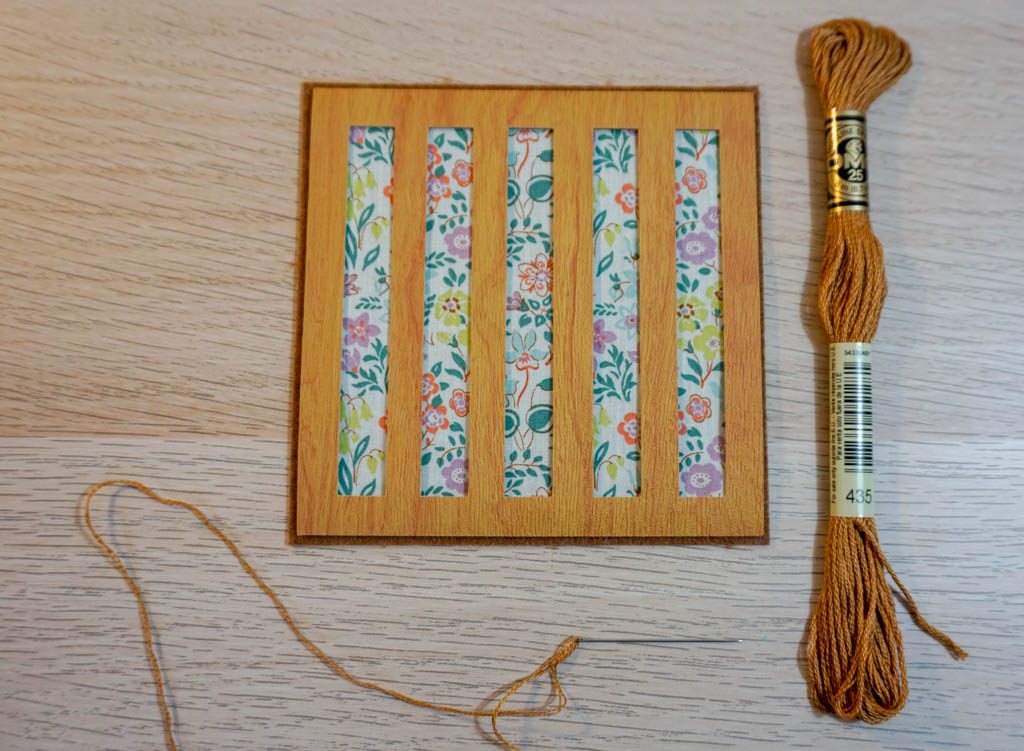 The coasters are pretty easy to stitch together and you can do as much or as little as you like.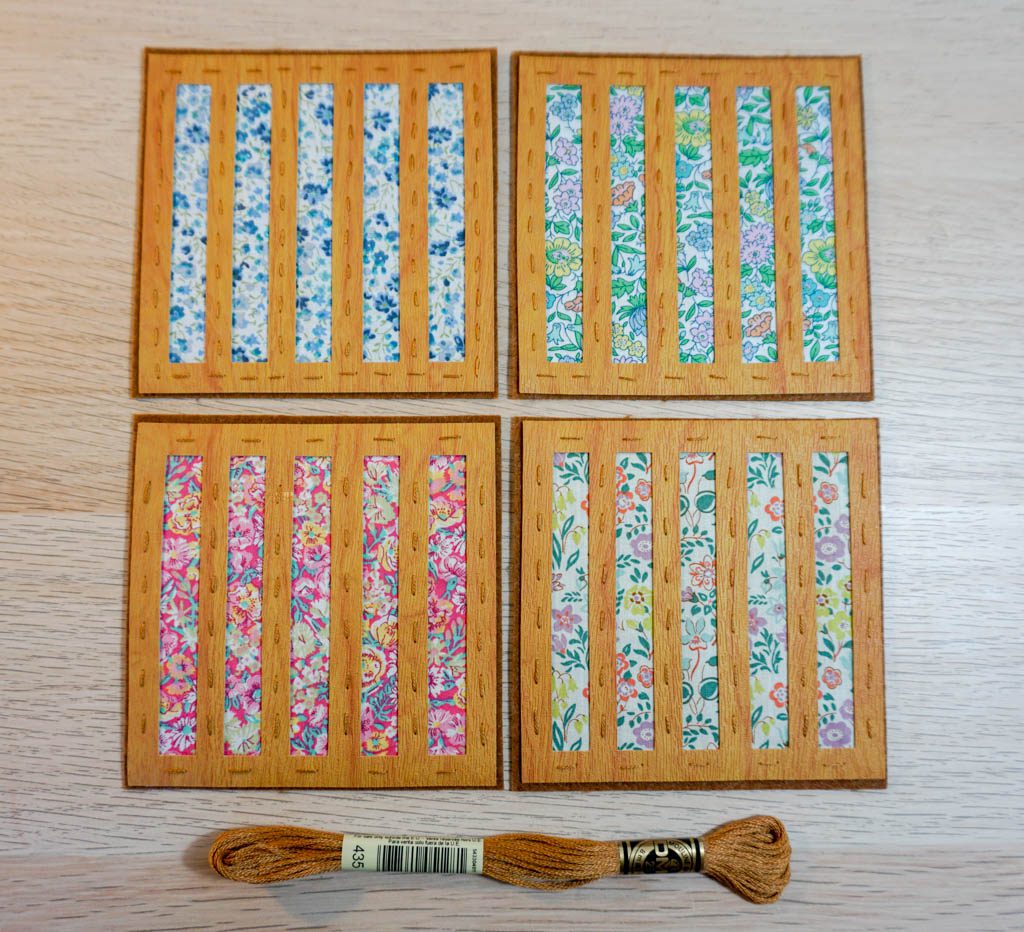 My Peekaboo Coasters are one of those little projects that help make this flat feel homier and the combination of the light faux leather and cheerful floral fabric makes me super happy right now. They're thin and light enough that they can be shoved anywhere, but so pretty that you'll want to leave them out. They'd be perfect as a gift, too!