I love a cup of tea in the evening. I've taken to snuggling in with tea and my crochet and stitching attempts once the girls are in bed and my chores are finished. It's such a relaxing way to end the day! I didn't have any coasters to use, though–I mean, I have coasters, but nothing that was easy to store in my bedside table (because I'm also super lazy), so I found some canvas blanks and cheerful Liberty of London fabric in my stash and put together these fun and easy Fabric Teacup Coasters. They're super quick, too, so they're perfect for this month's Mother's Day edition of Craft Lighting.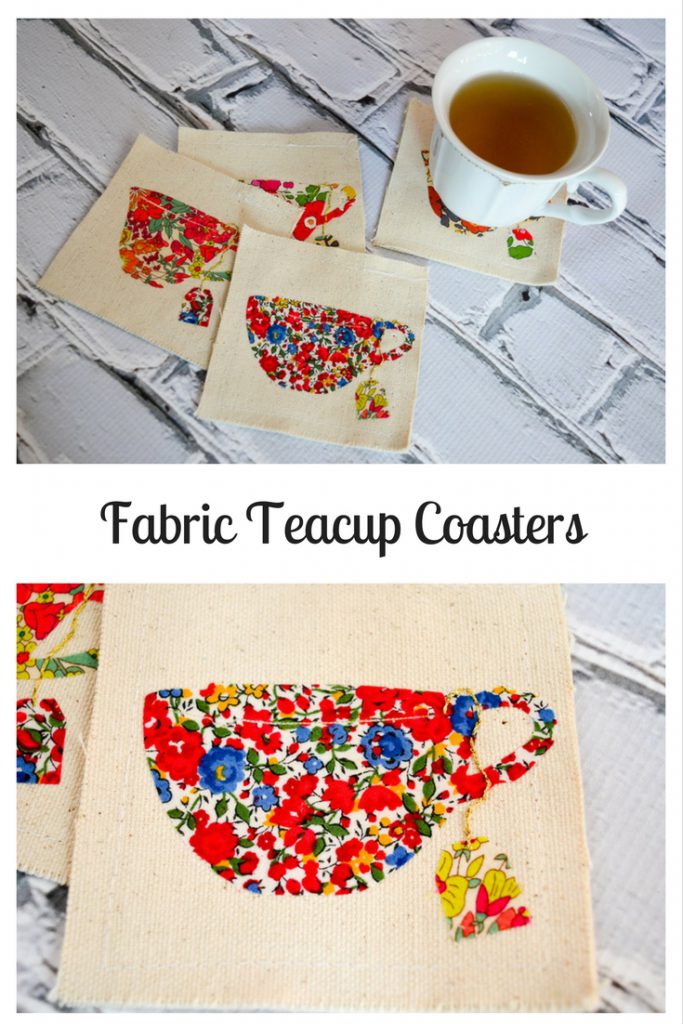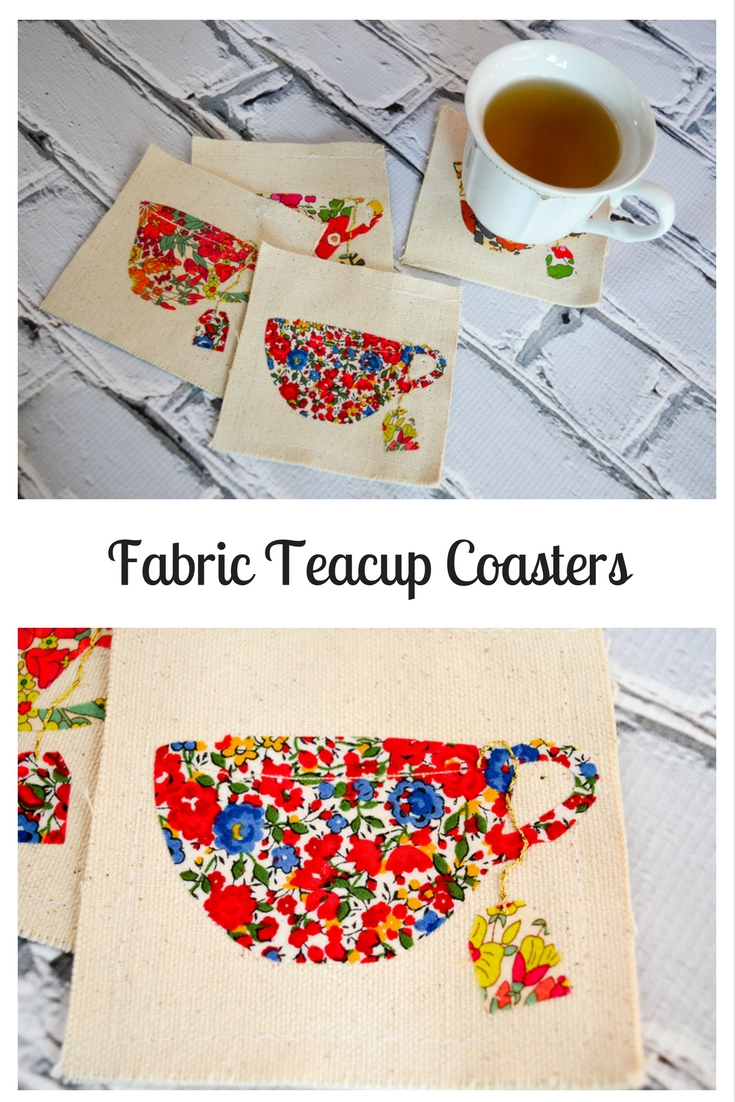 This post contains affiliate links.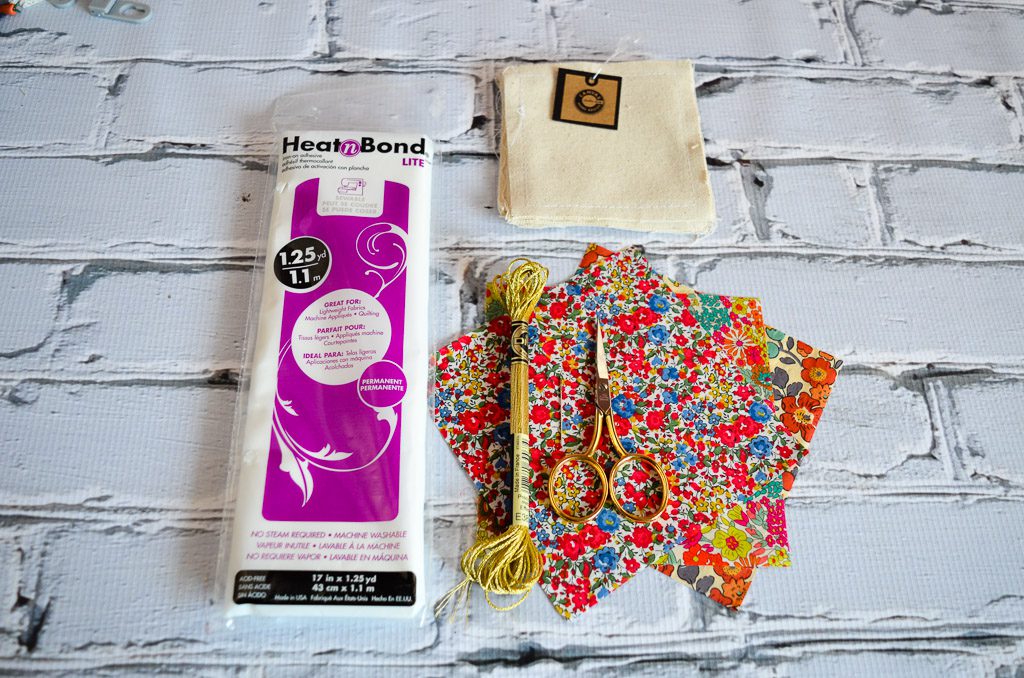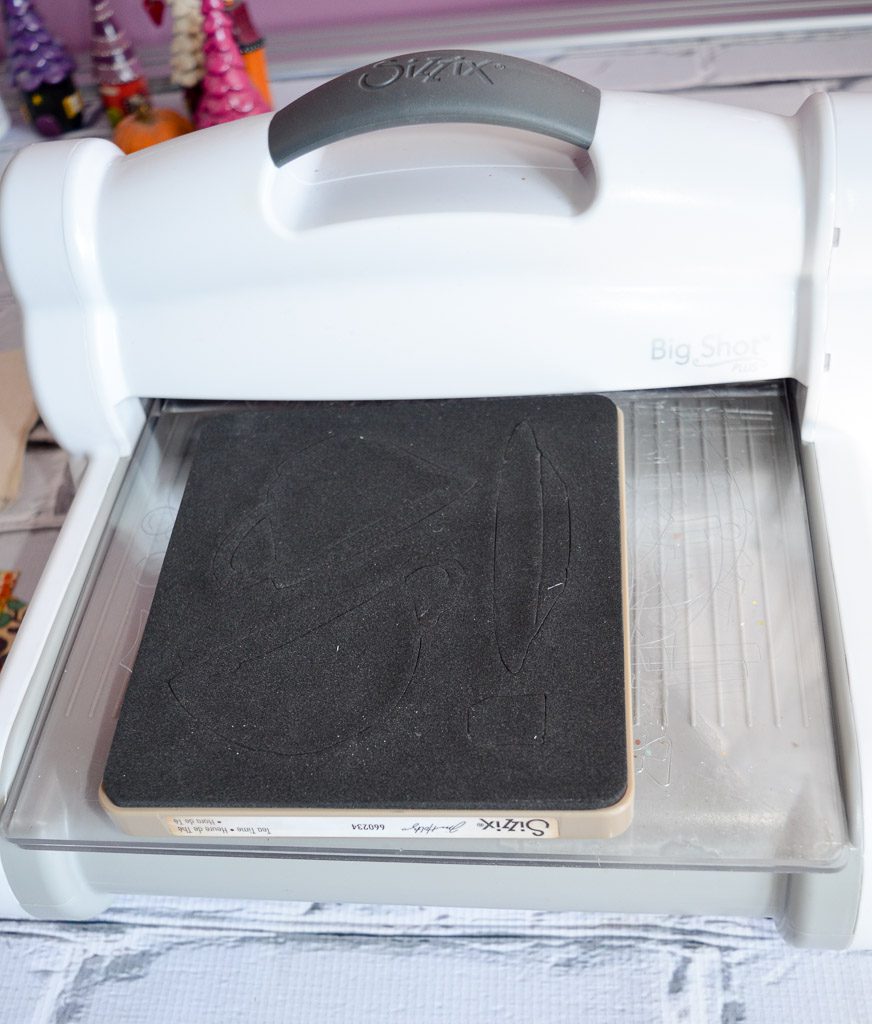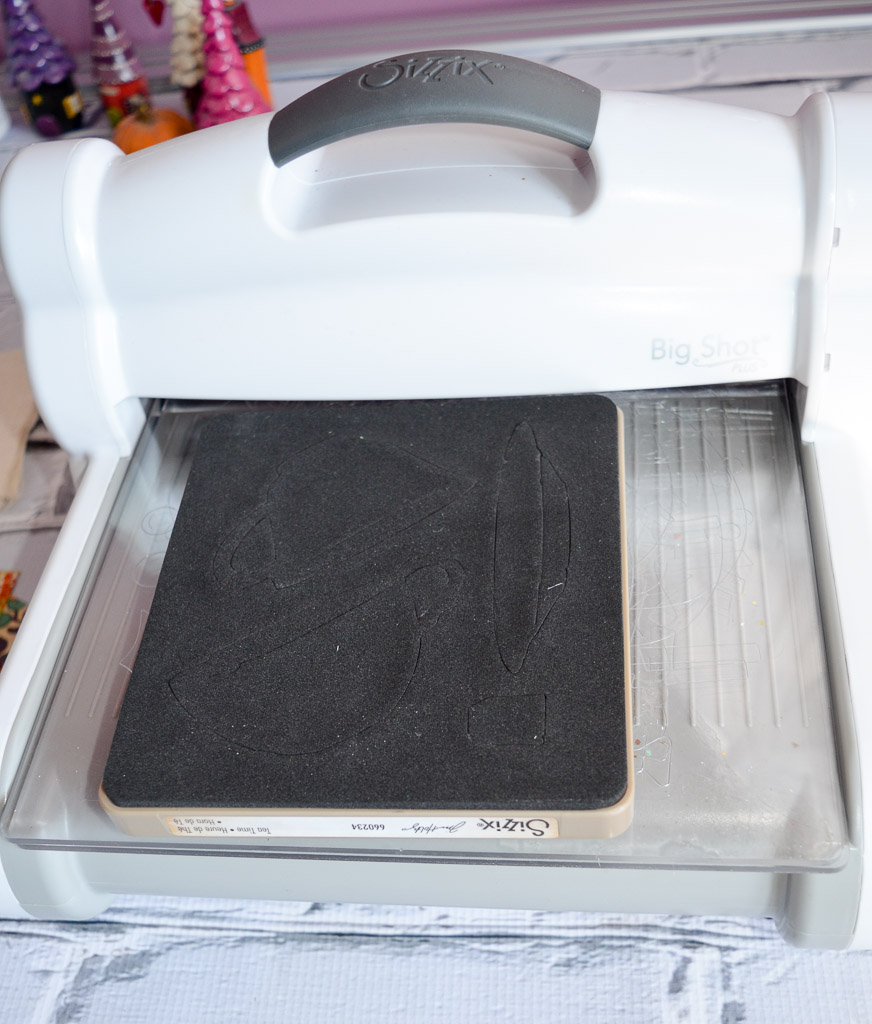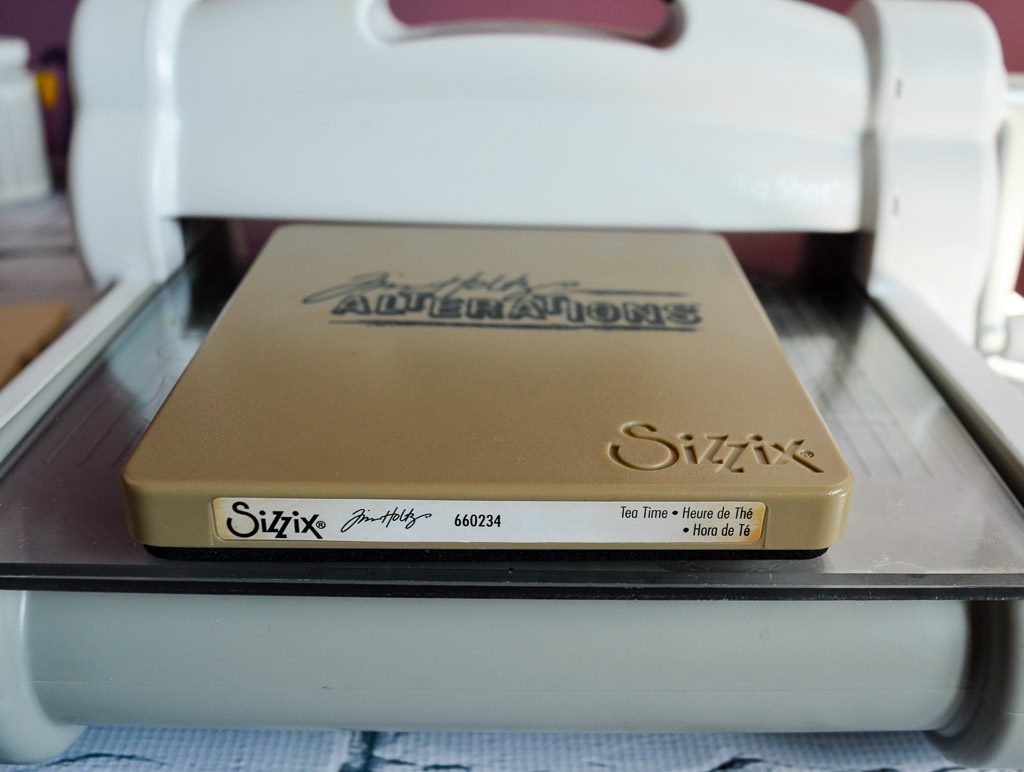 Cut your fabric and heat n bond at the same time. Put the die, heat n bond, and fabric through the Sizzix all at once.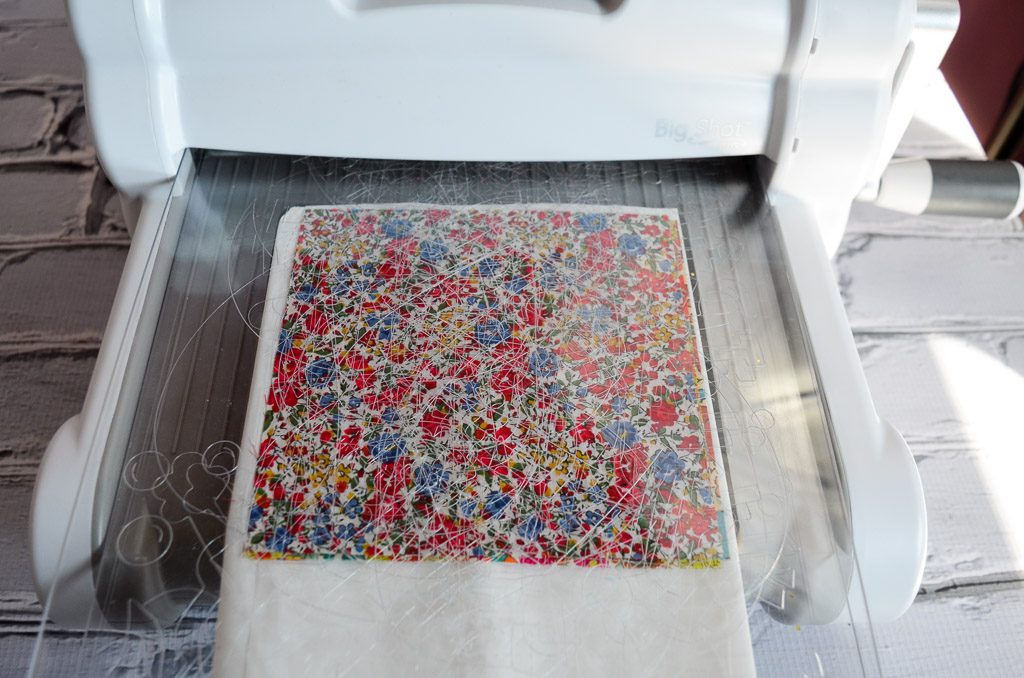 Match up four teacups with four pieces of heat n bond and iron them with the paper facing up. Do the same with the teabags.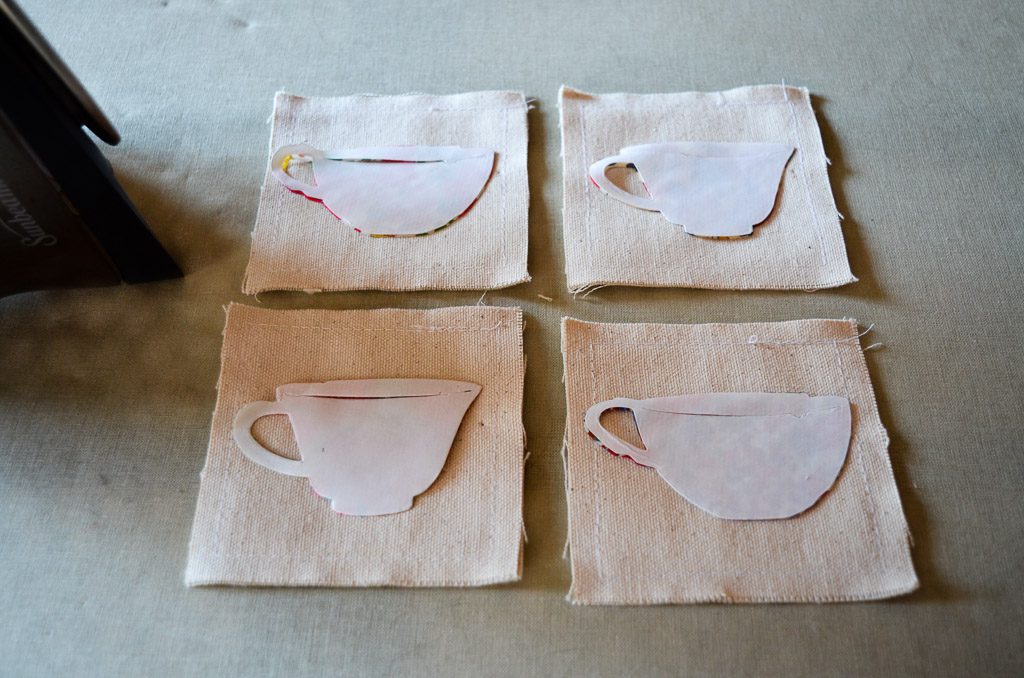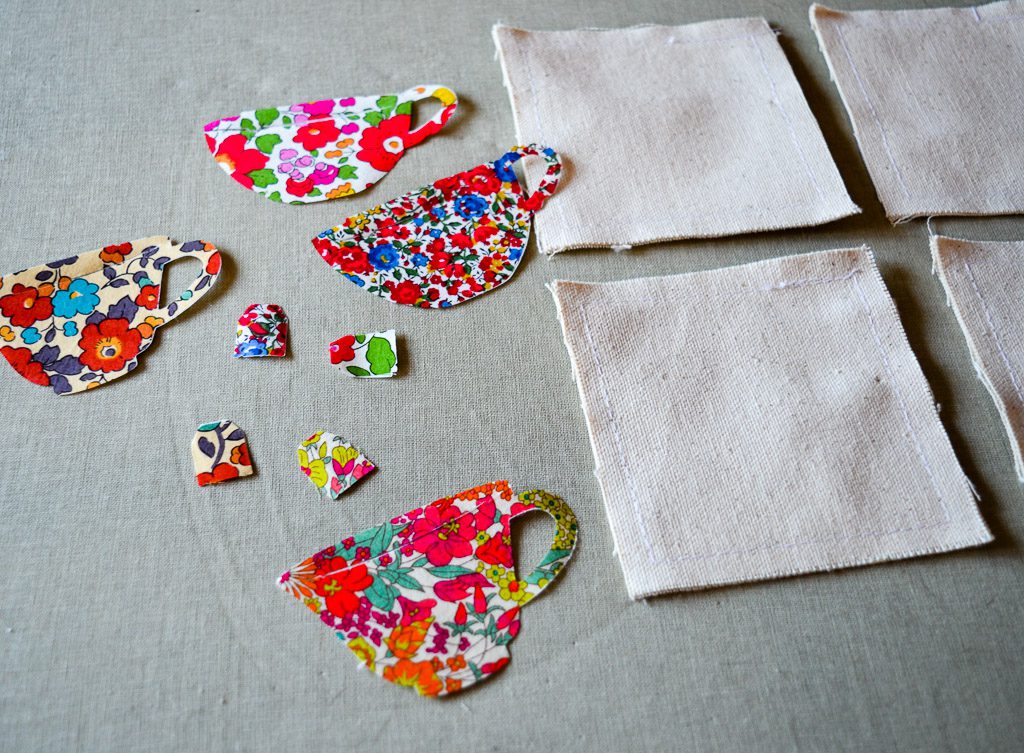 Remove the paper backing and place the teacups and tea bags onto the canvas coasters. Iron them on.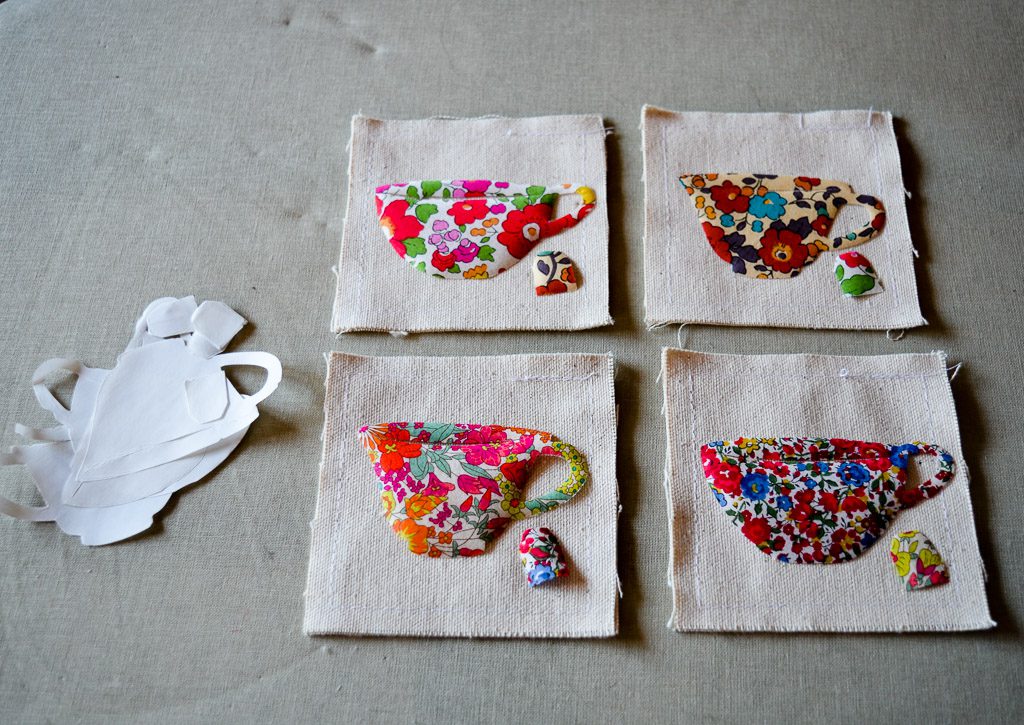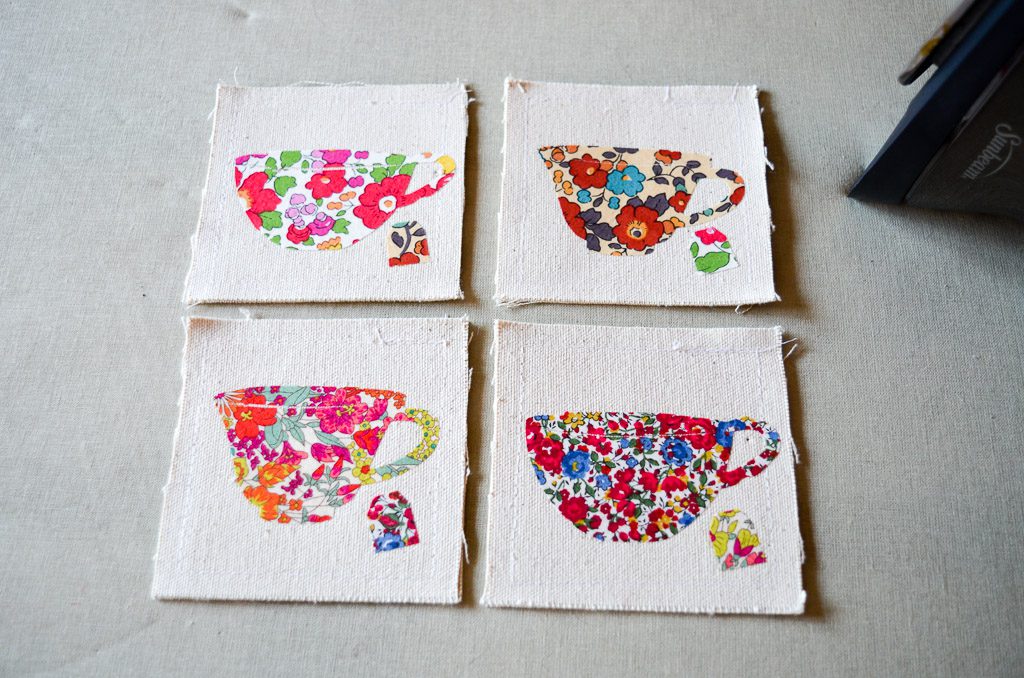 Now, everything up to this point took less than fifteen minutes. If you don't mind going a bit over, you can stitch the tea bag string. If you don't want to do this part, you can totally just have the teacup. It's still cute!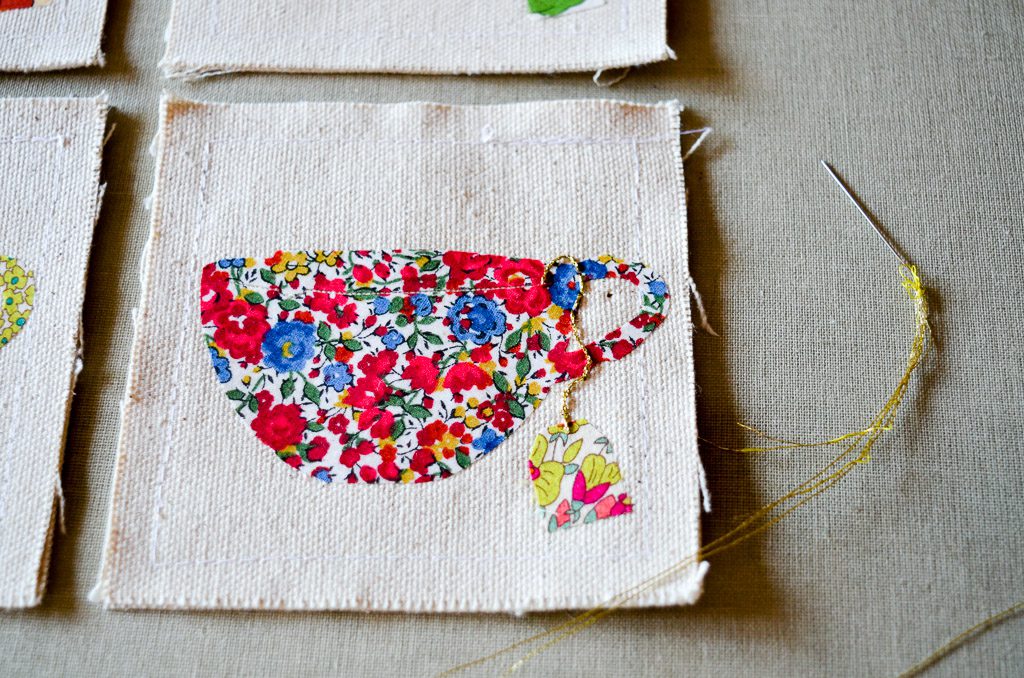 I'm pretty tickled with my Fabric Teacup Coasters. They're making me crazy happy right now. The coasters are small and light, and since they're not hard, they can squish into my bedside drawer. They're easy, bright, and happy and would be a great gift!