This post contains sponsored content.
Christmas party season is full on and I'm loving every single bit of it–from planned gatherings to friends just dropping in. I love having my house set up in a way that I can offer everyone a festive drink without having to hunt down what I need. I created this fun Holiday Lazy Susan Centerpiece as a way to have supplies front and center while complementing my holiday decor. The lovely trims from Expo International are the perfect finishing touch!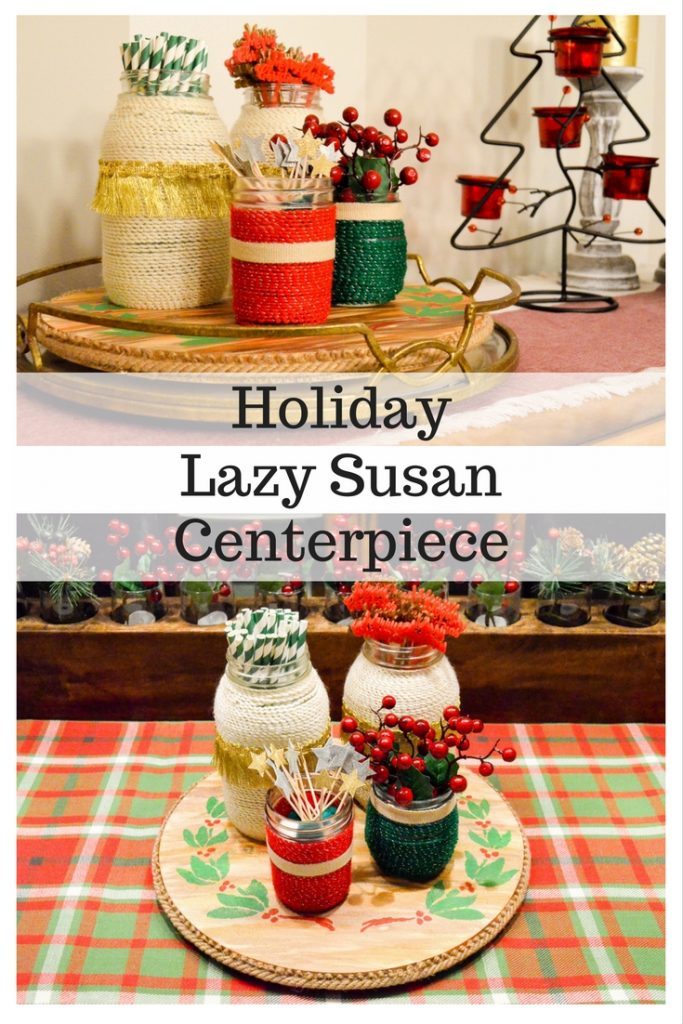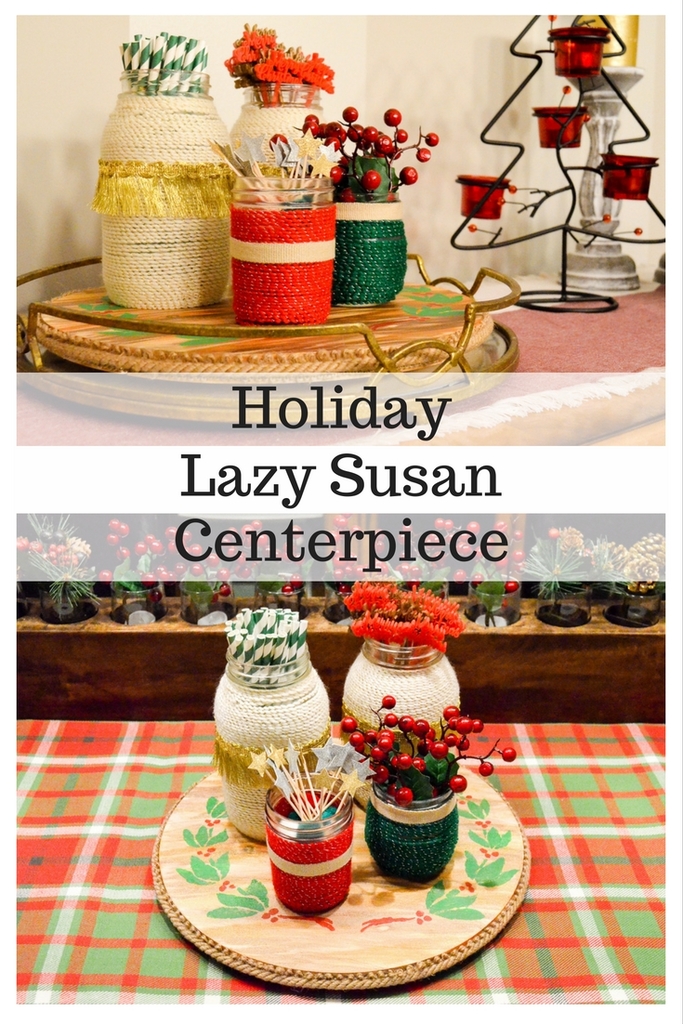 Supplies:
metallic paint in multiple colors
red, green, and gold yarn
assorted mason jars
brushes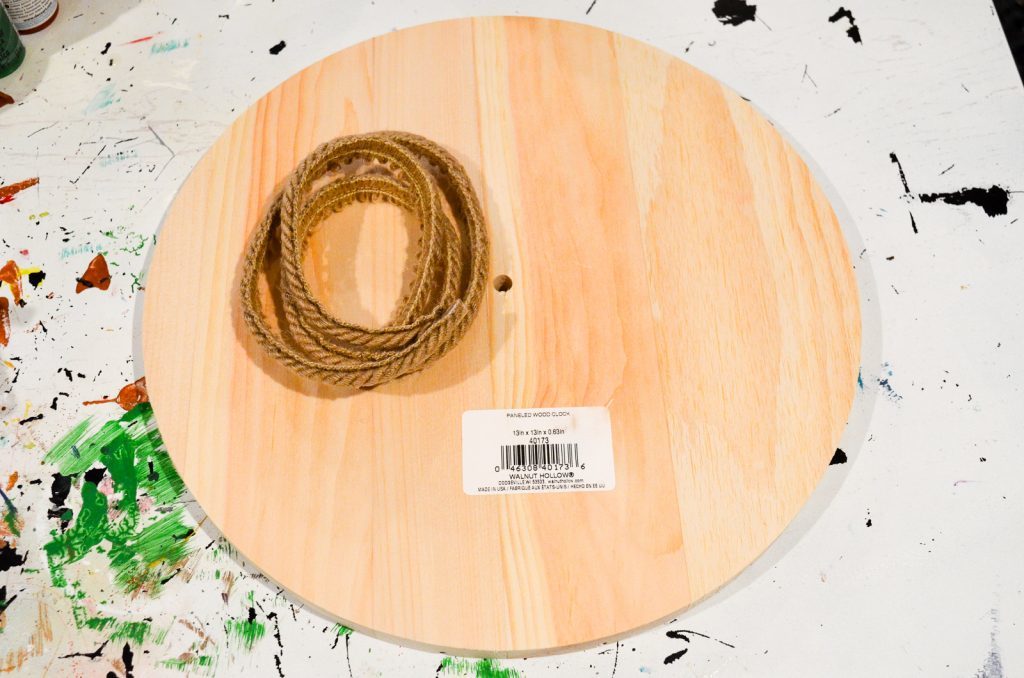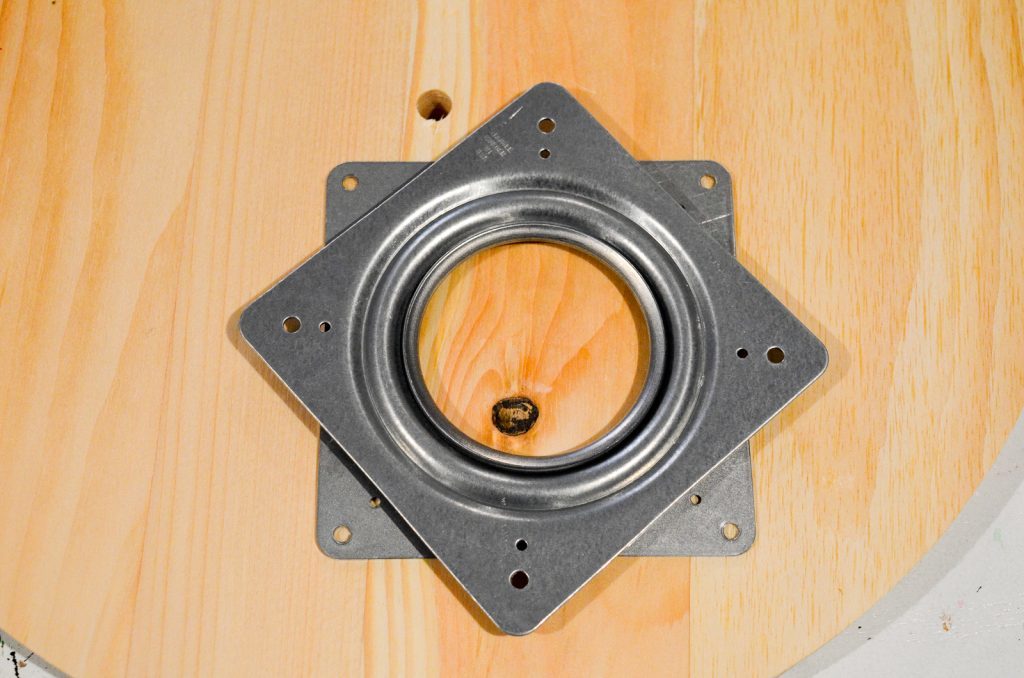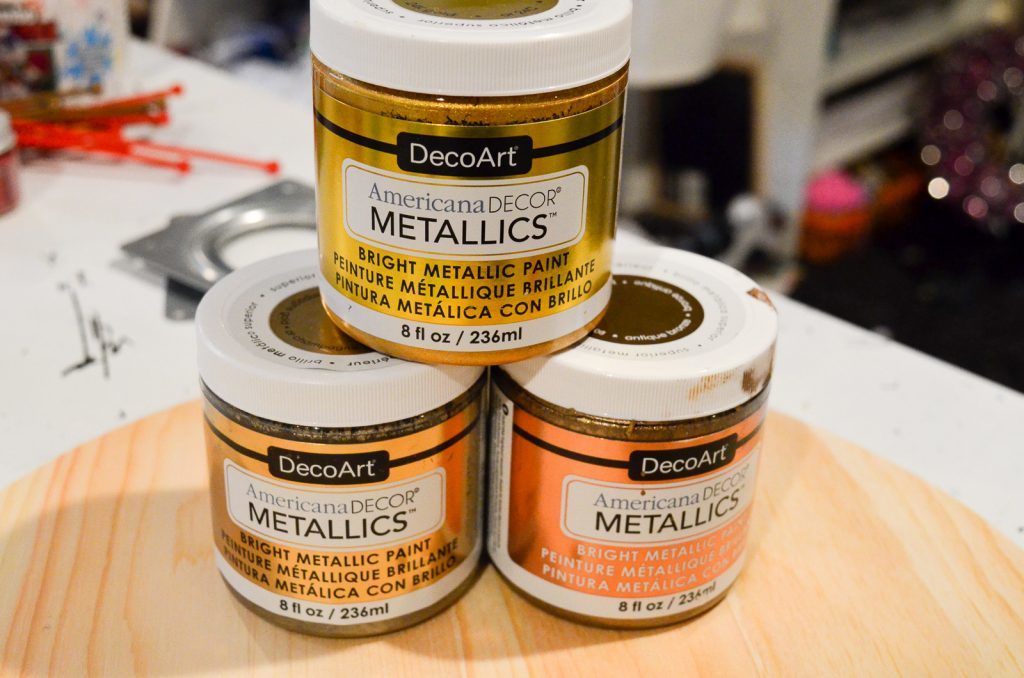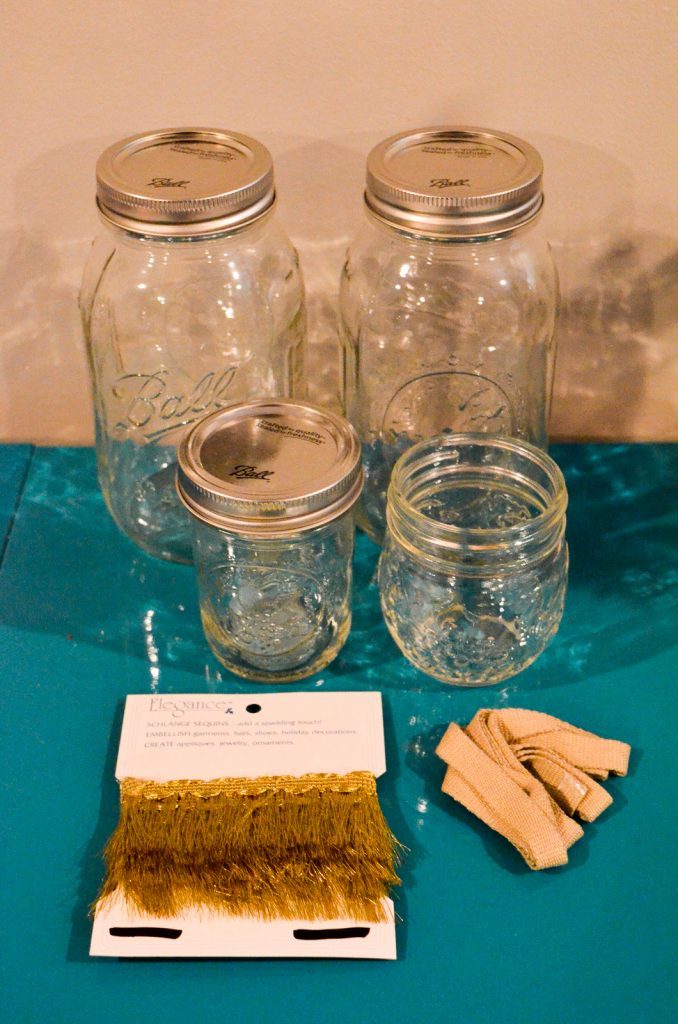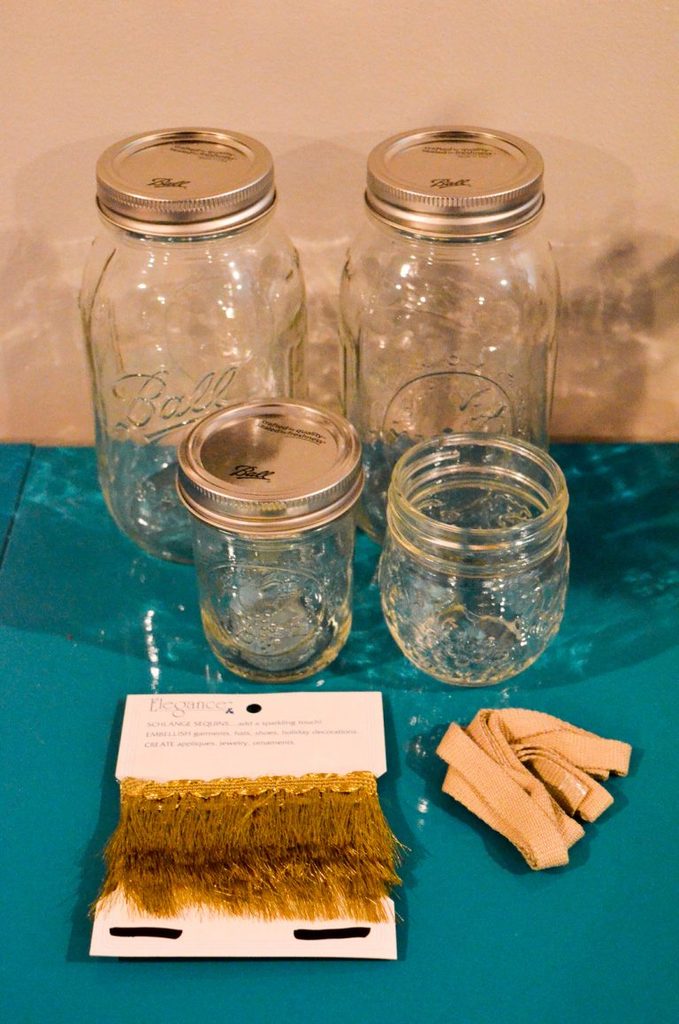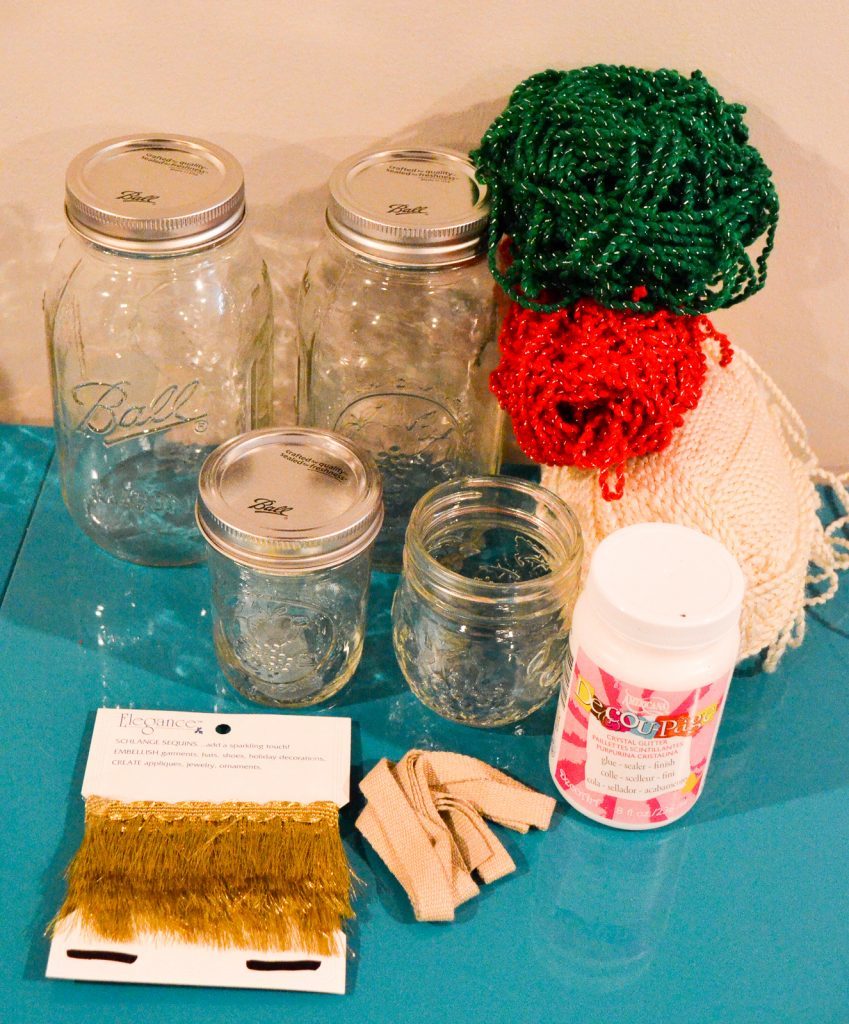 Paint the wood round in the metallics. I layered each paint on in streaky strokes until the front and sides were completely covered.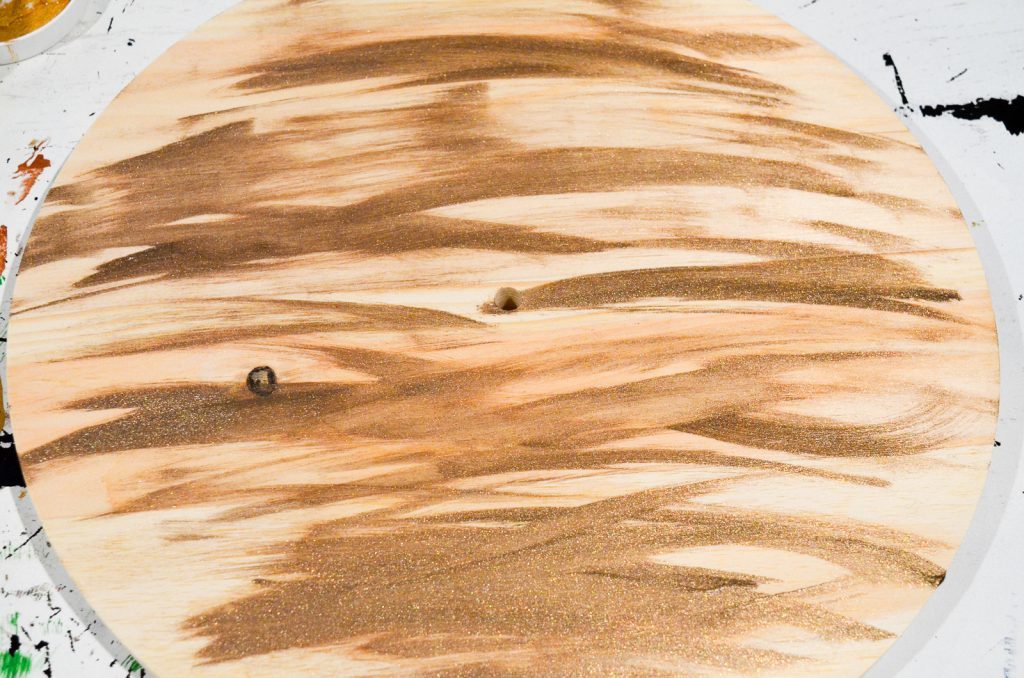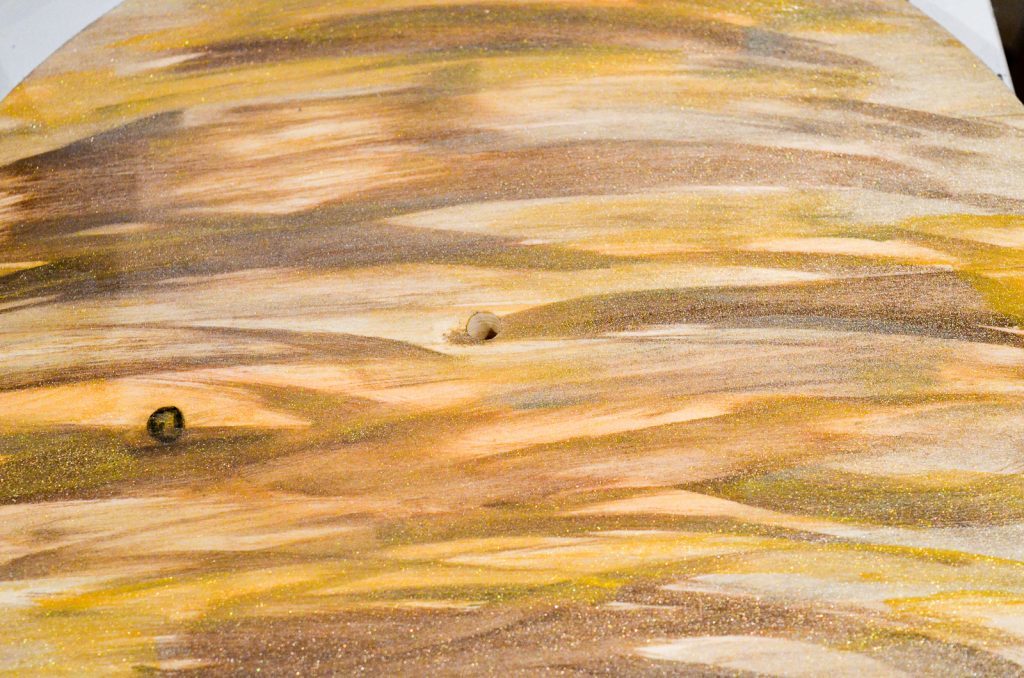 When the metallic paint is dry, stencil on the garland.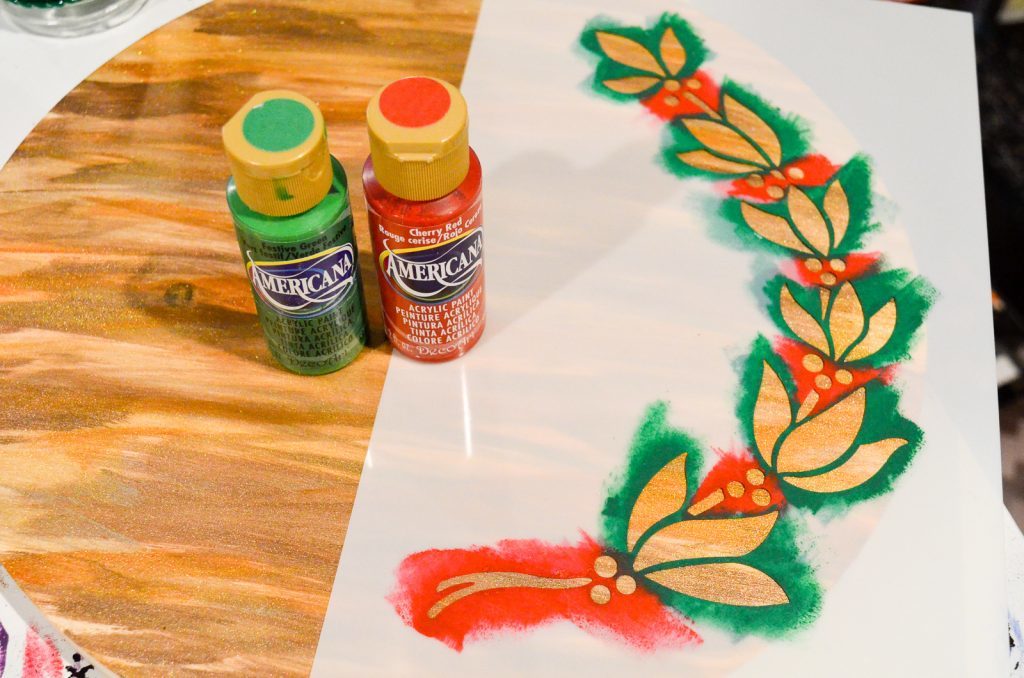 Use the decoupage to attach the twisted cord trim to the side of the wood. When everything is dry, flip the piece over to attach the lazy susan mechanism.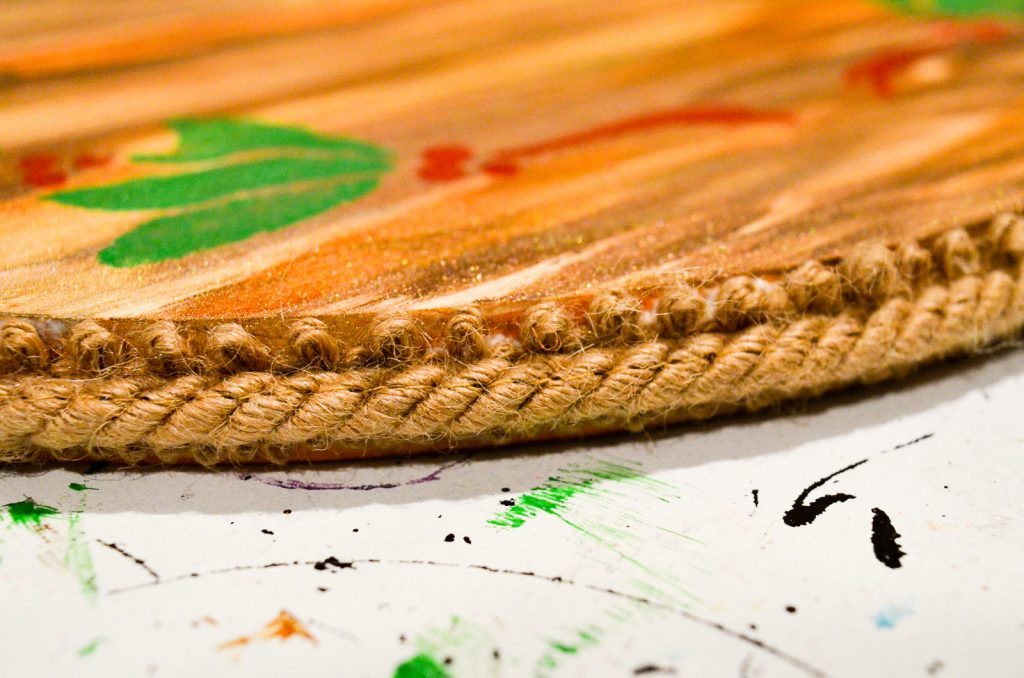 Wrap the mason jars in yarn. Decoupage the jars and wrap. Super easy!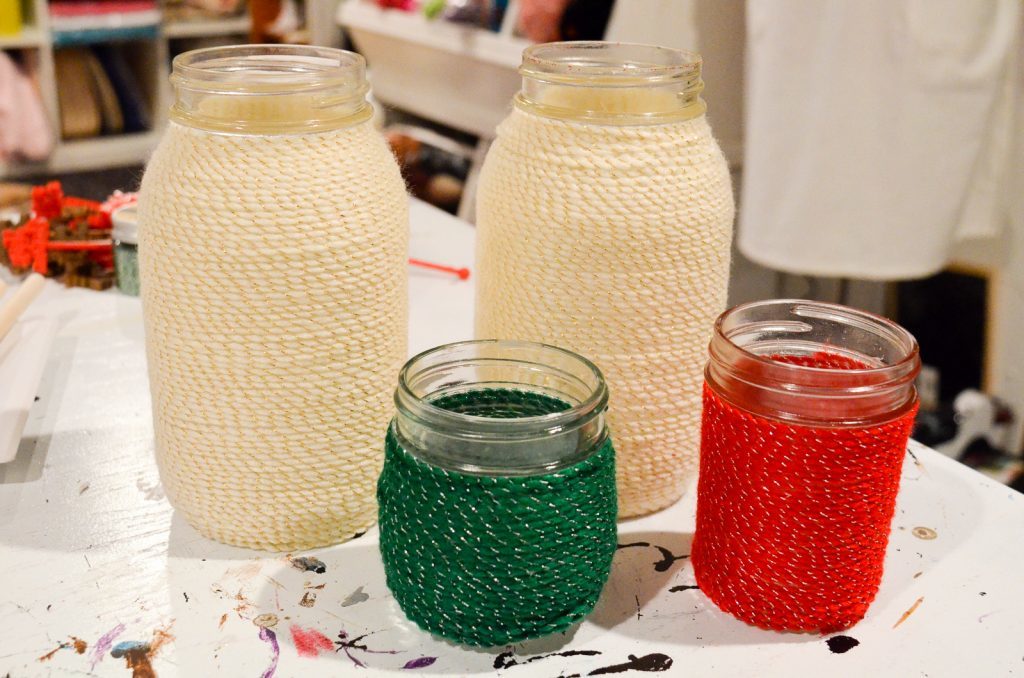 Attach the metallic fringe trim and the woven braid to the jars with decoupage.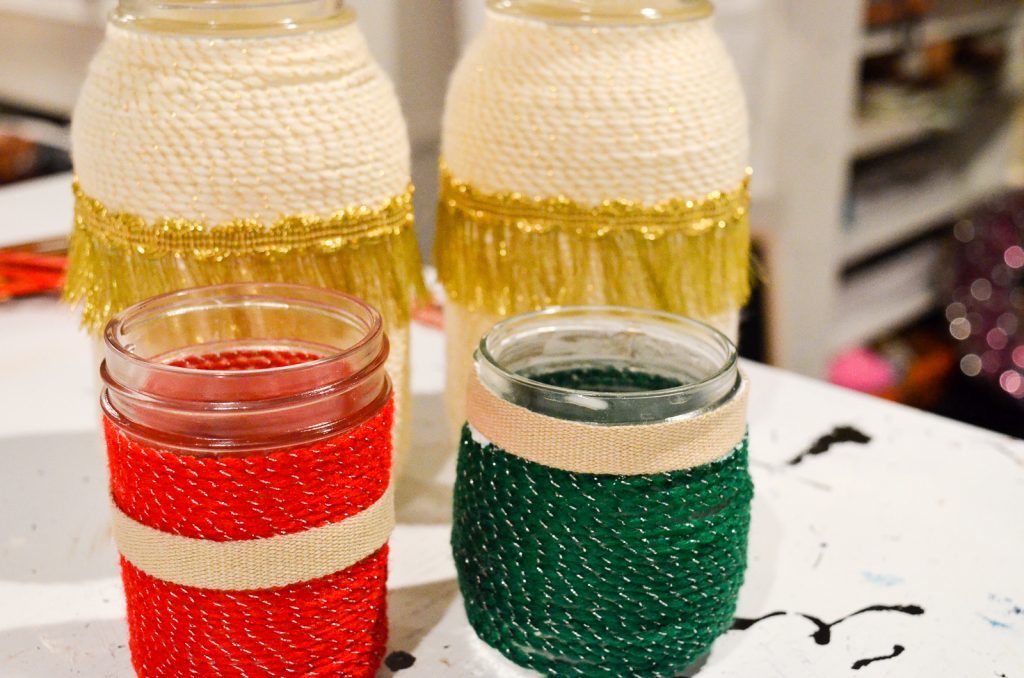 Fill the jars with everything you need for a festive evening and place them on the lazy susan!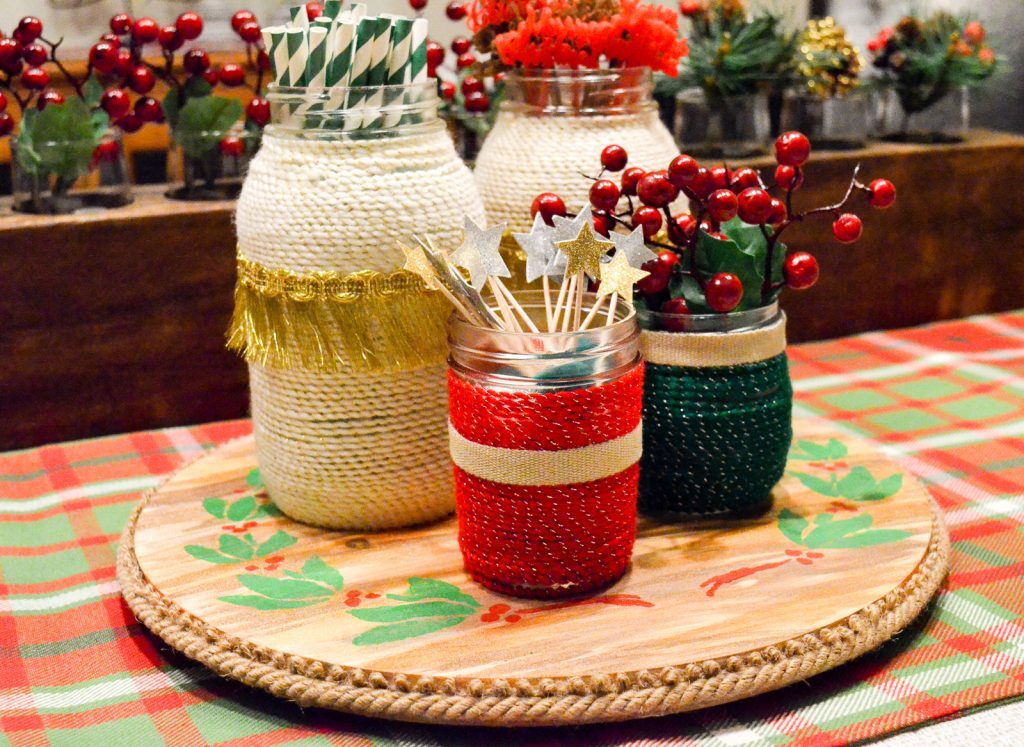 It might be possible to be more in love with how my Holiday Lazy Susan Centerpiece turned out, but I'm not sure how. It has so many possible uses, but I love having festive drink accessories on hand. It's both useful and fun decor that will see you through the holiday season.