I have a strange love of wrapping paper. Sometimes I buy some that I *need* and never use it because it's just too awesome to use on gifts and then throw away. As I've been both trying to use up supplies that are cluttering up my craft room and continue to decorate the house for the holidays, I realized that I could work on them both at the same time by using some fun wrapping paper for a holiday craft. I've been really into plaid lately and was holding onto this paper because, well, I seem to have a habit of just holding onto things. I decided to make a Holiday Deer Head Wreath using my plaid wrapping paper so that I can enjoy it and not worry about using it in a way that will be thrown away (and, in a funny way, I'm now more free to actually use the remainder on gifts!).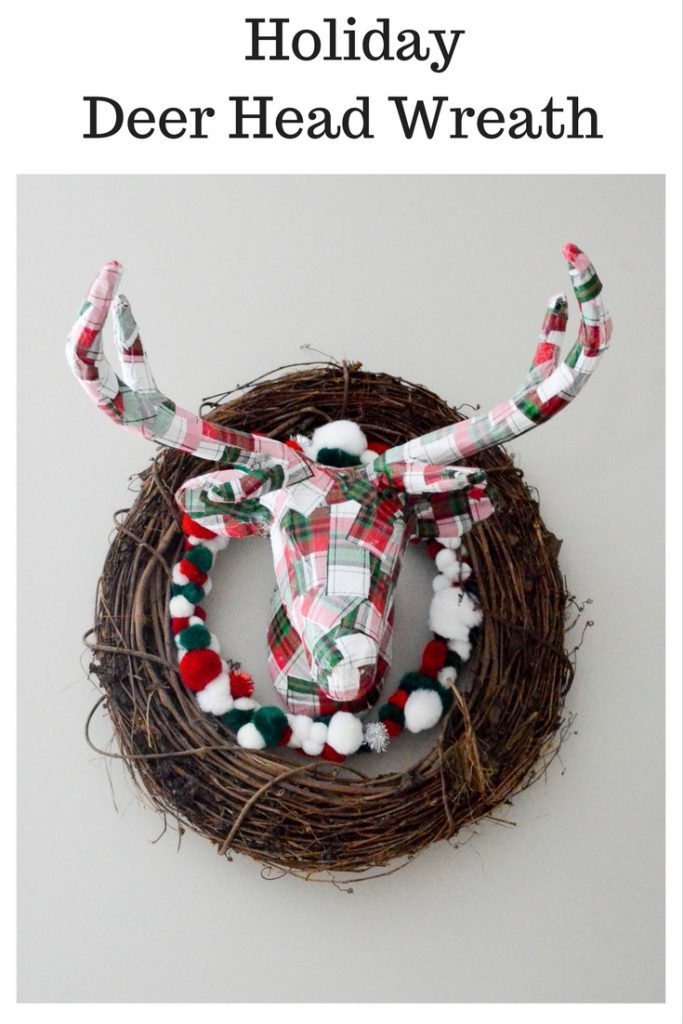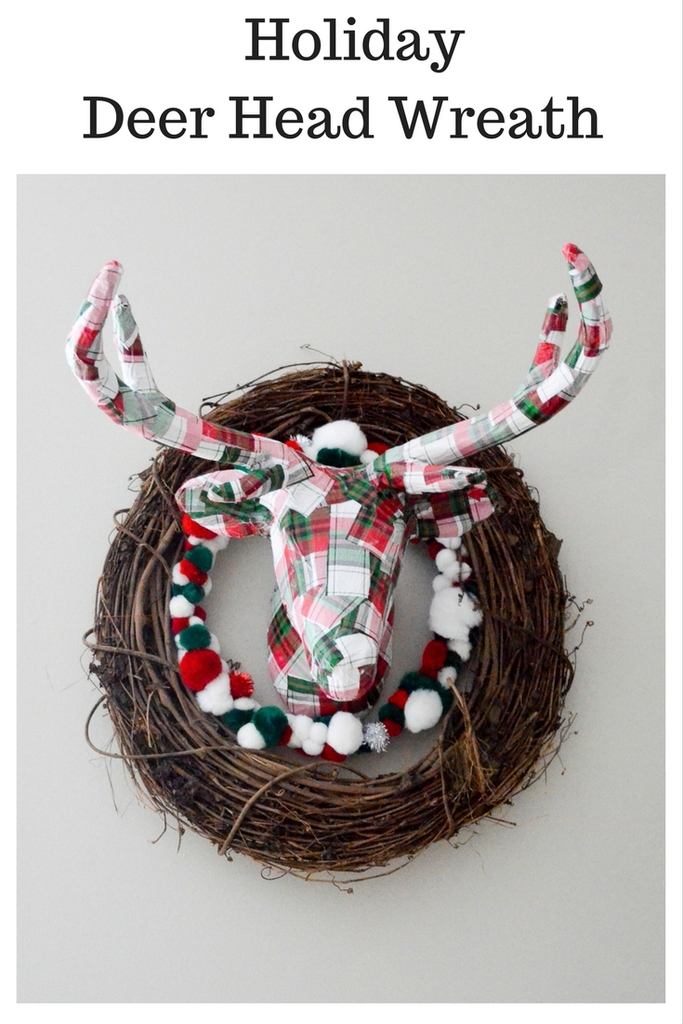 Supplies:
paper mache deer head
wrapping paper
glitter decoupage
brush
scissors
bag of pom poms
thread
needle
grapevine wreath
macrame ring
command strip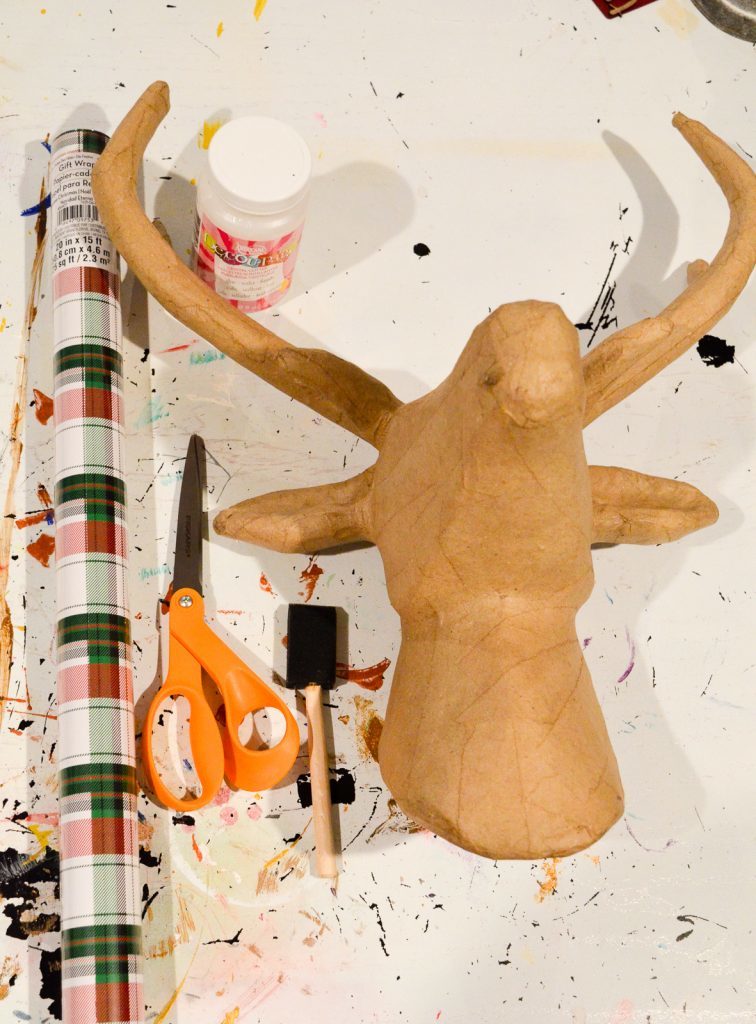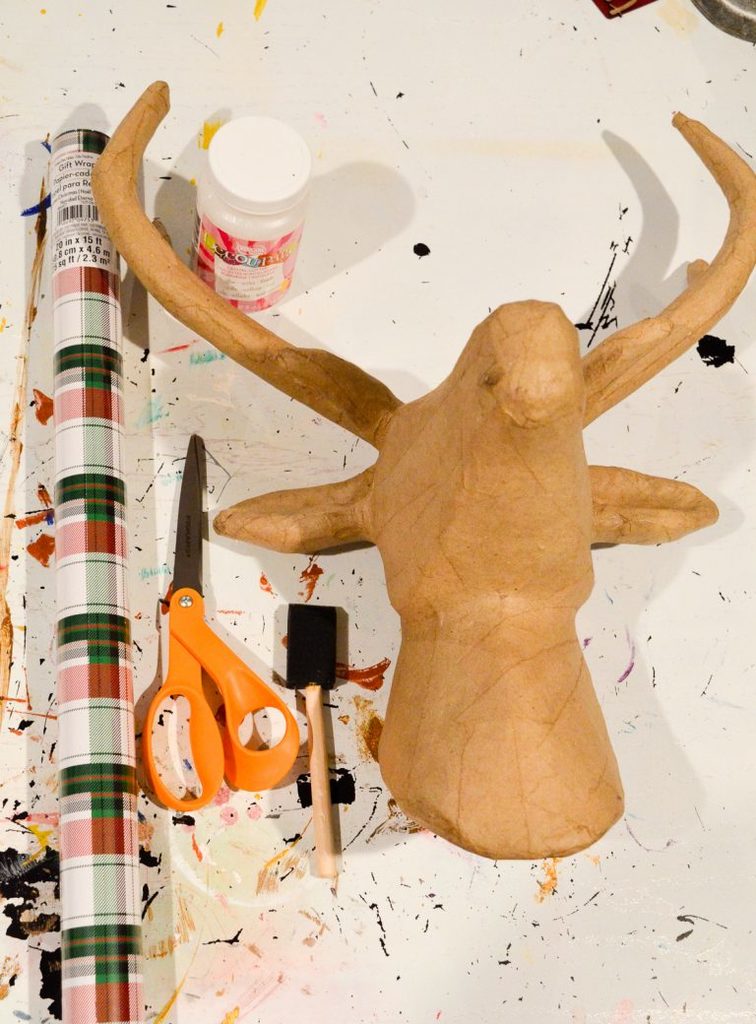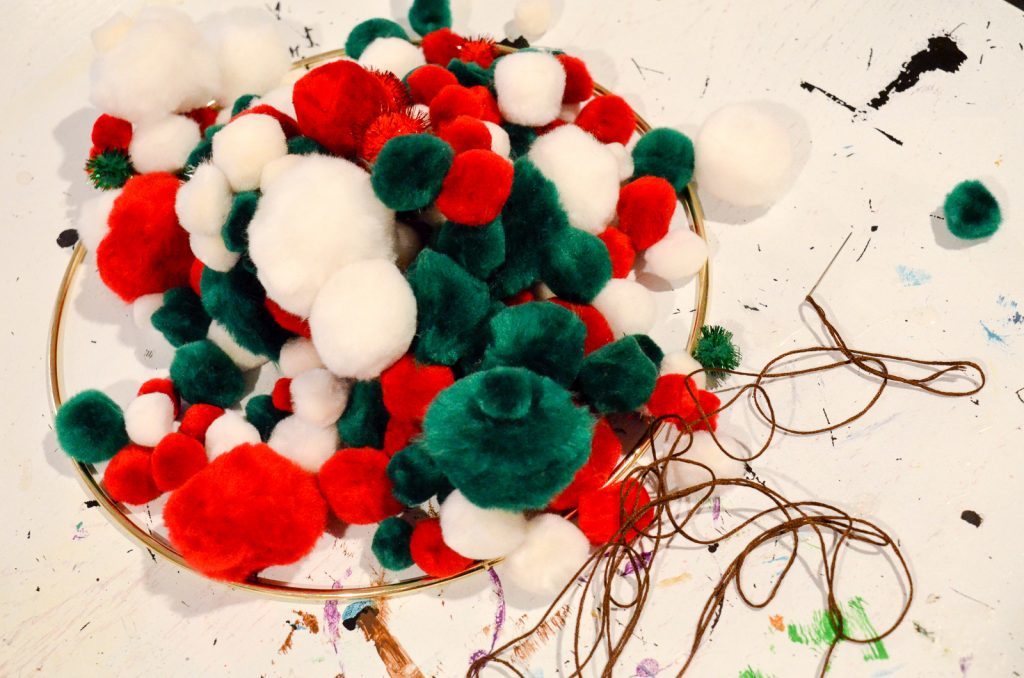 Cut the wrapping paper into smaller pieces. You want it to be manageable to decoupage.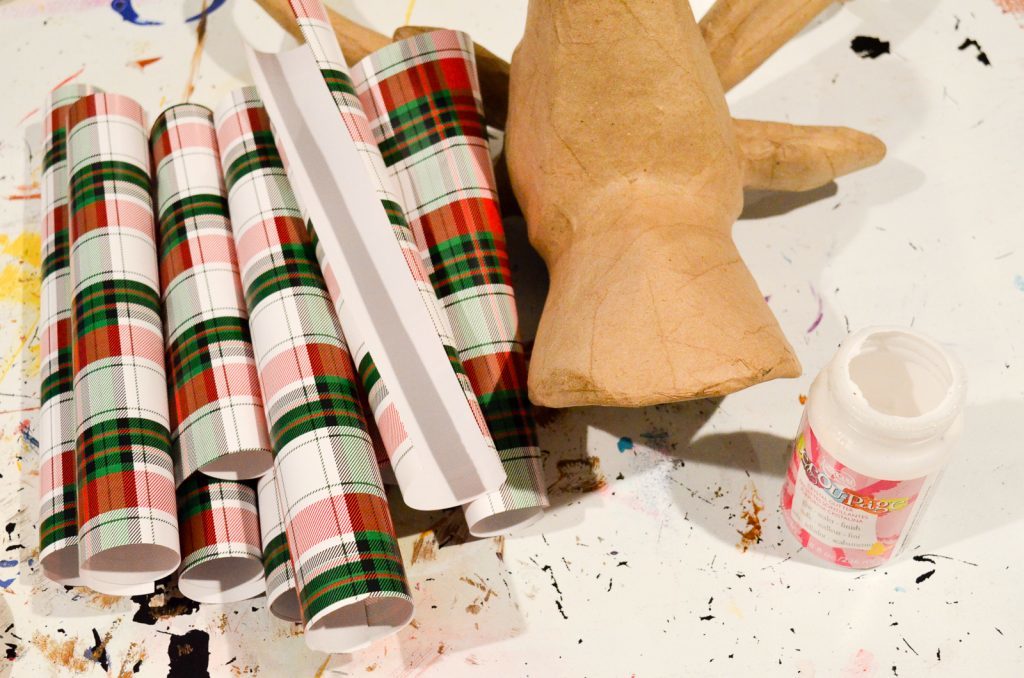 Paint decoupage onto a section of the deer head.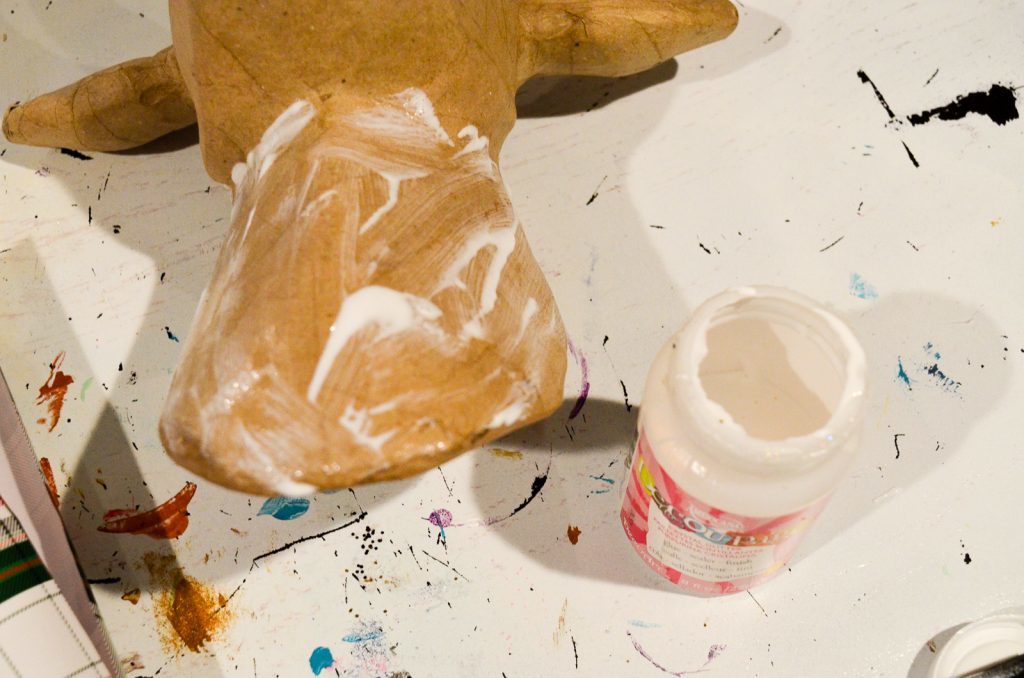 Start placing the pieces of wrapping paper, covering with decoupage as you go.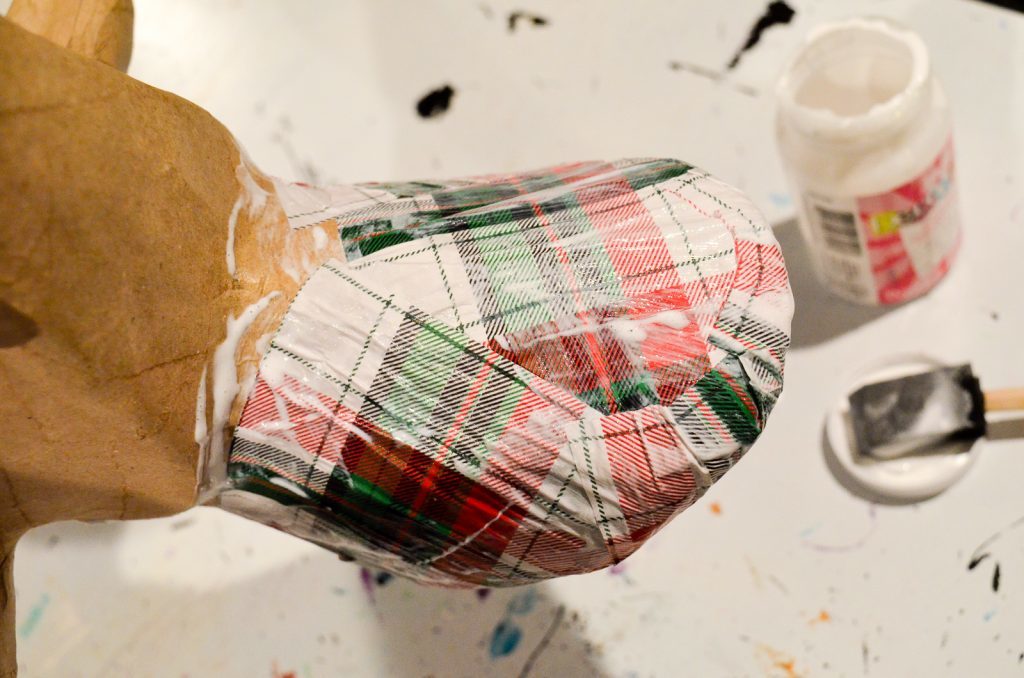 Keep going until you have the entire deer head covered. You'll figure out what size pieces of wrapping paper work best as you go.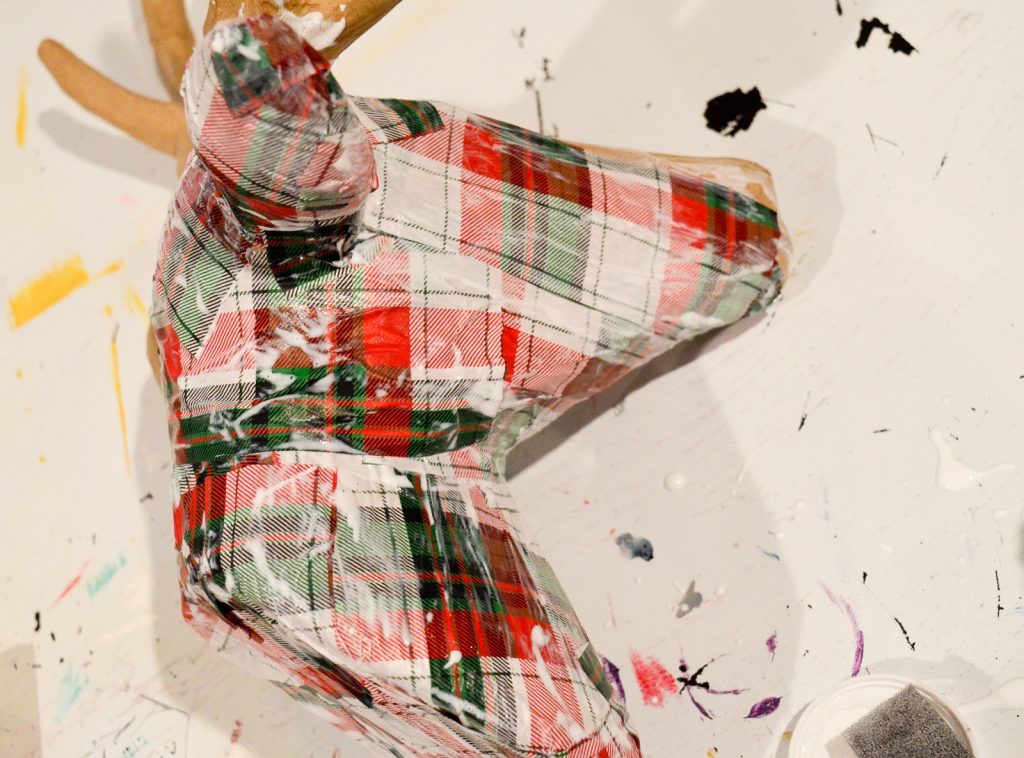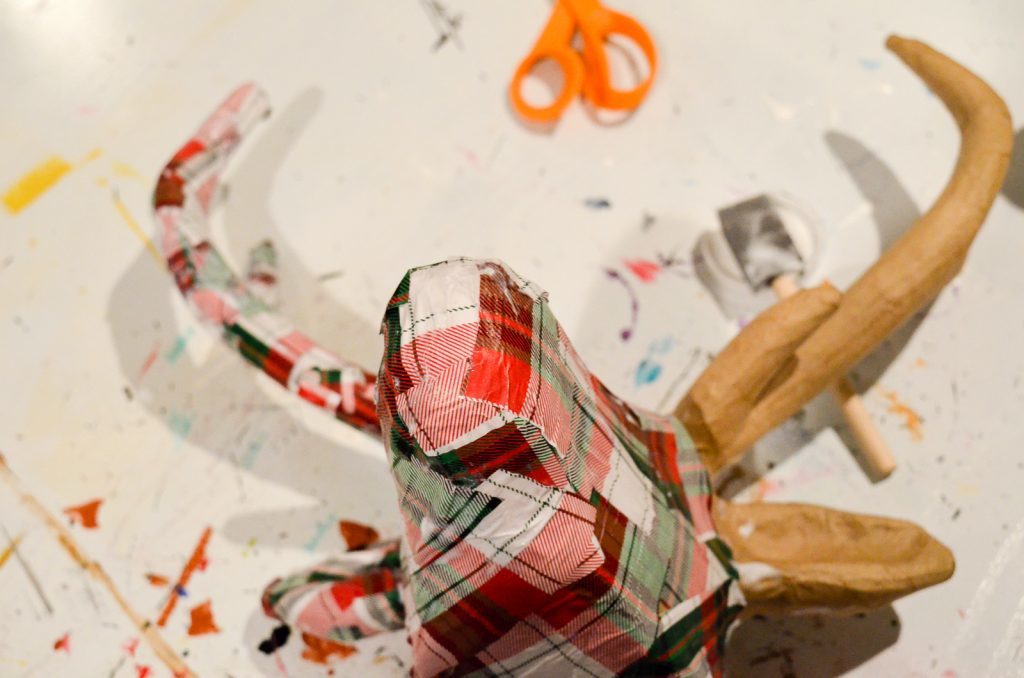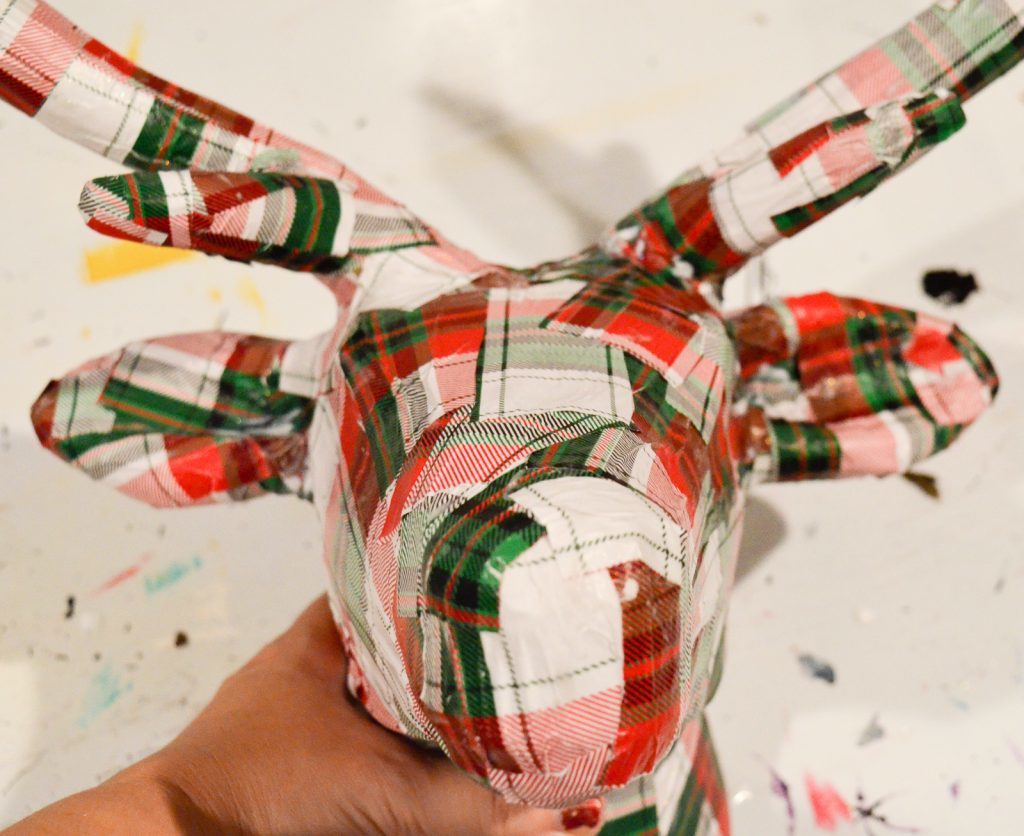 While the deer head is drying, start stringing the pom poms.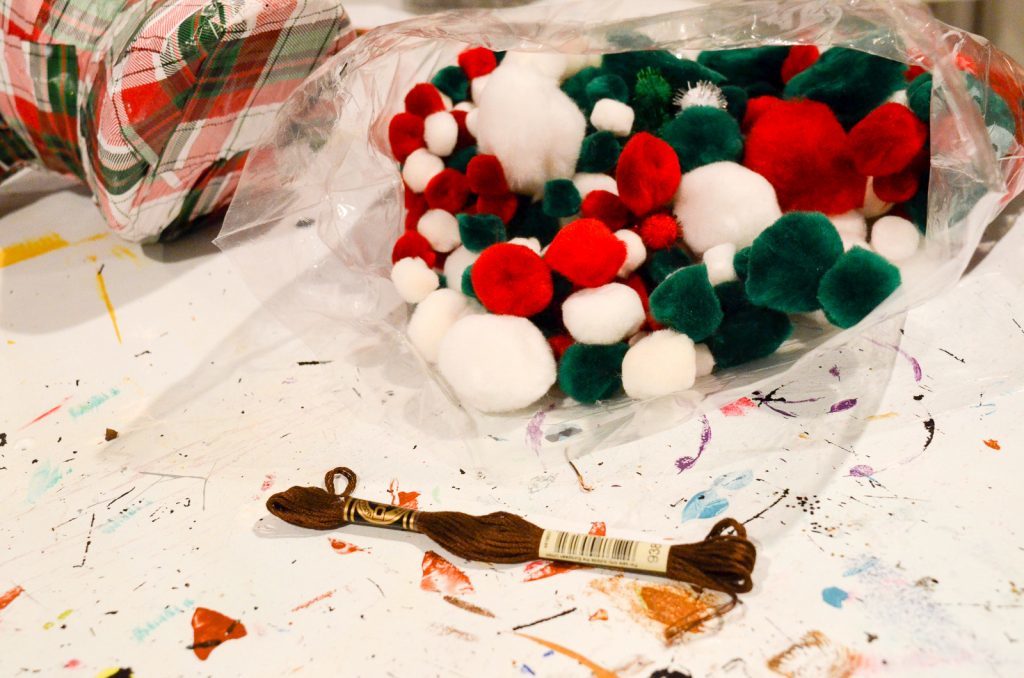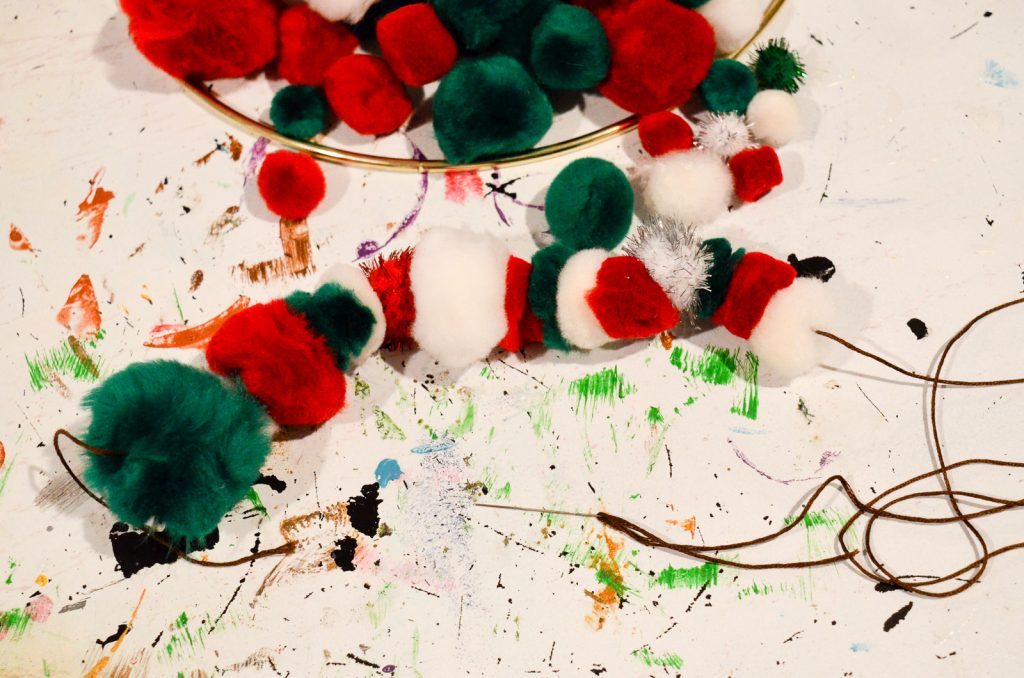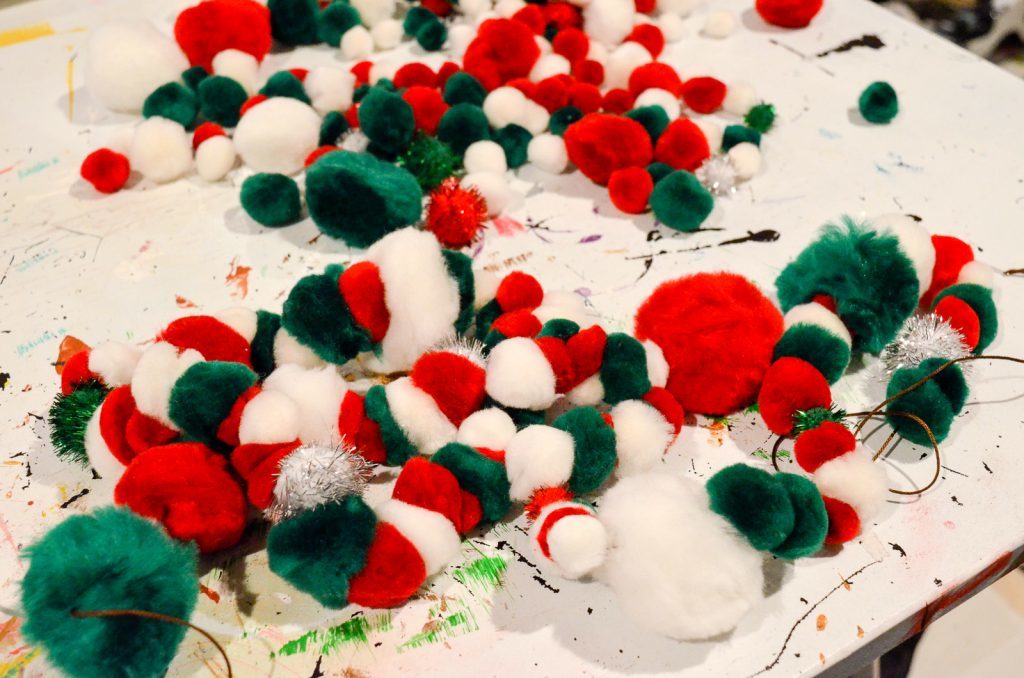 Tie one end of the string around your hoop and then "wrap" the hoop with the string of pom poms. When it's finished, attach the pom pom covered hoop to the inside of the grapevine wreath by tying thread around them both. I tied two sides and it was secure.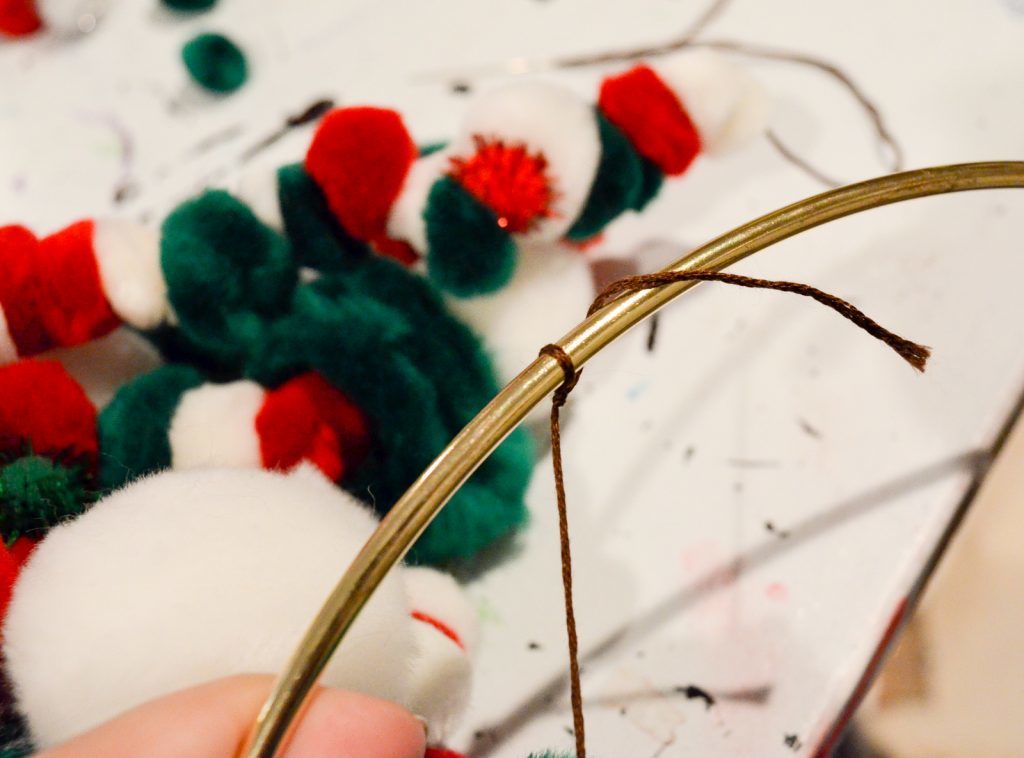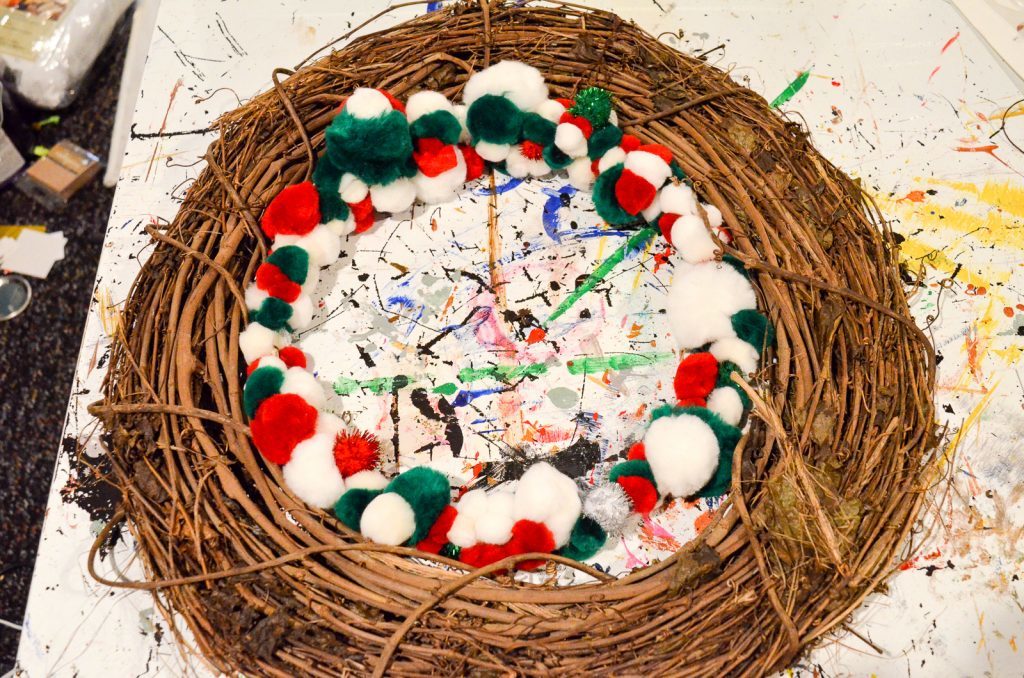 Hang the wreath as you normally would.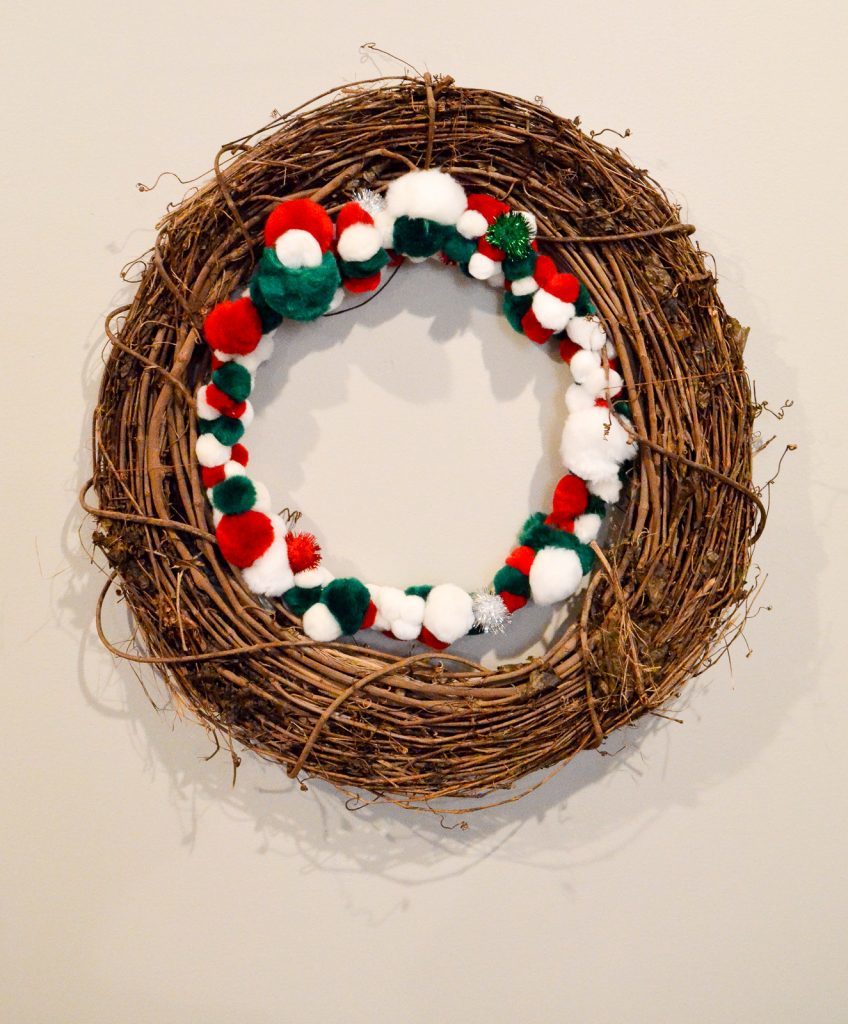 Attach one side of the command strip to the back of the deer head (if you have a head with a hook, obviously you don't need to do this!).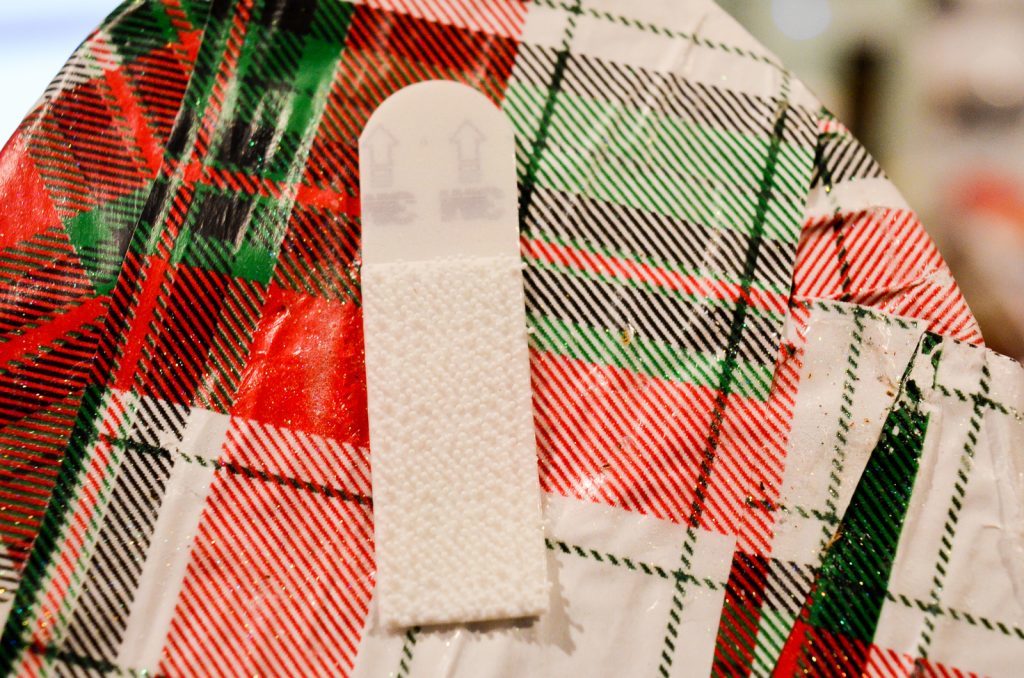 Place the other side of the command strip to the wall inside the wreath and attach the deer head.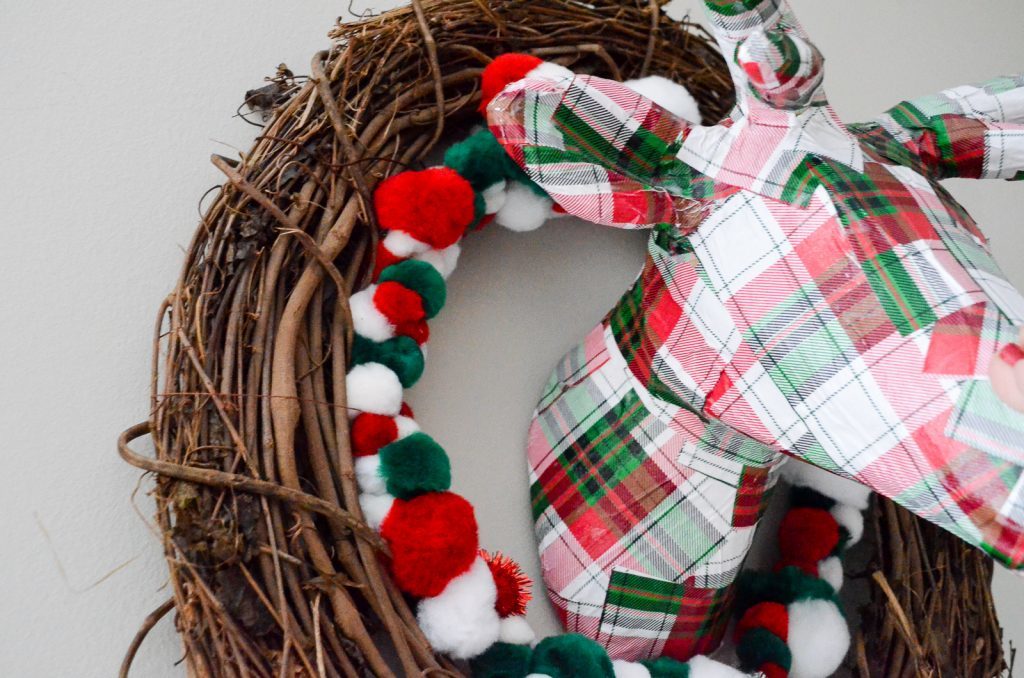 There isn't much to my Holiday Deer Head Wreath, but I love it. I love a classic plaid and the touch of glitter from the decoupage makes me super happy. The bright pom poms against the rustic wreath are really fun together. My new wreath is a perfect addition to our dining room holiday decor!