I have always had such a fascination with mixed media and altered art. It was always one of those skills that I envied in others but never felt like I could pull off myself. I'm getting braver in my old age, though, and have decided to just go for projects that I've thought about trying. When I was given the chance to join an Altered Animal Collaboration, I jumped at it even though I knew that I would be the odd person out since I was a beginner. But, that didn't stop this from being one of the most fun projects I've finished in a long time! I hope you like my Mixed Media Deer Head as much as I do!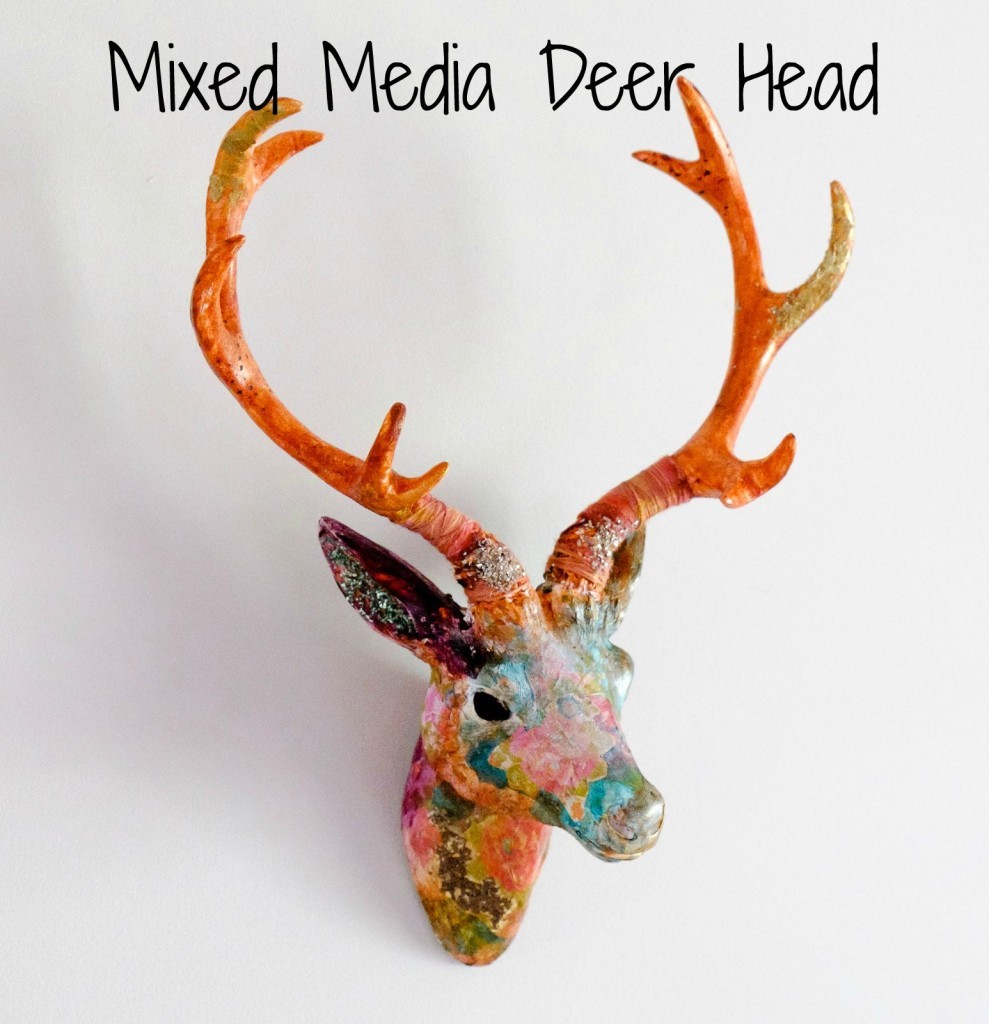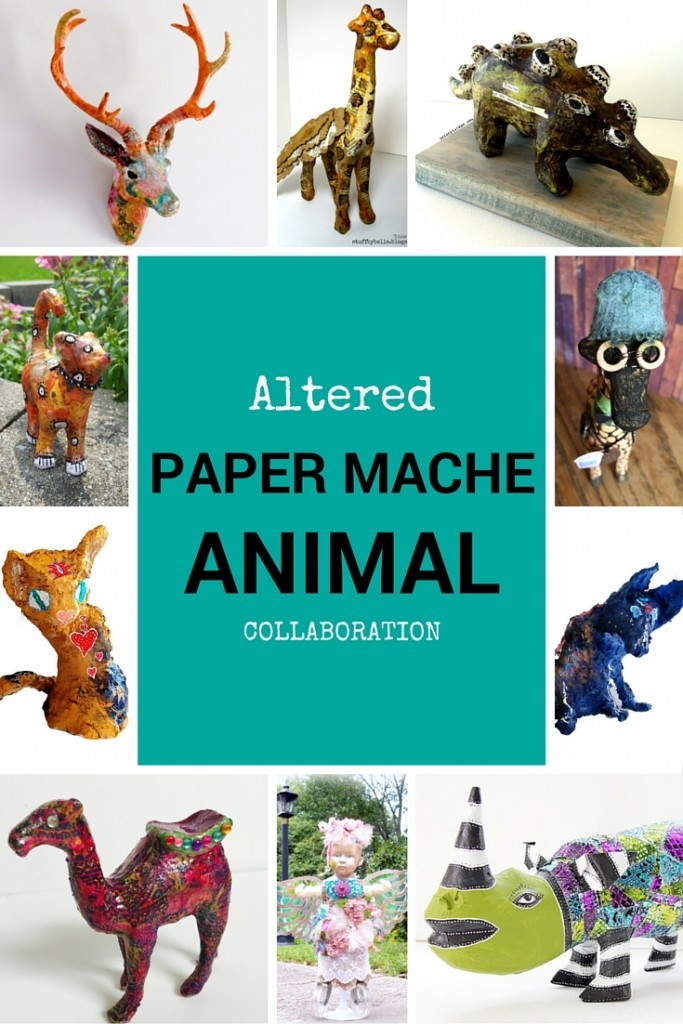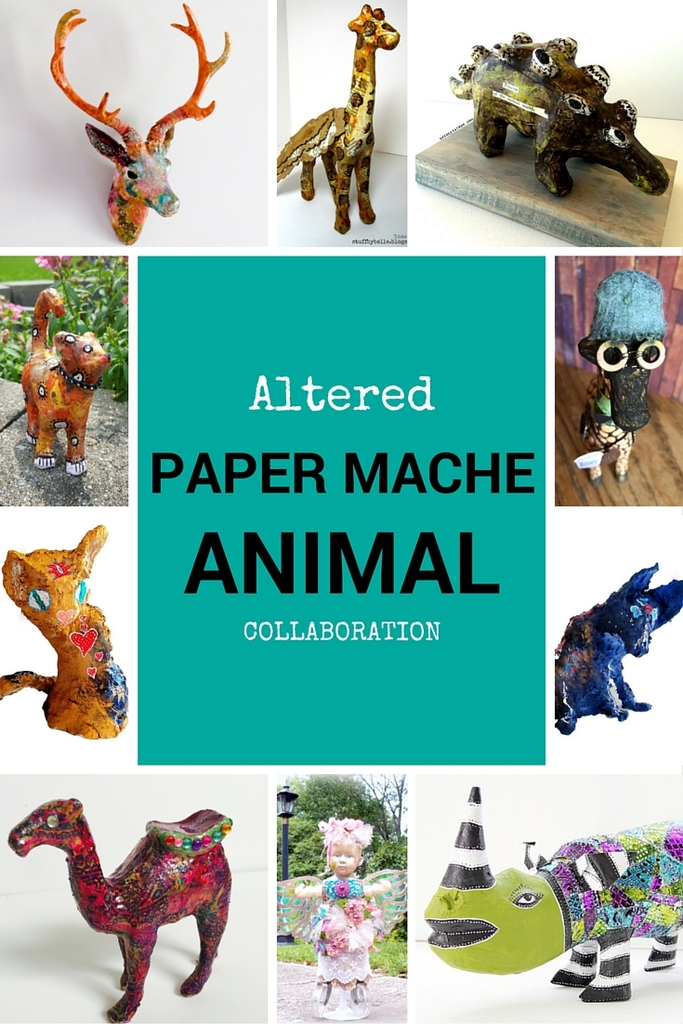 I will start off by saying that my animal head isn't paper mache. I bought a deer head (affiliate link) as my base. I knew I wanted something with antlers for this and had a hard time sourcing heads (that's not something I say every day!). My group was great and helped me find this one.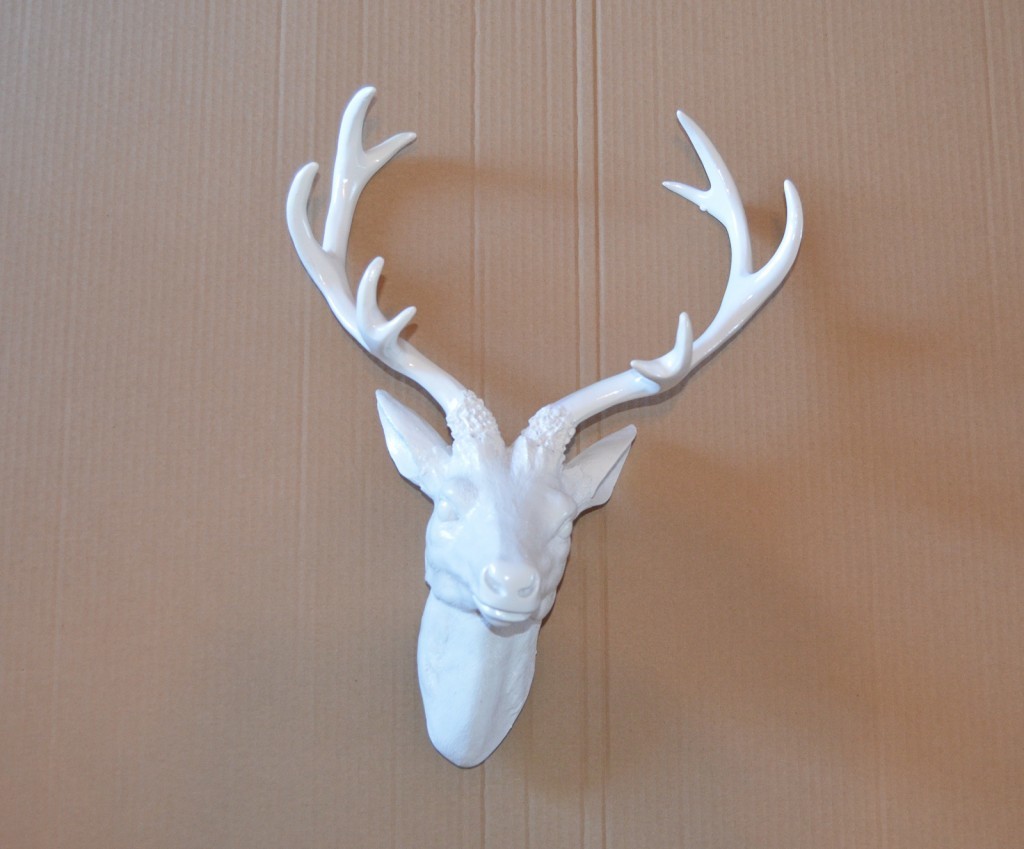 I started slowly with some flowers from one of my favorite Hazel & Ruby papers–Newsprint Floral. I cut a bunch of flowers out and glued them onto the head with decoupage.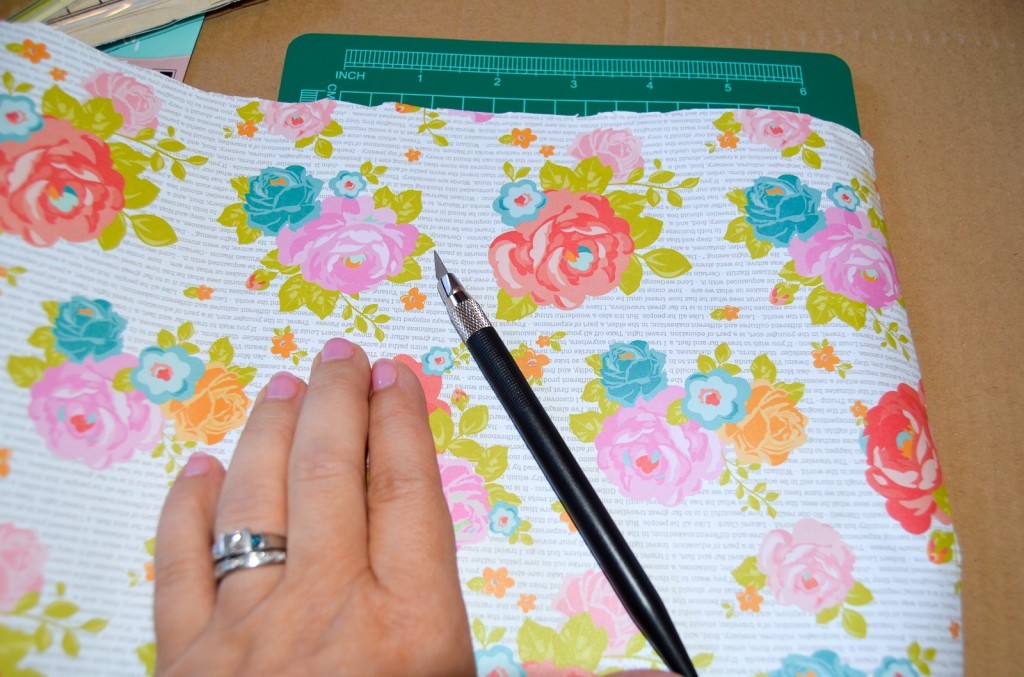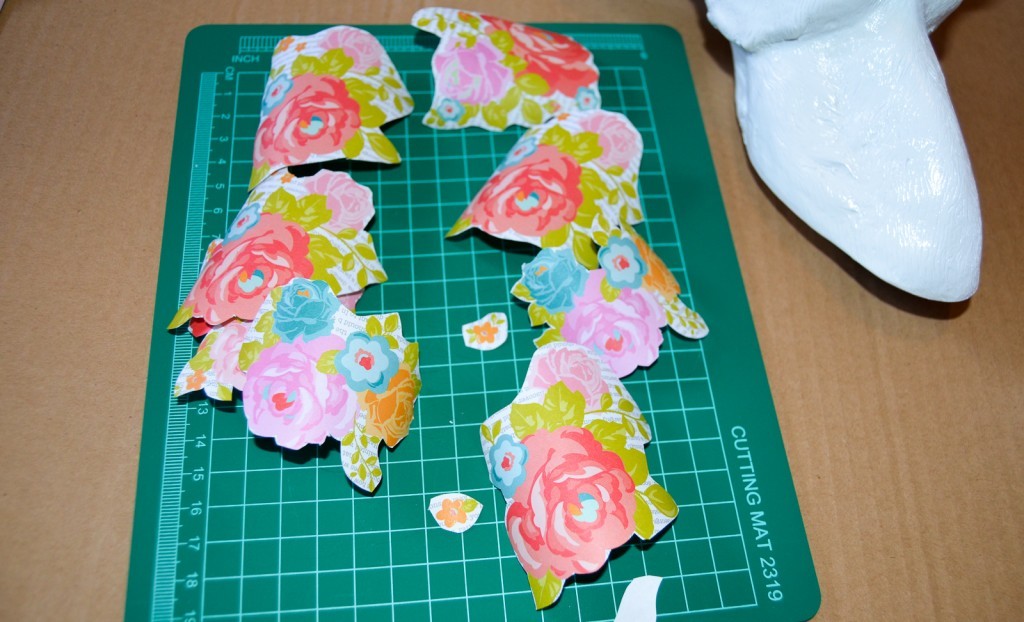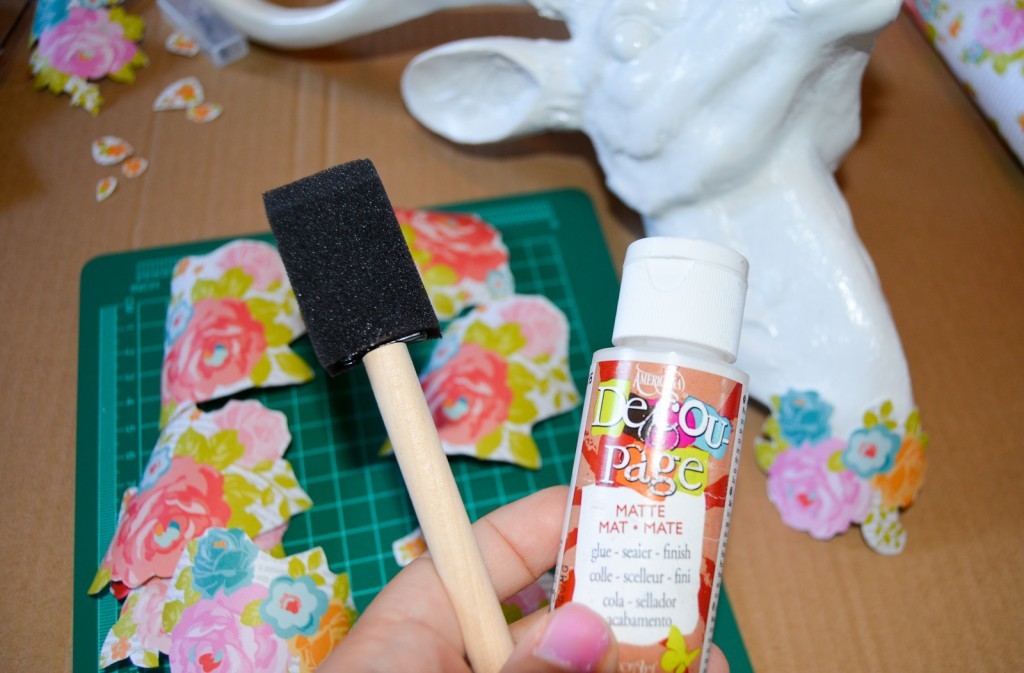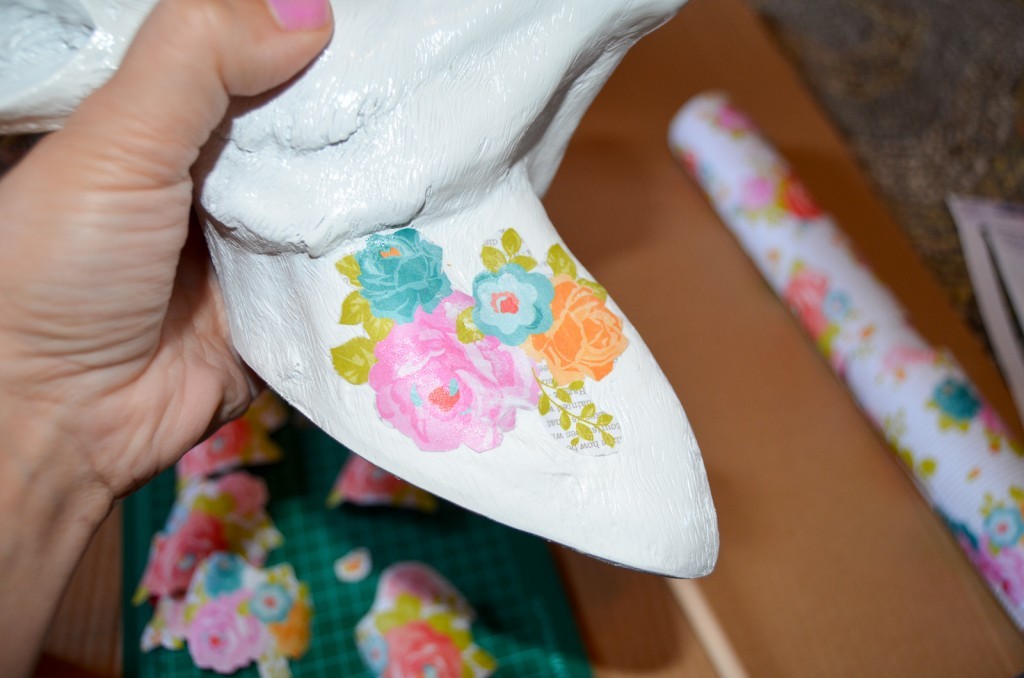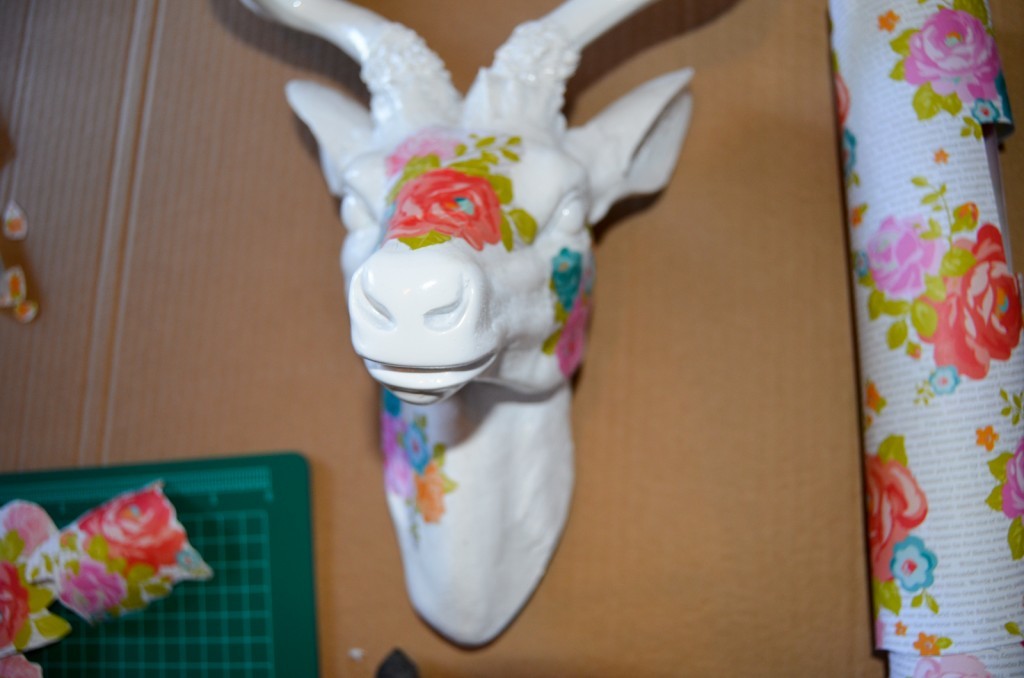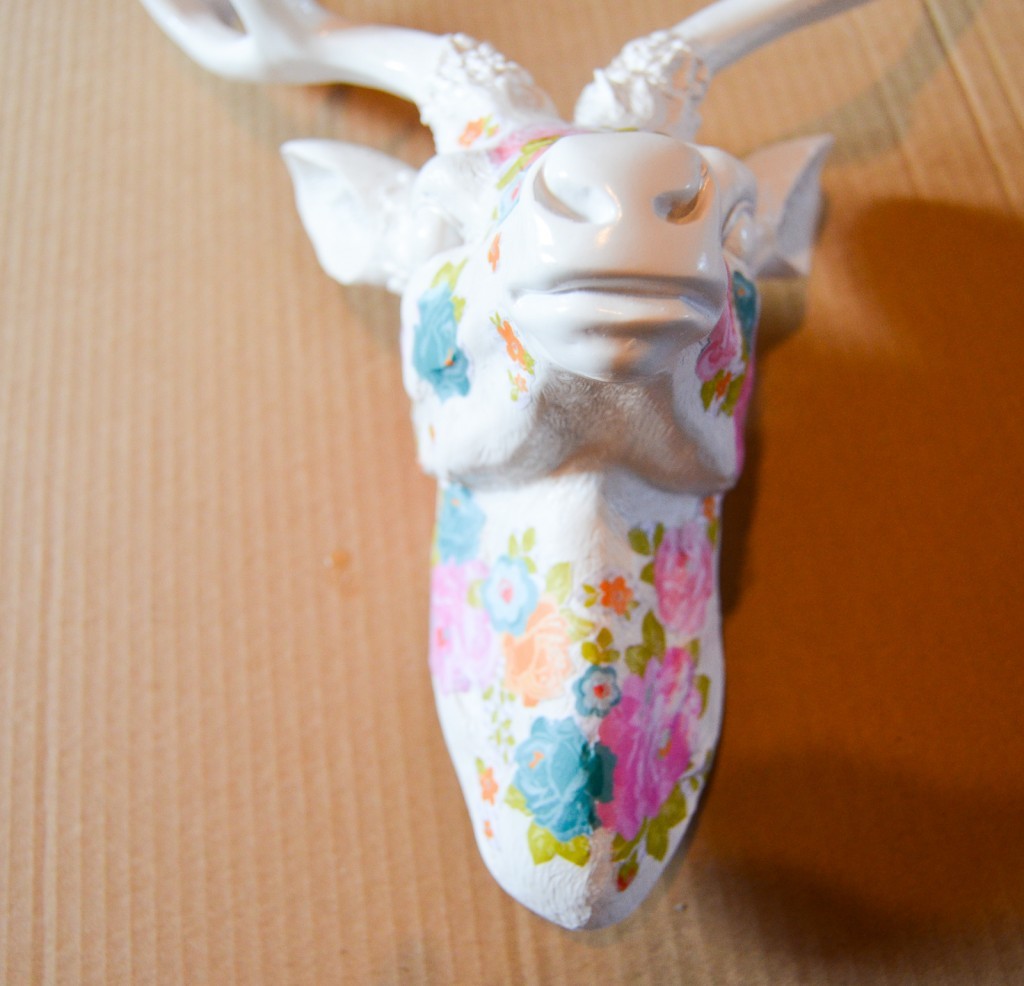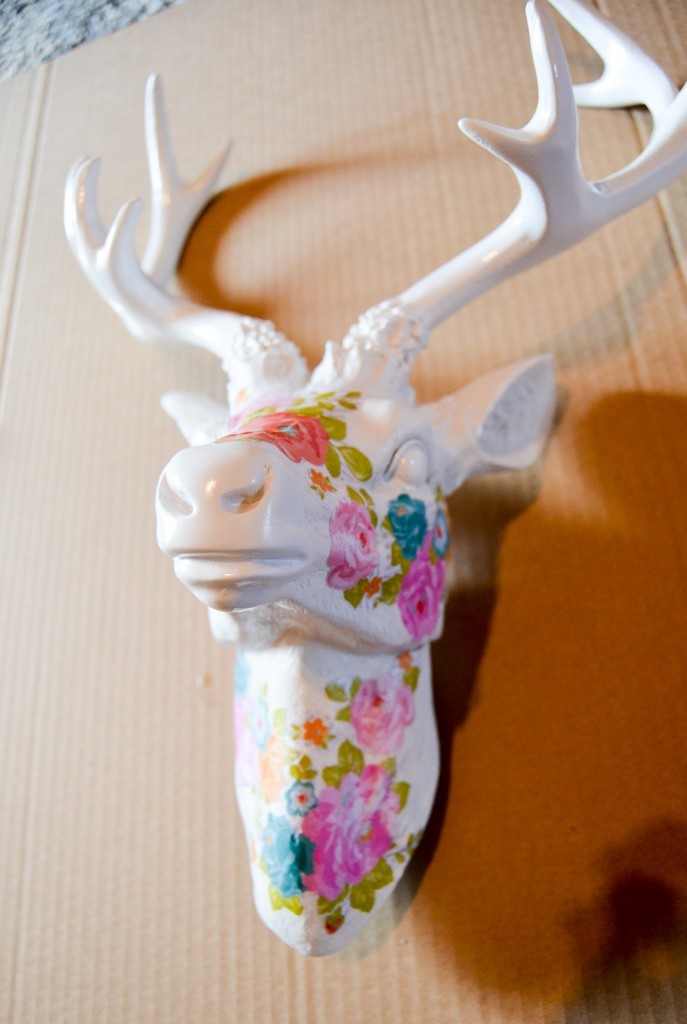 I recently worked at Scrapbook Expo in Schaumburg. While I was there, I was able to wander for a bit and stopped by the Art Anthology booth. They had such fun paints that I couldn't help myself and left with a big bag of colors. I pulled out some Glimmer Mist, too, and was ready to get messy.
Now, I wish I could tell you exactly how to recreate this head, but I can't. I started painting and was having so much fun that I didn't take step by step photos. What I did was start painting and layering and just having fun with it.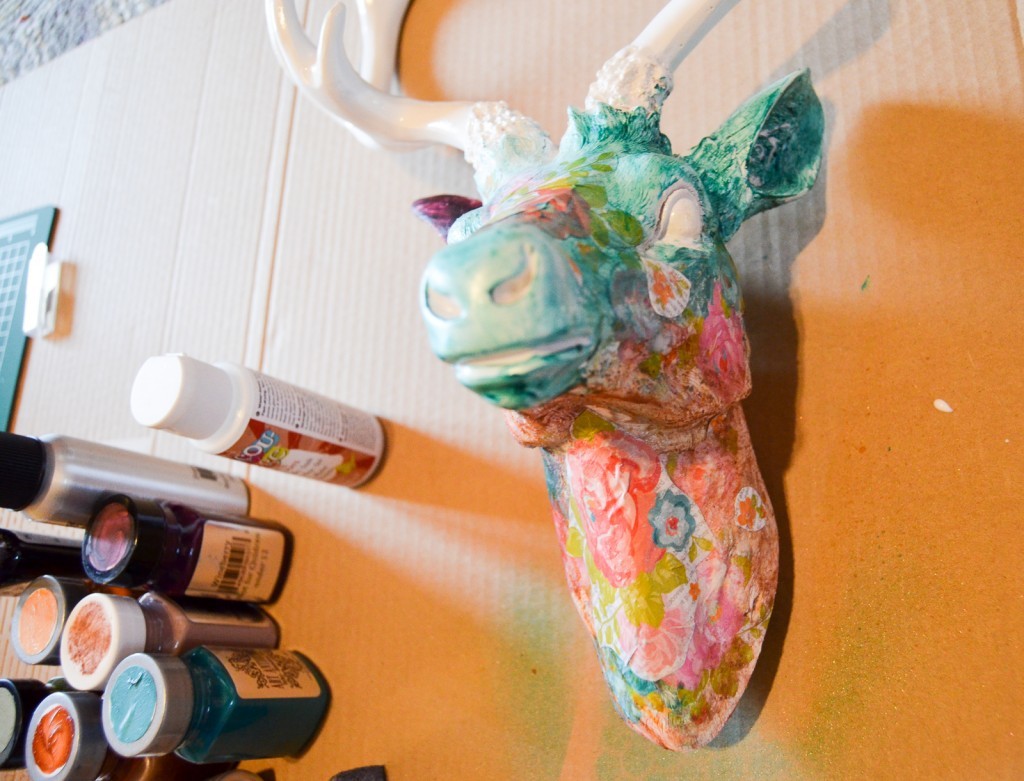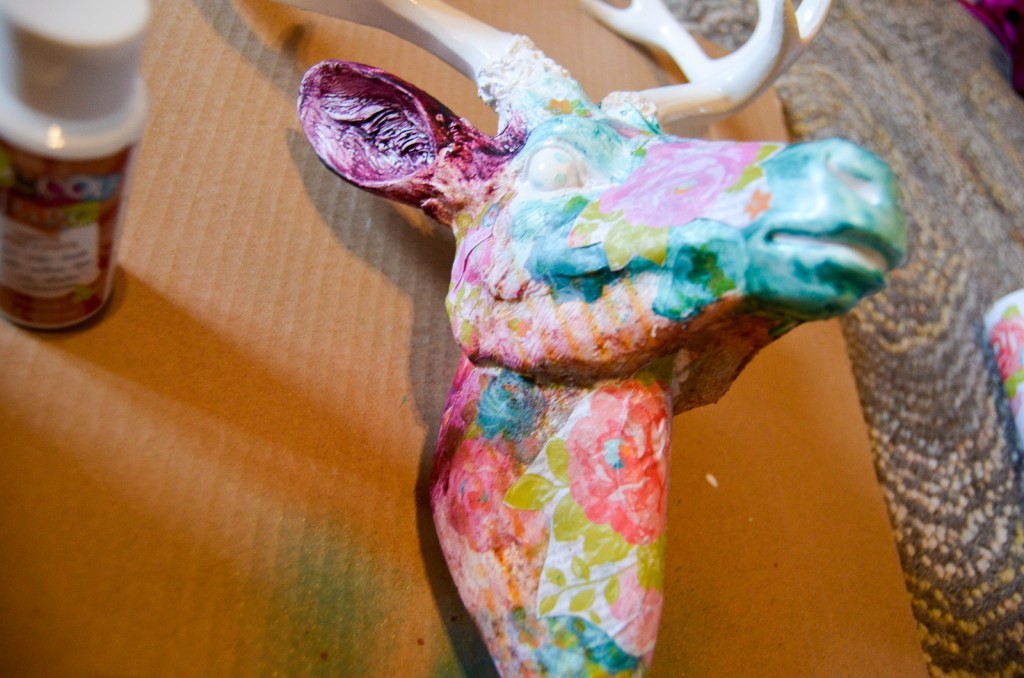 I added some beads that I had bought from a Blitsy sale.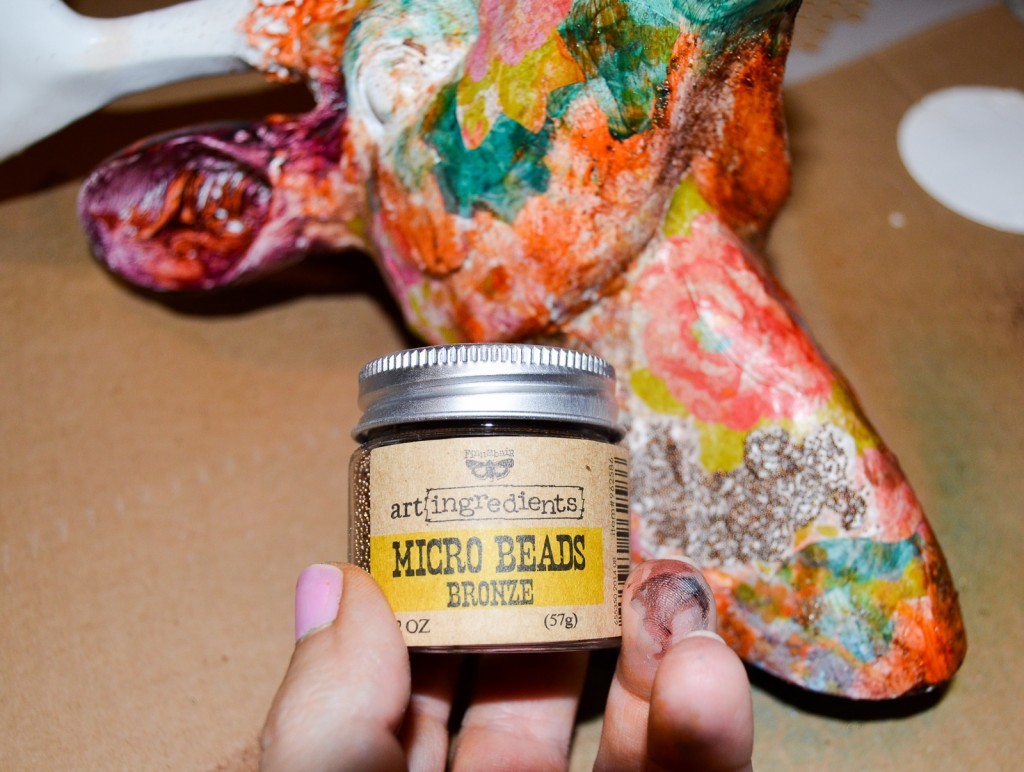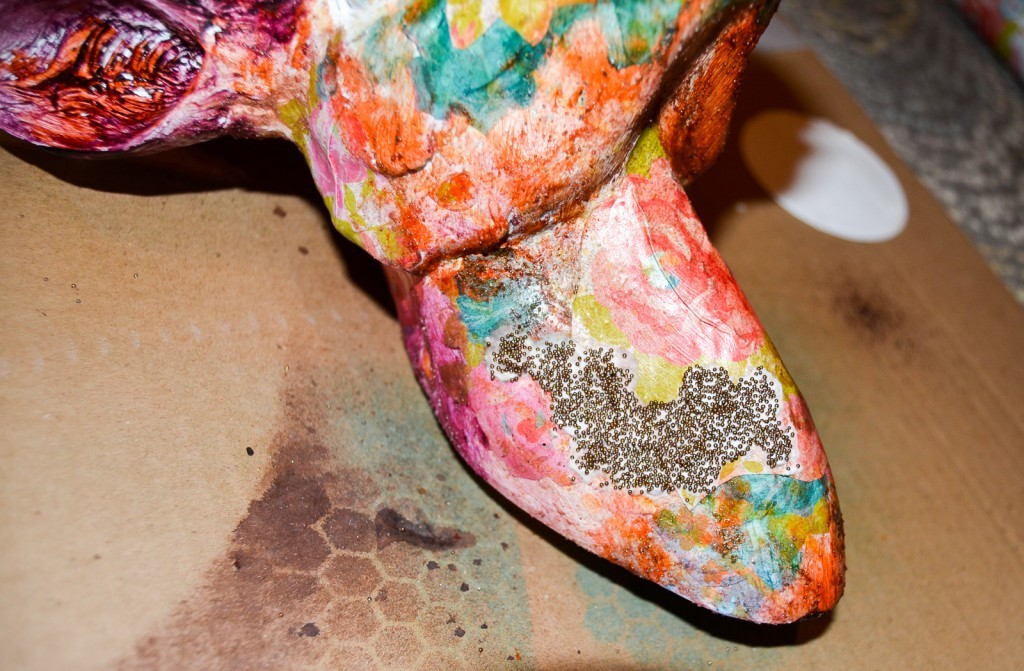 Antlers scream out for a bit of yarn wrapping. I added some hand-dyed yarn to the base of the antlers.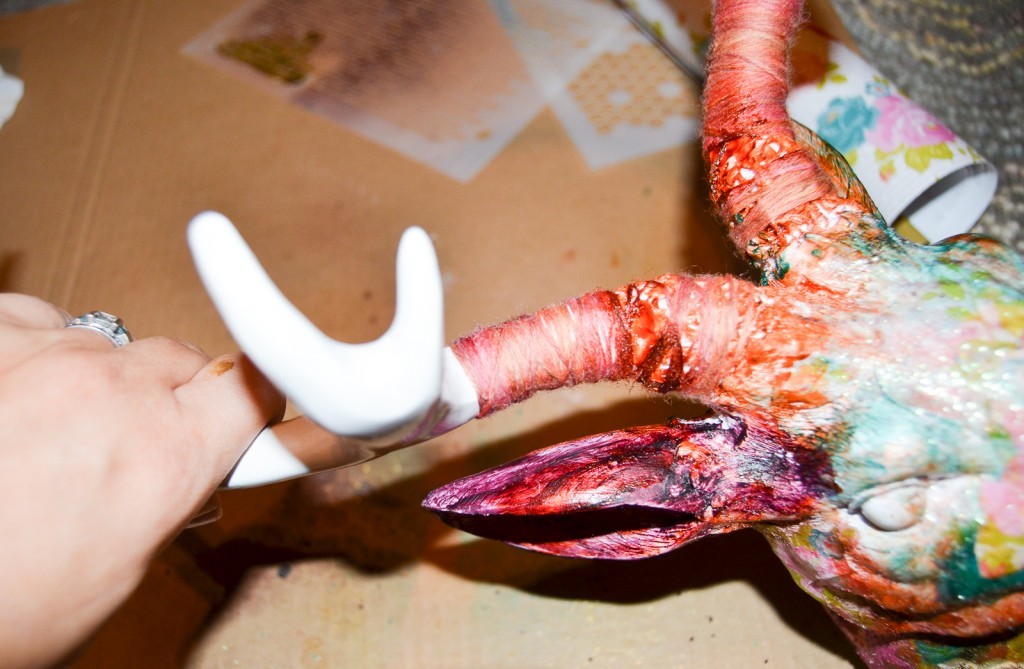 I decided to paint the antlers an orange that already had a bit of glitter in it.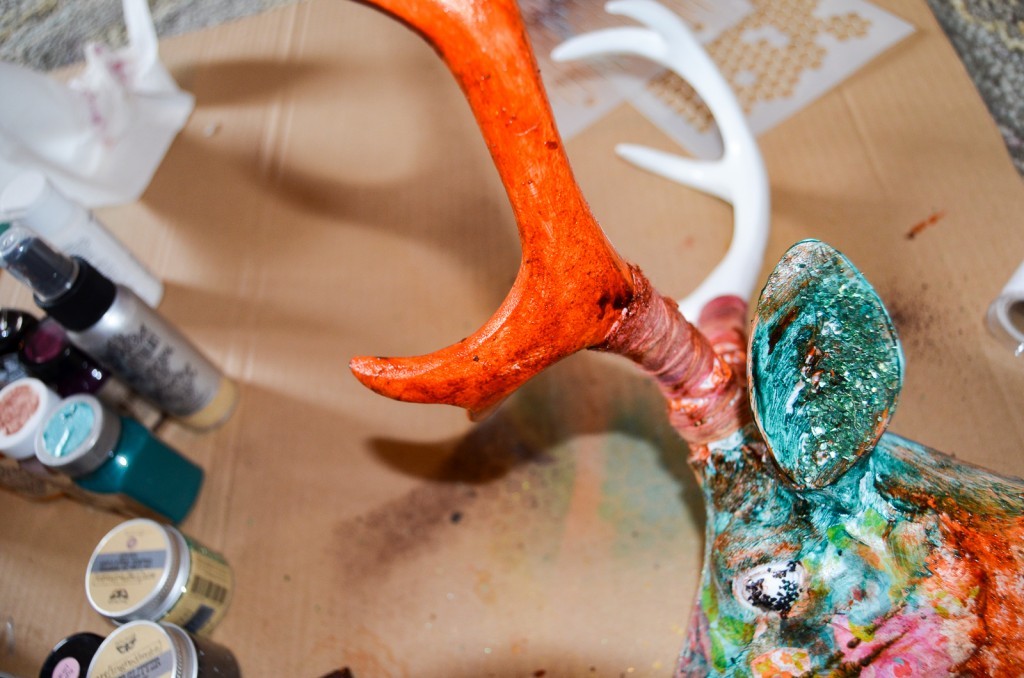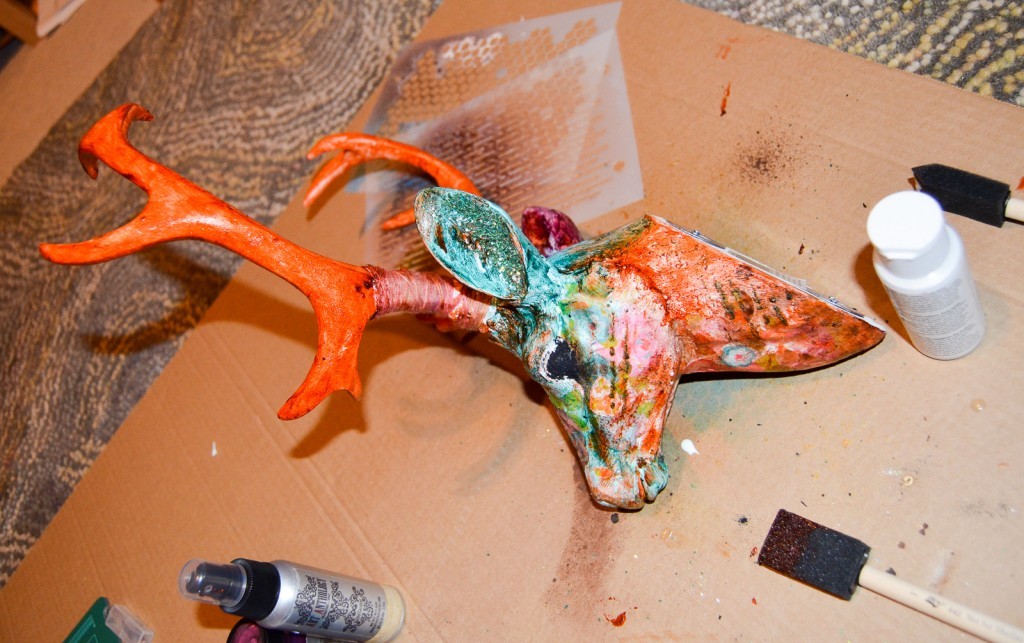 I finished my mixed media deer head off with bits of glitter here and there. You knew that glitter would make an appearance somewhere! I added some gold flakes and gold glitter to the antlers and some green glitter to the ears.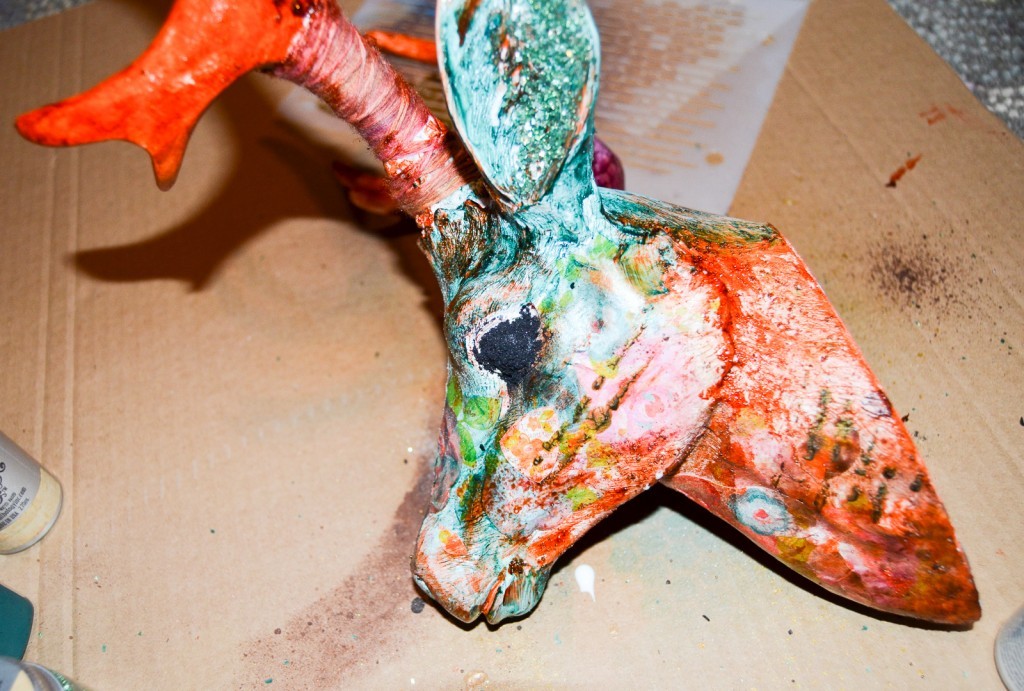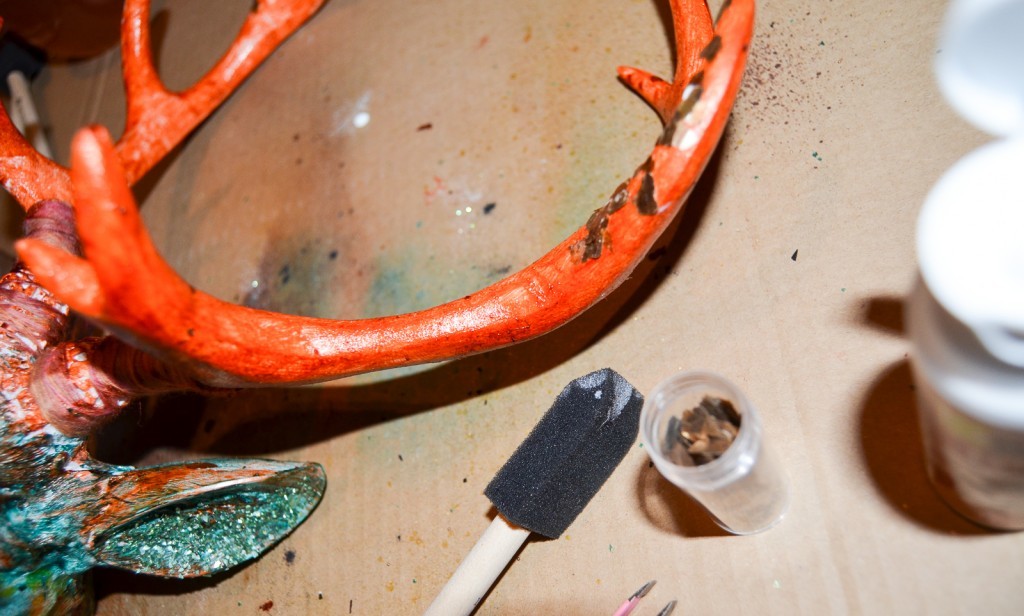 This is one of those projects that I didn't want to end. I kept layering and playing until I hit my deadline. It was such a relaxing and fun project to make. I'm definitely on a mixed media kick now!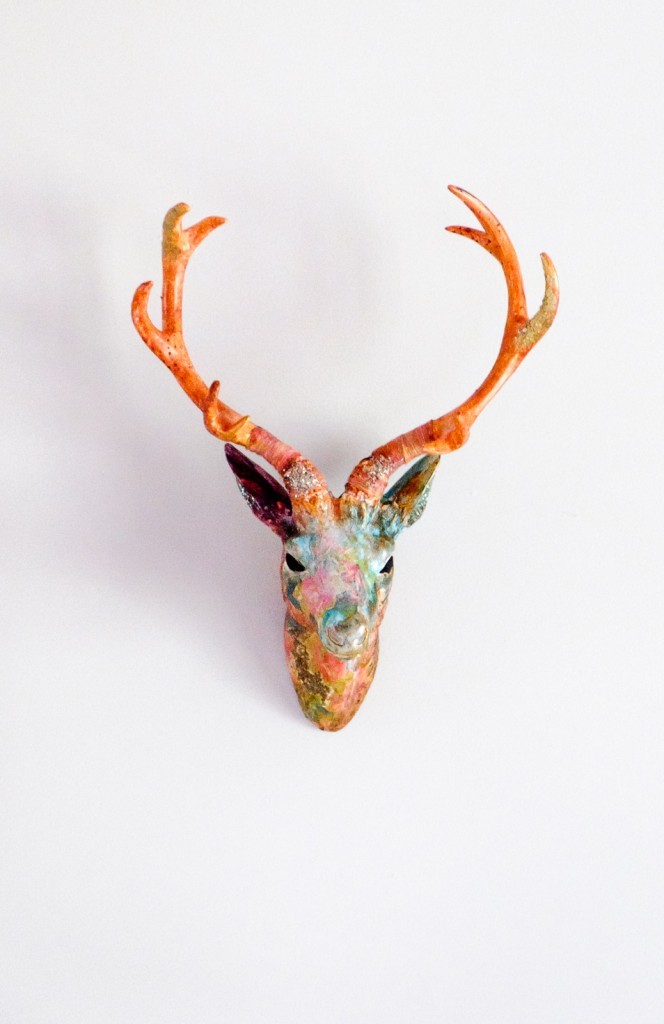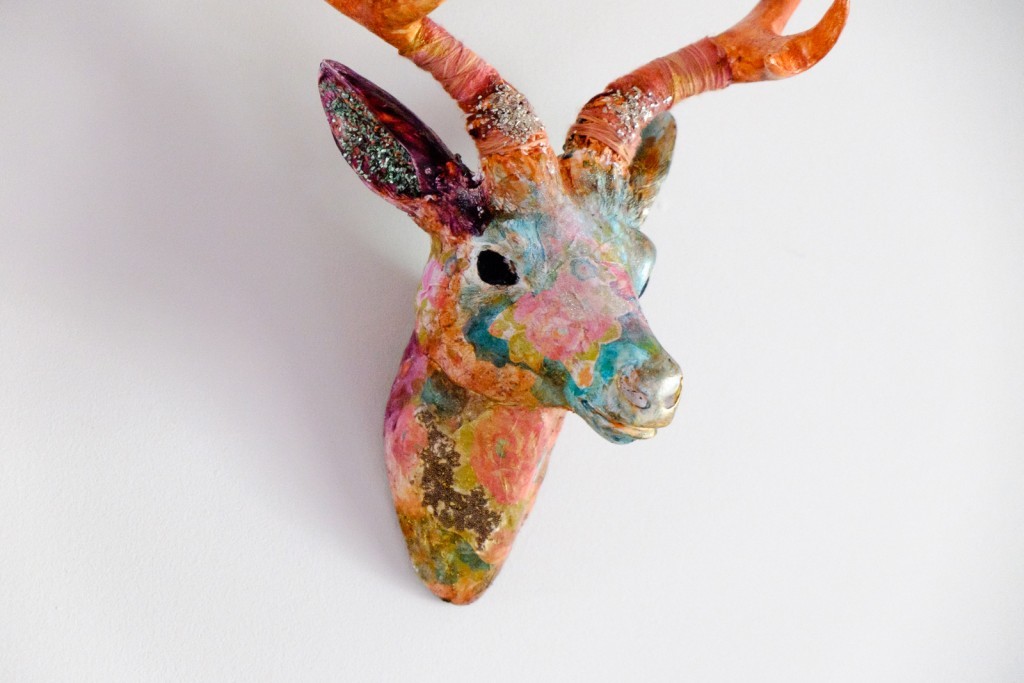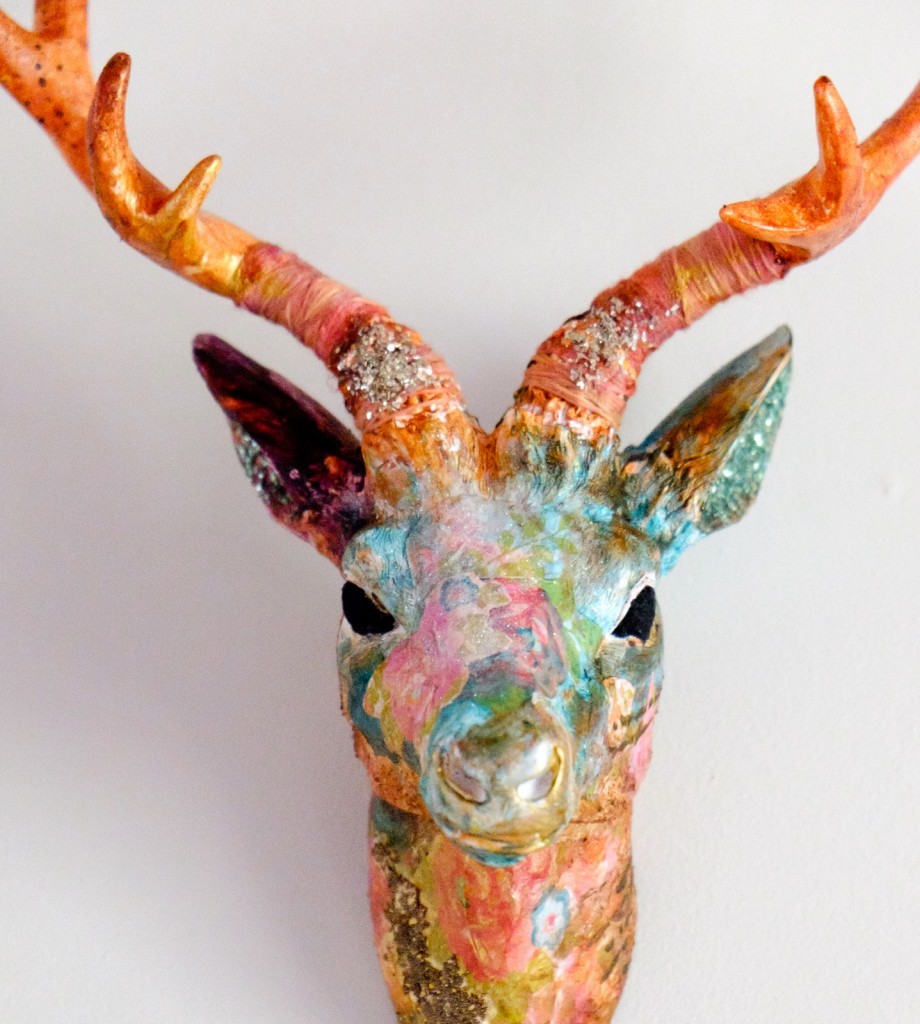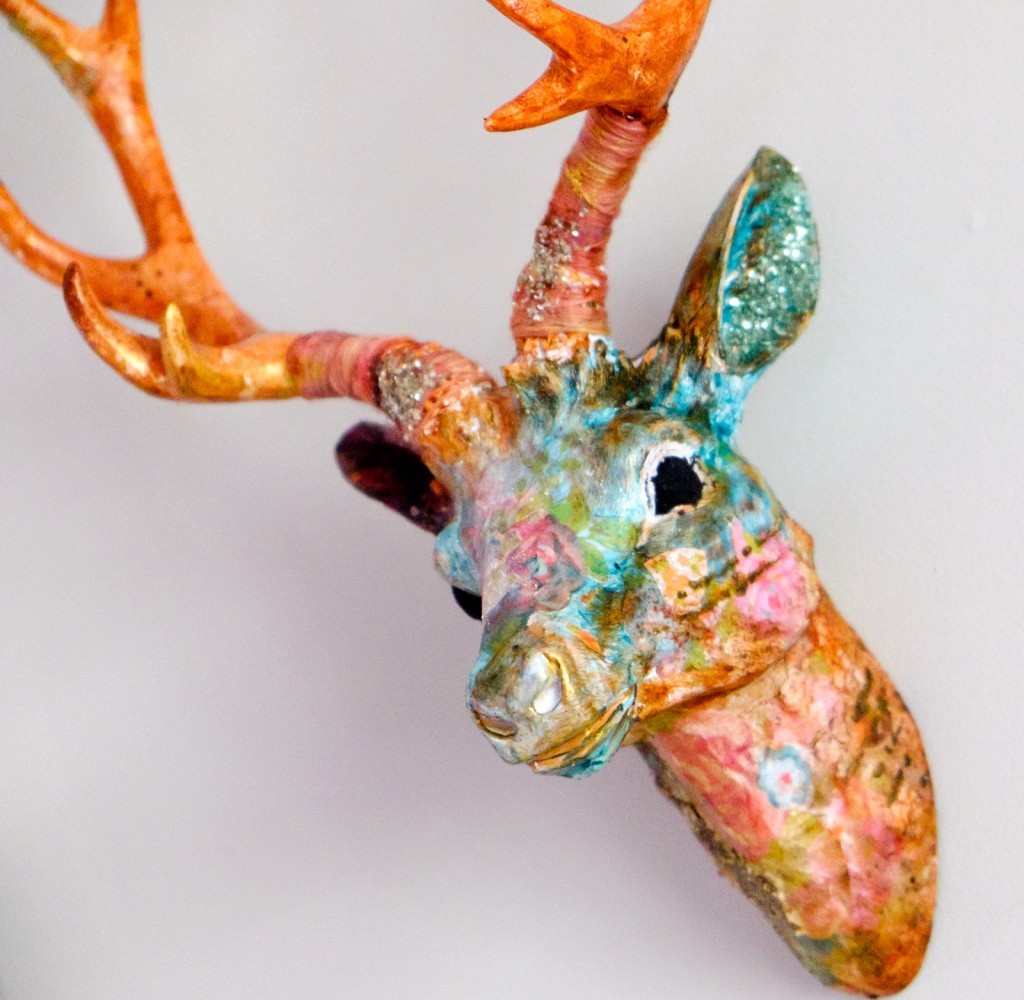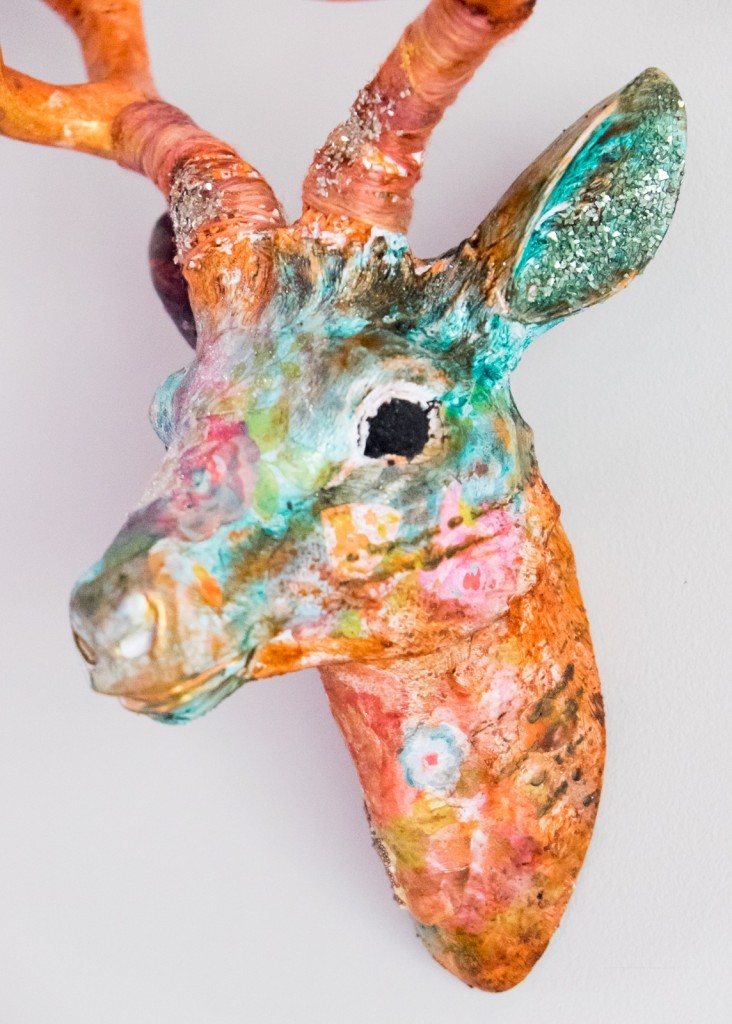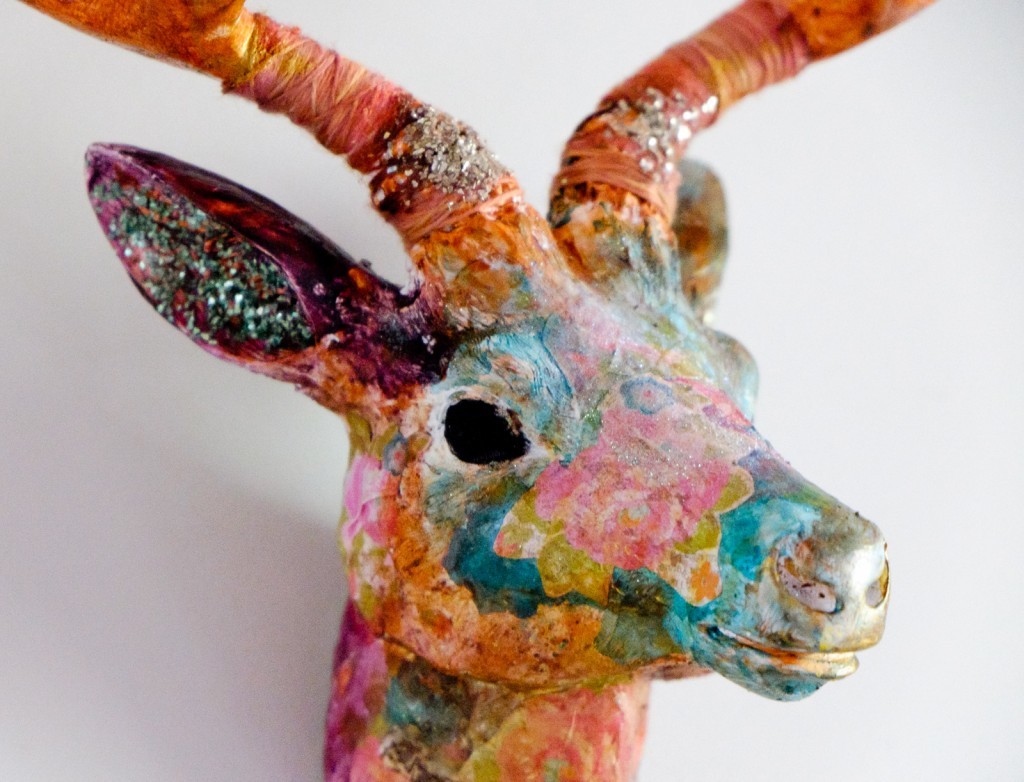 Make sure you check out the rest of the animal heads in this hop. These women are amazing and I'm honored to be a part of this collaboration.