I have always been fascinated by mixed media and have wished that I had a knack for it. I've been getting braver this year and have been trying my hand at more mixed media projects. I had originally thought to make this Mixed Media Travel Board Book for a swap because I thought it would be a quicker project than my usual cross stitching, but as it turned out, I probably spent double the time on it (and loved every second!). This won't be my usual "how-to" style post because I'm just not sure that would be possible, but I'm rather proud of this as it's my biggest mixed media attempt to date.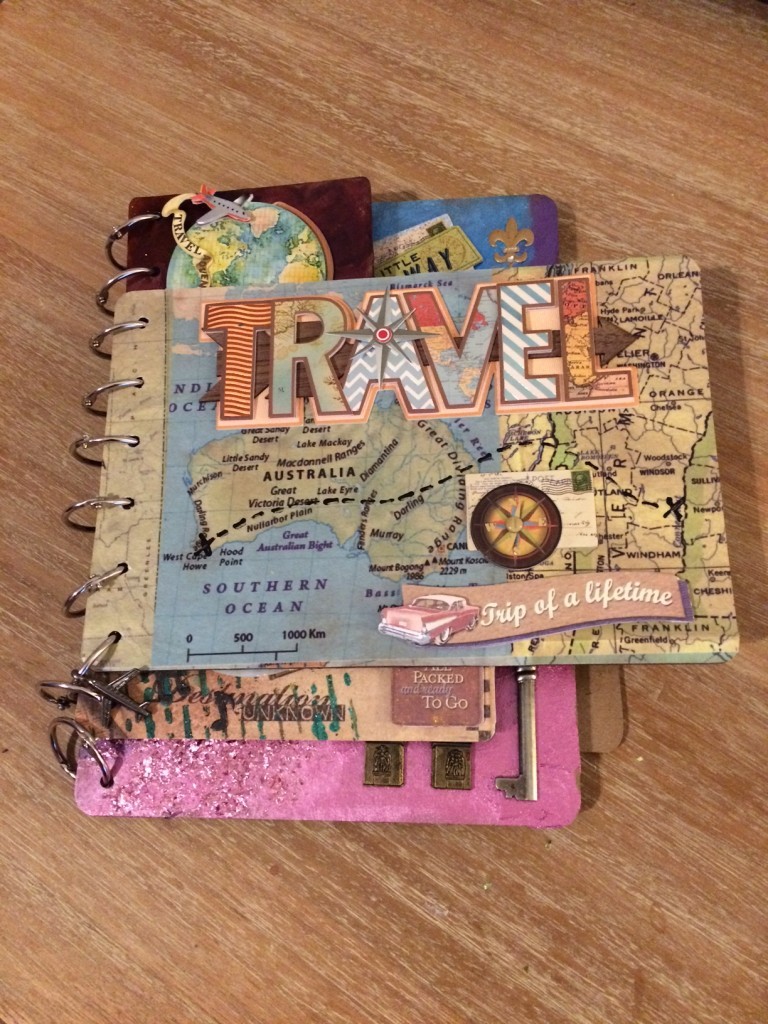 This post contains affiliate links.
I used so many different elements for this. I'm pretty sure I got the board book set itself from a Blitsy sale.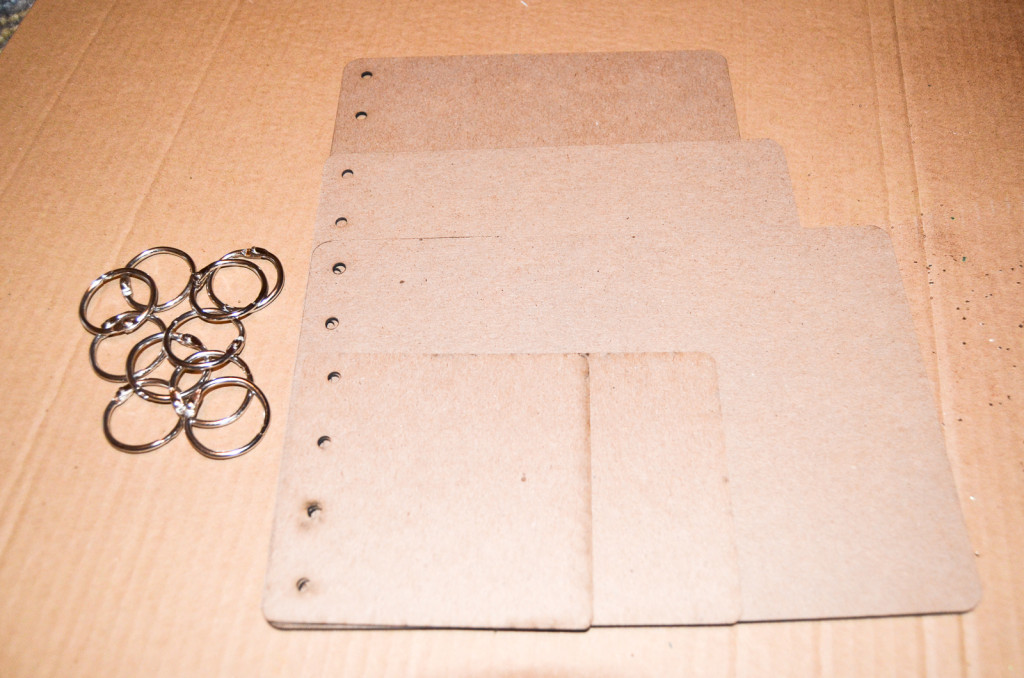 I collected travel-related scrapbook pieces from various places, making sure that I got pieces that represented places my partner had listed.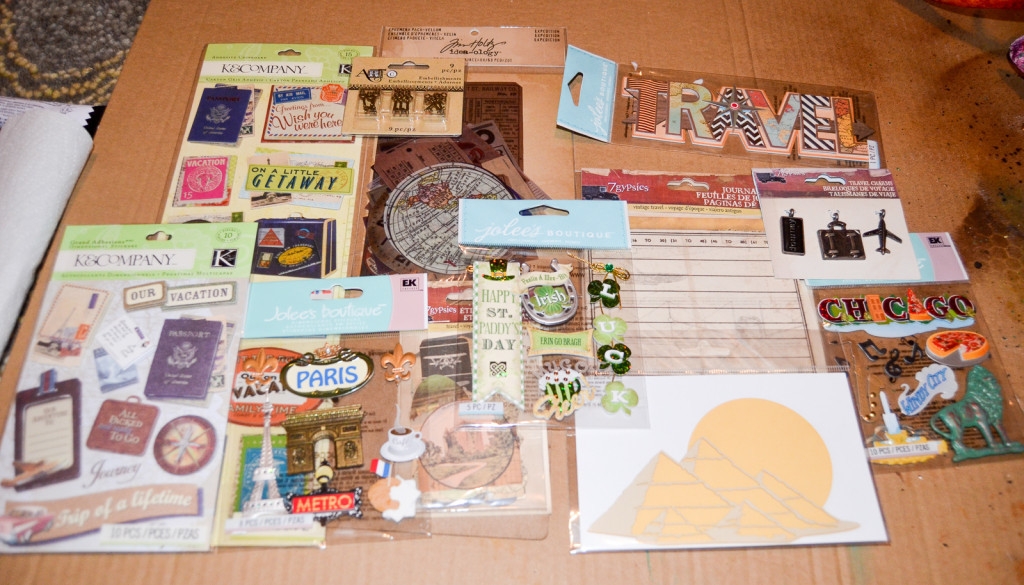 After that, it was a matter of playing around. I used paints from Art Anthology and DecoArt, glitter, map paper from Hazel & Ruby, decoupage, stencils, glimmer mist…pretty much anything I could get my hands on!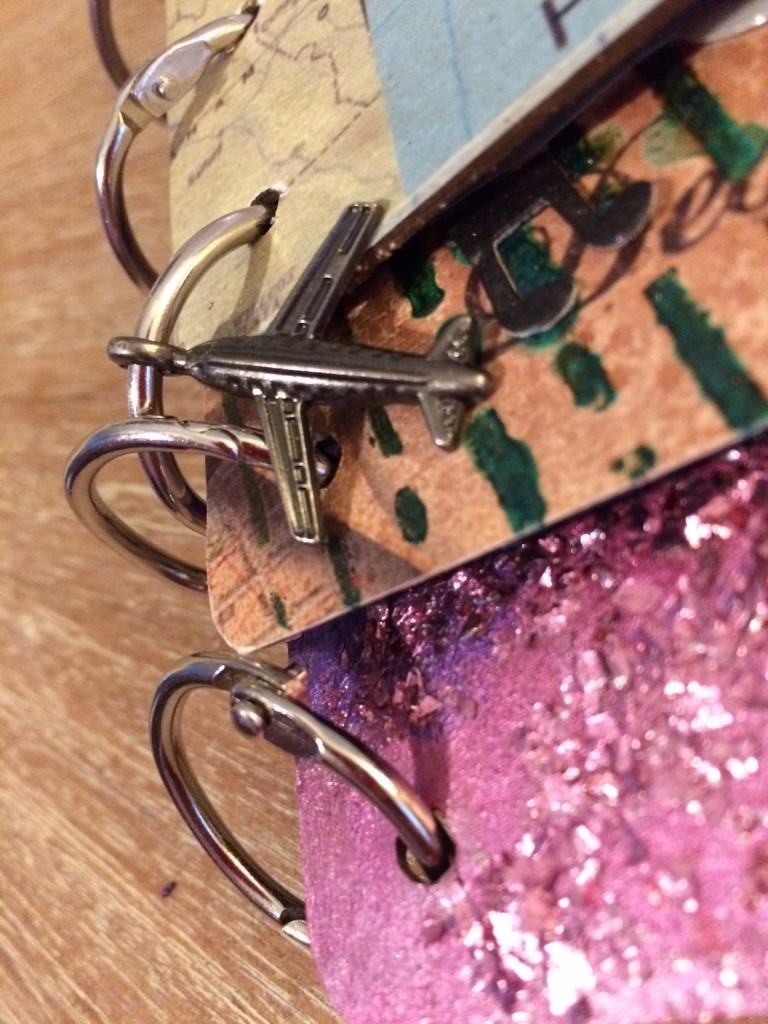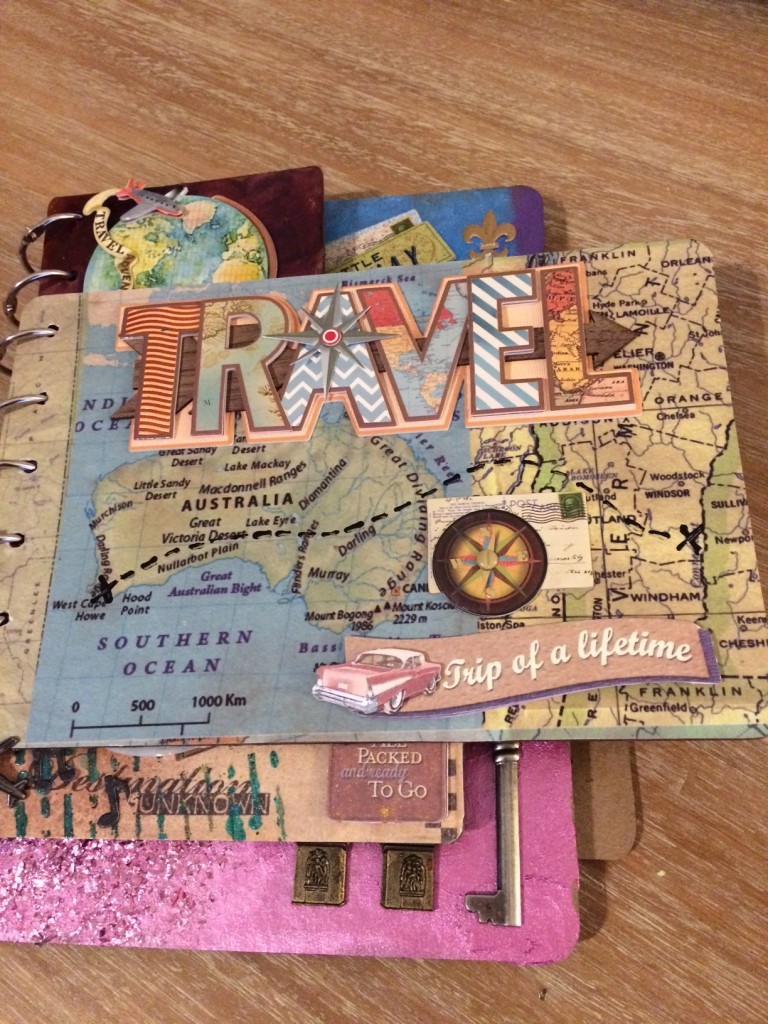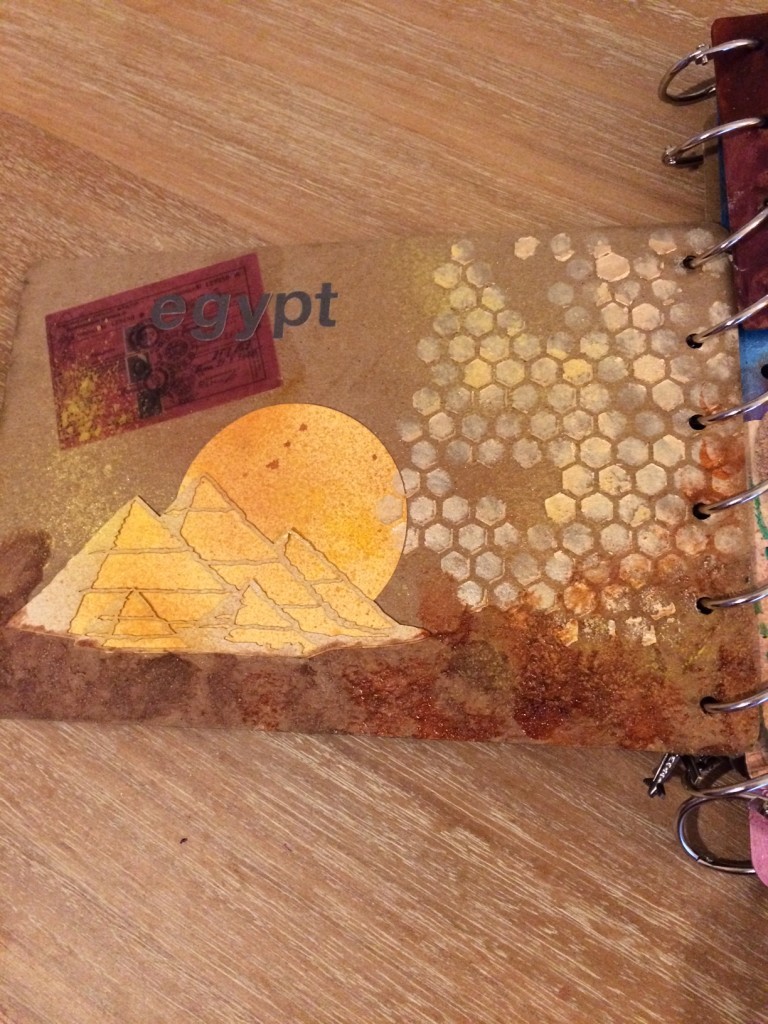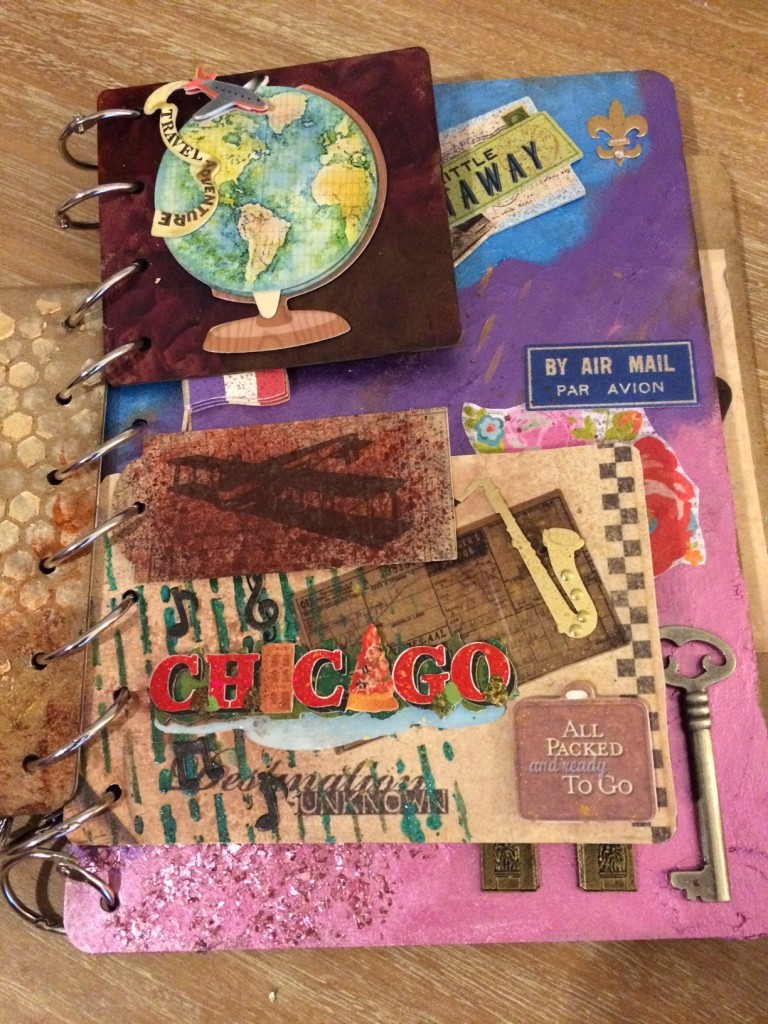 I made a page for Chicago to represent where I am.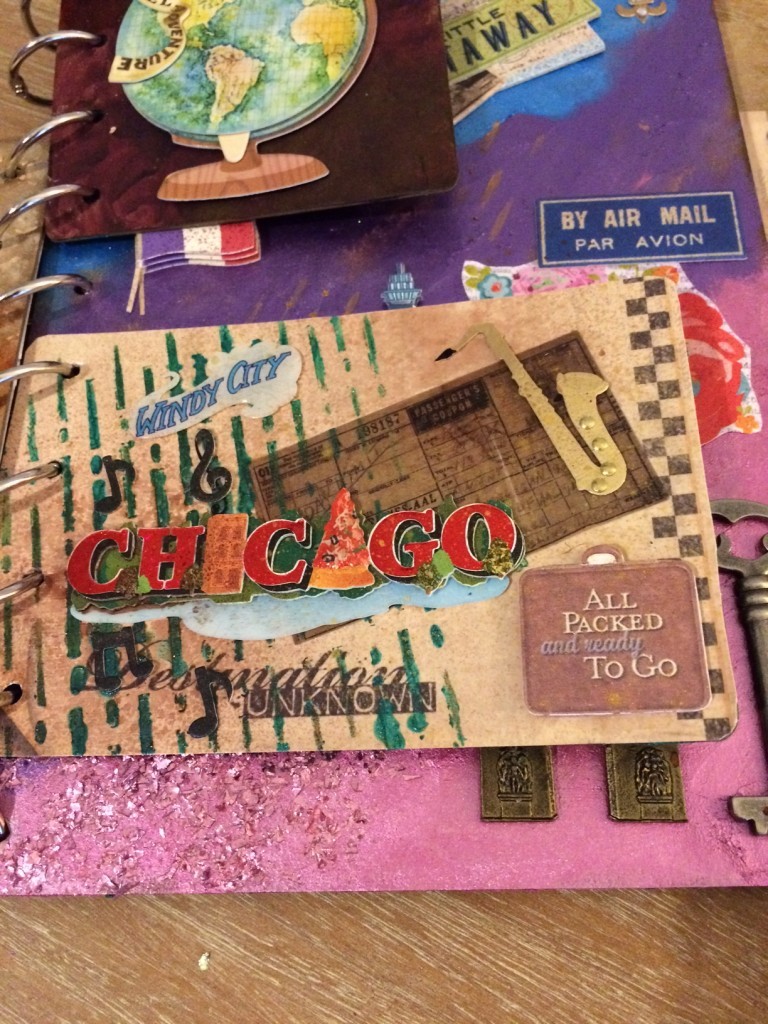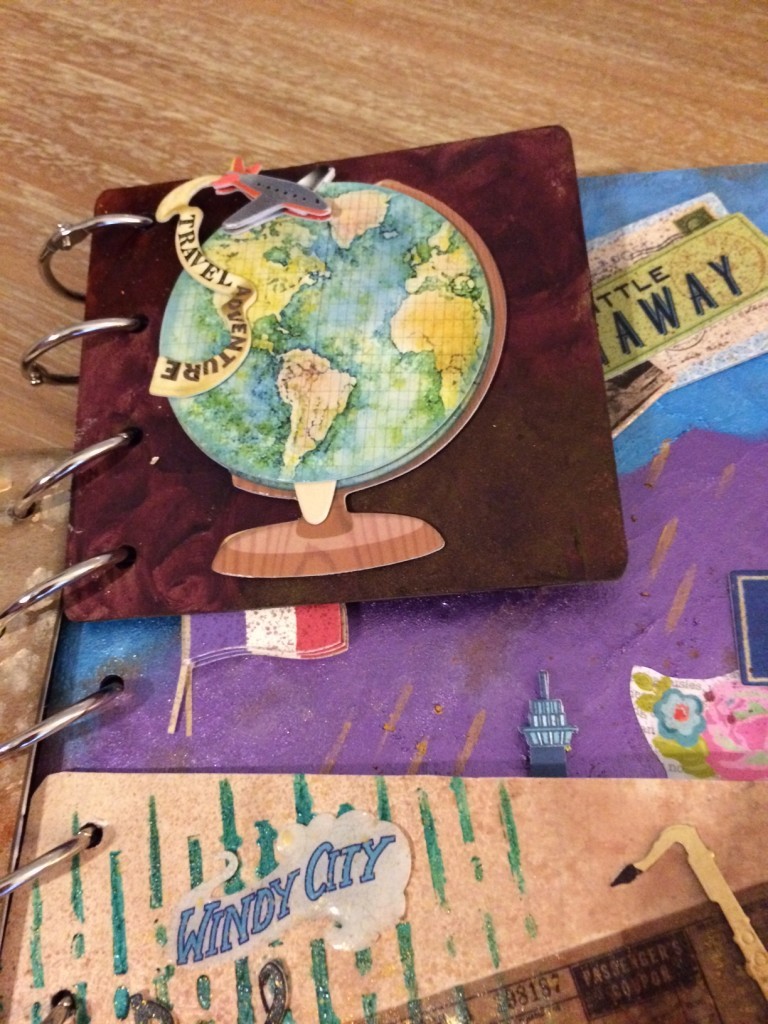 The map hot air balloon is one of my favorite elements.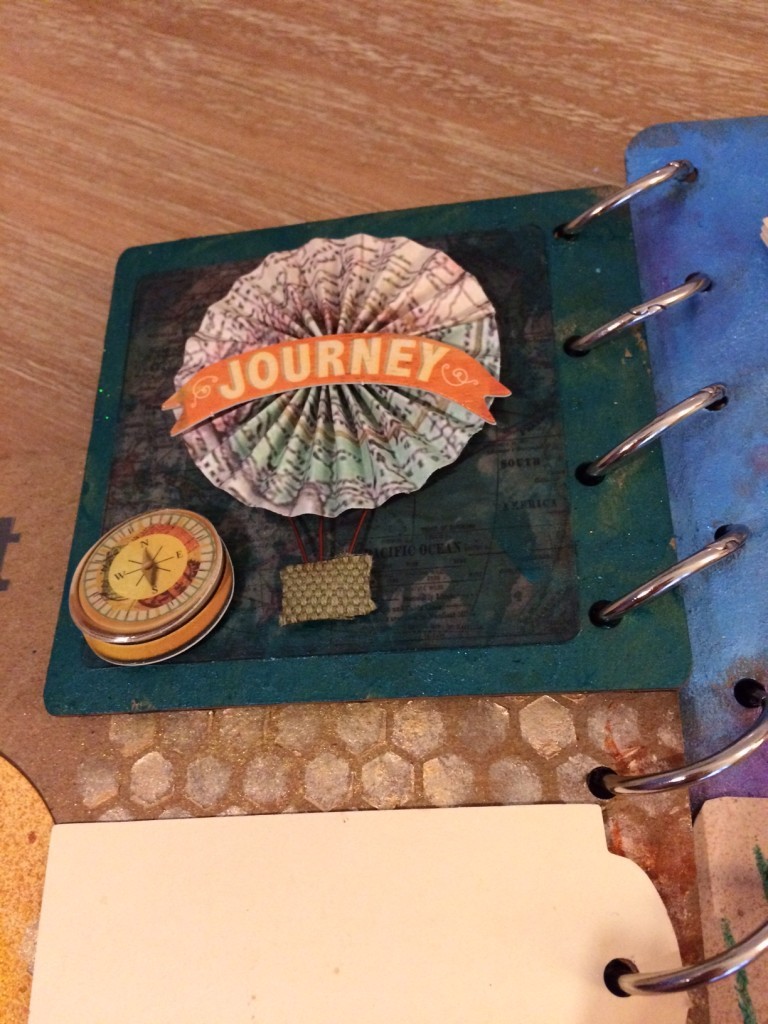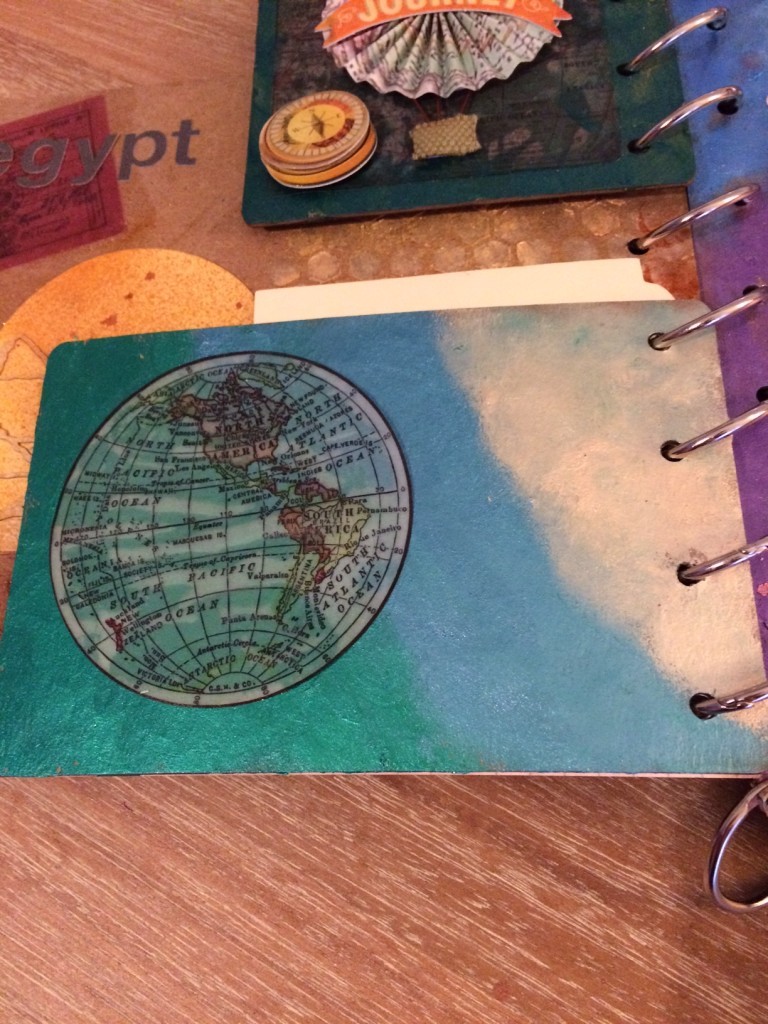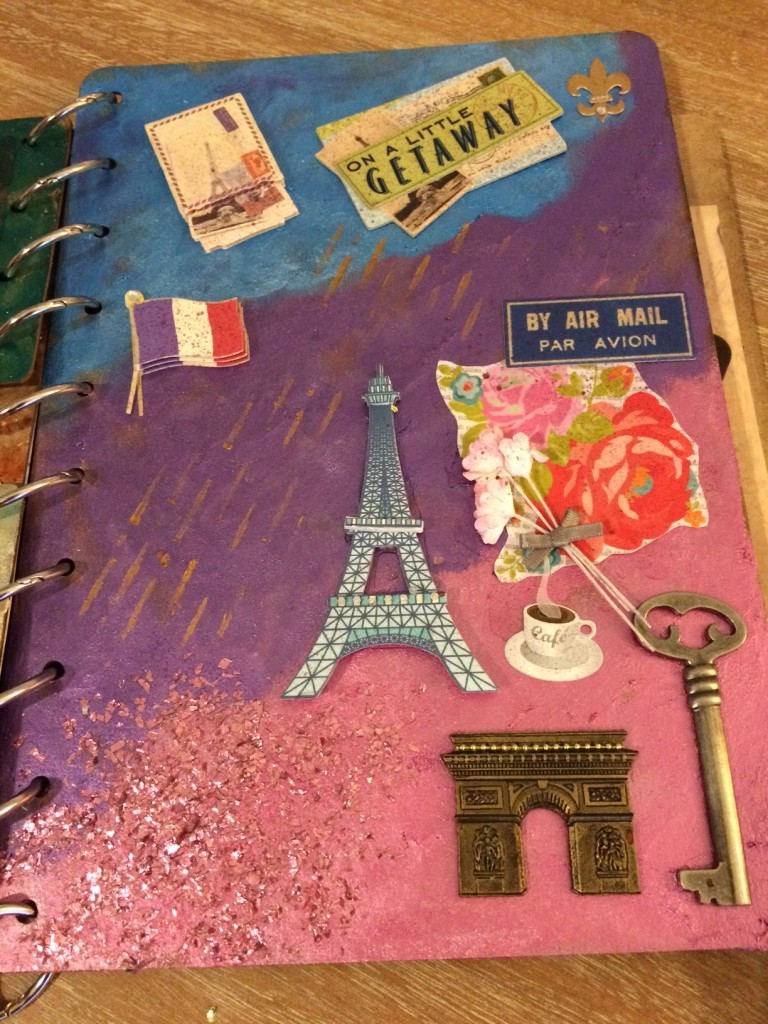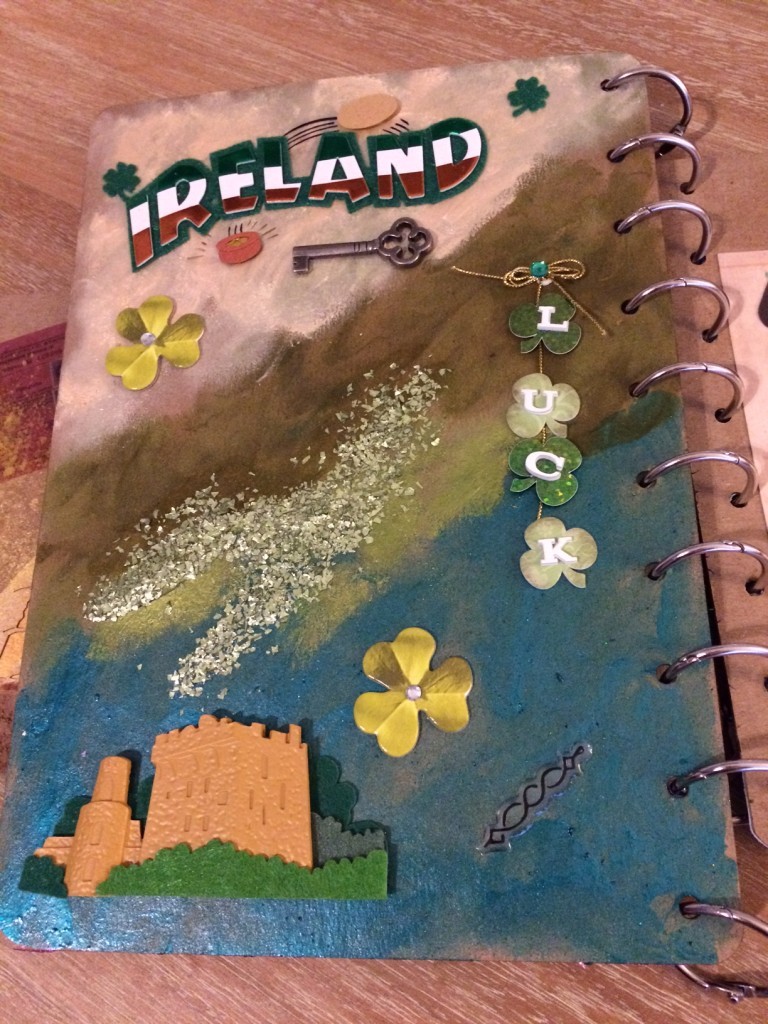 I kept the last page simple.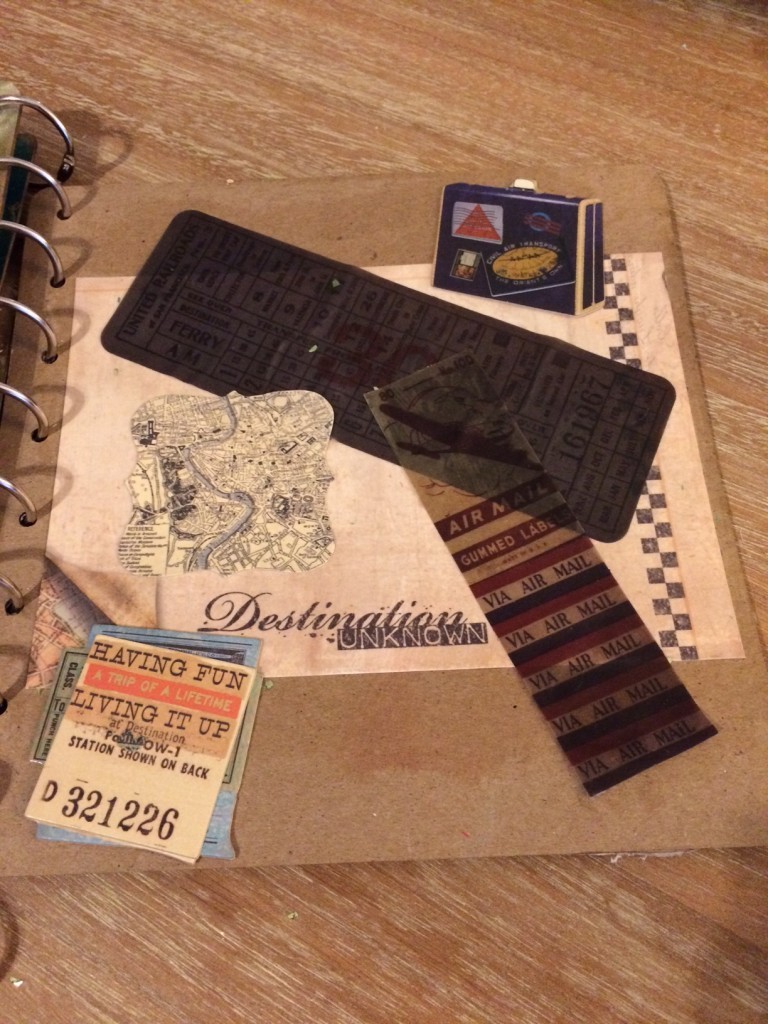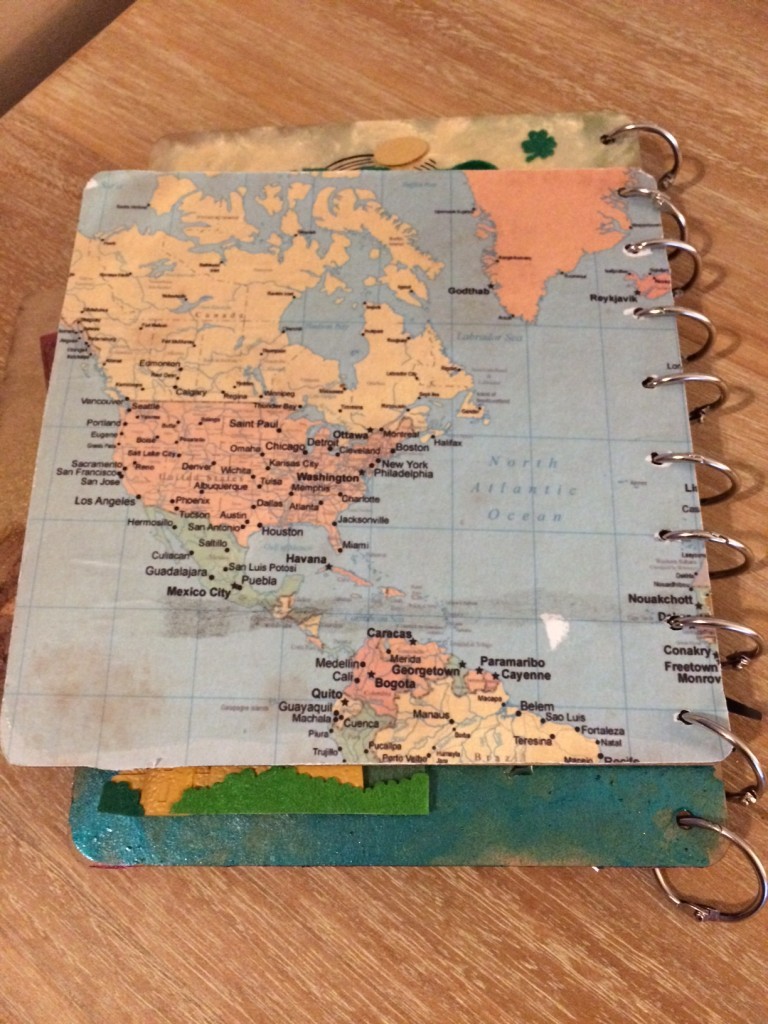 I have the itch to do a lot more mixed media now that I'm finished with my Mixed Media Travel Board Book. I'd love to find a local mixed media class so that I can learn techniques in person. This was a ton of fun to make and I can't wait for my next project!