This shop has been compensated by Collective Bias, Inc. and its advertiser. All opinions are mine alone. #HolidaySweetTreats #CollectiveBias
When Scott and I got married, I hadn't realized just how different our holiday traditions were. I grew up with what I think of as the classic American Christmas–turkey, snow, and huddled up inside with family. Scott is from New Zealand, where Christmas falls in the middle of summer, so his traditions were completely different. Christmas was filled with summer foods and family beach outings. We struggled a bit during our first few years of marriage to create a Christmas that tied in both of our traditions. We realized a few years ago that we tie so many memories to food, and started making holiday meals that were a mix of his summer food holidays and my cozy warm memories. We used to frequent a little hole in the wall crepe stand in New Zealand that we adored and came up with these warm Salted Caramel Apple Crepes as a combination of the light summer food of New Zealand and a warm apple dessert of the States.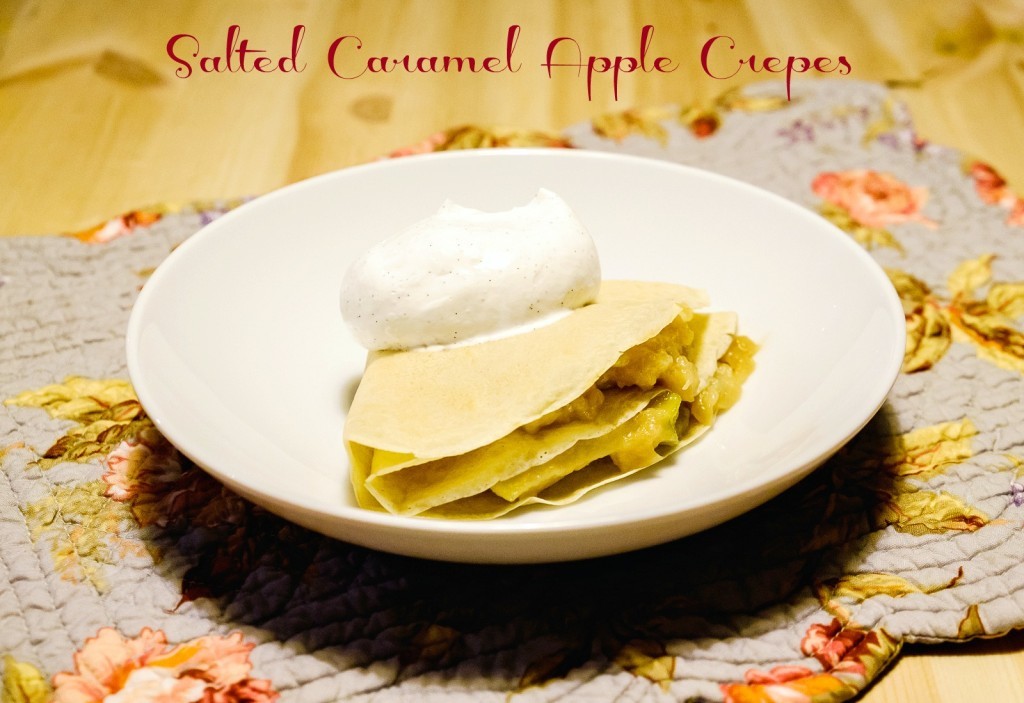 I'm a big fan of early morning shopping at Target. I drop the older three girls off at school and head out with just the baby to do my shopping. It makes it easier to pick up those special treats, too, and I was able to grab my Smucker's Simple Delight Salted Caramel Topping with ease.
The Salted Caramel Apple Crepes is a three part recipe. I've broken it down into the filling, crepes, and vanilla bean whipped cream.
Filling:
4-5 Granny Smith apples (mine were small, hence going with five)
1 tablespoon white sugar
1 tablespoon brown sugar
4 oz butter
juice of half a lemon
1/2 cup Smucker's Simple Delight Salted Caramel Topping (Do you have the Cartwheel app? Smucker's Toppings are 20% off through 12/12!)
Crepes:
1 cup flour
2/3 cup milk
1/3 cup water
2 eggs
2 tbsp melted butter
Vanilla Bean Whipped Cream:
1 vanilla pod
1/2 tsp sugar
1 cup heavy cream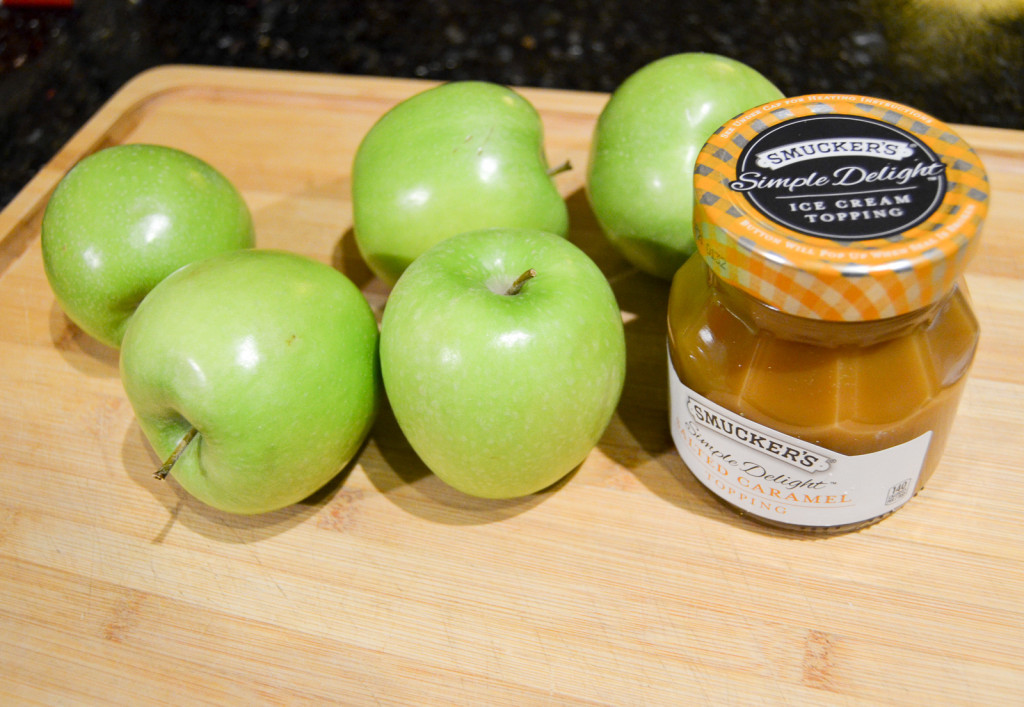 Begin by peeling the apples.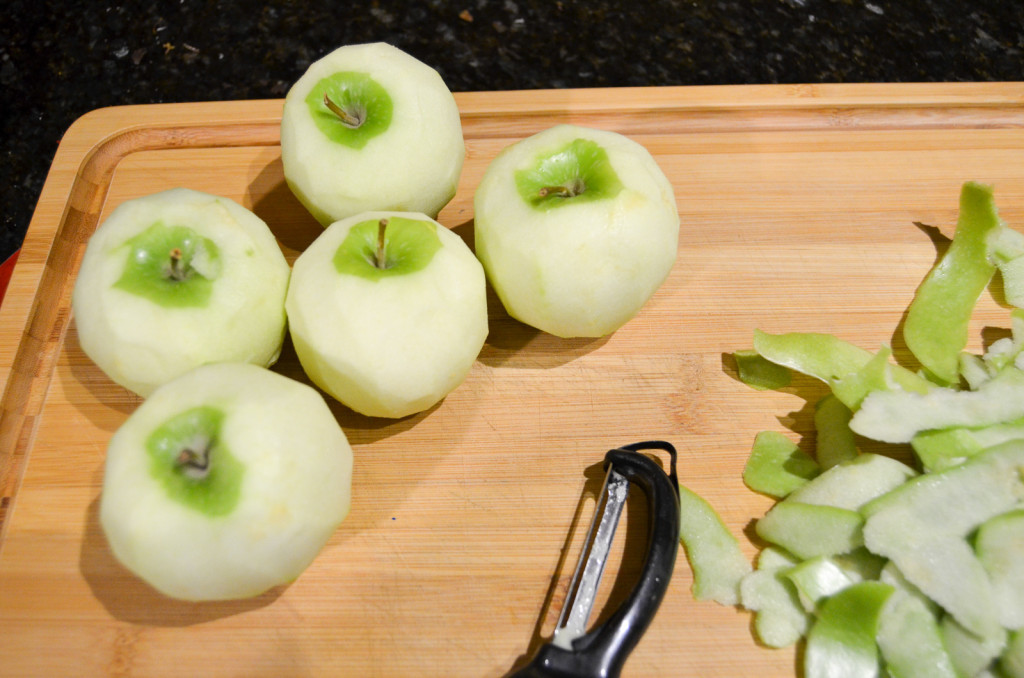 Cut the apples into small wedges.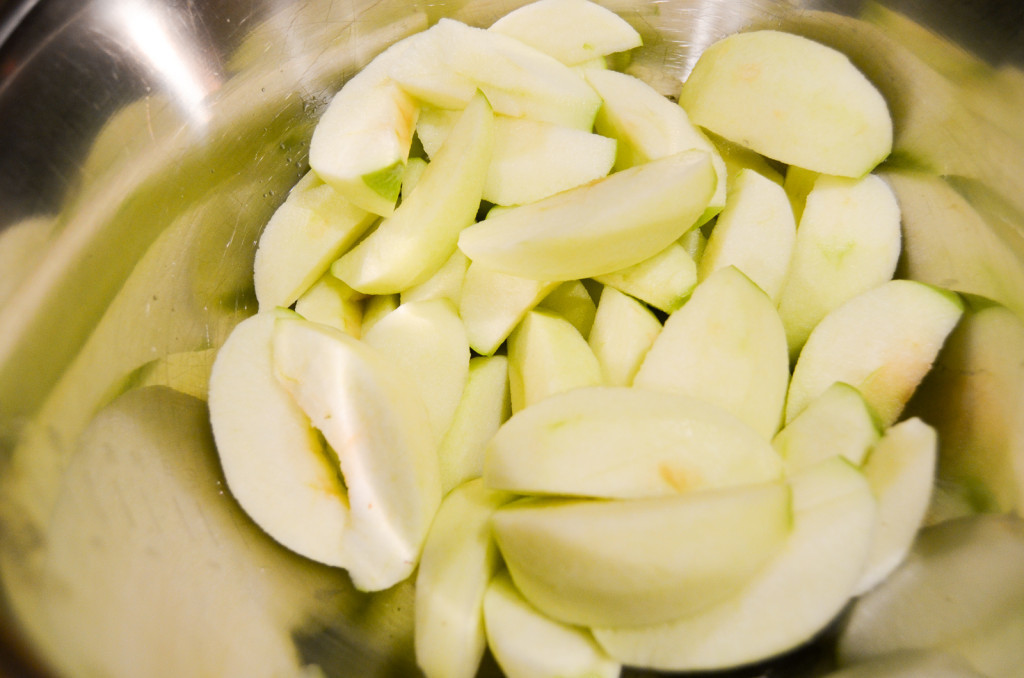 Add the butter to your pan.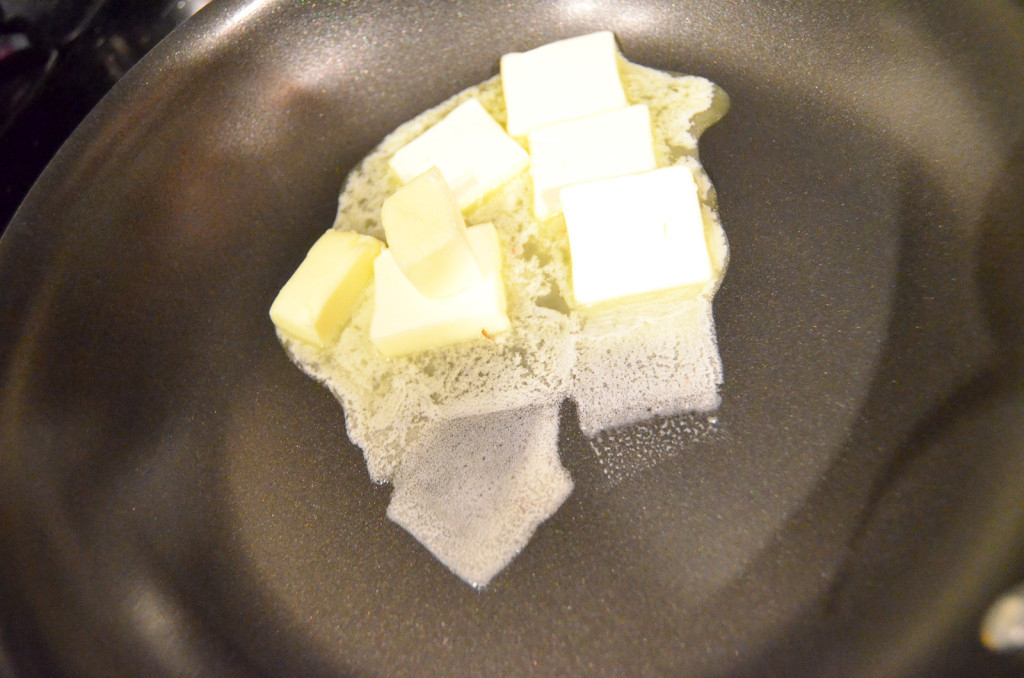 When the butter is melted, add the apples.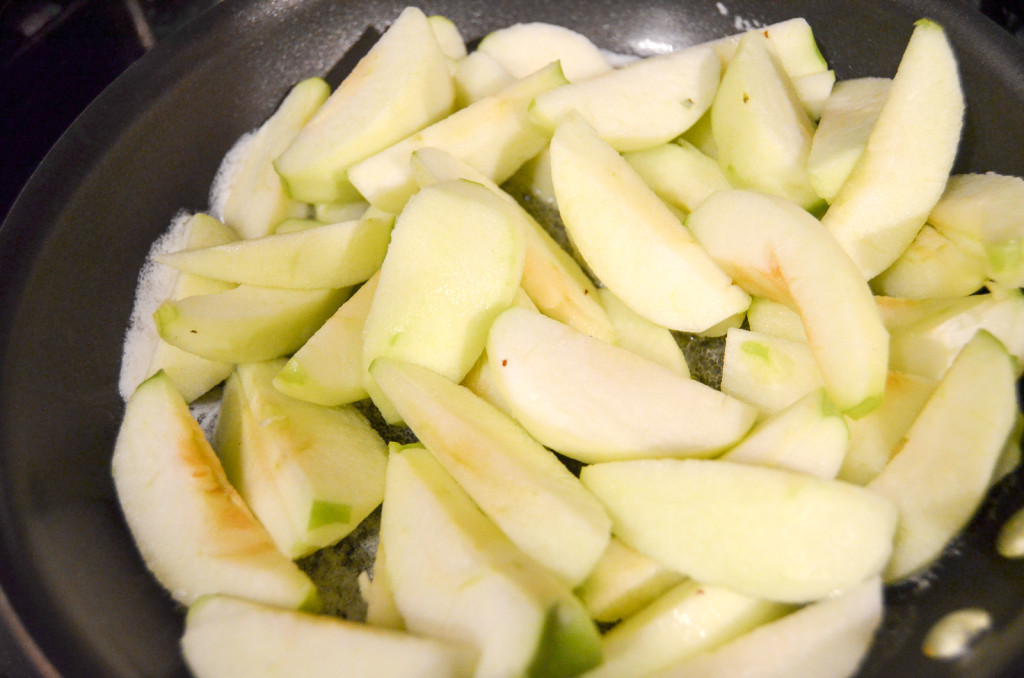 Squeeze the half lemon directly onto the apples and stir.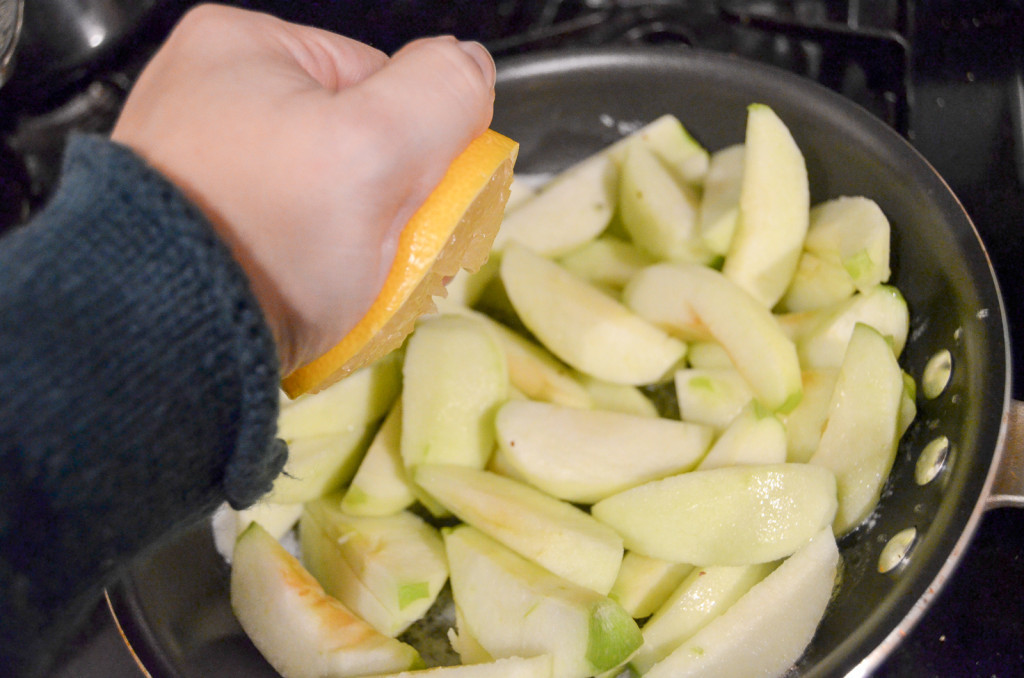 Add in your sugars and stir. Keep cooking until the sugars are dissolved and the apples start to get soft.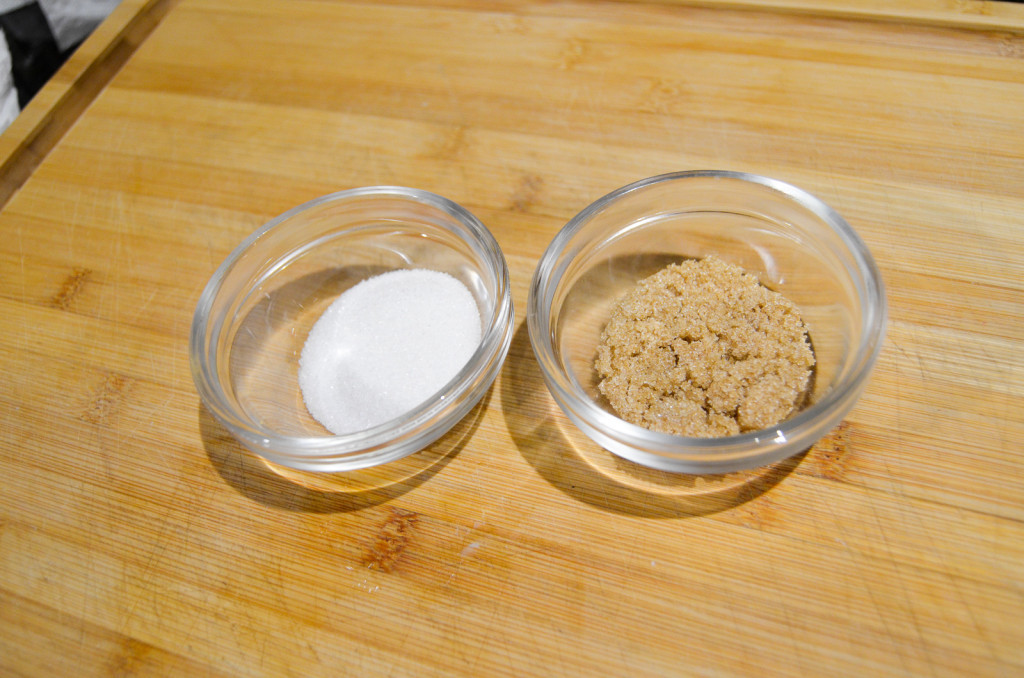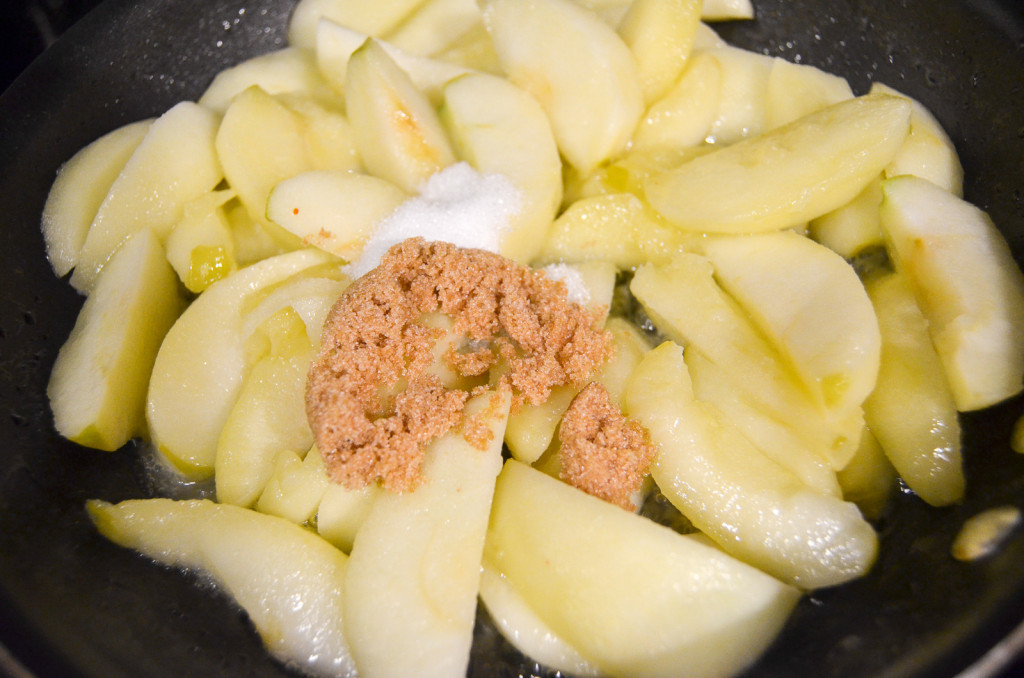 When the apples have started to soften, pour in the Salted Caramel Topping.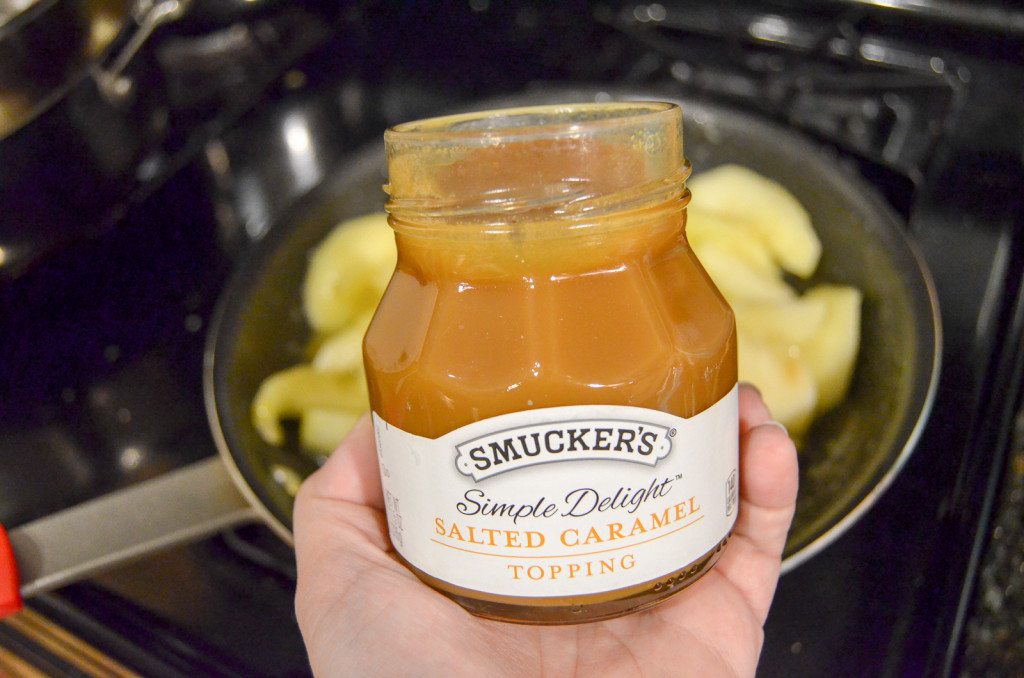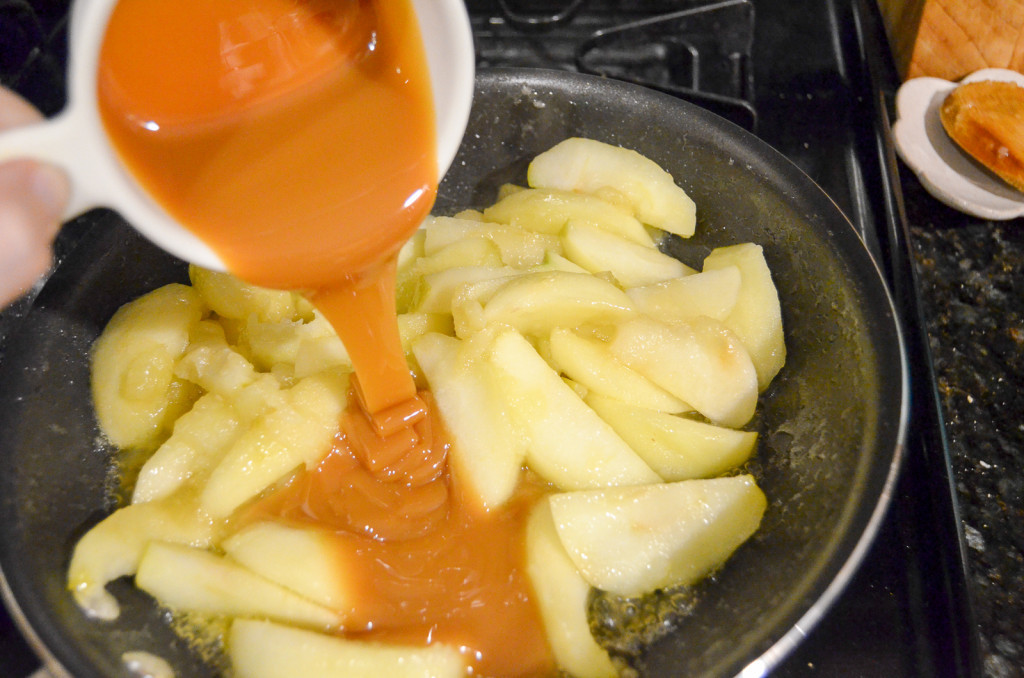 Stir. Keep cooking your apples until the caramel starts to bubble and has cooked down a bit. You're almost caramelizing the caramel. You want to make sure that you stop cooking before the apples turn mushy and while they're still holding their shape. Turn off the heat and start on the vanilla bean whipped cream.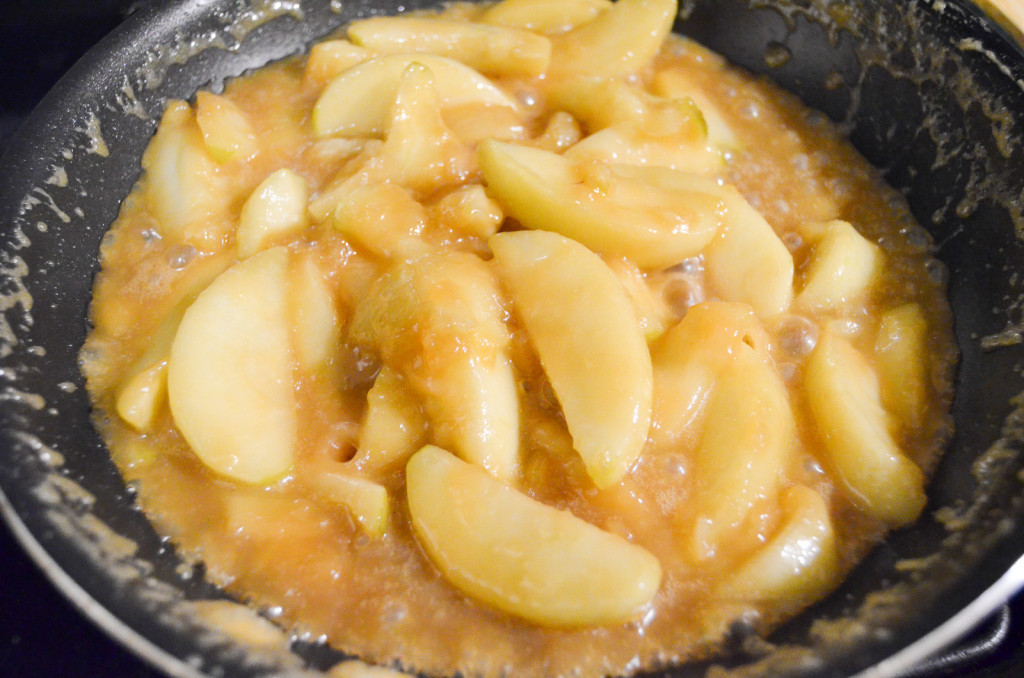 Split a vanilla pod and scrape out the seeds with a knife edge. Add the seeds and 1/2 tsp of sugar to 1 cup of heavy cream. Whip cream with an electric beater or whisk.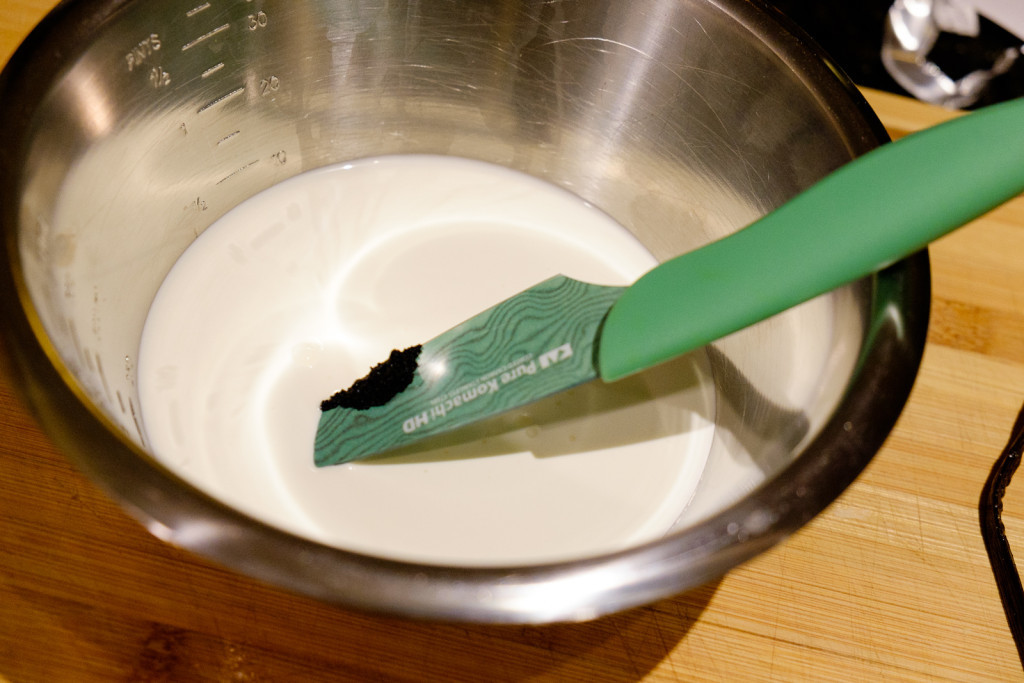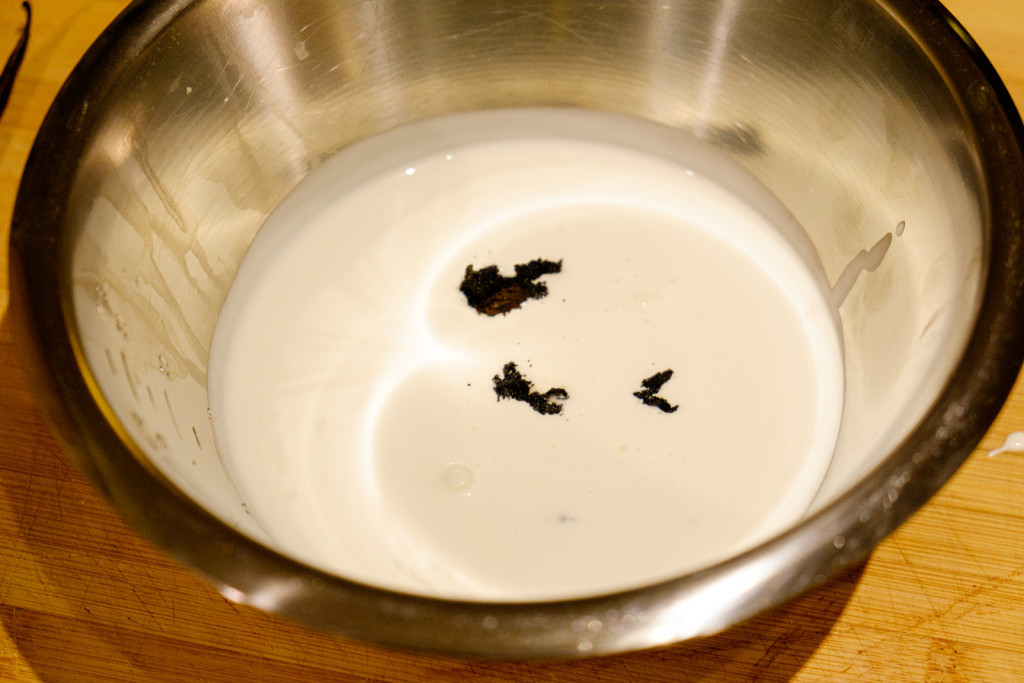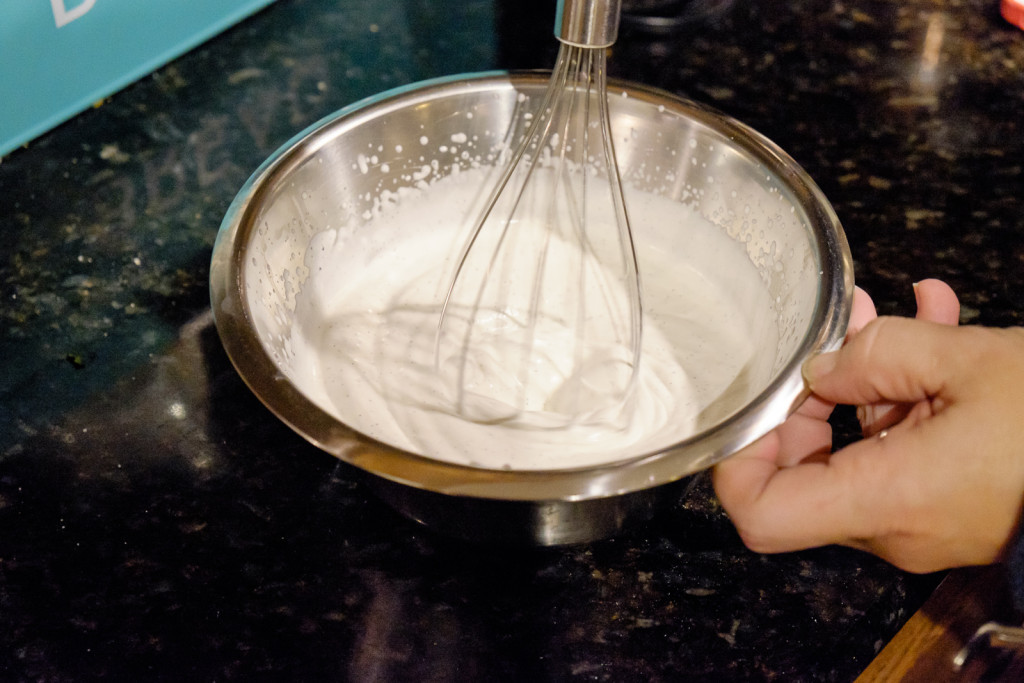 Set the vanilla bean whipped cream aside and make the crepes.
Whisk eggs and combine with milk and water. Whisk in flour till smooth and then add the melted butter.
Pour 1/3 cupfuls into a 12″ non-stick skillet on medium heat. Immediately tilt and swirl pan around in a circle to spread the batter thinly across the surface. Cook for about 2 minutes; flip and cook for an additional minute.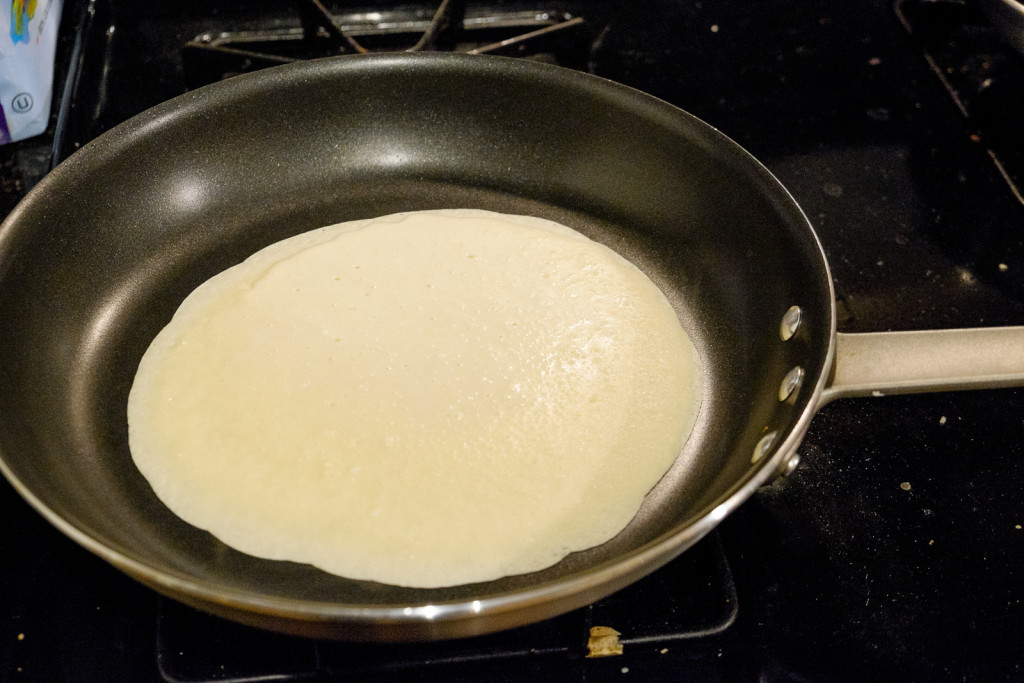 To assemble, place a crepe off center on a plate.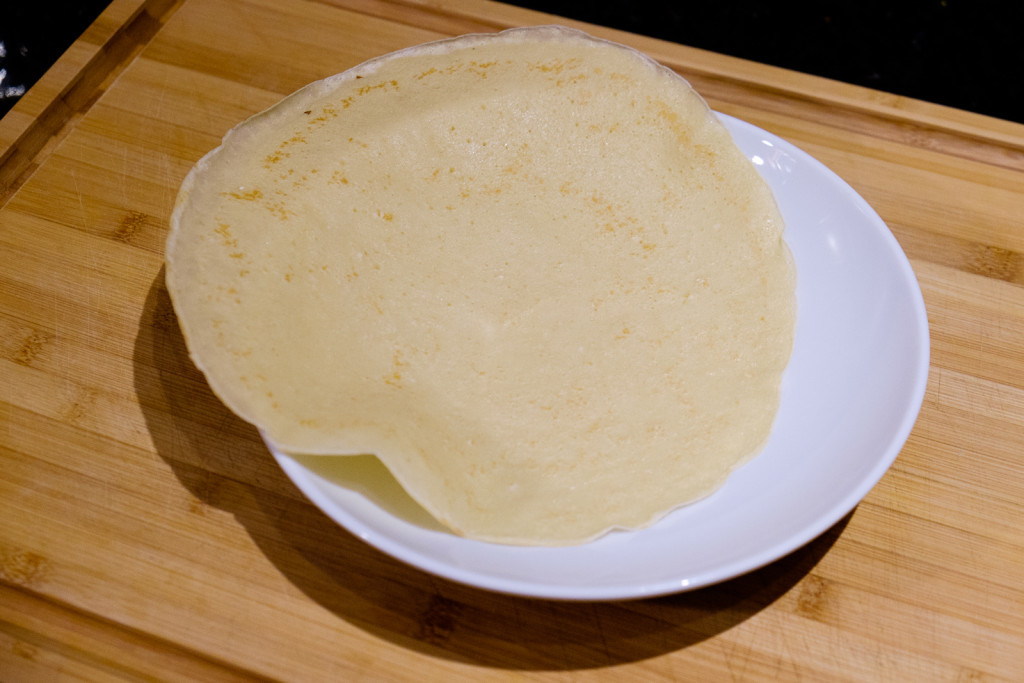 Add a spoonful of filling to the quarter that lies on the plate, fold in half; add another spoonful and fold in half again.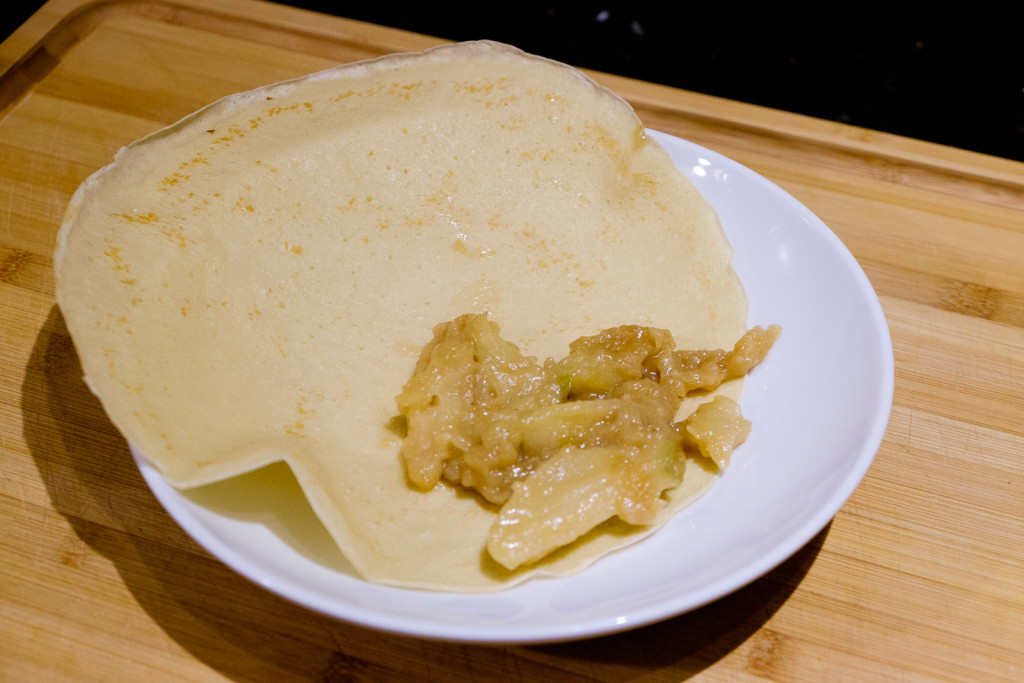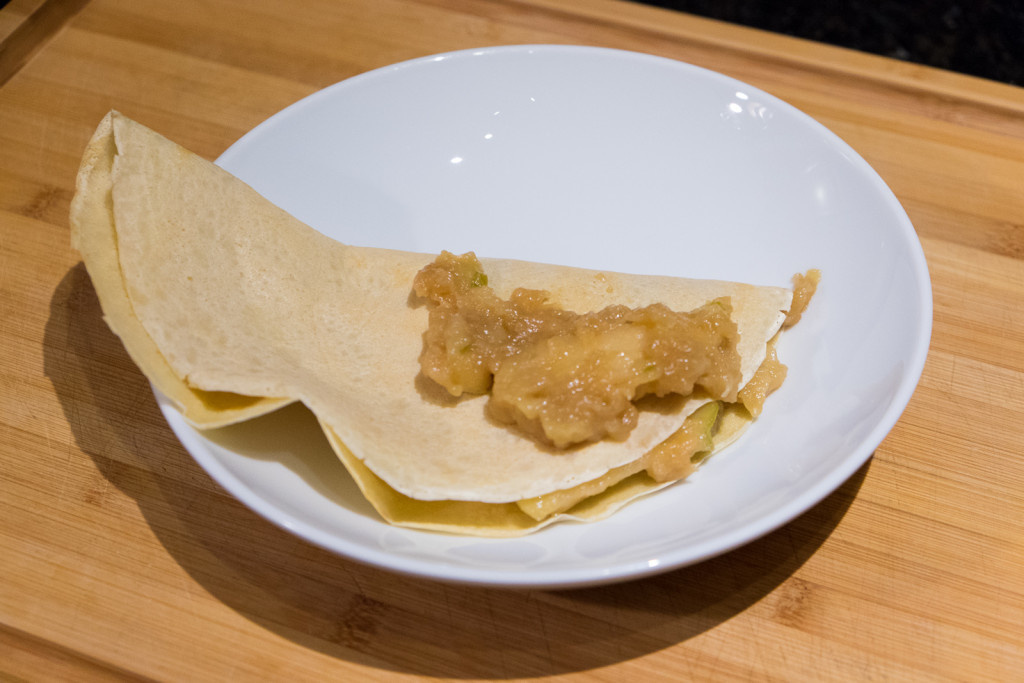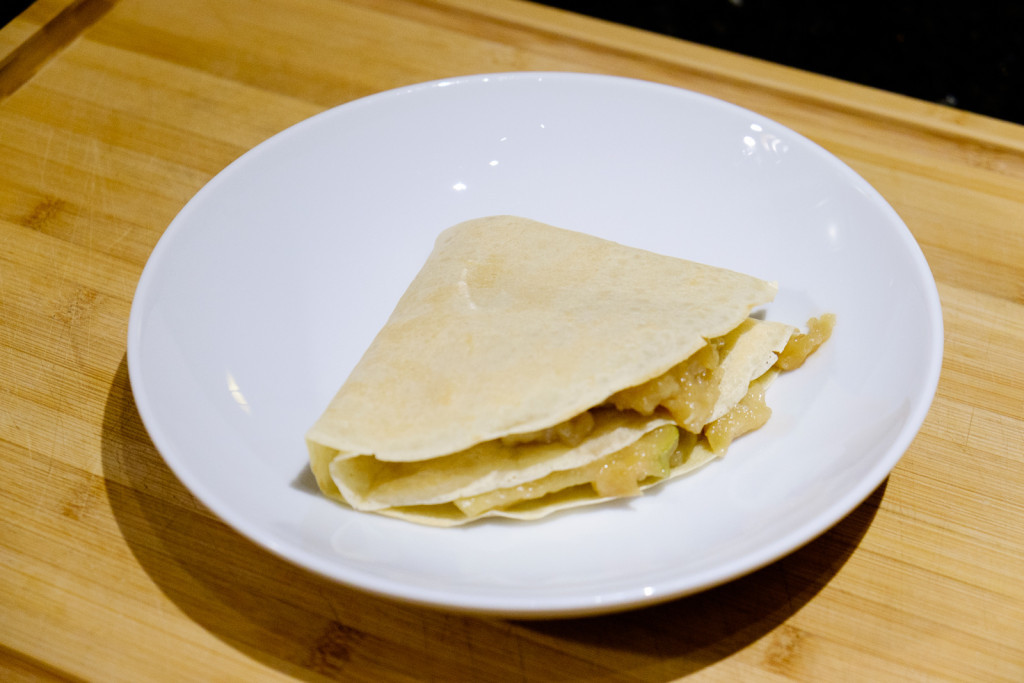 Top with whipped cream.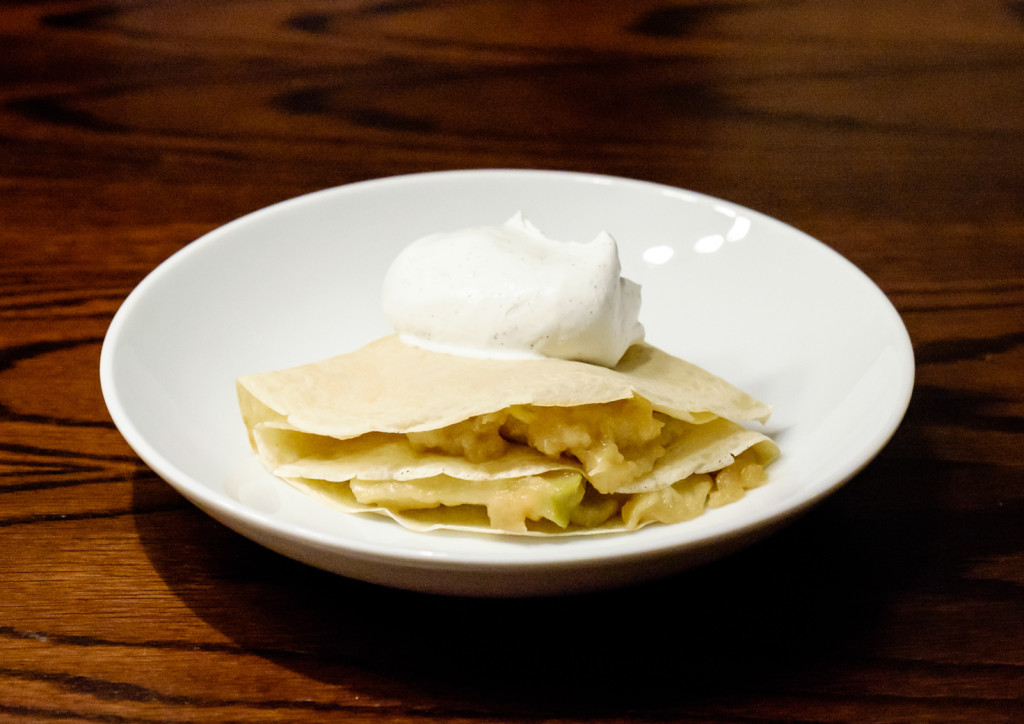 Our family looks forward to our Salted Caramel Apple Crepes every year now. They're so easy to make and the perfect combination of our summer and winter holiday traditions. We really feel like we're creating holiday traditions that our girls will hold onto.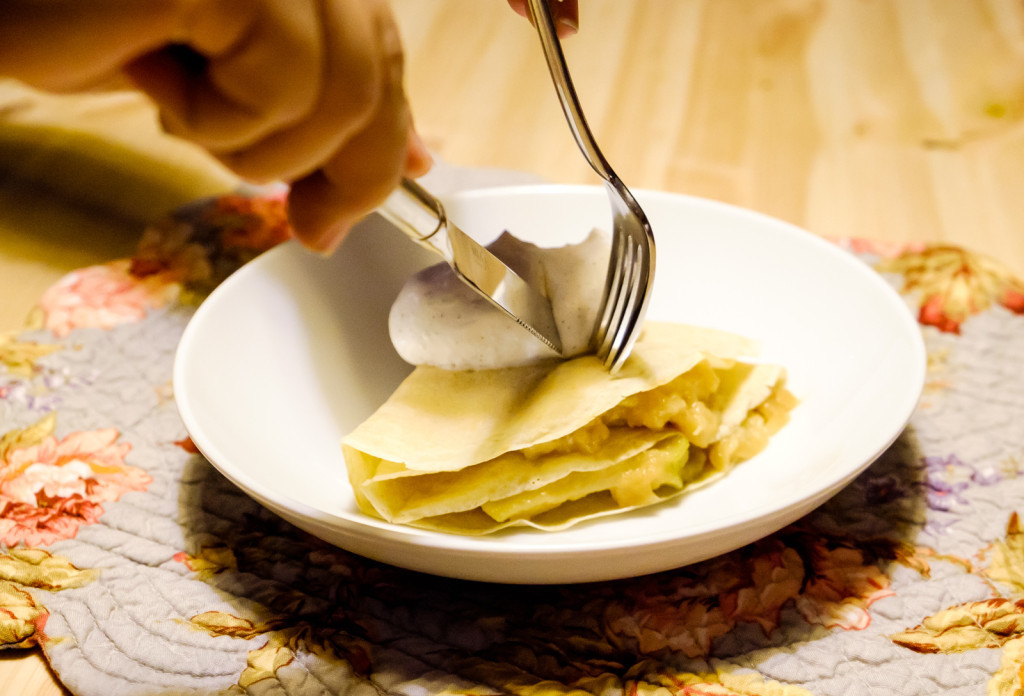 Be sure to check out more holiday recipes at Smucker's! I'd love to hear about your favorite holiday food tradition!