My final swap of the year was a Mystery, Inc. swap. I have a great love of Scooby Doo and have been known to watch various cartoons even when the girls aren't around. I had tried a couple of different crafts for my partner that didn't work out, but then found this Scooby Doo pattern by Tiny Needle and it was perfect. I think this Scooby Doo Cross Stitch was the right call in the end.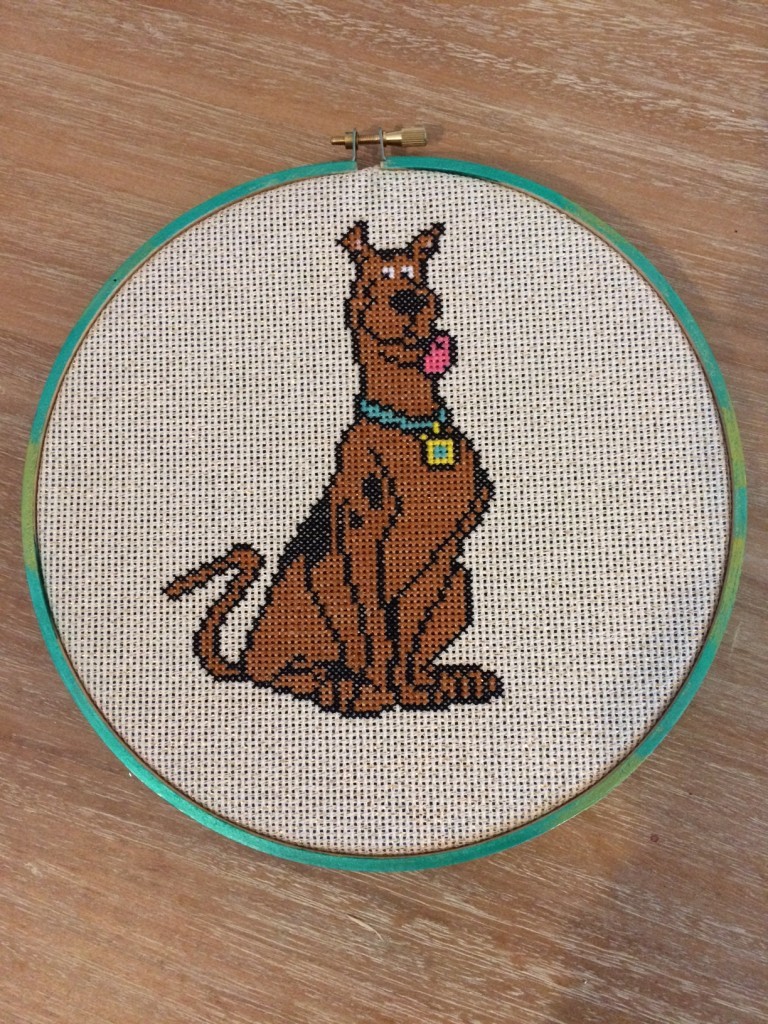 It's a good thing I liked the pattern, because I got to stitch it up twice thanks to a damaged package. Sometimes I think there's a black cloud over me when it comes to swap deliveries! At least needing to make it over gave me the chance to take a picture, since I forgot to do it the first time around.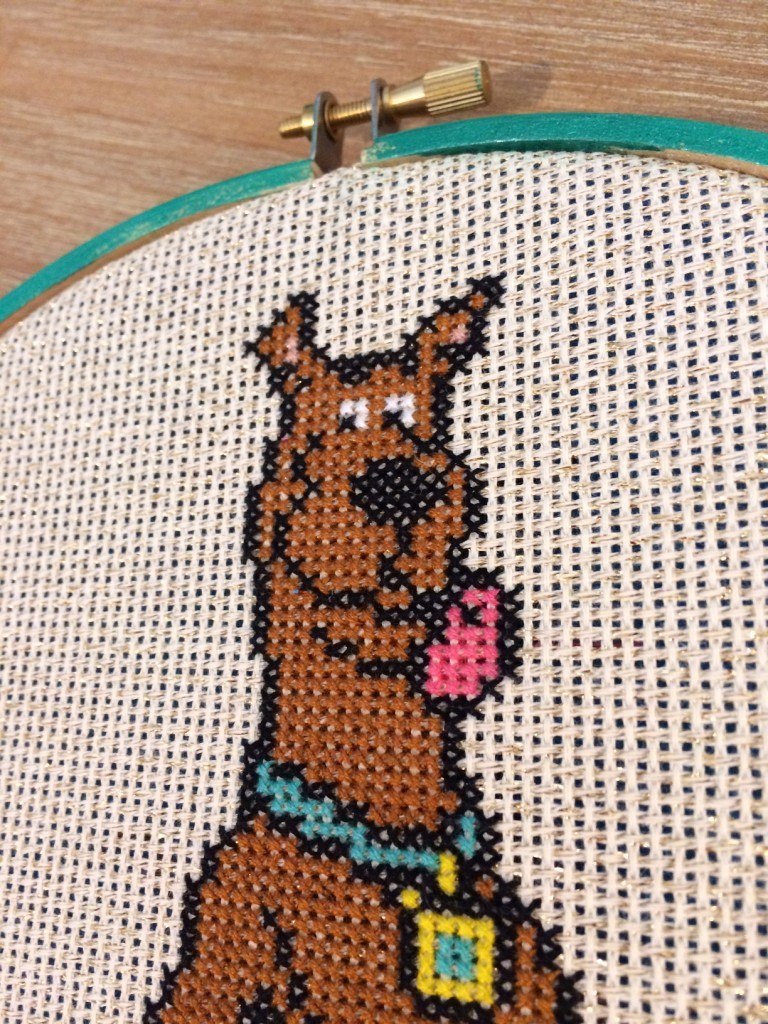 I finished the hoop with some Metallic Lustre from DecoArt.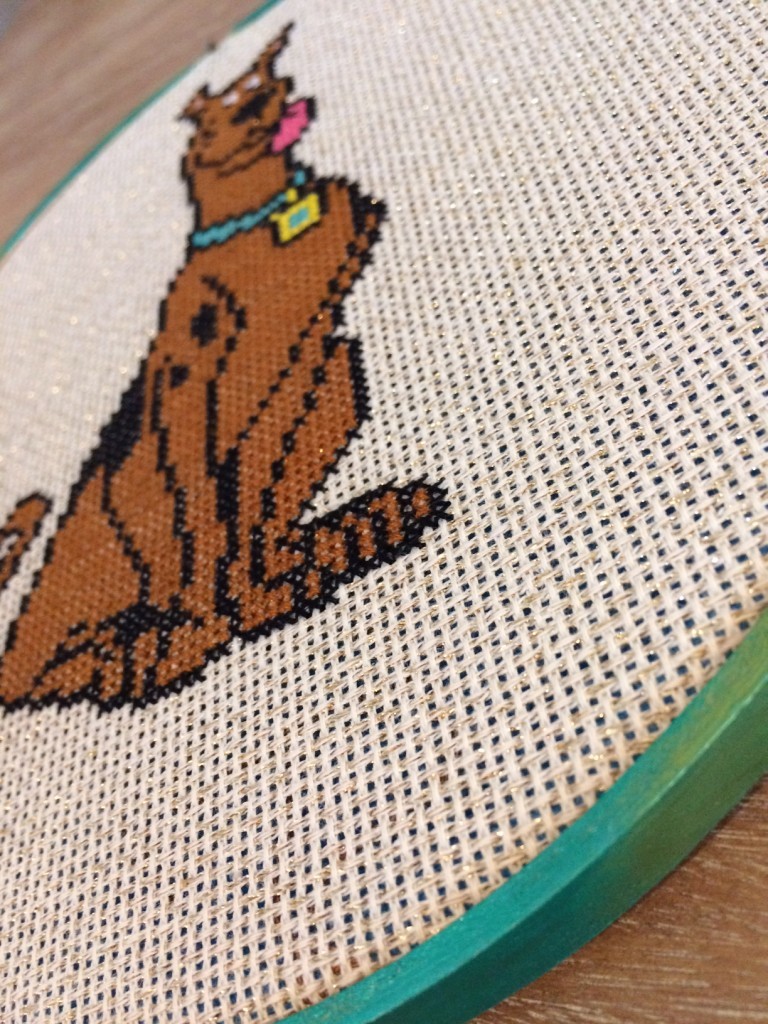 I am seriously debating whether to stitch one up for myself now!