You guys know that hoop art is one of my favorite things ever. I look at everything around me and wonder what it would look like in a hoop. My skills with the sewing machine are severely lacking, but I love hand stitching, so when I saw the Crafternoon House Pillow, I knew what I needed to do to make it work for me. I have been wanting to add to Matilda's hoop art collection, and making House Hoop Art was the perfect answer.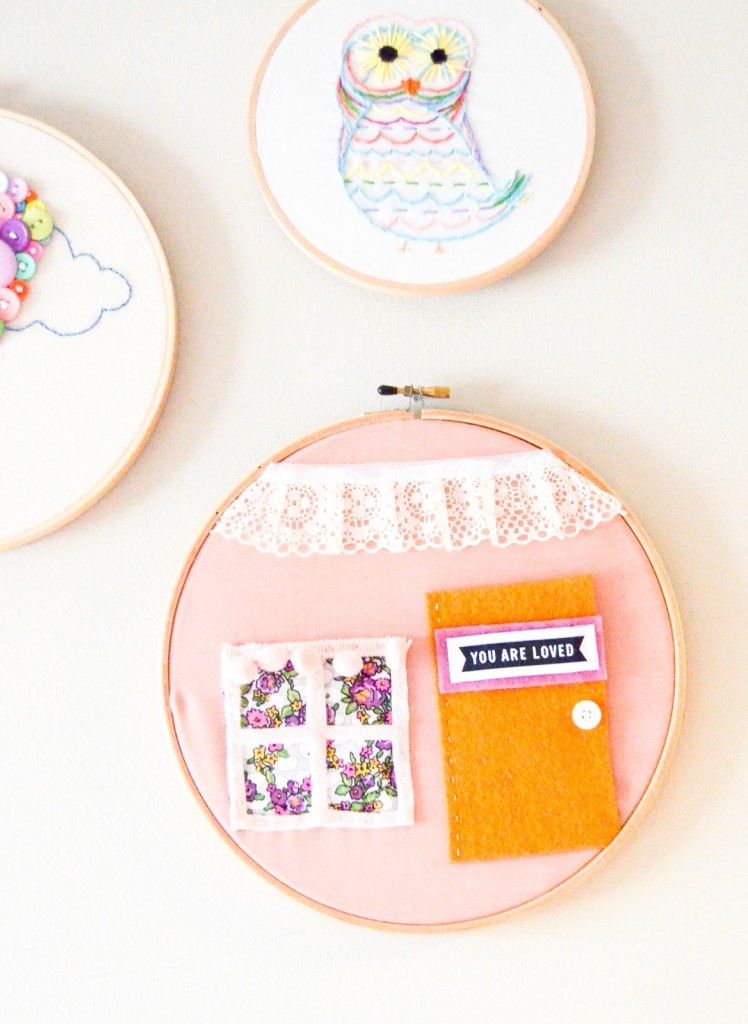 I used the House Pillow Crafternoon kit and a 9″ hoop.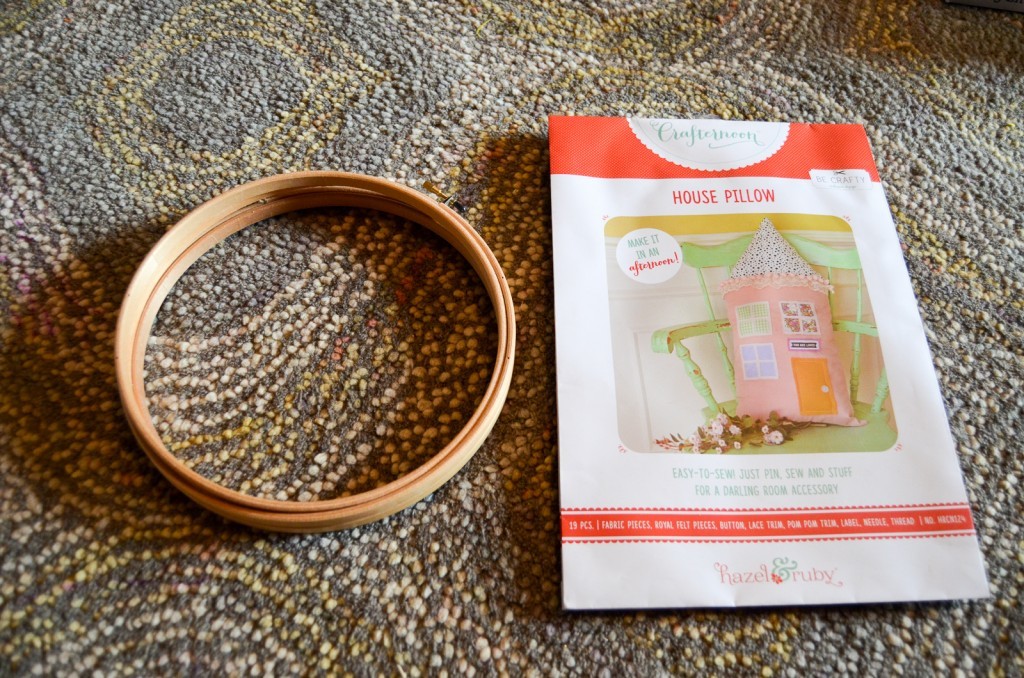 There are so many supplies stuffed into this kit! Even though I only made one hoop, I could make more with what is left over.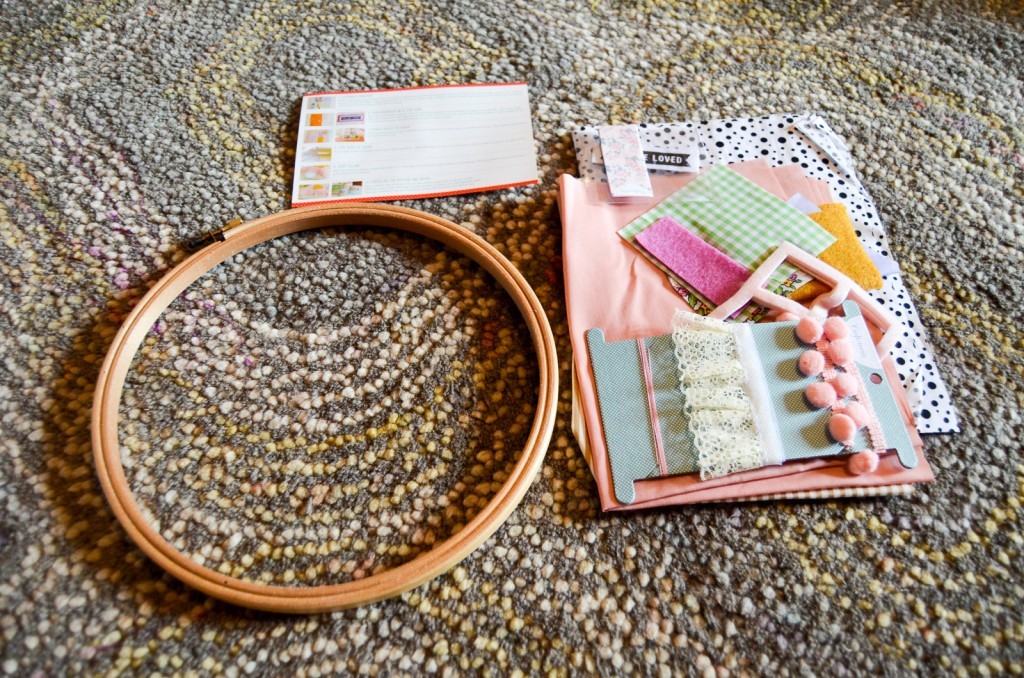 I used the pink fabric as my base.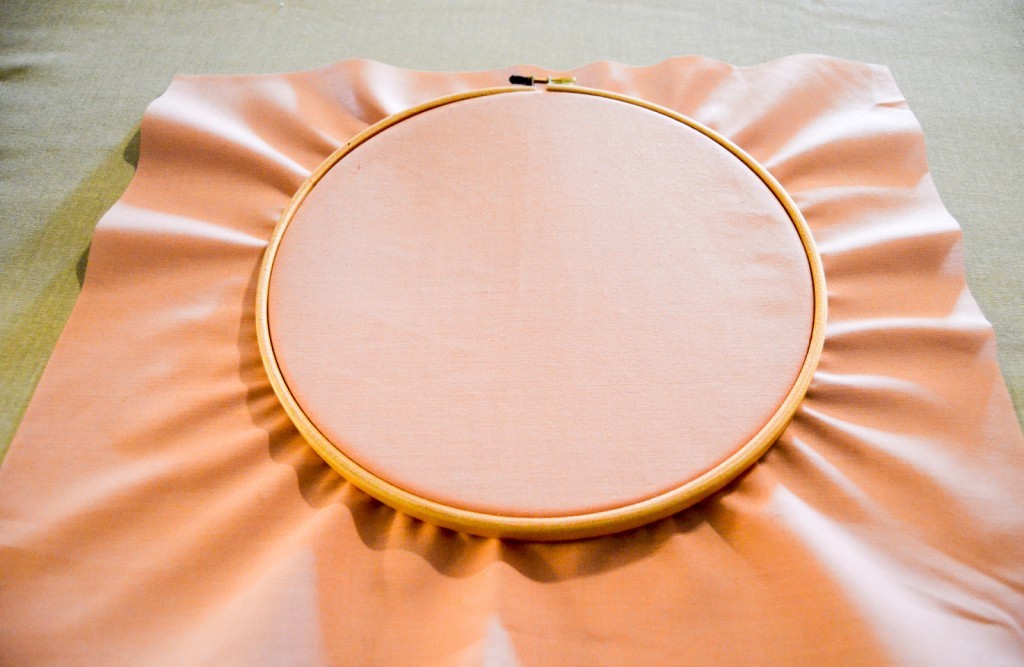 The button doorknob was just too cute. I stitched that on. If you're not comfortable with a needle, though, you could totally use a glue gun for this entire project.
Speaking of glue guns, I used one to put the window frame on. I picked out one of the window fabrics, attached the frame with the glue gun, and trimmed the excess fabric.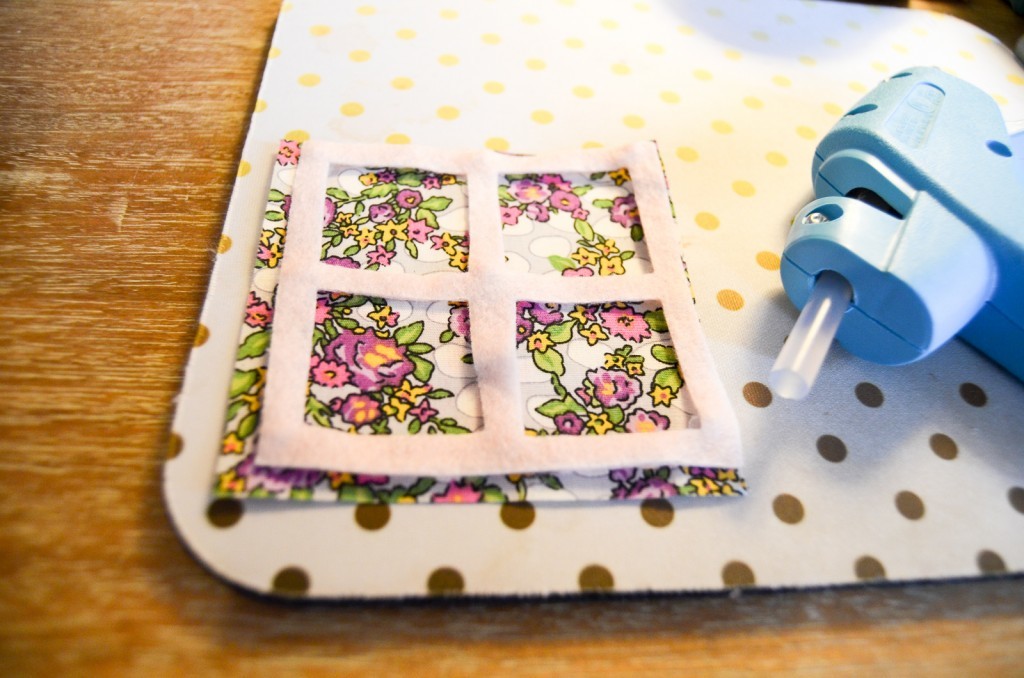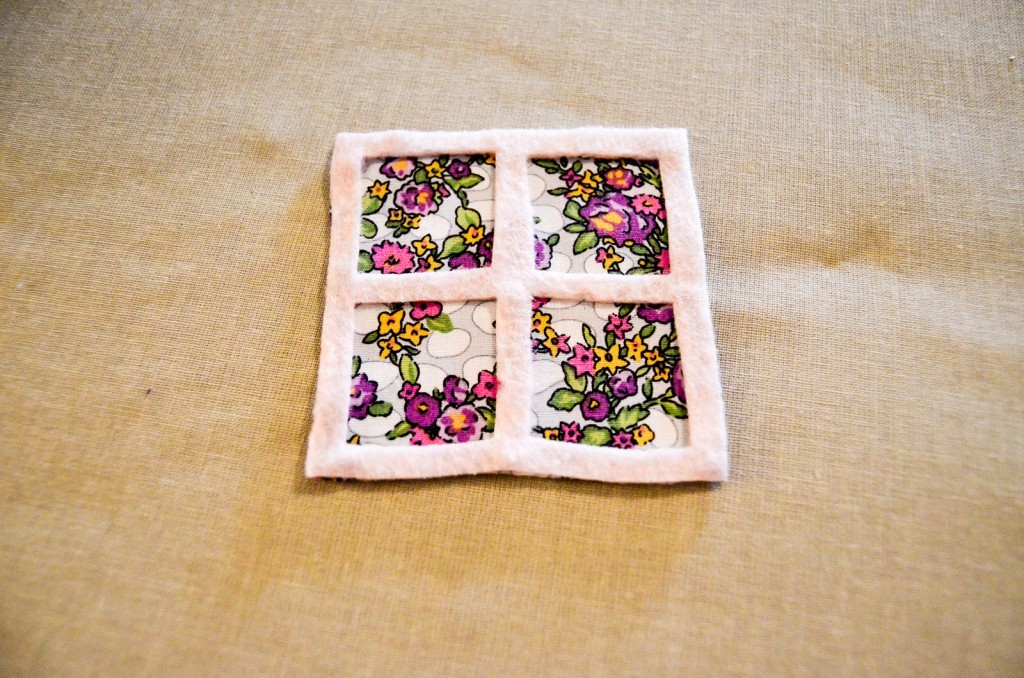 I then attached the door and window to my hoop with a few little stitches.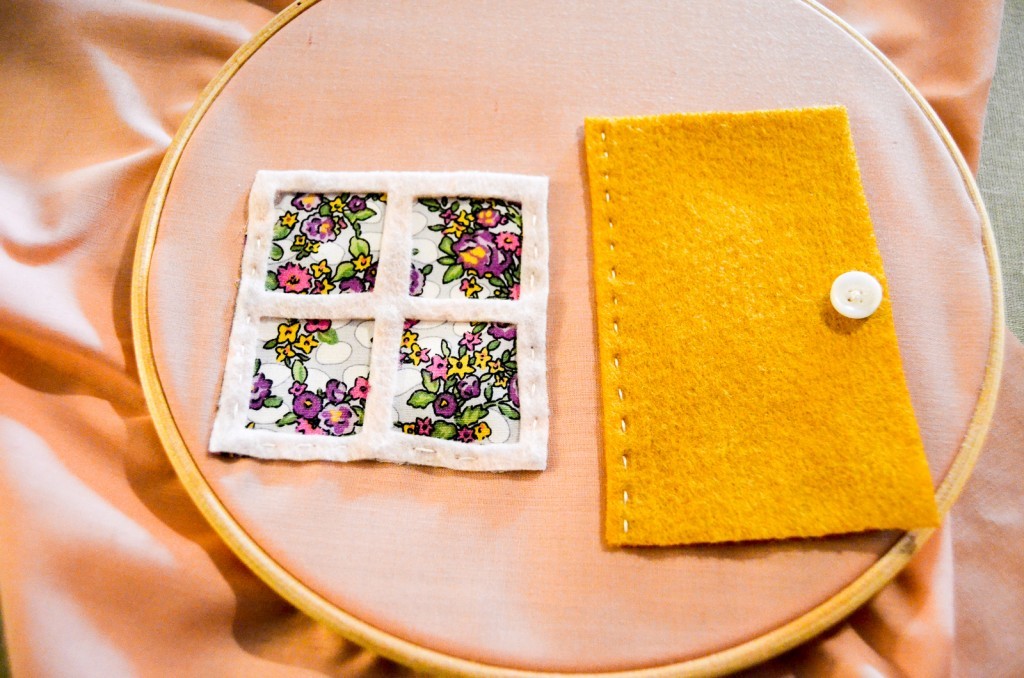 I wanted the You Are Loved tag to be very visible and it was the perfect size for the door, so I sewed it right on.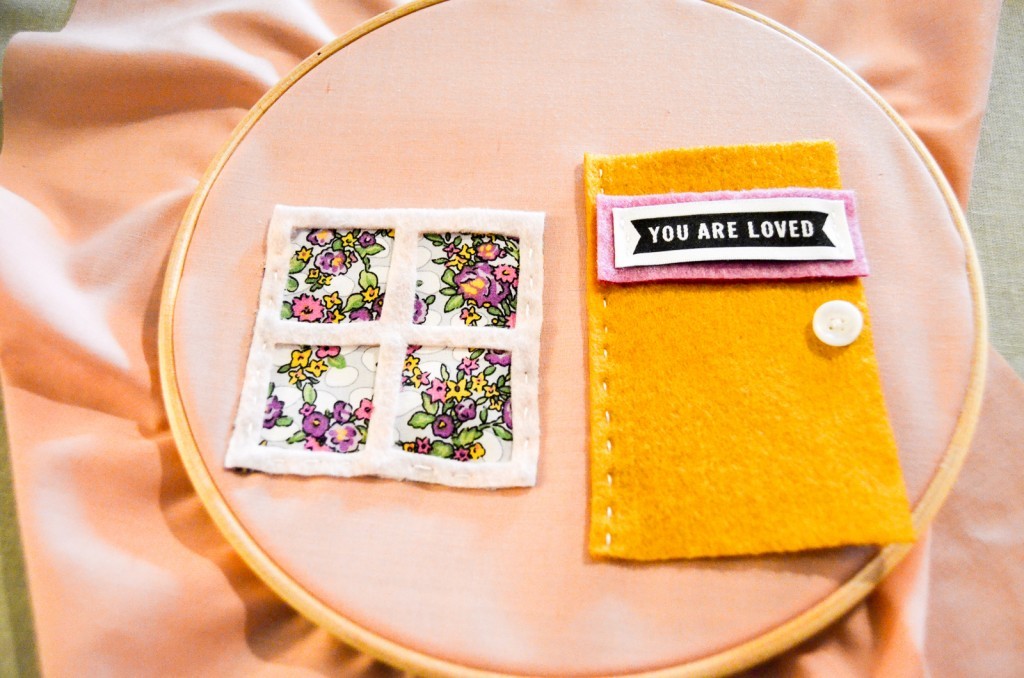 I go crazy over pom poms and lace. I added some of the pom poms to the top of the window and topped the hoop off with the lace.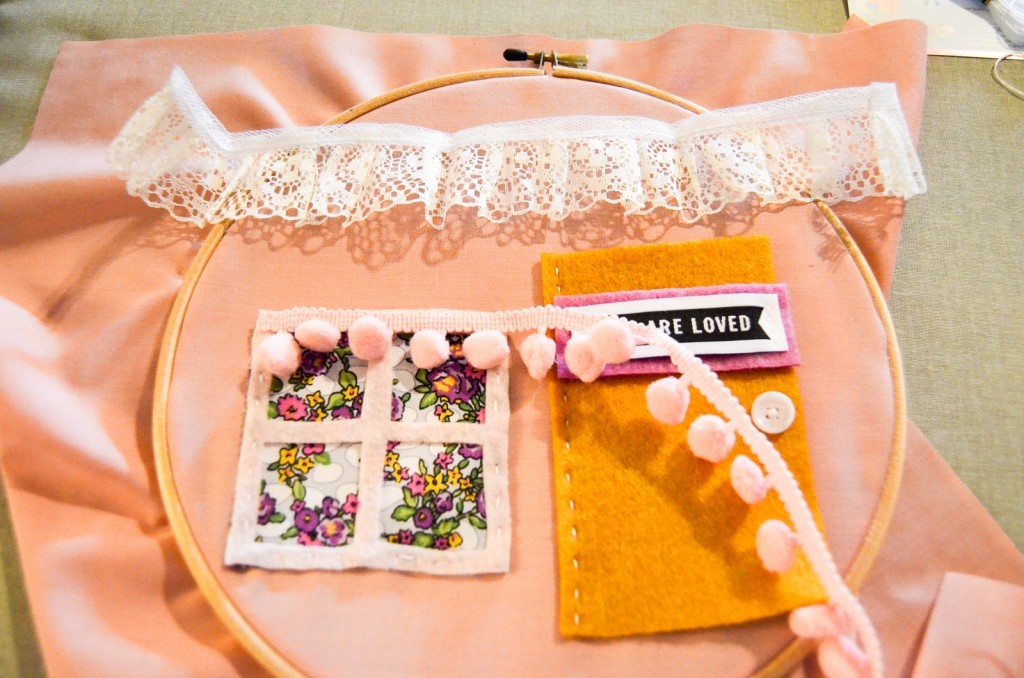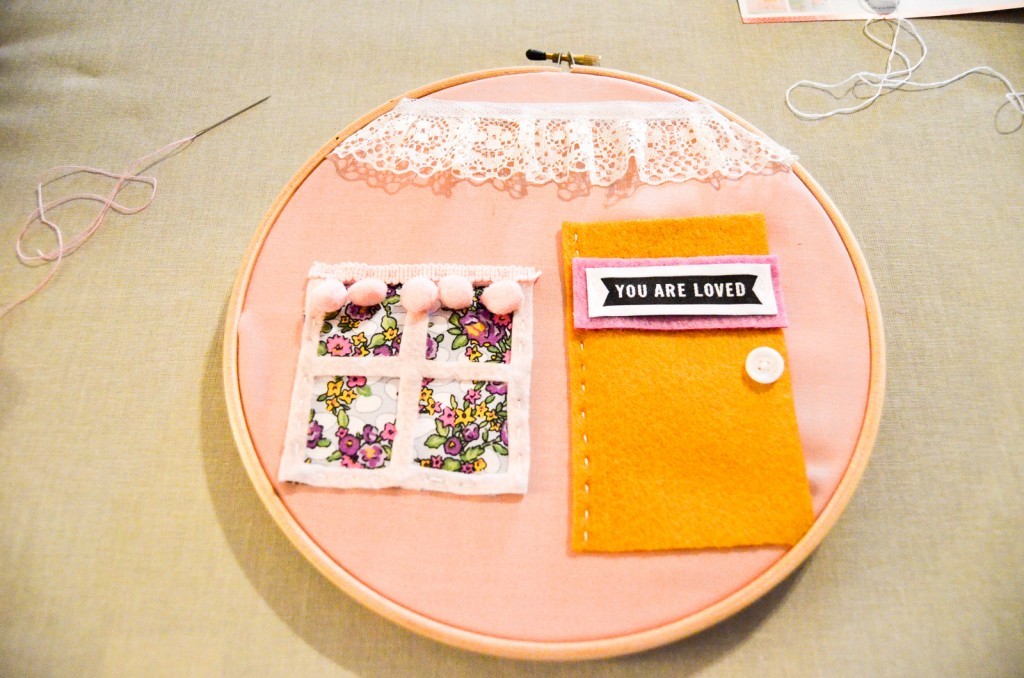 This House Hoop Art is a super cute reworking of the House Pillow Kit, and you don't need to be able to sew to make it. It's a great addition to Matilda's growing hoop collection and I absolutely love how it turned out!