I've been amassing a pile of felt and fabric scraps from various Christmas projects that needed to be used. Because my go-to craft supplies have become more precious since the move (harder and more expensive to come by), I've held onto every last bit for use in another project. I pulled some of my scraps together to make this festive little Merry and Bright Cross Stitch Hoop and it has added yet another pop of homemade Christmas cheer to our family room.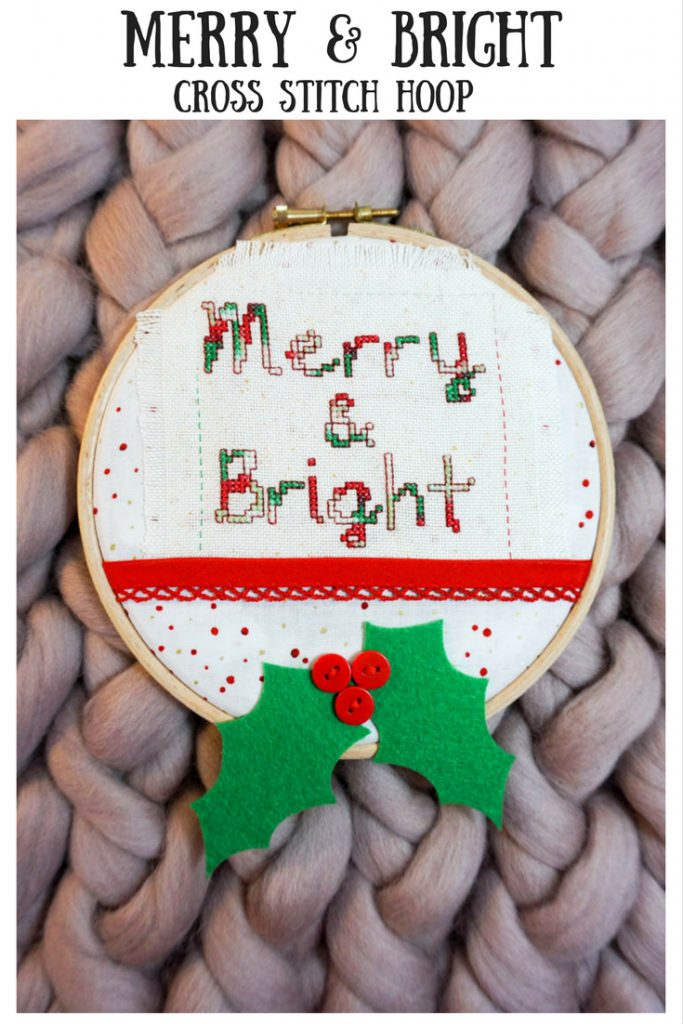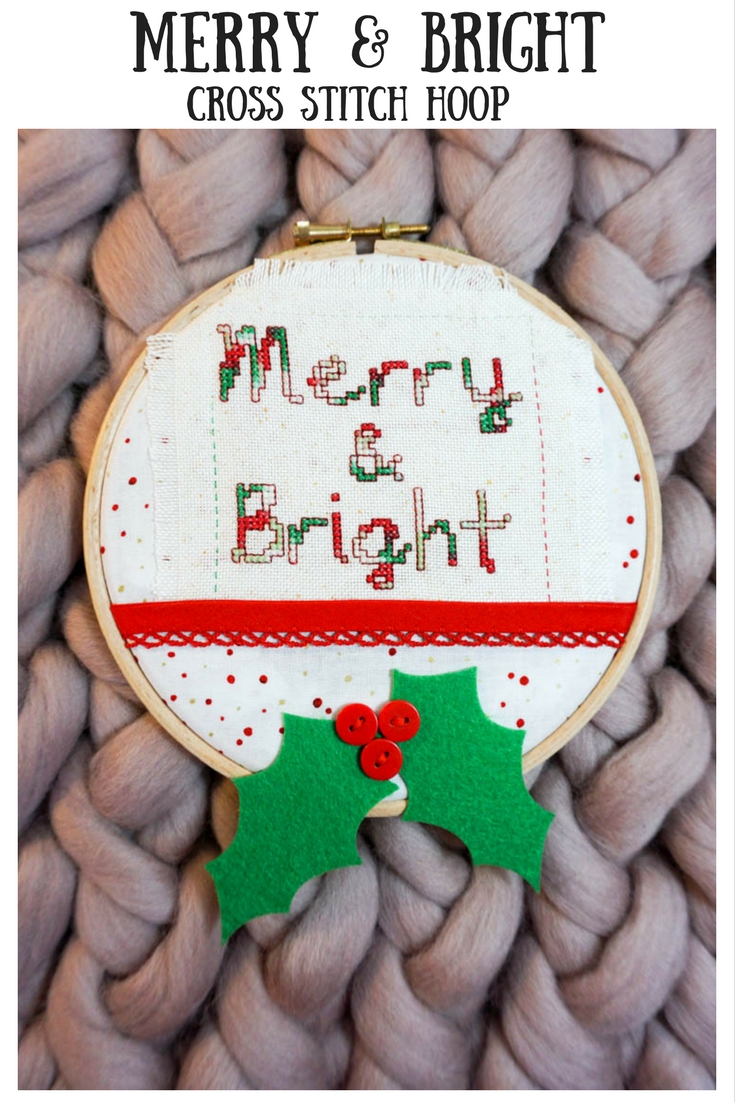 This post contains affiliate links.
Supplies:
Christmas fabric
hoop
linen
ribbon
green felt
red buttons
Christmas thread
holly leaves file (#M411D7A)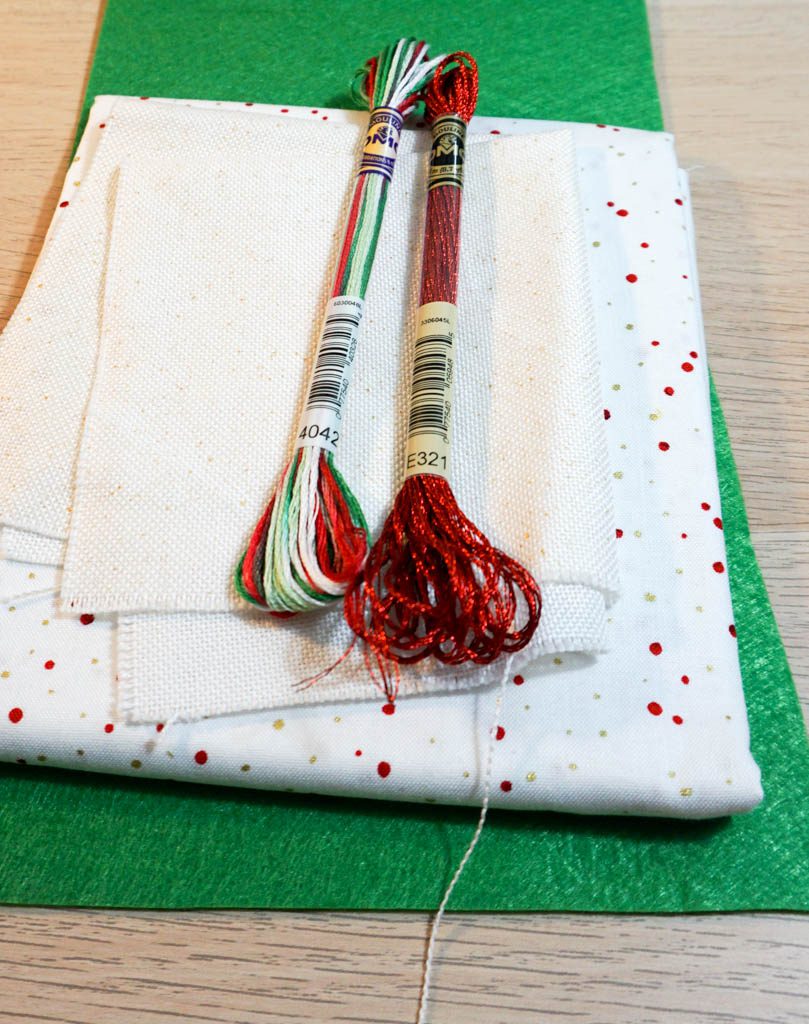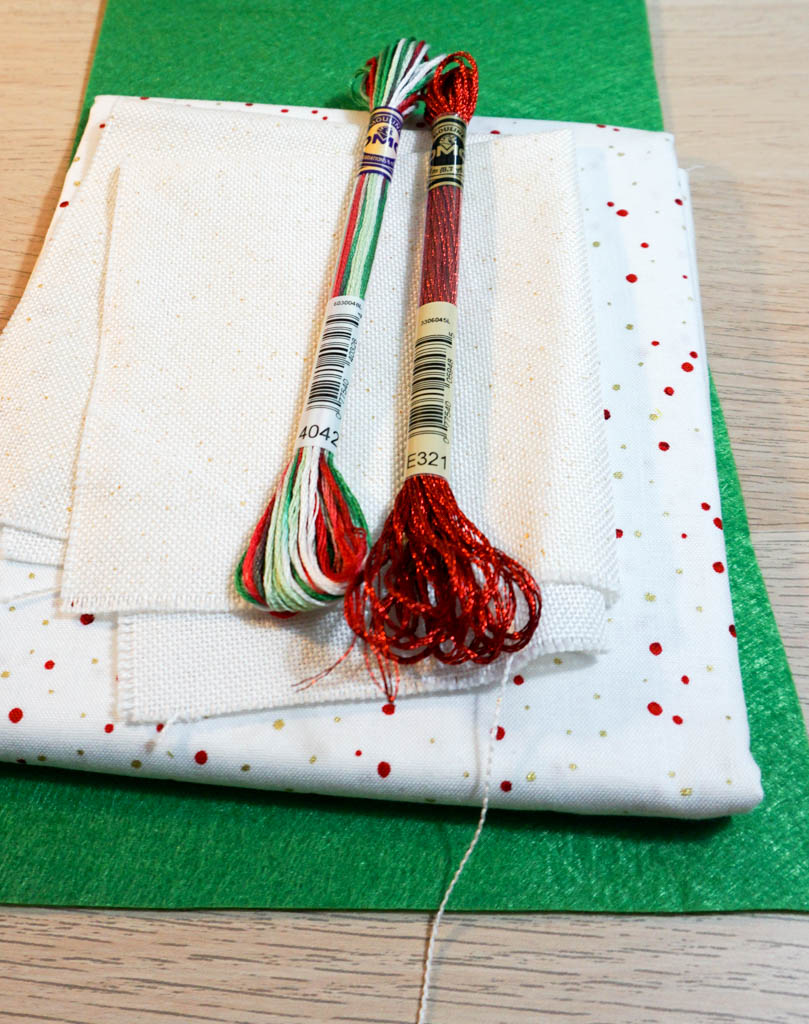 This is a small but cheerful project that you can make with the festive scraps you have hanging around from bigger projects–you know, that bit of fabric that you used for a pillow but don't have enough for a second? Or that end of ribbon that's just too pretty to toss. I had this tiny bit of linen with gold flecks that I've had in my pile for years that wasn't big enough for most of the cross stitch I do, but was perfect for a little phrase.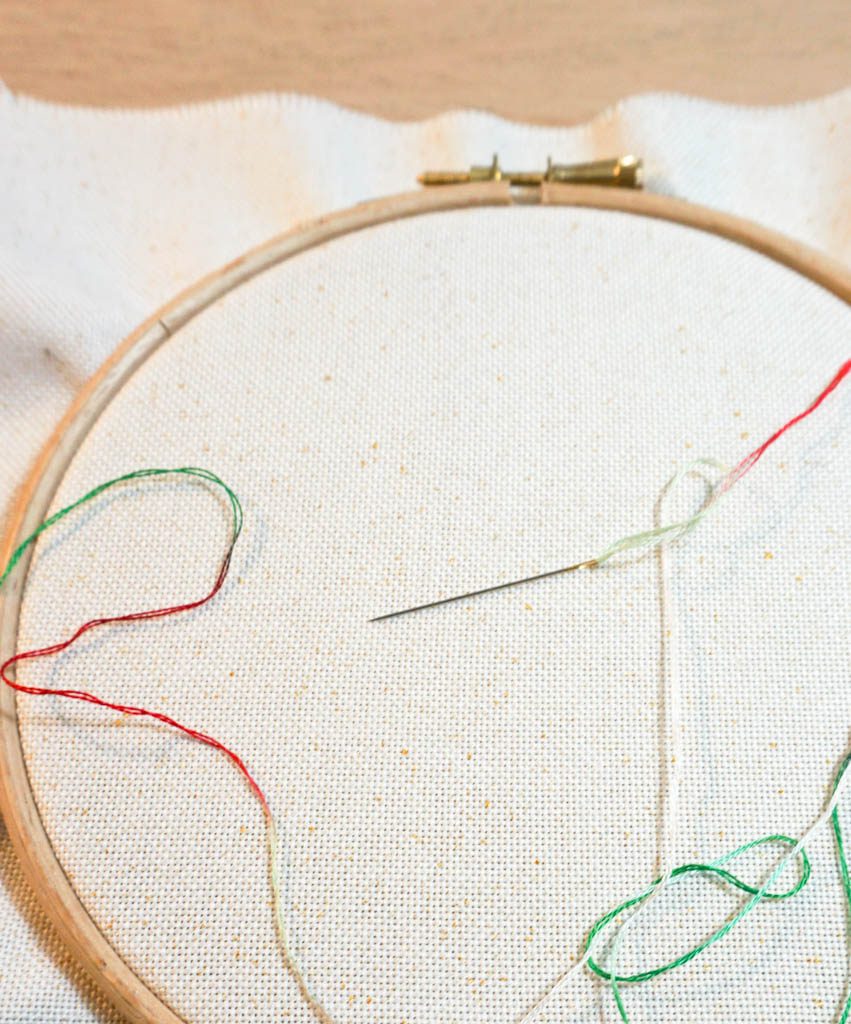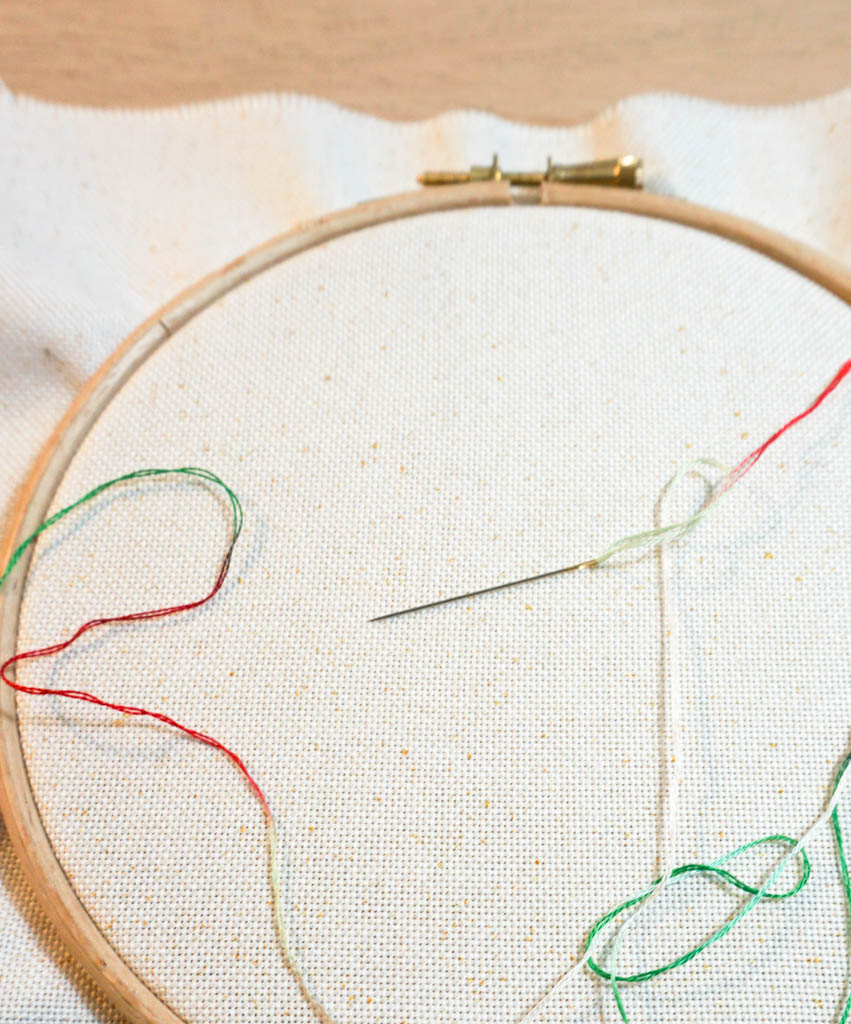 I stitched up the words in this fantastic variegated thread from DMC. Do one full stitch at a time and you'll get a lovely flow to the color changes.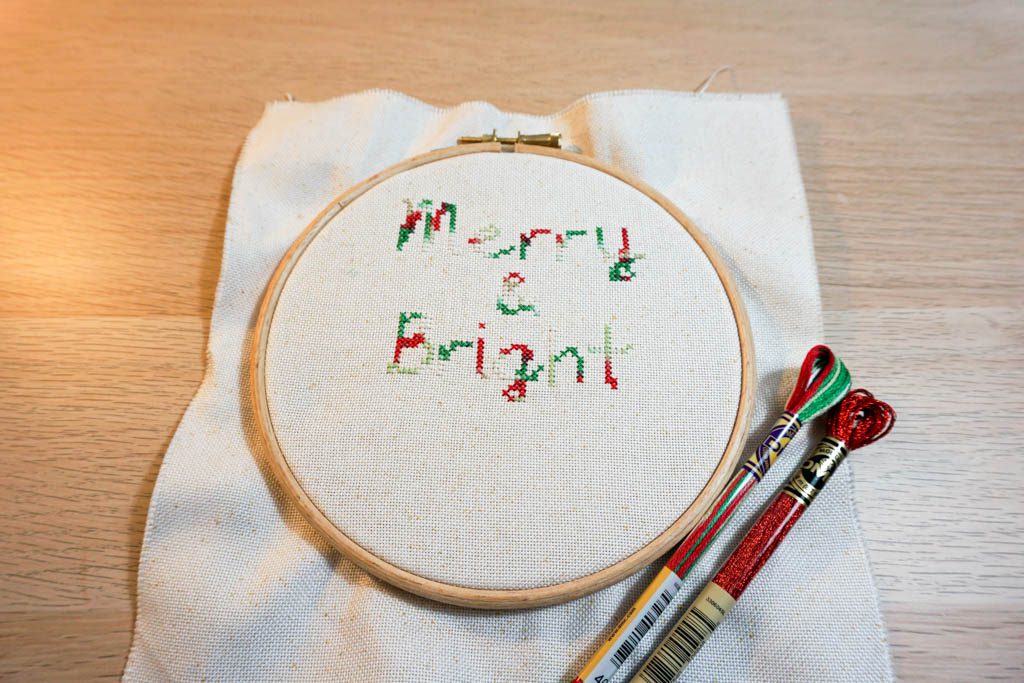 I used red metallic thread for the back stitch around everything. Just one strand is enough to make it pop (and makes it easier to use!).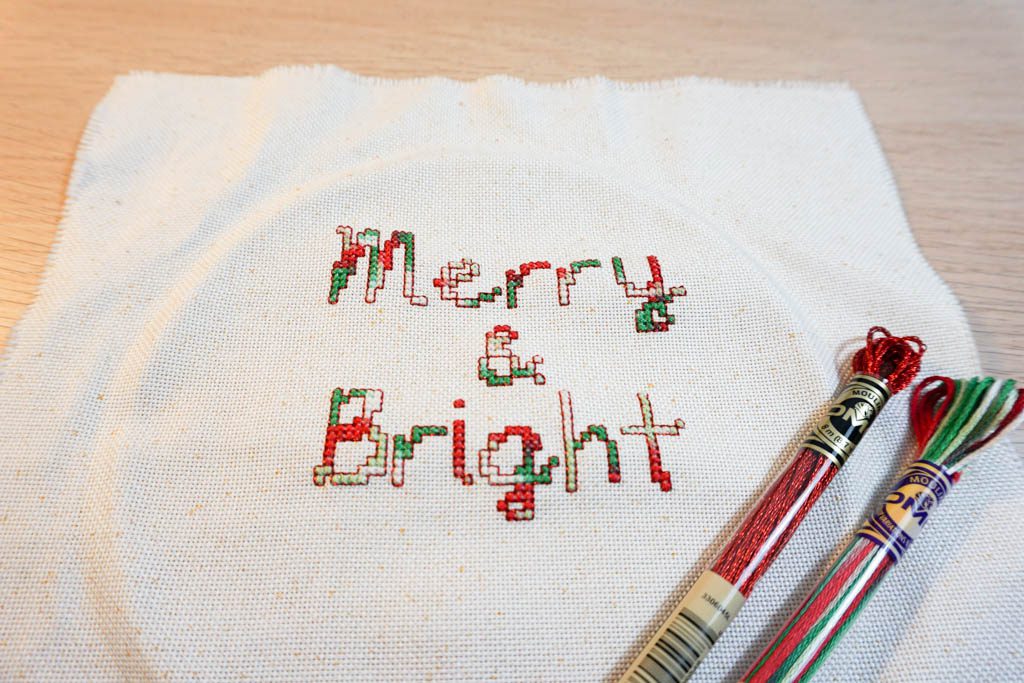 I used a single strand of the variegated thread to backstitch a border and then trimmed away a bit of the linen. I added a bit of ribbon to the bottom and then stuffed it all back into the hoop.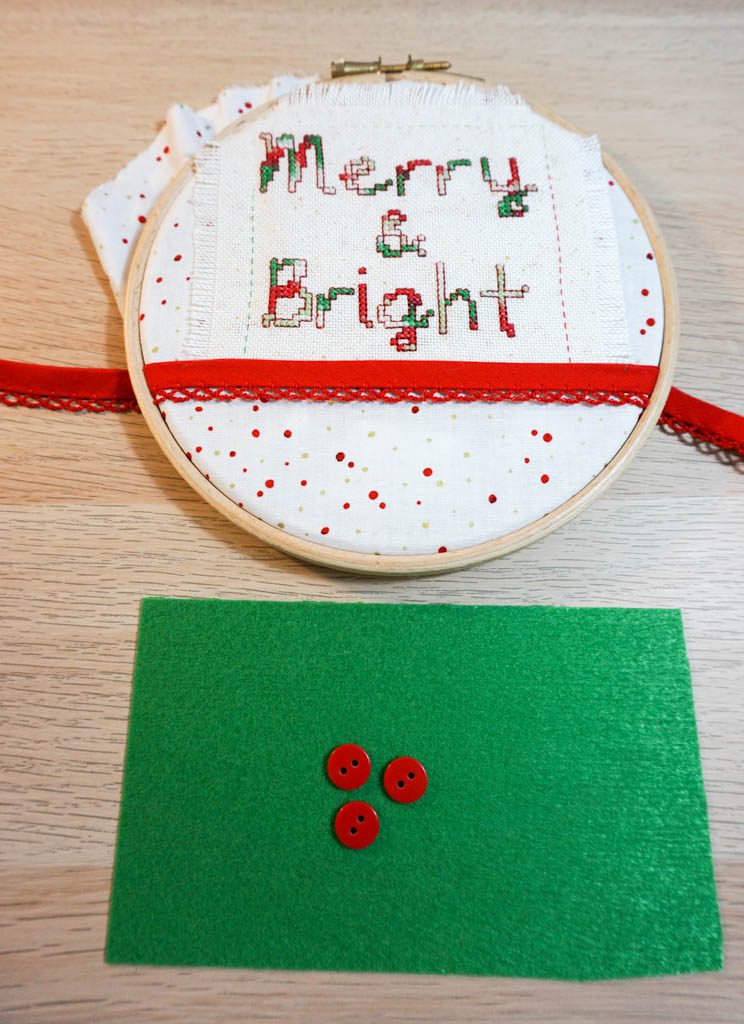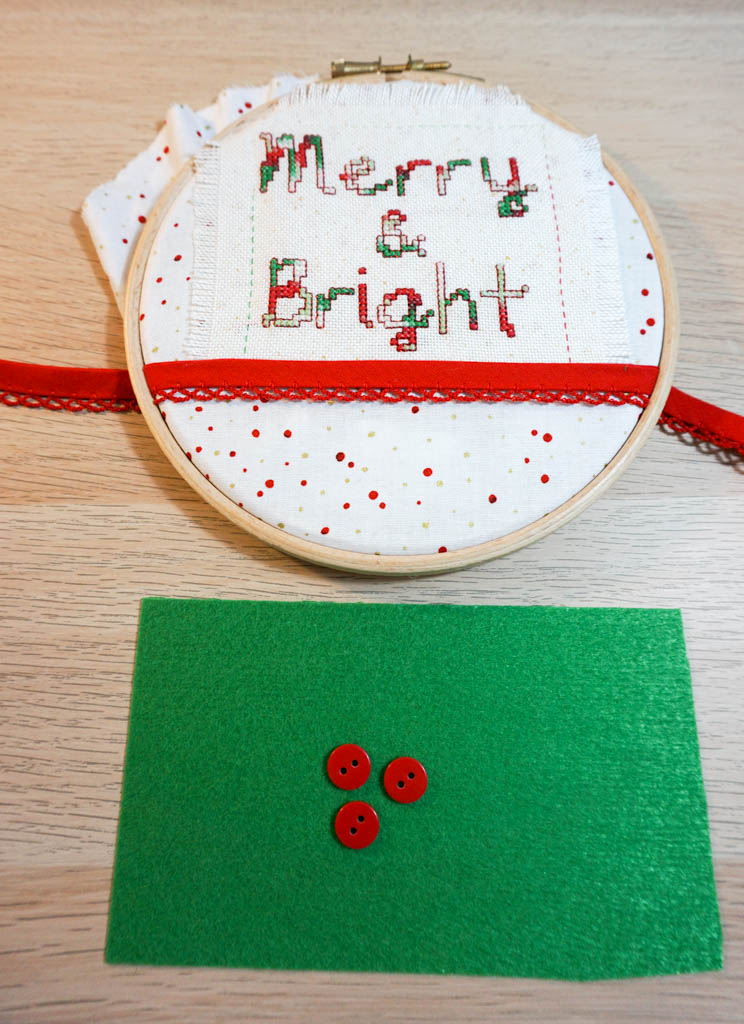 I cut out a simple holly leaf on my Cricut Maker and stitched button berries onto it. The green felt you see in the picture is all I had left from other projects. I'm getting much better at using up every last bit these days!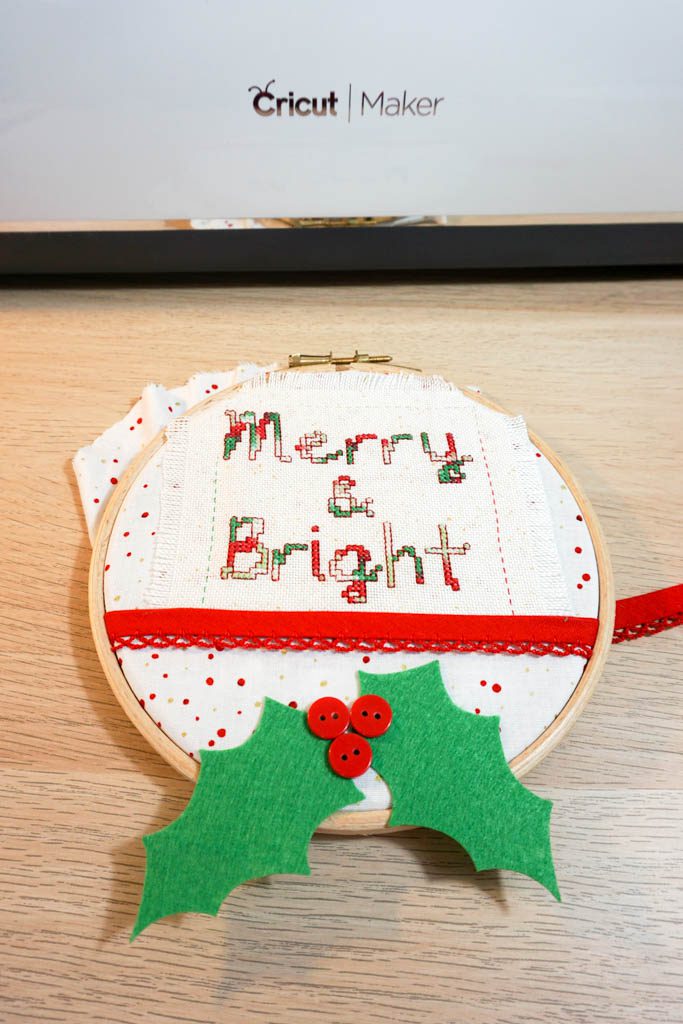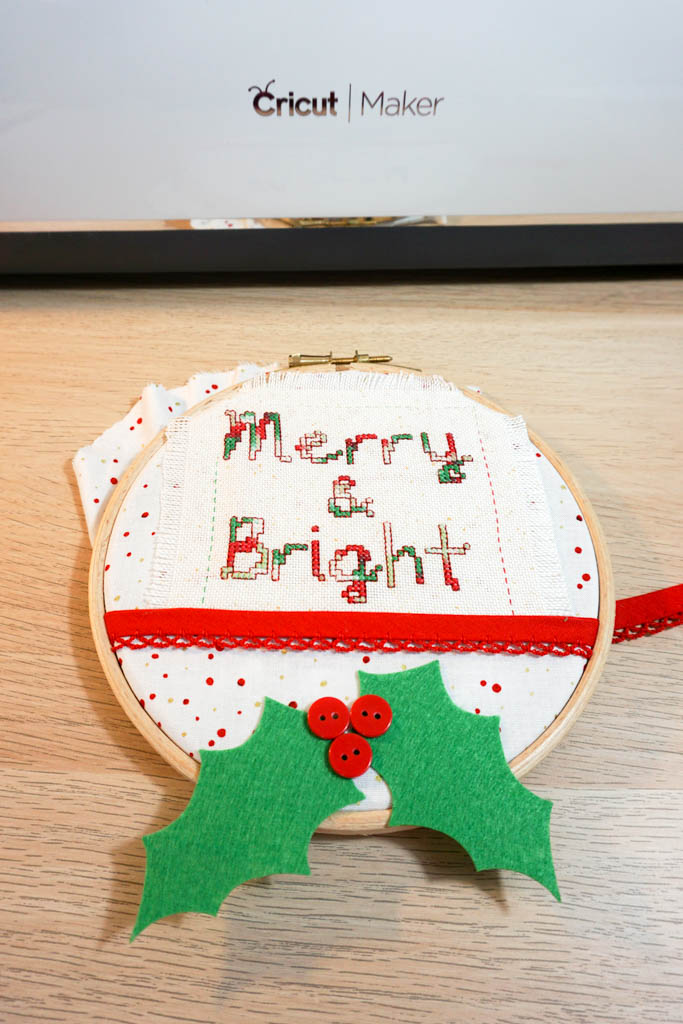 To finish off the hoop, I trimmed up the edges and glued them down to the inside of the hoop. I decided to leave the hoop itself bare because there was a lot going on already.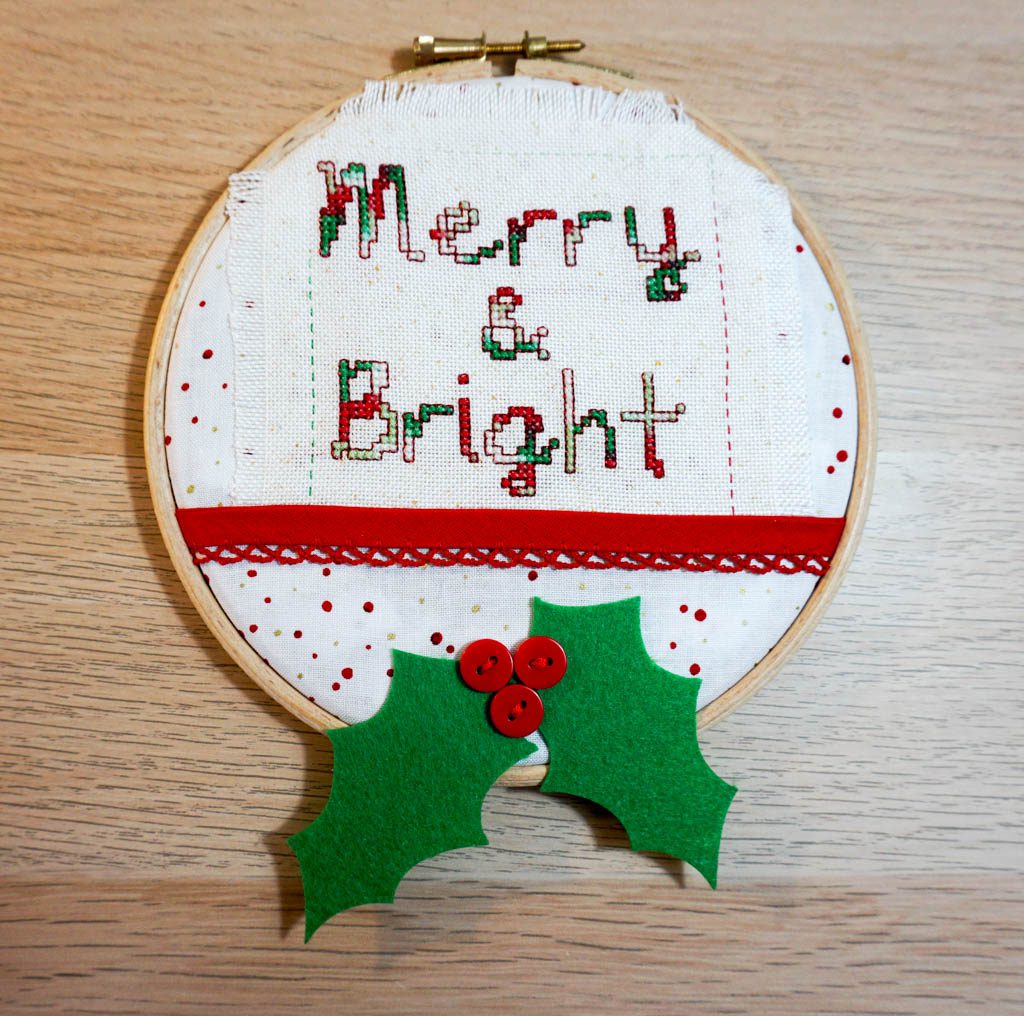 There's a simplicity to this Merry & Bright Cross Stitch Hoop that makes me happy. It's super cheerful and I love that I was able to use up some bits and pieces I had sitting around. It combines some of my favorite things–cross stitch, Cricut, and felt–into one perfect little Christmas hoop.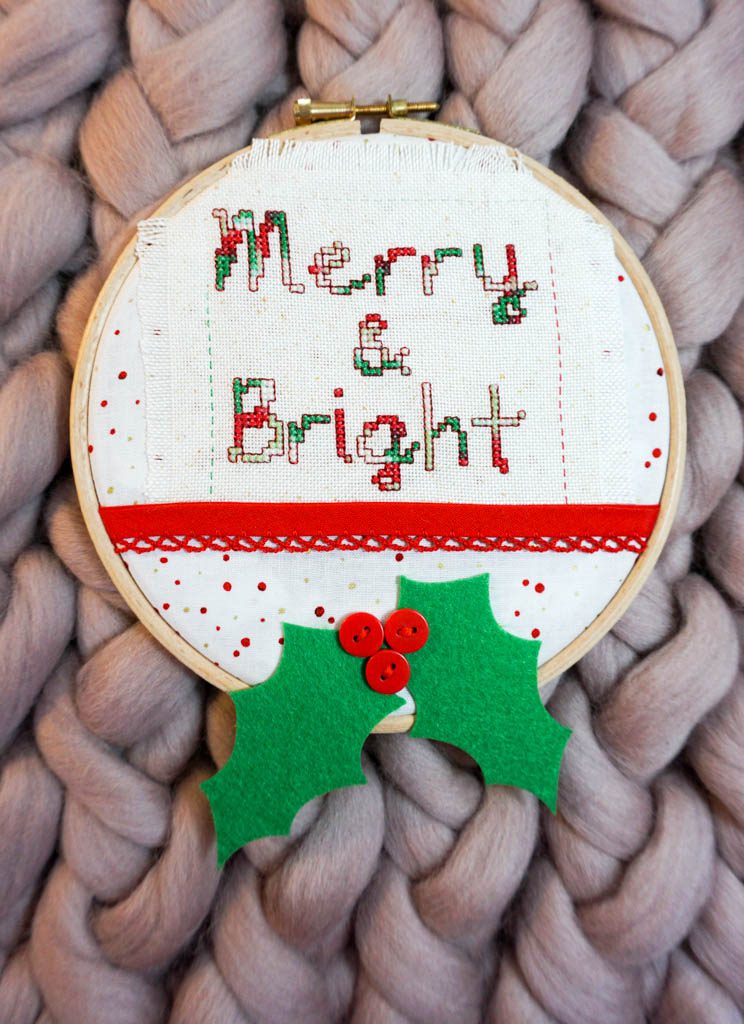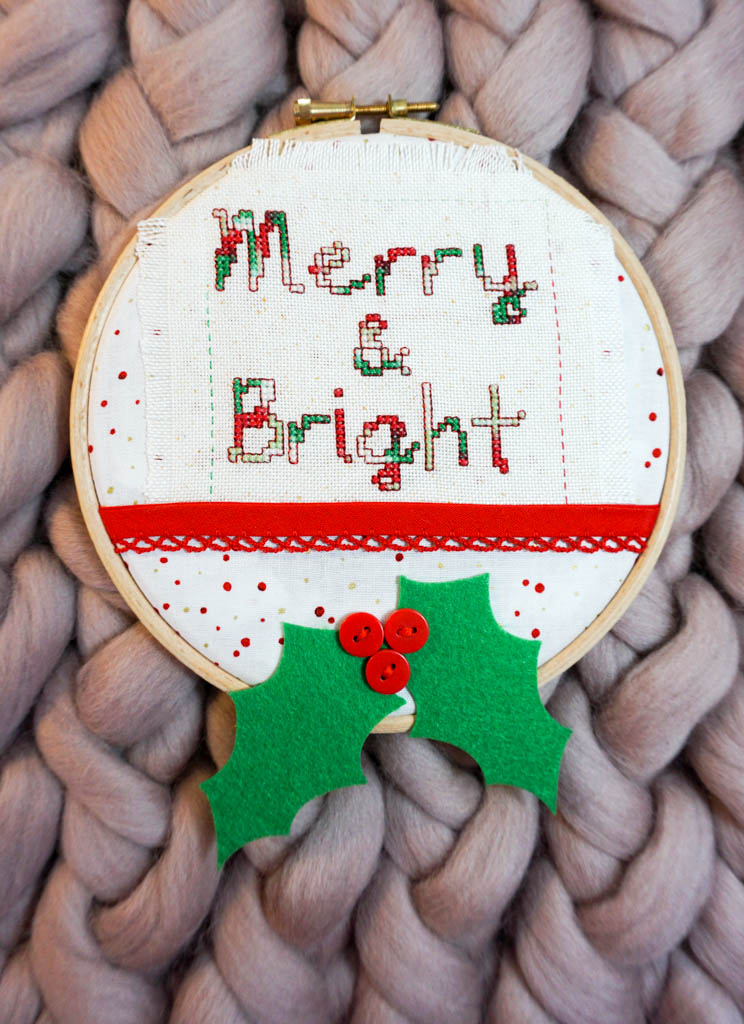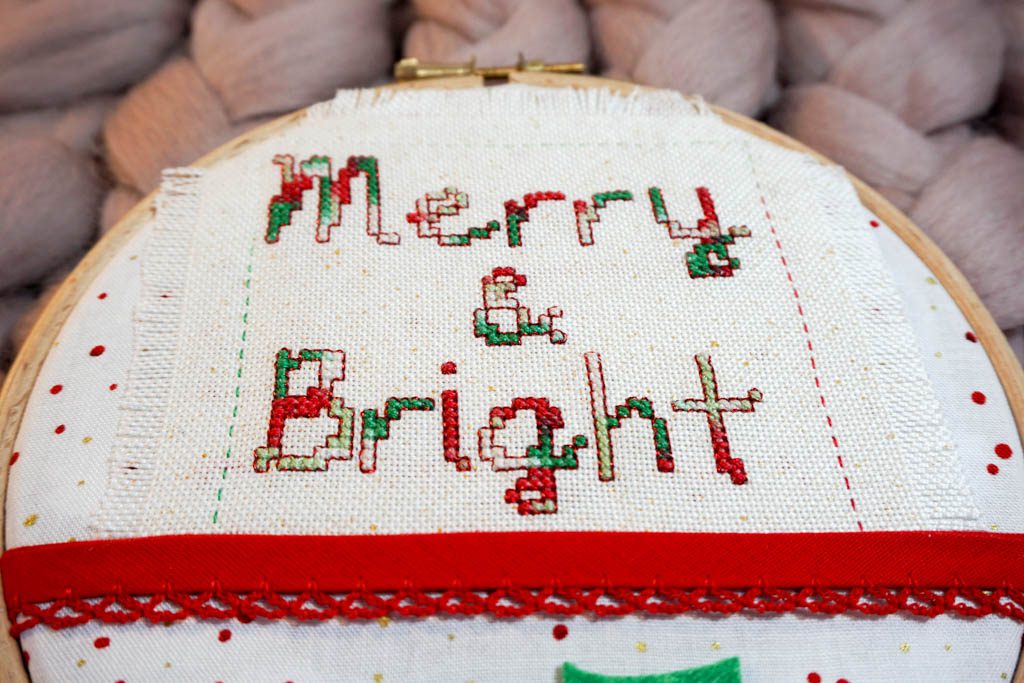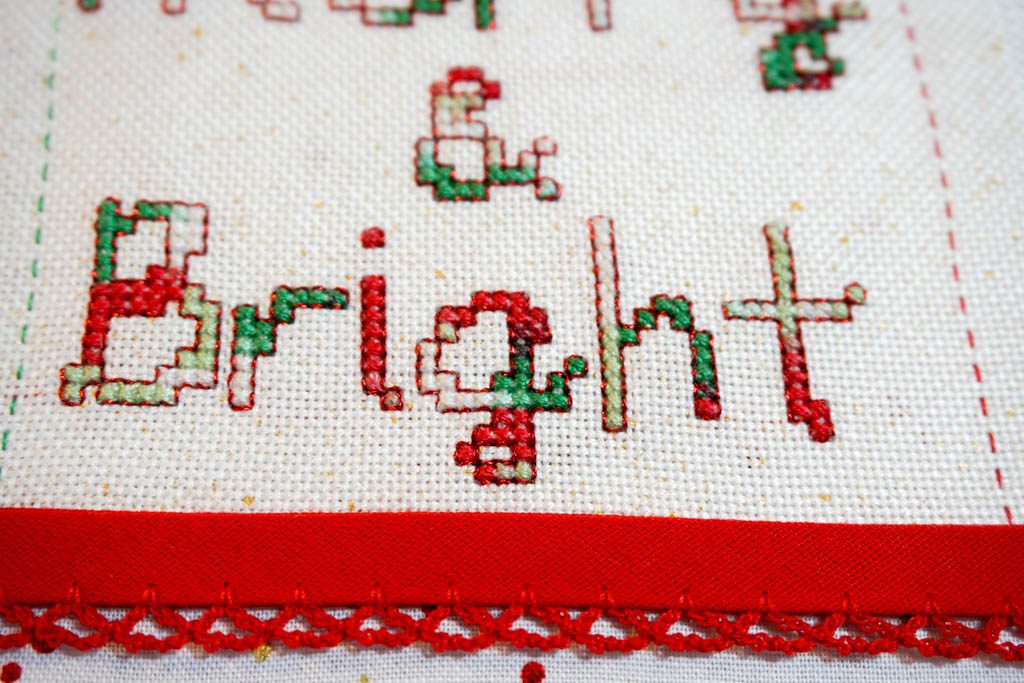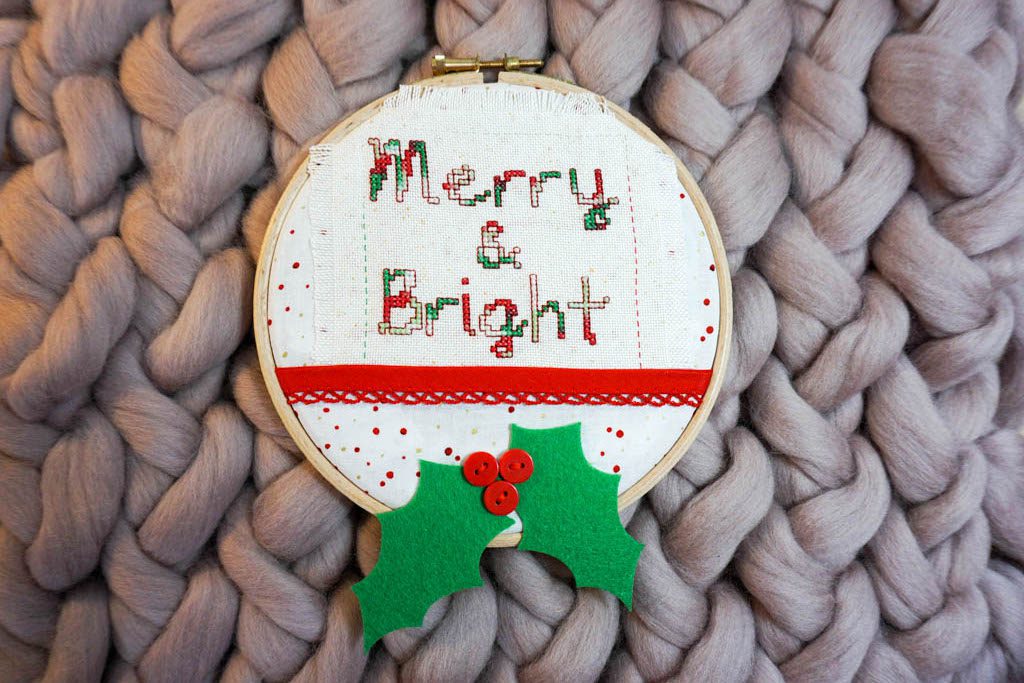 SaveSave