I love a Christmas wreath on a snowy window. I don't know that I've ever had one in real life, but it's a constant on my holiday decor wish list. I don't have any chance at one this year, so I did the next best thing and stitched up a couple of Christmas Window Felt Ornaments for my tree. I'm in love with my newest ornaments!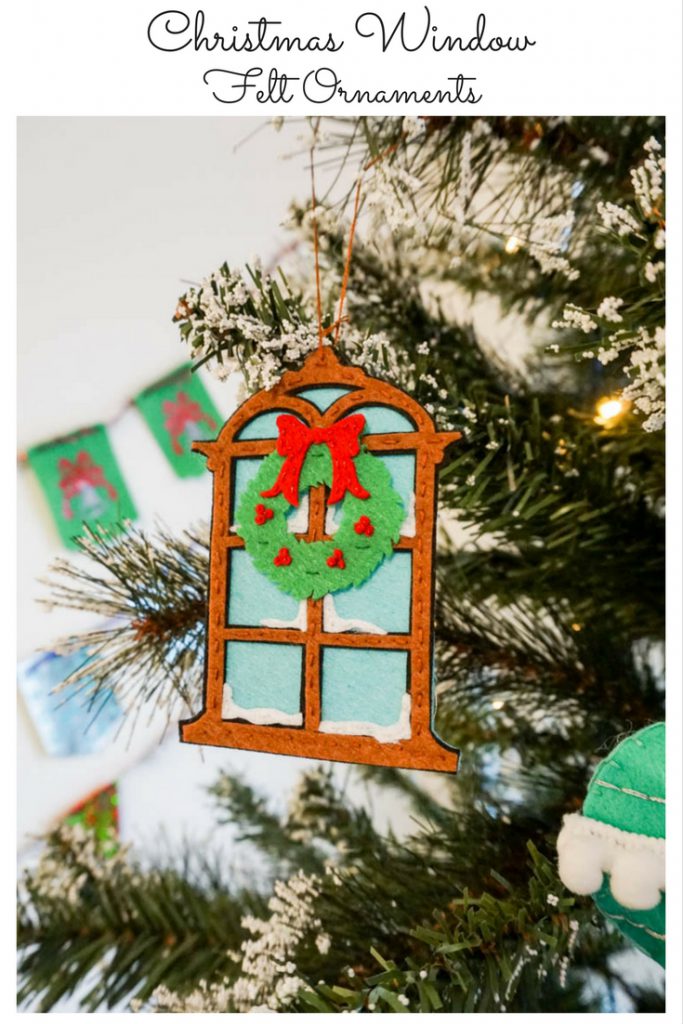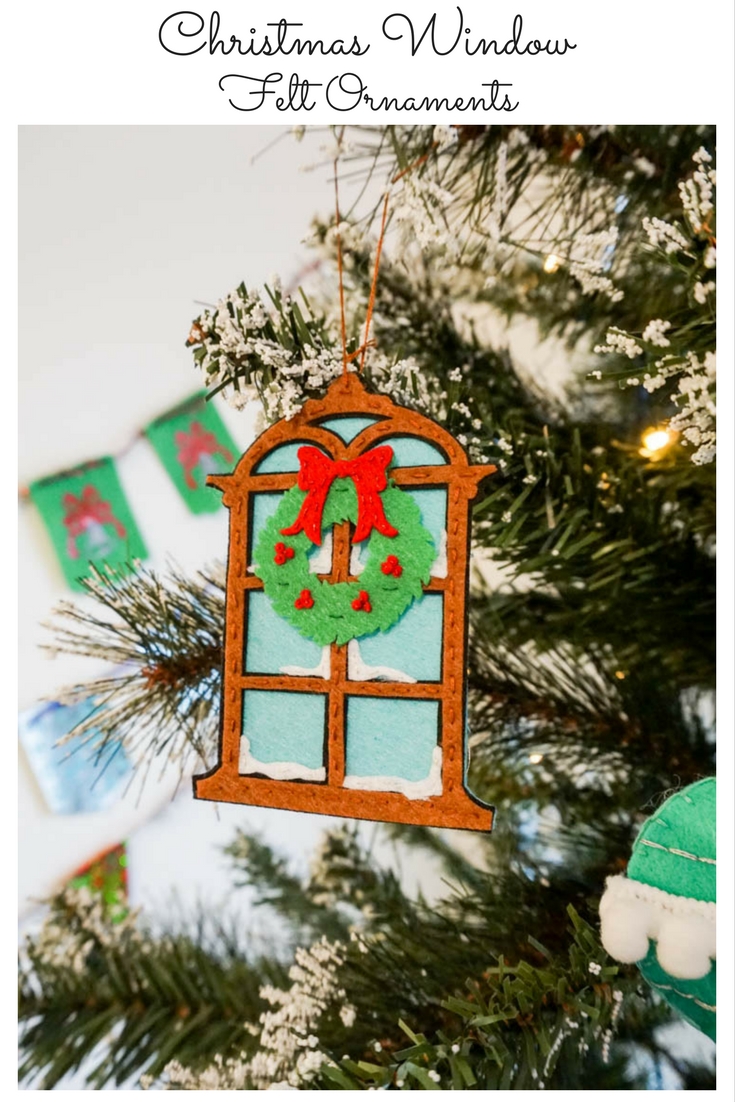 This post contains affiliate links.
Supplies:
coordinating threads
felt glue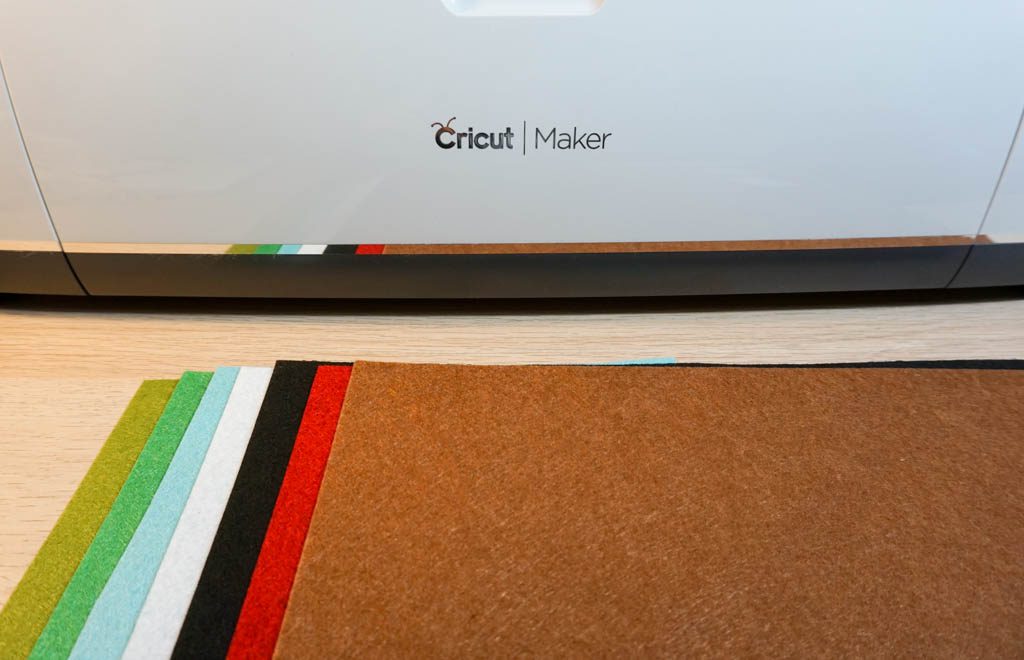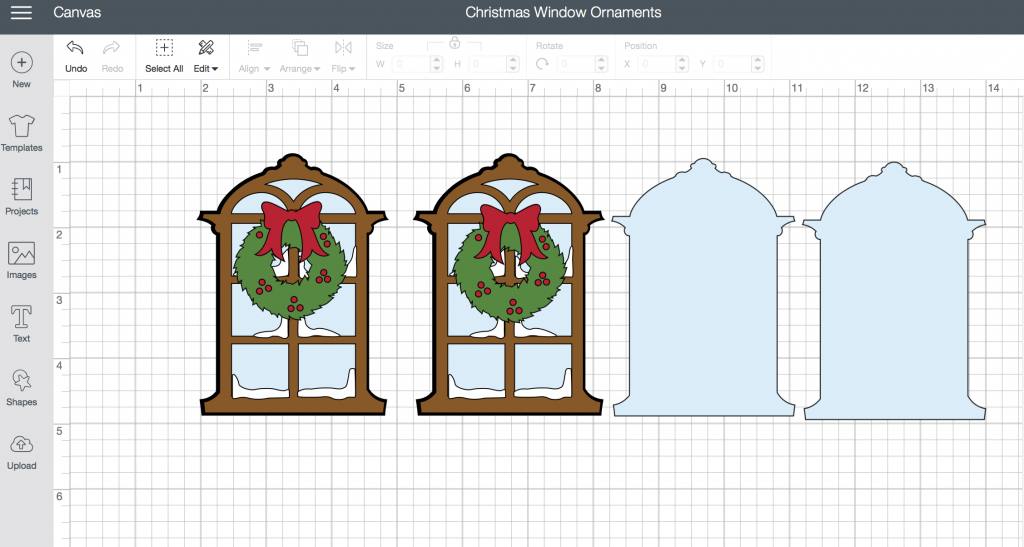 Cut out all of your pieces. I've cut out a lot of felt at this point and the Maker still impresses me. The pieces for these ornaments all had small bits to cut, but the lines on the windows were perfect and the bits of snow didn't shred at all.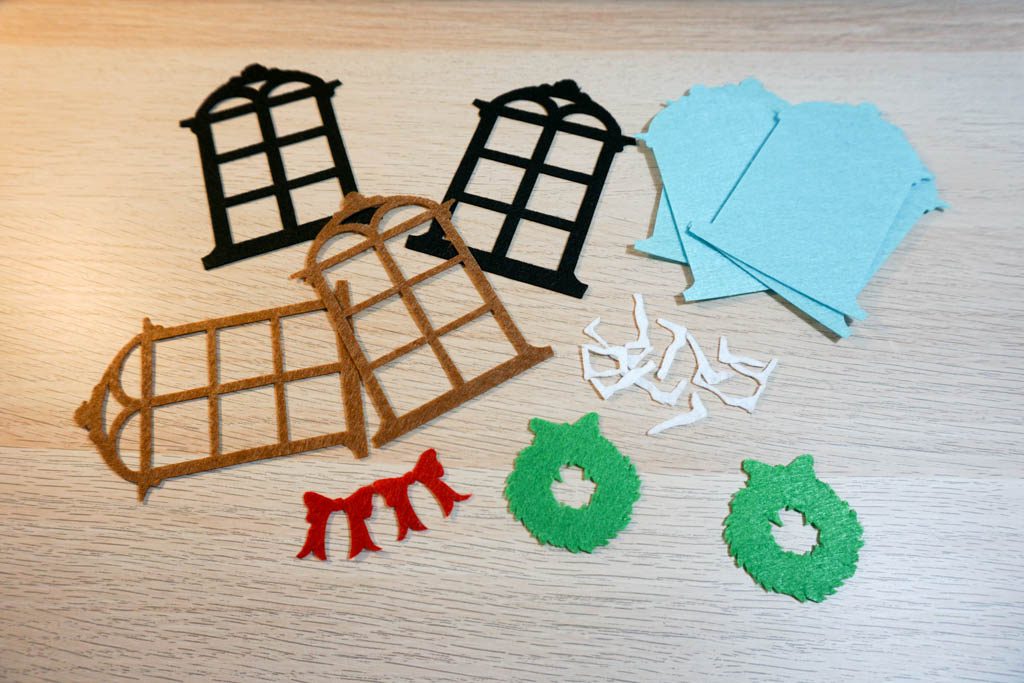 What has impressed me the most, though, and has me rather awestruck, is the holly berries. It was actually an accident that I cut them–I assumed the Maker couldn't handle them and was intending to just stitch the berries, but forgot to take them out of the design before I went to cut. For size reference, I put one on my fingernail. It was absolutely insane that the Maker cut these berries!
Stitch the wreath together. I used a bit of red metallic thread to attach the bow and berries.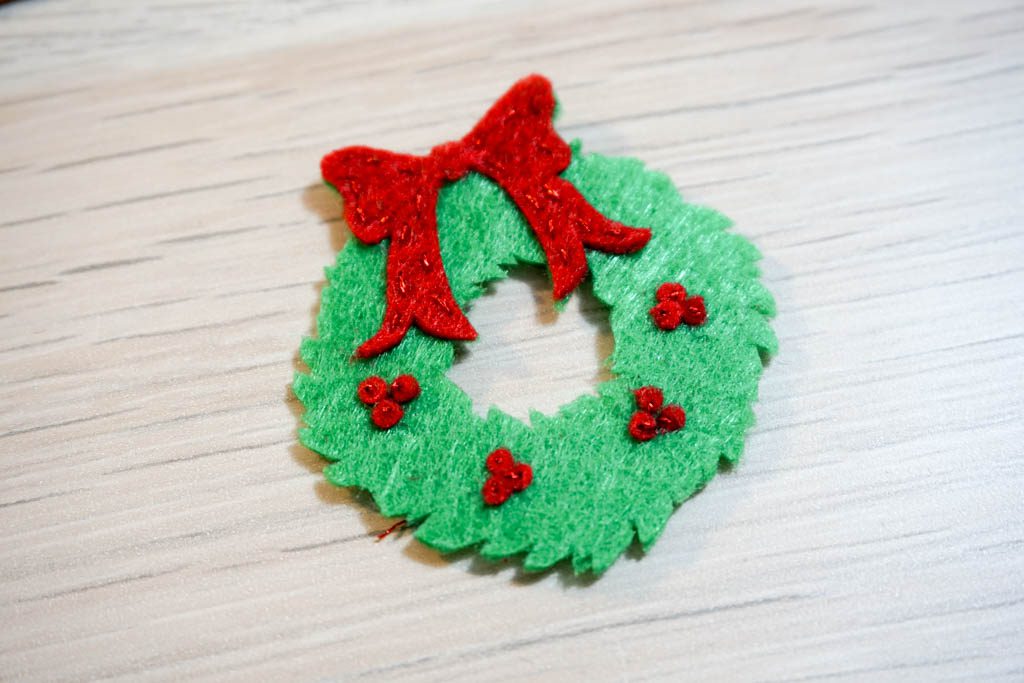 I'm not going to get over how small and perfect this wreath is!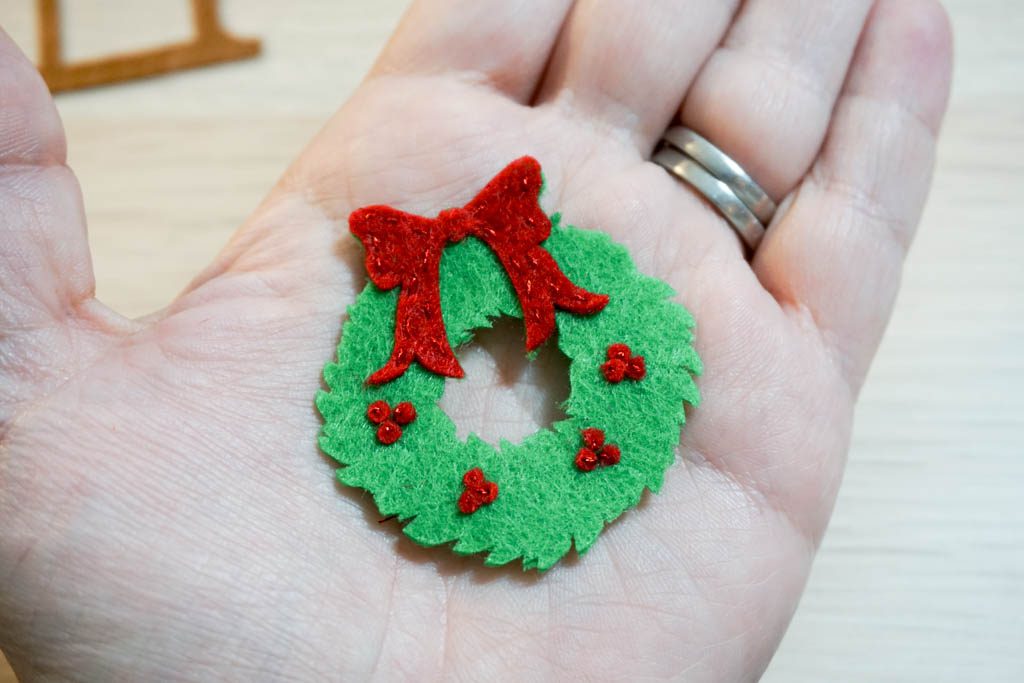 Stitch the window together. Just put one of the blue pieces on for now and stitch the black and brown pieces at the same time on top.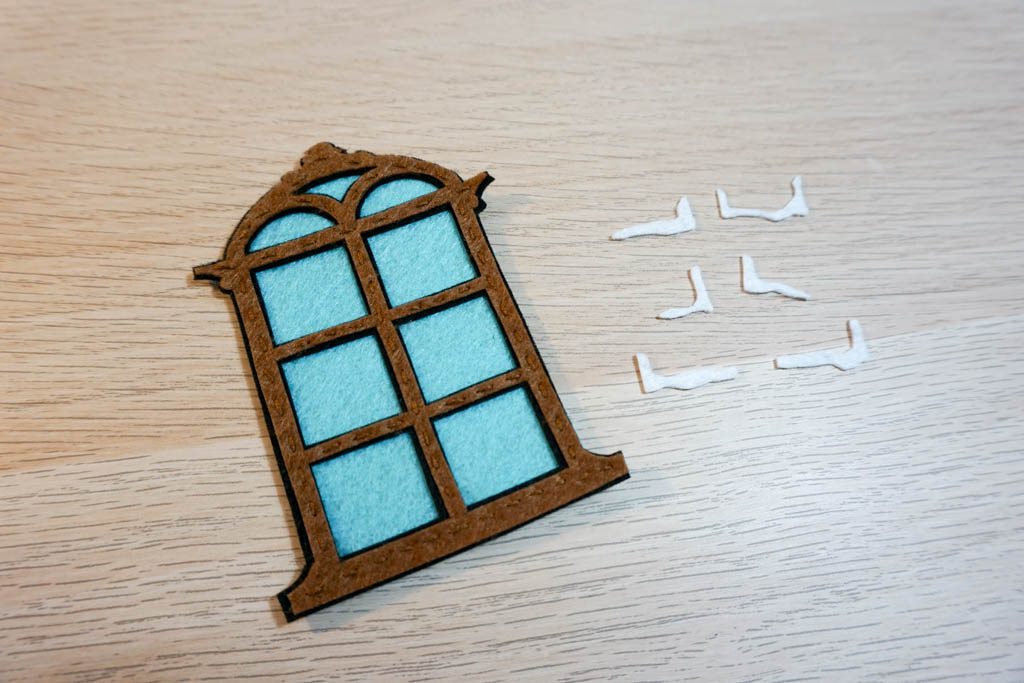 Stitch on the snow.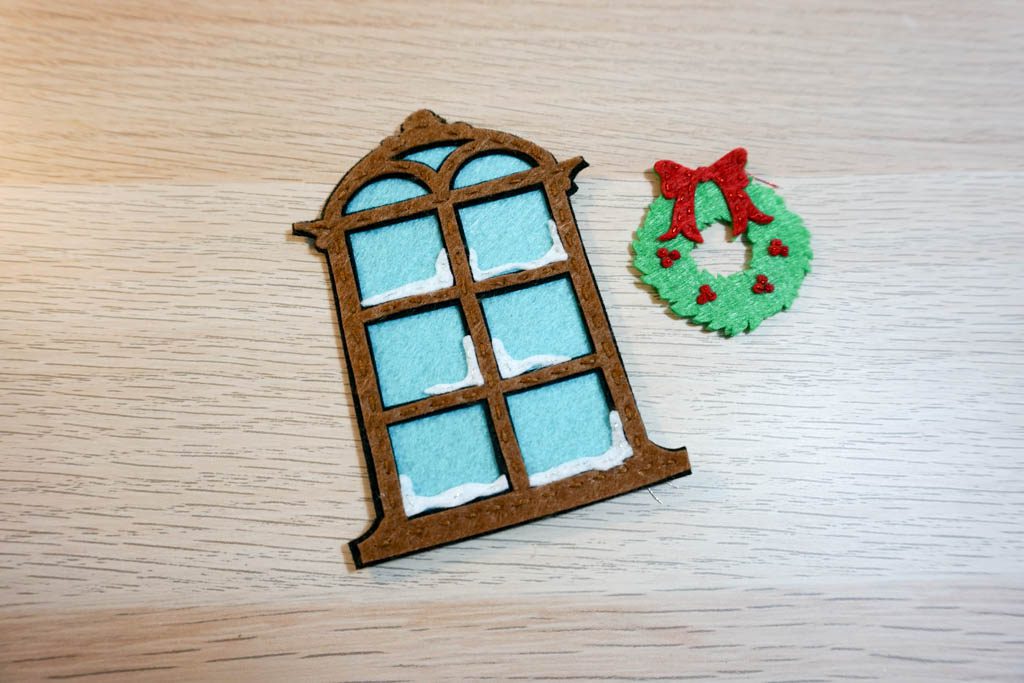 Stitch on the wreath. I used green simple stitches across the thicker pieces of the window.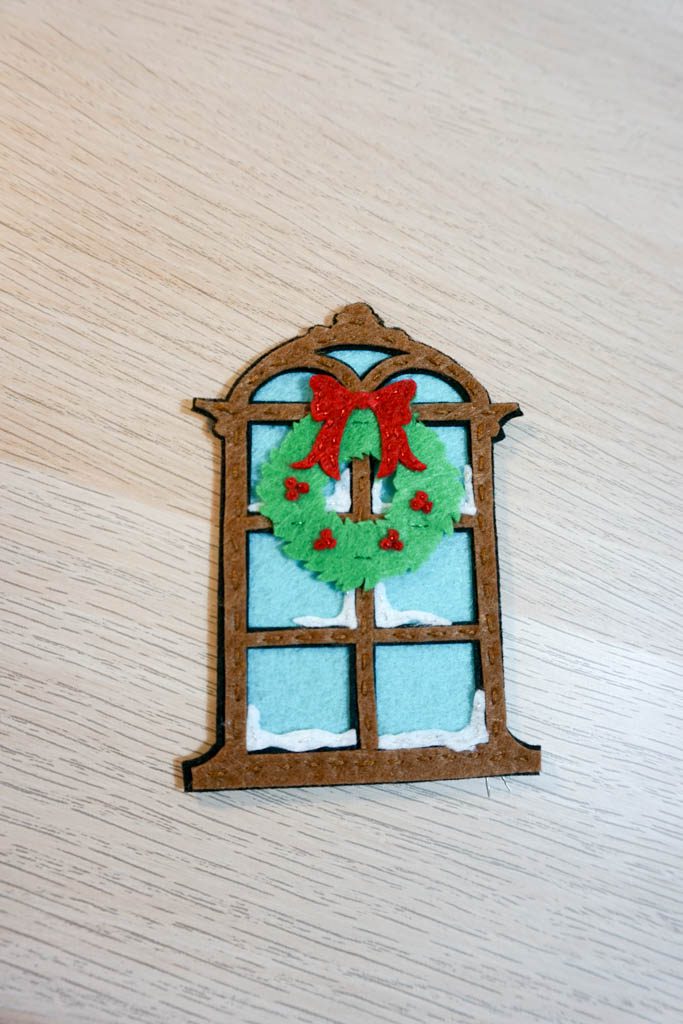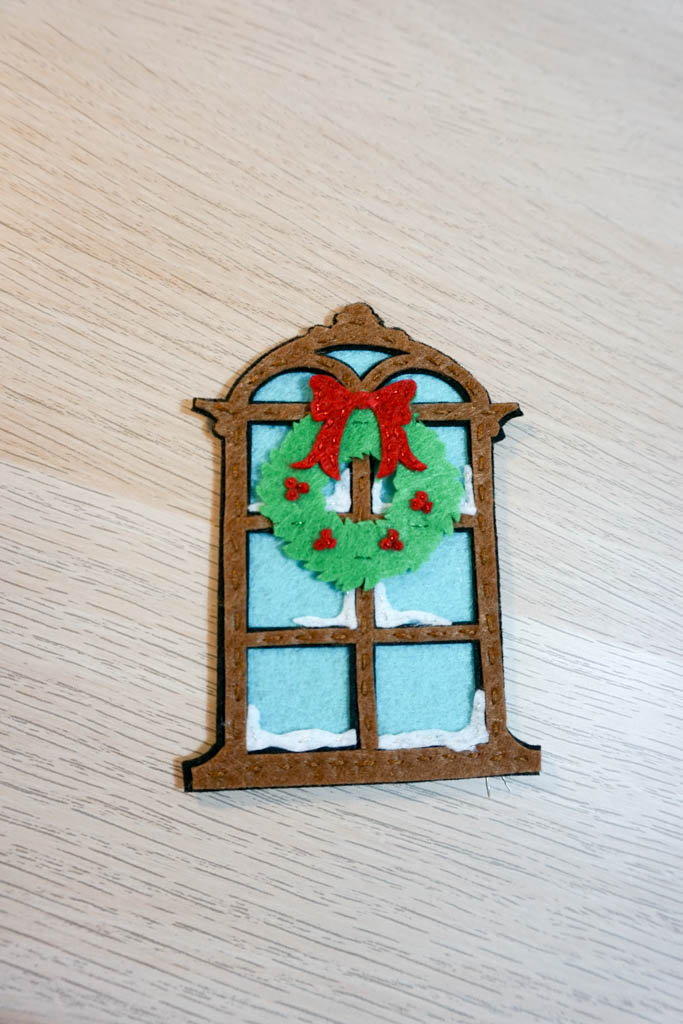 To finish off the ornaments, glue the second blue piece to the backs to cover up the stitches.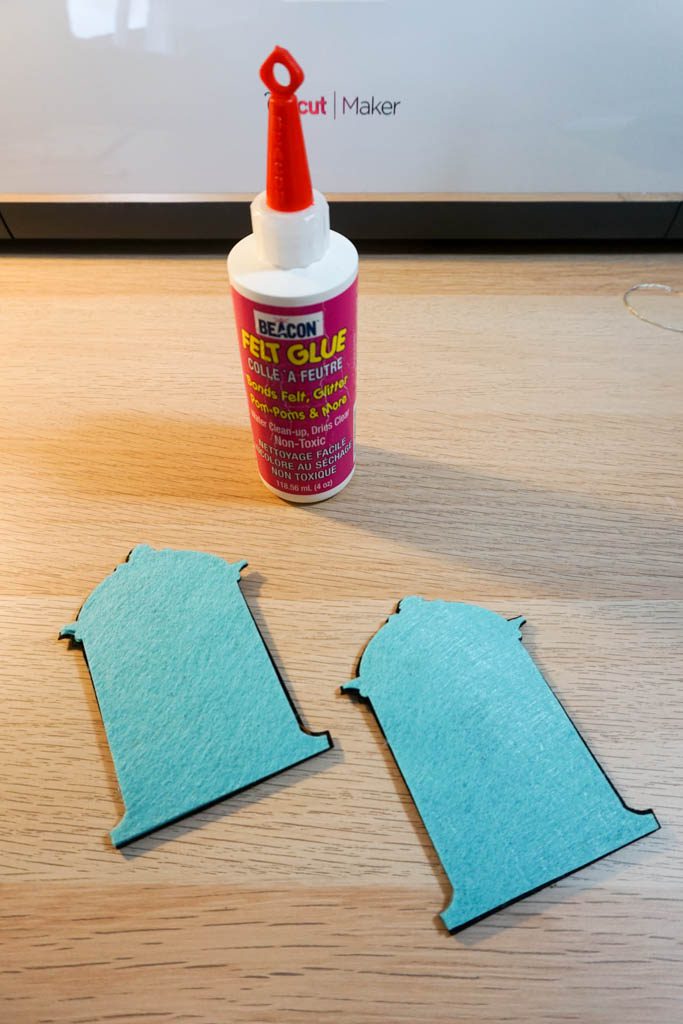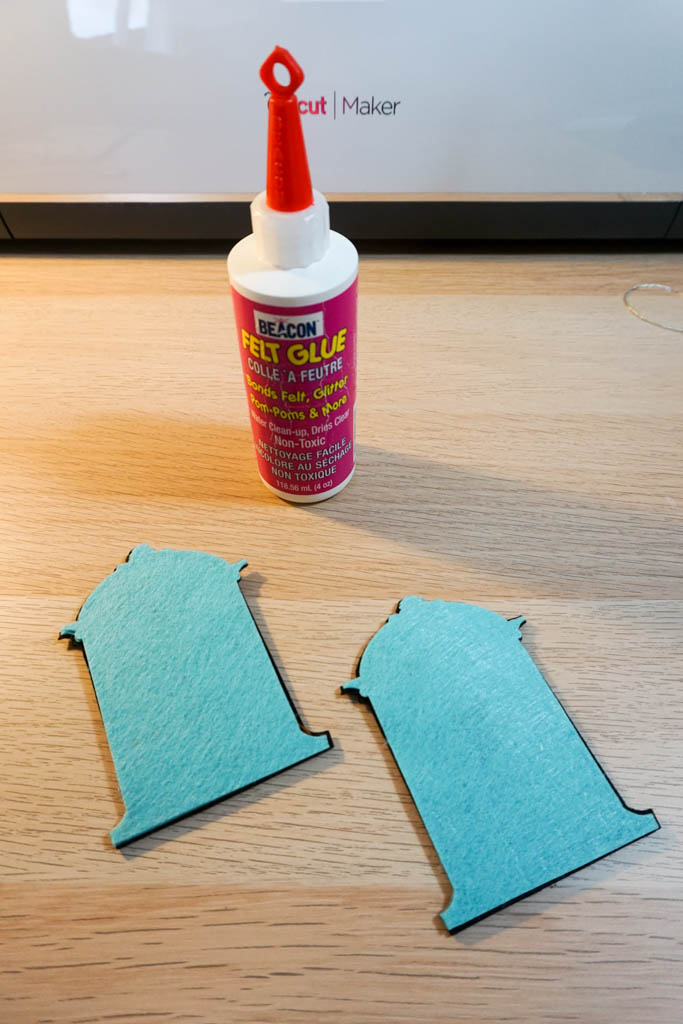 I strung a piece of thread through the top and knotted it to make the hanging loop.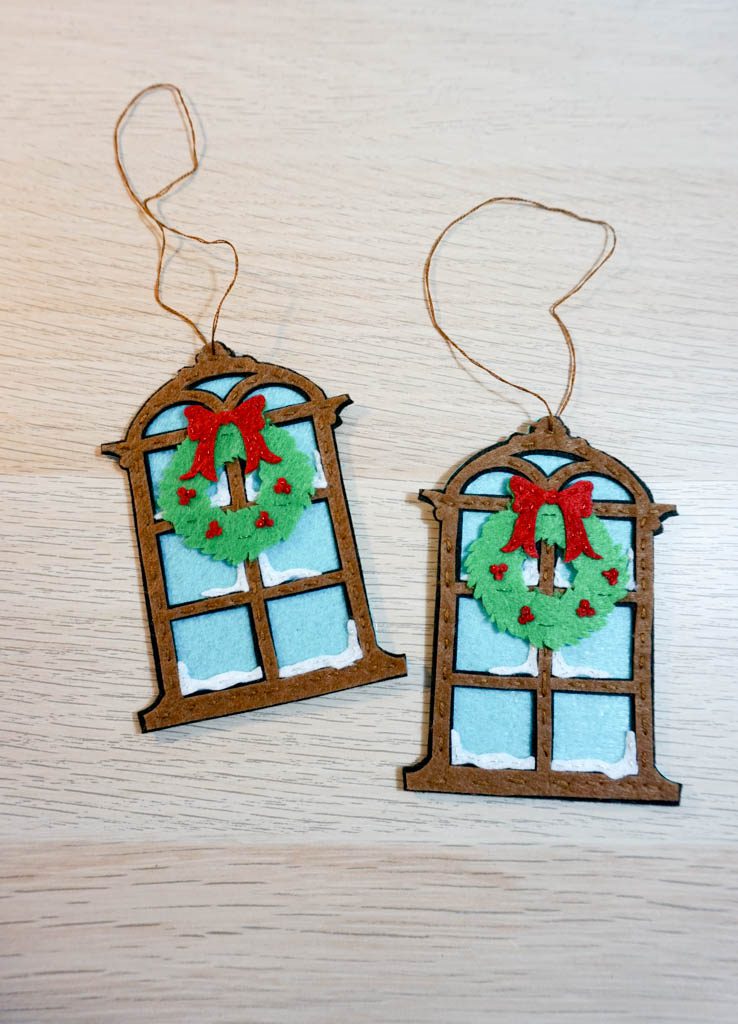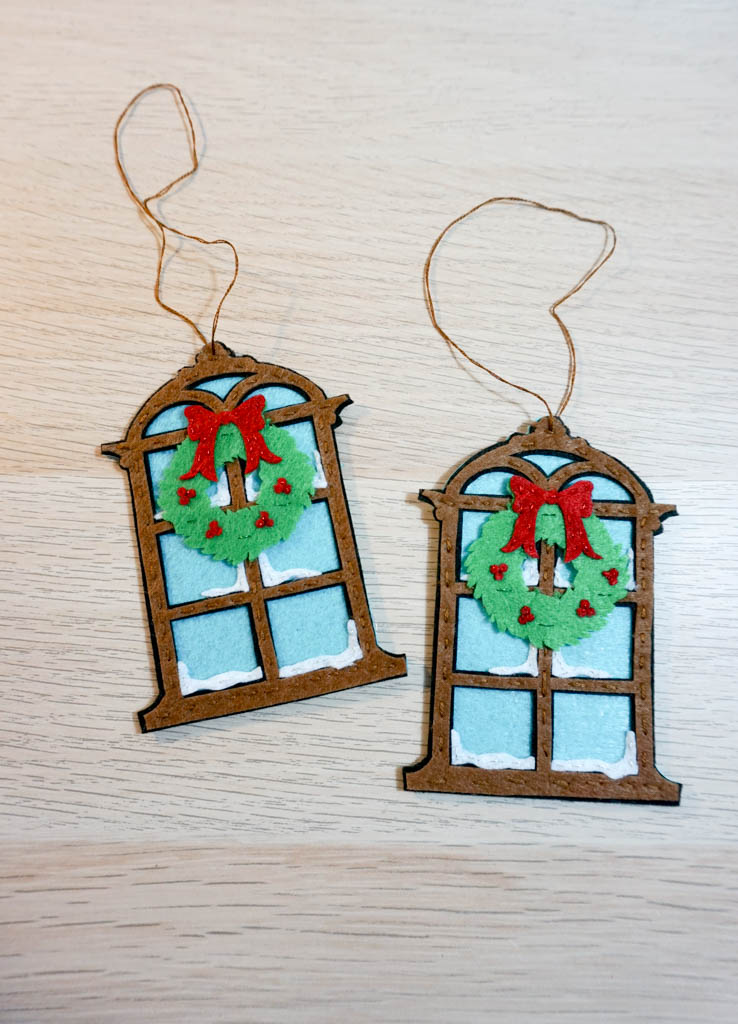 I love looking at my Christmas Window Felt Ornaments. The details of these ornaments are fantastic and really add a pop of classic Christmas feel to my tree. They were fun to stitch up and came together pretty quickly.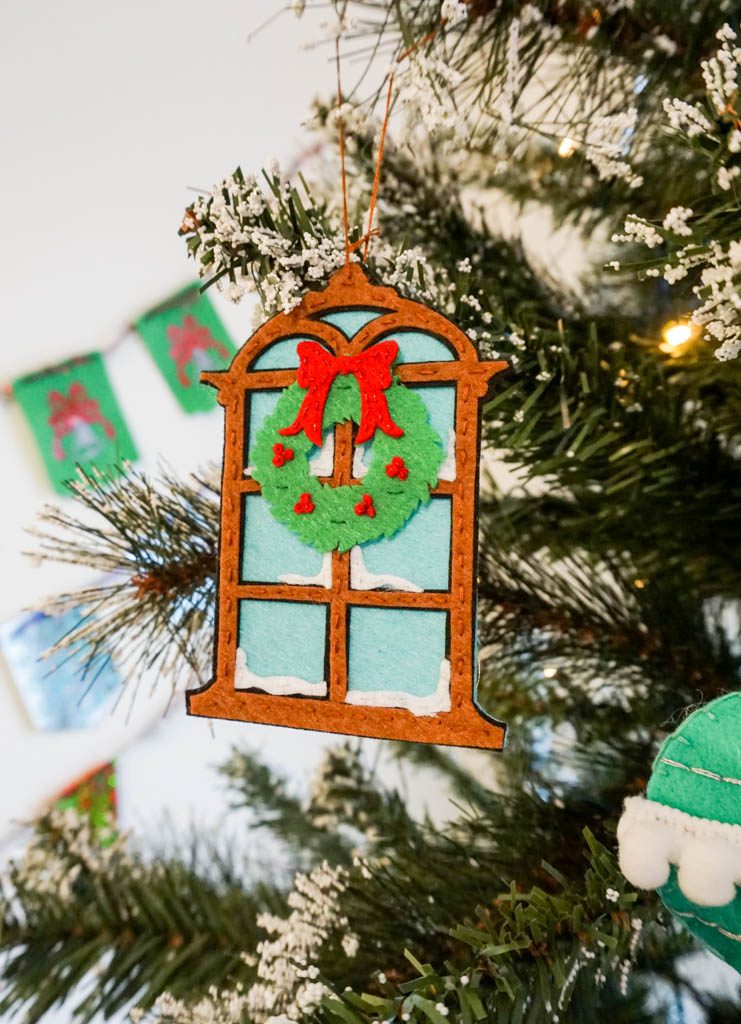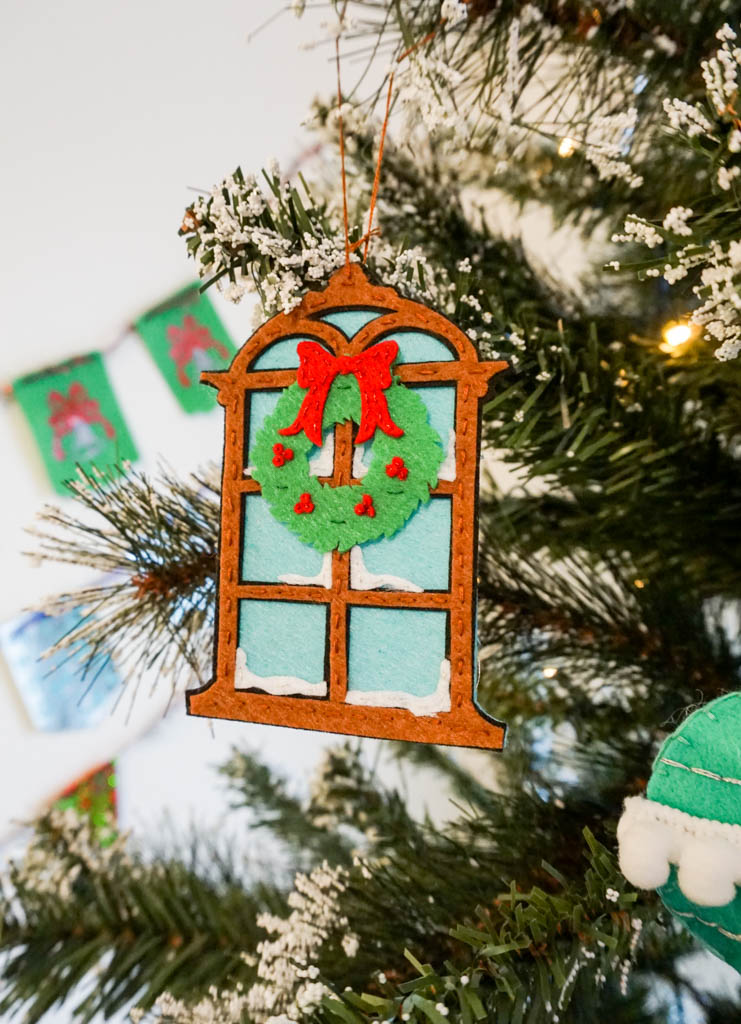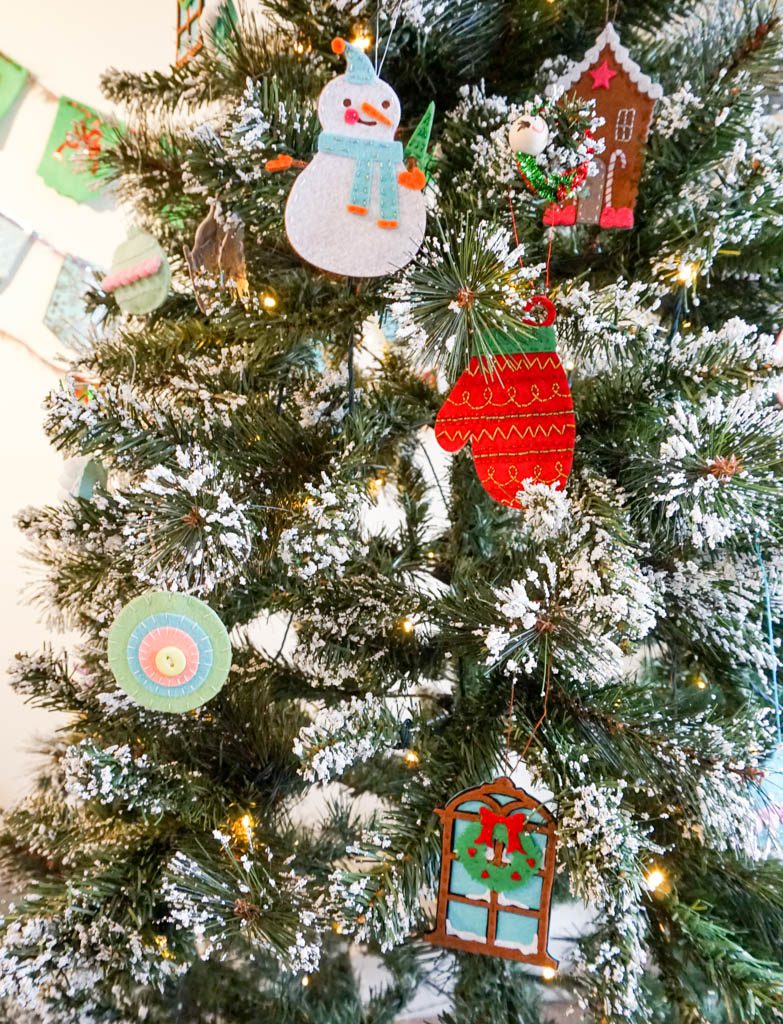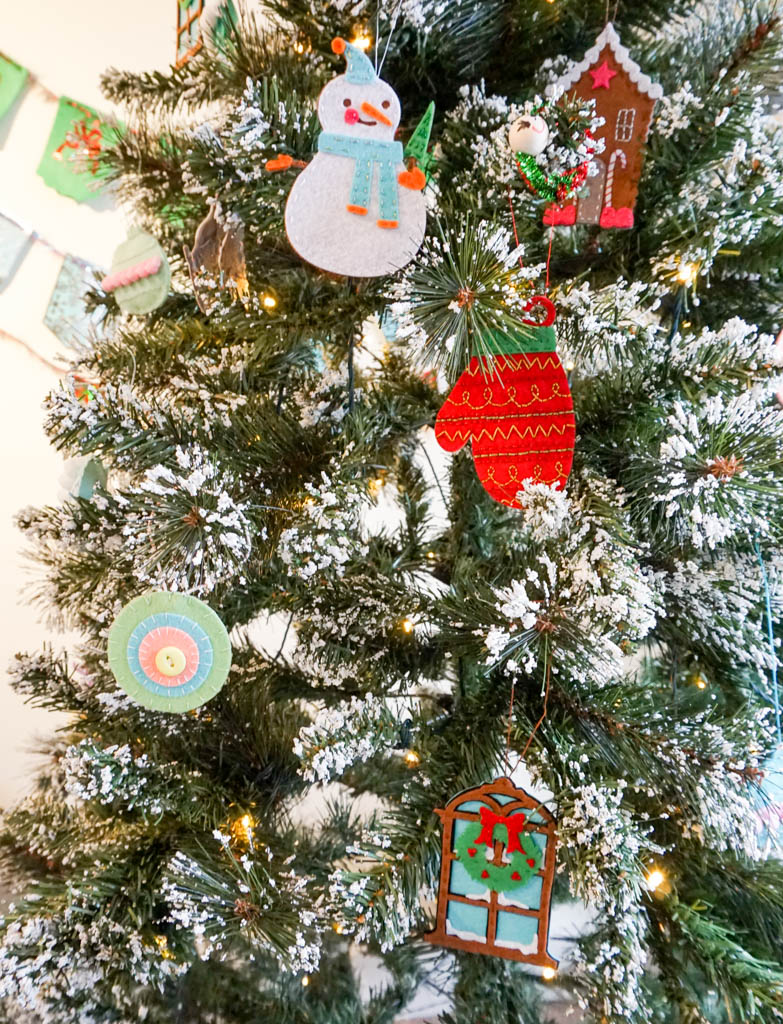 SaveSave