There are few things I enjoy more than watching a boring room become something amazing. As you know, we've been puttering away with our house, trying to make it a cheerful home. We started chopping away at our basement bedroom last year and I'm ready to show you the latest update. I simply cannot get enough gold right now and am loving using it as a feature wall color (remember Madeline's gold striped wall?!), so it should surprise no one that I've gone back to my tried and true Modern Masters Metallic Paint in Pharaoh's Gold and Uzma Circles Wall Stencil from Royal Design Studio to create a Golden Stenciled Bedroom Wall.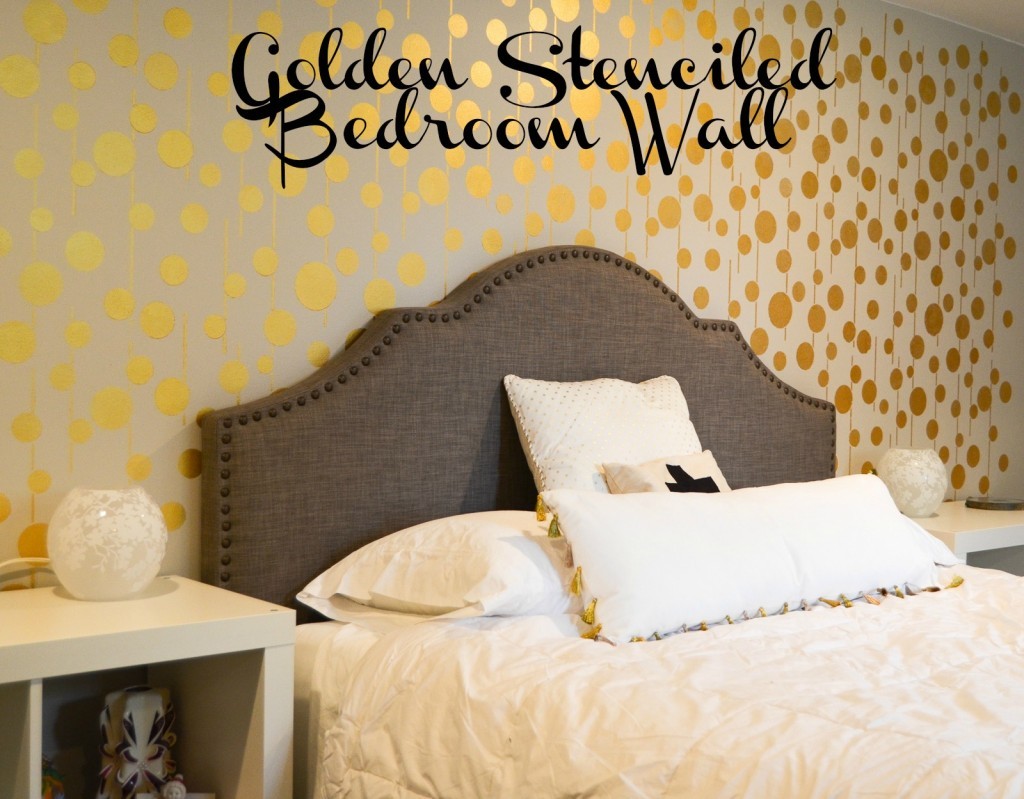 I'll tell you right up front that as much as I wanted to create this wall, stenciling a large wall was really intimidating–until I actually started. It certainly took longer than my smaller projects, but the process was the same. It was actually relaxing to be able to do a bit, leave while it dried, and come back to progress. If you follow me on Instagram, you've seen me posting updates on my wall in the last few weeks.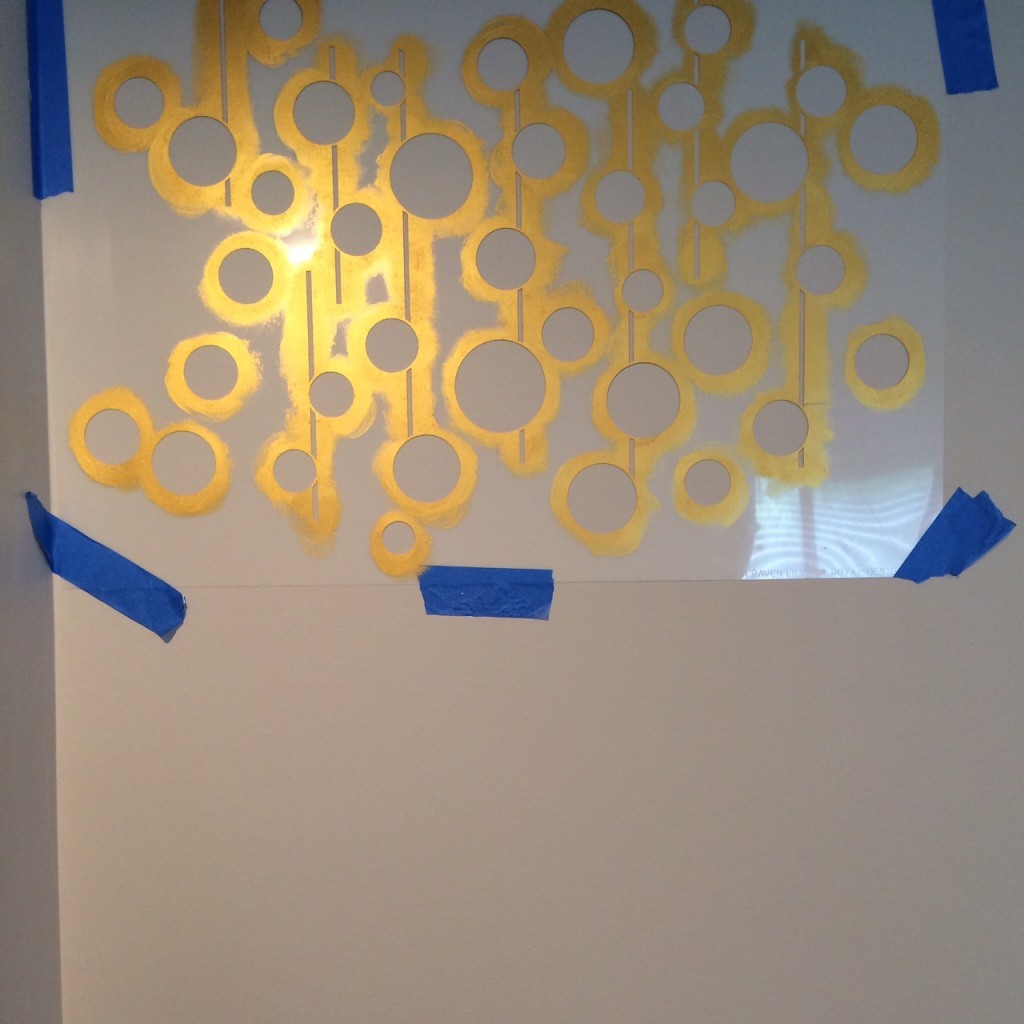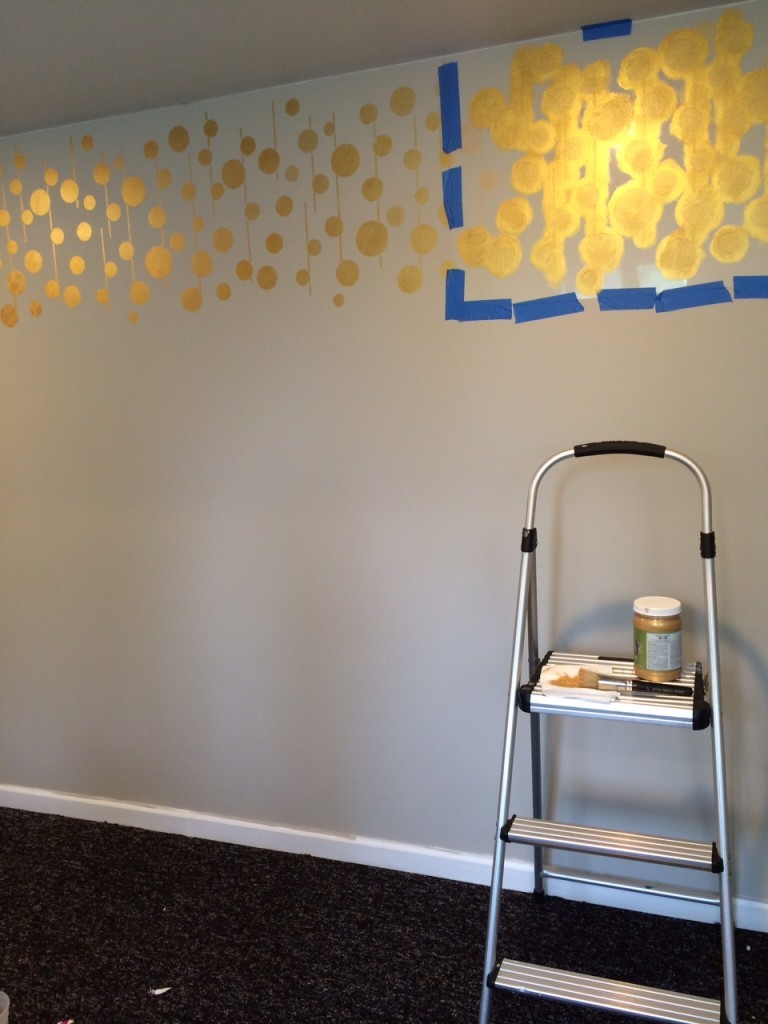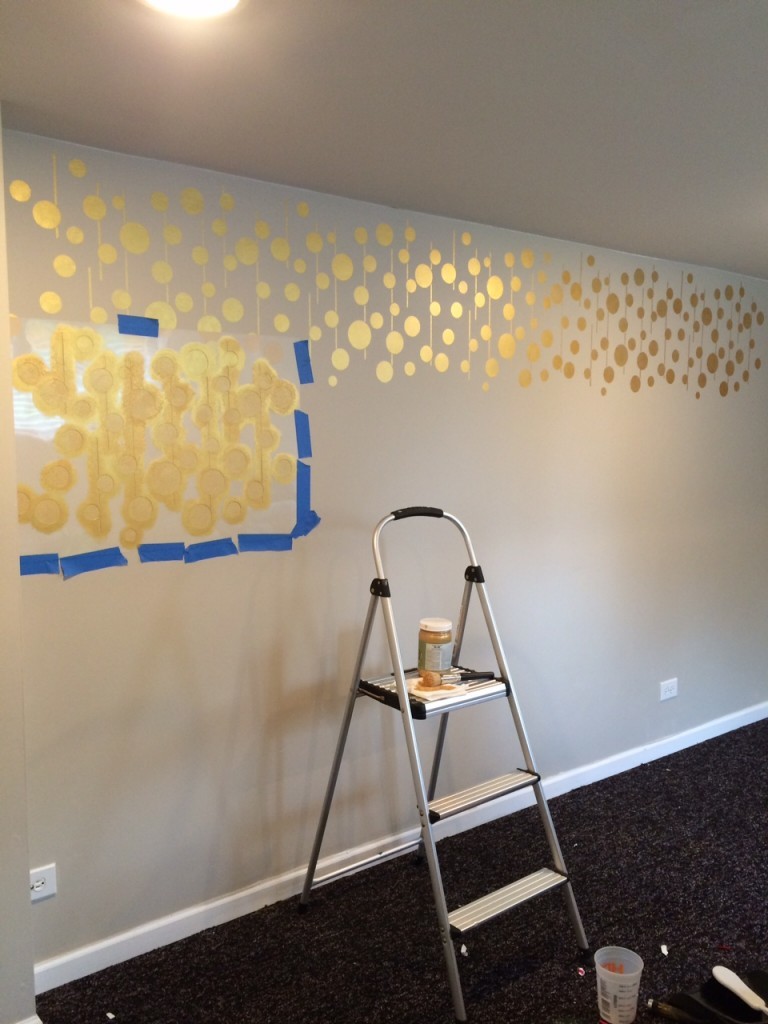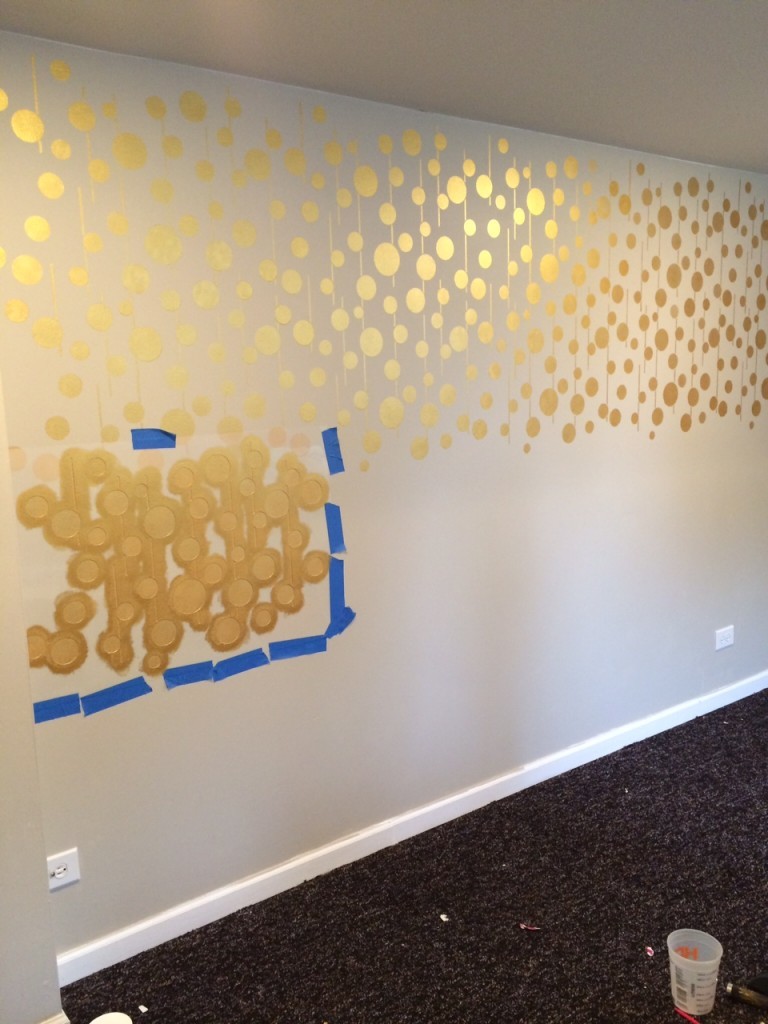 I never posted a final reveal (I'm sneaky like that sometimes!). Are you ready?!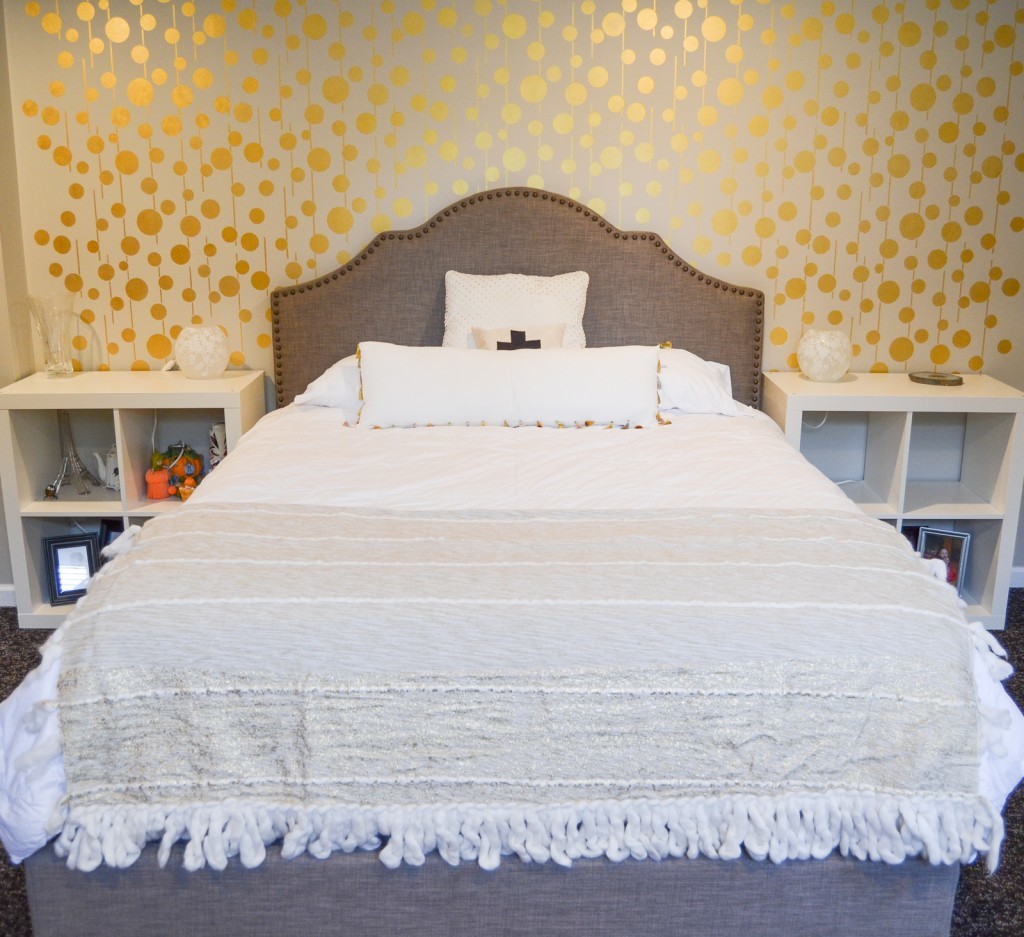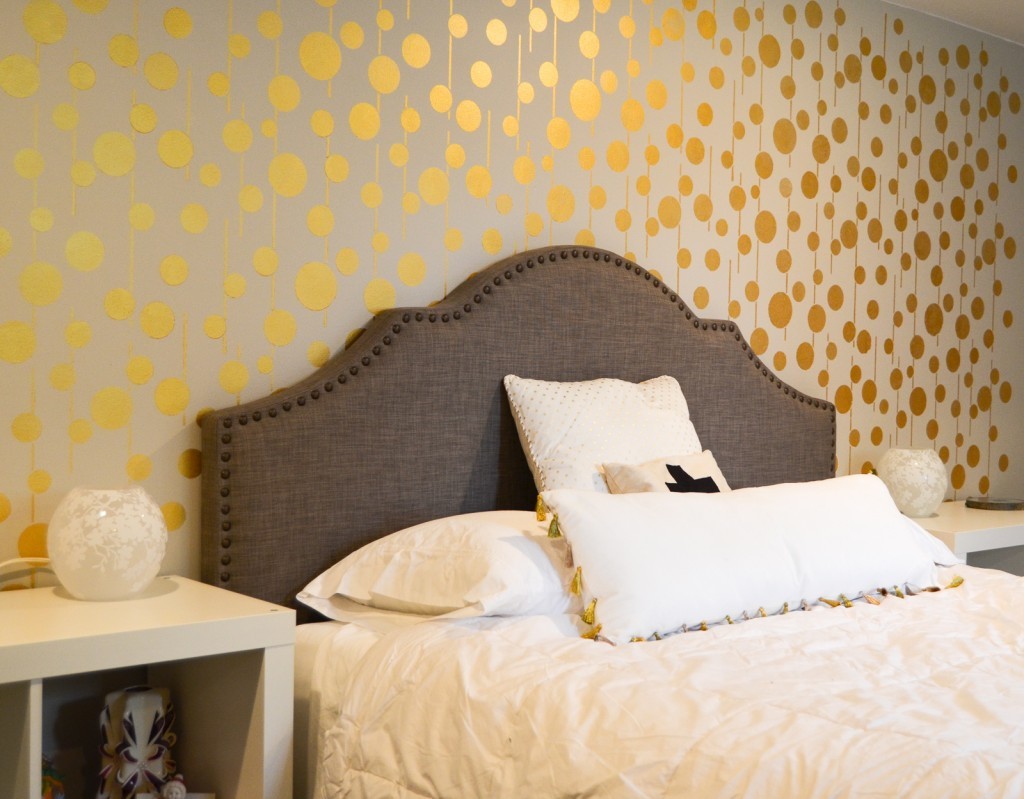 I'm not finished with this room, but you can see the look I'm heading toward. The Golden Stenciled Bedroom Wall is the focus with the dark headboard emphasizing the gold. The bedding will be white with gold accents. I'm on the hunt for the perfect nightstands and lighting, but for now we're using IKEA placeholders.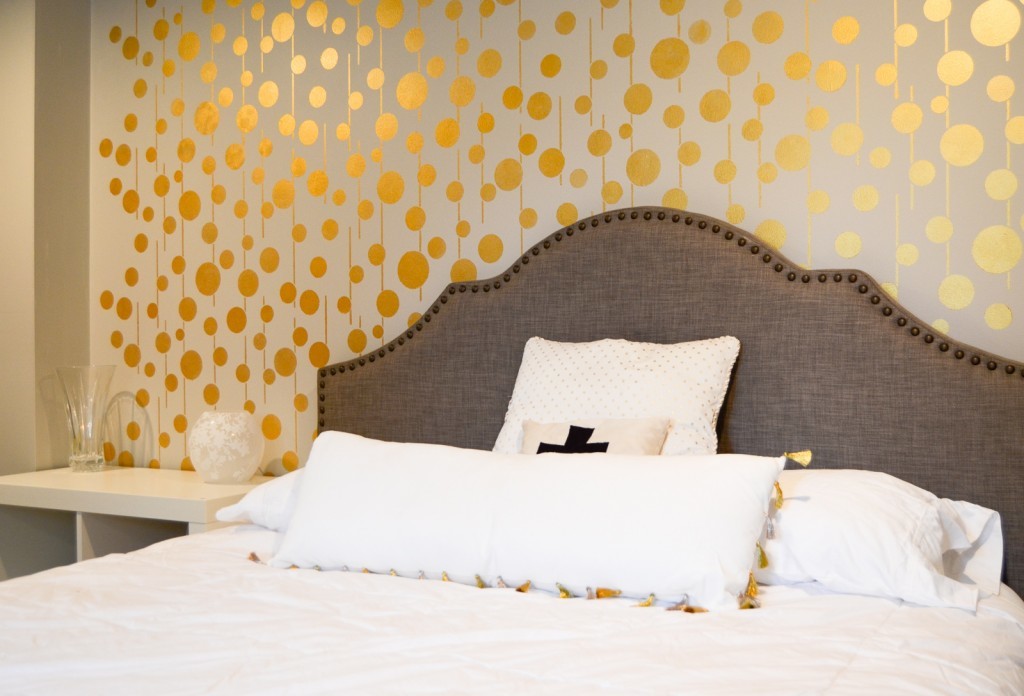 No project would be complete without at least one of my daughters invading (she's eating a sucker and really wasn't as bored as she looks).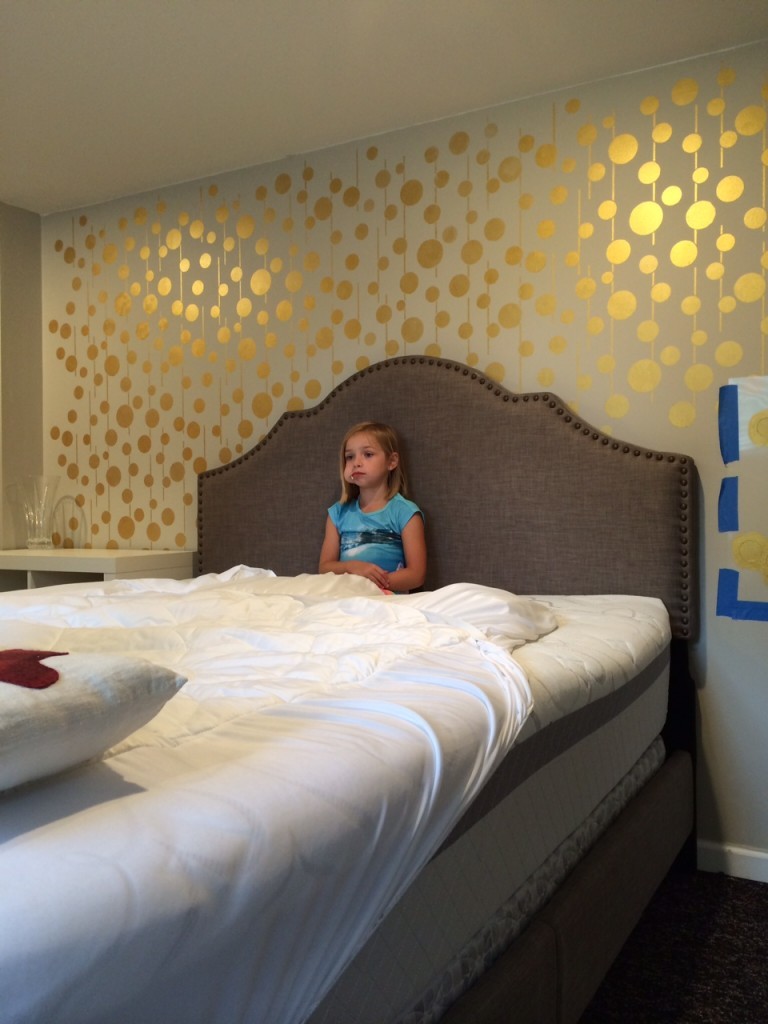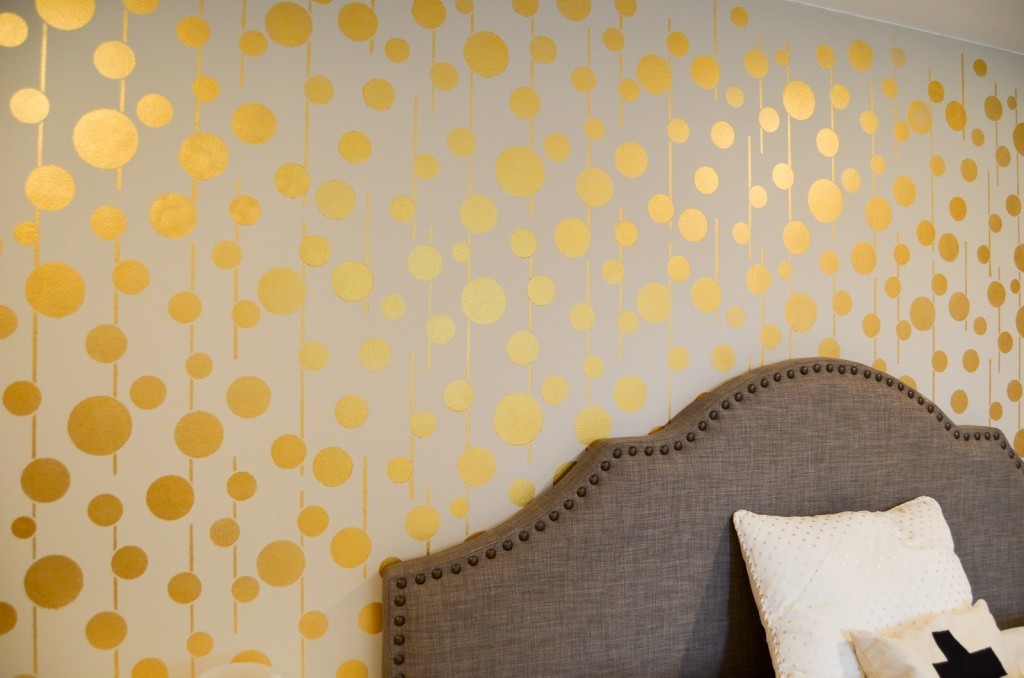 This wall makes me so incredibly happy. I told Scott that I'm seriously considering moving our bedroom to the basement just so I can stare at it more. I have a few more tweaks to make with this stencil and paint around the room, but that's another post!