This post contains sponsored content and affiliate links.
We moved the girls' bedrooms around a few months ago and it has felt like we've been in transition for way too long. I've been really wanting to create special rooms for each of them. I've taken notes on what ideas each of them has had for their rooms and when Madeline said "shiny," I knew exactly what we were going to do. I've been eyeing the Modern Masters Metallic Paint Collection for a while now, and this gave me the perfect excuse to try it out. I love a striped wall, so what better way to create a fun room than by painting a Gold Striped Feature Wall with Modern Masters Metallic Paint?!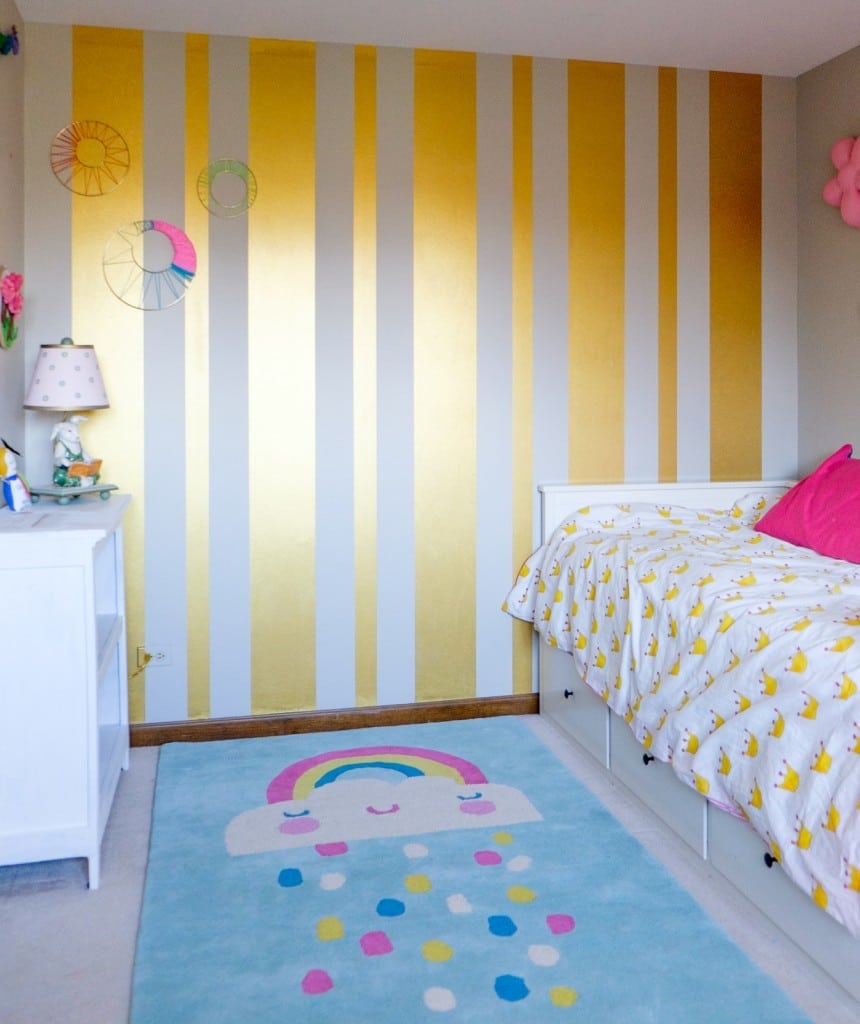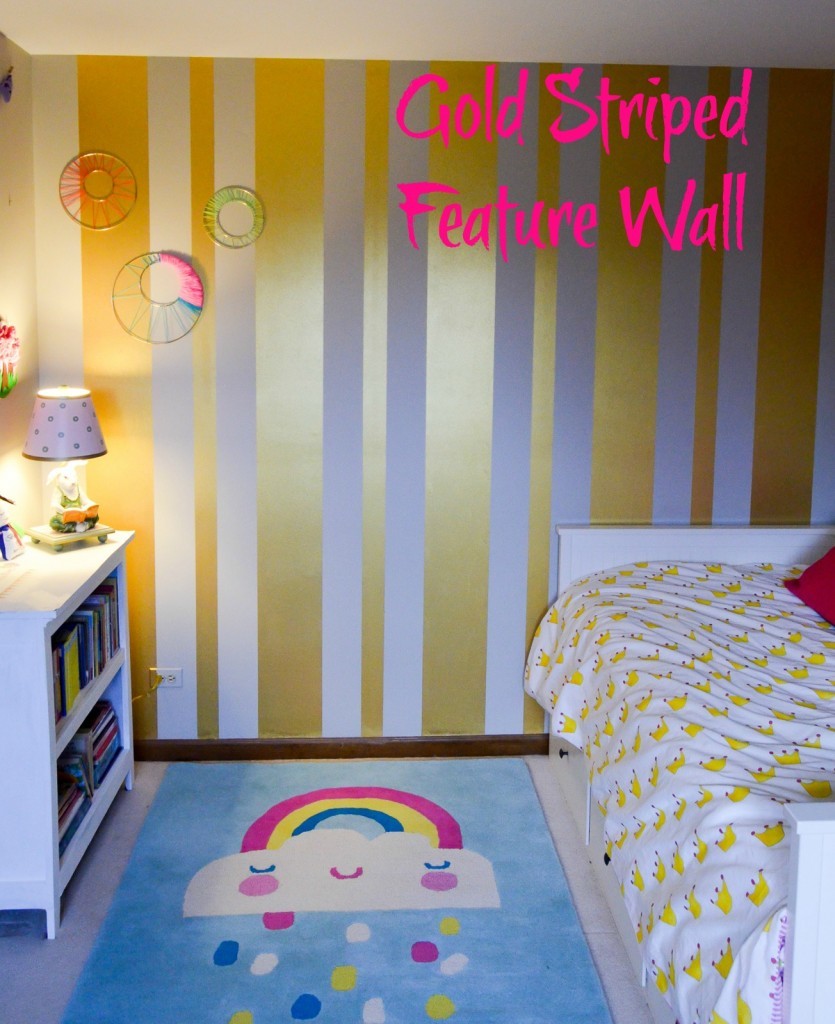 We wanted the stripes to alternate between thick and thin, but have the same distance between them. We wanted about a 9″ wide stripe and 3″ thin stripe. The wall is 112″ wide, so halfway would be 56″. We wanted the stripes to be centered, so once we found the center, we marked it so it hit a wide stripe in the middle, so the stripe had 4.5″ on either side of the center of the wall.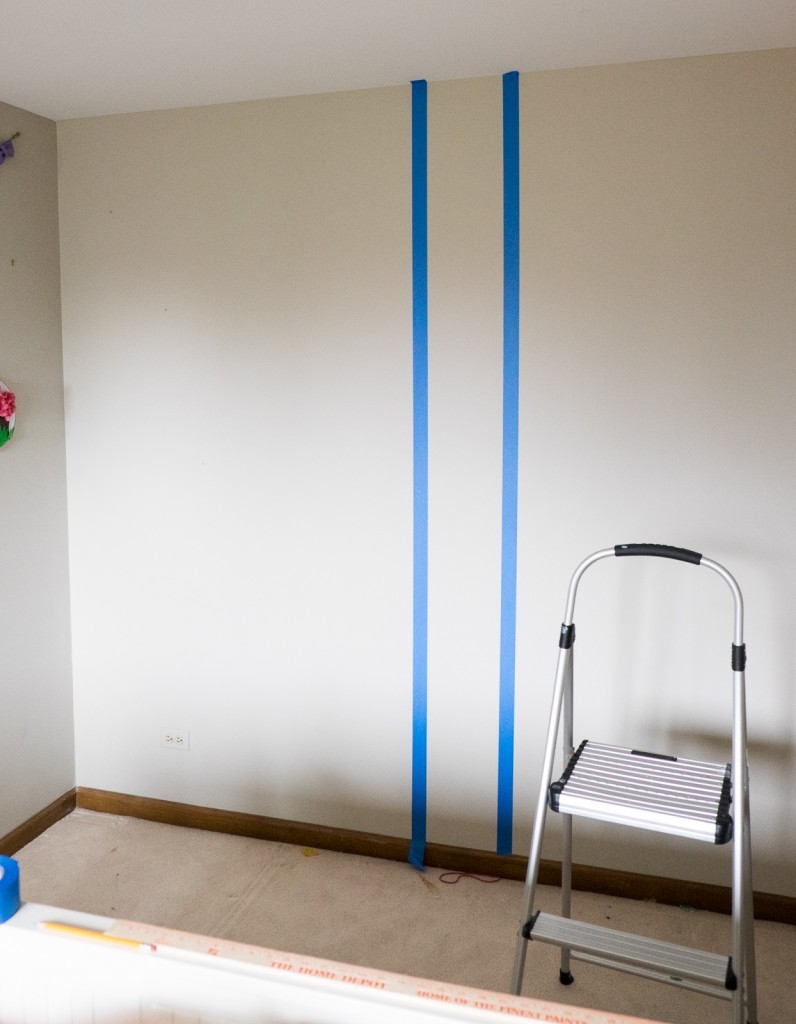 Still with me?
We wanted a roughly 3/6/9 ratio, so we plotted out the points until we reached the end of the wall. Our original measurements had us hitting the end of the wall at an awkward stripe size, so we pulled the spacers down half an inch and it fit perfectly.
Width of each stripe:
4.5 5.5 3 5.5 9 5.5 3 5.5 9 5.5
Measuring as we went until we reached 56:
4.5 10 13 18.5 27.5 33 36 41.5 50.5 56
The shimmer from this paint is just amazing. It looks almost like gold leaf. I don't think I've ever been so excited to pull tape off of a wall as I was when I stepped back and saw it shining in the sunlight.
I want to try out all the different colors Modern Masters offers now! The gold surpassed anything I imagined and now Madeline has a unique and fun Gold Striped Feature Wall to enjoy. I love that it's a look that will grow with her, too.
Now, please excuse me while I go curl up in Madeline's bed and stare at the shimmery goodness!