This post contains sponsored content.
I've never felt like I was good at throwing birthday parties, but the girls are getting old enough now that they're asking for parties with friends, so it's time. Madeline turned 7 (!) in October and asked if she could have a tea party, which evolved into a Halloween Crafting Tea Party.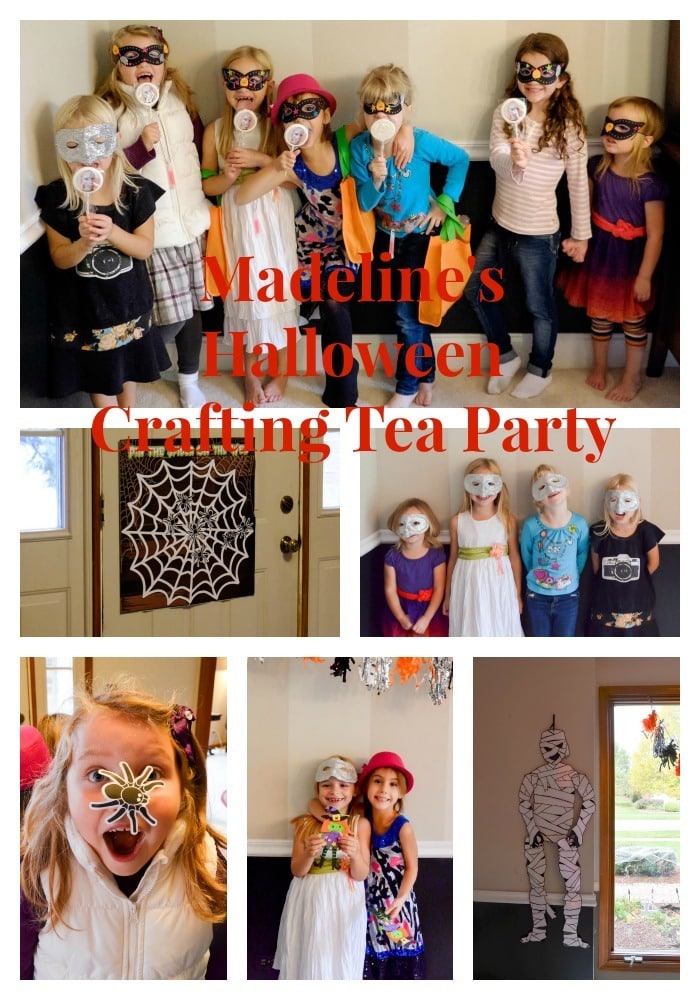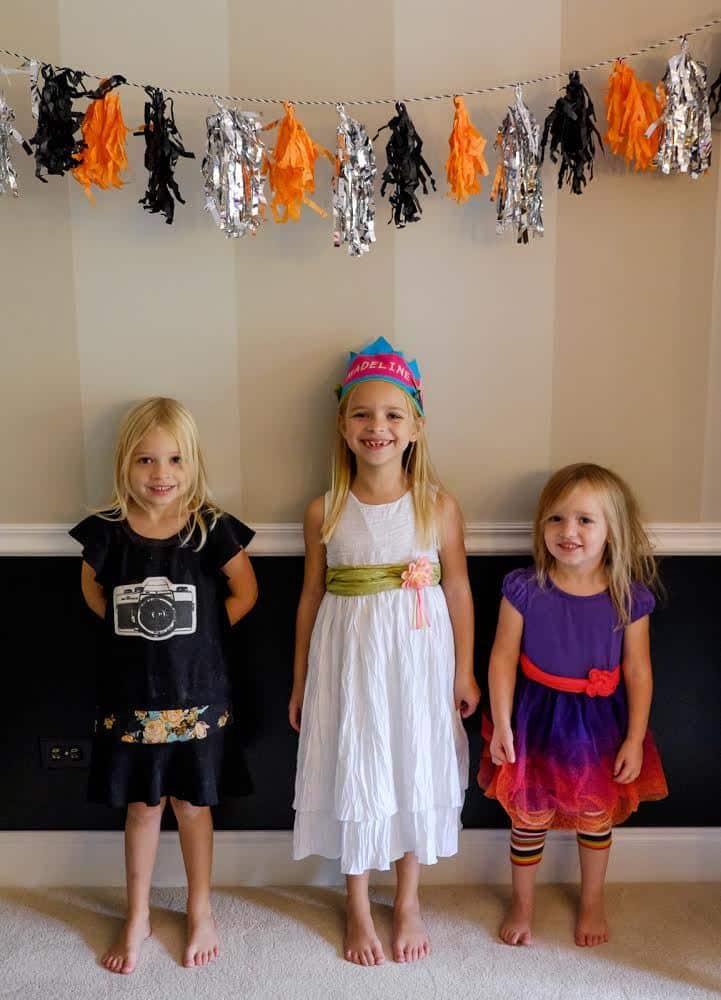 When I knew that Madeline wanted to craft, I knew that Oriental Trading was the place to go. Madeline and I looked through the site together and she picked out the crafts and decorations she wanted. She chose:
I put each girl's assortment of craft projects in individual pumpkin bags I found in the Target dollar bins. In hindsight, I should have made those specifically as favors and completed projects instead of putting everything together in the beginning. I had known that there wouldn't be time to make everything at the party and should have chosen two or three things as the actual party crafts. Imagine the chaos when each girl got their bag and immediately dumped the contents out on the table!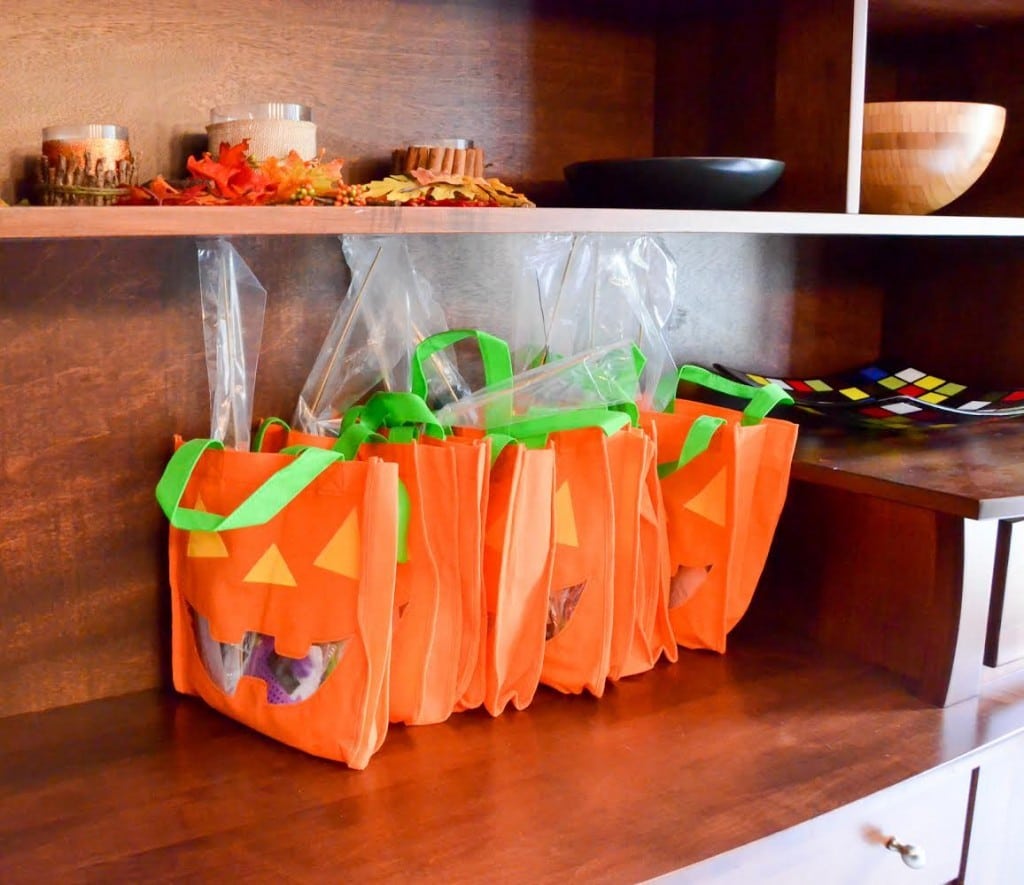 Pin the Spider on the Web was probably the biggest hit of the party. Don't underestimate how much fun a simple game can be!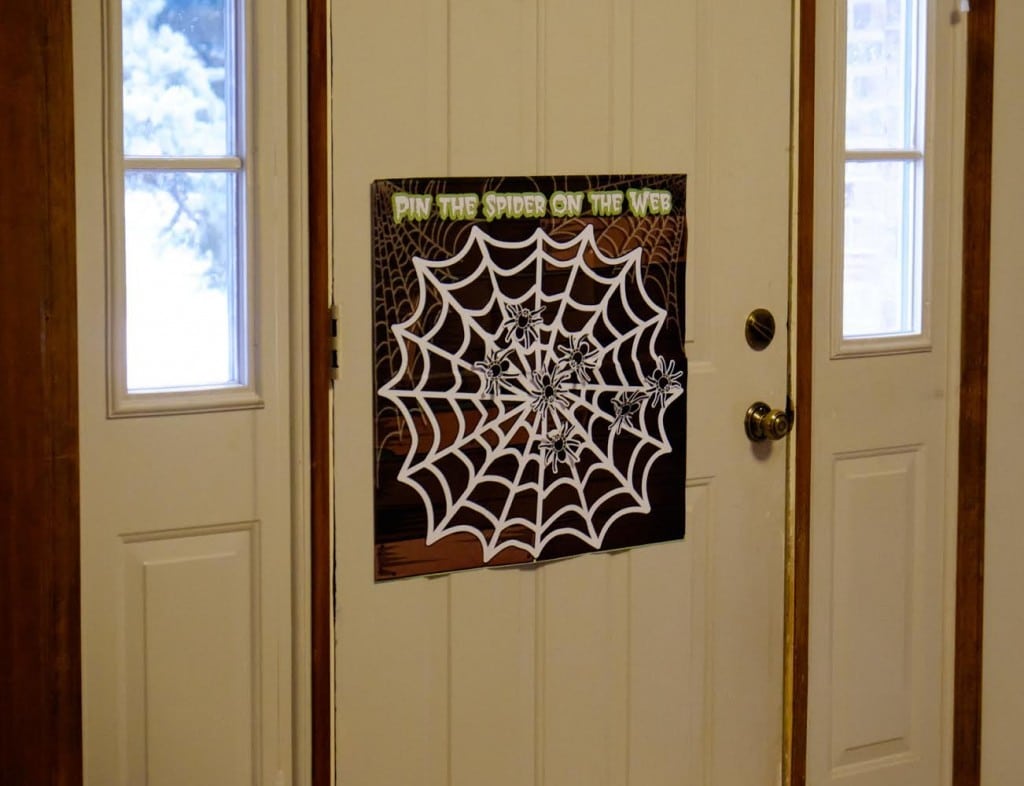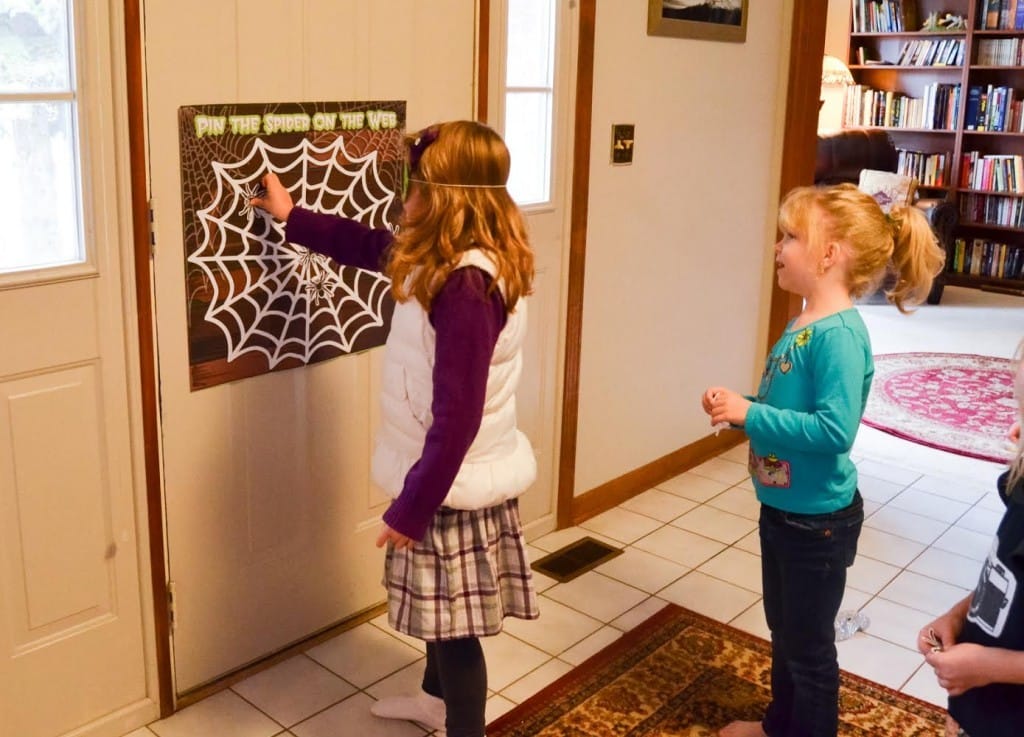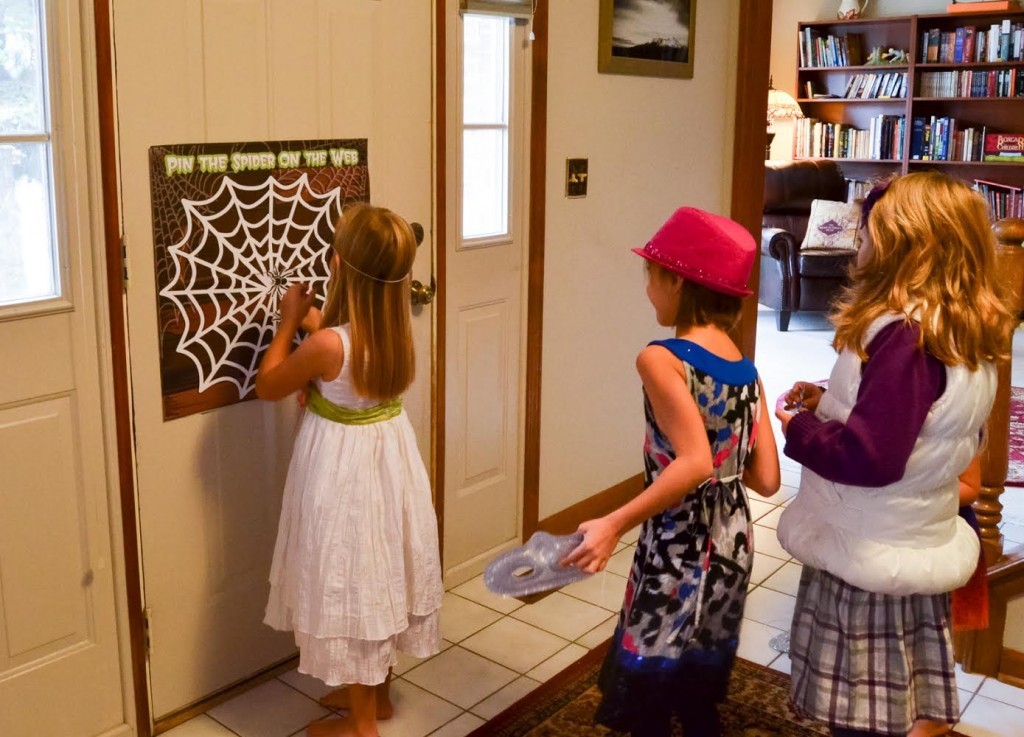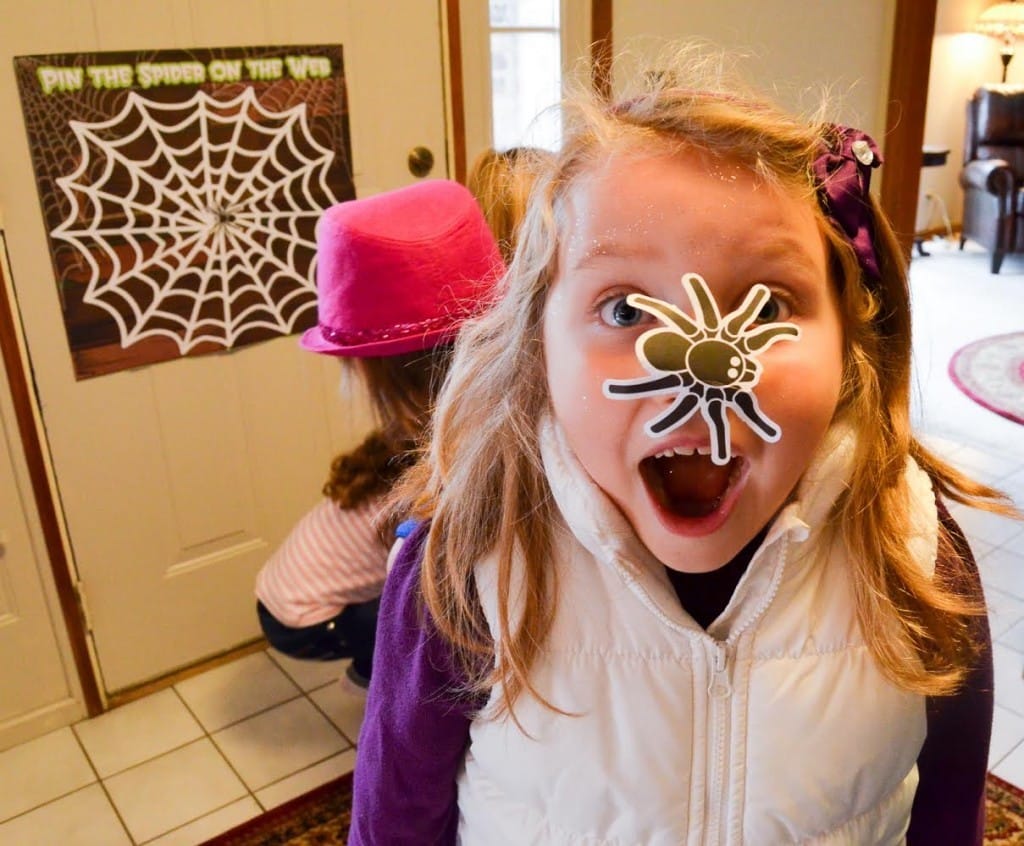 Masks are always a huge hit with my girls, and I'm glad that carries over to their friends.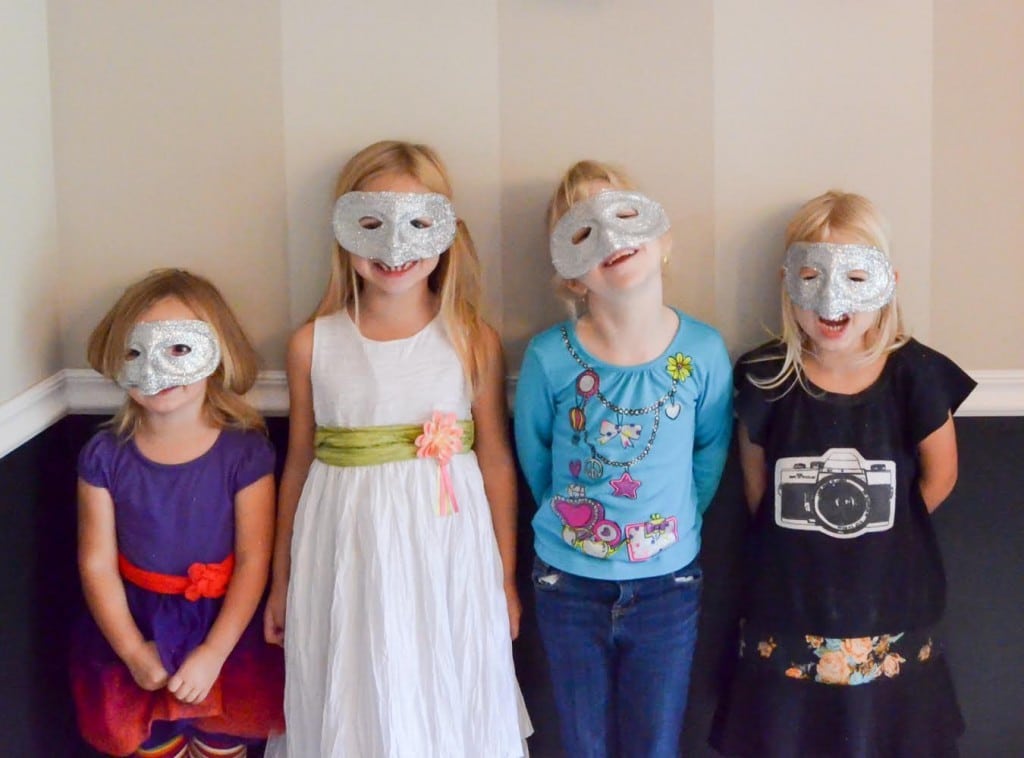 The girls had a great time with their projects, and an even better time playing in the "Photo Booth" to show them off.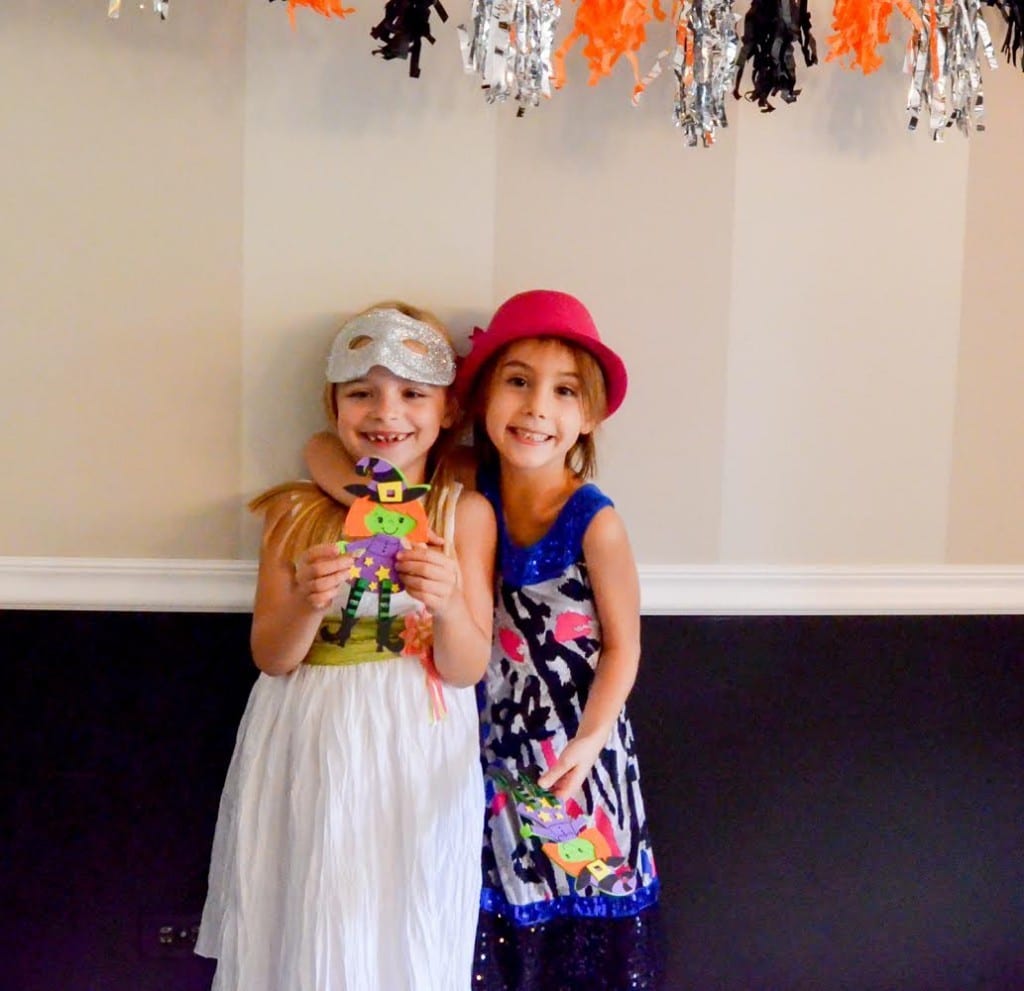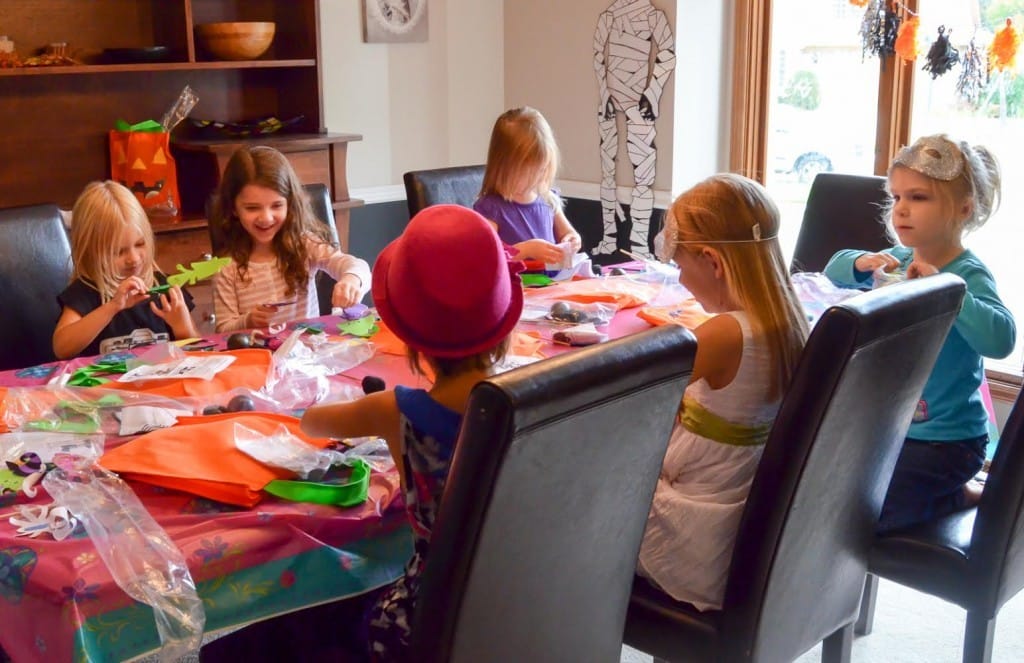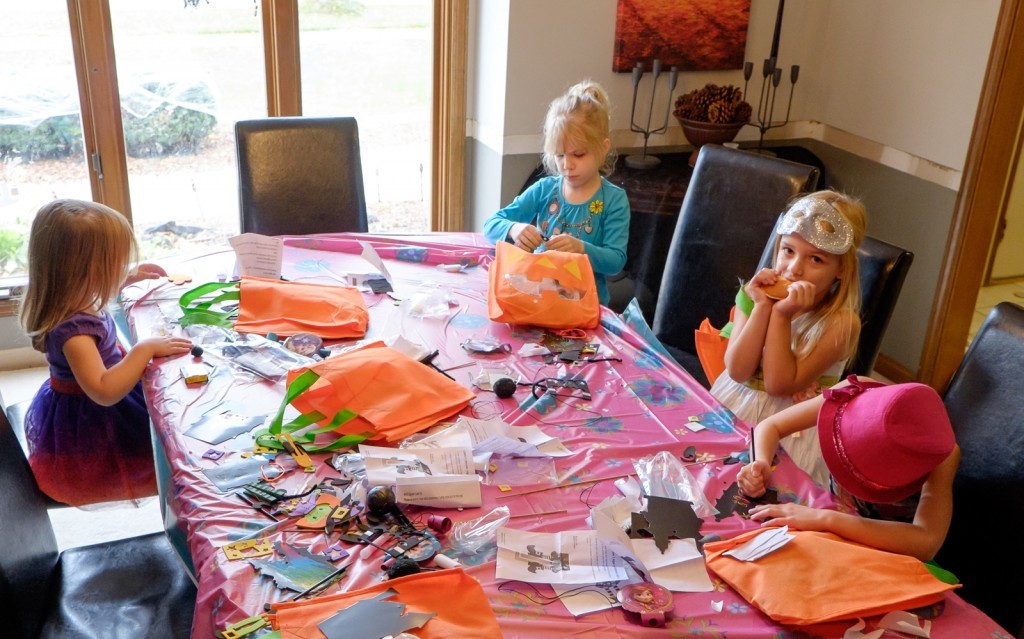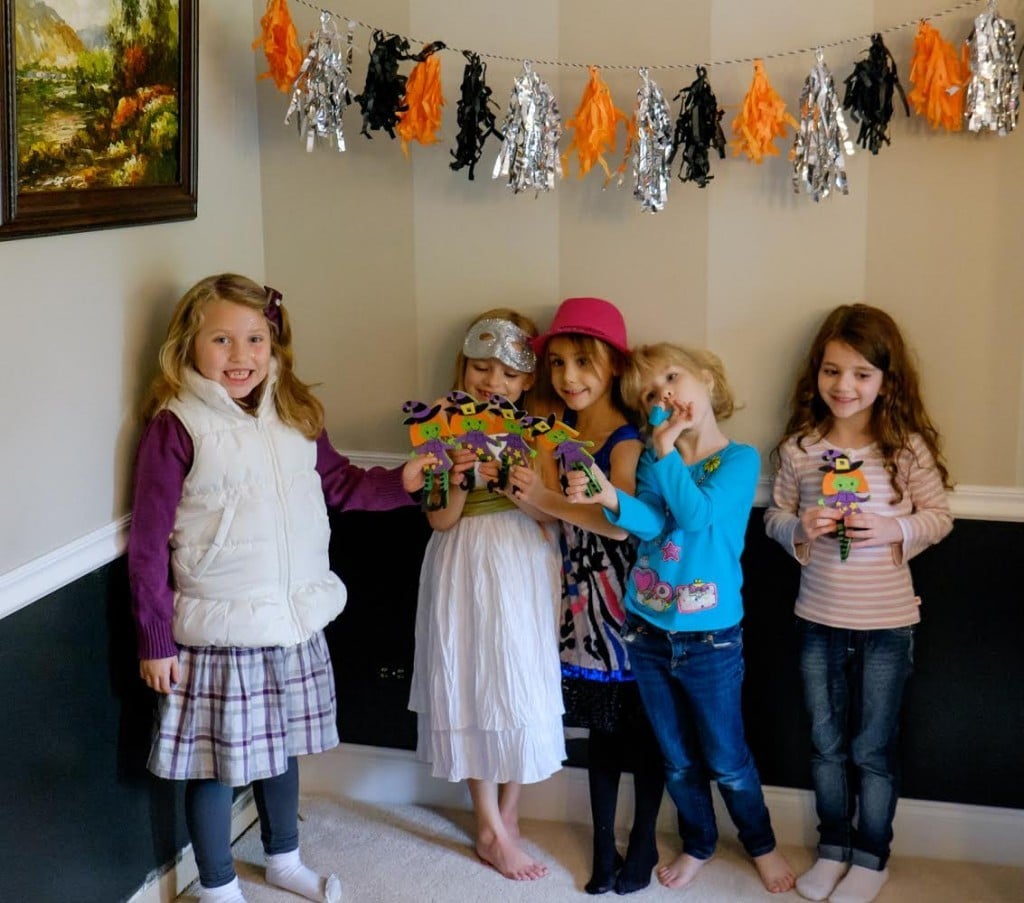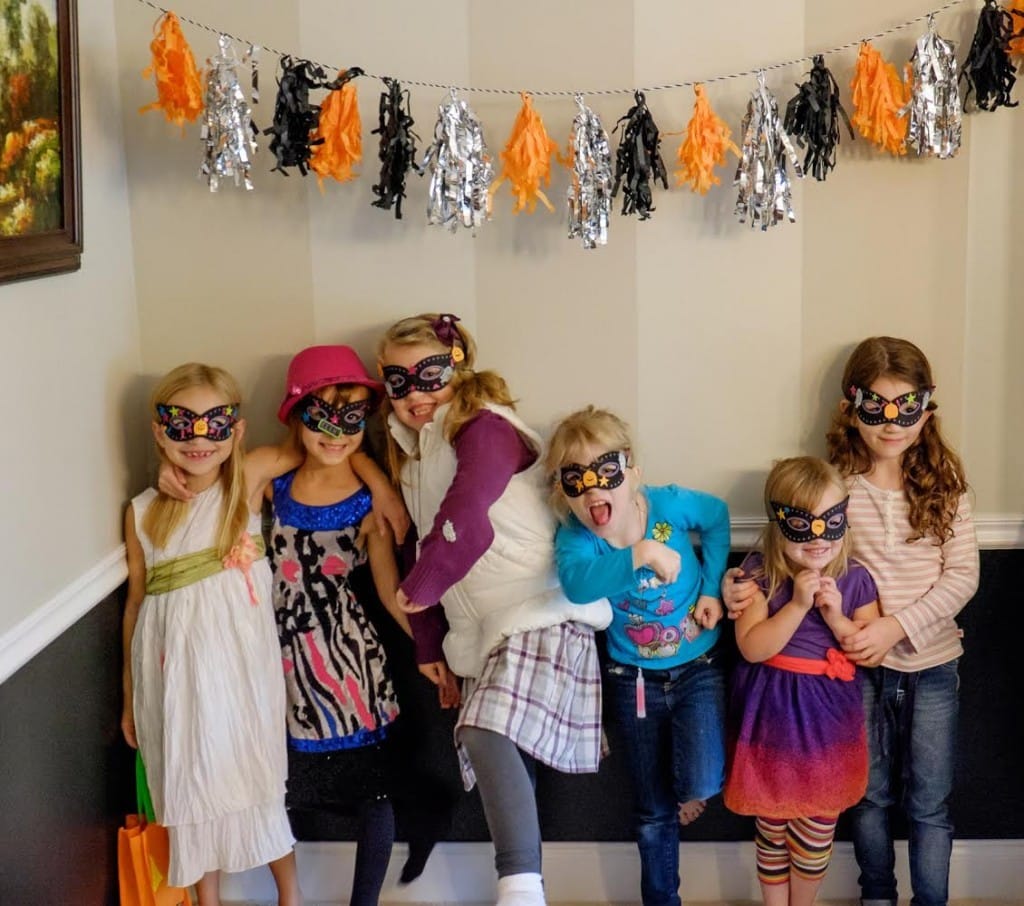 As a surprise favor (even to Madeline!), I had worked with LolliPics to create personalized lollipops. Madeline is totally used to having her picture taken, so when I asked her to try on a mask for some pictures, she wasn't phased.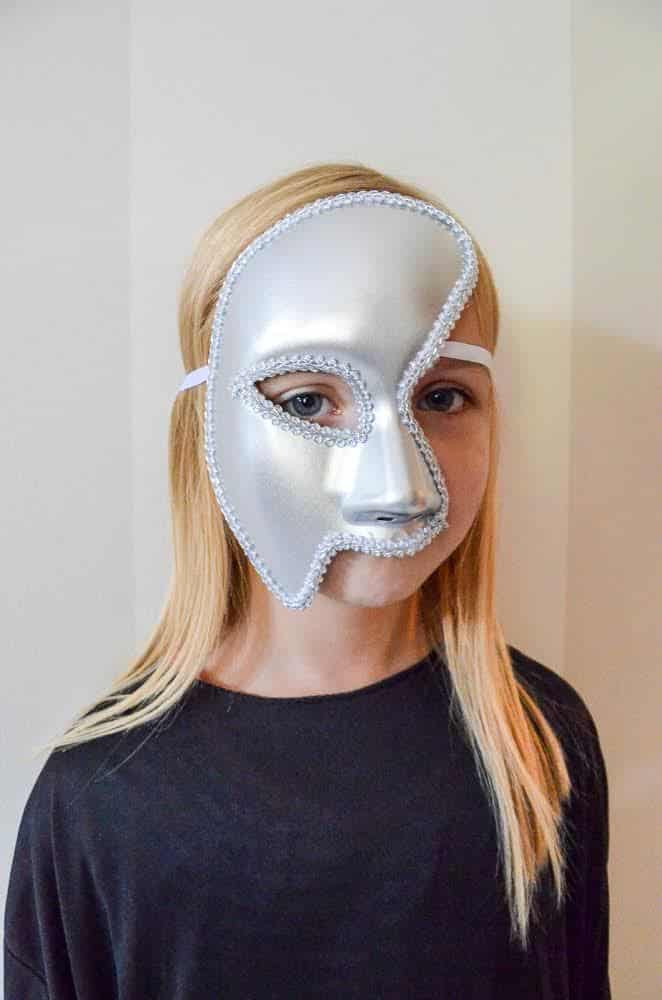 You should have heard the squealing when the girls pulled out lollipops that had Madeline's picture on them! Madeline couldn't get over it. Best favor ever.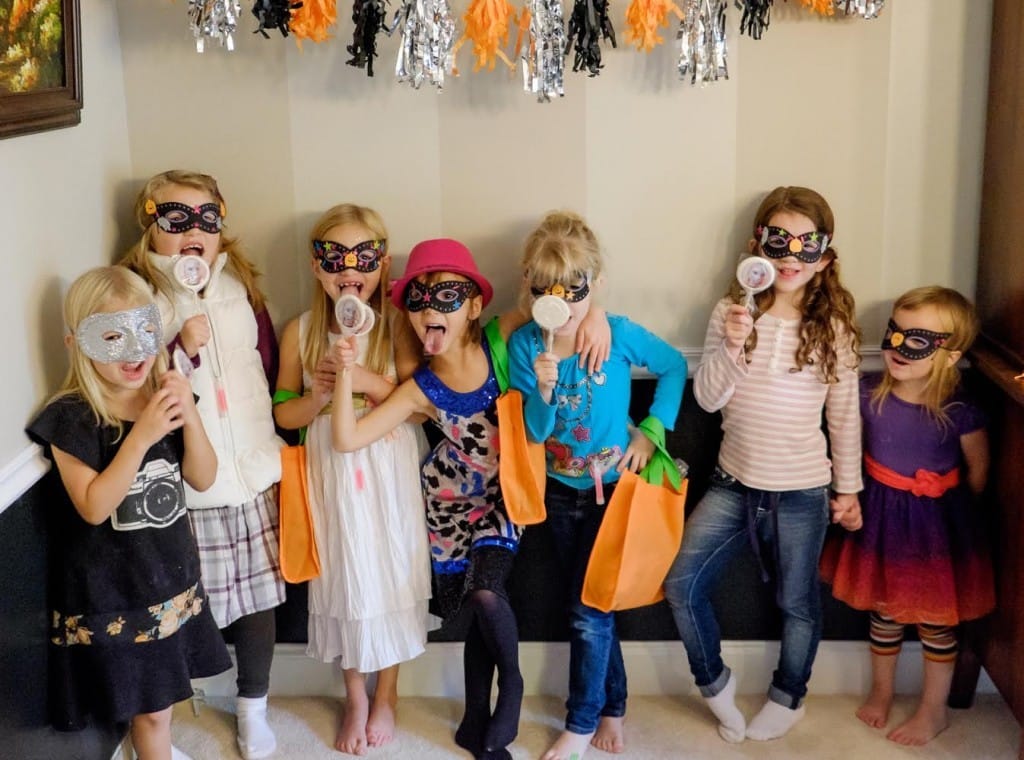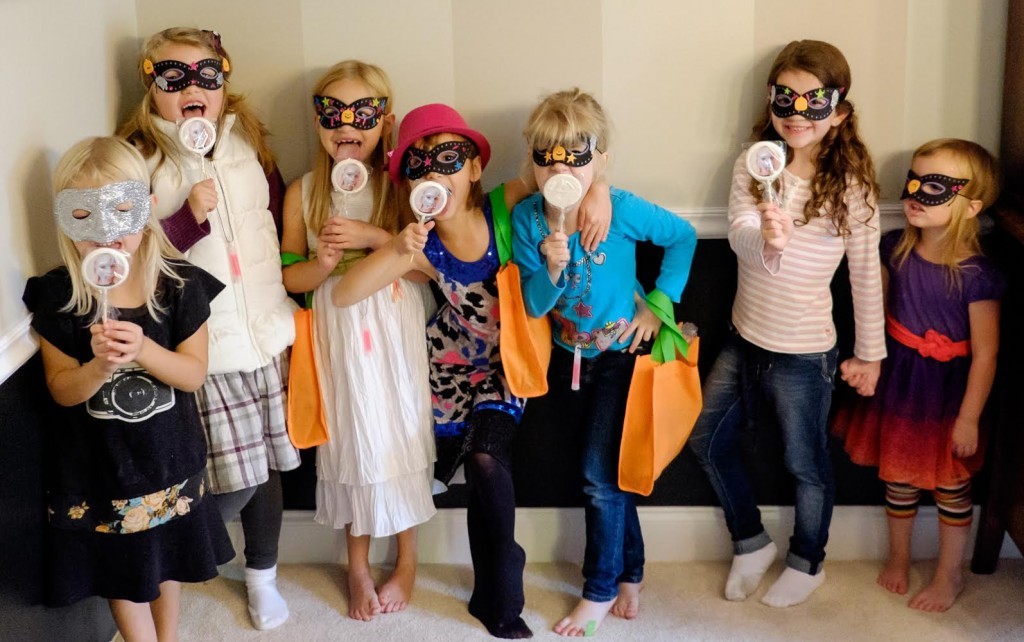 We finished up with some personal pavlovas and sparkling juice.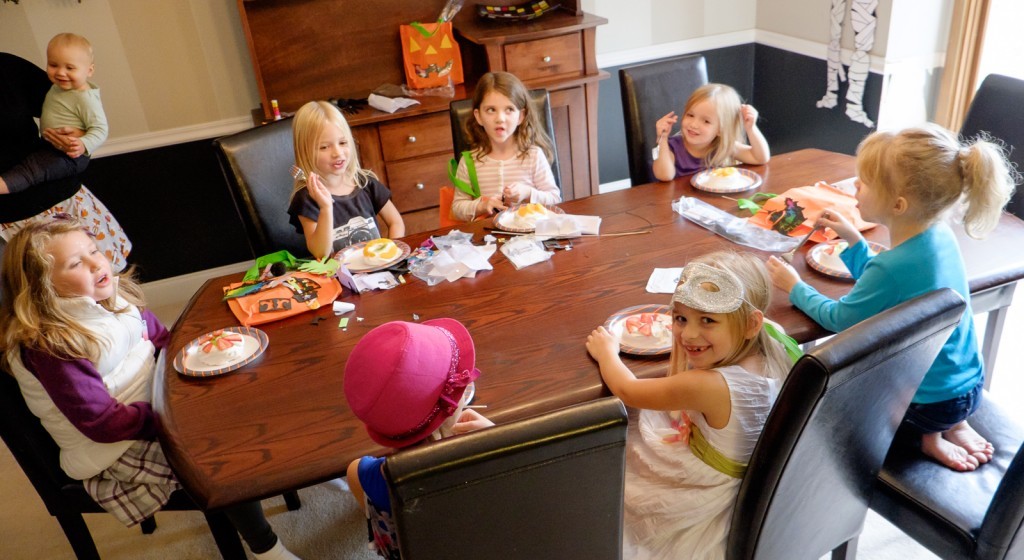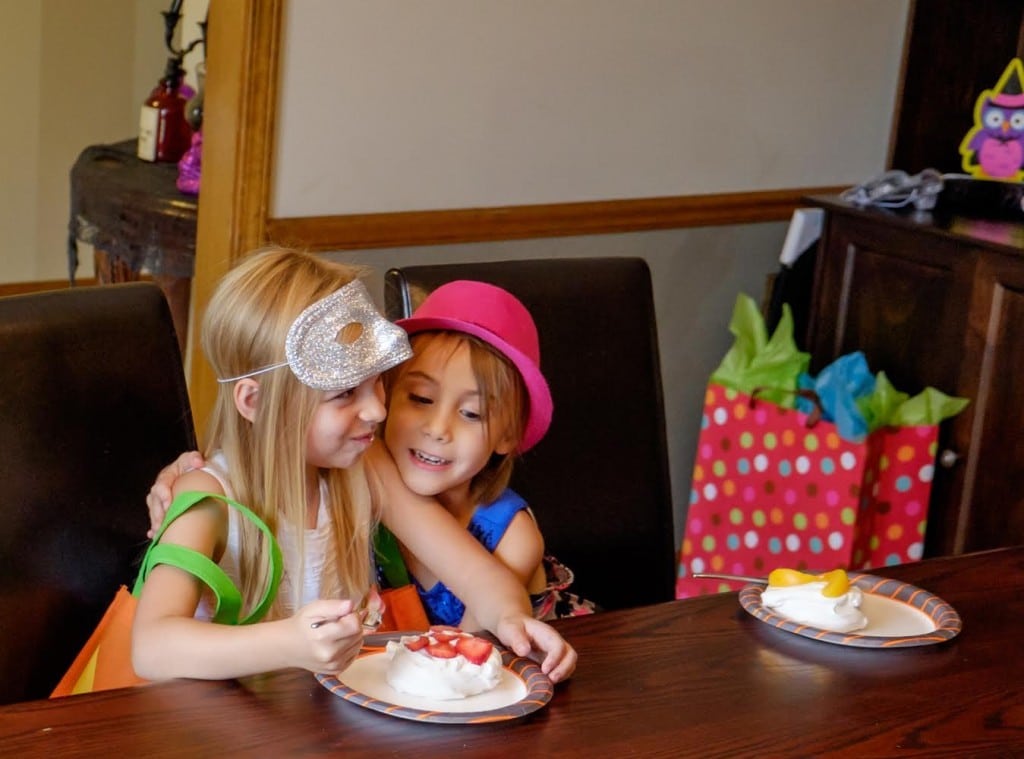 I'd call Madeline's Halloween Crafting Tea Party a success. A huge thanks goes out to Oriental Trading and LolliPics for making it a party to remember!